This article was uploaded on April 13, 2020
In the last few years countless people have asked me about investing in Vietnamese stocks, and South East Asia more generally.
This article will answer two simple questions:
How to invest in Vietnamese stocks and the different ways to do that.
Is investing in Vietnamese stocks a good idea?
If you want to invest in a tax-efficient way or ask me some questions, you can contact me using this form, or use the chat function below.
What are the different options for investing in Vietnamese stocks?
Just like the US, European or Japanese markets, there are numerous options for investing.
These include:
Diversified funds including Vietnam
For people worried about putting all their eggs in the Vietnamese stock basket, they can buy a diversified fund, which looks beyond one country.
Examples include Asia-Pacific funds, or South East Asian funds. The advantage of this approach is that Vietnam will just be one component of a wider strategy.
More importantly, you can buy MSCI Asia Pacific ex Japan on countless excellent online brokerages.
So you don't need to worry about having money in Vietnam or stock picking individual Vietnamese stocks, considering this option is merely an index-linked ETF, or managed fund, which tracks the whole region.
With that being said, some of these diversified funds, only have 5%-10% in Vietnam at most.
The below pie chart shows a typical mix between the countries: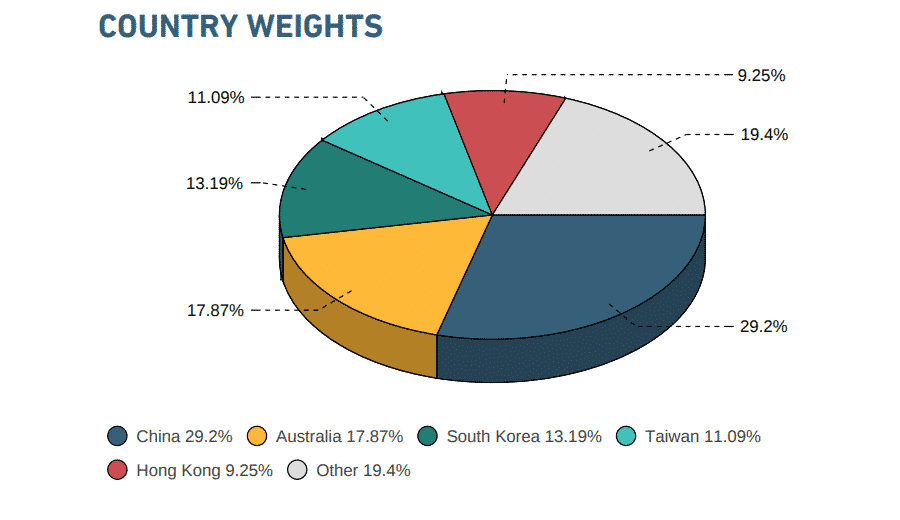 Likewise, some emerging market funds, have access to Vietnam and South East Asia, alongside Latin America and Eastern Europe.
MSCI World, in comparison, will only have about 1%-5% in the whole South East Asian region, as the US, Japanese, UK and Mainland European markets have bigger stock market capitalisations.
Some overseas brokerages also have Vietnam-specific ETFs, that track the market.
2. Find a stock brokerage in Vietnam
The first option (diversified funds) doesn't require you to put your money in Vietnam directly.
In other words, you can get access to them via expat brokerage accounts, or for that matter worldwide accounts.
If you want to take individual positions in Vietnam (individual stocks) it would be easier to open up a local Vietnamese brokerage account.
The process is different for each local broker. Some are quicker than others.
You might be asked for:
Proof of address
Proof of ID (passport and so on)
For Americans, FATCA and CRS clearance.
Power of attorney
You will also usually need to make an application for Securities Trading Code
A Vietnamese bank account
Application form
This is significantly more complicated than getting an expat brokerage account account, which usually only requires an application form, proof of ID and address.
Is investing in Vietnamese stocks a good idea?
The next question is simple; is investing in Vietnam in the first place a good idea?
This is a relevant question regardless of how you decide to invest.
Many people who want to invest in Vietnam sight the following reasons for investing:
Vietnam is one of the fastest growing markets in the world from a GDP standpoint
Ho Chi Minh City and the country more generally is benefiting from the trade war between the US and China, and manufacturers have been moving for years in any case. This was mainly due to China's higher costs including labour.
Ho Chi Minh City could become the next Shanghai and is fast developing.
These points forget the elephant in the room. Namely, there is little or no correlation between GDP growth and stock markets.
China in 2006 would have seemed like a great place to invest. The Shanghai Composite beat the S&P500, Nasdaq and Dow Jones from 2000-2006, and the Chinese economy was growing by about 12%-15% a year.
In the last 14 years, Chinese GDP figures have been (allegedly due to questionable local economic figures coming from a one party state) some of the best in the world.
Despite this, China has been one of the worst performing stock markets in the last 14 years: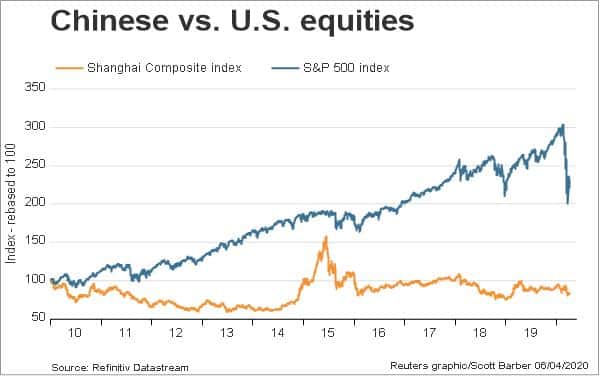 This isn't an exception. In the last 10 years:
US Stock Markets fell in 2018, despite 10 years of gains, and in spite of the best GDP for the country since the Global Financial Crisis.
From 2009 until February 2020, US Stock Markets had an excellent period – almost as good as the 1990s – despite average growth.
Emerging markets in the last 15 years have underperformed advanced markets, even if we exclude the underperforming Chinese market.
The Taiwanese Stock Market has had an excellent 5-7 year period, despite close to 0% GDP growth. Before its recent fall, it has been one of the best performing stock markets in the region and globally, after a previous bad time.
In addition to that, many emerging market firms do IPOs in the US, such as Alibaba: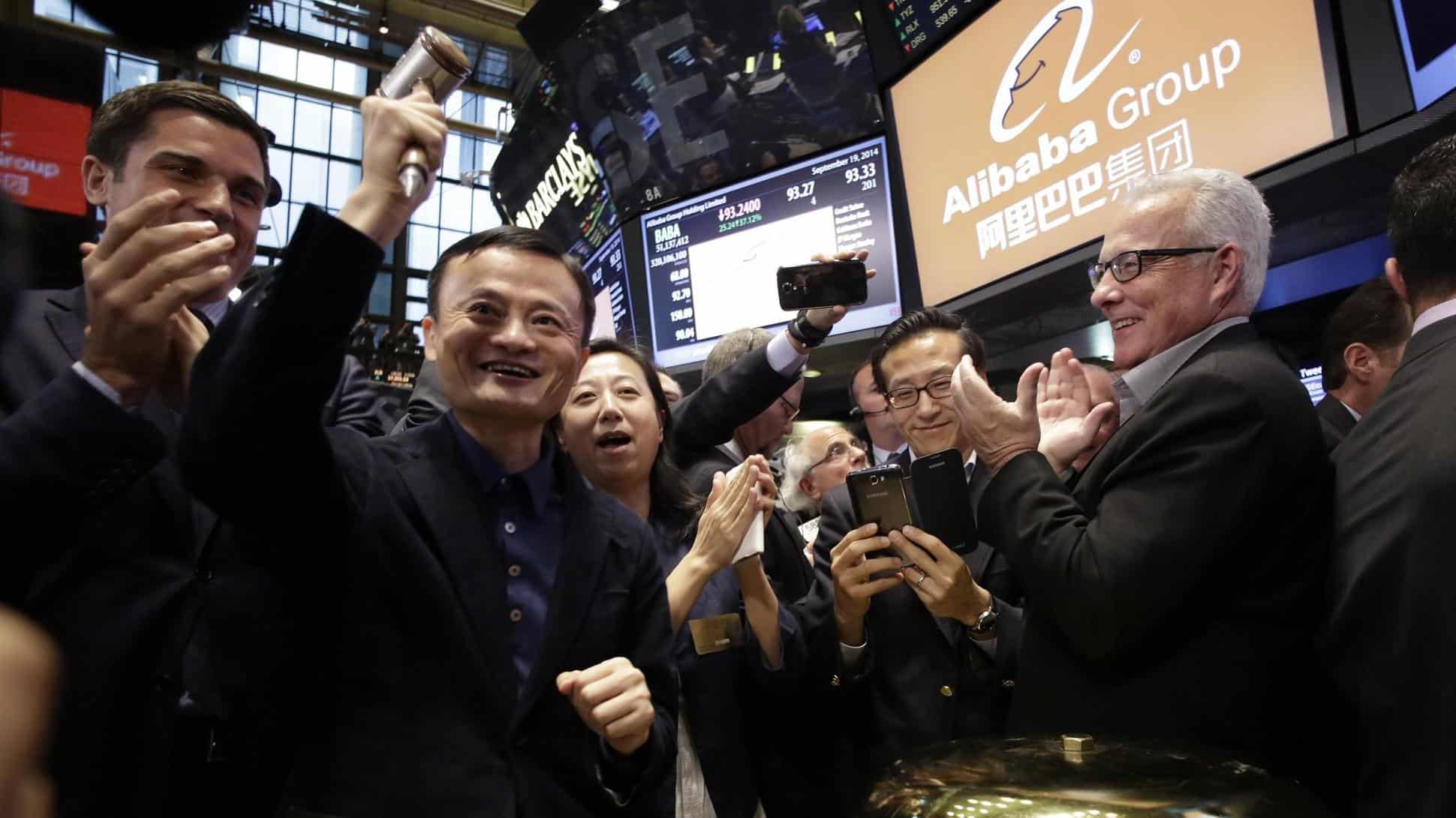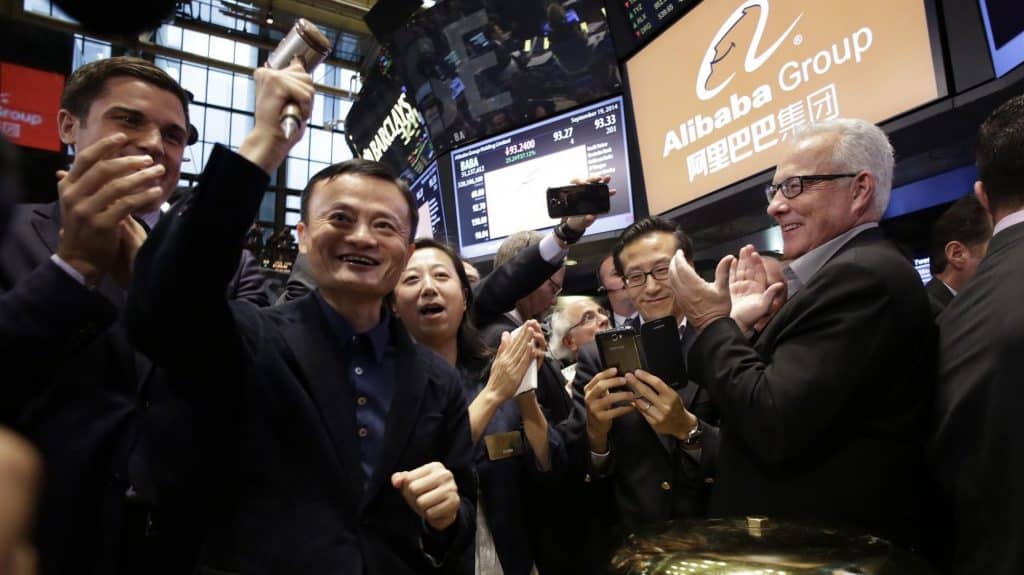 Let's also not forget that the biggest US multi-nationals such as Netflix, Apple and Amazon, have grown so much in part thanks to emerging market growth.
Take Apple as an example. Less than 40% of their revenues are in the Americans, including the US, Canada and Latin America: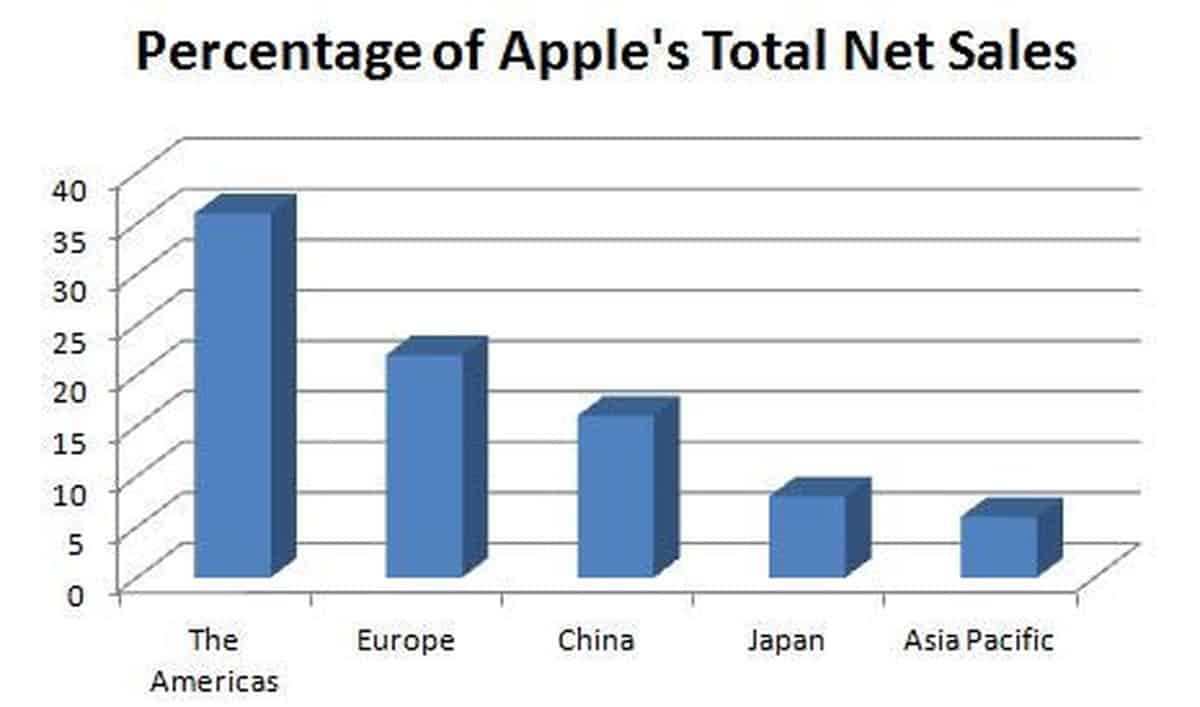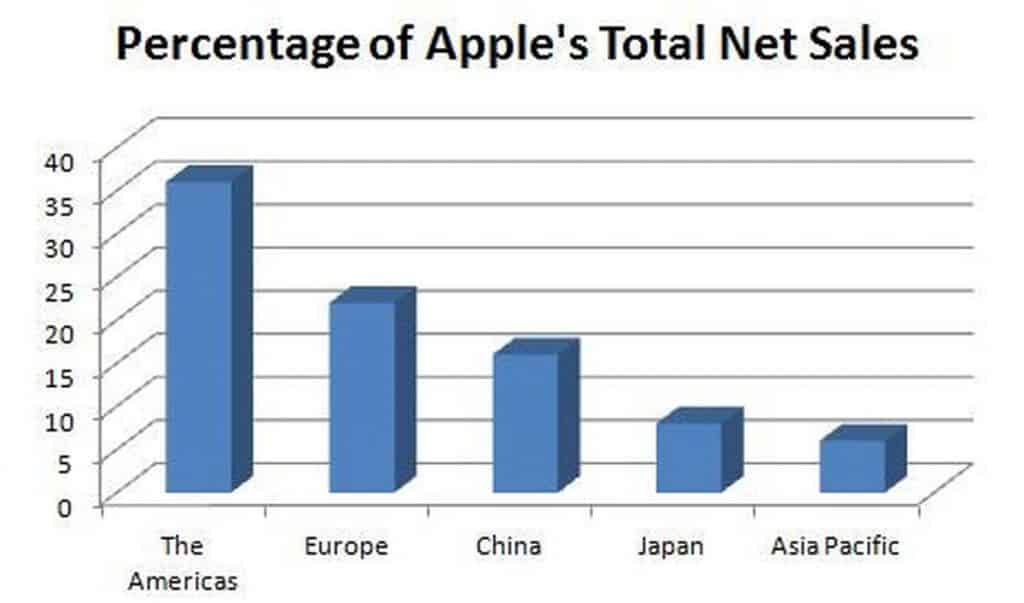 I am not saying don't invest in Vietnam or the Asia-Pacific, nor am I predicting that the Vietnamese Stock Market will copy China's.
Merely investing via the S&P500, MSCI World or 10% in a broader-based emerging market fund, might be a better and safer way to capture growth in the region.
Conclusion
Vietnam is a fast growing economy, which has been benefitting from the US-China trade war, until the recent virus.
Good GDP growth and stock market valuations aren't always connected, however, and the average investor can get access to emerging market growth in a safer way than having the money directly in Vietnam.
Indirect access to emerging market growth through the S&P500 or an emerging market fund, is often a more productive way to invest.
Put simply, if Vietnam, like India and China, keeps growing, the biggest US and global corporations will continue to make more money in the local market.
So in much the same way that Apple, Amazon and other big players now make a considerable amount of their revenue in China, the same thing could happen in South East Asia in the future.
If that doesn't happen, due to Vietnam's economy doing worse than expected, then your risks are lower in any case.
Further Reading
Is emerging market property a one-way bet? The article below looks at some misconceptions.