How to invest internationally in Costa Rica in 2022– that will be the topic of today's article.
Nothing written here should be considered as financial or any other sort of advice, and the facts might have changed since this article was first written
For any questions, or if you are looking to invest as an expat, you can contact me using this form, or via the WhatsApp function below.
It makes sense to have a portable option as an expat, as opposed to a localized one, and that is something we specialize in.
Introduction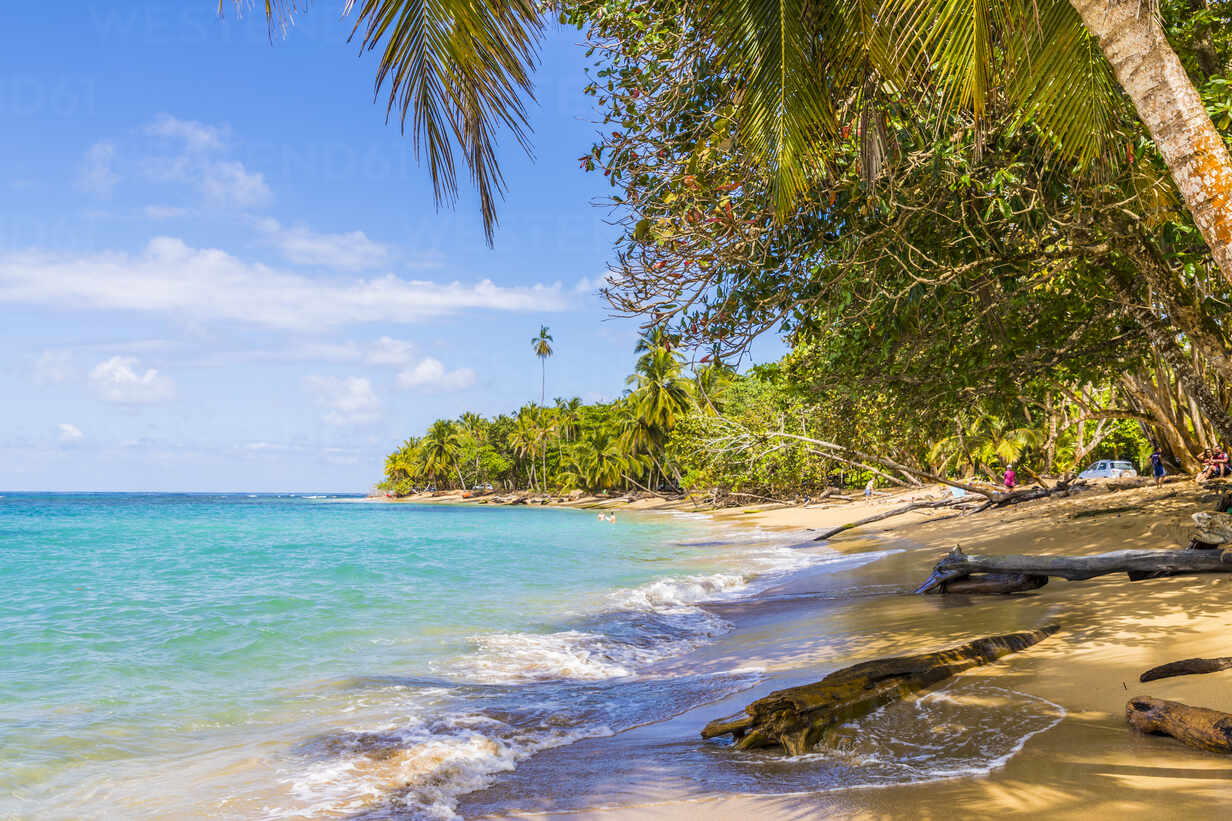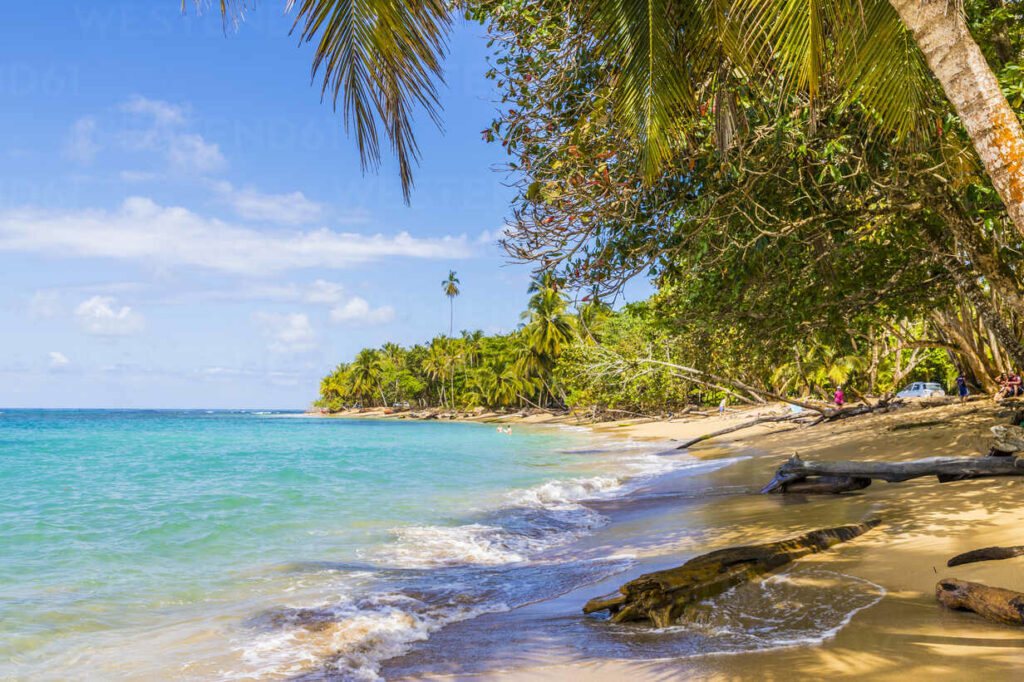 Costa Rica is a country open to investment not only for Costa Ricans but also for foreign investors. Costa Rica has twice been ranked as the Happiest Countries in the World in an annual survey by the New Economics Foundation. The country has preserved the pristine beauty of nature and has earned the status of a real paradise: calm and safe.
Costa Rica is one of the stable countries located in Latin America. It is known for its skilled workers for its excellent national education system, which is why many multinational companies have opened, for example, their call centers or other branches in Costa Rica.
With the emergence of Costa Rica's second international airport in Liberia in 2012, the Liberian Pacific Coast has become an ideal alternative to San Jose for opening such offices and call centers in Latin America.
Tourism in this region has already developed to some extent, however, the opening of a new international airport in Liberia makes it much easier to get from abroad to this popular tourist destination. The beach is 20 minutes from the airport and Liberia town, the capital of the canton, is just 15 minutes. This fact attracts investors from all over the world, and rapid growth in the development of the region is expected.
The favorable, warm climate of the Pacific coast of Liberia attracts many senior citizens of the United States and European countries for permanent residence or at least an annual short-term stay in the country. This climate is believed to help cure respiratory and other ailments.
Foreigners wishing to invest in Costa Rica can do so through stocks with some difficulty. Otherwise, they have another option to invest in residential or commercial property where they will find many opportunities. But they may also consider setting up a business or branch there through benevolent and tax-friendly government policies.
Costa Rica Foreign Investments Data and Statistics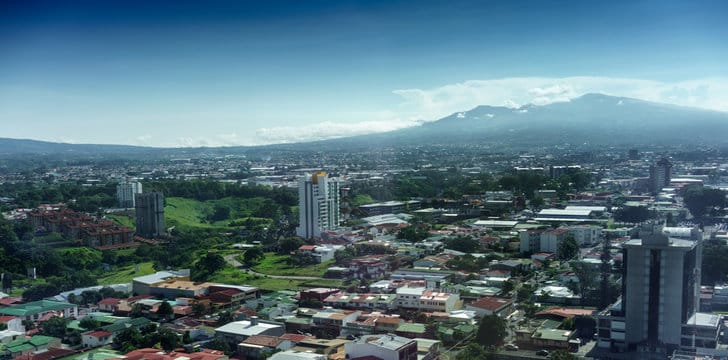 According to the UNCTAD World Investment Report 2020, FDI flows in 2019 totaled USD 2.5 billion, slightly higher than last year's USD 2.2 million inflows. Foreign direct investment in 2019 was estimated at $ 41.8 billion.
In recent years, investments in highly skilled sectors such as high-tech medical equipment have been significant, making Costa Rica the industry's leading exporter. The manufacturing and infrastructure sectors are other important sectors for foreign direct investment, despite the departure of the US-based Intel.
This happened, among other things, thanks to the creation of free zones, as well as the Free Trade Agreement between the United States and Central America (CAFTA-DR). Indeed, a 13% increase in FDI inflows in 2019 is also the result of a 24% increase in investment in SEZs (to $ 1.6 billion), accounting for almost two-thirds of inflows.
Moreover, Colombian and Chinese investments are steadily increasing. Investment in the tourism sector has tripled. The main investing countries are the USA, Canada, and Mexico.
Costa Rica was ranked 74th out of 190 countries in the World Bank's Doing Business 2020 report, down seven points from the previous year. Costa Rica has accelerated electricity generation and improved power supply reliability by refurbishing the El Porvenir substation, installing new poles, and implementing a transformer and meter mapping program across San Jose.
The government authorities made it easier for individuals to enforce contracts by adopting a new civil procedure code that presents itself pre-trial conferences, which is part of the way in which cases are dealt with in court. Costa Rica is an outward-looking country and continues to strengthen its relationships with various partners.
Along with its closest neighbors and the United States, the country continues to develop trade ties with China. Apart from exports, a country's development largely depends on its ability to attract foreign investment. However, due to the COVID-19 pandemic, Costa Rica saw a significant decline in foreign direct investment in 2020.
As result, foreign direct investment fell by approximately 50% to $ 1.3 billion, during which the flows to the tourism sector and special economic zones declined. However, Costa Rica became an OECD member in May 2020 and a number of investment promotion measures are planned to ensure that the country continues to expand its trade integration with major Western markets.
In particular, the new ecotourism sector is attracting more investment thanks to the government's responsible environmental policies. And while Costa Rica has no major new laws or judgments regarding foreign direct investment, the authorities have updated the rules for free trade zones, in which most foreign direct investment is invested. The country has four investment incentive programs: a free trade zone system, an inward processing regime, a duty refund procedure, and a tourism promotion regime.
Costa Rica's tax incentives, exemplary political and economic stability, skilled workforce, and commercial development efforts have made the country a leader in the region for international business. Moreover, Costa Rica's geographical location in the center of Latin America and ports on the Pacific and Caribbean coast gives it attractiveness for foreign direct investors.
However, persistent government interference in the control of certain sectors of the economy, weak infrastructure, high energy costs, bureaucracy, corruption, weak investor protection, and legal uncertainty due to the difficulty of enforcing contracts all hinder competitiveness.
Costa Rica has seen numerous investment projects emerging in recent years, including new multinational companies arriving in the country, in addition to existing companies that have reported growth in services, digital technology, life sciences, and also advanced and light manufacturing sectors.
New firms include Danish medical device company Coloplast, which will build a medical device plant (the first of its kind in the Americas) and is estimated to be fully operational by summer 2020. The Belgian company Primoris has invested $ 1 million to establish a state-of-the-art laboratory in Costa Rica for the chemical and physical analysis of food integrity.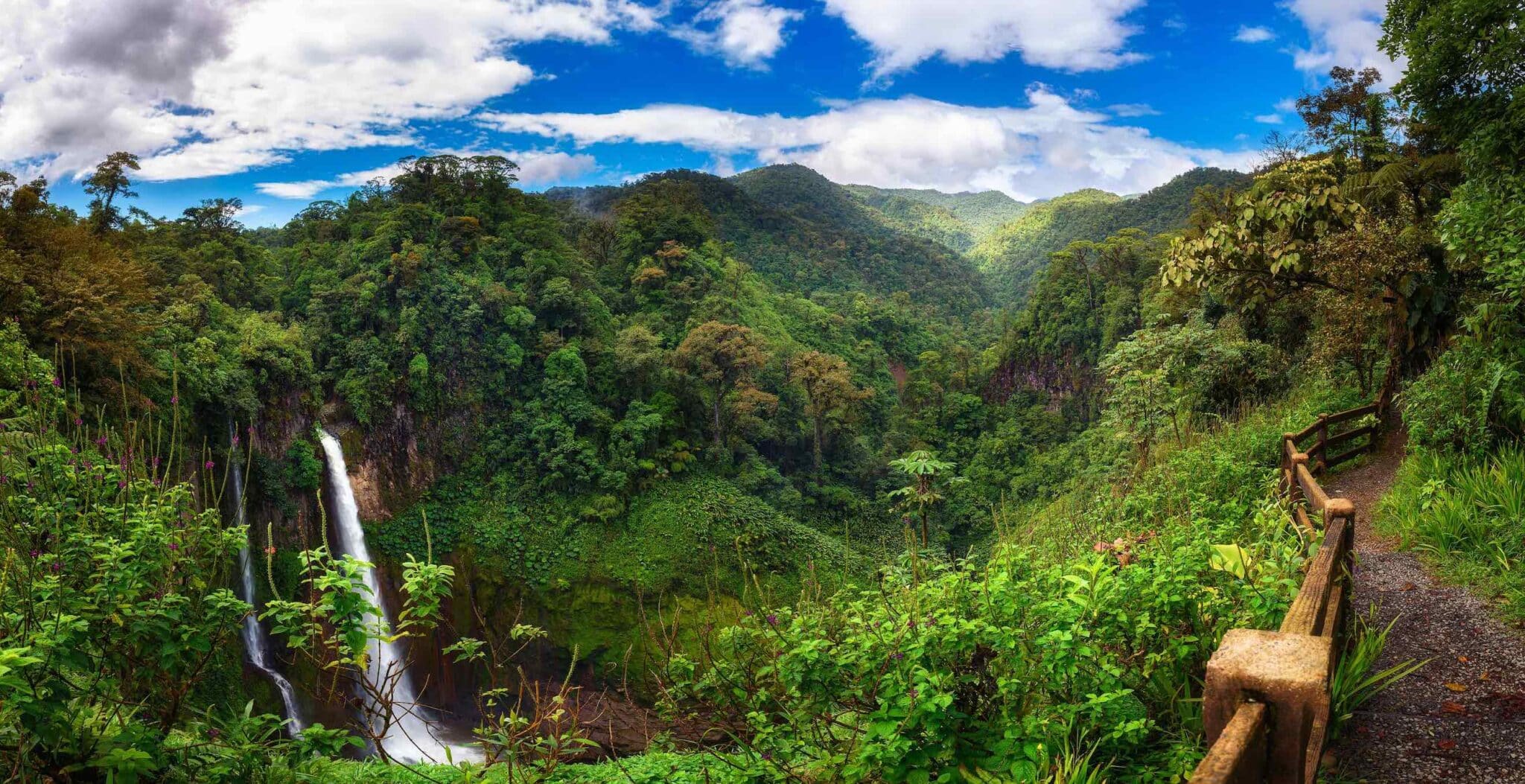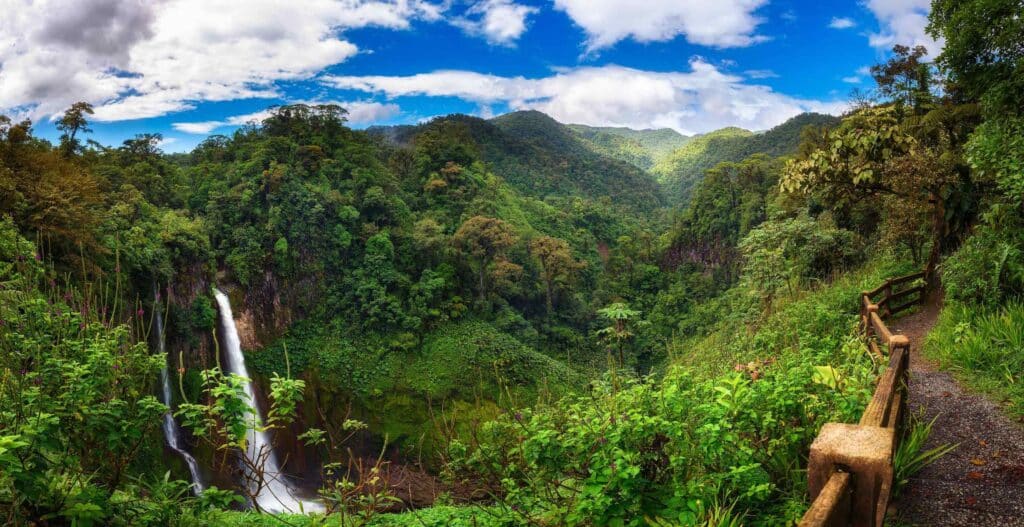 Key points of investing in Costa Rica
Residential properties in Costa Rica have become a popular choice among snowbirds and retirees.
Several local firms serve foreign commercial property investors.
A number of geographic "free zones" with special tax breaks and other incentives are attracting new businesses that create jobs.
Costa Rica offers an attractive offer for foreign direct investment through the creation of several free zones. Basically, these are duty-free geographic areas, where about 400 foreign and domestic businesses are currently operating, duty-free, tax-free sales, and, in some cases, tax-free income in exchange for creating jobs for Costa Ricans.
In addition, the implementation of the Dominican Republic and Central America Free Trade Act (CAFTA-DR) has helped to enhance trade and stability between Costa Rica and El Salvador, Guatemala, Honduras, Nicaragua, and the Dominican Republic.
Investing in Costa Rica stocks
This is actually the most difficult of the three investment options in Costa Rica. The Costa Rican stock exchange is called the Bolsa Nacional de Valores, or Bolsa for short. The exchange is extremely small, with only about 60 companies listing shares. A number of industries are represented with a focus on finance.
Foreign investors looking to access Costa Rica through this stock market can find it difficult to access as there is not much liquidity there compared to the larger exchanges.
Many other countries offer easier access to foreign stock investors through the use of American Depository Receipts (ADRs) or Exchange Traded Funds (ETFs). However, since Costa Rica has such a small stock market, as of the end of 2020, there didn't appear to be any ADRs or Costa Rica-specific ETFs available to the public.
Investing in real estate
The most popular way to invest in Costa Rica is with real estate, and with good reason. The country is becoming increasingly popular with the baby boomer generation for its choice of vacation homes and retirement homes. Along with excellent weather all year round, Costa Rica offers a low cost of living, low taxes, stable government, and affordable high-quality healthcare.
Costa Rica has a very low property tax rate of 0.25% of the value of the registered property. The savings in taxes, coupled with the low cost of living, are a great incentive for retirees looking to get more out of their dollars.
The Costa Rican Investment Promotion Agency (CINDE) is an online resource for foreign companies.
With less than 20,000 square miles of land, little Costa Rica offers an extremely diverse geography. There are options for home buyers on beaches, lake shores, and mountains. But half of the country's population of about 5 million lives in the country's capital, San Jose, in and around the Central Valley.
Commercial real estate
Several Costa Rica-based real estate firms serve foreign investors. Rental income properties, farms, hotels, bars and restaurants are available.
Land development projects have become popular with investors with the option to purchase rights that can be used for both residential and commercial construction.
Resources for Doing Business in Costa Rica
Costa Rican Investment Promotion Agency can be a great option for novice investors who are looking for any of Costa Rican growing sectors for making their contribution.
The agency suggests information on making an investment in a number of sectors, such as:
Services including back office, regional office, call center, human resources, or digital technology offices.
State-of-the-art manufacturing in metallurgy, automotive, electronics, electronic services and aerospace.
Life Sciences Sector, for the manufacture of medical devices, biotechnology and pharmaceuticals.
Light industry sector for companies producing plastics, clothing, construction, textiles and packaging materials.
Food processing, from agriculture to processing and distribution.
The Costa Rican government has developed a number of incentives to attract businesses to these sectors. For example, it offers 100% exemption from import taxes, interest income, withholding, stamp duty, and sales taxes. There is also a 10-year lock on property transfer taxes.
Investors in services and manufacturing are getting even more incentives. During the first eight-year period, these companies receive 100% exemption from income tax, followed by a four-year period of 50% exemption from income tax.
Costa Rica: a country for life and investment
With the constant changes in global mobility following the COVID-19 crisis, it is possible to see Costa Rica in a business position as a place to attract foreign investment.
The importance of government migration policies directly affects foreign direct investment as it relates to investment and business opportunities that will focus on changing the behavior of global mobility, displacement, labor migration, and their rules, with an emphasis on the quality of health security in the country. level, social security, ease of acquiring real estate, tax breaks, government stability, cost of living, and immigration policy; aspects in which our country excels.
Costa Rica's immigration policy is broad baggage if it allows it to be done in the context of attracting foreign investment, both in real estate and in the corporate sector, and therefore rewards from the government by facilitating migration conditions through funds and reforms in obtaining residence permits from the main investor and its core, related to the ability to access the benefits offered by Costa Rica.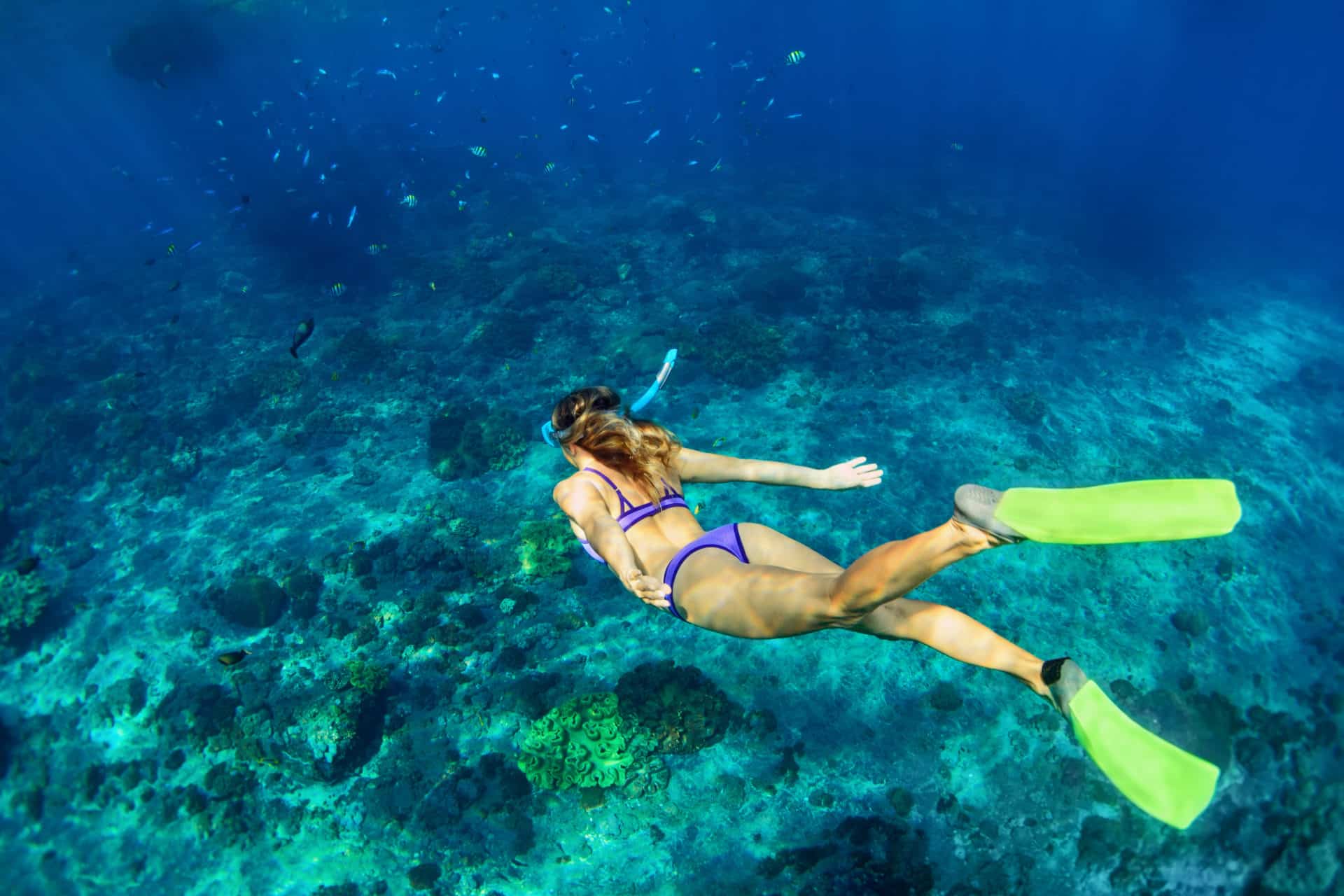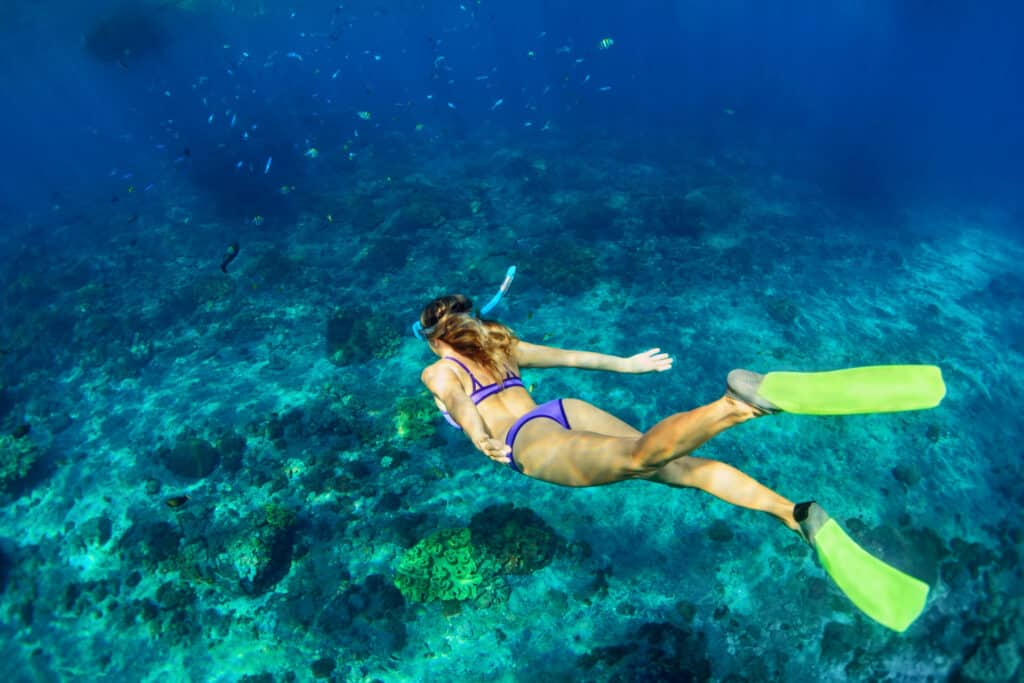 Investment options
It is important to emphasize that investment options in Costa Rica are wide and, as stated above, the country is working to improve immigration policies to facilitate and permit the application to reside in the country through a minimum investment of US $ 200,000 in projects such as acquisitions in the real estate sector, vehicles, boats, yachts, equity investments, participation or creation of legal entities in the country, securities, urgent investment certificates, tourism or production projects of national interest.
It also opens the door for retirees or retirees who receive a minimum monthly pension of $ 1,000 in their country of origin or a minimum income of $ 2,500, both overseas and locally, to obtain a residence permit. All of the above will be reflected in the country and will be heavily focused thanks to the health policies that have been adopted during these months, and this will be critical in making decisions on social and labor immigration, thereby increasing the advancement of Costa Rica. macroeconomics.
The benefits of investing in Costa Rica
Costa Rica health system
Costa Rica, within the framework of its health care system based on social security, access to basic services, working conditions, social protection, economic, medical, and immigration policies, as well as measures that the government is taking to overcome the recent crisis within reasonable limits, they believe its an attractive place when quarantine and other sanitary measures permit. According to the World Health Organization (WHO), our country is currently striving to become one of the possible leading countries in terms of health emergencies, in terms of its data on the humanitarian context, health priorities, response operations, humanitarian assistance policy. the health measures and low mortality rates that have been reported so far, and the governance that the government has given the crisis from multiple perspectives, have made Costa Rica one of the best examples of successful strategies internationally.
Costa Rica is one of the best vacation locations
The annual Global Life International Index lists the 24 best-ranked countries in global retirement and places Costa Rica in the top three, ranking third in terms of health care, behind only Portugal and Spain. The index is based on 10 categories that include conditions such as property value, ease of acquisition and rent, investment opportunity, cost of living, immigration policy and living, visa options, public and private healthcare standards, and government and banking systems. …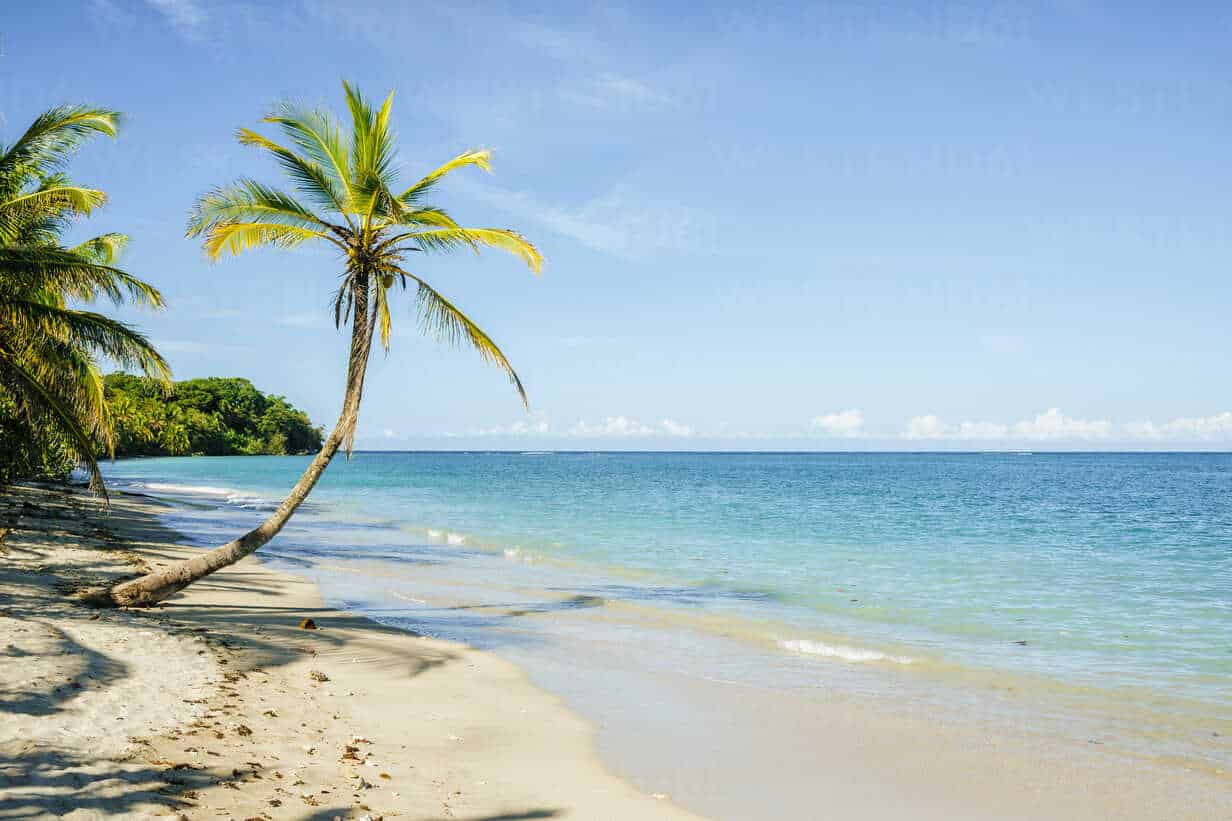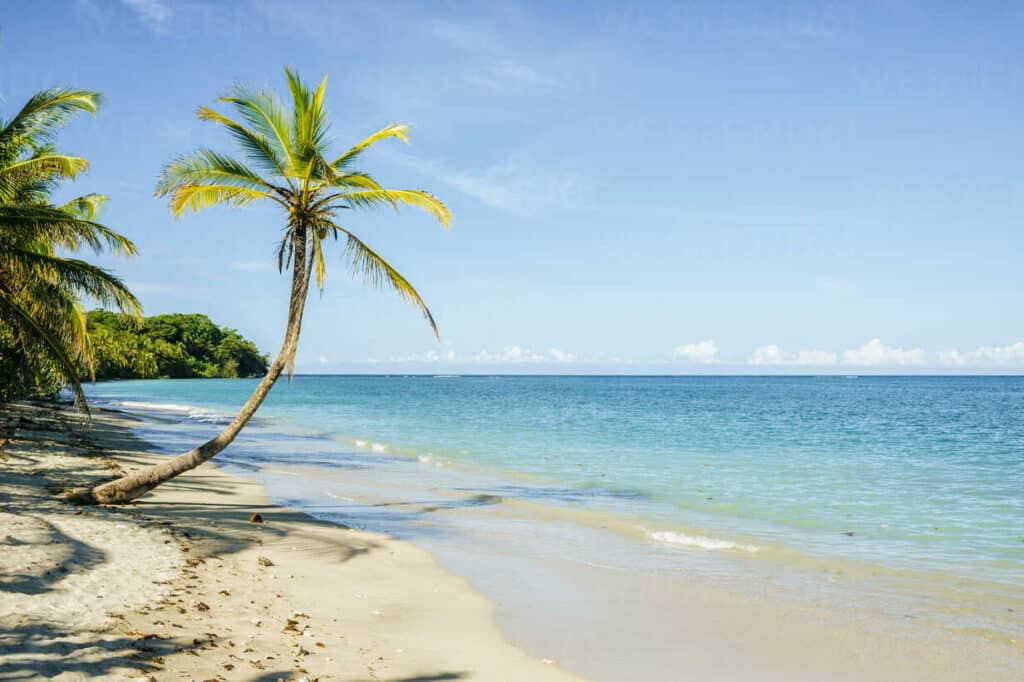 Geographical location and climate conditions
The country's geographic location strategically positions it both internationally and locally thanks to its proximity between the coast and the capital, which makes transferring between seaports and international airports easy and quick. Likewise, the large number of international flights that the country accepts greatly simplifies the transit of foreigners, which means that the supply of direct flights from Europe has increased in recent years.
Blue zone
The Nicoya Peninsula in Guanacaste is one of 5 regions in the world called the Blue Zone or Blue Zones, home to some of the longest-living and healthiest people on the planet; together with Nicoya, Costa Rica, Okinawa, Japan; Loma Linda, California; Ikaria, Greece; and Sardinia, Italy.
Other benefits
Along with this classification, added the historical fact of the abolition of the army, the stability of the government, ease of acquisition and a variety of opportunities in real estate, tax and labor benefits due to the introduction of companies in special regimes, lower operating costs, infrastructure, high-quality workmanship, ease of processing transactions, protectionist measures for minority investors, by providing wider access to corporate information and tax breaks are other benefits the country has realized to pay remuneration and encourage investment.
As part of the benefits for foreigners when investing in Costa Rica and obtaining a residence permit, there are a few main points to mention, such as the ability to open bank accounts, simple driver's license approval, no restrictions on entry and exit, or the need for a return ticket. creation of additional costs, discounts available for residents and more favorable rates than for tourists, the possibility of obtaining voluntary insurance and making contributions to social security pensions, free social security for minors, the possibility of obtaining a permanent residence after 3 years of temporary residence and the possibility of obtaining citizenship of Costa Rica, subject to the established period of residence.
Investing in Costa Rican real estate
One of the most popular investment options in Costa Rica is real estate. Hotels and vacation rentals are easy to find and thrive because Costa Rica is one of the leading holiday destinations in Central America. With the increase in the number of visiting tourists, the expat community is only growing. Coastal cities are mostly owned by foreigners as investments abroad.
The real estate tax is 0.25% of the value of the registered property. Savings on taxes and low cost of living create the perfect storm for expatriate retirees looking to stay in paradise.
Costa Rica is one of the ten fastest-growing tourism markets. Due to a large number of tourists, investing in real estate is quite safe.
Investing in real estate in Costa Rica will generate income throughout the year. The country is a holiday destination that is visited every month, at any time of the year, unlike some other places around the world. In some parts of the country, the rainy season is not so bad, and you can expect an influx of income for about 10 months a year.
Costa Rica has one of the fastest-growing real estate markets in the world! As stated earlier, the tourism industry really helps with this. It also helps that foreigners are allowed to own land in the country. The existing infrastructure is already in excellent condition, so no major improvements are required.
There are numerous existing gated condominiums as well as land purchase options for those looking to build. Development projects are becoming popular and property types vary, including oceanfront, lakeside, mountainside, or city.
If you are looking for commercial property, Costa Rica has a lot to offer you too. There are many real estate firms in the country that will guide you in the right direction to generate rental income, farms, hotels, bars or restaurants for investment abroad.
Investing in Costa Rican business
There are also many opportunities to invest overseas in business in Costa Rica. Intel Corporation is an example of a company with a manufacturing plant in the country.
Costa Rica has been quite attractive for investment due to its open investment and trade policy. It is also helpful to note that foreigners are subject to the same laws as local investors.
Costa Rica is home to some of the advanced electronics and technology industries, as well as the Free Zone Corporation. Free Zone investments totaled about $ 500 million, mostly from American businesses.
Obtaining residence due to investing
Like many countries, Costa Rica offers a residence permit after a certain amount of investment. After an investment of $ 200,000 or more, you can get a temporary residence. After three years, this can lead to obtaining permanent residence and even citizenship, if you decide to do so.
Citizenship will grant you Costa Rican citizenship and passport through nationalization. In some countries, you can keep your original citizenship while holding a Costa Rican passport. Some won't let you do this, so many recommend keeping your residence permit so you don't have to give up your home passport.
Pained by financial indecision? Want to invest with Adam?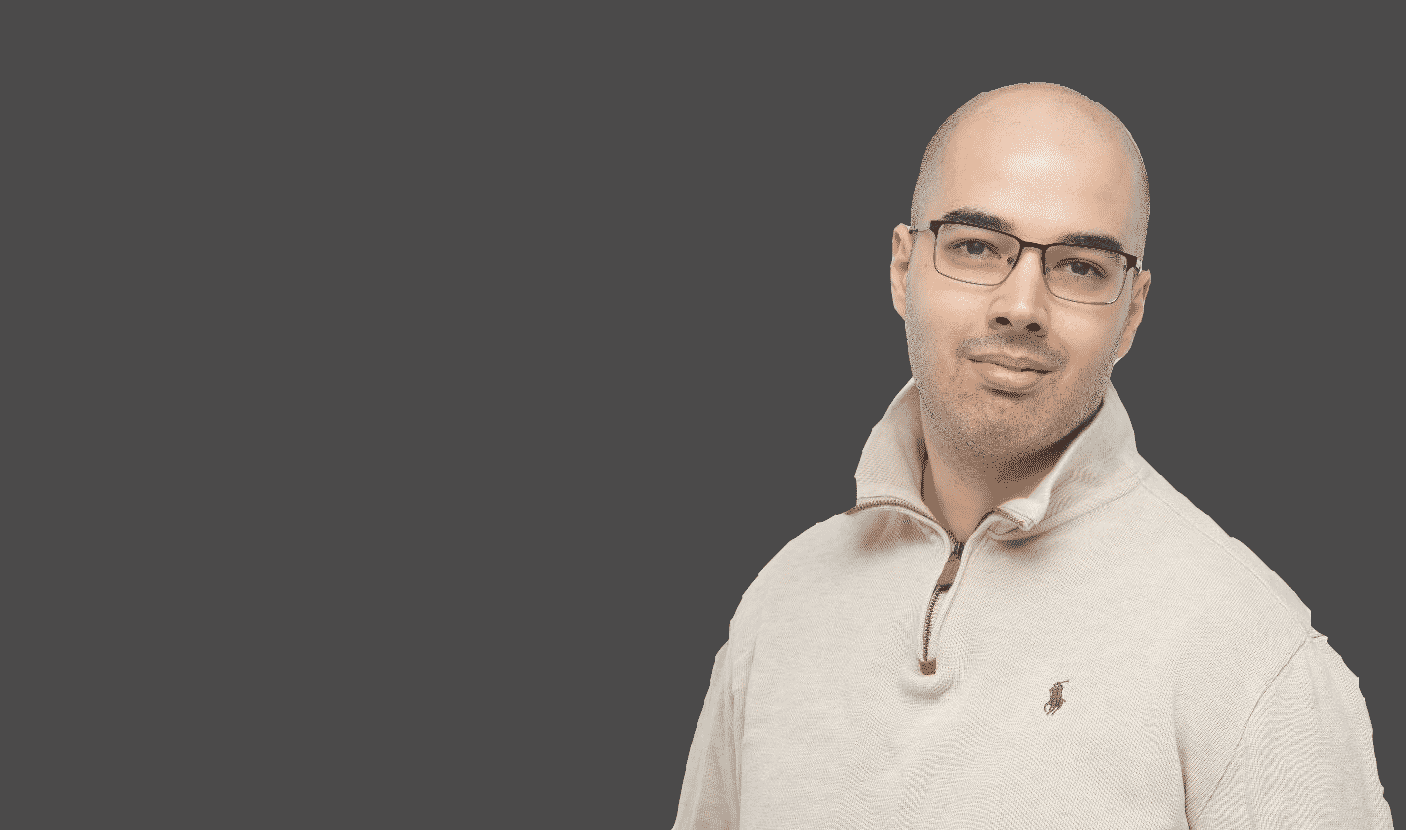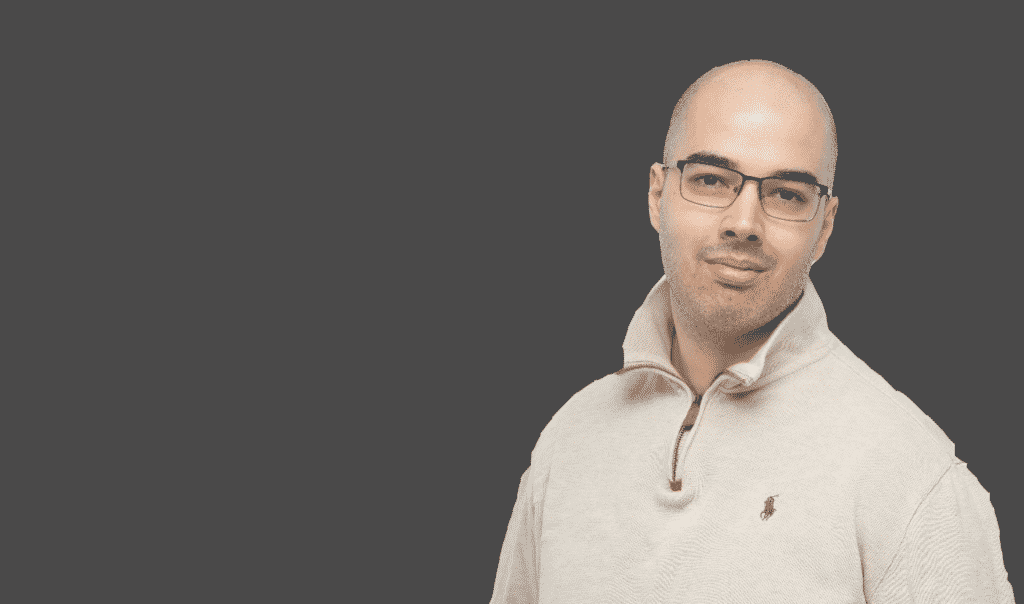 Adam is an internationally recognised author on financial matters, with over 290.9 million answers views on Quora.com and a widely sold book on Amazon