This article will discuss how to legally open an offshore bank account and discuss some misconceptions about offshore, which in reality just means banking or investing outside your country of residence.
If you have any questions or are interested in offshore investing, you can use the chat function below or contact me using this form.
Offshore Banking Account:
Definition – An 'Offshore Bank Account' is a bank account that belongs to an individual at a bank that is located in a country other than their country of residence. Usually, people choose to have a bank account in other countries when they want to have financial advantages on their savings such as reduced taxes.
Many people think that they can simply avoid taxes. That's not going to happen as avoiding taxes is considered to be illegal. So, there is no way that a person can be able to stash their money and benefit from not paying taxes. However, people can have certain benefits from having an offshore banking account.
People often have a misconception that offshore banking is illegal and can be only maintained by rich people. It is not at all true. Offshore Banking is completely legal and legitimate. Adding to that, anyone can have an offshore bank account and maintain a minimum deposit balance starting from as low as $300 or so.
Offshore bank accounts are maintained by the people who belong to the groups given below.
People who don't have enough faith in their country's economy or their country's banking sector.
People belong to a country that is unstable in terms of politics.
People who don't want to reduce their overall money received from abroad in the form of taxation.
Expatriates who want a centralized source for their funds through which they can be able to meet with all their monetary needs worldwide.
In most cases, people earn money in a currency different from the currency of the nation in which they reside.
In such cases, people might lose some money in the form of taxation, charges, exchange rates, etc. while they try to transfer their money into their nation. Definitely not at all advantageous if they have to transfer it on a regular basis.
For this type of person, offshore bank accounts are highly beneficial to store their money.
They can withdraw the money on relatively lower tax rates and less applicable charges if they transfer the money after it becomes a huge amount, as they have to pay only once instead of paying every month. However, they can also make use of the money stored in their offshore bank accounts to make any international transactions.
Let us look at an example that states the above-mentioned situation. If a person is receiving a certain amount of money every month.
They would have to pay the transfer charges, currency rates for that. There is also a small percentage of the total amount being deducted in the form of these charges.
They would also have to pay transfer charges every month. So, instead of making a transfer every month to their local bank accounts, they create a bank account in the country that they are receiving money from.
After that, they just withdraw only once a year, when the currency rates are high. By doing so, they can benefit from the conversion rates as well as transfer charges, which would be applicable only once in this case.
In most cases, offshore bank accounts are not so beneficial to the people who are expatriates or international workers. It is disadvantageous as these types of individuals might be able to experience disadvantages related to taxation when they have to gather the assets they own from offshore to onshore.
Now, let us take a look at the advantages and the disadvantages involved while having an offshore bank account.
Advantages – There are quite a handful of advantages while having your money in an offshore banking account.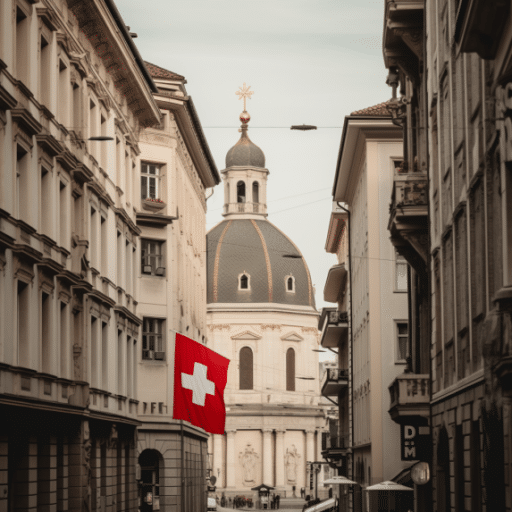 Online Banking accounts are known to provide a greater amount of privacy to individuals. An example of the banks that provide confidentiality of clients is the banks that are under Switzerland's jurisdiction. Most people are familiar with Swiss bank accounts as an excellent choice for anonymity when it comes to offshore bank accounts.
Offshore accounts are known to provide lower costs when it comes to taxation. Some offshore accounts are known to have very least or no taxes at all. Such offshore bank accounts are known to be tax havens for an individual. This happens as there is no requirement for the government to intervene in such types of transactions.
The cost base is low when compared to the regular banks and offshore banks are also known to provide a good amount of interest which is considerably high when compared to that of a normal bank.
Interests at offshore banks do not involve taxes and hence, people who aren't required to pay taxes on their worldwide income can be able to hugely profit from these transactions. Although it is not advised as a good option, individuals can exclude the taxes until the tax return is agreed by them or hide their income earned from interests without having the necessity to pay taxes.
Many offshore accounts provide certain special features such as anonymous bank accounts, lower interest loans, higher interest loans, and many interesting investment opportunities that provide maximum profits to individuals. These kinds of opportunities are generally not provided by normal banks.
Offshore bank accounts are also known to be present in locations that are economically and politically stable. This can be advantageous to the individuals who fear that their money involves certain types of risks such as being frozen, seized by the government, etc.
People can be able to benefit from banking services by choosing more than one currency. They can even make use of multiple currencies while they bank.
Many economic fluctuations such as high inflation, war situations, devaluation of the currency of the individual's residential country won't be able to affect the assets in their offshore bank accounts.
People might even be able to hire professional services from experts such as relationship manager or an account manager who might be able to manage all the activities related to banking. This is highly beneficial to the individuals who want to have regular interaction and don't possess the required time to manage all the activities by themselves.
With the help of some specific offshore bank accounts, individuals might even be able to withdraw their funds with a good currency rate by waiting until the foreign exchange rates become favorable to them.
Certain taxes such as inheritance tax can be avoided on their assets. Accounts that are involved with trusts, companies, etc. can evade these taxes legitimately upon the individual's death. It is highly suggested to perform such dealings by consulting an estate planning specialist and taking their advice on this matter.
Disadvantages – Like there are advantages while having money in offshore bank accounts, there are some disadvantages as well. A few notable cons of having money in offshore bank accounts include:
In some cases, offshore bank accounts are financially less secure when compared to normal banks. For example, if we consider the global financial crisis that occurred in 2008, many individuals who have deposited money in offshore banks that weren't insured by the countries of the respective banks' locations, have lost their money. On the bright side, the same banks compensated the people who belonged to their locations.
It becomes clear by the above-mentioned situation that there is a chance of the people's money being at stake belonging in offshore bank accounts. It is a highly considerable option as no one could predict any financial crisis before it could happen.
Offshore bank accounts are always known to have been associated with people involving crime, or money laundering, or any other illegal activity that is known to have been involved with money. There is a serious accusation on Offshore banks that they have been helping individuals or groups which belong to terrorist activity, criminal gangs, high earning individuals who try to hide their money from taxes, etc.
However, it is known well that offshore banking has also been advantageous to many expatriates and the people who earn money internationally such as digital nomads, freelancers, professional and international workers.
People might not be able to access their banking information regularly as offshore banks are located remotely and cannot be visited out on a regular basis. This might be a little bit non-beneficial to the people who want to access their information often.
People must become familiar with all the rules and regulations before choosing an offshore bank account. One might know all the details, terms & conditions, etc. related to the banks in their respective countries, but there might be a lot of changes in those rules and regulations when they choose a bank abroad.
They should also consider getting to know all the details of terms and conditions based on which the offshore banks operate. By doing so, they get to know about the details such as minimum account balance that should be maintained within a bank account, charges and fines applicable by the bank, transaction costs, etc.
Things to be considered before creating an account:
There are some important things that need to be taken into consideration before opening an offshore bank account. Some of the primary aspects are:
The account opening process at an offshore bank is fast and easy. It also can be done at an affordable price. But people must be aware of all the necessary details related to the bank and have a proper understanding of it. If a person is utilizing the services of an agent in order to create an account, things become even more hassle-free. The individual might not even be required to visit the bank.
In most cases, the individual would have to pay an account opening fee and a minimum deposit. The process would take somewhere around one week and the required forms for opening an account can be submitted by email and documents can be received by the person with the help of courier services.
People should consult their financial advisors and get familiar with all the details such as taxation. They should also get familiar with offshore banking with the help of the internet, books or taking the help of a professional. After this, people can ahead and choose the appropriate jurisdiction for their bank account.
Although it's not anything expensive, people should know about all the details related to charges and costs involved with transactions. There aren't any sort of hidden charges applicable. Yet, there might be account maintenance and transaction fees.
The best banks in the world don't lend your deposited money to borrowers. They also provide some best in class services such as the ability to make investments in precious metals, online trading, managed financial services by professionals, etc. When a bank offers such services, it is highly likely to apply more charges.
hence, it is suggested to choose the bank based on the services required and the net value of the assets that a person needs to deposit.
Even the offshore banking services are used by some individuals for illegal activities such as evading taxes, money laundering, etc. It does not mean that everybody who is involved in offshore banking is tied to these kinds of activities.
But most of the global organizations see offshore banking as an illegal way. If we consider an example for this, seven anti-corruption organizations created an Open Ownership in 2016. The primary objective of this is to put an end to the secrecy of offshore banking so that the individuals can be brought under critical observation. If they come under the idea that an individual is involved in nefarious activities, they make sure that the ownership of the wealth is transferred to the respective individual's government.
This can be avoided if the process of opening an offshore account is done in the right way. For that, the best possible way is taking the help of an International Corporation Services Provider, who is famous and trusted. You can contact a financial advisor to get more details on this matter.
A person should always report about the details on their income and owned wealth to their local tax authorities. Legal actions can be taken upon an individual if they choose not to do so. People who do not report can end up with tax penalties or even imprisonment in some cases.
For example, if we take the United States, failure to report the details of an account can result in a penalty of $500,000 or imprisonment as long as 10 years. Hence, the best option (which is also a wise decision) is to report to the local tax authorities. Always remember that it is not a good idea to be messing with tax authorities.
Offshore bank accounts are the best-offered solution to the individuals in case of expats, tourists, etc. who expect to visit or stay in the country in which their offshore bank account exists. People who wish to evade taxes or protect their wealth might not get advantages as much as they've expected.
Offshore banking cannot be considered as the best alternative when it comes to asset protection. If there were ever to occur a political or economic turmoil in your country, you would be targeted if you own a subsequent amount of money in your bank. To avoid such situations, offshore bank accounts can be considered a good alternative.
Opening an Offshore Bank Account:
Procedure – The most important steps involved in the procedure of creating an offshore bank account are:
Planning a perfect banking strategy.
Choosing the perfect jurisdiction for selecting a bank.
Finding a bank that meets the bank needs and requirements of the respective individuals.
Opening a bank account.
Choosing a currency.
Depositing the money which is required for the minimum account balance.
Requirements – The requirements for opening an offshore bank account are pretty much the same as opening a regular local bank account. First of all, a person is required to provide basic details such as Name, Address, Citizenship, Date of Birth, Profession, etc.,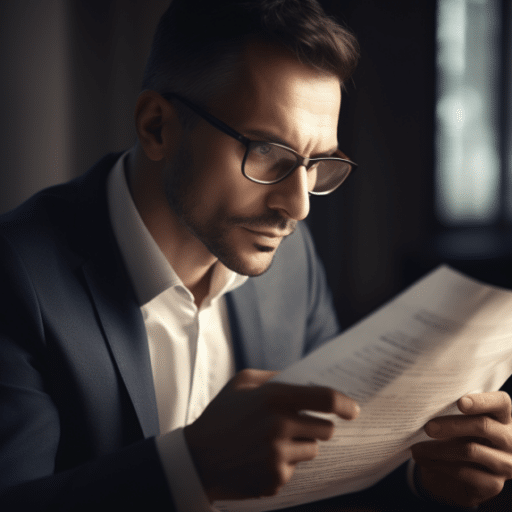 In order to validate the above-mentioned details, an individual should submit a copy of passport, international driver's license, or any other type of identity proof (which are generally issued by their respective government).
Individuals are also required to submit an address proof in order to verify their residency. They need not worry about the specific documents for the address proof as minimum documentation such as a utility bill would do the job.
Banks would like to make sure if the details provided by the individual are genuine. In order to do that, they would require photocopies of the original documents provided by the individuals. Some banks would also require an apostilles stamp, in such cases, individuals can obtain this by visiting a government office that is authorized to issue this stamp.
Additional documents for verification – Some other documents are also required along with the basic documents in order to open an offshore bank account. The main objective of this additional documentation is to prevent illegal activities such as money laundering and tax evasion.
Coming to the additional required documents, the most important documents required by an offshore bank are the financial reference documents obtained from the current bank. Usually, offshore banks ask for bank statements anywhere from 6 months to 12 months in order to check the average balances maintained within the bank.
In addition to the financial reference documents from the current bank, an individual might also be asked to provide the details related to the source of their funds and the type of transactions carried out. Although this can be intimidating to some people, offshore banks require this in order to stop the illegal activities. Offshore banks are subjected to a lot of pressure when it comes to illegal activities.
People who work as employees under the people belonging to a different country can use their salary slip for this purpose as it is clear that they would be using that account for depositing the money that they have earned from that country.
In order to deposit the income that has been earned with the help of investments, individuals might also be asked to provide the details of the underlying investments and where the investments are held.
Income-related to business or real estate require relevant documents such as sales contracts. Funds deposited from an insurance contract require a letter provided by the respective insurance company. Income from an inheritance requires a letter from the executor (person who executes the will) of the asset agreeing that they are indeed the rightful owners.
Selecting a Currency – In contrast to the regular local banks, offshore banks provide the privilege of using a currency of the individual's choice. This currency selected by the individual is used to hold the funds. This is considered to be highly beneficial to the people when their country's currency is not stable or expected to have a decrease in the value.
Making a Deposit – Generally, the deposits in an offshore bank account are carried out by international wire transfer. Unlike the domestic wire transfer, international wire transfers typically consist of additional charges in order to send or receive the funds electronically. Almost all the banks are known to have transfer fees when it comes to international wire transfers.
Any person would have to deposit funds electronically as checks from domestic banks are not accepted in foreign bank's jurisdictions. Hence, people might not be able to regularly deposit by visiting the bank in person.
Withdrawals – Most of the offshore banks provide an international debit card through which the individual can withdraw money from their offshore accounts. Money can be withdrawn anywhere in the world with the help of these debit cards. People should be aware of the costs and charges for using a debit card as they can become a huge problem. It is advised to withdraw a huge amount of money at once rather than small amounts many times to reduce the charges.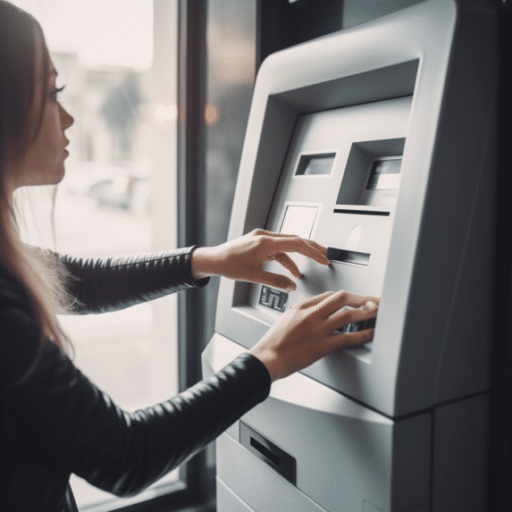 Checks are also offered by many offshore banks. However, most people even though they have checks won't use them as it would affect their anonymity (which is the most important purpose of an offshore bank account). Checks might also become a problem as they can't be withdrawn locally.
Some other important things:
These are the most important steps for creating an offshore bank account. People can be able to create an offshore bank account by visiting the bank in person or online. Opening an account by visiting the bank in person is one of the convenient ways as some offshore banks might need to see the individual before they open an account for them. Some banks might even require an appointment before the individual can start the process of opening an account.
There are private banks as well which operate in favor of the individuals having a considerably higher amount of net wealth. The minimum amount that needs to be deposited in such types of banks can be starting from $500,000. It is also an essential requirement that an individual while opening an account at these banks should have a net worth of at least $5 million.
Conclusion:
By remembering the above-mentioned details and planning a banking strategy, any person can open an offshore bank. Offshore banking requires a lot of effort and especially not ideal for being opened by the individuals by themselves. People who have a subsequently higher amount of net worth should consider hiring the services of an expert such as a professional wealth manager, financial advisor, personal lawyer, etc.
Despite the misconceptions related to offshore banking, any person can be able to create a bank account in a legal way by following the right method.
Professional services will aid individuals to achieve all their banking needs.