How to Retire in Croatia
If you are looking to invest as an expat or high-net-worth individual, which is what I specialize in, you can email me (advice@adamfayed.com) or WhatsApp (+44-7393-450-837).
Introduction
Many wish to retire in Croatia with its pure air and water, delicious food and wine, socialized medical services, as well as ease of travel. There is a lot of culture and entertainment there too, so you won't run out of things to do. The country's tiny population, reasonable cost of living and excellent quality of life are also like cherries on top.
Retire in Croatia: Pros and Cons
Retirement in Croatia has its upsides and downsides, just as in any other territory. On the plus side, Croatian seniors take pleasure in a laid-back attitude, pleasant weather for the majority of the year, and nutritious seafood.
The logistics of official documents might move slowly, which is a drawback. It can be difficult to complete paperwork, submit forms, and perform other relevant duties when residing in Croatia. It could take weeks or perhaps months to finish. Although you can apply for a visa online, a hard copy must be printed. In this manner, you are able to personally sign the document and deliver it to the relevant organization.
You will first need to get a temporary residence permit, which will allow you to stay in Croatia and subsequently establish residency. You must also explain why Croatia is where you want to live and back up your claim with a lot of supporting evidence. It won't be sufficient to say that you wish to retire there because you adore the Mediterranean culture or the crystal-clear sea water. You must offer further justification to satisfy the government.
It will be much easier for you to acquire at least a temporary residency if you have relatives in the country, or run a business and have investments there. Real estate acquisitions will also qualify you for a temporary residence permit.
Interestingly, if you decide to apply for temporary residency, having a yacht and docking it there could be useful.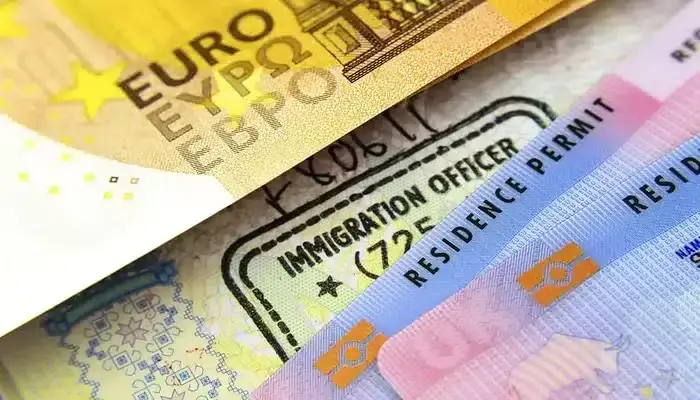 Retire in Croatia: Temporary Residence Options
Citizens of the EU have an automatic right to reside in Croatia without any conditions whatsoever.
On the other hand, Croatia does not currently issue a temporary residence visa in order to allow retirees from outside the EU to remain in the country permanently, which is unfortunate not only to the retirees but also to the republic.
Retirees contribute to the system while not seeking employment, so more retirees would actually be beneficial for Croatia. In the interim, Croatia is still a place where individuals can retire even though there isn't a temporary residence visa designated just for pensioners.
There are quite a few different choices accessible to them to live in Croatia, such as via prepayment of rent, property ownership, and volunteering. Each of these can aid you in your application for a provisional residence authorization.
Prepayment of Rent
In Croatia, retirees who pay their rent in full in advance are eligible for a one-year temporary residency permit. You'll need to find housing (not an Airbnb) once you get to Croatia that isn't being rented out to visitors for a living. A home or apartment where the landlord will permit you to register the address is required.
You'll need a leasing agreement from the landlord stating that you're allowed to occupy the property for a year. In rare circumstances, landlords have consented to write that you paid rent in advance even when you actually pay rent on a month-to-month basis in the contract. A version of this contract that has been notarized will typically be accepted as payment in full by police stations.
Sometimes, they won't accept the notarized deal and instead will need you to show a real bank receipt that demonstrates that you have already paid your rent for the relevant period.
Be ready for both possibilities if at all possible. Croatian custom dictates that no information should be disclosed until specifically requested. A first-step would be to demonstrate prepayment in the contract; plan B is for when the first one didn't work.
The temporary residence permit only has a validity of one year and doesn't allow you to be employed when you have it. Having such permit won't also guarantee your permanent residence or citizenship. Once the temporary residence permit expires, you'll be required to leave the country for 90 days and won't be allowed to reapply until after 6 months and a day have already passed since your permit ended.
Note that only a maximum of two consecutive permits may be issued, which is a limit that MUP could set at its discretion. The MUP is a government ministry which oversees state security, among other things.
You must either modify your basis for a temporary residence permit or depart for 18 months after two years have passed.
Ownership of a Property
If you want to retire in Croatia, owning a home in the country can be your ticket to a temporary residence. This should be true as long as you reside in the property and it has a residential zoning.
For six months out of every year, you are able to temporarily reside in Croatia with this permit. Furthermore, you can extend your stay by an extra 90 days per year as a tourist, giving you a total of nine months in the country each year. You may submit an application for the permit as many times as you like.
Only two limitations apply to this category: one, you have to depart Croatia 90 days following the expiry of your permit; two, you must wait six months after the previous permit has expired before you can be allowed to apply for a new one.
This might be a fantastic alternative for retirees as it provides them with a stable base of operations in Croatia where they can frequently visit. A minimum investment is not required, so it makes absolutely no difference how much you paid for it.
If you are married, both you and your spouse must be listed on the ownership certificate submitted to the land register office. This kind of permit can only be applied for by owners.
The temporary residence authorization only lasts for six months, and while you have it, you are not permitted to work. Such a permit does not assure you of citizenship or permanent residency as well. You will be compelled to leave the nation for 90 days after your temporary residence permission expires, and you won't be able to reapply until 6 months and a day have gone since your permit expired.
Volunteering
Every non-EU citizen, including retirees, should consider volunteering as a method to stay in Croatia. A lot of retired non-EU nationals wish to keep active while in Croatia and be involved in the community. Many nonprofit organizations in Croatia welcome volunteers for the long term.
You need to be under contract as a volunteer with a Croatian nonprofit organization, known as udruga, to be eligible for this permission. If you intend to stay in Croatia for more than a year, the contract's term must be extended to cover that time. The contract's duration will be the same as the temporary residency permit's duration.
The temporary residence permit only has a validity of one year and available to those aged up to 65. It also doesn't allow you to be employed when you have it other than under a nonprofit, which doesn't pay. Having such permit won't also guarantee your permanent residence or citizenship.
Two consecutive permits are the maximum allowed under this condition.
Croatian Birthright
If you have a Croatian ancestor and want to seek for citizenship, you can move to Croatia and stay there while you do so.
You must be related to a Croatian ancestor in a direct line to qualify for this permission, and you must be able to prove it using birth records. To apply for citizenship, you must follow the same procedure.
The temporary residence permit is valid for a year, but you're allowed to reapply if your citizenship isn't approved yet. Having a permit under this basis means that you should definitely apply for citizenship as well as secure the certificate Members of the Croatian people Office for Croats Abroad.
It is not necessary for you to get health insurance and provide proof that you can sustain yourself. You can legally work and pursue school if you so choose too.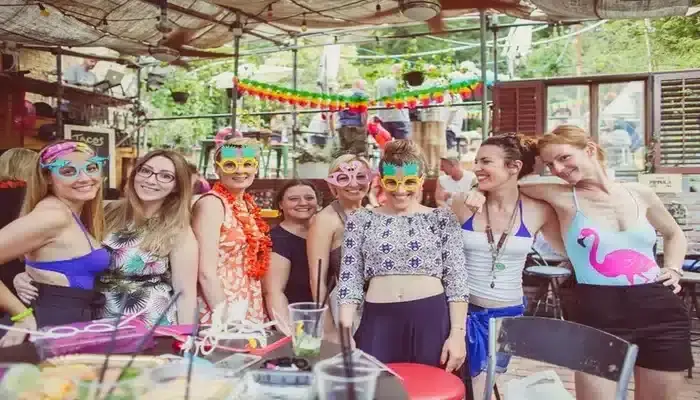 Retire in Croatia: Background Checks
People applying for temporary residence in Croatia for the very first time must now provide a criminal background check as part of their application.
Depending on your native country, this is likely easier to obtain while you're still in your home country rather than once you get to Croatia. If you're American, they want a federal background check, NOT one from your state. This is done through the FBI and it involves having your fingerprints taken.
Retire in Croatia: Healthcare
Even the Croatian healthcare system has a tendency to fluctuate and has both good and bad sides.
Croatia is a popular destination for dental tourists because of the great quality of its treatments and incredibly inexpensive prices. When it comes to kidney transplants, Croatia is also one of the best in the world.
On the other hand, family doctors have a reputation for having less training and they mostly serve to refer you to experts. Specialists are frequently excellent at what they do, very informed, and always have ultrasounds in their offices.
Croatia also offers first-rate private medical care. Private hospitals and poliklinika can be found all around the nation. A poliklinika is a kind of private medical facility that frequently houses a number of specialties, including gynecology, ENT, family medicine, and gastroenterology.
Private medical services in Croatia costs a small fraction of what it would in the US. Approximately 400 kune to 700 kune ($55.1 to $96.45) can be spent on a private specialist visit. A private clinic may charge 2000 kune for an MRI or a colonoscopy.
Health Insurance
The Croatian Health Insurance Fund, HZZO, mandates that all residents have state health insurance called obavezno. You must provide proof of private insurance when you initially apply for residence.
After your application for residence has been approved, you must enroll for obavezno at HZZO. You must enroll in person at the HZZO location that is most convenient for your residence.
EU citizens are free to decide whether they want to enroll in HZZO or keep their insurance through their native countries. Typically, EU individuals display their European Health Insurance Card (EHIC), which serves as proof that they are covered by the national health system in their country.
There are 3 healthcare costs you be aware of when planning a move to Croatia: back pay, monthly premium, and co-payments.
Back Pay
All non-EU residents must pay a year's worth of health insurance premiums for the year prior to their arrival. You are insured as soon as HZZO processes your registration. You don't have to pay into the system for a certain amount of time before you may access healthcare, so they demand 12 months' worth of back pay.
Before entering Croatia, EU nationals must certify that they had health insurance for the previous 12 months. If they are able to do that, they are exempt from paying the year's worth of back pay.
Monthly Premium
You will continue to pay the monthly fee each month going ahead. The cost of your health insurance will be 16.5% of your monthly pension payout if you receive a foreign pension. Multiply this sum by 12 months to determine the amount of the year of back payment.
You'll get a bill delivered to your home each month. This can be paid at a bank, post office, or through a Croatian mobile banking app .It should be emphasized that if you'd like, you can pay all at once each year.
Co-payments
You will encounter co-payments if you only have obavezno health insurance. The typical co-payment for most prescription drugs and medical visits is only 10 kune, while that for advanced diagnostics is about 50 kune. Meanwhile, it can cost up to 2,000 kune each night if you spend the night at the hospital.
You'll need dopunsko, an additional form of health insurance, to do away with co-payments. Dopunsko should be kept on hand by everyone in case of emergencies, but it is crucial for individuals who require frequent medical care and medication.
The monthly price of Dopunsko varies from 40 kune to 80 kune. It more than pays for itself if you visit the doctor more than four times a month, pick up prescription medication, or have diagnostic tests.
Dodatno, a third sort of insurance, is also available. It is a supplemental insurance that is voluntary and focuses on preventative care, diagnostics, and specialized care. A chronic ailment or a high chance of developing a serious condition makes this sort of insurance ideal. Only private businesses are able to provide it.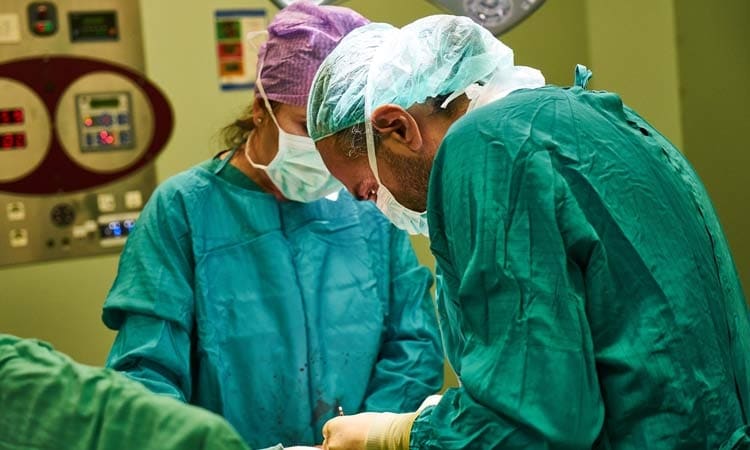 Retire in Croatia: Taxes
Prior to relocating to any place, you must first find out if your incomes – such as pensions, social security, and investments – are going to be subject to tax. This is also true for when you retire in Croatia.
Unless a double taxation agreement exists between Croatia and the country where you are earning the income, Croatia taxes all residents on their global income. You must pay taxes in the nation where you spend more than 183 days a year if your country has an agreement in place. If your nation does not participate in a treaty, you will be required to pay taxes in both locations.
PDV is yet another tax that you should be aware of in Croatia. PDV stands for value-added tax (sometimes known as sales tax) that's added to goods and services. PDV is set at 25% for the majority of products, 10% for services related to tourism, and 0% for services like banking, healthcare, and social services.
Retire in Croatia: Transportation
Knowing how you will navigate if you relocate overseas is crucial. The majority of retirees desire to keep expenses to a minimum. Giving up driving is one method to do so in Croatia. Fortunately, traveling without a vehicle is fairly simple in the country.
Croatia has a robust bus network that connects the entire nation. They are the typical mode of public transit in most cities and are operated by several private firms.
Buses are how Croatians travel when they don't have a car. Even if they have a car, they will still use buses for longer trips as it is much more affordable than paying for gas and toll road fees. A round trip on a bus between the cities of Split and Zagreb can cost as little as 120 kune in low season.
Meanwhile, trains are utilized most frequently in the northern region of the nation, such as in the counties of Zagreb and Slavonija. There is a train route that travels from Zagreb to Rijeka before continuing down the coast to Split.
Quite a few brand-new trains have been added as part of recent improvements to the train system.
Trams are also another mode of transport that are available in several places, including in Zagreb and Osijek.
Along the whole coast of Croatia, vehicles and people are transported to and from the islands via a vast network of state-owned ferries, which is an enjoyable and inexpensive mode of transportation. For just about 28 kune, you may leave Split and get on the island of Brac in less than an hour.
In terms of flights, there are nine commercial airports in the country and many of them use Croatia Airlines to provide domestic service to other regions of the country. Croatia Airlines is a state-owned flag carrier airline that must adhere to rigid operating and safety standards to be permitted to land in other nations.
The carrier now flies to 23 different countries in addition to domestic routes.
Retire in Croatia: Cost of Living
The overall monthly cost of living in Croatia for one person can hit 4,707 kune ($649) on average, excluding rent, according to global cost of living data aggregator Numbeo.
On the other hand, it can cost about 16,264 kune for a family of four per month, exclusive of rent.
If your pension or moderate income enables you to have a greater monthly budget, you may be able to anticipate living more comfortably in Croatia.
So as to retain the same level of living as you can with $9,100 in New York, you must have about $2,894 in Croatian capital Zagreb.
A meal at an inexpensive restaurant in Croatia is estimated to cost 60 kune, while a mid-range restaurant can charge 300 kune for a three-course meal for two.
Renting a one-bedroom apartment within Croatia's city center costs about 3,186 kune per month and 2,477 kune outside that area.
The costs for buying apartment within and outside Croatia's city center can reach roughly 21,525 kune and roughly 16,190 kune per square meter, respectively.
Retire in Croatia: Final Thoughts
Croatia may not be everyone's cup of tea. To retire in Croatia will entirely depend on the specifics of how you picture your life to look like. At the very least, knowing the basics that a particular location can offer will help you decide whether it checks out with your needs as well as your wants.
Pained by financial indecision? Want to invest with Adam?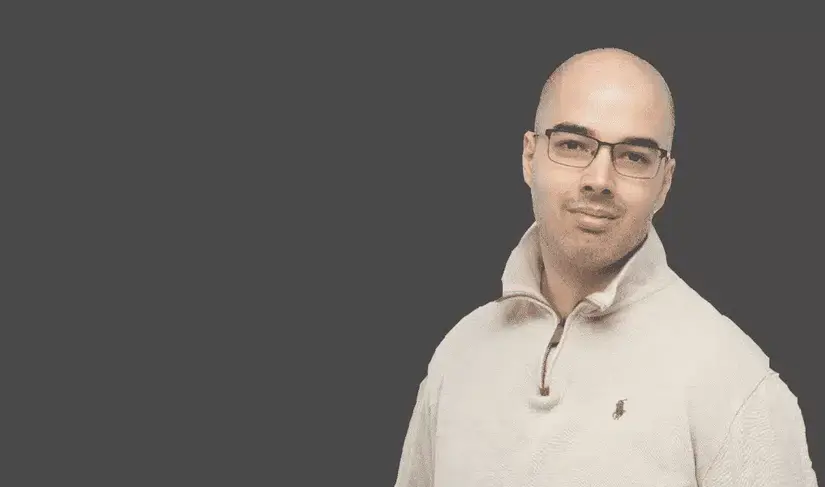 Adam is an internationally recognised author on financial matters, with over 631.2 million answer views on Quora.com, a widely sold book on Amazon, and a contributor on Forbes.