St. Vincent and the Grenadines is a beautiful country with an incredibly low cost of living and plenty of natural beauty to enjoy.
St. Vincent and the Grenadines, is a stunning island nation in the Caribbean, consisting of a total of 32 islands, but only eight are inhabited. Incredible natural beauty and a tranquil, easygoing vibe have made this country famous especially among expats, sailors, and retirees.
Most of the people live on St. Vincent, the largest island. Beautiful black sand beaches and rugged mountains can be found there. Union and Mustique in particular are popular among the wealthy yachting set among the smaller islands.
There is no shortage of places to swim, snorkel, and dive in St. Vincent and the Grenadines. St. Vincent and the Grenadines is a country of stunning tropical beauty, with lush green mountains, sandy beaches, and crystal-clear waters.
In this article, we will discuss why many expats choose to retire in St. Vincent and the Grenadines, all the benefits of doing so, and what to consider.
If you are looking to invest as an expat or high-net-worth individual, which is what I specialize in, you can email me (advice@adamfayed.com) or WhatsApp (+44-7393-450-837).
Why retire in St. Vincent and the Grenadines?
Situated in the southeast Windward Islands of the Lesser Antilles, in the West Indies, near the point where the Caribbean Sea and the Atlantic Ocean meet, St. Vincent and the Grenadines is a popular tourist destination.
Saint Lucia is to the north, Barbados is to the east, and Grenada is to the south of Saint Vincent. With a population of just over 100,000 people, St. Vincent and the Grenadines also is very accessible to expats as the people primarily speak English as their official language, with some smattering of Creole.
In addition to its current memberships in the Organization of Eastern Caribbean States (OECS), Caribbean Community, the Commonwealth of Nations, the Bolivarian Alliance for the Americas, and the Community of Latin American and Caribbean States, the island state also has close ties with countries like Canada, the United States, and the United Kingdom.
Notably, the popular film series The Pirates of the Caribbean was filmed here.
Aside from St. Vincent itself, eight of the 32 islands are inhabited, namely Bequia, Mustique, Union Island, Canouan, Petit Saint Vincent, Palm Island, Mayreau, and Young Island are populated. Tobago Cays, Baliceaux, Battowia, Quatre, Petite Mustique, Savan, and Petit Nevis are uninhabited.
There is a wide variety of things to do in St. Vincent and the Grenadines. Divers and snorkelers can also enjoy kayaking, windsurfing, and kitesurfing, among other water sports. In addition, the abundance of uninhabited islands makes this a boater's dream.
Inland, retirees can participate in a wider variety of activities, from tennis and bicycling to hiking and birdwatching in extraordinary natural areas.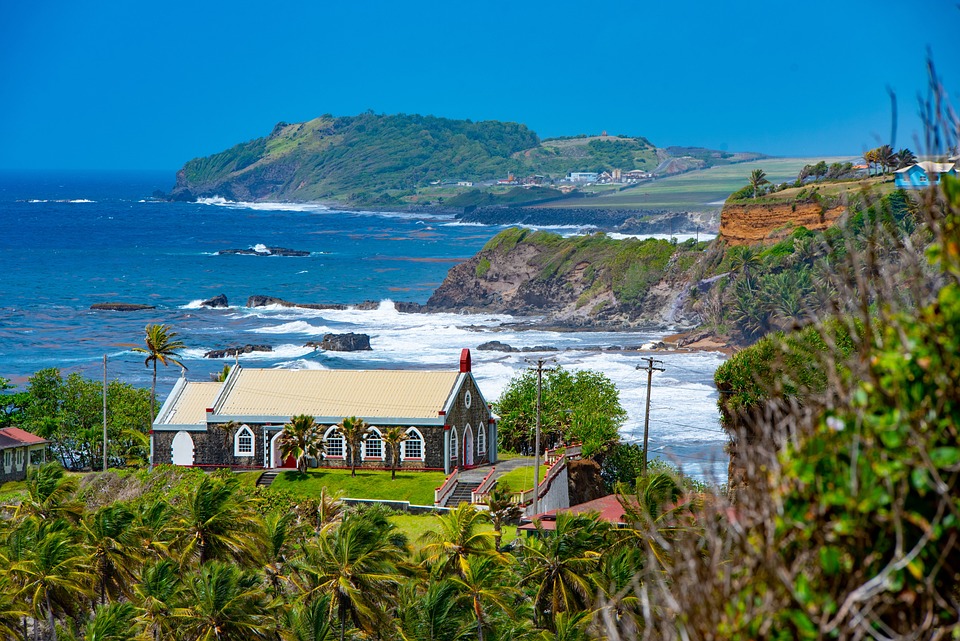 What is the climate and environment like?
In July, the average high temperature on the island of St. Vincent is 86 degrees Fahrenheit (30 C). In January, temperatures typically reach 85 degrees (29 C). It is warmer and drier in the Grenadines.
The islands have a tropical marine climate, so they stay warm and humid all year long. St. Vincent receives over 2000 millimeters of rain per year at low elevations and over 4000 millimeters at the highest elevations, while the Grenadines, which are semi-humid to semi-arid, receive significantly less rain.
The northern, mountainous part of the island receives the lion's share of the island's annual precipitation, while the southern region remains relatively dry. Highs and lows are in the high 60s and high 80s, respectively.
St. Vincent's rainy season is from July to November, and while the mountains may be cloudy during this time, the coast is typically sunny.
Take note that St. Vincent and the Grenadines are vulnerable to hurricanes and other powerful tropical storms because they are located in the hurricane belt. St. Vincent is home to an active volcano, which has the potential to alter the local ecosystem and population.
St. Vincent and the Grenadines is a tropical paradise, with no polar winds or cold fronts. Only trade winds blowing from the northeast to the southwest. These gentle winds create an ideal climate for growing tropical fruits, vegetables, and flowers year-round.
The islands have a unique combination of rainforest and coastal vegetation that makes them especially beautiful during the rainy season when they are covered by dense greenery.
This lush green foliage is what gives St. Vincent and the Grenadines its natural beauty, but it is also important to note that this region has one of the highest levels of biodiversity in all of the Caribbean.
Twenty-four wildlife sanctuaries, six marine conservation areas, three forest reserves, one marine park, and one marine reserve protect 47.2% of the country's marine habitat, 42.0% of the land, and 38.4% of the country's freshwater.
This means you will find an incredible array of life here, which makes it a great place for nature lovers who want to explore new environments while on vacation.
In fact, St. Vincent and the Grenadines is home to a diverse array of flora and fauna, including more than 1,150 species of flowering plants, 163 species of ferns, 4 species of amphibians, 16 species of reptiles, 111 species of birds, and 15 species of mammals.
What is the cost of living?
St. Vincent and the Grenadines have a cost of living that is widely considered to be low to moderate. Depending on the property and location, housing costs can rival or even exceed those in the United States.
Since most food is imported and prices for most other goods are higher than in the United States, eating out can be more expensive. St. Vincent and the Grenadines is a great place to become an expat because it is inexpensive and has a lot to offer, even if you're on a tight budget.
When it comes to real estate, contracts are generally protected and the process of buying or investing in property is simple in St. Vincent and the Grenadines.
However, there are a few rules that foreigners who want to buy property must follow. It is recommended that you speak with a local real estate lawyer for the best professional advice when buying property on the islands.
An Alien Land Holding License is required before purchasing real estate in St. Vincent and the Grenadines, and the application process can take up to 14 weeks. The fee for this permit could reach 10% of the home's total value. The application procedure requires the use of an attorney.
You will most likely need to do more than just fill out an application and submit to a background check. A 5% Stamp Duty is also added to the price that the buyer must pay. The average time to close a purchase is four to six weeks.
The cost of island real estate is typically low to moderate. Although St. Vincent and the Grenadines are not as well-known as some of the other Caribbean islands, their natural beauty is no less impressive.
Prices for apartments, condos, and houses range from around $600 per month to several thousand for beach front property.
Taxes on developed land are 5% of the land's annual rental value.
The active volcano and the islands' position in the hurricane belt are both factors to think about before making a real estate investment there. It is not uncommon for buildings to be destroyed by natural disasters.
St. Vincent and the Grenadines also has sufficient shopping options for most needs, though many popular brands and products cannot be found unless you ship them in. Basic necessities are not hard to come by, however.
Since tourism is so important to the economy of these islands, there are many places to shop and eat that welcome both locals and visitors. There are many places to shop for high-end items, including jewelry, watches, and boutiques that cater to wealthy visitors and expats.
There is a wide variety of things to do in the water for those who enjoy being near the ocean. Activities like scuba diving, deep-sea fishing, snorkeling, and so on are all within easy reach.
There are many restaurants, bars, and nightclubs for tourists and permanent residents to enjoy on certain islands, providing above-average forms of entertainment.
St. Vincent and the Grenadines has a tax system that falls into the low to moderate range. If your annual worldwide income is equivalent to EC$12,000 or more, you must file an individual income tax return, and there is a 10% to 40% spread in the tax rates.
There is no capital gains tax, however. If you are planning to work during your retirement, employees are also required to pay into the island's national insurance plan (social security), with the typical contribution rate being 5% of annual salary (3% of which is paid by the employer).
Additional taxes include those on property and royalties. While the government may offer financial incentives to some foreign businesses that relocate to the island, non-citizens who make the island their permanent home are subject to the same tax rates as locals.
As with purchasing real estate, it is highly recommended you consult a local tax attorney for more comprehensive tax advice.
One downside to retiring in St. Vincent and the Grenadines is that its medical facilities are not as developed as other countries. On many of the more remote islands in this country, access to medical care may be impossible or extremely difficult due to a lack of medical facilities.
Its primary medical facility is the Milton Cato Memorial Hospital in Kingstown, St Vincent. Inexpensive and effective health care is hard to come by.
Most expats in need of emergency medical care must be evacuated to the United States or another island. Patients on St. Vincent and the Grenadines are also expected to pay for their medical care out of pocket.
While many expats have access to private insurance, the majority of them instead opt for travel insurance with a medical component. Keep in mind to include medical evacuation as part of your medical plan if you plan to live in the country.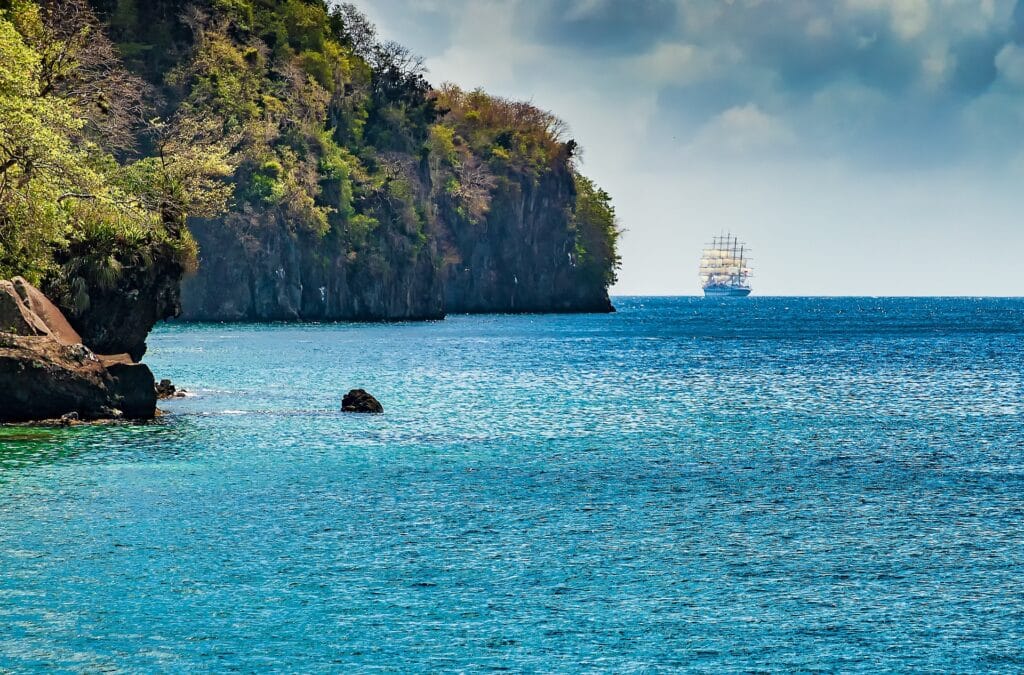 How do you retire in St. Vincent and the Grenadines?
Expats planning to move to St. Vincent and the Grenadines should familiarize themselves thoroughly with the country's visa policies, the different types of visas available, and their own eligibility.
The visa policy used to be that all non-citizens needed one to enter the country, but that's changed recently. Visitors from some countries do not need visas to enter for up to a month, while Britons are allowed to stay for six months.
Passport holders from most countries can enter St Vincent and the Grenadines. Visitors may stay for up to four weeks. Longer tourist stays necessitate obtaining an extension from Immigration and paying a fee.
A residency permit is required to retire in St Vincent and the Grenadines year-round. This requires the submission of basic documents such as a police certificate, proof of financial resources, and a medical certificate.
Both temporary and permanent residency permits require an annual fee. For those who have an Alien's Land-Holding License, this fee is waived.
People from the OECS can stay in the islands indefinitely, but they need to prove that they can support themselves financially.
You must submit the following documents to apply for a visa to St. Vincent and the Grenadines:
A valid passport with a photocopy of the bio page.
A visa application form for Saint Vincent and the Grenadines that has been completed and signed.
An invitation letter from a friend or relative.
A criminal record document issued by your home country's authorities.
A bank statement from both the applicant and your sponsor (if applicable).
Proof of accommodation in St. Vincent and the Grenadines.
A charter contract (if applicable).
Gather all of the required documents for a visa to St. Vincent and the Grenadines and send the requested documents with the filled out visa application form to the Ministry of National Security in Saint Vincent and the Grenadines via postal mail to proceed with your application.
A $200 visa fee must be paid before your St. Vincent and the Grenadines visa application may be processed. The Accountant General in St. Vincent's Treasury Department in Kingstown is where you should go to finalize your fee payment.
The applicant must also complete an additional payment of $96, which must be paid by wire transfer.
A St. Vincent and the Grenadines temporary residence visa can be applied for by anyone planning to stay in the country for more than a year. If you have a temporary residence status and have been in the nation for seven years, you are eligible to apply for a permanent residence permit.
You must submit your application for a residency permit in St. Vincent and the Grenadines to the Prime Minister's Office (Residency Department).
Take note that the amount you must pay to obtain a residence permit varies with the type of permit you seek (temporary or permanent).
Those who are not citizens but would like to settle permanently in the country can submit an application for a permanent residency permit to the Prime Minister's office. If granted, the permission would allow the foreign national to stay in the country indefinitely, barring any cancellation by the relevant government agency.
Being a citizen is the most secure way to settle down here permanently. There are various paths available to you as a foreign national living in the country who want to apply for citizenship.
Those born outside of St. Vincent who have at least one parent who is a citizen are eligible for citizenship via descent.
A foreigner can apply for citizenship by registration if they fall into one of four categories: spouse of a citizen, permanent resident, former citizen of the British commonwealth, or renounced citizen. A non-citizen who is under 21 years old and is the step- or adopted-child of a citizen.
Naturalization is very much like registration in that it grants one citizenship. However there are situations in which a person must abandon their former citizenship.
An individual who has both foreign-born St. Vincentian parents and resident foreign parents can also hold dual citizenship.
Citizenship is only granted to those who have been physically present in the country for at least nine years, have been a permanent resident for at least three years, have excellent moral character, are fluent in English, and intend to remain forever.
What should I know about the islands that comprise St. Vincent and the Grenadines?
The ideal retirement for many people involve sunny beaches and beautiful locales, and St. Vincent and the Grenadines provides exactly that with a stunning location with a spectacular view and wonderful beaches.
Below are some more compelling arguments in favor of a trip to St. Vincent and the Grenadines.
St. Vincent
St. Vincent is a fantastic place to go hiking, scuba diving, or just enjoying nature.
Activities at this world-class island destination range from relaxing on a bus tour to testing oneself by climbing to the peak of La Soufriere volcano. Take in a cricket match, observe some birds in a tropical garden. The options are practically limitless.
As the biggest island home to around half of the country's population, St. Vincent is the hub of most of the island's luxury attractions, such as upscale restaurants and hotels.
Argyle International Airport, which is located 5.17 miles from Kingstown, is the newest International Airport in the Eastern Caribbean and the largest gateway to St. Vincent & the Grenadines.
The airport's contemporary facilities include a 9000 ft. long runway and a spacious apron space that can accommodate everything from twin otters to huge commercial jets like the Boeing 747. The airport is the second in the Caribbean to use solar electricity, after Antigua's V. C. Bird International Airport.
With direct flights to major airports like Miami International Airport (via American Airlines), John F. Kennedy International Airport (via Caribbean Airlines), Toronto Pearson International Airport (via Air Canada), and London Heathrow Airport (via Virgin Atlantic), AIA is very accessible.
It is also possible to pass through Barbados, Grenada, Trinidad, St. Lucia, and Martinique en route to other foreign destinations. From Atlanta International Airport (DIA), you can fly directly to J. F. Mitchell Airport on Bequia, Jetport on Canouan, Mustique Airport on Mustique, and Union Island Airport on Union.
Bequia
Bequia is found only nine miles south of St. Vincent. It covers an area of about 7 square miles and features a varied landscape of hills, coastal woodland, fertile plains, coconut groves, steep cliffs, sheltered coves and bays, and white sand beaches.
Port Elizabeth, the island's primary city, sits on Admiralty Bay, a large natural anchorage protected from prevailing winds on the island's leeward side.
Bequia has a population of around 4,500 people, and English is the de facto language of communication.
The office of the Bequia Tourism Association can be found in a prime spot right next to the main ferry dock. Its helpful staff can set up tours, taxi rides, and hotel stays, and it sells maps, brochures, and souvenirs.
Bequia is a laid-back Caribbean island with a global vibe, perfect for those who love the sun, sailors, and newlyweds. White sand beaches, protected coves, turquoise waters, and a variety of beautiful hotels, villas, apartments, and bars await visitors here, as well as the annual Easter Regatta.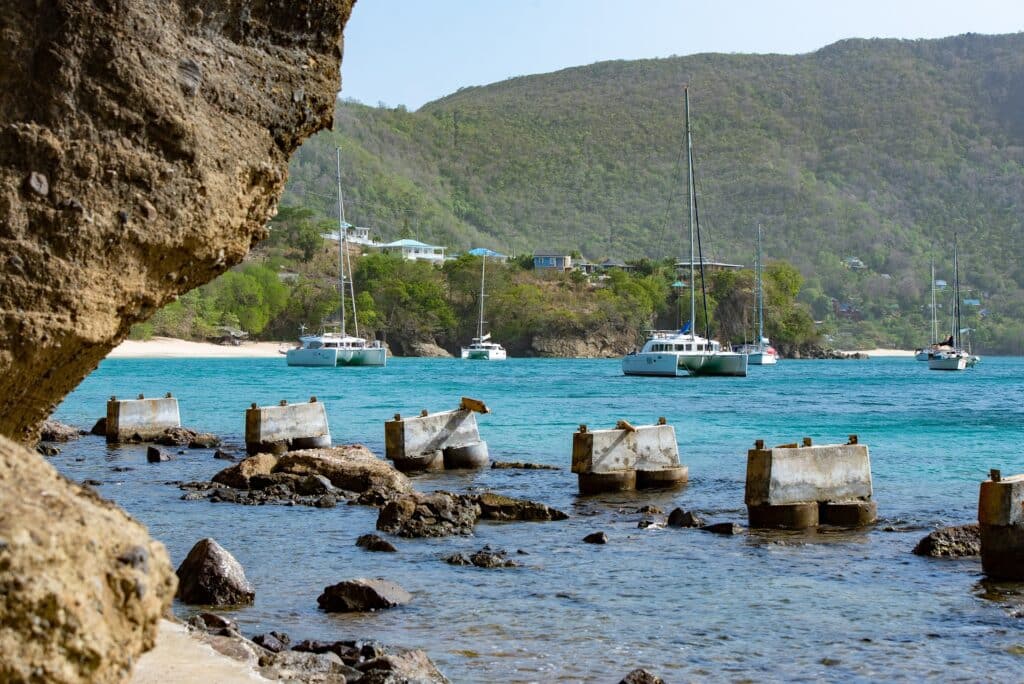 Canouan
Canouan is located about 25 miles south of St. Vincent, between Mayreau and the Tobago Cays to the north and Bequia and Mustique to the south.
The entire northern half, totaling some 1200 acres, is privately owned; it is approximately 3.5 miles in length and 1.1 miles in width at its widest points. The majority of the island's population resides in and around Charlestown, where the primary port is also situated.
The airport on Canouan is located in the southwest and can accommodate light passenger jets.
White sand beaches can be found on both the leeward and windward sides of the island. Nearby Charlestown Bay (also called Grand Bay) is a popular destination for both locals and tourists alike.
Carenage Bay, home to the Mandarin Oriental Canouan, is widely regarded as the best beach on the island. Grand Cois, the windward coastline's extensive and aesthetically pleasing barrier reef, stretches from Point De Jour in the north to Barbruce Bay in the south.
Mount Royal, the tallest peak on the island, is 877 feet above sea level. The interior, and especially the northern regions, are covered in dry forest.
The Mandarin Oriental Canouan is the most popular tourist destination on the island. Mandarin Oriental Canouan, located in the northern part of the island, is home to a wide range of exciting amenities and experiences for visitors.
A championship 18-hole course designed by Jim Fazio can be found to the north of the main resort. Popularly known as one of the best courses in the world, it is every golfer's ultimate fantasy come true.
Trump Club Privee, a European-style casino, gourmet restaurant, and elegant ballroom can all be found in the Villa Monte Carlo, perched on the hillside above the resort. The Mandarin Oriental Canouan also provides water sports, scuba diving, tennis, spa services, and swimming pools for its guests.
Canouan's few private taxi drivers typically wait by the airport or the Charlestown wharf for arriving planes and ferries. Canouan also has a bus system with regular routes. They are of the minibus variety, with the driver's logo prominently displayed up front and a license plate beginning with the letter 'H'.
The southern half of Canouan, which is owned by the state, is compact and easy to explore on foot. The island is small enough that you can walk its main roads in a matter of hours.
Mustique
Mustique is between Bequia and Canouan, 17 miles south of St. Vincent. The island is only three miles long and one and a half miles wide, but its 1,400 acres include forested hills, rocky shorelines, and sandy coves.
The Mustique Company oversees the day-to-day operations of the island and handles the shareholders' financial matters. Mustique has become famous as a luxurious Caribbean retreat for the affluent. The Travel Channel named Mustique the "Best Exotic Beach" in 2013.
Britannia Bay, along the leeward coast, is a natural anchorage and home to the island's wharf, jetty, and a smattering of boutique gift shops, a tiny fish market, fresh fruit stands, and an upscale grocery store.
Basil's Bar, a popular hangout for visitors, and Lovell Village, home to most of the island's 500 permanent residents, can be found at the bay's northern end.
In the last week of January annually, Basil's Bar hosts the Mustique Blues Festival. The festival was founded by English blues singer Dana Gillespie and bar owner Basil Charles, and it regularly features artists from all over the world, including some of the island's most well-known musicians.
Mustique's tiny airport and the well-kept grounds of the Cotton House, a 5-star resort, can be found to the north of Lovell Village.
The island's paved roads connect the luxurious mansions that its residents call home to the island's pristine beaches and bays. Mustique is an enticing island because of its emphasis on privacy and exclusivity, as well as its ability to combine natural beauty with a sense of Hollywood stardom.
The island's position among the global jet set, combined with the island's inherent blend of seclusion and natural beauty. Macaroni Bay, Pasture Bay, L'Ansecoy Bay, Endeavour Bay, and Gallicaux Bay are just a few of the world-class beaches in the area.
Mustique's two taxi companies both provide island tours that last exactly an hour. Mules (small utility vehicles) can get you where you need to go if you're staying at one of Mustique's hotels.
There are no other transportation options besides walking, as there are neither public buses nor car rental agencies in this area. Mustique's taxi drivers will either meet you where you are or wait for you near Basil's Bar on Britannia Bay if you call ahead.
Mayreau
If you want to visit, you will have to sail to Mayreau because there is no airport. With its postcard-perfect bays and beaches, welcoming village, and historic church, Mayreau hosts the unspoiled part of the Caribbean.
Mayreau is found in the southern Grenadines, between Union Island and the Tobago Cays to the west and to the north, respectively.
It is home to just over 308 people who rely on fishing and tourism for a living and takes up an area of about 1 and a half square miles. The Tobago Cays Marine Park encompasses the eastern side of Mayreau.
The island's only settlement, Old Wall, can be found in its hilly interior. It is small and welcoming, and it has a beautiful old Catholic church built entirely of stone.
There are three large bays with white sand beaches on the leeward coast. St. Vincent and Union Island ferries depart from Saline Bay, which is located in the south and features a jetty.
Yachts often anchor in Saltwhistle Bay, located in the northern part of the island. There is a beautiful white sand beach and calm waters ideal for swimming in this naturally protected bay.
Several reefs offshore provide protection for two long stretches of white sand beach on the island's windward coast. The most northern beach is called Windward Careenage.
Tamarind Hill, Mayreau's highest point at 280 feet, is located between Upper Bay and Windward Bay. Between Saline Bay and Windward Bay in the southern part of our island is a sizable salt pond that was once used for commercial salt production.
One of the best places to snorkel and dive is Mayreau Gardens, located just off the island's eastern coast. Located halfway between Mayreau and the nearby Tobago Cays, this coral reef formation is a popular spot for snorkelers and scuba divers.
Mayreau is a small island, and you can take a water taxi for a ride around the island or to the nearby Tobago Cays.
The only way to get from Saltwhistle Bay to Saline Bay is along this single, main road. You can walk its length in about an hour, though you should be prepared for a slight ascent to the town.
There are a couple of trails that branch off the main road and lead into the dry coastal forest of cacti, acacia, and sage that characterizes Mayreau, where you might be fortunate enough to come across a tortoise or an iguana.
Petit St. Vincent
Petit St. Vincent is a private island resort that has been meticulously planned and managed by experts. Petit St. Vincent Resort, or PSV as the locals call it, is a tropical retreat with pristine white sand beaches, clear turquoise waters, and unrivaled luxury and elegance.
In 2013, PSV was chosen as one of the best Caribbean luxury resorts by the editors of Islands magazine. Petit St. Vincent was also included on the "It List" of the year's best new hotels published by Travel + Leisure.
Conde Nast Traveler named Petit St. Vincent one of the "World's Best Private-Island Resorts" in 2011. In addition, the magazine "Destination Weddings & Honeymoons" ranked Petit St. Vincent as the best beach in the Caribbean for weddings.
Petit St. Vincent is the smallest of the islands that make up the St. Vincent and the Grenadines archipelago. It can be found between Union Island and Petit Martinique. The entire 115-acre island is taken up by the private PSV Resort.
PSV has become a popular high-end destination for those in search of a secluded and private Caribbean island getaway due to its isolation and privacy. PSV attracts a diverse range of international visitors. A sense of isolation is common due to the location's emphasis on seclusion and peace.
A beach track winds its way around the island's summit, connecting with a more modest trail that climbs to Marni Hill. The hike is a moderately easy 20-30 minute journey that gets progressively more challenging as you near the summit. Once you reach the top, you can take in breathtaking vistas of PSV and the neighboring Southern Grenadines.
PSV is almost entirely surrounded by stunning white sand beaches, but its narrow interior is home to three gently sloping hills, the tallest of which is Marni Hill at 275 feet.
Caribbean Beach and West End Beach, located on the island's leeward and northern coasts, wrap around to Conch Bay and Little Bluff, creating a continuous stretch of fine white sand.
Most of the resort's private cottages can be found along Atlantic Beach, which stretches the length of the windward coast. A shallow reef forms a breakwater at Atlantic Beach's entrance, making it safe for swimmers and snorkelers while also giving resort guests some peace and quiet.
At the southernmost end of Caribbean Beach on the leeward coast, you'll find a jetty and anchorage.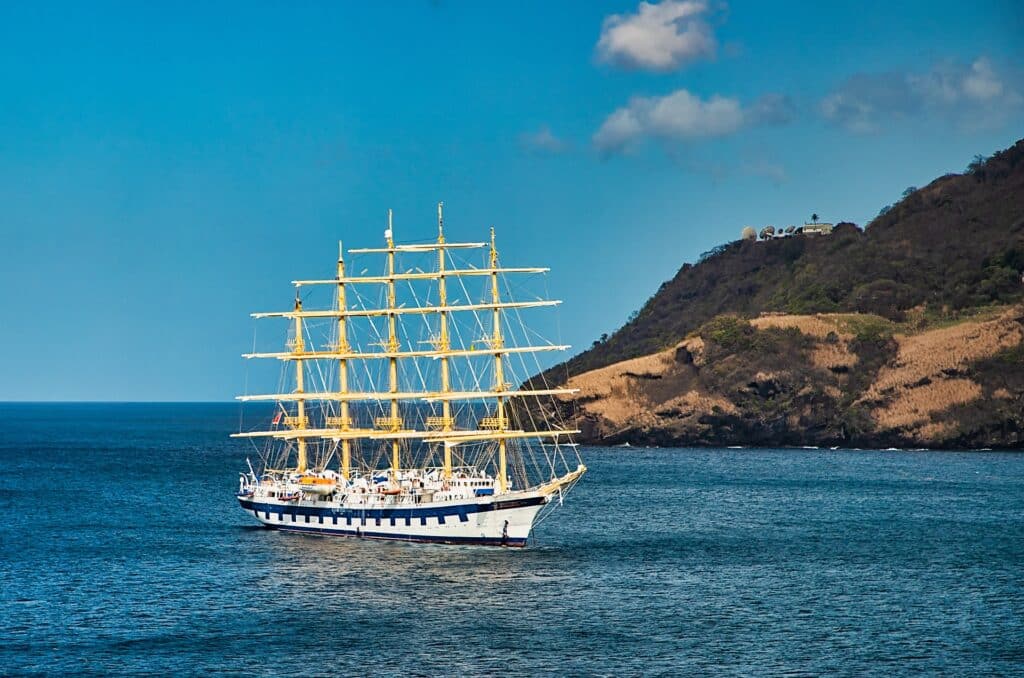 Palm Island
Palm Island is a hidden paradise for those in search of a secluded Caribbean vacation, where peace, privacy, and luxury are prioritized.
According to Caribbean Journal, Palm Island Resort is one of the best all-inclusive hotels in the Caribbean for 2013. Condé Nast Traveler readers voted Palm Island the fourth-best Caribbean resort in 2013.
Palm Island has been named to Condé Nast Traveler's "GOLD LIST" for 2013. Palm Island was also named one of the "Top 100/Best Hotels in the World" by readers of Condé Nast Traveler in 2012.
According to CNN, Palm Island is one of the "World's Best Wedding Venues."
A private resort occupies all 135 of Palm Island, which is located just to the southeast of Union Island. The resort's idyllic beaches and clear waters are perfect for unwinding, but active guests can take advantage of hiking and biking trails, tennis courts, a miniature golf course, and other land and water sports as well.
The island is relatively flat, with a few low hills and rocky coastal bluffs (the highest of which rises to about 150 feet), and it is almost entirely surrounded by white sand beaches.
As its moniker suggests, the interior is filled with coconut palms and features a miniature golf course and lagoon. There are cottages and suites lining the resort's northern and eastern coastlines, where guests can relax in peace and quiet on the resort's pristine beaches.
The west side of the island is home to the resort's two jetties, as well as its reception, boutique, and office buildings. The beach bar and the landing spot for day trip boats are located at the beach's southern end.
Tobago Cays
The Tobago Cays and the Tobago Cays Marine Park serve as a haven for yachters, a scuba diver's paradise, a beach bum's heaven, and a filming location for Pirates of the Caribbean.
Luxury Travel Magazine named Tobago Cays one of the "World's Chicest Yachting Hotspots for 2013."
In 1998, a marine park was created to protect the Tobago Cays. Located in the Southern Grenadines to the east of Mayreau, these five islands are uninhabited and have a tropical climate.
Horseshoe Reef is a large coral reef system in Tobago Cays Marine Park that serves as a barrier for the islands of Petit Rameau, Petit Bateau, Baradal, and Jamesby.
Outside of the main reef system is the fifth cay, Petit Tabac; further on are Egg Reef and World's End Reef.
Visitor fees for Tobago Cays Marine Park can be paid at the park's Mayreau or Union offices, or to park rangers on the spot. The cost of a tour will change based on the specifics of your itinerary. The cost is typically bundled into the price of boat tours and scuba diving trips.
The middle of the main lagoon and the northwestern edge of Petit Tabac are both designated yacht anchorages.
Green turtles can be seen in the wild in the area to the south and west of Baradal, which has been designated a turtle watching reserve. A group of interconnected buoys denotes the reserve's boundaries.
There is white sand on the beaches, rock, and dry scrub on the cays themselves. Most coastlines feature coconut palms. A deserted tropical paradise, Petit Tabac is characterized by its pure white sand and swaying coconut palms.
Union Island
The southern Grenadines are home to Union Island. About 2,500 people call Clifton and Ashton their home, and the town itself spans about three miles in length and one mile in width.
Union has an airport on the east coast, close to Clifton, and the jetty for the inter-island ferry service is located along the waterfront in Clifton. Clifton Harbour is a large bay that offers yachts a safe and convenient place to anchor. In this location, you can clear customs.
The island is bisected by a chain of volcanic peaks, ridges, cliffs, and dry forest. Mount Taboi, at an elevation of 999 feet, is the highest peak in the Grenadines. White sand beaches, bays, and safe anchorages can be found along both the leeward and windward coasts.
Ashton Harbour, located on the south coast, is a shallow-water lagoon shielded by Frigate Island and an offshore reef system. Frigate Island is an isthmus, a narrow strip of land joined to the main island by sand and mangroves.
Frigate Island's western edge provides an alternative anchorage for visiting yachts, despite the shallow nature of much of Ashton Harbour.
Almost all of Union's western coast is occupied by Chatham Bay. Richmond Bay and Belmont Bay, both located on the north coast, feature pristine white sand beaches.
There are two main settlements on Union, but the ferry wharf, airport, and popular yacht anchorage of Clifton Harbour all contribute to Clifton's higher volume of visitors.
Clifton is colorful and lively because of the many tourists and yachters who use Union Island as a home base to explore the Southern Grenadines. Here is also where you will find Immigration and Customs.
There is a wide variety of bars, coffee shops, boutiques, restaurants, supermarkets, yacht provisioners, and internet cafes along the main street. Fresh produce can be found at the outdoor market that is located directly across from Hugh Mulzac Square and the waterfront.
Clifton Harbour is an interesting and lively bay full of yachts, fishing boats, the ferry, and water taxis. Along the waterfront, you'll find a wide variety of eating and drinking establishments.
Fort Hill provides a panoramic view of Union's airport. This 400-foot-tall peak, which was once the site of a canon battery in the 17th century, offers excellent views of Clifton Harbour.
The Union Island Tourism Association has an office right across from the market, which is accessible from the main ferry wharf. Tobago Cays Marine Park has an office right next to the dock where you can buy souvenirs, learn more about the park, and pay your entrance fee.
Union Island can be quickly and easily explored via private taxi. Near the Clifton market is where you can typically find a taxi. Island tour prices are flexible and should be discussed in advance.
Union is serviced by a limited number of public buses that follow set routes. They are of the minibus variety, with the driver's logo prominently displayed up front and a license plate beginning with the letter 'H'. Minibus drivers typically provide sightseeing tours.
Union is a relatively compact island, making foot travel a convenient means of getting around. The Clifton Tourism Office, located on the town's main drag, sells simple street maps.
Young Island
Just off the southern coast of St. Vincent is the tiny island of Young. The private resort and its national wildlife preserve-designated tropical gardens occupy the entirety of the 35-acre plot.
The resort's network of hiking trails is a great place to see iguanas and other wildlife, such as the endangered agouti.
Just to the south of Young Island are the crumbling remains of the British military outpost, Fort Duvernette, which was built there in the 1790s.
St. Vincent and the Grenadines is a small country, which means it's easy to get around and explore. There are many things to do on and off the island — from scuba diving to snorkeling, hiking, and golfing.
If you're looking for a place to retire, St. Vincent and the Grenadines might be right up your alley. This small island nation has plenty of natural beauty and exciting activities to spend doing during your golden years, as well as a friendly population that welcomes visitors with open arms.
If you are planning a retirement abroad, it is recommended to consult with a trusted financial advisor to smooth out all the issues you might have with your trip.
Pained by financial indecision? Want to invest with Adam?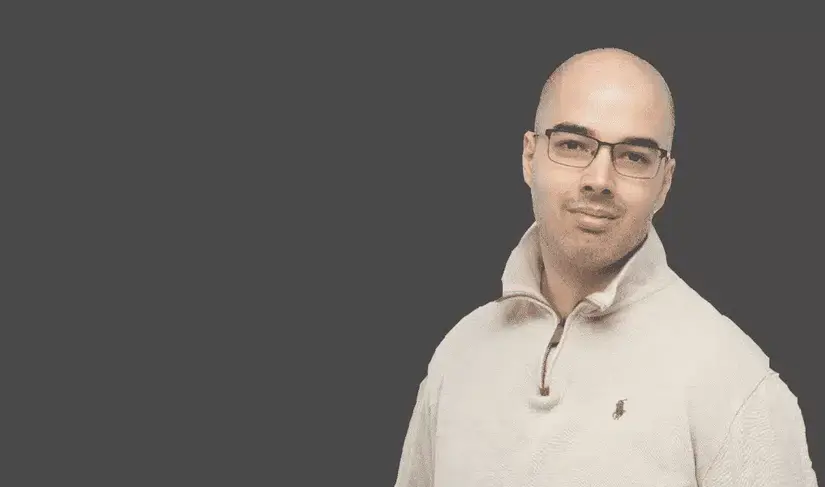 Adam is an internationally recognised author on financial matters, with over 622.7 million answer views on Quora.com, a widely sold book on Amazon, and a contributor on Forbes.