I often write on Quora.com, where I am the most viewed writer on financial matters, with over 460.2 million views in recent years.
In the answers below I focused on the following topics and issues:
What are the pull factors of Hong Kong?
What country is poorer than most people think?
How will the USD to RMB exchange rate go in the future?
If you want me to answer any questions on Quora or YouTube, or you are looking to invest, don't hesitate to contact me, email (advice@adamfayed.com) or use the WhatsApp function below.
Some of the links and videos referred to might only be available on the original answers.
Source for all answers – Adam Fayed's Quora page.
How will the USD to RMB exchange rate go in the future?
I remember in the 2007–2015 period, the appreciation and strength of the RMB versus the USD was considered a given.
Many people assumed that China was deliberately weakening the RMB to help manufacturing, which they were for some time, and that would continue.
When the RMB hit 6:1 against the USD in 2014, hardly anybody saw a 7:1 exchange rate. The assumption was more RMB strength was on the way.
The reason I point this out is that nobody can predict the future with any degree of certainty. The exchange rate could go either way.
That is especially the case because China still doesn't allow a completely free-floating currency. The authorities don't want the RMB to appreciate or depreciate too quickly.
Look at the recent actions.
My guess is that the overall trend for the RMB will be lower versus the USD in the years ahead, because of significant challenges for China, which will increase the amount of foreign currency leaving the country.
I have already seen a big increase in both expats and Chinese people trying to send money out of China, as per this article below.
That isn't to mention the demographic challenges, China not increasing interest rates as fast as the US, plus the property market issues.
As I said though, nobody can know for sure, and I don't expect any weakness in the RMB to be one-way.
There could be months or even years of RMB strength to come if some scenarios come to pass.
What country is poorer than most people think?
This is what the UK looks like in many areas:
Poor, inner-city, parts of the US can look like this:
Living in China for over 4.5 years, I always saw people like this in bus stations in third-tier cities:
The point is, almost every single developed and mid-income country is poorer than some people assume, if you look below the surface.
The difference is where you look. In the UK, US and several other developed countries, there is more poverty in some big cities than smaller places.
There are loads of UK small towns which have less poverty than London, despite the huge wealth which can be seen in parts of the capital.
In comparison, in Thailand, Cambodia, China and most places in the Asia-Pacific, I saw much less poverty in the big cities, and much more in rural and smaller cities.
People go to the cities for job opportunities. Even very wealthy people sometimes prefer living in apartments in the centre than living in the country.
In the outskirts of Shanghai or Bangkok I saw more poverty than in the centre, which is unlike much of the developed world, where plenty of people want to go to the country or live in Suburban areas once they have made money.
Yet many tourists come to the conclusion that there is more poverty in say America compared to places like Malaysia or China, because they are only comparing what they think is apples with apples – the big cities in both cases – which is misleading.
As an aside, people often overestimate fast growing economies or large populations. There are so many wealthy Indian and Chinese people in the world, mainly due to the billion plus population.
Yet plenty of provinces in those two countries have lower GDP per capita's than some countries in Africa, despite the fact that most people wrongly assume that all of Africa is poor.
That isn't to mention that Paraguay, Guyana, Romania and Lithuania, to name just a few, have higher GDP per capita's than both India and China.
As per these stats, over 43% of China's population live on less than $10 a day, and 14% on $5 or less, with the figures for India higher still.
Conversely, people tend to underestimate countries which aren't yet fully developed, but have small populations.
Places like Slovenia, Slovakia and some other countries in Eastern and Central Europe are examples of this.
Not that much poverty, and they have done better than many people assume after the end of communism.
What are the pull factors of Hong Kong?
Hong Kong is dead.
The pull factors for Hong Kong were:
A great hub in Asia, like Singapore. It was always the biggest banking hub in the region. On some, albeit limited, measures, Hong Kong has now been overtaken by Shanghai:
Low taxes and high earning power
A multi-national environment which was difficult to find in other places in Asia, apart from Singapore. In say the 90s and early-mid 2000s, the likes of Bali and Bangkok had fewer foreigners
Allowed businesspeople to live and incorporate a business in Hong Kong, without needing to live in Mainland China with the associated internet restrictions and lack of freedoms
Better English than the mainland, but still gives you the ability to learn Cantonese and Chinese.
Things have changed. There is a millionaire migration from Hong Kong:
As per the chart above, that 3,000 millionaire migration from Hong Kong is bigger than the Mainland's 10,000, or Russia's 15,000.
It isn't just millionaires too. Those who can get out (expats and Hong Kong locals with high skills) are leaving in huge numbers.
I have run out of the number of clients, associates and friends who have left in the last few months and years.
The main reasons are:
Strict Covid-19 rules. It went on for too long. It broke some people
A feeling that the place is becoming more like Mainland China. That means that some of the bad things about China, like freedom of speech and getting money out as per the article below, could eventually hit Hong Kong:
China's economy is also slowing and struggling, which is affecting some business owners.
The ones that have stayed have tended to only have financial reasons for doing so. For example, education is one industry that is still doing well.
I know plenty in that sector who have pledged to "give it one or two more years before getting out".
Don't get me wrong, Hong Kong is still a good place in many ways. It just isn't what it once was.
Now the only pull factors are financial if you have a good local job, and if you have a local family.
Let's put this another way. If you are a location-independent person (some business owners, retirees, succcessful digital nomads, have a remote job etc) you might have picked Hong Kong even as recently as 2017. Certainly in 1995 or 2005.
I know people like that. People who could have moved almost anywheer in the world, but picked Hong Kong.
Now few would. Hong Kong isn't dead as a place with wealth and opportunities, but the old Hong Kong has died.
Pained by financial indecision? Want to invest with Adam?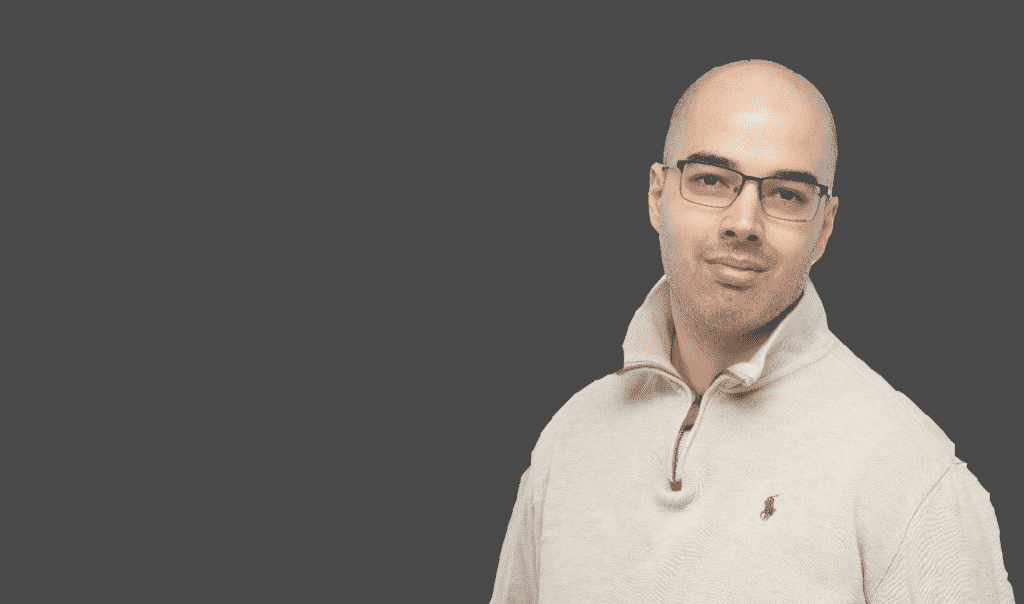 Adam is an internationally recognised author on financial matters, with over 631.2 million answer views on Quora.com, a widely sold book on Amazon, and a contributor on Forbes.