This article will review Interactive Investor and ask if you should invest.
For questions you can email me at advice@adamfayed.com or use the chat function below.
What is Interactive Investor and how may it help with your investments?
Interactive Investor is the UK's second-largest flat-fee investment platform with more than 400,000 customers, racking in more than £36 billion of assets under their management.
In 2018, Interactive Investment received a multitude of awards including "Best Low-Cost Stock Broker 2018" and "Best Stock Broker for International Dealing 2018".
It is said to provide unbiased and honest financial data, as well as tools to assist customers in making investment choices.
What can you invest in using Interactive Investor?
With Interactive Investor you can invest in currencies, shares, ETFs, bonds, retail bonds, unit trusts, investment trusts, OEICs, CFDs, and gilts. You can determine yourself which way to invest or you can use the provided tools to assist you.
Services offered by Interactive Investor and their fees
One can open an Interactive Investor ISA in less than 10 minutes and commence observing one's portfolio on a computer, tablet, or mobile phone. One can either pay £25 per month or a lump sum of £100 as a minimal contribution. An Interactive Investor ISA enables an annual tax-free investment of £20,000 in a diversity of assets including ETFs, funds, investment trusts, and shares.
This account type will set one back a recurring, monthly charge of £9.99 and with one free monthly trade.
Interactive Investor Junior ISA
A person with parental duty can open an Interactive Investor Junior ISA and once open anyone can contribute to it, subject to the annual allowance of £4,368. For one to open the Junior ISA, the minimum contribution is £100 for lump sum, and £25 if one opts for monthly installments. After the age of 18, the proceeds from an Interactive Investor Junior ISA become the capital of the child who can withdraw or convert it to an adult ISA.
Interactive Investor SIPP
All investments in a SIPP will qualify for tax relief up to a maximum of £40,000 per year or 100% of your annual income. Basic rate taxpayers will receive an uplift to any investment of 20%, so an investment of £8,000 will result in a sum of £10,000 being invested in a SIPP.
Higher and Additional rate taxpayers can obtain additional tax relief through their annual tax return. This is a tax-efficient way of building up an income for retirement. This account type is ideal for investors with large SIPP portfolios particularly if they engage in more esoteric investments. In addition to the fees below, this type of account attracts an additional charge of £100 per annum plus VAT.
| | | | |
| --- | --- | --- | --- |
| | Investor | Funds Fam | Super Investor |
| Monthly Fee | 9.99 a month | 13.99 a month | 19.99 a month |
| Free monthly Trades | 1 free trade | 2 free trades | 2 UK/ETF/fund trades |
| UK Shares and ETFs | 7.99 | 7.99 | 3.99 |
| Funds and Investment Trust Trades | 7.99 | 3.99 | 3.99 |
| US Share trades | 7.99 | 7.99 | 4.99 |
| Other international trades | 19.99 | 19.99 | 9.99 |
| Dividend reinvestment | 0.99 | 0.99 | 0.99 |
| Regular investment | 0 | 0 | 0 |
Interactive Investor Trading Account
An Interactive Investor Trading Account is a dealing account offering an extensive array of investments including ETFs, funds, shares, and investment trusts.
One can diminish currency costs by managing one's money in up to 9 currencies around the world's leading exchanges. By handling cash already in a foreign currency, it lessens the need for FX and its charges.
Interactive Investor has received awards for its international dealing.
Other Products and Services
Interactive Investor Pension Trading Account- for investing in assets that are not available within the Interactive Investor SIPP.
Interactive Investor Company Account- for trading in the name of a UK Limited Company which offers the same benefits as a standard Interactive Trading Account.
Interactive Investor Spread Betting and CFDs- only for the most advanced of investors, allows customers to venture on whether an investment price will rise or fall. Trading can be done with global currencies, shares, indices, and commodities.
Expatriate and International Investment Account- accepting customers from outside of the UK, however, one would still need to be resident in either the UK, the Channel Islands or the Isle of Man.
Summary
Interactive Investor accommodates the DIY investors who aspire to run their own investments, possibly invest in more esoteric investments beyond unit trusts, investment trusts, and ETFs and who have a notable portfolio.
This is because Interactive Investor offers a fixed fee charge rather than a different fee based on one's portfolio size. This means that if one has an ISA portfolio or SIPP portfolio worth over 50,000 Interactive Investor would be amongst the most economical investment platforms.
While there are many positives to Interactive Investor, there are also negatives. They acquired quite a few negative customer reviews with criticisms about difficulty trading, difficulty navigating the platform, etc..
For investors with ISA or SIPP portfolios under 50,000, there are additional choices, and more affordable ones at that, especially if one would only plan to invest in unit trust funds.
Robo-Advisor vs Financial Advisor
A robo-advisor is not truly an advisor at all. Rather, it represents a number of online platforms that track investment trends, follow an algorithm devised for a client's portfolio inclinations and recommend opportunities to save or invest.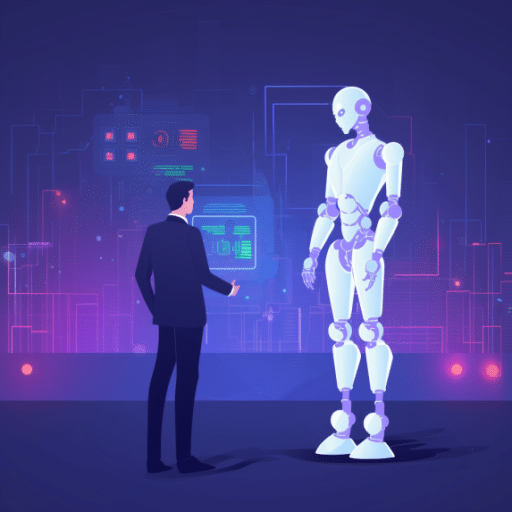 Benefits of a robo-advisor
Robo-advisors have more economical fees than traditional advisors. Many people appreciate the comfort of robo-advisors automation when it comes to managing and expanding their investments. Also, there is no discomfiture of not getting along with your advisor.
Drawbacks of a robo-advisor
Automated advisors can't get to know you. Even the most sophisticated computer algorithm is still an algorithm. It can't sit down with you, it can't explain things to you and it certainly can't take you to lunch and listen about your future.
They can't manage complex portfolios. The rule of thumb is that assets of six figures or more require the human touch.
If one works with a human advisor, it often doesn't cost more to actually talk to one's advisor. Using robo-advisors, one usually has to pay to get some questions answered.
If one doesn't feel inclined and comfortable to hand over the reins of one's portfolio to a robot and prefer a more hands-on approach to guidance, a robo-advisor is not a good fit.
Also, robo-advisors can't auto manage employer retirement plans. This software cannot do much with retirement plans like the 401(k)s, so a human advisor is most likely required.