In this article, we discuss investments for expats in Asia, particularly in major Asian economies.
If you are looking to invest as an expat or high-net-worth individual, which is what I specialize in, you can email me (advice@adamfayed.com) or use WhatsApp (+44-7393-450-837).
Introduction
Why is investing in Asia preferable to doing it elsewhere?
For the past 30 years, Asia's economic development has outperformed all other continents in terms of average growth. Asia is the only region with a population that is as dense and expanding so quickly.
With more than 4.4 billion people, Asia has by far the largest population on Earth. In reality, there are more people living in Asia than anywhere. Less than 8 billion people live on Earth as a whole.
In other words, Asia makes up the majority of the Earth as we know it. By making investments in Asia, you are investing in the vast majority of people.
Because of Asia's growing size and importance, which promotes faster growth, foreign corporations are more interested in the region. Companies in China and Southeast Asia that are focused on manufacturing and consumers have particularly benefited from investment from other regions of the world.
The investment of their larger neighbors benefits smaller Asian economies as well.
By creating a need for businesses and services that otherwise wouldn't exist, Chinese and Indian tourists and investments have benefited their neighbors in frontier markets.
Simply defined, a cycle of wealth creation is taking place across Asia as a brand-new middle class starts to emerge. The region's size and population density are important growth-enhancing factors.
To explore more about investments for expats in Asia, here are investments options for expats in some of the major economies in Asia.
Investments for Expats in China
In recent decades, China's economy has experienced some of the fastest growth worldwide.
In the past 10 years, China's economy has slowed and seen its first GDP decline in decades.
In the next 10 years, it's anticipated that China's GDP would continue to shrink.
Does this suggest that making investments in China is now a poor idea?
The short answer is: nobody knows. Threats and opportunities continue, that much is certain.
On the opportunity front, mainland Chinese stocks have had the worst year since 2006 in terms of major stock markets.
Accordingly, Mainland equities are undervalued in comparison to most other markets:
Since the declines that followed 2006, Chinese stock markets have not recovered.
Stock markets aren't always efficient, but they're also not always foolish.
Investors—including institutional ones like banks and hedge funds—are taking into account the political and economic risks associated with making investments in China.
Due to the Chinese government's stimulus programs, residential and commercial real estate in China experienced significant increases after 2008–2009.
This indicates that rental returns are currently as low as 1%, much like South Korea.
China, unlike South Korea, likewise limits the kinds of real estate that foreigners can buy.
In China, many foreigners have found financial success through commercial ventures.
China is one of the top exporters of minerals and natural resources in the world due to the extraction and export of rare earth metals, antimony, zinc, titanium, tungsten, lead, and mercury.
Some foreign investors have benefited in the past from investments in this sector as well as in consumer items used by the middle classes.
However, the main danger at the moment is political. Countries are increasingly choosing between the US and China as a result of the trade conflict and the issue with the coronavirus. As a result, Chinese companies like Huawei and others are now subject to greater regulations.
It wouldn't be unexpected if China retaliated by placing its own limitations on outside investors.
In comparison to the 1990s and 2000s, when real estate was far cheaper and the business climate was more accessible to international investors, China is currently a considerably riskier investment than it was in those years.
Investments for Expats in Japan
Japan conjures up images of stagnation in our minds. However, there are lucrative options for people to invest in Japan. Even if real estate values may have plateaued, investing in land can still be rewarding.
Japan's land resources are particularly scarce because it is an island nation with a tiny land area.
As a result, there is an increase in demand for property, which drives up the price of land to the point that it might sometimes equal the cost of a home.
Japan's capital prices aren't long-term growing, but rental returns aren't too awful either.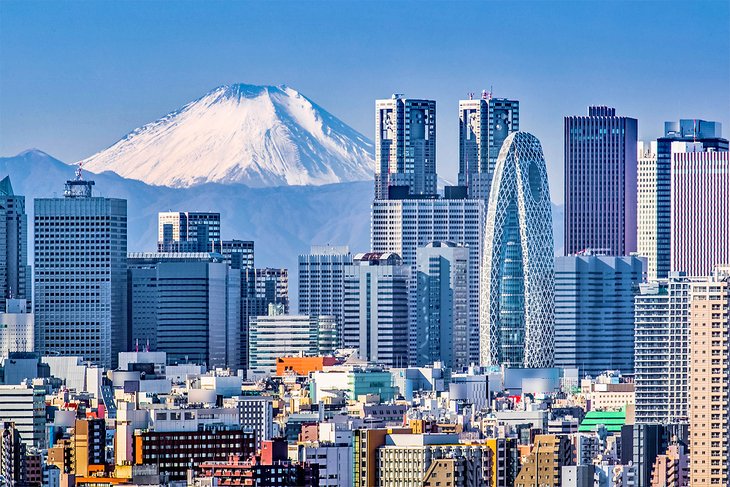 The population is one factor in that. As of right now, Japan has a population density of 330 people per square kilometre, and its land resources are so limited that it is both difficult and expensive to create new homes and neighbourhoods.
The client is responsible for both the actual apartment rent and the so-called "key money" when renting an apartment. The sum of "money for the key" is a one-time, non-refundable gift made to the lessor, equal to the rent for a number of months.
Due to its sophisticated and effective manufacture of a variety of commodities, Japan is regarded as a highly developed nation.
In light of this, some investors are once again interested in the Japanese Nikkei despite the capital markets' poor performance in recent years.
Its recent performance has been quite poor, which is one explanation.
Due to the Japanese Stock Market's gradual recovery, this has started to shift during the past ten or so years:
The Nikkei has begun to rebound after decades of underperformance since 2009
The Nikkei has risen to between 22,000 and 24,000 after falling to a low of 7,000 in 2009.
Many existing and emerging businesses and corporations active in a variety of industrial areas are represented in the securities market in Japan.
It's not a terrible idea to invest a portion of your portfolio in Japanese stock indices, and MSCI World does provide you access to Japan.
Through MSCI World, you may indirectly invest in Japanese stocks.
Investments for Expats in Thailand
In contrast to the 1990s, when Thailand was still a developing market, it is now a mid-income nation like China. I've authored several articles about buying real estate in Thailand and Thailand in general.
Thailand's economy is continuously expanding along with its well-developed tourist industry.
A significant portion of investments come from foreign nations because of the country's solid economic status.
Its real estate market has struggled recently, and the epidemic of the corona virus has hurt tourism.
Therefore, there may be a ton of discounts available in 1-2 years.
Other avenues exist for investing in Thailand. Although investing in Thai stock markets can be a beneficial strategy to boost your cash, there are far greater hazards involved than when investing in US stock markets.
Both heavy industry firms (those engaged in the mining and processing of natural resources) and light industry enterprises have securities available for purchase.
Both industries are well-developed and continuously provide earnings and dividends.
The capital city of Bangkok, which these days resembles any other major capital thanks to its skyscrapers, and smaller villages and beach resorts have quite different real estate markets.
Investments for Expats in South Korea
A highly affordable way to preserve and grow an investor's wealth at the moment is to purchase real estate in Korea.
Despite the high cost of real estate in Korea, until the financial crisis of 2008–2009, the value of Korean property continued to rise. In South Korea, the real estate market has slowed.
However, there is an issue brought on by the high real estate valuations. Rent yields in Seoul can be as low as 1% to 2% annually because renting is far less expensive than owning.
Many different types of residential and commercial real estate are prevalent in the real estate market in the Republic of Korea.
The investment firm you contact will keep an eye on the Korean real estate market and only choose the best deals for you to examine, taking into account your preferences and financial capabilities. Additionally, it is appealing to introduce money into the Republic of Korea.
The cost of land in Korea is expensive since just 30% of the country's total area is made up of plains, while the other 79% is covered by mountains.
Since there is a clear lack of land appropriate for development, some Koreans believe that purchasing a land plot for construction is the most advantageous investment since you may not only save money but also double your wealth by many times.
Your chosen investment company's analysts will provide you full details regarding the state of the Korean real estate market. Additionally, they will create a unique plan for introducing your cash to the Republic of Korea's territory.
Currently, Korea is a powerful nation with a stable political and economic environment.
Korea is a democratic nation, similar to Japan, that grants non-Koreans some rights to real estate, land, and other assets.
Despite this, it can be challenging for non-Koreans to make some kinds of investments, such as buying businesses, properties, or land, without having a thorough understanding of Korean language and culture. As a result, investing in Korea through the stock markets may be more practical.
Although it has outperformed the Japanese Nikkei in recent decades, the Korean Kospi index has seen ups and downs like all markets. Long-term returns on the Kospi have been comparatively strong.
Investments for Expats in Vietnam
Some observers compare Ho Chi Minh City's development to that of Shanghai in their expectation that Vietnam would overtake China as the world's most powerful nation. One of the world's cities that is expanding the quickest is Ho Chi Minh.
Vietnam was also gaining from manufacturing migrating due to the trade spat between China and the US.
However, this progress may be harmed by the current trend of localization following the coronavirus, in which some nations seek to relocate activities domestically for security and environmental concerns.
It would be fascinating to examine how the coronavirus affects foreign investment in Vietnam, whose economy is at the point of successful development and requires more investment.
Along with manufacturing, other sectors of the economy are expanding as well, including tourism, building, the manufacture of commodities through chemical processes, and the exploitation of certain kinds of natural resources.
It would be beneficial if you familiarize yourself with the quirks of Vietnamese law and the subtleties of sealing sales and investment deals if you are interested in investing in Vietnam.
Vietnam is not a democracy, like China, which increases the legal risks for investors.
In Vietnam, there are a wide variety of investment opportunities. Land and real estate, building public buildings, buying stocks from Vietnamese manufacturing companies, and extracting natural resources such phosphates, bauxite, chromite, coal, manganese, and subsea oil and gas are the most sought-after investment opportunities.
Despite the lack of diversity in Vietnam's natural resources, the country is highly sought after by investors.
One of the most profitable ways to increase your wealth is to buy stocks of businesses, corporations, and factories in Vietnam.
The primary sector of the Vietnamese economy is manufacturing and exporting commodities.
Vietnam manufactures and exports a wide range of consumer goods, including seafood, rice, coffee, rubber, apparel, and footwear. Products created in Vietnam are used in almost all nations.
The firms in Vietnam that produce industrial items, it follows, are enormously profitable for the state and their owners.
Additionally, Vietnamese law offers several advantages and rights to international investors, which sparks a lot of interest from investors in this nation.
The acquisition of real estate, land, and building in Vietnam is another well-liked field for investing.
You may pick a great location for a residential or commercial building, and you can buy a great condo, home, hotel, or villa in a resort area.
There will be a number of hotels and homes along the shore that are fantastic locations with stunning views of the South China Sea's bays, which are extremely well-liked by tourists.
In Vietnam, as in most of Asia, real estate is currently exceedingly pricey. The dangers are significant, but it may still be worthwhile.
The Vietnamese Stock Market is more risky than most since it is more recent.
Investments for Expats in Myanmar (Burma)
Foreign investors were just recently allowed into Myanmar. Myanmar, a country in Southeast Asia that shares a border with Thailand, has a similar climate and geography.
The economy and industry of Myanmar have been actively growing recently, notwithstanding the poor level of life in the nation. Additionally, Myanmar's tourist sector is expanding quickly and had been doing well before the worldwide epidemic.
At this stage of its economic growth, Myanmar desperately needs to draw in international capital.
Consequently, it is not unexpected that the nation is more welcoming to outside investment than China.
The laws of Myanmar permit foreigners to freely buy real estate and property there and also offer a number of advantages.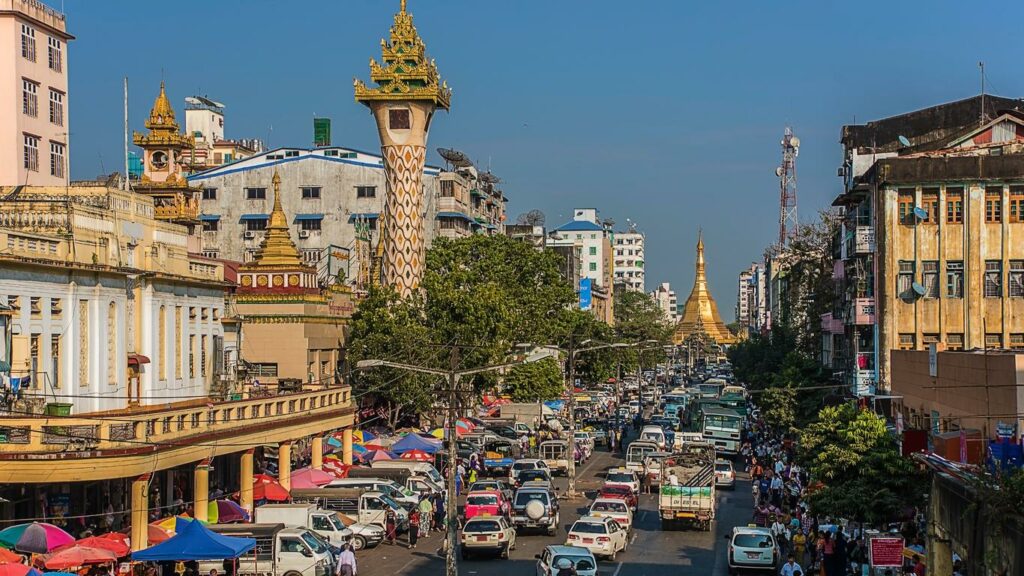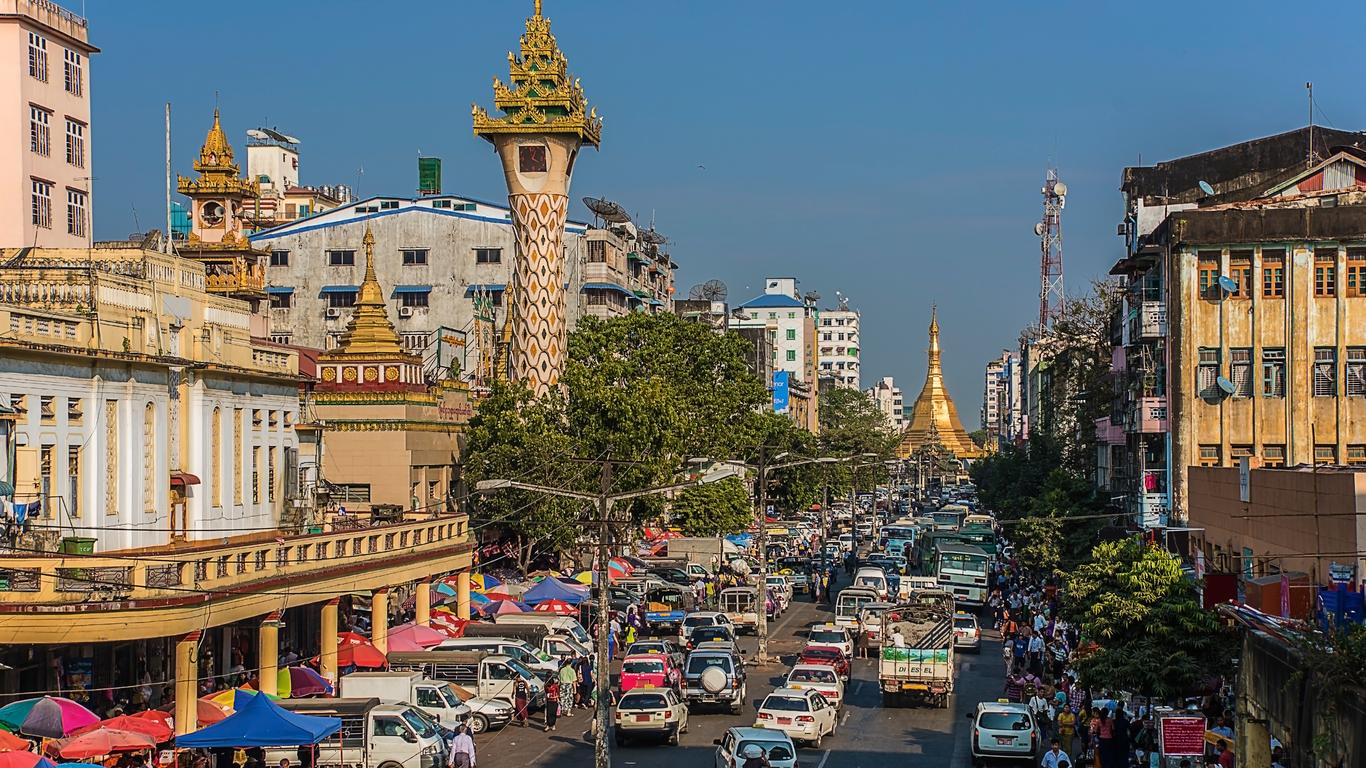 The good news is that investment goals in Myanmar do not require substantial investments, even though investments in the country are long-term in nature.
Although the city of Myanmar has seen a significant increase in the cost of real estate and property, rural areas still offer some great deals.
Therefore, those who have little starting cash and are willing to take risks may find investing in Myanmar to be a good fit. Money invested in business ventures, like as mining, can be beneficial in the nation.
Gold, silver, rubies, sapphires, topaz, and jade are just a few of the precious and semiprecious metals and stones that are regularly mined in Myanmar.
The expansion of mining and processing companies as well as the acquisition of their stock are all components of investing in Myanmar's mining industry.
The forestry industry, the agricultural sector, and the export of natural resources are all actively being developed by the state of Myanmar. There are many woods in Myanmar, many of which include substantial populations of uncommon tree species like teak.
With more than 75% of the world's teak deposits in this nation, Myanmar is the top exporter of teak. The state of Myanmar's economy is mostly composed on the agriculture sector. Over 70% of the workforce in Myanmar is employed in agriculture, which contributes significantly to the country's GDP.
Myanmar provides the global market with timber, semi-precious stones, minerals, seafood, fish, rice, and bean crops. The nation's light industry produces items made of plastic, rubber, textiles for the house, apparel, and shoes.
Just in 2015 was the Yangon Stock Exchange established. The risk of stock investing in Myanmar is much higher than it is in most other nations.
Pained by financial indecision? Want to invest with Adam?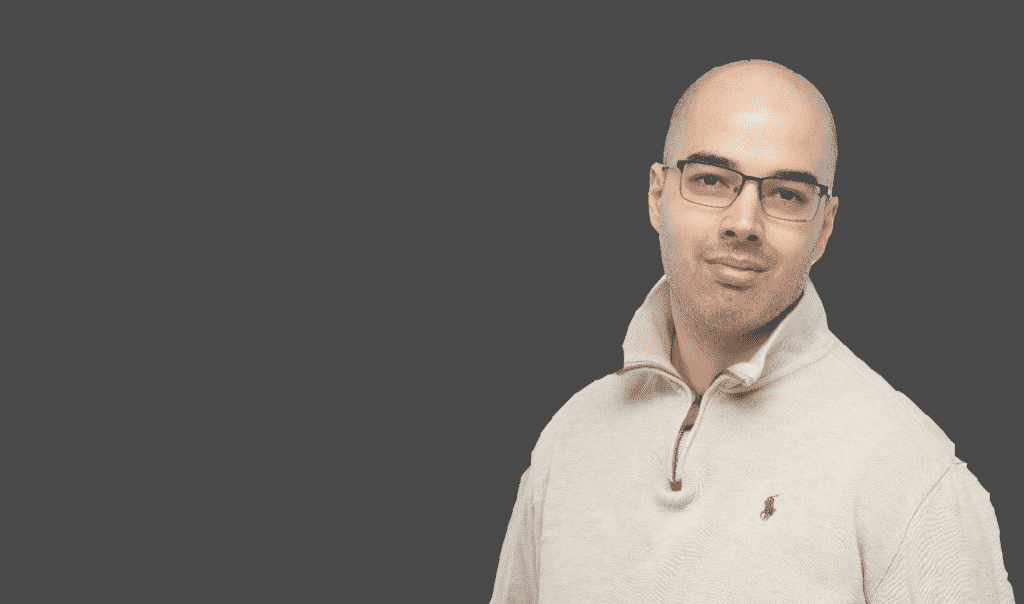 Adam is an internationally recognised author on financial matters, with over 693.5 million answer views on Quora.com, a widely sold book on Amazon, and a contributor on Forbes.