Is real estate crowdfunding safe – that will be the topic of today's article.
Nothing written here should be considered as financial or any other sort of advice, and the facts might have changed since this article was first written
For any questions, or if you are looking to invest as an expat, you can contact me using this form, or via the WhatsApp function below.
It makes sense to have a portable option as an expat, as opposed to a localized one, and that is something we specialize in.
Introduction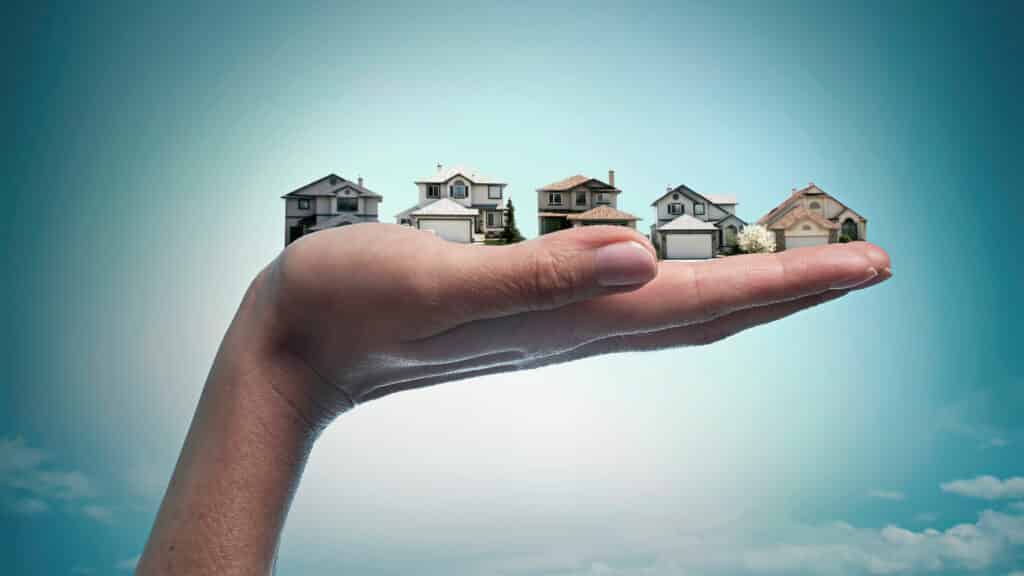 Real estate investments often generate higher returns than investing in a savings account or ISA. Unlike futures trading or similar risky investments, real estate is widely considered a relatively safe long-term investment, as capital growth usually follows an upward trajectory and rents rise accordingly.
However, not everyone has the time and/or experience to successfully manage a buying or renting transaction. There is a lot of bureaucracy associated with a landlord, and tenant management can be time-consuming. Real estate is an illiquid investment. It can take months and a lot of stress to sell a property.
The beauty of real estate crowdfunding is that it is basically a hassle-free process. All you have to do is decide how much you want to invest and choose a site to invest in. A few clicks and it's done or not?
The truth is, real estate crowdfunding can be a great investment, but as with everything, there are pros and cons.
Crowdfunding has been popular all over the world for many years. And as an opportunity to make money, thanks to the support of certain ideas, and as a way to achieve the realization of their goals, for ambitious and promising ones. However, today, so we would like to talk about such a separate area of crowdfunding, which has been widely developed in a few countries.
This is a real estate investment. Of course, with the help of platforms and resources, on which funds are collected, for the implementation of crowdfunding projects. It seems – how can you connect these spheres? Everything is very simple. People who want to invest in real estate have the option not to buy, for example, a three-story mansion right away.
Which, for many, is becoming very important. How else? The bottom line is that thanks to crowdfunding platforms, several people can invest in one property at once. Actually, this happens by analogy with how finances are sought for the implementation of the most amazing creative ideas.
But, the object of investment is not any supernova project, but something more reliable. Specific real estate. So, people who have invested their money in this turn out to be the owners, for example, of an apartment. And each of them owns such a share of this property, which, accordingly, he bought with the help of investments.
That is, if a house purchased in this way, using a crowdfunding platform, is sold, for example, for one million euros, and you invested 200,000 euros in buying it, then you will own, respectively, a fifth of this property.
Accordingly, this gives you the right, and twenty percent of all income that can be obtained through, for example, renting out premises or resale.
What is real estate crowdfunding exactly?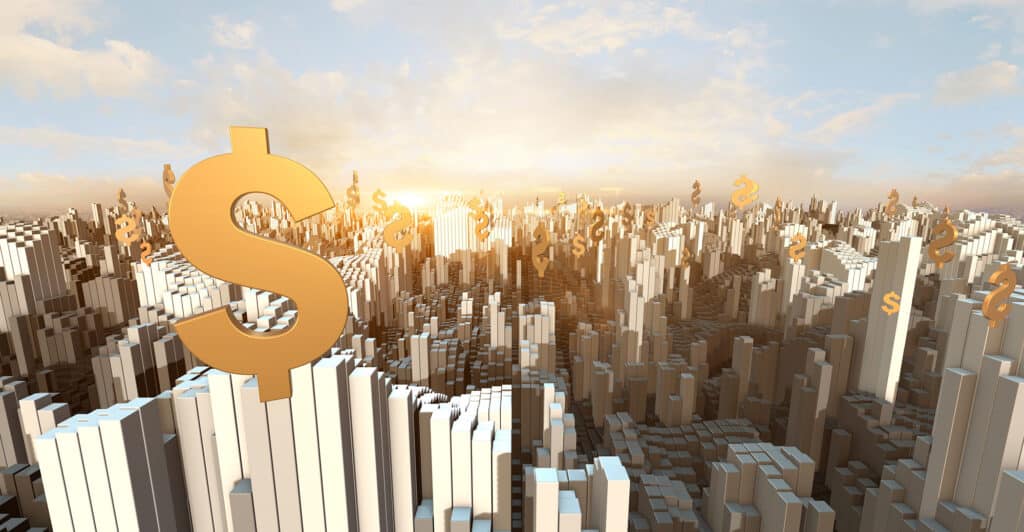 Real estate crowdfunding is when real estate companies use a platform to raise money. This is a type of equity investment because you own an equity stake.
People who sign up on a real estate crowdfunding platform can invest their money directly in one or more properties that are managed by the platform or a third-party management company.
While a homeowner has to buy and manage his property himself or pay someone to manage it, crowdfunding a property is at arm's length. Instead of owning 100% of the investment property, you and a number of other investors own shares in one or more investment properties.
There are different types of property crowdfunding:
The first type is when you buy a share when buying a rental property. The property is rented out and rental income minus commissions is distributed among each investor. This applies to long term investments. If all goes well, this should provide a stable income stream along with some capital gains.
The second type is the purchase of a stake in a development project such as the construction of student apartments or residential development. Once the project is completed, you and other investors will receive your share of the profits. This is a short-term and much more risky investment.
Make sure you know from the start what type of crowdfunding you are investing in. Some real estate crowdfunding sites offer a mix of different investment models, which can be confusing for an inexperienced investor.
About joint investments
Why is it so convenient? First of all, you do not need to look for a co-investor who is ready to purchase a property with you. You are freed from the need to negotiate with him about what exactly to buy. After all, maybe you would like a house on the Cote d'Azur, and your partner – social housing in Paris.
On crowdfunding platforms, you can simply independently choose the investment project that suits you. It will be preferred over others by those who will be interested in it. And so, you have found co-investors. In addition, you can actively communicate with them.
This is a separate moment. Since, in accordance with what part of the property, in this case, real estate, you own, the same is your opinion on the question – "what to do with the acquired object?" – will be weighty. That is, you acquire the right to vote on how to use the purchased property. Resell? Maybe rent out?
The same applies, for example, to such questions as "renovate furniture?" etc. Co-investors jointly choose the strategy for using the property. But, even if the share of the invested funds is too small, no one took away the right to profit, in the appropriate amount.
The most important distinguishing feature of such projects is the conclusion of contracts, and in general, the entire document flow passes through the Internet. No more paper mountains. And some market players are surprised by this. If not to say "frightening". However, we must not forget that we still live, for a long time, in the twenty-first century and the transition of financial transactions, as well as workflow, in various forms, to the virtual level is a given.
Of course, no one expects traditional real estate trading to be shaken in any way thanks to crowdfunding platforms. Especially considering one very important nuance. People who invest in a particular property can have radically different views on how best to use it.
It is more expedient, today, to consider crowdfunding in real estate as another opportunity to invest in square meters of residential and commercial premises.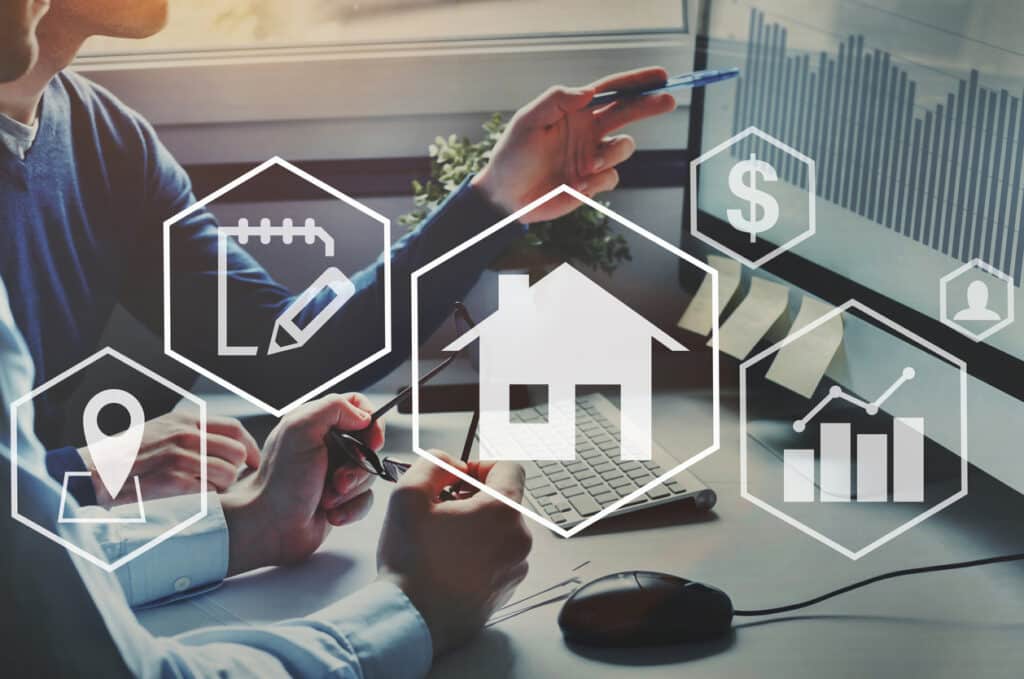 How is this area developing?
Of course, it is difficult now to say what will happen in a few years. And how many people who want to invest in real estate in the territory of the Fifth Republic will decide to use this or that crowdfunding platform.
What do we have in other states? The undisputed leader in real estate in real estate is the United States. For example, the volume of funds invested in real estate, through a crowdfunding platform provided by the American firm Fundrise, exceeds the $ 1.4 billion mark.
And in France? If we add up all the investments collected in this way by French platforms since the beginning of this year, 2018, we get a number of just over 62,000,000 – euros. Of course, someone will say that Fundrise reached the above figure within a few years. And indeed it is.
However, in France, it was in the last months – starting from January-February 2018, that there was a "boom" in the development of crowdfunding in the real estate sector. So, to say that "everything is ahead" is probably not a mistake.
By the way, real estate fairs and other similar events contribute to the development of this area. Held in France quite often. In addition, this area, from the European states, in recent years, is especially actively developing in the UK.
It is important to note that on the territory of France, this area did not develop so much, earlier, also due to significant taxes. Because, if you take into account all the payments to the state, which a person who decides to engage in crowdfunding in real estate will have to make, it may seem to many that this area is not as attractive as it looks at first glance. However, do not forget that all tax rates are calculated depending on your own investments, or profits.
Pros of real estate crowdfunding
Access
The greatest benefits of real estate crowdfunding is access, especially access to deals and to online research, access to the efficiency of technology-driven transactions. Through online platforms, commercial and residential projects that were only accessible to the wealthy are readily available to individual investors.
Real estate investment funds (REITs) used to be the only way for small investors to add real estate to their portfolios. The minimum investment amount for most private real estate transactions is the US $ 250,000 and investors must be accredited. Crowdfunding platforms give investors direct access to pre-verified trades with a much lower minimum investment.
And, unlike REITs, crowdfunding platforms allow investors to participate in certain properties and projects without having direct ownership.
Minimum investment
Traditional real estate investing – like renting or renovating and resale – can be expensive. And since this money goes into separate property, the investment can be risky. But crowdfunding projects allow investors to own part of larger projects with minimal investment.
So instead of investing $ 200,000 to buy one property in one location, you can spread your risk across eight different locations and property types with a minimum investment of $ 25,000 each through a crowdfunding platform. Many crowdfunding sites offer an even lower minimum investment of $ 5,000 and some as low as $ 1,000, allowing you to diversify and spread your risks even more.
Investment stability
One of the benefits of adding properties to your investment portfolio is overall stability. This is because real estate is not directly related to stock market fluctuations. When stocks are volatile, real estate is usually not a long-term investment.
REITs don't do this because they are traded in the stock market. Their value tends to decline and fall with stock market fluctuations that are not associated with REIT-owned real estate.
Direct investment in real estate – whether through crowdfunding or through individual purchases – is often affected by economic shifts. But they are not directly related to the ups and downs of the stock market.
Regular cash flow
Typically, crowdfunding investments provide a consistent monthly or quarterly payout based on rental income or profitability.
Fundrise, an online crowdfunding company, just announced that its investors received over $ 9.4 million in dividend payments in the second quarter of 2019. More than $ 6.1 million was distributed in the first quarter of 2019.
While not guaranteed, these payments are in addition to the return on investment from capital gains upon completion of the project.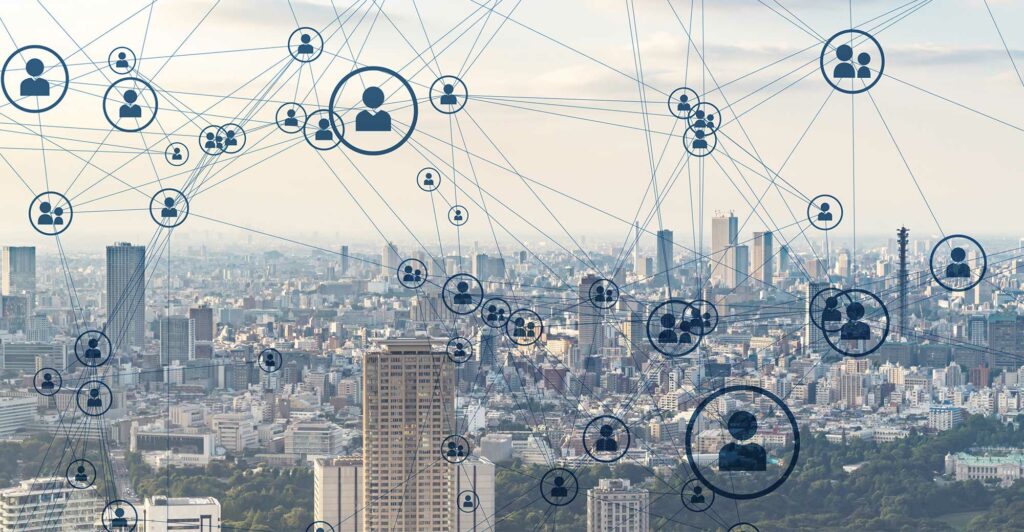 Easy to get started
It is easy to invest in real estate with crowdfunding. You set up an account on the platform, choose your investment, and send money to fund the deal. You can review the transaction and complete due diligence online. There are no final documents to sign or ongoing costs of owning a property. You can track your investment performance and track it with just a few clicks.
However, keep in mind that many platforms offer deals that are only available to accredited investors. You will need to provide income or net worth statements to prove that you qualify before you can participate in these projects.
Diversification
Most crowdfunding platforms specialize in the real estate subsector. Some only offer commercial offers, while others only offer residential properties. Within these broad categories, there are stock and debt options.
Any qualified financial advisor will encourage investors to hold both stocks (equity instruments) and bonds (debentures) in the stock market. The same is true when building a real estate portfolio: investing in stocks usually offers higher returns, commensurate with a higher risk of loss. Loans provide more stable and predictable returns with less risk of loss because your investment is secured as the first collateral against real estate.
Diversification is easier with crowdfunding than with traditional real estate investing due to the low minimum investment per transaction. With traditional real estate, you will need a lot of capital to properly diversify your holdings. Pre-checked trades are affluent on many platforms, and low minimums will give the investors the allowance to participate in a variety of property types of crowdfunding in different local markets.
Higher return on investment (ROI) potential
Debates over what provides the best return on investment, stocks, or real estate continue with strong supporters on both sides. It is difficult to compare them directly because they are inherently different in so many ways. Liquid promotions; real estate is illiquid. Stocks fluctuate from country to country, while real estate is local. In my personal experience, real estate provides a much higher return on investment than stocks. This is primarily because there are far more opportunities to take advantage of market anomalies that allow you to buy low and sell high property than stocks, where market performance quickly closes the gap.
Investments in residential real estate are generally stable and have a steady upward trend and the demand is constant, why? Because people will always need a place to live. Commercial real estate prices fluctuate more depending on the economy and may offer investors higher growth potential than residential real estate.
Cons of real estate crowdfunding
Real estate crowdfunding is a new, untested industry
Real estate is a long-term investment, and crowdfunding is a relatively new phenomenon. There is no data yet on long-term effectiveness.
So many real estate crowdfunding sites have sprung up since the Law on Vacancies was passed that not all of them will survive. And you cannot predict with sufficient certainty which ones will fail. Several platforms are showing encouraging initial results and investor streams are flowing.
Investors have no managerial control
When you invest in real estate in the traditional way, you do it yourself. You buy a single-family home or apartment building and have direct control over the entire property and manage it the way you like it.
Unlike direct investment, investing in crowdfunding assets means that you rely on a management team to ensure you profit, and you will not have much control over that income. You must trust the developer and operators to achieve goals and successfully manage all aspects of the project.
Some of the crowdfunding platforms on the market are tech companies that simply provide an online trading platform for deals. Others were created and run by entrepreneurs with experience in the real estate industry. Study the companies and managers making decisions on the projects you invest in.
Distribution is not guaranteed
The Securities and Exchange Commission requires the REIT to distribute 90% of its profits to shareholders. Although sponsors of crowdfunding investments advertise monthly or quarterly distributions, they are not guaranteed. And if the project goes sideways, there may be no profit to distribute.
Due diligence can be difficult
Due diligence on real estate transactions funded by crowdfunding can be difficult. Most investors do not have the finance and special skills to properly evaluate transactions. And real estate transactions require knowledge of the local market.
When you invest in a crowdfunding project, you rely on the ability of the sponsor. You must ensure that the transaction review process is thorough and the management team will do their utmost to reduce risk and increase ROI over the life of the project.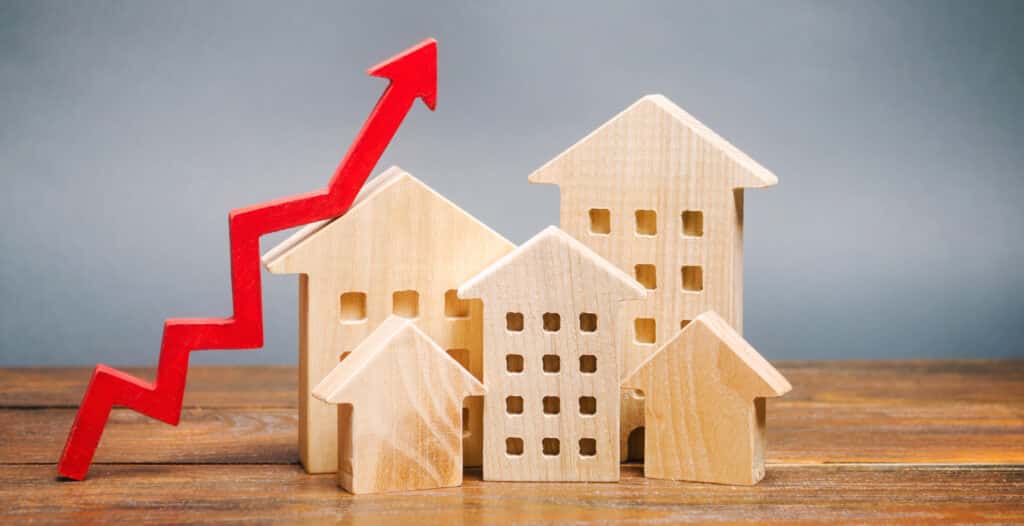 Investment risk
Investing in real estate carries unique risks, and crowdfunding as a method of investing in real estate has inherent risk. If you don't understand how to do proper due diligence on real estate transactions and the sponsors behind them, crowdfunding can be very risky.
Your investment is not guaranteed. If the platform crashes (and some of them will inevitably appear when hundreds of platforms emerge after the passage of the Jobs Act), chances are that you will lose all your capital. And if the particular project you've invested in doesn't go according to plan, you could also lose not only the cash flow you expected, but your initial investment as well.
Limited liquidity
REITs are sold in shares on stock exchanges, so your money is available if you need to cash it out. But if you invest in a crowdfunding deal or buy investment property in the traditional way, your money is tied up and not easily liquidated.
Longer exposure time required
Real estate is a long-term investment that over time contributes to the growth of wealth. Because of this, and also because transaction costs are high, investors rarely trade real estate assets and vice versa.
Even if you are using a crowdfunding strategy where timelines are shorter than traditional real estate investments, retention times can range from a few years to a decade or more.
To sum up
Real estate crowdfunding a good investment? It's like asking if stocks are a good investment. Sure, some stocks are great investments, but you never know what will happen to the stock market. The same can be said for real estate crowdfunding deals.
You should do your due diligence in real estate crowdfunding as before investing your hard-earned money in any particular stock. Warren Buffett always gives this advice to novice investors – "invest in companies you understand, in sectors you understand."
If you don't know anything about real estate, it is not an asset that you should invest in directly, whether through crowdfunding or buying and owning individual investment properties.
Many investors are looking for income in this low-interest-rate environment. Crowdfunding gives you the opportunity to get higher returns by diversifying a portion of your real estate portfolio without the cash costs of acquiring – and the hassle of acquiring and managing – the rented property yourself.
Pained by financial indecision? Want to invest with Adam?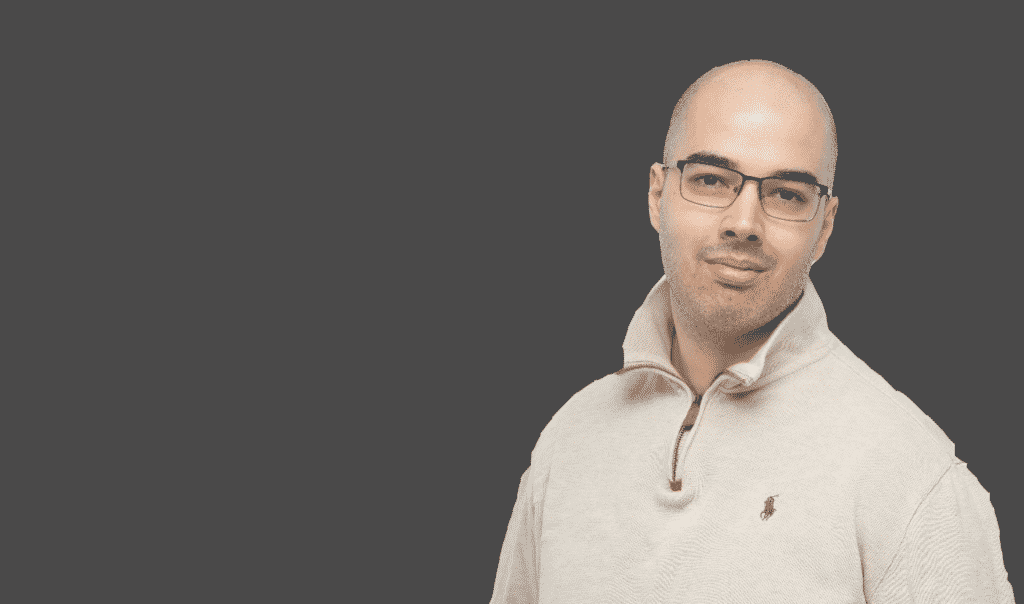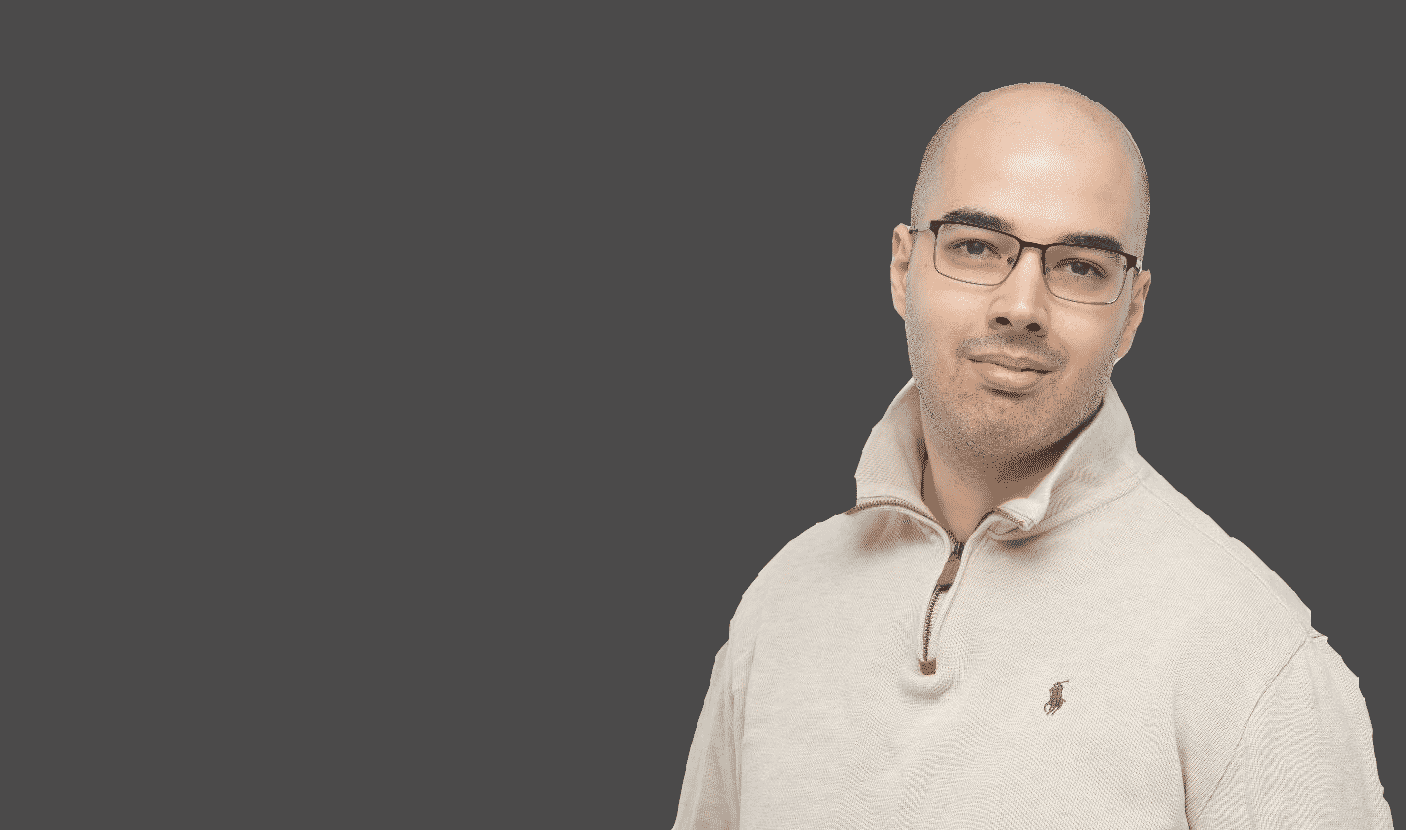 Adam is an internationally recognised author on financial matters, with over 291.9 million answers views on Quora.com and a widely sold book on Amazon