I often write on Quora.com, where I am the most viewed writer on financial matters, with over 668.8 million views in recent years.
In the answers below I focused on the following topics and issues:
Is risk essential in investing?
What is the cheapest citizenship by investment?
Why do people spend so much on coffee, off from their daily budget?
Do all rich people really deserve their money?
What assets make people rich? Can you explain simply?
If you want me to answer any questions on Quora or YouTube, or you are looking to invest, do not hesitate to contact me, email (advice@adamfayed.com) or use the WhatsApp function below.
Some of the links and videos referred to might only be available on the original answers.
Is 'risk' essential in investing?
This man says it best:
Ultimately:
The risk of NOT investing is usually bigger than investing
Cash has loads of risks due to inflation and currency depreciation
You can lower investing risks significantly by:
Not putting all your eggs in one basket
Being very long-term orientated.
Having downside-protection/an insured downside.
What is the cheapest citizenship by investment?
Cheap is a relative concept.
Some schemes are very expensive and others are much cheaper, but aren't cheap per see.
Usually you need to pay $10,000-$30,000 minimum on fees + make an investment into real estate or other instruments to qualify.
That is cheap if you end up saving a lot in taxes though.
If you really want the cheapest option it is better to get residency first, and then citizenship.
In terms of the cheapest citizenship by investment programs, these are the best in 2023:
Antigua and Barbuda
St Kitts and Nevis
Vanuatu
There are also many other options in the Caribbean.
For those who prefer Europe, Malta and Portugal are good.
You do need to get residency first, which can be done via various golden visa programs, and then you can apply for citizenship later on.
If you do change your residency and citizenship, it is essential you also check your existing financial situation, including investments.
Many people move to pay fewer taxes but forget to check out where their assets are invested, and that can result in many hidden risks.
Often you need to reduce or cut your financial ties to your home country to really cut your taxes
Why do people spend so much on coffee, off from their daily budget?
Partly due to habit.
Society has also changed in recent decades.
Going to a coffee shop has become akin to going to a bar or restaurant.
In moderation, there is nothing wrong with buying coffee outside, if somebody enjoys it.
I also don't think it makes sense to just focus on saving.
What does make sense is to consider this – what if I invested the same money?
I saw the image below from LinkedIn recently, and it is striking.
The point isn't that you should never buy coffee outside. Merely, there are many indirect costs of everything we do.
The same is even more true for bigger cost items.
What is better, financially? Looking rich with luxury cars worth hundreds of thousands, or having hundreds of thousands in the same companies' stock?
From a wealth point of view, the answer is obvious.
Do all rich people really deserve their money?
If we get into a subjective debate about "deserve" it becomes a pointless argument.
In some religious societies, people would think that those engaged in gambling and alcohol businesses don't deserve their money.
Even in some Western societies, people find it questionable that some people can earn a lot from gambling businesses, adult entertainment and other legal services.
Plenty of people, globally, think it is ridiculous that footballers can make a lot of money.
YouGov, a UK polling agency, found that the public feel like top footballers should earn 75,000 Pounds a year (about $100,000)
This is why we have markets, and personal choice.
If not, it becomes a subjective debate about who deserves what.
What assets make people rich? Can you explain simply?
Any asset that increases, on average, above the rate of inflation.
If inflation, long-term, averages out at 3% per year, you will gain wealth with any investment that pays over 3.01% per year.
Realistically, however, you will need:
An asset which easily beats inflation
An asset which beats inflation easily over many decades.
An example is the US stock markets.
Below is the return of the S&P500 since 1989.
One line is adjusted for dividend reinvestment:
Other assets that can make you rich are:
Real estate. Usually this only occurs if you use leverage/debt and rental incomes properly, and doesn't come from price appreciation only. In most countries this has became more difficult
Running your own business
Private equity and angle investing. Higher risk than publicly available stocks though.
Pained by financial indecision? Want to invest with Adam?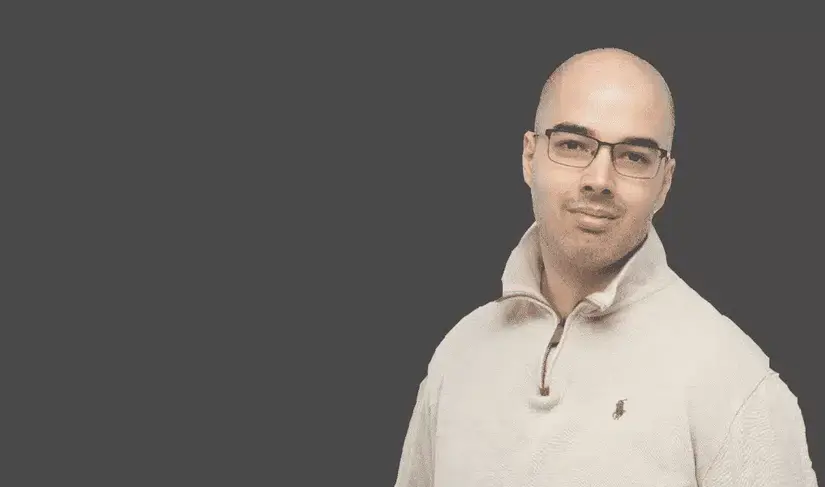 Adam is an internationally recognised author on financial matters, with over 669.2 million answer views on Quora.com, a widely sold book on Amazon, and a contributor on Forbes.