Julius Baer Group Review part 1 – that will be the topic of today's article.
Nothing written here should be considered as financial advice, nor a solicitation to invest.
For any questions, or if you are looking to invest as an expat, you can contact me using this form, or via the WhatsApp function below.
In general, the banks are expensive and inflexible for most people, compared to the alternatives, which we can introduce, despite the positives that will be mentioned here.
Introduction
Private banking (PB) is a complex of financial and non-financial services offered by banks to VIP clients and includes an individual service system. Separated in banks into a separate line of business.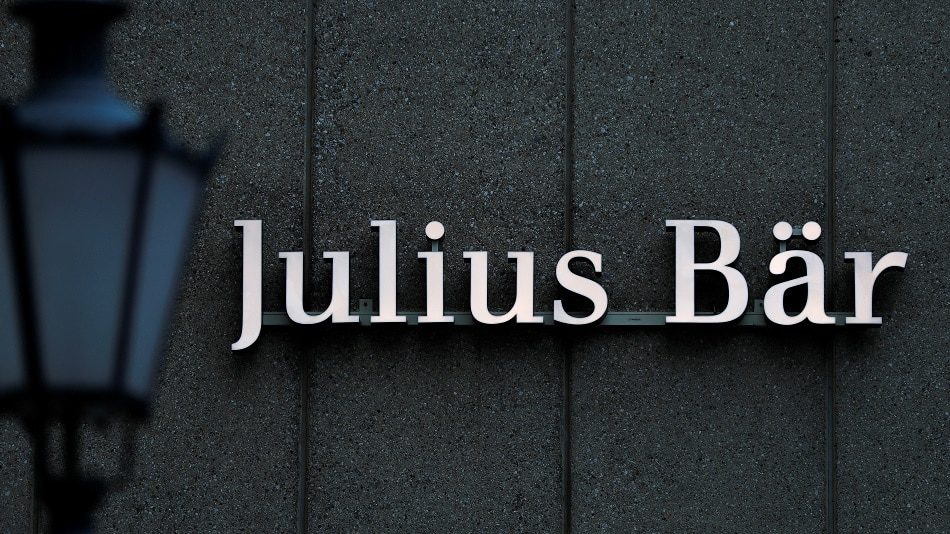 The foreign private banking system, which has been functioning for more than a decade has a very rich experience.
In credit institutions, the lower threshold and requirements for entering the VIP group may vary. In some banks, the client receives this status by opening a deposit for a certain amount. In other credit institutions, in order to become a member of the "VIP-client" program, it is necessary to deposit to current accounts and maintain an average monthly balance of at least a certain amount in US dollars. The threshold for entering the group may be higher, it all depends on the criteria of specific banks.
More often, private banking includes banking, investment, and advisory services.
Banking services inherently contain all the classic products of a credit institution, only on the best, individual terms.
The investment service involves the placement of client funds in mutual funds, general banking management funds (OFBU), trust management, accumulative life insurance instruments, alternative investments (wine collections, investments in jewelry), etc.
Advisory services cover legal and investment issues, including on international market instruments. In addition, banks provide assistance in optimizing taxation, choosing insurance products, assisting clients in opening accounts and deposits in foreign banks, etc.
Privileged clients also receive a number of additional features and services, such as a variety of club privileges, assistance in booking hotels, organizing travel, etc.
Servicing of status clients within the framework of PB is carried out in separate, comfortable divisions of the bank. Each VIP-user is assigned a personal manager who individually solves all his financial issues at any time, and also, if necessary, makes trips to him.
PB is the most information-closed market. Interest rates and terms of service are determined by banks individually for each VIP client, tariffs are not published and are disclosed by credit institutions at a personal meeting. But, as a rule, the higher the status of such a client and the greater his capital, the wider the range of privileged services provided by the bank within the framework of private banking.
Julius Baer Group Overview

Julius Bär Group AG, also known as Julius Baer Group Ltd., is a medium-sized private banking corporation founded and based in Switzerland. Headquartered in Zurich, this is one of the oldest banking institutions in Switzerland. In terms of assets under management, Julius Baer ranks third among Swiss banks after the two universal companies UBS and Credit Suisse, and is the largest private bank.
Founded as a traditional private bank and named after Swiss banker Julius Baer, ​​it provides investment management, real estate finance, asset management, and select sales and trading offerings based on an open and managed architecture. Most of the income comes from commissions and service fees. Located in 28 countries, it is known for its banking secrecy and customer privacy. Julius Baer has over 6,600 employees worldwide.
The Group manages the assets of private clients from all over the world. The firm's services consist primarily of wealth management and investment advisory. The bank provides products through its open-architecture platform, as well as securities and foreign exchange trading. Julius Baer Group is listed on the SIX Swiss Exchange and is included in the SMI MID index, a mid-cap stock index of the 30 largest and most liquid Swiss non-SMI companies.
So, Julius Baer is a leading Swiss wealth management group and a premium brand in this global sector, dedicated to serving and advising sophisticated private clients. In everything they do, they are inspired by the purpose: to create value beyond wealth. At the end of June 2021, assets under management amounted to 486 billion Swiss francs.
Bank Julius Baer & Co. Ltd., a well-known Swiss private bank founded in 1890, is the main operating company of Julius Baer Group Ltd., whose shares are listed on the SIX Swiss Exchange (Ticker: BAER) and are included in the Swiss Leader Index (SLI), comprising the 30 largest and most liquid Swiss shares.
Julius Baer is present in over 25 countries and over 60 locations. Headquartered in Zurich, they have offices in key locations including Dubai, Frankfurt, Geneva, Hong Kong, London, Luxembourg, Mexico City, Milan, Monaco, Montevideo, Moscow, Mumbai, Sao Paulo, Singapore, and Tokyo. The group's customer-centric approach, the unbiased recommendations based on Julius Baer's open product platform, the solid financial base, and the entrepreneurial management culture make the group the international benchmark in asset management.
The group's strategy is based on three principles: providing clients with a best-in-class experience, being the most respected and respected firm in the industry, and striving for sustainable and profitable growth.
Experts help clients achieve their financial goals with holistic solutions that take into account what really matters to them – in their business and personal lives, today and for future generations.
They stand for a solid foundation, clean money management, personal connections, and an international network.
They manage the company for the long term and focus exclusively on the strategic focus of asset management.
So Julius Baer is a Swiss company specializing in asset management. Its mission is to always be at the forefront of the industry, welcoming change and incorporating the latest technology. The company's mission is achieved by following three core principles: providing customers with a best-in-class experience, being the most respected firm in the industry, and striving for sustainable profitability. Another important aspect for them is to take into account every aspect of the client, not just their assets.
Services
In the UK, Julius Baer's services fall into three categories: wealth planning, investing, and financing. State planning is offered in a three-step process to ensure a personalized experience. Investments are also tailored to the profile of each client and comply with the UN-supported Principles for Responsible Investment.
The financial solutions offered by Julius Baer are also individual and are discussed individually with the client. They can cover a wide range of circumstances such as succession plans, inheritances, and pawn loans.
Privacy & Security
Julius Baer International Limited is authorized and regulated by the Financial Conduct Authority (FCA). The rules set by the FCA to protect retail customers do not apply to services provided by members of the Julius Baer Group outside the UK and the Financial Services Compensation Scheme does not apply.
Art collection
The Julius Baer Art Collection includes an extensive collection of contemporary Swiss art with over 5,000 pieces spanning a wide range of media. Paintings, sculptures, photographs, videos, graphics, and drawings are on display in Julius Baer's conference rooms, staff restaurants, offices, foyers, and corridors around the world. Created in 1981 by Hans J. Baer (1927–2011), the collection was inspired by his belief that art in the workplace offered a great starting point for conversation. Today, the works continue to attract and intrigue both employees and visiting clients.
Since its foundation, the Julius Baer Artistic Committee has placed particular emphasis on finding outstanding Swiss artists at an early stage. In addition to supporting young talents and collecting works early in an artist's career, another central purpose of the collection is to closely monitor an artist's activities and acquire additional artwork as their creativity develops in order to obtain a representative body of their work. This creates a dynamic mix of both up-and-coming and established artists.
The collection features the work of some of Switzerland's most important contemporary artists, including John Armleder, Sylvia Behley, Lutz and Guggisberg, Markus Retz, Pipilotti Rist, Hugo Rondinone, and Roman Signer, to name but a few.
Julius Baer Foundation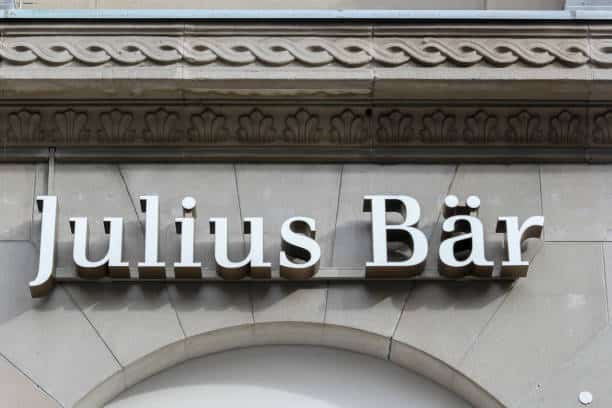 The main focus of the Julius Baer Foundation is youth, vocational training, recycling, and wealth inequality. Projects that directly benefit the younger generation are sponsored in a variety of ways. Founded in 1965 by Walter J. Baer initially for philanthropic purposes in Switzerland, the scale has grown as the business expanded to a global scale. The Julius Baer Foundation works with and supports Sistema B (Chile), Solafrica (Ethiopia), Swisscontact (Switzerland), and Plastic Free Planet (UK). It continues its traditional support for JB Cares, founded by Julius Baer's staff, and selected art museums in Switzerland.
In 2020, JB Cares and the JB Foundation supported relief programs in Lebanon after the accident in the port of Beirut on August 4, 2020.
During 2020 and 2021, Julius Baer made donations to organizations supporting individuals and communities that have been severely affected by the Covid-19 pandemic. The purpose of such programs is to help disadvantaged individuals, families, and children, as well as healthcare workers, whose important role in the fight against the virus puts them under serious pressure. The bank donated CHF 5 million to four organizations – Caritas Schweiz, Winterhilfe Schweiz, the Swiss Nursing Association and Kinderschutz Schweiz.
In June 2021, the bank also donated $1.4 million to support critical COVID-19 relief programs to help Indian households and families hard hit by the second wave of the pandemic. Donations were equally distributed among three NGOs: Apnalya, Helpage India, and UNICEF India.
Since 2019, Romeo Lacher has been President and Chairman of the Julius Baer Foundation. Andreas Weinberg is Vice President.
Pained by financial indecision? Want to invest with Adam?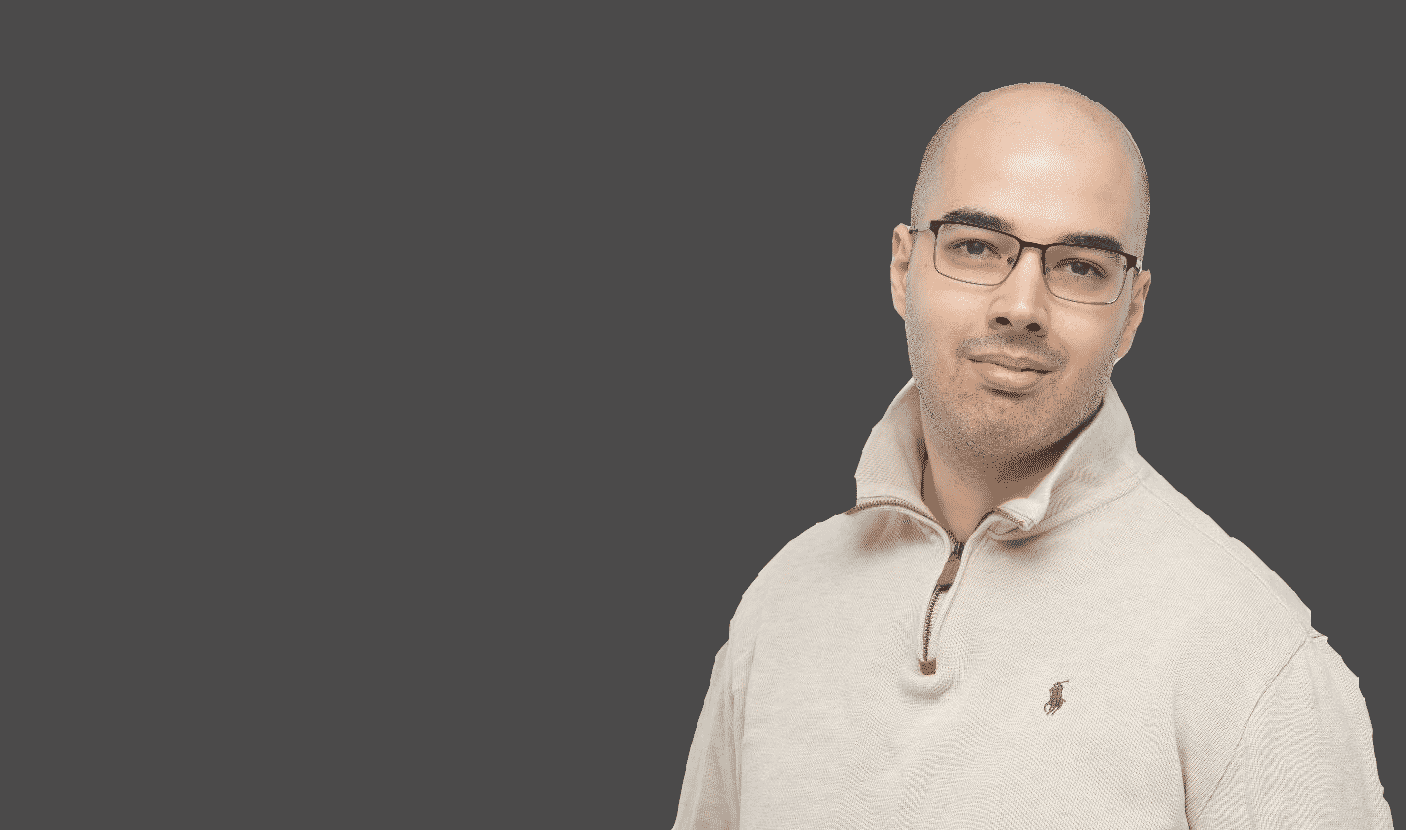 Adam is an internationally recognised author on financial matters, with over 357.8 million answers views on Quora.com and a widely sold book on Amazon
Tags
bank julius baer group
,
is julius baer a good bank
,
Is Julius Baer a good company to work for?
,
Is Julius Baer a public company?
,
Is Julius Baer a safe bank?
,
Julius Baer Foundation
,
julius baer group ltd investor relations
,
Julius Baer Group Overview
,
Julius Baer Group Review
,
julius baer group review reddit
,
julius baer group stock
,
julius baer minimum deposit
,
julius baer zurich
,
What does Julius Baer do?
,
Who owns Julius Bar?