In this article, we will talk about Kotak Private, a Kotak Mahindra Group arm that offers numerous financial services aimed at helping those with high and ultra high net worth meet their goals. Entrepreneurs, members of prominent business families, and successful individuals make up this prestigious clientele.
Private banking, financial advisory, estate and succession planning, and family office services are just few of the many offerings from Kotak Private.
If you have any questions or want to invest as an expat or high-net-worth individual, you can email me (advice@adamfayed.com) or use these contact options.
Kotak Private Banking Products and Services
Smart beta factor investing, applying environmental, social, and governance (ESG) concepts to portfolios, venture debt, opportunity/sidecar funds, real estate investment trusts (REITs), invitation-only trusts, multi-strategy absolute returns, and pre-IPO technology funds are only some of the asset classes available in the investment management offering.
Investors benefit from an open architecture approach because it enables them to choose from a wider range of investment product providers and adopt new products and strategies from external managers more quickly. This allows for the monitoring of current and historical products, with a focus on hedging and tax-saving techniques.
NRI Investments
Portfolio Investment Scheme (PINS) paves the way for easier secondary market investing in Indian equities and convertible debentures. With the help of a licensed stock broker on a legitimate stock exchange in India, participants in this program can choose to make repatriation- or non-repatriation-based stock market investments.
In order to increase the number of alternatives for investment and income in the Indian secondary market, the Reserve Bank of India has established a PINS account tailored to Non-Resident Indians (NRIs).
NRIs are required by RBI regulations to keep a special bank account for PINS transactions alone. You cannot use this account for anything other than buying and selling stocks. Both NRE and NRO accounts are offered for those who live outside of the country permanently.
The PINS account has many advantages for NRIs, one of which is the elimination of the minimum monthly balance requirement. Net Banking services are available to NRIs at no cost, giving them the freedom to handle their financial affairs from any location.
In addition, non-resident Indians can use the mandate service and set up their PINSs offline by receiving a check book. The PINS program also allows for joint ownership of investment accounts.
NRE (Non-Resident External) Account
The NRE Account is a savings account held in Indian rupees where individuals can invest their foreign money received outside of India and earn a 3.5% interest rate tax-free.
NRO (Non-Resident Ordinary) Account
The NRO Account is a savings account designed for managing income within India, such as rent, dividend, or property sale proceeds. The interest earned on this account is taxable at a rate of 3.5%.
SNRR Account
The SNRR Account is a Current Account that does not accrue interest and can be opened by foreign nationals with business ties to India. It allows for repatriation of funds, but no interest is paid on this type of account.
NRE Term Deposit
You can withdraw your money from your NRE Term Deposit in Indian Rupees at any time, without paying any taxes. To earn a secure and guaranteed return on money earned abroad, Non-Resident Indians o Persons of Indian Origin register this account.
NRO Term Deposit
For a secure and certain return on money earned in India or abroad, NRIs/PIOs can create an NRO Term Deposit, a deposit account denominated in Indian rupees. When this deposit matures, the interest will be subject to taxation.
FCNR (B) Deposit
Clients who qualify as NRIs can open FCNR (B) Deposits in six different currencies, each of which is completely repatriable. These deposits have a minimum term of one year and are exempt from taxes.
RFC Deposits
The RFC Deposits, also known as Resident Foreign Currency Fixed Deposits, allow Non-Resident Indians who have relocated permanently to India to continue holding their foreign currency earnings.
Personal Banking
A multi-currency World Travel Card's issue charge is covered for all personal banking customers. They can also earn more interest on their savings by leaving it dormant in a Savings Bank Account. Customers have the option to cut in line or be given special treatment at checkout. Scanning the corresponding instructions sent to their registered email address is a quick and easy way to complete a transaction.
Any money transfer, tax payment, or mutual fund purchase can take advantage of this function. Customers also have the option of having their cash, checks, or demand drafts picked up and delivered to them at their registered address.
There are various loan alternatives to choose from, such as mortgage, secured, auto, and loans backed by securities. Customers benefit from the availability and simplicity of all of these lending options in one central location.
Kotak Infinite Credit Card
There is a strict invitation-only policy for the Kotak Infinite Credit Card. You get a custom card with your photo on it, invitations to exclusive international events, and even golf privileges just for being a cardholder. Credit limits start at 1 million rupees on this card. Premium golf clubs in India and throughout the world will provide cardholders free rounds of play.
The principal cardholder must be a 21–65-year-old Kotak Private Banking client to qualify for this card, while additional holders need to be over 18. The card is offered to Indian residents in certain locations like Ahmedabad, Bangalore, Chennai, Delhi, Hyderabad, and Mumbai.
Kotak Infinite Debit Card
Cardholders have access to all merchants and ATMs, and can take advantage of exclusive discounts and incentives. The Kotak Infinite Debit Card can only be obtained in the form of a Chip Card. Customers who use their cards to make purchases in other countries pay only a 1.5% cross currency markup.
Should there be a medical emergency while abroad, the cardholder is covered for up to 1.375 million rupees in medical expenses. Daily transaction restrictions in India and overseas are 500,000 rupees for purchases and 250,000 rupees for withdrawals.
Kotak Infinite Visa Debit Card holders are eligible for a fuel fee waiver on up to 30,000 rupees in monthly fuel purchases. The card offers complimentary insurance, including lost baggage cover up to 1 million rupees, air accident insurance up to 50 million rupees, and personal accidental death up to 2.5 million rupees.
Additionally, cardholders may use the lounges at no additional cost once every calendar quarter at any of the participating domestic airports. Customers of Kotak Private Banking are the only ones who are given the Infinite Debit Card.
Digital Solutions
Net banking
Users of internet banking have access to account tracking, statement generation, tax payment, money transfer, and profile management.
Mobile banking
Mobile banking enables safe and easy money transfers, bill payment administration, mutual fund investment and redemption, as well as service requests, among other things.
Smart Solutions App
When it comes to managing your investments, the Smart Solutions App has you covered. Users may check transaction history, get a summary of realized profits or losses with a single click, learn more about recommended funds, and read up on the latest market opinions, all while comparing their portfolio's performance to relevant benchmarks. It also gives you an in-depth look at your own or family's portfolio.
WhatsApp Banking
Users may safely and easily access their banking information through WhatsApp with WhatsApp Banking. By selecting a link and entering "Help," users gain access to many features, such as receiving updates, creating portfolio reports, and more.
Asset Register
People who have a lot of assets and investments can keep track of everything in one place by using the Asset Register. Users can enter their financial data once, and then access and monitor it from anywhere.
Smart Will
Smart Will allows users to easily and quickly draft a legally binding digital will. This program facilitates the orderly transfer of money to heirs and loved ones in accordance with the user's preferences. The electronic will is easy to update and manage.
Curated customer analytics & review platform
Institutionalized portfolio metrics are provided by the curated customer analytics and review platform and can be customized to match the needs of individual customers.
Custody & Fund Accounting Services
Kotak Mahindra Bank serves asset managers from the Middle East, North America, Europe, the United Kingdom, Mauritius, and the Far East.
Foreign Portfolio Investors (FPI), Foreign Direct Investment (FDI), Private Equity Clients, Alternative Investment Funds (AIF), Portfolio Managers, Family Offices, and domestic institutional clients like Insurance and Mutual Fund companies are just some of the client segments served by the bank's Custody team. Portfolio investors can benefit from their services, whether they are individuals, trusts, corporations, or partnerships.
Kotak Mahindra Bank is a go-between that provides advice on numerous services and makes it easy to aggregate investments for assessment. Among the many advantages provided by the bank's Custody and Fund Accounting services are reduced counterparty risk, elimination of margin placements with brokers, and daily reporting based on the most up-to-date information available from the bank's partnerships with exchanges and data providers covering stocks, bonds, and mutual fund NAVs.
Business Banking
Kotak Private offers many types of specialized accounts, such as Escrow, Nodal, Dividend or Bonus, and RERA accounts. They provide a full suite of salary account services, such as a savings account with no minimum balance, free use of a check book, direct deposit, and regular payments, and discounted interest rates on automobile, real estate, and individual loans.
Business operations of all kinds are simplified with Kotak Private, from the collection of physical checks from remote locations to the collection of electronic payments made via the Internet. You can use the comprehensive MIS in their product line to keep tabs on your receipts with ease. The bank supports mass payments via different instruments by a single file upload, doing away with the need to manually add recipients.
Kotak Private is aware of the credit needs of businesses and provides individualized lending solutions, helping to strike a healthy balance between debt and equity. They are also well-versed in the intricate structuring of Capital Account deals, such as acquisitions, mergers, joint ventures, and stake sales, which facilitate international growth for organizations.
Products tailored to the needs of importers and exporters can free them from the distractions of administrative paperwork and allow them to concentrate on their core business. Financial experts at Kotak Private offer a variety of services to meet companies' foreign exchange requirements. The bank has also signed an MoU with the Central Board of Direct Taxes' Principal Chief Controller of Accounts to facilitate the payment of both direct and indirect taxes by individuals and businesses.
Kotak Private Estate and Succession Planning Services
Kotak Mahindra Trusteeship Services Limited (KMTSL) is an affiliate of Kotak Mahindra Bank that specializes in estate administration. KMTSL has helped Indian families' foundation of private family trusts across different sectors.
Both a Will and a Trust can be used for estate planning, providing more flexibility in the process. Trust structuring is one of the many services offered by KMTSL; the company advises clients on how to best set up their estate for the benefit of future generations and takes care of the estate both during and after the client's lifetime.
In addition, the firm helps clients prepare and sign Wills, Trust Deeds, and other papers designed to satisfy the unique needs of their families.
KMTSL is the Corporate Trustee for the family trust, meaning it handles the day-to-day operations and distributions. They are also a Trust Manager, responsible for monitoring the management of family trusts.
Insurance
Insurance planning is essential because it helps people keep their current standard of living and pursue their future goals while also providing a useful tool for tax planning.
Kotak Private offers many different types of insurance, such as Term Insurance Protection Plans, Comprehensive Health Insurance Plans, Savings and Investment Plans, Retirement and Pension Plans, and more.
The savings component of non-unit linked life insurance plans makes them useful as investment instruments for building wealth and securing the long-term success of one's goals. The premiums paid for such items can be deducted from taxable income, providing a welcome bonus in the form of tax relief.
Kotak Private Family Office
Kotak Private is one of the pioneers in India when it comes to offering family office services. Its Family Office Proposition includes numerous services, including Investment Advisory and several complementary and value-added options.
Services provided by a family office include more than just investment advice. Portfolios managed by many advisors for the same client are combined, and the clients' investment allocation and Investment Policy Statement are closely monitored. These services take a comprehensive view of clients' financial situations and provide investment management accordingly.
Several supporting services are offered in addition to Investment Advisory. Accounting and tax preparation are included, as well as advice on staying within the law and meeting any applicable regulations. The reorganization of corporations and investment banking are also offered.
The company also provides immigration planning services and helps with inbound and outbound investment transactions across numerous jurisdictions. In addition, they offer philanthropy and impact investing, youth empowerment, concierge and lifestyle services, and art solutions.
Education, health, skill development, inclusive development, sports, water, and sanitation and hygiene are all areas where they work with specialists in the social sector to promote positive change.
Pained by financial indecision? Want to invest with Adam?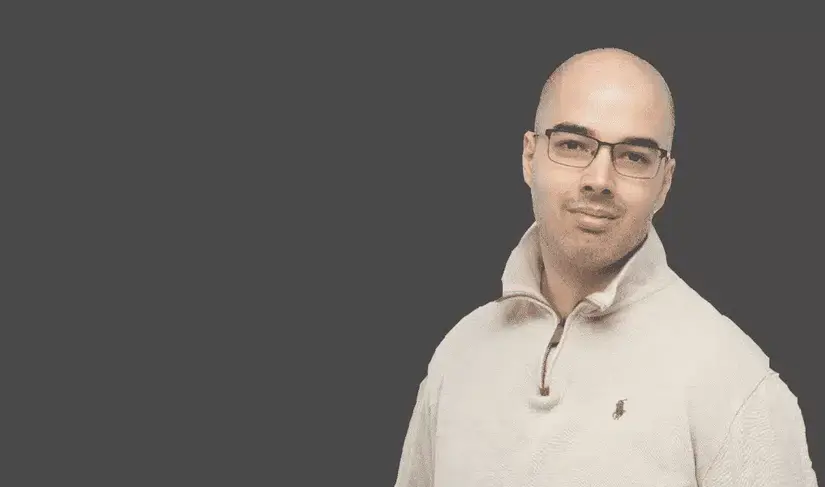 Adam is an internationally recognised author on financial matters, with over 668.8 million answer views on Quora.com, a widely sold book on Amazon, and a contributor on Forbes.