LGT Bank, which began in Liechtenstein in 1921, has established itself as an international private bank serving individuals and families with significant financial resources. LGT currently has more than 285 billion Swiss francs of assets under management. Liechtenstein's Princely House is the company's biggest client and owner.
The Princely House of Liechtenstein has always been quite business-minded. The family's interests branched out from land acquisition and management to other areas of the economy. The Princely House has established prosperous businesses in various sectors through a potent cocktail of talent, creativity, patience, foresight, self-control, and good fortune.
Through careful diversification, they have been able to weather economic storms and pass their fortune on to future generations. The family's businesses and investments mirror this diversity, spanning industries as varied as agriculture and forestry as well as the generation of alternative energies and the operation of highly profitable financial institutions.
High marks from both Moody's and Standard & Poor's attest to LGT's sterling reputation for financial stability. LGT's robust liquidity, good capitalization, and healthy balance sheet are the primary reasons for its high ratings.
At the close of 2022, LGT had over 4,900 workers and a presence in more than 25 countries throughout the world. The company's net profit of 420.8 million francs also attests to its continuous success in satisfying the requirements of its clients.
If you have any questions or want to invest as an expat or high-net-worth individual, you can email me (advice@adamfayed.com) or use these contact options.
LGT Private Banking Services
The focus of the advice provided by the company centers on the clients, their needs, and their goals. The organization has been a valued confidant for decades and offers comprehensive and customized financial solutions. Differentiating them from the competition is their years of experience managing family money.
The organization is dedicated to continuing its tradition of quality, so it promotes novel approaches to investment and works to create cutting-edge products, services, and solutions.
LGT Bank values sustainability as an investor and a corporation. Since they understand the significance of environmental, social, and governance factors to long-term performance, they actively aid their clients in developing sustainable investments.
Investing Solutions
LGT bank focuses on helping business owners and their families by offering numerous investment options. The company's relationship managers play a crucial role in helping clients achieve their financial targets. To ensure their customers have access to the knowledge of investment specialists and an array of investment alternatives, these managers provide complete guidance on wealth management, investments, and private banking.
LGT is a full-service investment firm that also provides philanthropy counsel, financial planning, financing for commercial real estate, and impact investments. LGT bank works closely with its clients to create individualized investment plans that account for each person's unique circumstances, financial goals, and comfort level with financial risk.
Such strategy emphasizes investments' environmental and social impact, linking them with sustainability and social responsibility.
Portfolio Management
If you'd rather have someone else handle your investments, LGT bank can take on a "portfolio management mandate" on your behalf. Investing professionals at LGT will create, track, and manage client portfolios based on their specified goals and risk tolerance. Clients who entrust LGT with asset management are able to take advantage of the firm's full suite of investment knowledge without having to take on the added burden of doing it themselves.
LGT bank works to know its customers inside and out so it can provide them the best investing options. To do so, the firm must first learn about the person's core beliefs, financial priorities, ideal outcomes, and level of comfort with risk. LGT bank uses this information to cooperate with clients to craft a long-term investment strategy that takes into account their unique situation, tolerance for risk, values towards sustainability, and long-term goals.
LGT's scalable sustainable investment solutions help clients better connect their portfolios with their sustainability objectives.
Investing decisions are typically driven by financial considerations using the conventional approach. Sustainability concerns are treated as an afterthought.
Starting at the bottom, the most fundamental level of sustainability takes into account both sustainability norms and financial criteria. Excluding low-quality investments from the portfolio is one way to guarantee at least some degree of sustainability.
Investment decisions at the enhanced level are heavily influenced by stringent sustainability criteria. Careful investment decision-making that promotes sustainable development is a clear indication of this focus.
The 'enhanced plus' option is offered to customers who would want to see more of a focus on environmental friendliness. At this tier, contributions prioritize those that benefit the environment and the general public. High sustainability standards are reflected in the portfolio's heavy weighting of assets that meet such criteria.
LGT bank uses a variety of tools to protect clients' investments. To begin, the exclusion technique is implemented, in which potentially problematic assets are removed from the portfolio. This may include thermal coal or contentious guns and ammunition.
Second, the LGT Sustainability Rating is used for ESG integration, which assesses financial holdings. Companies, nations, supranational organizations, and asset classes are all evaluated based on their long-term viability using this scale.
Third, during portfolio construction, LGT bank considers customers' own sustainability goals, such as those related to the circular economy, by adopting a thematic emphasis strategy.
Lastly, LGT's sustainability experts are actively involved with the businesses in which they invest in an effort to encourage greater sustainability and generate good change. It is important to remember that LGT may be legally restricted from providing cross-border financial services and products depending on the client's or entity's country of residence.
LGT Bank Portfolio Mandate Solutions
Portfolio mandate solutions from LGT Bank are available to meet the needs of investors with varying risk tolerances and return expectations.
Focus Sustainability seeks to earn attractive profits while benefiting the environment and society through sustainable investments.
With its worldwide reach and extensive diversification options, the Classic mandate is an actively managed strategy. It takes the best available method for picking profitable investments and applies it.
Both the Classic and Focus Sustainability mandates can be put into action through a daily-liquidity investment fund structure known as the PM Fund, which allows for greater flexibility and liquidity.
With the Swiss Domestic mandate, investors can allocate a sizable portion of their portfolios to the secure Swiss domestic market while still keeping a globally diversified portfolio. This is accomplished through stock purchases of internationally engaged Swiss enterprises (blue chips) and bond purchases of mostly high-quality Swiss franc-denominated securities.
High Conviction is a dynamic multi-asset class investment solution that blends active investments with proven fund selection skills.
Focus Growth is a service that specializes on growth stocks and provides investors with a selection of 30–60 high-quality stocks from around the world, North America, or the European Union.
The Focus High Dividend portfolio is made for investors who are looking for higher-than-average dividend payouts. Up to 60 individual stocks of high-quality companies with sound business models are available in both a worldwide and EU-based portfolio for clients to pick from.
Companies with dominant market shares and a proven track record are prioritized for inclusion in the Focus Global Quality Leaders portfolio. The portfolio is focused solely on direct investments and is worldwide in scope.
If you're an investor seeking a tailored asset management strategy that can help you earn desirable returns, consider the Enhanced Yield option. It prioritizes a diverse bond portfolio with a heavy weight on the credit market and developing economies.
Private debt, equity, real estate, and infrastructure assets are the focus of Private Markets asset management.
Investment Advisory
If you're an investor who prefers to make your own financial decisions, LGT bank's investment advisory service is a great choice. The service provides ahead-of-the-curve financial recommendations to help clients make better, more timely choices. In addition, LGT guarantees its clients receive open and consistent reporting on the sustainability and performance of their investment portfolios.
When it comes to LGT's financial advising service, clients can choose between several distinct models. LGT Advisory Classic is the original model and is ideal for individuals who like to build their portfolios around funds rather than individual securities. Clients who have a dedicated relationship manager benefit from close monitoring of their portfolios, access to the research undertaken by LGT bank's investment professionals, and appropriate buy and sell recommendations.
The second option, LGT Advisory Expert, is designed for those who prefer hands-on management of their portfolios through the purchase of individual securities and who also want access to LGT's investing professionals for advice. ESG consulting, foreign exchange strategies, structured products, and private equity investments are just some of the services that can be provided using this platform.
Meanwhile, LGT Active Advisory is made for clients who have complex portfolio structures and prefer to make their own investing decisions. By trading often, clients of this strategy can take advantage of short-term investing opportunities across all asset classes. LGT bank's clients have access to the firm's research experts, with whom they can discuss their own trading strategies.
Princely Strategy
LGT's Princely Strategy draws on the firm's many years of experience investing in a unified framework. By investing in a manner similar to that of the Princely Family, clients can take advantage of the wealth of experience gathered over many years.
With the goal of producing long-term returns similar to a global equities' portfolio but with decreased price fluctuations, the portfolio is diversified across a number of asset classes and worldwide marketplaces. However, some investors may be prohibited from purchasing LGT bank products or using its services.
Aligning customer and employee interests through the ability to invest alongside the Princely Family is central to the Princely Strategy. Alternative investments are a major part of this Strategy.
Due to restricted chances, ordinary investors can't directly engage in private equity markets, which might yield high returns. Under this method, clients have access to private equity options in addition to more conventional asset classes like stocks and bonds.
The Princely Strategy emphasizes diversification as a means of proactively mitigating risk. The strategy prioritizes asset-class diversity to provide a diversified portfolio and active management to boost returns.
Sustainable Investing
LGT bank's principles and activities are shaped by sustainability. LGT's owners, the Princely Family of Liechtenstein, have a long history of working to improve the world for future generations. The company exemplifies this dedication by providing clients with a comprehensive suite of sustainable investment options.
ESG criteria are part of sustainable investing. Positive social and environmental outcomes are prioritized alongside financial gains in sustainable investments. LGT bank offers different sustainable investment choices to meet your specific goals and preferences.
LGT provides responsible portfolio management services for customers who would rather outsource investment decision-making. When making investments, these regulations take into account numerous sustainability factors. Priority is given to assets that contribute to environmental and social improvement or have lower greenhouse gas emissions than industry standards.
LGT bank also offers sustainable investment advisory services tailored to your individual preferences, if you'd rather make your own investment selections. Their method of advice lays special emphasis on thematic investments, allowing you to take advantage of niche markets like those relating to climate change and the circular economy.
LGT selects investment funds and makes direct investments in shares and bonds when executing sustainable investment solutions. The firm's affiliate, LGT Capital Partners, offers sustainable equities and bond investment funds, and there are sustainable mutual funds and exchange traded funds available from other companies.
LGT bank is committed to enabling customers to link their investments with their sustainability goals and integrating sustainability into investment operations. The business provides end-to-end services to back up sustainable investment strategies, such as portfolio management, investment advisory, and access to sustainability funds.
Impact Investing
Impact investing lets people put their money into businesses they care about more than just making a profit for their shareholders. Private equity and other forms of impact investing, in which new cash is injected into for-profit businesses, are examples of alternative investment categories.
Through its affiliated firms Lightrock and LGT Capital Partners, LGT Private Banking provides its clients with unique access to impact investment options. Lightrock and LGT Capital Partners are leaders in the emerging field of impact investment. Both of these firms have been investing in businesses that are both sustainable and rapidly developing.
When choosing investments and managing their portfolios, impact investors think about more than just the bottom line.
Healthcare and education, renewable energy, the circular economy, and smart mobility and transit solutions are all key areas of focus for Lightrock's impact investments. Lightrock only invests in firms that share the firm's commitment to social justice, environmental responsibility, and economic growth.
In contrast, LGT Capital Partners has been conducting impact investments since 2010. It is an alternative investment asset manager that has put more than $1 billion into main funds and co-investments focused on making a positive social or environmental effect. Since 2021, LGT Capital Partners has also connected individual savers with private equity fund options in the growing field of impact investment.
Lightrock and LGT Capital Partners both provide specialist fund solutions to LGT clients, and LGT clients also have the option of investing directly with Lightrock in certain portfolio firms. Clients are given the opportunity to take part in impact investments that are in line with their personal values and goals, thereby making a good influence while also increasing their wealth.
Private Markets
A private market is that which investments are made in items that are not publicly traded. LGT is an investment firm that specializes in the private markets' illustrious subsets, such as private equity, private debt, private real estate, private infrastructure, and commodities. Private equity lets investors directly finance companies and share in their success. Long-term private market investments often yield high profits.
The returns on private equity investments are driven mostly by the success of the underlying company and are less influenced by market movements than those on standard investments like shares. Private equity funds have outperformed listed equities throughout time. However, private equity investment performance tends to vary more than typical equity funds.
Wealth Planning
It is common for families to benefit from long-term and all-encompassing wealth planning when dealing with complicated asset and family arrangements. For families with members living in several countries, with assets linked to the family company, or with income coming from multiple sources in different countries, this becomes an especially essential consideration.
Long-term asset allocation that is adjusted to the family's needs not only yields higher returns but also enables successful future planning without sacrificing the family's flexibility. This aids in the transfer of property without any hiccups. Among the many facets of wealth planning are the evaluation of possible business structures and the investigation of various investment opportunities, such as mutual funds, endowments, and insurance policies.
There may likely be changes to the client's legal and tax situations if they, or a member of their family, change their residency to another country. To bring the client's assets into compliance with the new legal framework, professionals are ready to help with the transition and send them to other experts who can answer any remaining questions they may have.
Initiating wealth transfer procedures as soon as possible is especially crucial given the intricacy of the family's situation. It can be difficult to manage family assets across multiple nations with varying laws and customs, or to accommodate the requirements, values, and aspirations of multiple family members.
Experts at LGT bank work with a reputable group of worldwide consultants in several wealth planning fields.
However, it is crucial to highlight that LGT does not provide detailed guidance in the areas of taxes or law, but that these factors are considered.
LGBT Bank Services for Ultra High Net Worth Individuals
Products and services adapted to the unique requirements of wealthy individuals and families are in high demand. LGT's broad wealth solutions meet these needs, as they facilitate not only a thorough overview and appropriate structuring, but also the transfer of money and the fulfillment of charitable obligations.
To guarantee that its ultra-high-net-worth clientele have access to a comprehensive suite of services, LGT bank takes an integrated approach that unifies its banking and financial services with its holistic wealth solutions. This entails access to private equity experts from LGT Capital Partners and Lightrock, as well as regular interactions with devoted relationship managers and investment professionals.
In providing varying services, LGT hopes to satisfy the different requirements of its high-net-worth clientele and aid them in achieving their financial and charitable goals.
LGT Bank Review Bottom Line
LGT Bank's quick and independent decision-making is a result of the bank's streamlined operations and competent management. With a proactive portfolio management strategy, the bank takes a holistic, long-term view.
LGT Bank is ideally positioned to identify and capitalize on alluring investment opportunities thanks to its presence in major investment and financial centers across the world.
It would be better to carefully strategize and review your decisions with a financial planner or professional financial advisor.
Pained by financial indecision? Want to invest with Adam?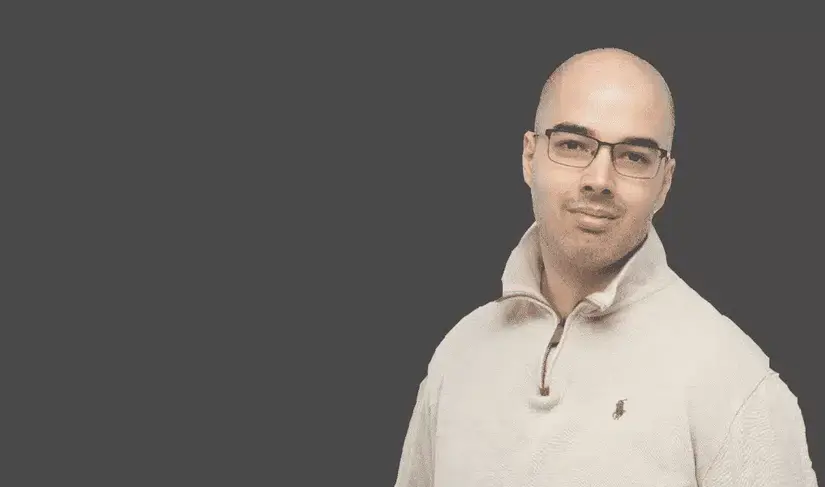 Adam is an internationally recognised author on financial matters, with over 668.8 million answer views on Quora.com, a widely sold book on Amazon, and a contributor on Forbes.