Liberty Mutual Insurance, a leading global insurer, is a renowned company that offers a vast range of insurance products and services.
The Massachusetts-based company is the sixth-largest property and casualty insurer in the United States and is celebrated for its comprehensive insurance offerings, advanced digital tools, and wide array of discount options.
However, like all companies, it has its strengths and weaknesses. This article aims to provide an in-depth review of Liberty Mutual Insurance, examining its pros and cons, coverage options, cost, financial stability, accessibility, customer satisfaction, and more.
This article is not intended to be taken as a recommendation or professional advice. Please consult a personal financial advisor if you are looking for insurance providers that can offer you what you need.
If you want to invest as an expat or high-net-worth individual, you can email me (advice@adamfayed.com) or use these contact options.
In general, we believe superior options exist in the market, but this article will look at some of the positives associated with liberty.
What is Liberty Mutual Insurance?
Liberty Mutual Group, which was founded in 1912, is a multinational insurance conglomerate offering a wide variety of protection plans to clients around the world.
Personal auto, home, workers comp, business multi peril, business auto, general, global, speciality, group disability, fire, and surety are all part of the package.
In terms of direct premiums written, the company is the sixth-largest vehicle insurer in the entire country.
In addition, Liberty Mutual Group has a substantial footprint around the world. It owns local insurance firms in Argentina, Brazil, Chile, China, Colombia, Ecuador, India, Ireland, Malaysia, Poland, Portugal, Singapore, Spain, Thailand, Turkey, the United Kingdom, Venezuela, and Vietnam.
Liberty Specialty Markets operates as a subsidiary of Liberty Mutual Insurance Group, a leading provider of insurance services around the world.
It serves brokers and clients in every significant market with a full range of insurance and reinsurance options. Gross Written Premium for Liberty Specialty Markets was $6,782,000,000 in 2020.
The Lloyd's syndicate, as well as European, American, Singaporean, and Bermudan company paper, are only five of the underwriting platforms currently available to Liberty Specialty Market clients.
As a result, the company can accommodate customers all around the world by providing them with a wide variety of options.
The Liberty Mutual Insurance Group, of which Liberty Mutual Insurance corporation – LMIC Liberty Specialty Markets is a component, is a Boston-based US Fortune 100 corporation with $145.4 billion in consolidated assets and $43.8 billion in consolidated revenue as of 31 December 2020.
The Liberty Mutual Insurance Group includes Liberty Mutual Insurance Company, which has the following credit ratings: Standard & Poor's gives it an A (Strong), and A.M. Best gives it an A (Excellent). Rated A2 (Good) by Moody's.
Liberty Specialty Markets is also a brand name used by Liberty Managing Agency Limited (LMAL) on behalf of Lloyd's of London Syndicate 4472.
In 2020, LMAL's annual GWP was $1.75 billion, and the company had headquarters in both London and Brussels.
LMAL's market rating for Lloyd's syndicates are as follows: A+ (Strong) from Standard & Poor's. A (Excellent) by A.M. Best, and AA- (Very Strong) by Fitch.
Liberty Specialty Markets is also the trading name for Liberty Mutual Insurance Europe SE (LMIE). It is a European platform that provides reliability and consistency to our customers throughout Europe.
LMIE, with its headquarters in Luxembourg, is just one more way that we facilitate our clients' growth and success. It has received a rating of A (Strong) from Standard & Poor's.
Formerly known as Iron-Starr Excess Agency and Ironshore Bermuda, Liberty Specialty Markets is now a managing general underwriting agency that writes insurance policies for Liberty Specialty Markets Bermuda Ltd. in the fields of property, excess casualty, financial lines, and healthcare.
This arm of the company has received a rating of A (Strong) from Standard and Poor's, A (Excellent) from A.M. Best, and A2 (Good) from Moody's.
Finally, located at One Raffles Quay, North Tower, Singapore, Liberty Specialty Markets Singapore Pte. Limited is supervised by the Monetary Authority of Singapore and, in 2018, generated $113 million in gross written premium (GWP).
This segment received ratings of A (Strong) from Standard and Poor's, A (Excellent) from A.M. Best, and an A3 rating from Moody's.
What are the pros of Liberty Mutual?
One of Liberty Mutual's significant strengths is the wide array of coverage options it provides. This includes standard auto coverage such as liability, collision, and comprehensive coverage, along with several unique add-ons.
These add-ons include a "deductible fund" that decreases a driver's deductible by $100 each year they go without a claim, and a rental car valet service for policyholders who have rental reimbursement coverage.
For homeowners, Liberty Mutual provides standard homeowners and renters insurance policies, along with additional coverage options. These options can include coverage for water backup, inflation protection, and personal property replacement cost.
Another notable advantage of Liberty Mutual is its use of advanced digital tools. The company offers a user-friendly quote tool, a mobile app, and the RightTrack program.
RightTrack is a telematics program that allows policyholders to receive auto insurance discounts by sharing their driving data with Liberty Mutual.
Liberty Mutual provides a wide range of discounts that could significantly reduce the cost of your premium.
These discounts include homeowner, military, good student, violation-free, and claims-free discounts, among others. Furthermore, Liberty Mutual offers a few unique discounts, such as a discount for getting a quote before your current policy expires.
What are the cons?
Despite its strengths, Liberty Mutual has received below-average customer satisfaction ratings. The company scored below the industry average in J.D. Power's 2022 U.S. Auto Claims Satisfaction Study.
Furthermore, the company received a complaint index of 2.66 from the National Association of Insurance Commissioners, indicating a higher-than-average number of complaints for private passenger auto insurance.
Another potential downside of Liberty Mutual is its high premiums. While the company offers several discounts to mitigate these costs, Liberty Mutual's car insurance rates are generally considered higher than average.
However, the exact cost of a policy can vary greatly depending on a variety of factors, so it's always a good idea to request a quote and compare prices.
What does Liberty Mutual offer?
Liberty Mutual Auto Insurance Plans
Liberty Mutual provides a wide range of auto insurance coverages, including some that are hard to get elsewhere.
Insurance policies often contain the basics like liability, comprehensive, collision, and uninsured/underinsured motorist protection. Liberty Mutual also offers many coverage enhancements that can be purchased separately. Some of the various insurance policies are described in further detail below.
Liability Coverage: If you accidentally cause harm to another person or their property, Liberty Mutual's liability insurance can assist cover the costs. Both personal injury protection and property damage liabilities are incorporated into the package.
Comprehensive Coverage: Your vehicle is protected from things like theft, vandalism, bad weather, fallen trees, and animal collisions with comprehensive coverage.
Collision Coverage: No matter who was at fault, collision insurance will help pay for your car repairs.
Uninsured or Underinsured Motorist Coverage: If you are ever in an accident with another driver who does not have insurance or does not have enough insurance to cover your medical bills and other losses, uninsured/underinsured motorist coverage will help you cover those expenses.
Optional Coverage Add-Ons: Rental car reimbursement, new car replacement, better car replacement, accident forgiveness, 24/7 roadside assistance, gap coverage, original parts replacement, protection for teachers, and coverage while driving in Mexico are all coverage add-ons offered by Liberty Mutual.
Liberty Mutual Home Insurance
Liberty Mutual provides more than just car insurance; they also provide excellent house insurance packages. Your home, possessions, legal responsibility, and cost of living, if any, are all covered by these policies.
The organization also offers supplemental insurance for things like water backup, inflation, and the expense to replace your belongings.
In addition to car insurance, house insurance, and renters insurance, Liberty Mutual also provides savings for combining multiple policies with them.
Fire, frozen pipes, water damage, wind/hail damage (even from hurricanes), and theft are just some of the dangers that are protected against by a Liberty Mutual homeowners insurance policy. It also provides insurance for mobile homes, condos, and landlords.
Liberty Mutual Life Insurance
When compared to competing life insurance providers, Liberty Mutual's selection may seem restricted.
The only types of life insurance this firm provides are term and whole, with a few riders available for further flexibility. If you need assistance selecting or understanding your Liberty Mutual life insurance policy, you can always contact one of their local agents.
Term life insurance provides protection for a set period of time, typically 10, 15, 20, or 30 years. It offers a death benefit and a fixed premium for the duration of the policy. The death benefit from whole life insurance is not subject to taxes, and neither are the premiums nor the cash value accumulation.
Should you avail of Liberty Mutual's insurance products?
Liberty Mutual insurance premiums are highly context-dependent. Your location, the make and model of vehicle you often drive, and your past driving record are just a few examples. You can acquire an exact quote by calling Liberty Mutual or beginning a quote online.
A.M. Best, Moody's, and Standard & Poor's are just a few of the credit rating firms that have given Liberty Mutual high marks for its financial soundness. Liberty Mutual should be able to fulfill its financial obligations to policyholders and creditors, according to these evaluations.
Liberty Mutual is easy to get in touch with thanks to their sleek and comprehensive website, which features a convenient online quotation form. Help with issues can be accessed at any time. All 50 states have access to the company's insurance offerings; however, not all discounts and savings are offered in every state.
Despite its strengths, Liberty Mutual has received below-average customer satisfaction ratings. The company scored below the industry average in J.D. Power's 2022 U.S. Insurance Digital Experience Study, and it has a high complaint index with the National Association of Insurance Commissioners.
Ultimately, Liberty Mutual is a reputable insurance provider that provides numerous plans and services, but it has hefty premiums and a lower-than-average customer satisfaction rating. Always shop around for the best insurance rate by comparing quotes from multiple providers.
Before making any insurance-related decisions, it is always a good idea to read the fine print and talk to an expert.
How does insurance work?
Insurance is a form of risk management in which a corporation agrees to compensate its policyholder for a variety of potential financial losses in exchange for premium payments.
Insurance premiums are reduced for policyholders thanks to the company's risk pooling strategy. Insurance is something that most people have, whether it is for their vehicle, their home, their health, or even their lives.
Accidents, injuries, and damage to property can all result in significant financial losses. Costs linked with legal obligation (liability) for harm done to a third party can also be covered by insurance.
Any individual or company can find an insurer willing to work with them if they offer a competitive enough premium and coverage package.
Automobile, health, house, and life insurance are typical kinds of individual insurance policies. Most people in the United States have health insurance, life insurance, or disability coverage, and most states mandate that drivers have auto insurance.
Companies can protect themselves from hazards unique to their industry by purchasing insurance policies; for instance, a fast food restaurant's coverage may pay for medical expenses related to an employee's deep fryer accident.
When a health care provider makes a mistake that results in patient harm or death, their malpractice insurance will foot the bill. Certain types of insurance may be obligatory for businesses under state legislation.
Specialty insurance policies are also available, such as those covering kidnapping, ransom, and extortion; identity theft; and wedding liability and cancellation.
Choosing the right insurance policy requires some education on the subject. For instance, comprehensive car insurance may or may not be what you need. The premium, the policy limit, and the deductible are the three parts of every insurance plan.
Premiums
The premium is the regular payment required to maintain coverage. When determining a policyholder's premium, insurers frequently consider a number of variables. Some instances are listed below.
Your age, where you live, your driving record, your credit score, and other factors may all play a role in determining the cost of your car insurance premium.
What factors into the cost of premiums? Various factors like age, gender, address, health, and policy limits affect the cost of health insurance.
Age, sex, cigarette usage, health, and the quantity of coverage all play a role in life insurance prices.
How risky of a claim you are in the eyes of your insurer is crucial. Let us say, for the sake of argument, that you have a collection of high-priced cars but a checkered driving record.
Your premiums for car insurance will likely be higher than those of someone who drives a single mid-range sedan and has a spotless driving record. However, prices for equivalent products might vary greatly amongst insurers. Therefore, some research is necessary to discover an appropriate cost.
Coverage Cap
When a loss is covered by an insurance policy, the insurer will pay up to the policy's limit. Periodic (annual or policy term) maximums, per-incident maximums, and lifetime (policy term) maximums are all possible.
Premiums are typically more expensive the higher the limit. The face value is the maximum benefit that will be paid out by an insurer under a standard life insurance policy. Upon your passing, your beneficiary will get this sum.
Plans that comply with the federal Affordable Care Act (ACA) cannot impose a lifetime restriction on prenatal care, delivery, or other pediatric treatments.
Deductible
The deductible is the amount of money you have to pay before your insurance company starts paying anything. Insurance deductibles discourage filing many, minor claims.
If your deductible is $1,000, for instance, you will be responsible for the first $1,000 of any claims. Let us say the cost to repair your car is $2,000. The first $1,000 is on you, and the next $1,000 is covered by insurance.
Depending on the insurer and the policy, deductibles may apply per claim or per policy. It is possible for health insurance policies to contain both an individual and a family deductible. High deductible policies cost less overall because policyholders are less likely to make claims of low value.
What are the types of coverage?
Countless varieties of protection are available. Let us start with the most crucial.
Medical Coverage
In addition to covering the costs of regular and unexpected medical care, health insurance may also include coverage for vision and dental care, however these may be purchased separately.
After reaching your yearly deductible, you may be required to pay a fixed amount or a percentage of the cost of a covered medical benefit in the form of a copay or coinsurance. Before these thresholds are reached, however, many preventative interventions may be provided at no cost.
Individuals can obtain health insurance through their employers, the Federal Health Insurance Marketplace, private insurance companies, or insurance agents.
Look for a health insurance plan with a smaller deductible if you have ongoing health problems or need frequent doctor visits.
If you and your family use a lot of medical services during the year, the higher annual premium may be justified by the lower out-of-pocket costs you will incur.
Property Insurance
Homeowners insurance (also known as house insurance) safeguards your residence, additional buildings on your property, and your belongings against calamities, accidents, theft, and vandalism. One variant of property protection is tenancy insurance.
If you live in an area prone to floods or earthquakes, you will need to get additional coverage.
Homeowners insurance is something that will likely be required by your lender or landlord. If you do not have homeowners insurance or if you stop paying your premiums, your mortgage lender can go out and get insurance on your behalf at your expense.
Automotive Coverage
If you cause an accident that results in bodily injury or property damage to another person, auto insurance can assist pay for medical bills and repair or replacement costs for your vehicle.
People can avoid having to pay for costly car repairs and accidents out of pocket by purchasing auto insurance instead. After an auto accident or other vehicle damage occurs, the firm will pay all or most of the covered costs.
Your automobile lender or leasing company would almost certainly insist that you obtain auto insurance if you financed or leased your vehicle. The lender, like a homeowner, may opt to buy insurance on your behalf.
Life Coverage
After your death, your beneficiaries (often a surviving spouse or minor children) are promised a payout from your life insurance policy. Lifetime premium payments are made instead.
Two primary categories of life insurance exist. Term life insurance provides protection for a predetermined time frame, typically between 10 and 20 years. If you pass away during that time, your heirs will get a payout.
As long as you keep paying your premiums, your permanent life insurance policy will last as long as you do.
Travel Insurance
The expenses and losses incurred due to trip cancellations or delays, medical emergencies, injuries, and evacuations, and lost or damaged luggage, rental cars, and temporary lodgings are all covered by travel insurance.
Should you seek the advice of a financial counselor when getting insurance as an expat?
Expat life has the potential to be both thrilling and fulfilling, but it also has its difficulties. Getting life insurance is one of the first things you should do as an expat.
Many expats find it difficult to go through the many international life insurance alternatives accessible to them. In such a situation, the assistance of an expat financial counselor can be invaluable.
When it comes to your financial well-being, it is best to consult with a pro who knows the ins and outs of expat life. Expats can turn to them for advice on a variety of financial matters, including finding affordable foreign life insurance.
Some of the ways in which a financial advisor can assist with questions about overseas life insurance are outlined below.
The ability to assess the need for life insurance is essential for a financial advisor working abroad.
They may suggest the best type of policy and the right amount of protection for international clients. This is especially important for expats who have loved ones back home that they need to support.
It can be challenging and time-consuming to apply for and receive life insurance in a foreign country. A financial advisor who has experience working with expats may help clients navigate through the various insurance options and choose the best one for their needs.
Foreigners can be educated on the specifics of each insurance, including any limitations or exclusions that may apply.
International life insurance policies can be modified to suit the needs of the policyholder. An insurance specialist who works with expats can be a great asset to people living abroad.
They can modify the policy in a variety of ways to meet their needs, including the quantity and length of coverage.
Visa and residency permit applications in many countries need proof of life insurance coverage. An expat financial advisor can ensure that their client's finances are in compliance with local laws and regulations. They are able to help non-native speakers understand and follow the rules of the land.
Expats can rest easy knowing their families back home will be taken care of in the event of an emergency.
An expat financial advisor can assist individuals plan for the financial security of their families in the case of an unexpected occurrence.
How much does it typically cost?
How much it will cost you to hire an expat financial advisor depends on the scope of work needed and the time frame during which the advisor will be employed.
If your position can be explained simply over the phone or through a video call, for instance, some advisors may be content with a low fee.
However, it is understandable for an expat financial advisor to charge more if there is a substantial amount of money at stake, such as an inheritance or several substantial interests in several countries.
The fees charged by financial advisors to those located in a foreign country can vary somewhat, depending on the advisor's level of experience and area of expertise.
Although some expat financial advisors choose to operate independently, the vast majority prefer to network with other experts in the field. Because of this, their service prices could potentially change.
Financial advisors working for an international firm may divide their time between analyzing data and communicating with clients.
Expat financial advisers typically work in unison with the customer's team of linked professionals outside the firm, such as tax experts, lawyers, and risk management specialists, to help the client attain their financial goals as efficiently as possible.
Many different businesses, including accounting firms, insurance companies, independent financial planning firms, and investment firms, hire financial planners who are based abroad.
As long as your current financial planner is helping you reach your goals, you should not look elsewhere. But if they are not improving or expanding as a source of value generation, you might want to keep looking.
One advisor could be more suitable than another depending on your specific needs, such as tax preparation or investment management.
An expat financial advisor can assist with investment and tax planning. To maximize the return on your investment, they can provide guidance on the best domestic and foreign investment strategies.
The counselor may suggest strategies for expats to safeguard their investments if the host country has high taxes and other financial risks, such as inflation.
Many people looking to retire overseas also seek out retirement planning advice. Establishing a savings plan and allocating a portion of each paycheck to it on a regular basis are two good examples.
You should do things like figure out your Social Security retirement benefit based on where you live, look at long-term care insurance options like annuities, and get a life insurance policy before you leave the country.
An expat financial advisor's services range from investment advice to retirement planning and beyond. An expat financial advisor may advise you on how to invest your money properly and where to put it.
If you are not a seasoned investor and have no clue what kinds of investments will work best for you, this is vital information to have.
If you are an expat living abroad, getting financial assistance is a must. An expat financial advisor can help with retirement planning, investment strategies, and more.
Final thoughts
Liberty Mutual is a well-established insurance company that offers a wide range of coverage options and benefits.
However, its customer satisfaction ratings are below average, and its premiums can be high. It's always a good idea to compare insurance quotes from multiple companies before deciding on the right one for you.
As always, it's crucial to carefully review all policy details and consult with a licensed insurance professional before making a decision.
If you are availing of Liberty Mutual's international offerings, an expat financial counselor can help you navigate the complexities of overseas life insurance. An expat's needs for life insurance can be evaluated, with options and individualized policies presented, as well as compliance and security guaranteed.
Working with a financial advisor that specializes in helping people who are living overseas is a good idea if you want to be sure your family is protected.
Pained by financial indecision? Want to invest with Adam?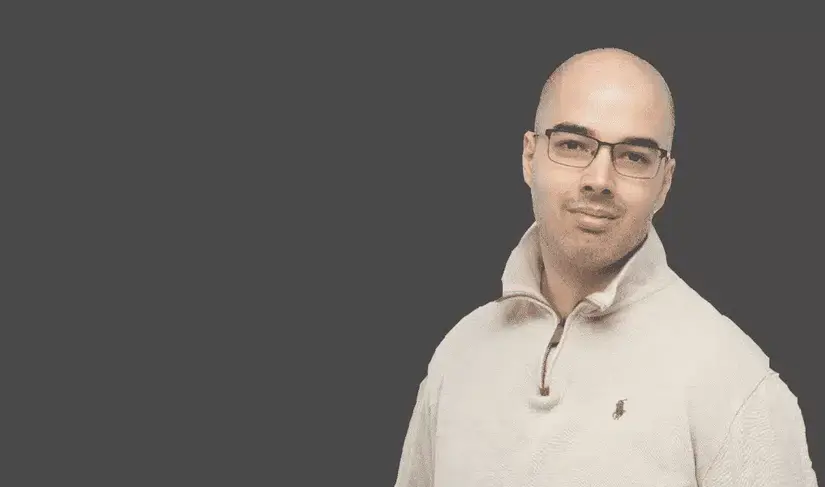 Adam is an internationally recognised author on financial matters, with over 669.2 million answer views on Quora.com, a widely sold book on Amazon, and a contributor on Forbes.