List of Banks in Grenada
If you are looking to invest as an expat or high-net-worth individual, which is what I specialize in, you can email me (advice@adamfayed.com) or WhatsApp (+44-7393-450-837).
Introduction
This article will detail the list of banks in Grenada as well as other relevant information like setting up an account.
Grenada has 18 banks, of which 3 are renowned. Including microfinance institutions, the remaining 15 hardly qualify as trustworthy.
Banks give internet banking access, service both individuals and corporate clients, and open accounts remotely. The monthly average cost of maintenance for settlement accounts is 5 US dollars.
List of Banks in Grenada: Eligibility for Setting Up a Bank Account
Banks in Grenada provide services to locals, foreigners, and residents under a variety of conditions. Non-residents must present extra documentation when opening an account and must specify which operations they will have access to. These will all be based on the banks' policies and license.
Banks in Grenada accept customers from both individuals and businesses. Current, checking, savings, and foreign currency accounts can be opened by individuals. Meanwhile, accounts for settlement, current, checking, saving, and foreign currency can be opened by legal businesses.
Required Documents to Open an Account
Three primary documents must be provided by each individual:
A paperwork for personal identification, such as a driver's license, ID card, resident card, NIS card, or social security card issued to a Grenada resident, among other documents. In some circumstances, two of these documents are needed.
A statement attesting to the applicant's registered residence. Recent utility bills are okay.
A statement of income verification. A salary certificate or employment contract may be enclosed by employees, however a bank account statement for the previous year must be enclosed by business owners and self-employed individuals.
The bank may further seek the following details:
A letter of recommendation from a financial institution with which the applicant is already affiliated. When the candidate opened their account with the bank should be mentioned in the letter, along with a statement from the bank expressing satisfaction with how the customer has handled their account. It's usually crucial that the bank account has been active for at least two years.
Applicants who are non-residents are typically asked for their taxpayer identification number or TIN.
The following records are required of legal entities:
Papers proving the existence of the company, such as the charter or memorandum of association, the registration certificate, and a Certificate of Good Standing or its equivalent. The company's compliance with all legal obligations is attested to in this document. The country's trade registry, where the company is registered, issues it.
Proof of the shareholder structure and board of directors. It is also possible to ask for certificates attesting to the election of the board of directors, the company secretary, the composition of the shareholders, the company register, and the resolution authorizing the issuance of shares.
A set of paperwork for individuals, such as a passport and utility bills that reveal the company's beneficiary. A personal account statement, tax return, pay stub, salary certificate, or dividend check from another company can all be used to verify information on the beneficiary's income. If the beneficiary is not a shareholder, a Declaration of Trust in the beneficiary's favor from the shareholder(s) must be submitted.
An account manager's power of attorney confirming their right to open and manage accounts on the business' behalf.
Each bank has a different set of required paperwork and different forms that must be completed. Any copy of an original document mailed to the bank must be translated into English, apostilled, and notarized in order to be accepted.
When compared to locals and citizens, foreigners are typically required to provide more documentation by Grenada's banks. To authenticate the amount of income, for instance, as well as to declare all sources of revenue, may be necessary. You can apply to become a citizen of Grenada to make using the banking system within this nation simpler.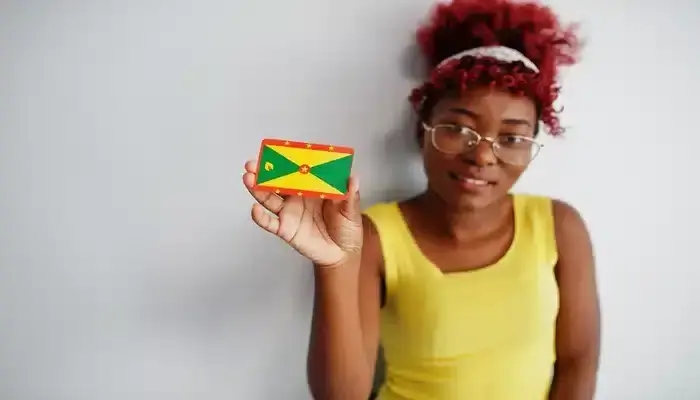 How to Get a Citizenship in Grenada
You can become a citizen of Grenada within six months. To accomplish this, you must make economic investments in the nation. Investors have two choices: the second investment can be refunded after five years, whereas the first is final.
A Grenada passport is also given to the investor's spouse, children under 30, siblings older than 18, parents, and grandparents. The cost of the citizenship program rises when family members are listed on the application.
Grenada nationals are not required to obtain visas to enter any of the 144 Schengen nations, including Great Britain, China, Singapore, and others. You need a visa to enter the USA, but you may apply for an E-2 business visa with a validity of five years. You can also get a tourist visa right away, which is valid for 10 years.
Investors can open a bank account quickly and without the need for extra documentation by selecting any organization from the list of banks in Grenada.
Grenadians pay no taxes on their worldwide income, salaries, capital gains, inheritance and gifts.
List of Banks in Grenada
All financial operations of the Eastern Caribbean Currency Union are governed by the Eastern Caribbean Central Bank. Maintaining the stability of the Eastern Caribbean dollar, the region's shared currency, is its primary objective.
Banks Operated in Grenada
ACB Grenada bank
CIBC Bank
RBC bank
Bank of Asia
FirstCaribbean International bank
BancorpSouth bank
Development bank
Fincor bank
Grenada Co-operative bank
Regions Bank
Renasant Bank
Woodforest bank
Republic Bank (Grenada)
Three banks in Grenada are members of the Caribbean Association of Banks, a group of the most reputable financial organizations: Republic Bank (Grenada), Grenada Co-operative Bank, as well as ACB Grenada Bank.
The FirstCaribbean International Bank, a sizable bank in Barbados, has two branches in Grenada as well. 16 Caribbean nations now have bank branches open.
The operations of Scotiabank and Republic Bank (Grenada) Ltd., the Group's existing affiliate in Grenada, were combined in 2021.
Grenada offers banking services to people and businesses from other nations as well. However, it typically takes longer for non-residents to obtain a bank account.
The Grenada citizenship by investment program provides the chance to obtain a second passport and take use of all the perks, such as visa-free travel, tax efficiency, and banking services.
List of Banks in Grenada: Currency
The East Caribbean dollar (denoted by EC$ or XCD) serves as the main currency in Grenada and five other Caribbean nations. The holders of such accounts face no currency risk because the East Caribbean dollar is tied to the US dollar and is always equivalent to 37 US cents.
By default, accounts are opened in East Caribbean dollar. There are also foreign currency accounts accessible in Canadian, US, British, and European currencies.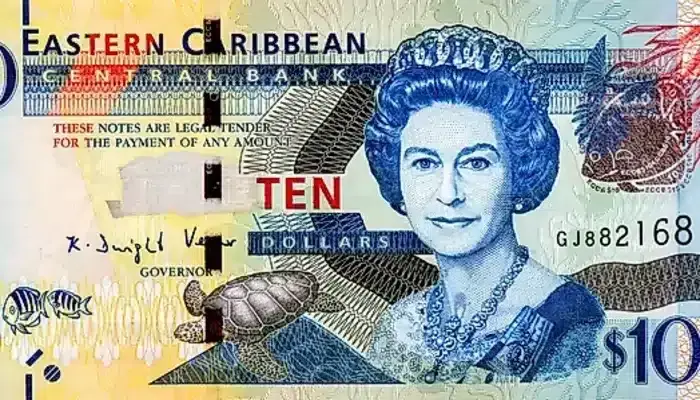 List of Banks in Grenada: Online banking
You can obtain an account statement, make money transfers between accounts, and pay utility bills using mobile or internet banking. Additionally, it is possible to ask for an overseas transfer, which the bank representative will handle within one business day.
No matter the time of day or the location of your bank, you may manage your business activities online at any time.
You must prepare the necessary bundle of documents in advance, provide them to the bank employee working with you, and complete an application for opening an account in order to open an account in person at the branch. When your application is accepted, you must go back to the bank to sign up for their online banking service, make a deposit, and, if necessary, get a bank card.
The initial application must be made online on the bank's website in order to open an account remotely. A representative via proxy may be used to transfer the necessary bundle of documents and signed contract rather than by mail. You can sign up for the bank's online banking service if your application is granted.
The bank gives the application up to two weeks of consideration, then an account is opened for the applicant once the application is approved. Although there is no fee to start an account, there may be circumstances where a particular sum of money needs to be deposited right away. In some cases the amount can be as much as 10,000 US dollars.
All bank customers have access to online banking at no cost. You may check your account balance, see a history of your transactions, get a statement, transfer money between accounts, and pay utility bills online. However, using the app will not allow you to transfer funds to another bank account or start a new account.
List of Banks in Grenada: The Bottom Line
There surely must be a bank in Grenada that can fit your needs whether as an investor or as an individual. Just be sure to check more thoroughly before setting up an account. You can talk to different bank representatives to know more of what services they can provide you with, as well as get an idea of not only the pros but also the potential cons of opening a bank account with them and doing your transactions.
Pained by financial indecision? Want to invest with Adam?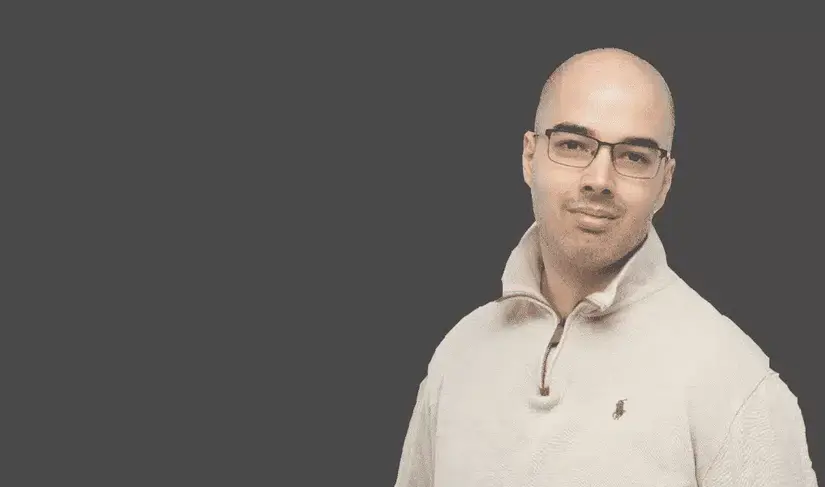 Adam is an internationally recognised author on financial matters, with over 584.6 million answers views on Quora.com and a widely sold book on Amazon and a contributor on Forbes.