In this article, we'll delve into what living in Auckland New Zealand is like for foreigners. We'll guide you on where to stay, how to get around Auckland, as well as what living costs, weather, and language to expect.
If you want to invest as an expat or high-net-worth individual, which is what i specialize in, you can email me (advice@adamfayed.com) or use WhatsApp (+44-7393-450-837).
Is Auckland a good place to live?
Auckland weather
Auckland has a temperate marine climate, with hot, humid summers and chilly, rainy winters. May, June, and July have the highest rainfall averages, whereas January and February have the most sunshine. A feature of the Auckland climate is its tendency toward the unpredictable, with sudden swings in both temperature and weather patterns.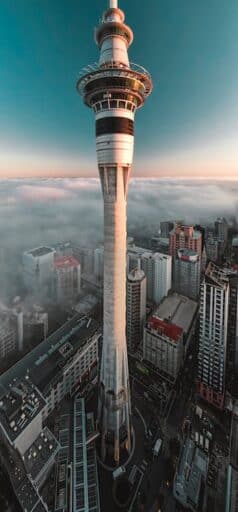 What's the language in Auckland?
Auckland's official language is English. While it is the main language for daily communication and governmental concerns, some people speak Maori, which is important to the country's culture.
Is Auckland safe?
Auckland has low crime and New Zealand's gun ownership is low. Deaths, rapes, and attacks are rare in the city, making it safe for residents and visitors. Auckland is also safe for women. Despite the high safety level, be cautious, especially in gang-infested neighborhoods. However, such acts are mostly isolated to South Auckland and may not harm immigrants or visitors.
Location puts Auckland vulnerable to natural calamities, especially large earthquakes and volcanic eruptions. Active volcanoes surround the city, but eruptions are rare. Auckland residents and officials are prepared for such calamities and have safety measures and disaster response systems. Auckland residents and visitors should learn about local emergency procedures and risks, especially in earthquake-prone areas.
Jobs in Auckland for foreigners
The Living wage in Auckland is $26 per hour, more than the minimum wage of $22.70 per hour for workers 16 and older. Unlike the minimum wage, the living wage is an hourly amount determined to ensure workers can live comfortably. While not required, employers who pay the living wage seek to give their workers enough money to live well.
Most residents living and working in Auckland report Monday through Friday for 40 hours. Overtime is paid for hours exceeding this standard. Remember that the working hours in Auckland are maxed at 60 hours each week.
In Auckland, several industries provide employment opportunities for both local and foreign workers, including IT, healthcare, education, tourism and hospitality, construction and engineering, manufacturing, etc.
Cost of living in Auckland
The estimated Living cost in Auckland for residents vary by household size. Family of four expenses are projected at nearly NZ$9,500, while single person expenses are more than NZ$5K. Housing, food, transportation, and other expenses are included in these estimates.
Look at some major Auckland expenses below:
Rent: One of Auckland's biggest expenses, rent varies by location and size. One-bedroom city center apartments rent for roughly NZ$2,172 per month, while three-bedroom apartments cost around NZ$4,038.
Meals: Auckland cuisine is expensive. Cheap restaurants charge around NZ$25 per dinner, whereas mid-range restaurants charge around NZ$120 for a three-course lunch for two.
Transportation: Auckland has affordable transportation. Bus and train passes cost about NZ$150 per month. Taxis and ride-sharing are accessible in the city.
Auckland has a higher cost of living than comparable New Zealand cities. Housing rates, especially in the city core, can dramatically affect monthly expenses.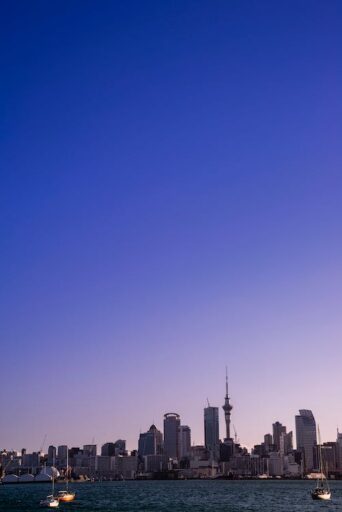 Living in Auckland vs London
When compared to London, consumer prices in Auckland are roughly 8.4 percent lower. This means that eating out, going to the movies, and buying other necessities is less expensive in Auckland than in other cities.
The difference between rent in London and Auckland is large, coming in at around 45.5%. This means that home and apartment rentals in Auckland are more affordable than in London.
However, compared to London, the cost of groceries in Auckland is almost 25% greater. This price difference shows that groceries and meals are more expensive in Auckland.
Best places to live in Auckland for young professionals
The city presents an array of neighborhoods and suburbs that hold particular appeal for young professionals moving to Auckland. The ideal place for your residence hinges on your personal preferences, lifestyle, and proximity to your workplace.
Auckland Central: Residing in the heart of the city offers convenient access to work, dining options, vibrant nightlife, and cultural attractions. Trendy central areas like Viaduct Harbour, Wynyard Quarter, and Britomart are popular choices.
Ponsonby: This inner-city suburb is renowned for its stylish boutiques, inviting cafes, and lively bars. It exudes a creative and diverse atmosphere, making it an appealing choice for many.
Grey Lynn: Situated near Ponsonby, Grey Lynn is a residential area celebrated for its character homes and tree-lined streets. It's an attractive option for young professionals seeking a quieter urban experience.
Kingsland: Kingsland is a hip and emerging suburb featuring a mix of cafes, restaurants, and bars. Its proximity to Eden Park and easy access to the city center add to its allure.
Newmarket: Newmarket stands out as a bustling shopping and commercial hub, offering a diverse range of entertainment and dining opportunities. It's particularly appealing to young professionals working in the area.
Mount Eden: This suburb provides a diverse housing selection and boasts a laid-back ambiance. It's renowned for the captivating views from Mount Eden Summit and offers convenient access to the city.
Parnell: Parnell, an upscale inner-city suburb, exudes historical charm. It features boutique shopping, art galleries, and fine dining, making it a captivating locale.
Freemans Bay: Freemans Bay is a central and vibrant area, featuring a mix of housing options. Its proximity to the waterfront and Ponsonby makes it a convenient choice for combining work and leisure.
Grafton: Grafton is a leafy suburb that holds particular appeal for medical professionals due to its close proximity to Auckland City Hospital and the University of Auckland.
Epsom: Epsom is an affluent suburb celebrated for its character-filled homes and exceptional schools. It's an attractive option for young professionals with families.
Transportation in Auckland
Auckland Transport operates the AT Metro public transportation system and is responsible for its management and coordination. It consists mostly of three modes—bus, train, and ferry—and serves the entire metropolitan region.
NZBus, the main bus company in Auckland, provides excellent service to most of the city's major tourist destinations. Bus fares vary by zone and cost at least about NZ$2. All services are discounted by 50% for kids aged under 15.
Transdev Auckland operates the trains that run between the downtown area and the suburbs of Auckland. Connectivity in the greater Auckland area is improved by the train system's four lines.
Fullers360 operates Auckland's ferry services, which are essential for getting people and goods between the city's islands and coastline. Tourists and locals alike can use these services, which provide scenic and time-saving modes of transportation.
Taxis and ride-hailing services like Uber are also widely available in Auckland in addition to the aforementioned public transit choices. These services facilitate easy and direct transportation between two locations.
For individuals who would rather have the freedom of the open road, Auckland's roads are in good condition. Both the Auckland International Airport and the CBD provide car rental services.
The busiest times on the roads are between 7 and 9 am and 4 and 6 pm. There are various parking choices for residents and visitors, including metered parking places and garages that accept both pennies and credit cards.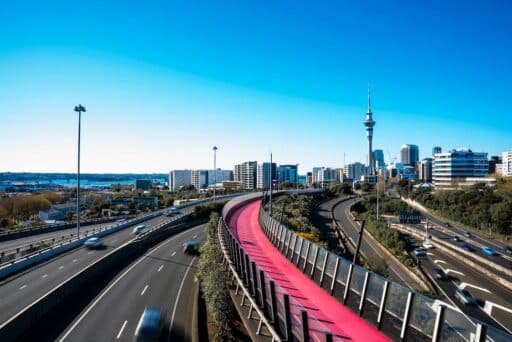 Banks in Auckland
There are a number of financial institutions to choose from in Auckland. Bank of New Zealand and Auckland Savings Bank are two examples of well-known financial institutions in the city.
Expats often find it easy to open a bank account in Auckland. A bank reference from your country of residence is typically required. Some financial institutions impose stipulations for international clients, such as a minimum opening deposit or verification of income.
It's best to double-check with the actual financial institution to make sure no further paperwork is needed. You can even establish an account online with some financial institutions before relocating to Auckland, though you may find that some features are unavailable until you verify your local address.
Safe and efficient banking is a specialty of financial institutions not just in Auckland but in NZ as a whole. Online banking is a popular and recommended choice. Expats can open a savings account, private account, or even a multi-currency account at any of Auckland's many banks.
Some financial institutions also feature wealth management services, insurance products, and investments, in addition to the standard set of banking services.
Banking costs in Auckland might differ by financial institution and account type. Banks have varying charge systems, so it's important to shop around to find one that works for your specific situation.
Are there international schools in Auckland?
International schools in Auckland cater to the unique educational requirements of expat children and their families. These schools often offer an assortment of internationally recognized curricula and give instruction in English. However, they may also offer instruction in other languages to meet the needs of their multi-ethnic student bodies.
High quality international education that can be easily transferred between countries is the goal of these establishments.
How is healthcare in Auckland?
Expats in Auckland have access to high-quality, diverse medical care, from local GPs to specialized treatment. The city has a free public healthcare system and a private healthcare industry for individuals who want more.
Most Aucklanders get medical treatment from GPs. Note that all Auckland dentists are Dental Council of New Zealand-registered. Mental health services are available in the city, and health insurance can help cover private healthcare costs.
Living in Auckland pros and cons
Benefits
Auckland, often dubbed the City of Sails, boasts a stunning natural setting with its scenic harbor, pristine beaches, lush parks, and iconic volcanic cones, offering a haven for outdoor enthusiasts. The city's inclusive and multicultural ambiance embraces people from various corners of the globe.
Auckland provides an excellent quality of life, aligning with New Zealand's consistent high rankings in global quality of life indices. It offers a more relaxed and balanced lifestyle compared to many bustling global metropolises. With reputable universities and a robust educational system, Auckland is an ideal destination for students and families.
The city's healthcare system is of high quality, backed by several hospitals and healthcare facilities. New Zealand's well-deserved reputation for safety is reflected in Auckland, making it one of the safest countries globally, characterized by low crime rates and a warm and inviting atmosphere.
Outdoor enthusiasts can indulge in activities such as hiking, sailing, surfing, and island exploration. Auckland's efficient public transportation system simplifies citywide mobility, while its vibrant arts and cultural scene encompasses museums, galleries, theaters, and music venues.
The work-life balance cherished by New Zealanders is evident in Auckland, with shorter workweeks and generous annual leave entitlements.
Disadvantages
One major downside of living in Auckland is that it is somewhat cut off from the rest of the globe, making any sort of international travel both time-consuming and expensive. Although the cost of living in Auckland is lower than in many other worldwide cities, dwelling in the city can still be expensive. Congestion, especially around rush hour, is a problem, but public transportation is getting better all the time.
In some fields, job prospects may be slimmer in Auckland compared to other cities like London or New York. Those who desire a permanently pleasant temperature and lack of humidity might not enjoy living in this city. Auckland's high demand and low supply make it difficult to find a good place to stay, especially in the city center.
Pained by financial indecision? Want to invest with Adam?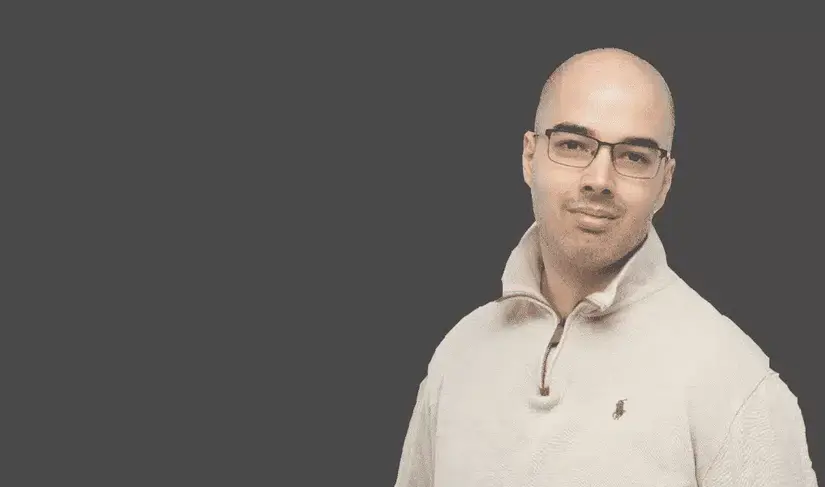 Adam is an internationally recognised author on financial matters, with over 693.5 million answer views on Quora.com, a widely sold book on Amazon, and a contributor on Forbes.