Living in Bahrain can be very attractive to expat thanks to its strong economy backed by a robust oil sector. Many also move to the country for better job prospects and higher pay. The Bahraini dinar is dubbed the second-most valuable currency in the world.
If you have any questions or want to invest as an expat or high-net-worth individual, you can email me (advice@adamfayed.com) or use these contact options.
What's it like living in Bahrain?
Climate
Due to the subtropical temperature and constant sunshine, expats may find it difficult to adjust to the heat. Highs of more over 45 degrees Celsius are not uncommon from June through September. Temperatures average around 24 degrees Celsius from December to March.
Visa and Residency
If you haven't found work in Bahrain yet, there are a number of ways to get sponsored for a visa, including through airlines and connections made through other expats living in the country. Obtaining a resident visa and a valid form of identification upon arrival in Bahrain is mandatory. Finding a job that will sponsor your visa, starting and registering a business in the nation, or getting a family visa to join a local spouse or parent are all viable options.
A work permit is required if you plan to earn money in Bahrain while you are a visitor. If you have an established place of employment before you relocate, collecting these documents may be a breeze. There are plenty of businesses that are ready to help their employees with visa sponsorship and the associated paperwork. Note that working in Bahrain on a tourist visa is against the law; visitors to the country should always be in possession of the relevant visas and permits.
A Tourist Visa is the correct choice for visitors to Bahrain who will be staying for a total of 30 days or less, regardless of whether they will be traveling for leisure, business, or other work-related purposes. This visa can be applied for beforehand through the Bahrain e-Visa system or upon arrival in the country. A valid passport is required, as is evidence of onward or return travel.
Work Visas are required for expatriates moving to Bahrain for work. After two years, this visa must be renewed. An offer of employment from a Bahraini enterprise is required for a Work Visa. Your prospective employer will arrange your work visa before you arrive.
If you plan to make Bahrain your permanent home and place of employment, you'll need a Residency Permit in addition to a Work Visa. This license is required alongside the work visa and has a normal two-year validity. It is recommended that you work with your Bahraini employer to start the residency permit application procedure. In some cases, this will include submitting paperwork to the nearest Bahrain embassy, such as a passport, application forms, and employment contracts.
Language
Bahrainis are open and kind people who take great pride in their homeland and culture. Many internationals have found reliable companions among the locals in Bahrain. Unless you're particularly determined, you won't need to worry about learning Arabic (the official language) because nearly everyone here knows English.
Since the government provides less aid to its citizens than in other Gulf states, many of Bahrain's office workers, taxi drivers, and shop clerks are actually natives of the country, lending an air of authenticity to the establishments themselves. While certain neighborhoods are quite traditional, many of the more affluent residents of Bahrain have received their education at western institutions and now coexist with foreigners, sending their children to international schools.
Internet Connection
Residents of Bahrain can pick from several different internet service providers to serve their homes. Providing necessary documentation is a standard part of the process of establishing up your internet connection. The original and a copy of your Bahraini ID, as well as your passport with a valid resident visa stamped in it, are required.
Accommodation
Renting in Bahrain
Rent for an entire year is usually paid in advance together with a security deposit when acquiring a residence in Bahrain. It's a good idea to ask potential landlords if they accept postdated checks, as some may be willing to do so. Your income documentation, passport, and resident visa will be requested at the time of lease signing.
Depending on your location preference, you can choose from an array of furnished or unfurnished houses among the country's housing prospects. It's smart to anticipate and put money aside for your housing expenditures, but if you find yourself in a bind, you may always look into getting a loan to pay the difference. Although not always the case, if you are relocating for employment, your employer may provide lodging for expat staff.
Can foreigners buy property in Bahrain?
Those of you who are not Bahraini nationals and would like to own property in Bahrain are limited to the freehold areas. A wide variety of housing options at various price points may be found in these specially designated areas. Both completed and unfinished off-plan properties are available in these neighborhoods for purchase.
It is wise to prioritize investment opportunities that either already have a title deed or property with a readily available title deed. This means that a title deed for the property has been issued, distinct from the developer's master title deed.
There is a minimum property value requirement of 50,000 dinar for foreign nationals to qualify. One rule of thumb to bear in mind, especially when looking to buy an apartment complex, is to prioritize structures with at least 10 stories, as there are unique visa requirements associated with this property type.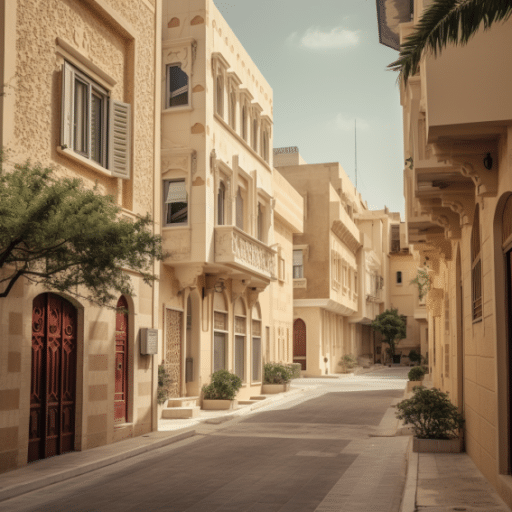 Expat Jobs in Bahrain
Workers with advanced skills can earn competitive wages in Bahrain, frequently more than they could back home. Families seeking a better life find Bahrain appealing due to its high wages and low cost of living. Expats with specific skill sets are highly sought after in the Bahraini labor market.
Expats with backgrounds in the oil and finance sectors, as well as those with experience in the building trades, can expect to find excellent employment opportunities and competitive incomes in the Gulf state. Thus, many families go to Bahrain to build an early retirement nest egg.
Bahrain is one of the top Middle Eastern expatriate labor markets. Because Friday is a holy day for Muslims, most businesses operate on a Sunday-Thursday or Saturday-Thursday schedule. Some companies may require their employees to put in 9-hour days, although 8 is the norm. Different sectors and self-employment are available in the country. Obtaining the proper Bahrain work visa is crucial to a successful employment launch.
Establish a bank account before starting work to get employer compensation. Explore whether you may contribute to a pension plan while working in Bahrain to secure your financial future.
How does banking work in Bahrain?
Bahrain makes creating a bank account easy for expats from around the world, with plenty of tools. Local and international banks serve expats well, including HSBC, National Bank of Bahrain, CitiBank, Ahli United Bank, Standard Chartered, and State Bank of India.
Do your research to identify the bank that best matches your needs as an expat, as each of these options has its own set of perks for international account holders. After settling on a branch, the next step in creating an account is to visit the location in person.
You'll need to provide documentation showing that you get regular direct deposits from your job. This can be in the form of a so-called no objection letter or a certificate stating that your employer agrees to direct deposit your salary on a monthly basis into the account you selected. You should also bring an ID and a utility bill to verify your address.
You can use a debit card to withdraw cash and do other ATM transactions with a bank account which also receives your paycheck. There are many ATMs in Bahrain because cash is still commonly utilized, with card transactions coming in second.
Tax in Bahrain for expats
Despite the lack of a personal income tax, workers in Bahrain who are employed by a natural person, legal entity, or business must make Social Insurance Organization contributions.
In Bahrain, neither citizens nor non-residents are subject to taxation or social insurance on capital gains or income that is not received in the country.
Other levies must be paid in Bahrain. All purchases made by locals are subject to a value added tax of 5%. In Bahrain, there is zero net worth tax.
International schools in Bahrain
All children in Bahrain between the 6 and 14 years old are required to go to school, and there is no cost associated with attending public schools. Children of expats living in Bahrain do not typically attend public schools. The key reasons for this desire are the difficulties expat children encounter in local schools when adjusting to the language and culture.
The expanding expatriate community drives most Bahraini private schools. International educational curricula, especially those of the United Kingdom and the United States, are widely adopted by these international schools. Furthermore, expats can select from schools that follow the internationally known program called International Baccalaureate program, the French, Australian, or Indian curricula.
It's worth noting that tuition at some of Bahrain's prestigious international institutions can be rather pricey. Your pay should be sufficient to cover the cost of your child's or children's education in Bahrain, thus it is wise to incorporate these costs into your job contract if you are migrating there for work.
Medical Care
Although foreigners have the legal right to use Bahrain's public healthcare system, they must pay a charge to do so. Despite the high quality of the country's medical care program, its use can quickly mount up financially. In addition, there are sometimes significant delays in receiving public healthcare in the country.
Private health insurance is recommended on top of two required medical exams (one in your home country and one in Bahrain) to process your paperwork and prove that you are in excellent health and free of communicable diseases. Both exams are required, with the first being more in-depth.
Transportation
Public vs Private Transport in Bahrain
When living in Bahrain for an extended term, having your own automobile is usually the most practical option. There are, however, well-established bus routes providing public transportation in even the largest cities in Bahrain. Uber and Careem are the two most popular ride-sharing applications in case you'd rather use a private car.
Because of the extreme heat that can be dangerous to pedestrians, driving is the preferred method of transportation in Bahrain. The lack of sidewalks outside of neighborhoods and shopping centers makes getting about on foot very difficult.
Buses are Bahrain's main public transportation. Although it spans a large area, foreigners may find it confusing, and buses are sometimes packed and uncooled. For a more comfortable and efficient public transportation experience, rent a taxi or private driver. To ensure fair billing, have your driver activate the meter at the start.
Expats in Bahrain frequently opt to buy or lease a vehicle, since it often provides the best combination of cost-effectiveness and practicality that will allow you to travel around the country whenever you like.
Bahrain's strict traffic laws must be considered before driving. Both drunk driving and cell phone use while driving are strictly prohibited in this country. Driving with an international license is legal, but residents must get a local license.
Is Bahrain safe?
The crime rate in Bahrain is low, therefore safety is not a major concern for foreign residents. Normal care should be taken, as they would be in any foreign country. Some precautions are as follows:
Stay away from any meetings or demonstrations where fighting or tensions are likely to break out. Avoiding possible flashpoints reduces the likelihood of being caught up in unrest.
Make sure to keep your valuables – especially money, electronics, and bags – are properly secured when you're out to avoid being a victim of pick-pocketing.
You should use caution when going out at night too, especially in low-income areas. Stay in regions that have plenty of lights and people if you must be out at night.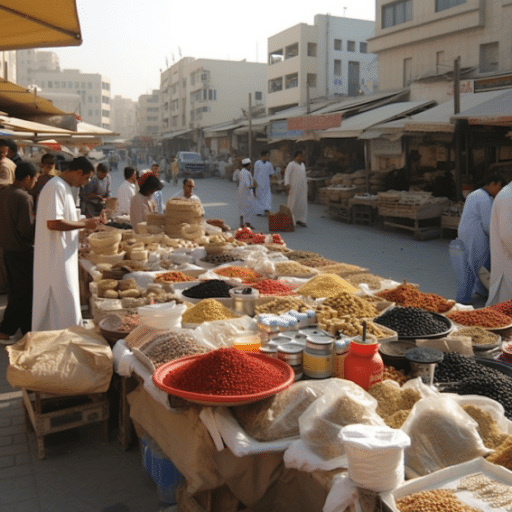 Cost of Living in Bahrain
Expats from other nations in Bahrain can expect incomes that are far greater than those in their home countries, which will translate to a much larger amount of disposable cash. This means most expats may keep a high quality of life without spending a fortune.
Housing expenses take up most of your income, followed by utilities, groceries, transportation, and other expenses.
An apartment rental can set you back around 266 dinar to 323 dinar (706 USD to 857 USD) based on location, but the price can be about 612 dinar to 780 dinar per square meter for acquisitions.
Expats moving to Bahrain alone will need roughly 323 dinar to cover monthly living expenses (not including rent), while a four-person family must have nearly 1,150 dinar.
The actual costs will largely depend on your lifestyle and preferences.
Culture and Entertainment
Bahrain is diversified in culture and religion. Islam is the national religion and heavily influences its population, although you will also find places of worship for other major faiths.
Muslims fast during daylight during Ramadan, the holy month. To show respect, avoid eating, drinking, and smoking in public or around Muslim friends and coworkers. At sunset, expats are urged to break the fast. Companies often have shortened hours during this holy month.
Bahrain's liberal attitude is famous in the Gulf. While not compelled to cover their heads or wear abayas in public, expatriate women should dress modestly. Buying alcohol in Bahrain is easy, and many eateries have permits. Bahrain is more accessible to the Middle East than many of its neighbors, despite its cultural distinctions.
Bahrain is small, yet it has waterparks, a great museum, and heritage sites. Traveling outside its borders is likely if your money allows. In addition, India, Sri Lanka, Turkey, Jordan, Greece, and Cyprus are all within a day's travel time of Bahrain, making them viable possibilities for multi-week excursions.
Restaurant and Shopping Options
Bahrain has a thriving restaurant culture that attracts not only locals but also weekend travelers from more conservative neighboring countries like Saudi Arabia, Kuwait, and Qatar. In contrast to the majority of Gulf countries, Bahrain is home to numerous outstanding licensed restaurants that are not housed within hotels. Restaurants serving anything from high-end Italian fare and Asian fusion to prime steaks can be found in abundance in the neighborhood of Adliya.
Bahrain's many supermarkets, including international chains like Waitrose and Carrefour, have a comprehensive selection of foodstuffs, with a specific department devoted to pork for those who like to shop there.
Bakeries in the area provide delicious Arabic flatbreads, specialty Asian supermarkets supply the large Asian expat community, and cold stores (corner shops) offer various snacks. Simple requests usually result in the item being brought out from behind the counter if you can't find it. There are many of places to get those necessities you forgot about, and many of them will transport little products right to your door.
Reasonably priced organic products, especially organic meat, are rather limited, and supply concerns can cause some items to be out of stock for weeks at a time. There are limited places where you can buy alcohol, but their numbers are dwindling as a result of community opposition. While you may buy booze online, you can't buy food that way, and most stores only accept cash.
For items beyond basic necessities, Western-style apparel and accessories, as well as sports and entertainment outlets, may be found in plenty in the malls. You should visit the souq if you want a true taste of the local retail culture. It is a great place for foreigners to get a feel for the local art culture in Bahrain, buy some hand-made jewelry or fabric, or both.
Pensions
Consider how living and working in Bahrain may affect your retirement savings if you want to stay there. Note that expatriates rarely receive state pensions in Bahrain. Thus, to safeguard your retirement finances, consider private pension options. However, if your stay in Bahrain is temporary, you may be able to continue paying to your home pension system while working here. Because of this adaptability, you can continue to put money away for retirement even if you move abroad.
Some of the Best Places to Live in Bahrain
Expatriate families are increasingly choosing Adliya, on Bahrain's eastern coast, for its multicultural atmosphere. Residents are entertained by numerous art galleries, boutiques, restaurants, and cafes in this rental-heavy region.
Famous for its US military post, Juffair is a popular hamlet for American expat families. There are several reputable foreign schools, restaurants, cafes, and retail malls in the neighborhood.
In Bahrain, the Amwaj Islands are a man-made paradise for luxury living with modern residences and villas, stores, restaurants, recreational spaces, and even a theme park to satisfy inhabitants' entertainment demands.
Pained by financial indecision? Want to invest with Adam?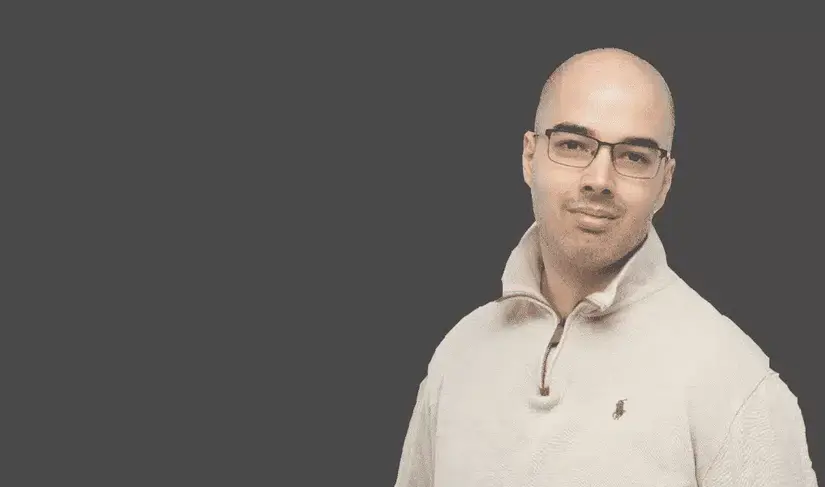 Adam is an internationally recognised author on financial matters, with over 693.5 million answer views on Quora.com, a widely sold book on Amazon, and a contributor on Forbes.