Discover the many facets of living in Frankfurt in this guide. Set against a backdrop of rich culture and innovation, Frankfurt invites you to embrace a lifestyle that's both dynamic and diverse.
If you want to invest as an expat or high-net-worth individual, you can email me (advice@adamfayed.com) or use these contact options.
Where is Frankfurt?
Western Germany's Frankfurt is a significant rail, air, and road transportation center. Frankfurt Airport, one of the busiest airports in the world, is situated in the city which itself has a diverse population that contributes to its international vibe. Frankfurt also exudes modernity and significance as one of Europe's major and cutting-edge financial sector centers.
Frankfurt is the capital of the state of Hesse.
The population of Frankfurt Germany at the time of writing stood at nearly 800,000.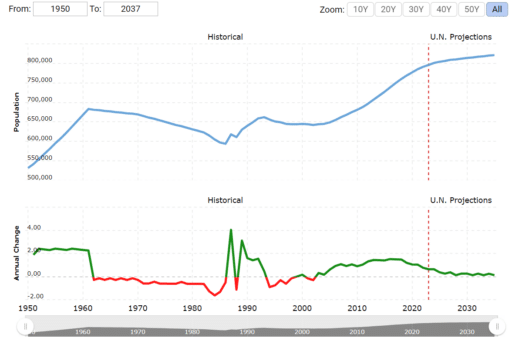 Is Frankfurt a good place to live?
Weather in Frankfurt
The climate of Frankfurt is oceanic and moderate, with four distinct seasons. Summers are hot and humid, but spring and fall are mild and pleasant. Meanwhile, winters in the city are harsh.
Frankfurt receives average precipitation all year round, with the wettest months being June and July. The city benefits from having a temperate environment thanks to its moderate humidity levels.
Is Frankfurt safe?
Most people agree that Frankfurt is a relatively risk-free place to live. It has a safe and reliable public transit system that is well-policed. Though generally safe, there are some districts in Frankfurt that, like those in other cities, are less so, especially at night.
Is health insurance in Frankfurt mandatory for expats?
Health insurance is mandatory for all inhabitants of Germany as of 2009, including international scholars and scientists working in Frankfurt. Depending on their income and employment situation, non-German nationals living in Frankfurt have the option of signing up with either a state health insurance provider or a private health insurance company.
The best expat-friendly hospitals in Frankfurt accept most international health plans.
How's the real estate market in Frankfurt?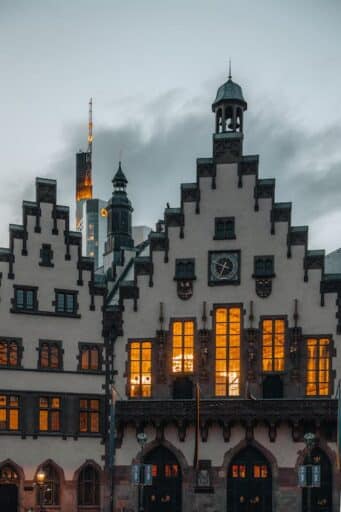 Rising market valuations, relatively short mortgage periods, and rate hikes have all contributed to falling real estate values in Frankfurt, Germany, in recent years, as reported by UBS. A major factor in this real estate market downturn is the lessening demand brought on by higher financing costs and mounting inflation.
Some developers have delayed or slowed down their projects as a result of this trend, which Reuters noted has affected not only Frankfurt but also other German towns. While this drop has reportedly helped some buyers afford housing in Frankfurt Germany, it has also led the building industry to prioritize the high-end of the market with things like residential skyscrapers and luxury condo complexes.
Apartments, rooms, and houses can be rented in Frankfurt, and they come either fully equipped or unfurnished to accommodate expats. Frankfurt may have greater housing costs than other German cities depending on location, size, and property type.
When seeking houses for rent in Germany, particularly within Frankfurt, expats should bring evidence of income and landlord references.
What's the cost of living in Frankfurt?
Living expenses in Frankfurt vary by lifestyle and family size. A single person who wants to live a comfortable life can expect to spend between €1,400 and €2,000 per month. On the other hand, a monthly income of nearly €4,500 would cover most costs for a typical family of four.
Frankfurt has a higher cost of living than many other German cities. The average salary in Frankfurt is €53,911 per annum.
Location, size, and property type affect Frankfurt accommodation prices. A 1-bedroom apartment in the outskirts can cost over €800 per month, while a 3-bedroom house in the city center can cost more than €2,000. Buying property costs €7,975 per square foot in the city center and €4,926 outside.
Additional costs should be considered. Basic utility costs for an 85-square-foot apartment are €291.5 per month. Mobile phone service with calls and 10GB+ data costs €25.5 per month. Cable or ADSL internet with 60 Mbps or more and unlimited data costs €39 per month. Having a meal at a cheap restaurant costs about €15, whereas a mid-range lunch for two costs about €60.
Where to live in Frankfurt
Westend has a sophisticated vibe thanks to its proximity to the downtown area and its ancient buildings and tree-lined avenues. Professionals, diplomats, and those living abroad tend to favor it.
Located on the Main's southern bank, Sachsenhausen is a town that successfully blends old and new. The gorgeous Museum Embankment and the exciting nightlife make this area famous.
Bockenheim is an exciting and varied neighborhood that draws a large student population from the nearby universities. Bockenheim is a popular place to live because of its laid-back vibe, abundance of parks, and low costs of living.
Nordend is a great place to raise a family due to its abundance of parks, old homes, and many food options. It's quieter and more residential there.
Located in eastern Frankfurt, Bornheim is a hip and diverse neighborhood full of cafés, pubs, and a broad range of people and cultures. It's a hit with both young adults and expat families.
Ostend is a promising new area that has seen a lot of growth in recent years. It's in close proximity to downtown and features contemporary housing alternatives and cultural activities.
Families looking for a tranquil setting may appreciate Rödelheim, a neighborhood known for its tranquility and greenery.
Western Frankfurt is home to the historic district of Höchst, a neighborhood with a quaint old town and a village-like feel. Festivals and other cultural events are big deals there.
Heddernheim is a neighborhood in northern Frankfurt that combines urban and suburban features. The city core and public transportation are both easily accessible from there.
Oberrad is a quiet residential area that has the feel of a little hamlet, perfect for individuals who value open space and a child-friendly community for their life in Frankfurt.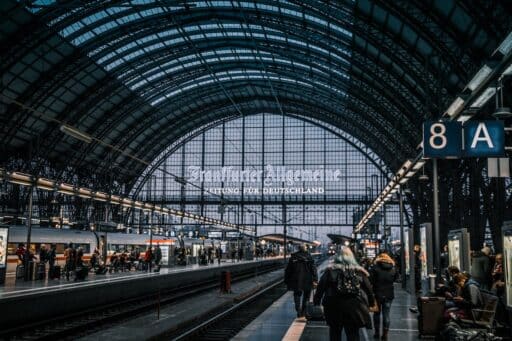 Are there international schools in Frankfurt?
International schools in Frankfurt provide an excellent education leading to credentials accepted all around the world. Their curriculum emphasizes academic excellence and university readiness through International Baccalaureate (IB) programs. While education is in English, German is taught, and French and Spanish are introduced in grade 6.
Waiting lists are commonplace due to the considerable demand for admission to such institutions. Therefore, early application is recommended to guarantee a spot. However, you should know that international schools in Frankfurt often charge hefty tuition, the specific price of which varies based on your child's grade level.
Banking for expats in Frankfurt
Frankfurt expats need bank accounts for financial management and transactions. Private commercial banks, public savings banks, cooperative banks, and online-only banks operate in the city.
Banks like HSBC Expat and Commerzbank that specialize in serving foreign clientele are good options for expats searching for a new place to do their banking.
A foreigner opening a bank account in Frankfurt will normally be asked for photo identity, a current address verification, and a proof of income certificate. Do note that most German banks charge for account maintenance and ATM withdrawals. Expats should compare banks' services and prices to find the best fit. Evaluating international money transfer services and fees is crucial for moving to Frankfurt.
Work in Frankfurt for expats
Frankfurt's thriving economy has long been associated with the banking and finance industries. However, the city's business sector has become more diverse in recent years because of the proliferation of tech companies, such as fintech businesses. Numerous tech companies and startups have established themselves in the German city.
Frankfurt is a hub for international corporations setting up shop in Germany, so many foreigners find employment in the banking, finance, and business sectors. Also, several international law firms have their headquarters in Frankfurt, making it a major center for the aviation sector.
Expats looking for work in Frankfurt should come prepared with impressive credentials due to the city's very competitive job market. Relocations and employee recruitment programs bring many foreign workers to the city.
Expats can use resources including internet job boards, recruiting firms, and career fairs to find employment. Attending industry events and joining professional groups are two great ways for expats to meet new people and advance their careers in Frankfurt.
How to get around Frankfurt
Subway, streetcar, bus, and commuting train riders in Frankfurt can all benefit from a well-oiled public transit machine. Public transportation in this city is mostly provided by the Rhine-Main Transport Association, which runs one of the largest systems in all of Germany.
Passengers can save time and effort by using a single ticket for many modes of public transit. You'll find ticket booths and ATMs near tram and bus stops and at U-Bahn stations to purchase your fare. For instance, a one-way adult single ticket within the downtown area costs €3, whereas a child's ticket costs under €2.
The day ticket, which allows unlimited travel inside Frankfurt's central zone for about €6 for adults and €3 for children, is one alternative for saving money on transportation.
In addition to unlimited transportation within the Frankfurt metropolitan region, use of the airport shuttle bus, savings on the tourism office's sightseeing tour, and free or reduced entrance to many city museums are all included with the Frankfurt Card.
The Frankfurt Hauptbahnhof is the country's busiest train station. There are more than 1,000 trains that travel to and from Frankfurt every day, plus another 700 that run on the city's suburban rail system. Additionally, the Rhine-Main Transport Association's regional trains are convenient for day trips to neighboring areas.
Even though bikes can be brought onto the Frankfurt metro for no additional cost, it is recommended that you avoid doing so during rush hours.
Can foreigners drive in Frankfurt?
Driving in Frankfurt is certainly an option for expats, although it's not always necessary thanks to the city's dependable public transport system.
When the need arises, expats can opt to share rides or rent a car, especially for trips out into the countryside. Expats who intend to drive in Frankfurt should study up on the special legislation governing driving in Germany. One important regulation is that after six months of driving with a foreign license, you must obtain a German driver's license.
Moving to Frankfurt: Residency and Citizenship
Permanent residency in Frankfurt requires meeting a number of requirements. Having paid into the state pension system for at least 60 months is one of them, as is showing some proficiency in German and knowledge of German culture, customs, and the law. A legal work permit and stable housing for oneself and one's family are other necessities.
Citizenship in Germany requires a longer duration of residence there. In most cases, this necessitates an eight-year commitment to German life, the presence of a reliable income stream, the absence of a criminal record, and the passing of a German language proficiency exam.
It's important to be realistic about the difficulty and length of time involved in obtaining permanent residency and citizenship in Frankfurt. Expats are urged to communicate with the proper authorities and seek expert advice to successfully navigate this procedure and ensure they meet all requirements and have the appropriate documentation. The Immigration Authority and the Ausländerbehörde handle immigration and asylum requests, respectively, in Frankfurt.
Pained by financial indecision? Want to invest with Adam?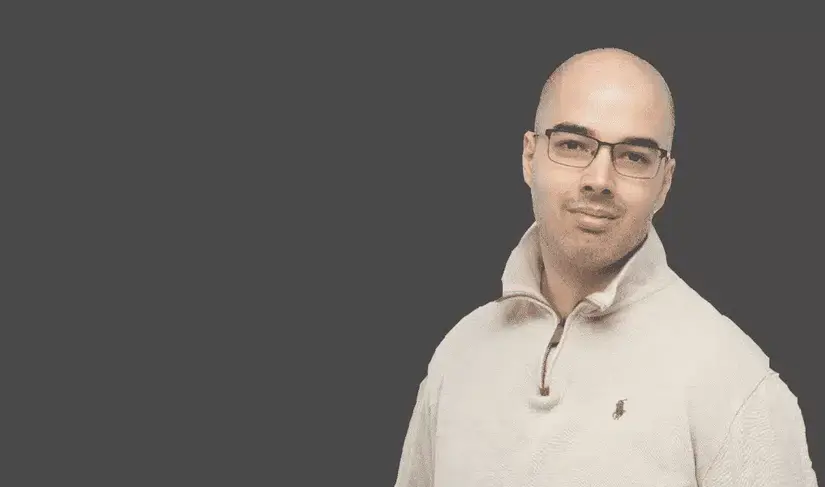 Adam is an internationally recognised author on financial matters, with over 694.5 million answer views on Quora.com, a widely sold book on Amazon, and a contributor on Forbes.