Living in Jakarta, Indonesia's capital, can be a rewarding experience for expats. The city offers a diverse lifestyle, with a fast-paced environment.
Jakarta expats may looking to network with other expats and local communities. Businesses, social clubs, and voluntary organizations provide expat networking events in Jakarta. Social media and forums can help expats network and identify Jakarta events.
Moving to Jakarta can be easy or hard depending on the preparations made prior to the relocation.
In this guide, we'll try to cover topics that could be essential for your transfer to a new setting.
If you want to invest as an expat or high-net-worth individual, you can email me (advice@adamfayed.com) or use these contact options.
Do I need a visa to go to Jakarta?
While up to 170 countries are exempt from getting a visa to visit Jakarta for 30 days, you'll need one if you're moving to the city.
Obtaining a work visa or permission in Indonesia might be difficult due to the country's strict limitations on foreign employment amid its high unemployment rate. Planning ahead to secure a proper work visa or permission is, thus, crucial.
Most international passengers must show a passport valid for at least six months after arrival date to enter Indonesia, regardless of whether a visa is required. However, certain business visitors from specified nations can enter with a 3-month passport.
You can contact the nearest Indonesian Embassy or consulate directly or visit the Ministry of Foreign Affairs' official website to learn more. However, we'll detail the types of visa you can choose from to give you an idea.
Tourist Visa
Indonesia requires a tourist visa from 75 nationalities, regardless of the length of stay. This may be an embassy or immigration checkpoint tourist visa that'll depend on nationality.
Only visitors with valid Libyan passports are currently eligible for Indonesia's tourist visa-on-arrival program. Travelers from Libya can wait in line at the border and apply for this visa at the immigration office. After completing this form, applicants must submit a variety of paper documents and pay a processing charge before their visa is issued.
A tourist visa for Indonesia can be obtained upon arrival and allows a visitor from Libya 30 days in the country. Tourist visas for Indonesia must be obtained from an Indonesian embassy or consulate well in advance of the visitor's anticipated arrival date for all other nationalities. This can be given for a range of valid duration and maximum stay lengths, depending on the visitor's nationality and the country's regulations.
E-Visa
To facilitate business travel for nationals of particular nations during the COVID-19 pandemic, Indonesian immigration regulations were modified in October 2020, and the Indonesian e-Visa system was introduced. This simplified application process does away with the need to go to embassies or consulates in person, or to wait in long immigration queues for a visa on arrival, in order to obtain a business visa.
Business visitors, investors, skilled professionals, and government officials are all eligible to apply for electronic visas to enter Indonesia. Travelers can only enter Indonesia if their home country has signed a Travel Corridor agreement. E-Visa applicants are required by law to show proof of financial support from an Indonesian individual or organization. This sponsor must be a member of the Board of Directors or an authorized HRD manager of an Indonesian company.
A simple online application form can be completed in minutes for an Indonesian business e-Visa. Applicants need to verify their identities, passport information, and travel arrangements. Once the necessary documents and e-Visa fee have been submitted, the application can be submitted. The application review and approval procedure usually take no more than a few working days.
Indonesia Multiple-Entry Visa
People entering Indonesia for official government operations, business or commercial activities, family visits, or other purposes are eligible for the Indonesia Multiple-Entry Visa. This visa can be used for either 6, 12, or 24 months. Authorization from Indonesia's Directorate General of Immigration is required for this sort of visa.
Business Visa
Multiple entries are permitted on the Indonesia Business Visa, which can be given for up to a year. A holder of this visa is allowed multiple entries into Indonesia and a maximum stay of 60 days at each entry point.
You can't work for an Indonesian company and collect a paycheck while on a Business visa, but you can attend meetings and training sessions, negotiate contracts, and undertake other business-related activities.
Limited Stay Visa
The Indonesia Limited Stay Visa, despite its name, is technically a "long-stay" visa. If you want to work, study, join relatives, or retire in Indonesia, this visa is the one you should get. It includes Work, Student, Family, Retirement, and Digital Nomad visas.
Your employer, school, or family member sponsor or guarantor in Indonesia must apply for a Letter of Visa Authorization from the Directorate General of Immigration in Jakarta before you can begin the application process for any of these visas. The appropriate Indonesian Embassy or Consulate will be notified once the Directorate General approves your visa application. Your visa will be processed through one of these diplomatic missions.
Is Jakarta a good place to live?
Food and Culture
Living in Jakarta will provide you with numerous chances to remedy any perceived cultural deficiencies. There is good justification for Jakarta to be considered Indonesia's cultural epicenter. Expats in reality have a lot to gain from the city's cultural offers. Leisure activities in the capital include jazz festivals, fashion weeks, international art exhibitions, and trade shows.
Jakarta has amazing food that will always make you hungry. They city has a diverse cuisine due to its many domestic and foreign immigrants. You may eat at any price point in jakarta, from cheap food stalls to five-star restaurants.
Climate
The Indonesian wet and dry seasons divide the year, making for a hot and humid temperature throughout most of Jakarta. If you're thinking about making Jakarta your permanent home, know that the weather is consistently hot (with average highs in the upper 30s) and wet (from November through March).
Because of this, residents of Jakarta must also endure frequent and severe floods from the city's many rivers. Overpopulation and the resulting deforestation required to offer more space for the expanding number of residents greatly enhance the risk of floods, making the rainy season merely one of several contributing factors. In addition to the city's poor infrastructure generating blocked drains, this can make some areas of Jakarta inaccessible.
Language
Bahasa Betawi, the native tongue of the inhabitants of Jakarta, is widely spoken until today. When interacting with foreigners, many Jakartans have picked up English as a second language.
Healthcare
Healthcare availability and quality in Jakarta is a topic that may be of interest to expats. Although there has been progress in the city's healthcare system, high-quality medical attention may still be hard to get by in some neighborhoods.
Expats living in Jakarta often choose to use the services of private clinics and foreign hospitals due to the availability of excellent medical care provided by staff fluent in English.
However, foreigners should prepare for the high cost of private medical treatment by purchasing health insurance before moving to Jakarta.
Jakarta is a megacity with little space, thus its residents tend to congregate in one region. Water, sewage, waste, and air pollution ensue. Flooding in Jakarta causes the spread of many different diseases.
Expats working and residing in Jakarta are strongly advised by the World Health Organization to acquire the following vaccinations in addition to the routine ones: Infectious diseases such as Japanese encephalitis, typhoid, rabies, and hepatitis A and B.
Is Jakarta safe?
Terrorists are being prosecuted by the Indonesian government, yet such tragedies are hard to prevent and may happen again.
Pick-pocketing and other forms of petty crime involving money are common in Jakarta, as they are in most large urban centers. Avoid accepting drinks from strangers in Jakarta's bars, keep close tabs on your credit card transactions, take precautions to secure your new property, and be careful with your possessions.
Indonesia also has severe anti-narcotic laws. You can be prosecuted for unwittingly transporting drugs, so don't let anyone touch your airport suitcase.
Cost of Living in Jakarta
How much money you'll need to survive in Jakarta will depend on factors like the kind of housing you choose. The costs associated with upkeep will naturally increase in proportion to the size and prestige of the home or neighborhood. The cost of living may also increase if you want to buy for groceries at Western-style supermarkets rather than at local markets.
Moreover, many individuals choose employing domestic help, which, while relatively inexpensive in contrast to other nations, could dramatically boost your cost of living in the city.
To identify a suitable house, negotiate rental terms, and ensure that the property satisfies safety and security standards, it is vital to deal with a respected real estate agent or housing agency. On top of the initial rent and security deposit, expats should budget for recurring monthly expenses like internet and cable TV service, repairs, and utilities.
You need roughly 8 million rupiah to 27.5 million rupiah (525 USD to 1,805 USD) for monthly living expenses (excluding rent), depending if you're single or a family with four members. Apartment rental costs around 4 million rupiah to 7.5 million rupiah based on location.
Expat Taxes in Jakarta
In most cases, a tax resident must report and pay taxes on all of their worldwide income. However, double taxation agreements can help mitigate this effect. The Income Tax Law now has a provision thanks to the Omnibus Law, which specifies that certain foreign individuals who become domestic tax subjects by establishing tax residency in Indonesia may only be taxed on income derived from Indonesia (even if received from abroad), provided they meet certain skill-related criteria.
This plan only applies for the first four years of tax residency. Notably, when an individual receives profits from foreign sources and employs the applicable tax treaty between Indonesia and the source nation, this territorial income-focused form of taxation may not apply.
If they meet the requirements, Indonesian citizens who spend more than 183 days outside of Indonesia in a 12-month period will also be considered foreign tax subjects.
Withholding tax (WHT) rates in Indonesia are currently set at 20% for individuals considered to be non-residents.
Transportation
The renowned traffic and crowded roadways of Jakarta can make even the simplest trips challenging. Jakarta has the world's worst traffic, especially during working hours (6 am to 10 am, 4 pm to 8 pm). The unfriendly walkways don't help either. Be prepared for a rough commute if you move here.
TransJakarta Bus Rapid Transit System, LRT Jakarta, and Commuter Line Railway are public transportation options. Knowing your routes before choosing one of these solutions is advised.
Having a driver in Jakarta is a huge benefit due to road congestions. But if you cannot afford gas, parking, road fees, insurance, and a driver's wage, this is not an option. It's reasonable to say, however, that in Jakarta, this choice is still very inexpensive compared to other global hubs.
Luckily, thanks to technological development, there is another choice: ridesharing apps like Gojek and Grab. Hiring a car or a motorcycle taxi becomes easier through these apps. Many people use these applications for long-distance transportation since they are speedy, easy to find, and affordable.
If you live alone, public transportation or travel applications are cheaper and better, but if you live with family or on the outskirts, you need have a car.
Can expats drive in Jakarta?
Foreigners who drive must get a SIM, or Indonesian driver's license. There are two options for SIM registration: online or at a police station. A local license can be obtained by anyone who has a valid license from another country and is willing to register and take a theoretical test.
Are there international schools in Jakarta?
Jakarta expats with children may seek for international schools that follow the IB or Cambridge curriculum and cater to international students.
These schools are pricey but offer a high-quality education, varied student body, and expat family support. Among the many excellent international schools in Jakarta are the Jakarta Intercultural School, the British School Jakarta, the Australian Independent School Jakarta, and many more.
Things to do in Jakarta
The sheer volume of recently built and planned shopping centers in Jakarta is astounding. Most modern shopping malls are part of larger mixed-use developments that typically include residential and commercial components including towers and townhomes, hotels, and medical facilities.
The upper middle class and elite of Jakarta are the primary targets of these malls, especially the newer ones. These malls have the most exclusive global design and fashion companies, amusement parks, expensive restaurants, and more.
The malls are popular gathering spots for middle-class to upper-class Indonesians because of the pleasant climate control, lack of pollution, and cleanliness (not to mention the ample amount of space) they provide.
For shoppers on a tighter budget, there are still options for less opulent shopping centers.
The astonishing variety of both international and local dishes can be attributed to Jakarta's diverse cultural mix and unquenchable culinary passion. You can have delicious food at a Michelin-starred restaurant, a pleasant café, or a street-side cart selling unique regional specialties due to this culinary diversity. You can't go anywhere in the city without coming across some hip new eatery or watering hole.
Explore Jakarta's apparently endless selection of restaurants and bars, each serving delicious food and refreshing drinks, to make the most of your stay.
Jakarta's nightlife is famous, from modest pool bars and karaoke rooms to live music venues, sports pubs, and upscale nightclubs. Don't be surprised — Jakarta's nightlife is as good as Europe, Australia, and elsewhere. For trendy and high-class clubs in Jakarta, Kuningan, Senayan, and Thamrin are prominent nightlife zones. Kemang has live music bands, pool, and sports bars.
Expat Jobs in Jakarta
Expats looking for work in Jakarta will find few opportunities outside of internal transfers due to the city's tight visa policies. Some employment prospects, though, persist. Many internationals (especially recent grads) who are unable to secure employment with a major international corporation end up in Jakarta, where there is a high need for English language instructors.
Additionally, a variety of internet job portals publish job postings. Getting a work visa and a job will be easier if you have specific skills. There are various work opportunities at the many foreign corporations with offices int eh city. The information technology industry, the insurance industry (with the exception of the most prestigious Indonesian corporations), the brokerage industry, and the export industry are all promising places to begin a professional career.
A membership directory (a good place to start for unsolicited applications), job newsletter, or online career exchange may also be available from the foreign chamber of commerce of your home country in Jakarta.
And in recent years, franchises, especially restaurant chains, have proliferated all throughout Jakarta.
Best places to live in Jakarta
In general, it is wise to look into the Jakarta housing market before making a permanent move there. There are many different areas, so anyone may choose a place to live that is within their price range. The majority of foreigners live in rented homes or apartments. Condominium and land purchases are especially challenging for foreigners due to Indonesia's complex property regulations.
One of the oldest and most attractive parts of Jakarta is located in the city's geographic center. Menteng, with its colonial-era homes, the bustling neighborhood in Setiabudi's Golden Triangle, and several expat enclaves in Kuningan may all pique your interest if you're seeking a more affluent way of life.
These neighborhoods have higher rents than others in Jakarta due to their proximity to the CBD. Luxury apartment complexes overseen by a resident manager are the norm in these areas. However, the traffic in certain locations, especially the Golden Triangle, may be extremely loud; this is just something you'll have to get accustomed to if you decide to move to Jakarta.
Expatriates who are working with a smaller budget may want to think about the possibility of moving to East Jakarta. Besides being cost-effective, expats like this region since it's near the city's economic and industrial hubs, where many are employed. Housing costs are lower here than in other regions of the city, but commutes are longer.
The presence of a sizable Indian expat community in East Jakarta is an attractive feature for some. The significant distances to most international schools make this area less desirable for families with children.
On the other hand, Kemang is a great place to live if you're relocating with children. This part of southern Jakarta is famous for its stunning surroundings and high-end homes surrounded by greenery. International families often choose to live in the region because of its closeness to international schools, as well as its wide gardens, retail areas, and dining alternatives.
Pained by financial indecision? Want to invest with Adam?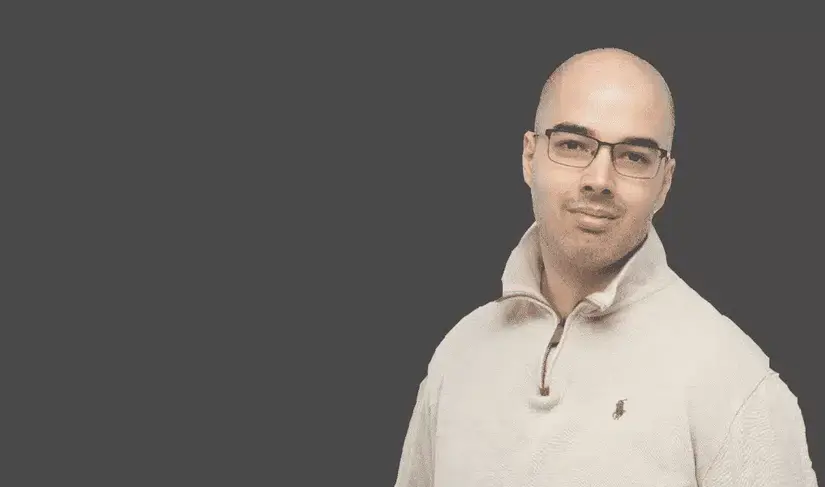 Adam is an internationally recognised author on financial matters, with over 668.8 million answer views on Quora.com, a widely sold book on Amazon, and a contributor on Forbes.