Living in Puerto Vallarta can be suitable to expats who crave the heat, a laid-back lifestyle, and affordable living costs.
Puerto Vallarta is a beautiful seaside resort city in Mexico with a strong expat community. You'll find it simple to become part of the community thanks to the kind and helpful locals.
Many people are working for the tourism sector, which is a major support for the city's economy. There are also those who live off Bay of Banderas fishing. Over the previous decade, construction and house sales have been major revenue sources, but the global real estate slowdown has tempered both.
Nevertheless, the city is becoming a key e-commerce in Mexico as businesses from knowledge industries move to the area.
If you want to invest as an expat or high-net-worth individual, which is what I specialize in, you can email me (advice@adamfayed.com) or use WhatsApp (+44-7393-450-837).
What's it like to live in Puerto Vallarta?
Visa Requirements
If you only plan to stay for not more than six months, you don't need a visa if you're going to Mexico from the United States or Canada. If you plan on staying longer, as in living in Puerto Vallarta, you'll need to apply for and be granted a visa that will allow you to legally live in the country. You can also opt to secure a digital nomad visa which is valid for a year and may be extended for an additional one to three years.
Lifestyle
Puerto Vallarta is a vibrant destination that offers an abundance of entertainment options and delightful dining experiences. Along the miles-long Malecon, you'll discover numerous bars and restaurants with breathtaking ocean views. Whether you crave some international or authentic Mexican cuisine representing various regions of the country, there is a diverse range of options to satisfy your taste buds.
The popular Zona Romantica district also boasts casual eateries and fine dining establishments, ensuring that you eat well in the city.
For a memorable experience, many expats and vacationers alike enjoy dining at the eateries located directly on the sandy shores of Los Muertos beach. Additionally, there is no shortage of live music venues where you can revel in performances spanning various genres such as jazz, classical, rock, and acoustic guitar. The best part is that ticket prices for these professional-level entertainment experiences are considerably lower compared to those in the US or Europe.
Living in Puerto Vallarta is synonymous with embracing the beach lifestyle. The beach becomes a hub of activity, especially during the winter months, with rental options for beach umbrellas and loungers readily available. You can either partake in exhilarating activities like parasailing or simply relax and enjoy the soothing sight of the ocean. With waiters attending to your needs, refreshing drinks are just a call away.
The expat community in Puerto Vallarta is highly active, providing ample opportunities for socializing like get-togethers, dinner parties, beach days and brunches. Expats are also actively involved in volunteering within the local community and organizing fundraisers for various charities, fostering a sense of connection and purpose.
Given its coastal location, water activities like boating hold a special place in the heart of Puerto Vallarta. The Bay of Banderas offers an idyllic setting for sailing excursions, sport fishing, and whale watching. Many expats who own boats venture to charming seaside villages along the coast, such as Yelapa, where they can anchor offshore and enjoy a leisurely day on an uncrowded beach while savoring a delicious lunch.
In Puerto Vallarta, excitement awaits both on land and at sea, ensuring a captivating and fulfilling lifestyle for residents and visitors alike.
Nightlife
Puerto Vallarta's nightlife is a lively international gathering that offers fun everywhere. Bars, cafés, and nightclubs fill the Malecon, Romantic Zone, and Los Muertos Beach's cobblestone streets after sunset. The Marina is full with intriguing locations for a memorable night out too.
Puerto Vallarta's nightlife caters to all tastes. Signature bartending, traditional and foreign food, beachside cocktails, and trendy venues are all available in the city. You'll discover the right spot to make memories regardless of your evening plans.
You can also hop from club to club for a dynamic and unforgettable night.
Local Cultural Happenings
While Puerto Vallarta attracts a significant number of international visitors, it proudly retains its authentic Mexican essence. Throughout the year, the city celebrates its diverse cultural background with parades and other public events.
One of the most notable festivities is Dia de Muertos, meaning Day of the Dead, which is traditionally observed on November 1 and 2 every year. This occasion serves as a time for Mexican families to commemorate their departed loved ones. However, in Puerto Vallarta, it has evolved into a lively and festive affair.
Both locals and expats enthusiastically participate by adorning themselves as skeletons and immersing themselves in the festive atmosphere.
Puerto Vallarta also celebrates other significant holidays. Mexican Independence Day on September 16th is a momentous occasion marked by various events. Pilgrimages and parades are organized in early December to honor the Virgin of Guadalupe, the city's patron saint.
The municipal government contributes to the cultural scene by organizing frequent performances of folkloric dancing and music at the downtown amphitheater, situated on the Malecon. In addition, Puerto Vallarta has other events throughout the year, including those celebrating music, art, and gourmet cuisine. Events like this allow both locals and tourists to experience Puerto Vallarta's rich cultural landscape.
In Puerto Vallarta, the fusion of international influences with Mexican traditions creates a unique and dynamic environment, where the spirit of celebration and cultural appreciation is ever-present.
Local Cruises
Local boat cruises let you discover hidden jewels that are hard to reach. These trips take you to off-the-beaten-path, scenic locales. The activity offers swimming, snorkeling, diving, or leisure in gorgeous seas. A sunset cruise is also breathtaking.
Travel and Transportation
There are several convenient ways to travel in Puerto Vallarta. If you prefer flying, the city's international airport is well-served by various airlines, offering flights from the United States and other Mexican cities. It takes roughly 20 minutes to travel to the airport from the central city.
Traveling by bus is another option, although the journey can be quite long amid the steep and winding roads. From Mexico City, the trip takes approximately 14 hours. It's around 6-7 hours from Guadalajara. Flying is generally the recommended choice unless you're on a budget and don't mind the travel time.
If you prefer driving, the travel may even take longer than expected if you haven't considered the topography. The easiest route is Highway 200, the coastal road. However, if you plan to go inland to Guadalajara or Mexico City, this road will take you in a different direction. Traveling by car within Puerto Vallarta and its surrounding areas is straightforward, with well-maintained roads and manageable terrain.
Renting a car locally can be a great option too for exploring the stunning areas north and south of Puerto Vallarta along the coast roads. It offers flexibility and access to places that may be challenging to reach using public transport.
When it comes to taxis, be aware that they are usually not metered in most of Mexico's beachside towns and cities. So, it's advisable to agree on the price before setting foot in the cab. For comparison, travel in Mexico is generally cheaper than in the US, Canada, or Europe.
If you're in a hotel, a staff can assist in arranging taxis. Some may even display rates in the lobby. Nevertheless, taxi rates arranged by hotels tend to be higher than those hailed off the street. If you speak Spanish, you can try to directly haggle with the driver.
Healthcare
There are public and private healthcare options in Puerto Vallarta. If you hold a temporary or permanent residence visa, you can access Mexico's state-sponsored healthcare provided through the national health service IMSS.
There are also private clinics that offer high-quality healthcare services comparable to US standards. They have advanced diagnostic tech, personalized care, and prompt access to medical consultations, specialized treatments, and elective procedures. Many private healthcare providers in Puerto Vallarta have bilingual staff as well.
As an expat, it would be best to have health insurance ready. This ensures access to private healthcare facilities and a more seamless experience in case of any healthcare needs. Many insurance companies offer plans specifically tailored for foreigners living in Mexico.
Climate
From January to March, Puerto Vallarta experiences its coolest months. As we move into April through June, springtime brings warmer temperatures. The hottest period falls between July and September, with mid-July and August witnessing the highest levels of heat and humidity. It's during this time that many local residents venture off for travels, and retirees often visit their families back home, returning in late September as temperatures start to moderate.
When October arrives, Puerto Vallarta begins to offer the best climate until December. The temperatures become more comfortable as September progresses, bidding farewell to the intense humidity.
The city's rainy season typically spans from May to October. In the afternoons, heavy showers are possible several times a week. There is also the risk of experiencing tropical storms during the hottest months of the year.
Safety
Is Puerto Vallarta safe? Puerto Vallarta is Mexico's safest and friendliest expat city. The government acknowledges the significance of security in a tourist region; thus, it has a strong police and military presence. Violent crime is minimal in this large metropolis.
In Puerto Vallarta, minor crime—typically crimes of opportunity in tourist destinations—is the most frequent. Some walkways and construction zones may not be well-maintained. Drivers may also ignore pedestrians.
To guarantee a safe return home after nighttime strolls or nightlife, remain mindful of your surroundings and avoid drinking too much. Avoid leaving valuables in your vehicle, use the hotel room safe, or buy one if you reside in an apartment or house. By following these easy steps and being aware of these concerns, Puerto Vallarta provides a safe atmosphere to enjoy the sun and the city's enjoyable activities.
Cost of Living
The cost of living in Puerto Vallarta, excluding rent, are roughly 10,555 pesos or 597 USD per month when you're alone. That amount more than triples to 37,433 pesos or 2,117 USD for a four-person family.
If you opt renting, prepare as much as 10,242 pesos to 15,492 pesos (579 USD to 876 USD) for an apartment with one bedroom. If you're acquiring an apartment, it costs between 24,306 pesos to 48,078 pesos per square meter – that's roughly 1,375 USD to 2,719 USD.
Speaking of property, Puerto Vallarta's real estate market has also seen substantial increase paralleling the city's population boom during the last 15 years. Many locals are investing in the area since it is one of Mexico's fastest-growing metropolises. This is especially true for those interested in beachfront homes or those migrating from Mexico City.
Real estate in Puerto Vallarta has seen significant price increases due to rising demand. The highest prices are still being asked for prime real estate in the most attractive areas of the city center or in affluent neighborhoods to the north and south. There is still plenty of land and space available in the Vallarta area. If you're willing to be flexible with your location choices, you can discover some great deals as well.
Local real estate agents who are experts in the area are crucial in facilitating most real estate transactions. Large-scale real estate developments are also promoted by the builders themselves, especially those found in desirable areas such as close proximity to beaches or renowned golf courses.
Homes, lots, and condos on the beach are just some of the real estate prospects out there. Investors are buying houses with semi-rural settings and breathtaking beach and/or mountain views outside of Puerto Vallarta's downtown, where the majority of residences are resale properties.
What are the best neighborhoods in Puerto Vallarta?
El Centro
El Centro, the center of Puerto Vallarta, is where the city's political, cultural, and economic life all converge. Those who are lucky enough to reside here may easily enjoy everything that Puerto Vallarta has to offer. Restaurants, nightclubs, and shops provide plenty of entertainment. Part of the world-famous Los Muertos beach is located here too.
Those who opt to set up shop in Centro will find that many of the city's top attractions are within walking distance. Everything, from the famous Our Lady of Guadalupe chapel to the cultural hub of Plaza Las Armas, is within easy walking distance. The convenience of having so many points of interest within walking distance is a little-known perk of living in Centro.
When people imagine living permanently in this seaside paradise, a picture of Centro often comes to mind. Centro fulfills its promise of a superior quality of life with its world-famous Malecon, which is surrounded by a wide variety of entertainment options and exudes the special vibe of the Pacific coast.
5 De Deciembre
5 De Deciembre is a neighborhood with a prime location in Puerto Vallarta, bordered by the Hotel Zone to the north and downtown Puerto Vallarta to the south. This positioning makes it ideal for guests who want to be near the city's vibrant atmosphere without paying the premium of staying in Centro itself.
The neighborhood extends from the shores of Playa Camarones and climbs up into the picturesque cobblestone streets that lead to some of the most breathtaking viewpoints in the city. Many homes in this area offer private panoramic views of Banderas Bay.
5 De Deciembre is a melting pot of Puerto Vallarta locals, Mexican expats, and international residents, resulting in a diverse and exciting local ambiance. From renowned street-side taco stands that even impress the most seasoned residents to a variety of bars, lounges, and intimate eateries serving delightful local interpretations of global cuisines, the neighborhood offers a fantastic opportunity for newcomers to experience the authentic flavors of Mexico.
This neighborhood is the perfect destination for those seeking a genuine taste of the country and an enchanting blend of cultures, all while enjoying proximity to the lively attractions of Puerto Vallarta.
Zona Romantica
Known in English as the "Romantic Zone," this charming area captures the spirit of Puerto Vallarta before it became a hub of high-quality amenities and a sense of refinement. You can tell you're in Mexico because of the quaint stone-paved roads and vibrantly painted homes. Flowers, flags, and other colorful decorations adorn the balconies, while small, family-owned shops offering handmade items line the streets below.
In Zona Romantica, you may find unique boutiques and relaxing cafés selling products you won't find anywhere else. Visitors to Puerto Vallarta who are looking for a refined but genuine rural experience love the city's many charming antique shops and cozy coffee cafes, many of which provide free WiFi.
In addition, the Old Town Farmers' Market, the biggest open-air market in the city, is not far away. It gives residents and visitors easy access to the city's best selection of locally grown vegetables and artisanal goods.
Zona Romantica is highly sought after by new residents because of its attractive combination of traditional Mexican culture and contemporary comforts. Artistic types will find plenty to their liking, as the town's lively theater often plays home to cabaret, jazz, and drag acts. There's a lot for the artsy people to enjoy in this town, as the theater often hosts cabaret, jazz, and drag shows.
If you're a supporter or a part of the LGBT community, know that this place is very welcoming.
Marina Vallarta
Marina Vallarta, named after the city's harbor where cruise ships dock, is a great example of the variety of Puerto Vallarta's residential areas. Marina Vallarta is a high-end, well kept neighborhood, in sharp contrast to the surrounding, rustic beauty of El Pitillal. A world-class golf course gives the popular weekend activity a tropical spin, and is just one of the many attractions available to visitors.
The proximity of Marina Vallarta to the city's northern beaches and the Malecon region, which connects Zona Romantica and Centro to the coast, is another bonus for locals. High-end tourists flock to this area because of the freshly built condominium developments and the proximity to the opulent Galerias Vallarta.
Marina Vallarta displays the luxurious side of Puerto Vallarta and gives visitors a taste of the city's high life.
Fluvial Vallarta
There has been a dramatic increase in the number of visitors to Fluvial Vallarta, dubbed Friendly Vallarta, in recent years. This undiscovered treasure is located in an area that has a variety of well-known attractions, such as big American chain businesses like Starbucks and Costco, supermarkets, schools, and a popular local movie theater. Expats will love all of these advantages.
In comparison to more established districts, Fluvial Vallarta's rental prices and property values are often cheaper. This is mostly attributable to the neighborhood's position farther north of the city center and its relatively recent construction. It wasn't until the early 2000s that a rising interest in the Banderas Bay region led to a quick construction of residential areas in order to accommodate an inflow of migrants to Mexico.
Fluvial Vallarta has not been able to fetch the price that is associated with more established immigrant communities, despite the exponential growth in expat settlement that has occurred over the course of the last decade. Families will find its mix of conveniences and affordability to be hard to pass, making it a top pick for parents looking for a stable environment in which to raise children.
The neighborhood lives true to its name by providing a warm welcome to tourists who are thinking about making the place their permanent home. There has never been a better moment to discover this thriving area than right now, as it is anticipated that prices will climb as an increased number of people travel to Mexico from the north.
Puerto Vallarta's districts provide a rich tapestry of experiences, setting it apart from many other famous Mexican tourist destinations. There are so many different places to live that you're likely to find a group of individuals who share your interests and beliefs.
Living in Puerto Vallarta: Bottom Line
Life in Puerto Vallarta can be extraordinary and rewarding. Natural attractions, a mild year-round temperature, and an active arts community make this city a magnet for expats.
Whether you're looking for a laid-back beach life, thrilling mountain excursions, or a lively nightlife, Puerto Vallarta has you covered. It's simple to meet people and establish friends among the locals and the many different expats living here.
The city generally offers a good quality of life due to its low cost of living, high standard of essential services, and numerous residential prospects. Indulging in the allure and adventure of this seaside beauty might open up a new and exciting chapter in your life.
Pained by financial indecision? Want to invest with Adam?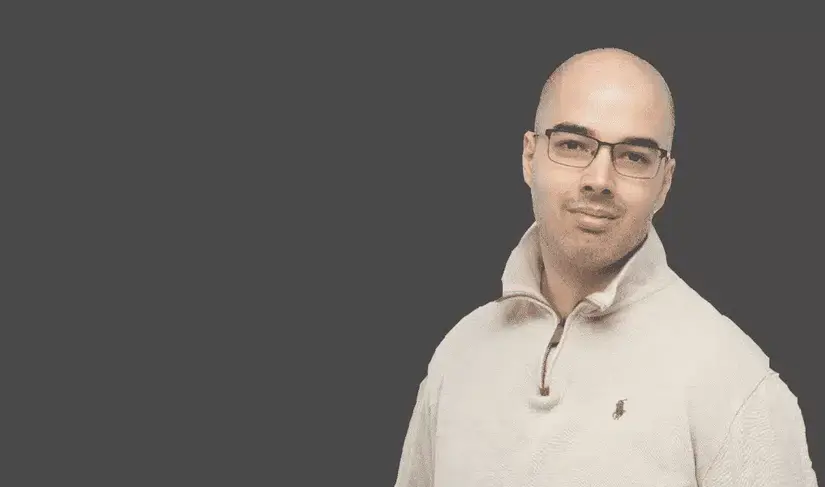 Adam is an internationally recognised author on financial matters, with over 669.2 million answer views on Quora.com, a widely sold book on Amazon, and a contributor on Forbes.