The wealthy desert nation nestled in the heart of the Middle East, Saudi Arabia has much to offer in terms of a rich cultural heritage and economic opportunities, making it a popular destination for expats worldwide.
In recent years, Saudi Arabia has seen a significant rise in its expatriate population. British professionals, in particular, are being drawn towards the kingdom due to favorable job prospects, lucrative salaries and a high standard of living.
If you're contemplating such a move, it's important to familiarize yourself with the Saudi culture, lifestyle, and the practical aspects of daily life to ensure a smooth transition.
In this guide, we aim to present a holistic picture, covering aspects ranging from the local customs and traditions, residential areas favored by British expats, to the cost of living, healthcare facilities and options for your child's education.
Moreover, our intention is to equip you with detailed information about the business culture and bureaucratic details about working in Saudi Arabia.
Given its distinct culture greatly influenced by religion and long-standing traditions, living in Saudi Arabia might appear daunting initially. However, with some insight and preparation, this transition could turn into an enriching cultural experience.
If you have any questions or want to invest as an expat or high-net-worth individual, you can email me (advice@adamfayed.com) or use these contact options.
What should you know before moving to Saudi Arabia in 2023?
As the largest economy in the Middle East, the "Land of the Two Holy Mosques" is home to millions of international workers. A third of Saudi Arabia's population, or roughly 10 million people, are estimated to be foreign nationals.
Do not be deceived by the huge volume of international relocation to Saudi Arabia. The desert kingdom is not a liberal, multiethnic community, but rather one distinguished by rigid customs and traditions, which newcomers must respect.
The formal name of the country is the Kingdom of Saudi Arabia, and it became a sovereign nation in 1932.
Culturally and historically, though, the region goes back much further, and the country takes great pleasure in being the birthplace of Islam. Therefore, those considering a move to Saudi Arabia should be cognizant of the fact that religion permeates every aspect of Saudi society.
The Al Saud dynasty has dominated the modern state from its creation, and King Salman bin Abdul-Aziz serves as both head of state and prime minister. The lack of political parties and other forms of public participation in politics should come as no surprise to a foreigner going to Saudi Arabia.
However, religious and legal intellectuals that make up the ulema have an official role in governance. The religious police, known as mutaween or, formally, the Committee for the Promotion of Virtue and the Prevention of Vice, ensure that public decency and decorum are respected even among non-locals and non-Muslims.
If you are not used to a rigid culture, moving to Saudi Arabia will test your capacity to bend and flex. While the faithful value hospitality highly, they will not accept actions that contradict the Quran or their understanding of its teachings.
The locals have both formal and informal norms that visitors to the country are required to follow. It is important to remember, nevertheless, that certain regions are more traditional than others. Riyadh is the most religiously devout part of Saudi Arabia, while Jeddah is more relaxed in its devotion to Islam.
Any potential expat should be aware of and comfortable with the following: women have extremely limited freedom of movement and expression, and gender segregation is widespread in practically all public venues.
It is hoped that the incoming monarch would continue the progress made by the late king Abdullah bin Abdul-Aziz, who in 2015 allowed women to vote and run for municipal office. However, these limitations could be especially challenging for a woman expat who relocates to Saudi Arabia.
Expats, particularly those who are not Muslims, are strongly encouraged to avoid doing anything that would upset their hosts, such as drinking alcohol in public, wearing obscene clothing (by local standards), or openly practicing a religion other than Islam.
In addition, it is illegal to bring in or eat any narcotics, alcoholic beverages, or pork products.
What should you know before living in Saudi Arabia as a British expat?
British expats moving to Saudi Arabia will experience both cultural shock and heat shock. During the height of summer, daytime highs can reach 50 °C in some locations.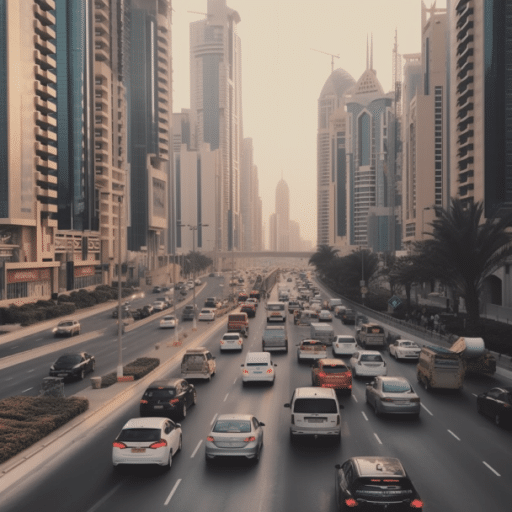 Everyone relocating to Saudi Arabia from a cooler climate should be aware of the potential risks this poses to their health. Remember that you can not simply undress and dive into the nearest body of water, especially if you are a woman.
Most of the Arabian Peninsula is desert or semi-arid shrubland, therefore precipitation is quite scarce throughout the year. With one exception, the Asir region is affected by the Indian Ocean monsoon season.
The country with the most oil reserves in the world is a magnet for multinational corporations and skilled workers. The unique foundations, benefits, and drawbacks of life in this "oriental tale" should be thoroughly researched by anyone considering a move there.
The population of the Kingdom of Saudi Arabia, although being one of the largest Arab states, is quite modest. This is to be expected, given that the region is predominantly desert.
There are little more than 32 million people living in Saudi Arabia, with the vast majority living in just a few major cities like Riyadh and Jeddah.
One-third of the locals are temporary workers from other countries, most commonly India, Pakistan, and Bangladesh. Only little more than 100,000 tourists from Europe and North America have visited so far this year.
The culture, economy, and climate of a country can be summarized by the following three points:
If you are not acclimated to the local way of life, cultural norms, and gender inequalities, moving here will be very disorienting. It will not be too tough to adjust to life in a foreign nation if you treat the local establishment with the respect to which it is entitled.
The Saudi rial (SAR) is the legal tender in the kingdom. The current exchange rate is 3.75 riyals to 1 US dollar. A loaf of bread costs 2 rials, a liter of milk costs 4 rials, and a dinner for one at a cafe will set you back 15 rials.
The country's climate shifts from region to region. The hottest weather occurs in the summer, when sand and dust storms are commonplace due to the high winds. Temperatures are mild in the winter, and rain and thunderstorms are common.
The Saudi Educational System
The regular school week in Saudi Arabia runs from Sunday through Thursday, with possible time reductions during Ramadan. From September to June, students attend either two or three semesters.
Saudi Arabia's official language of instruction is Arabic. Even though expat children have the legal right to enroll in public schools, the majority of expat parents do not want their children to attend because of the linguistic and cultural barriers.
Due to the high staff turnover and lack of skilled teachers at several foreign schools in Saudi Arabia, some expat parents may choose to supplement their children's education with private tuition.
Certain international schools, such as those representing the United States and the United Kingdom, are overseen by embassies and offer precedence to citizens of those countries.
While others provide courses from a variety of disciplines. There are usually long queues and the prices are somewhat steep. In contrast to domestic institutions, overseas schools typically admit both males and females.
Communication, healthcare, and infrastructure
Speedy ADSL and fibre broadband, in addition to expanding mobile broadband networks, are available in Saudi Arabia. Mobily, Zain, and the Saudi Telecom Company (STC) all have affordable internet plan options.
STC, Zain, and Mobily are Saudi Arabia's "big three" mobile operators. Scratch cards, bank cards, and online banking are all acceptable methods of payment for Internet and mobile services.
When it comes to the other Gulf states, Saudi Arabia has the most active social media presence. Ninety-eight percent of Saudis use social media, per a research by the Communications and Information Technology Commission. Skype, Facebook, Instagram, Twitter, Snapchat, and YouTube rank among the most widely used. Saudi Arabia is a major market for both Snapchat and YouTube.
These are the three largest mobile phone providers in the world. There are numerous prepaid and contract plans from which to select. You will need your Iqama (work permit) in order to open an account.
In the English-speaking world, Arab News is the most widely read publication. The majority of Saudi newspapers and magazines exclusively report on serious stories with a worldwide scope.
Medical facilities in Saudi Arabia are on par with those in the United States and Western Europe. There is a wide variety of public and private healthcare facilities, albeit you may need to travel outside the country for specialized care.
The quality of Saudi Arabia's public healthcare system is high. Most foreigners with private sector jobs choose private hospitals since they are required to have medical insurance. Be sure your health insurance can cover the higher costs associated with the higher quality of care offered by these hospitals.
Many of the doctors and nurses working at these facilities are foreigners who have learned the language.
Pharmacies in Saudi Arabia typically stock a wide variety of medical supplies. Regular pharmacy hours are Monday through Friday, 9:30 am – 1:00 pm, and 4:30 pm – 10:30 night.
There are certain hospitals that have pharmacies open around the clock where you can get both prescription and over-the-counter drugs.
Public hospitals in Saudi Arabia oversee the country's ambulance services. Paramedics are proficient in English and respond quickly to calls.
Transportation in Saudi Arabia
Most Saudis rely on private transportation or taxis because the country's public transit system is sorely lacking.
Driving is the most cost-effective method of transportation in Saudi Arabia due to low import tariffs and cheap gasoline. The roads in Saudi Arabia are top-notch, yet local motorists are notoriously dangerous.
Despite the fact that women can legally operate a motor vehicle, many continue to employ the services of a driver or rely on a male relative or spouse. Women and children can use the free shuttles provided by many expat communities.
Taxis are often the greatest alternative for female expats who do not have access to a driver or shuttle service. Taxis are not available for hailing on the street and must be reserved in advance. Even though most taxis use meters, rates spike during the holy months of Ramadan, Hajj, and Eid.
Buses serving both local and long-distance routes are regularly serviced and feature climate control. Saudi Arabia is linked to places including Jordan, Qatar, Syria, and the United Arab Emirates by long-distance bus routes.
SAPTCO, the Saudi government's transportation agency, lists six different bus routes serving the capital city of Riyadh on their website.
Prices range from 3 to 5 SR. The nation is also working on plans to improve transportation, most notably by constructing a metro system. The first stations are scheduled to open in 2019, and by 2021, all six lines and eighty-five stations will be functioning.
Uber and the local competitor Careem are two of the most popular taxi services in Riyadh. The majority of taxi riders are women, who until recently were unable to legally operate a motor vehicle.
While Saudi Arabia's rail network is small, the metros in Mecca and Riyad are relatively modern.
The enormous distances between Saudi cities mean that flying is the most efficient mode of transportation.
Regular domestic and international flights depart from all major airports, including King Khalid International Airport in Riyadh, King Abdulaziz International Airport in Jeddah, and King Fahd International Airport in or near Dhahran, all served by the national airline, Saudia.
Cost of living in Saudi Arabia
The cost of living in Saudi Arabia is far lower than in other Middle Eastern countries. Most foreign workers live comfortably, especially if their salary comes with housing, transportation, and schooling subsidies.
Housing costs in a compound are substantial, as are tuition costs at international schools. Gasoline is inexpensive because of the country's thriving oil industry, therefore driving around is affordable. It is cheap to stock up on local foods, but eating out and importing food may add up quickly.
What are the advantages of living in Saudi Arabia?
Moving to one of the Middle East's wealthiest countries offers numerous advantages:
Job prospects abound
Because of its wealth in oil and other natural resources, Saudi Arabia is increasingly appealing to experts from other countries.
The country's reputation as one of the most economically secure in the region also plays a major impact. While the oil industry is still the most attractive sector for expats, there are also numerous openings in the fields of medicine, banking, technology, logistics, and the media.
Qualified English language teachers are in high demand around the country.
High incomes and standard of living
Most people make their final career decisions based on financial considerations, and the pay in Saudi Arabia is high enough to attract and retain the best talent in any field.
You will not have to pay income tax here, and you will have access to amenities like a swimming pool, a gym, and covered parking. You will also get free transportation to and from work, a generous 30-day vacation, and a return flight home from your company.
Safety
The Saudi capital of Riyadh is one of the world's safest cities to call home. Due in great part to the visibility of law enforcement, the crime rate in this area is as low as it can be.
Tourism and travel
Saudi Arabia is centrally placed in the Middle East, making it easy and inexpensive for tourists to visit neighboring countries like the United Arab Emirates, Lebanon, Jordan, and even Southeast Asian destinations like Singapore, Thailand, and China.
Saudi Arabia, the birthplace of Islam and the shining jewel of the Muslim world, has attractions open to the public.
Excellent education system
The greatest teachers from all over the world are sought out by international schools in the Middle East, and students get instruction solely in English from native speakers. Employers typically pay for their employees' children's schooling if they are of school age and cannot legally enroll in public schools.
What are the challenges of living in Saudi Arabia?
Foreigners in Saudi Arabia may experience some difficulties due to the country's rigorous adherence to local traditions and customs.
The religious fervor of the country's citizens necessitates a strict adherence to a conservative dress code. Shorts are strictly forbidden for both sexes, and women must wear the customary black abaya whenever they are seen in public.
Women are not obligated to cover their hair, but they are advised to bring a scarf just in case.
Foreign nationals are required to sign a contract outlining the terms of their work, including the duration of the contract. There will be severe consequences if you try to leave before the end of your contract's term.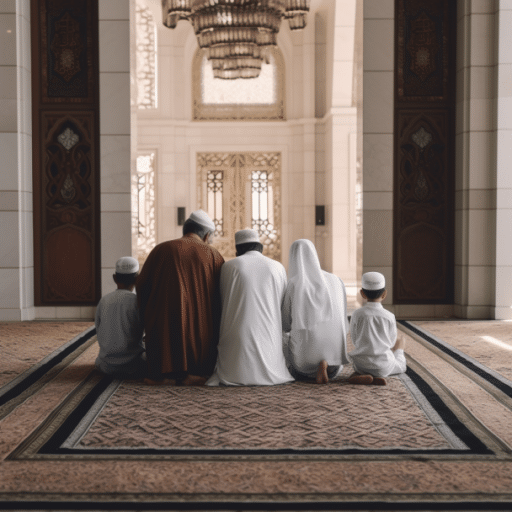 In this country, women's rights are significantly lower than men's. However, the government is rapidly suffering under the weight of overly tight regulations on fair sex.
That is why women just recently gained the right to operate a vehicle without male supervision. Males and females are required to sit in separate sections of public facilities like swimming pools and restaurants.
Life in the kingdom can appear dull to people who prefer to go out on Friday nights. There are no movie theaters or drinking establishments allowed. Locals who are looking for nightlife often travel to Dubai or Bahrain.
Even if you are able to handle the heat, sandstorms are another nuisance you may encounter in Saudi Arabia. Here, they are common and leave a thick layer of sand on everything in their path. Occasionally, the storms in Riyadh are severe enough to force the suspension of school.
How do you get a visa to live in Saudi Arabia?
To enter Saudi Arabia, one must first apply for a visa. To obtain a visa, you will need a sponsor and a passport valid for at least six months beyond your intended term of stay.
Additionally, your passport must have at least two consecutive blank visa pages facing each other.
You should not carry about two passports, as Saudi Arabia does not allow dual citizens. When dual US-Saudi citizens were found, for instance, one of their passports was taken away.
Also, be aware that you may have problems getting a visa or entering Saudi Arabia if your passport shows any signs of a recent trip to Israel. However, different tourists and foreigners have reported varying degrees of difficulty with this matter.
The Saudi Embassy or Consulate in the nation where you are legally permitted to live is where you should submit your visa application. Information on all Saudi embassies and consulates can be found on the website of the Saudi Ministry of Foreign Affairs.
The procedures for obtaining a visa can change depending on the reason for your trip and, in some cases, your country of origin.
For economic, scholarly, or religious purposes (Muslim pilgrims), however, visas were only issued to diplomatic guests and their families at the time of writing. No foreign national is permitted entry into the Kingdom of Saudi Arabia on a tourist visa.
It was once extremely difficult to travel to Saudi Arabia for any purpose, let alone tourism. There were only a few ways to enter the nation, including with a job, student, or business visa, as a pilgrim to Mecca and Medina, or as an accompanying family member like myself.
Beginning in 2019, tourists will be able to enter Saudi Arabia. Citizens of about 50 countries can now obtain an electronic visa in as little as 5 minutes, all without setting foot inside an embassy.
Meanwhile, aside from a passport that is at least 6 months valid, no additional documentation is required of the applicant.
Tourist visas are available to citizens of other countries; however, they require an application, hotel confirmation, flight itineraries, proof of job and financial stability, and a detailed plan of trip to be submitted to the Saudi Arabian embassy.
The embassy's visa application process can take one or two working days, and in either instance, the applicant must be over the age of 18.
The visa you acquire will allow you to enter and leave the country an unlimited number of times within a 12-month period. However, total time spent on Saudi Arabian soil must not go beyond 90 days. Anyone who enters the country without the proper visa will be fined 100 Saudi Riyals every day.
Anyone, not just Muslims, is welcome to visit the country. However, access to the holy cities of Mecca and Medina will be restricted to Muslims alone.
Women can travel alone without the accompaniment of a male guardian (mahram) and are not required by law to cover their hair or shoulders (abaya). The Saudi government has advised visitors to be respectful of local customs by dressing modestly while they are in the country.
Visas and the Arabic residence permit known as an "iqama" require a sponsor in order to be issued. The company in which one works acts as the sponsor for its employees. However, not all Saudi Arabian workers are permitted to bring their families to the country.
It is the sender's profession in the iqama, and not necessarily the sender's real position in the firm, that determines whether or not the sender is eligible to send an invitation to a family.
About 225 occupations, including pilots, auditors, poets, astronomers, and various doctors, teachers, and lawyers, qualify for family visas and residency permits.
What are the different visas in Saudi Arabia?
The following types of visas are required for entry to Saudi Arabia:
Business / Commercial Visa
Diplomatic and Official Visa
Employment Visa
Escort Visa (for the spouse and children of the principal traveler)
Family Visit Visa
Government Visit Visa
Residence Visa
Student Visa
Work Visit Visa
Hajj Visa
Umrah Visa
Keep in mind that a standard visa does not grant you the freedom to go in and out of the country as you want. You need a special visa for multiple entries if you want to leave the country and then return. Never overstay your visa, as doing so will result in a costly charge.
In addition, you will need the approval of your visa sponsor in order to apply for your exit visa and leave the country if you also possess a work and/or resident permit in addition to your visa.
Visa Requirement for Business Travel
Short-term business trips, such as those taken by corporate representatives, salespeople, investors, and so on, can qualify you for a Business Visa.
One recent, full-face, color image of yourself, taken against a white backdrop and the completed application form are typically required in addition to the passport. Visit the nearest Saudi Embassy or Consulate to obtain the form.
You must first obtain a visa application receipt number. The Enjaz webpage is the place to go for this. Enjaz is an IT service provider that initially processes visa applications and gives each successful applicant a unique "E number." Your visa application will not be processed without the E number.
One or both of the following may also be requested of you:
a letter from your company outlining your role at the company, your visit is purpose, and its expected length, with certification from your country's chamber of commerce.
your Saudi business associate has extended a personal invitation
There is a charge associated with each visa application. It is customary to make the payment through Enjaz or a certified visa agency.
Work Permits
The aforementioned Business Visa does not entitle its bearer to legal status in Saudi Arabia for purposes of employment or residence.
Obtaining a valid Employment Visa is essential before beginning employment. An employment visa has requirements that are very similar to those of a business visa, with the following exceptions:
certification of your Saudi employer's (or visa sponsor's, if they are different) letter from the Saudi Chamber of Commerce and the Saudi Ministry of Foreign Affairs
Certified copies of your degrees and/or licenses A copy of your signed employment contract
a recent police report that details any relevant criminal history
A qualified doctor's one of three copies of your certified medical report, which must include the findings of your HIV test.
A Residence Permit (iqama), valid for one or two years, must be issued in order for an employee to remain in the country for a longer period of time. The iqama can be obtained via regional offices of the Ministry of Interior's General Department of Passports.
What should you know about Saudi Arabia's pension system?
There are pensions for those 65 and up in Saudi Arabia. Retirement age for both men and women is 60. The employee and employer must mutually agree on the retirement date after 20 years of service, however this need is waived after 25 years.
After 20 years of service, if an employee's final wage was 10,000 SR, the minimum pension he is entitled to is 5,000 SR.
If an employee loses his ability to earn money in other ways, he will receive 40% of his final fixed salary. Employers in the public sector must take care of deducting pension payments.
Workers in the private sector are responsible for saving their own money for retirement. This only applies to government jobs. A person without formal work experience can only rely on social assistance if he or she applies for it on their own and can prove that they have no financially capable relatives.
A pension is not available to a woman who has spent her entire life caring for children and doing housework and who has reached retirement age without ever having held a paid employment position.
She needs her husband's income or that of her grown children to get by. Only in the event that she is living independently would she be eligible to ask for state-funded social services.
What should you know about Saudi Arabian taxes?
The General Authority of Zakat and Tax is responsible for all taxation within the country. Employees do not have to contribute to payroll taxes in Saudi Arabia. However, 20% of the net profit made by foreign enterprises operating in the country is contributed to the government.
Fees must be paid for each nonworking, dependant relative of a foreign national living in Saudi Arabia who also holds a valid residence visa.
Payment is required annually upon Iqama renewal or upon application for a final exit visa.
In Saudi Arabia, there is also a "religious tax" known as zakat. It is equivalent to 2.5% of the total earnings. Businesses and investors from the Persian Gulf countries that do business in the Kingdom of Saudi Arabia must pay this tax once a year.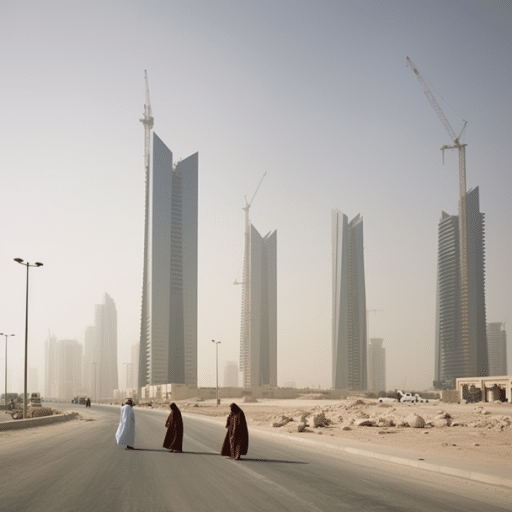 When a new foreign company begins operations in Saudi Arabia and a Saudi citizen owns a portion of the company's shares, the new company must also pay zakat, the size of which is determined by the value of the Saudi shareholders' stakes in the company.
Everything from capital and its earnings to business and industrial profits, financial assets, income-generating real estate, etc. are taxable under Sharia law.
There is no obligation to pay zakat on a loss-making enterprise. There is also no obligation to pay if a property owner does not make money from renting out his or her home.
A declaration must be made independently by the zakat giver. The calculations of the payer, such as the company's accounting and accounting books, will be double-checked, and then the correct amount will be sent to the payer by formal letter. Taxpayer zakat contributions fund humanitarian initiatives.
Prices in KSA already include the government-mandated 5% VAT. Except for online international stores. They will tack on the extra 5% to your final bill.
What about Saudi banks?
Sharia, or Islamic law, is strictly enforced in Saudi Arabia. This law forbids usury and other forms of income based on interest. Muslim believers are not forbidden from being financially successful, but they must do so by providing some service or good that improves the lives of others.
As a result, Islamic banks emerged as a new sector of the economy. To oversimplify, the bank loans the customer money for a specific project, and then the client splits the profits with the bank according to the terms of the loan.
However, the bank shares the client's losses if they occur. In other words, Islamic banking is more akin to taking part in a startup than a traditional bank.
Islamic banks, in contrast to conventional ones, will never finance activities that violate Sharia law, such as gambling or the manufacture of alcoholic beverages or tobacco products.
Out of Saudi Arabia's total of 26, 13 are national banks. Only Al-Raji Bank, Al-Jazeera Bank, Al-Bilad Bank, and Alinma Bank meet the strict criteria established for an Islamic financial institution.
Credit cards and loans, such as those used to finance a car purchase, are also readily available to Saudis and foreigners with valid work or residency permits. However, they function quite differently.
What should you know about housing in Saudi Arabia?
Expatriates in Saudi Arabia typically reside in gated communities with other foreigners. Compound housing is in high demand, so make sure to communicate your needs to your company well in advance of your relocation.
Expat communities tend to provide fully furnished flats and villas. Some residents of these gated communities may never leave their neighborhood because they have everything they need within their property, including swimming pools, tennis courts, libraries, shopping centers, restaurants, and even schools.
Although compound rents tend to be exorbitant, some companies offer employees a housing stipend as part of their benefits package. Utilities like water, gas, and electricity will be added to the rent you owe, and you may have to pay it in advance for up to a year.
There are two primary types of lodging in Riyadh: villas and apartment buildings. Many expat families choose to make their home in a gated community, or "compound," complete with their own swimming pool, playground equipment, stores, and even a gym.
It is possible for multiple businesses to provide housing for their workers in the same neighborhoods. Only with proper identification and tenant invitation can you enter. The compound is somewhere I have never visited.
All across Riyadh, you will find a plethora of tiny offices serving as landlords' advocates. You can just drive about your target location and browse for rental advertising that provide contact information in order to find accommodation there.
Many people who are looking for apartments for rent start by asking their friends and family if anyone they know is renting out space in their home or neighborhood.
There are hardly any high-rise apartment buildings in Riyadh; most houses only have three or four stories. The residences have spacious apartments.
Final thoughts
Expats may struggle to readjust to Saudi Arabian culture because of the stark contrasts with their home nations. Having to endure the world's hottest summers is a major source of frustration.
More seriously, expats may find themselves lost in the cultural environment, and many people are put off by the country's outright prohibition of things like drinking, drugs, and LGBT+ activities.
The recent reforms that allow for broader cultural expression have been a major step in the right direction, but there is still much room for improvement. Do your homework before making a life-changing decision, and in this case that means talking to other expats already living in Saudi Arabia.
Working and living in Saudi Arabia provides many foreigners with a front-row seat to one of the world's most exciting socioeconomic hubs.
That means you will have plenty of chances in fields like education, entertainment, banking, and blockchain to change a country in transition. If you are the adventurous type who longs to experience exciting new cultures and customs, you could do a lot worse than the Magic Kingdom.
An Islamic community and proximity to Islam's holiest sites in Mecca and Medina are further draws for Muslim expats. Meanwhile, families value the opportunity to provide a stress-free, global setting in which to grow their children.
And there is the issue of tax-free incomes, which are significantly higher than in many other countries.
Pained by financial indecision? Want to invest with Adam?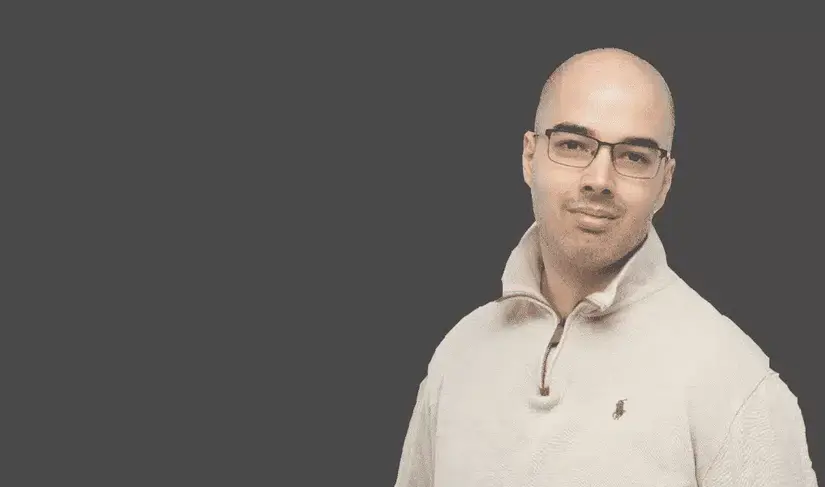 Adam is an internationally recognised author on financial matters, with over 694.5 million answer views on Quora.com, a widely sold book on Amazon, and a contributor on Forbes.