Living in Taipei, the vibrant capital city of Taiwan, offers a unique blend of rich cultural heritage and modern urban life. In the heart of this bustling metropolis, one can find this perfect fusion whether strolling through the Old Town or savoring a freshly brewed cup of tea at a cozy Taipei cafe.
Is Taipei a good place to live overall? Find out in this guide.
If you want to invest as an expat or high-net-worth individual, you can email me (advice@adamfayed.com) or use these contact options.
Living in Taipei 101
Cost of living in Taipei
The living cost in Taipei is high compared to other Asian cities.
Housing Costs: Taipei apartment rents vary by location and size. An average 1-bedroom apartment in the city center costs 19,914 New Taiwan dollars (NT$) or 616 USD per month, while a three-bedroom apartment costs NT$50,399.5. Buy an apartment in Taipei for NT$211,119 to NT$443,467.
Food Costs: Taipei restaurant prices vary by type and location. Cheap restaurants charge around NT$200 for a dinner, whereas mid-range restaurants charge NT$1,200 for two.
Transportation: Taipei has economical transportation. The average one-way public transportation ticket costs NT$25 and a monthly pass costs NT$1,280. Taxis start at roughly NT$80, making them affordable.
Other Costs: Healthcare, education, and entertainment in Taipei vary by lifestyle and need.
Without rent, a family of four in Taipei pays NT$95,001 each month. Monthly costs for one person are roughly NT$26,147. Personal choices and circumstances affect these expenses.
In Taipei, the typical pay is around NT$882,000 per year. Remember that wage estimates are just that — estimates — and that they might change based on things including the specific industry, the nature of the job, and the candidate's experience and education. Expat salary should be negotiated before you move to Taipei, to afford the living expenses.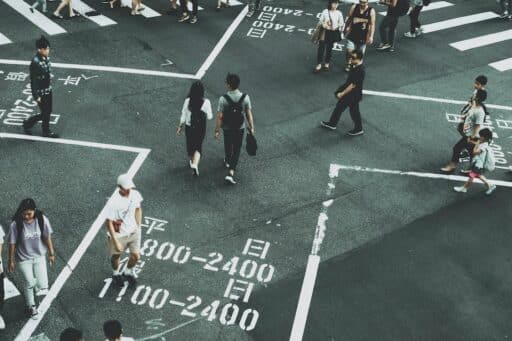 Is Taipei safe?
Travelers love Taipei for its safety and warmth. The city has few violent crimes against foreigners, including muggings and assaults. Taiwan is one of the friendliest countries for foreigners.
However, pick-pocketing and purse snatching must be considered for Taipei living. Despite the city's safe public transit, pickpockets and petty thieves can be found in stations. Unlicensed taxis operate without meters in the city as well. To ensure safety and fairness, discuss fares in advance and don't pay beforehand.
Fortunately, Taipei have a minimal terrorism danger with no recent terrorist incidents. By being cautious and following common sense precautions, expats in Taiwan can enjoy the city's hospitality and safety.
Weather in Taipei
Winters are pleasant and summers are hot and humid in Taipei. Between May and September, the rainy season peaks in June and July. Between June and October, typhoons are most common, especially in August and September. The temperature cools and dries around October–December.
Getting around Taipei
Taipei has a well-developed public transportation system that lets locals and foreigners explore the city efficiently.
Taipei Metro: The most convenient and efficient city transportation is the Metro. Its large 107-station network makes most of Taipei's leading tourist sites accessible. The metro is clean, safe, and comfortable, with air-conditioned coaches. Trains run every 3-8 minutes from 6 am to midnight.
Buses: Taipei's extensive bus network is ideal for exploring beyond metropolitan regions. While buses are harder to navigate than the subway, they are nevertheless a convenient city transportation option. From 5:30 am to midnight, bus frequencies vary between 10-20 minutes, depending on the route.
Taxis: Taipei has many affordable taxis. Metered vehicles can be flagged down or booked using ride-hailing apps for less than NT$100.
Bicycles: Taipei's YouBike bike-sharing system is user-friendly. This system lets people rent bikes from city stations. YouBike is a cheap, convenient way to go around town on well-maintained bikes. Each 30-minute YouBike rental costs NT$5.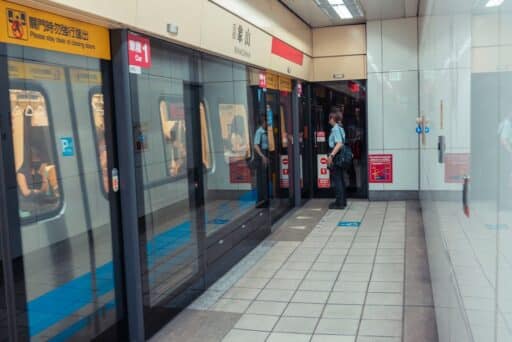 Health insurance in Taipei
Citizens and residents of Taipei are covered by a universal healthcare system. Single-payer National Health Insurance (NHI) is supported by payroll-based premiums. Inpatient, outpatient, prescription medication, dentistry, traditional Chinese medicine, and renal care are covered by the NHI.
Disease-specific monetary indemnity programs dominate Taiwanese private health insurance. Taiwan's healthcare system is world-class and affordable.
Additionally, Taipei residents receive a national health insurance card that allows doctors to access their medical records. Taipei started a 3-year nationwide electronic health record system in 2009. It improves medical information efficiency and accessibility, improving city healthcare services and Taiwan living conditions.
Expat Banking in Taipei
As an expat, opening a bank account in Taipei is rather easy. But of course, you'll need to bring over some required paperwork. A valid passport or other acceptable form of identification is typically needed on top of an Alien Resident Certificate when opening a bank account in Taiwan. A minimum opening deposit is normally required along with identification and proof of address.
Some banks in Taipei may not have English versions of their websites, but rest assured that the city's banking system is among the most dependable in the world. The standard banking hours in the city are Monday through Friday, 9 am to 3:30 pm. Certain establishments operate on Saturdays, 9 am to 12:30 pm.
Foreigners also have the option of opening a bank account with a foreign institution that has a branch in the host country, such as HSBC or Standard Chartered. All across Taipei, you may find ATMs that are open all hours of the night and day. Foreign credit or debit cards are commonly accepted in the city for cash withdrawals, but with related fees. However, certain ATMs only accept Taiwanese cards.
How's the property market in Taipei?
The Taipei real estate market is notoriously pricey, making the purchase of a home there a financially daunting prospect for most people. A Taipei digital nomad on a tight budget may find it more practical to rent, while rental costs, especially in desirable areas, can still be rather high.
Notably, 2023 should be a stable year for Taipei's real estate market, with prices continuing their slow but steady ascent, as per news reports. The Central Bank of the Republic of China (Taiwan) has paused its rate-hike cycle, but it has also implemented more selective lending regulations to control property values.
The general consensus is that the Taiwanese real estate market is overpriced due to the sector's poor rental rates, high risk levels, and limited upside potential. Taiwan is reportedly seeking to increase taxes on vacant homes as part of the government's recent attempts to cool the country's overheated property market.
Are there international schools in Taipei?
There are various expat-friendly foreign schools in Taipei. Note that international schools in the city cannot accept Taiwanese nationals' children unless those children have a valid foreign passport. As a result, foreign schools in Taipei are primarily attended by the children of expats.
While this was formerly the norm in Taipei, a growing number of middle-class families are opting to send their children to international schools rather than expose them to the intense pressure and competition that characterizes education while living in Taiwan.
The enormous demand for enrollment at Taipei's few foreign schools far outstrips supply. This can cause lengthy waiting lists particularly at prestigious institutions. Starting the application procedure early is highly recommended. Also, Taipei is not known for having foreign school tuition rates that are easy on the wallet.
Some of Taipei's top international institutions include Taipei American School and Hsinchu International School. Both the American and International Baccalaureate courses are available at these institutions.
Expats can pick the one in Taipei that best suits their lifestyle and interests because they are spread out over the city.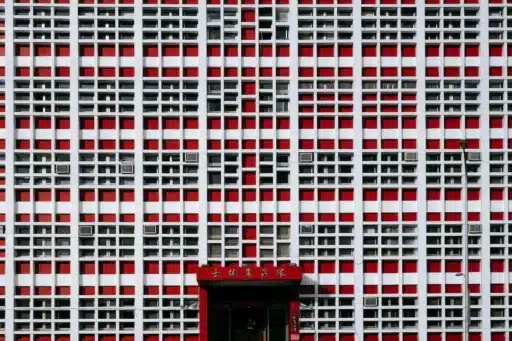 Expat jobs in Taipei
Jobs for foreigners are plentiful in Taipei, and English teachers are among the most prevalent expat positions. Although employment prospects differ broadly over the island, most of them are found in the larger urban centers.
The Alien Resident Certificate is a mandatory prerequisite to obtaining a work permit in Taipei. Although the recruiting firm is normally responsible for securing the required documentation, the international worker may need to do some of their own legwork.
Although officially most industries are open to hiring foreigners, employers nevertheless need to show that locals are unable to fill the positions they are filling with expats.
Professional employment outside of education in Taipei typically requires a bachelor's degree and at least two years of relevant work experience.
Working hours at Taiwanese offices are typically Monday through Friday, for a total of 40 hours.
Taipei nightlife for foreigners
Expats can choose from many exciting activities in Taipei's thriving nightlife scene. OMNI Nightclub and Korner are just two of the best venues to hang out with friends and have a good time. These places offer different activities and ambiances, so you can enjoy your night out no matter what you're into.
Taipei currency
The New Taiwan Dollar is the standard currency used in Taipei.
Where to live in Taipei
Taipei's hotels and other lodgings make it possible to find something that works with any budget and stay length. For shorter stays, there are hotels and hostels, while extended-stay options like serviced flats and aparthotels are easily accessible.
There are apartment rentals too, though rental prices might be exorbitant especially in popular areas. Taipei condos, including high-end luxury ones selling for a few million to tens of millions of New Taiwan dollars, are also available for those who want this type of residence for their Taipei life.
Check out some of the best Taipei neighborhoods to live in below:
Like Tokyo's Harajuku, Xinyi is a lively city center area. It is famous for its luxury shopping malls, retail stores, and Taipei 101 tower, which has an observatory with city views. Living in Xinyi is ideal for individuals who want to live in the city core and close to shopping and entertainment.
The Da'an district has a varied and unique food scene. For foodies, this area has some of Taipei's best and most interesting eateries. Da'an has the city's largest park, where life in Taipei can be more relaxed. Great restaurants and shopping make the district appealing.
Centrally located Zhongzheng has numerous major museums, including the National Taiwan Museum and the National Museum of History. Popular tourist destination Chiang Kai-shek Memorial Hall is there too. Zhongzheng is ideal for people who want convenient access to culture and city life.
Wanhua is a historically rich neighborhood characterized by its bustling night markets, most notably the famous Huaxi Street Night Market. It provides an immersive cultural experience with an array of street food and is also home to several temples, including the renowned Longshan Temple. Wanhua is perfect for those who wish to experience local culture and relish delectable street food.
Located in the northern part of Taipei, Beitou is celebrated for its natural hot springs and stunning natural surroundings. Choosing Beitou offers an escape from the city's fast pace, allowing residents to enjoy a more relaxed way of life. Additionally, Beitou boasts several museums, such as the Beitou Hot Spring Museum and the Taipei Public Library Beitou Branch, making it an ideal spot for those who appreciate culture and nature.
Pained by financial indecision? Want to invest with Adam?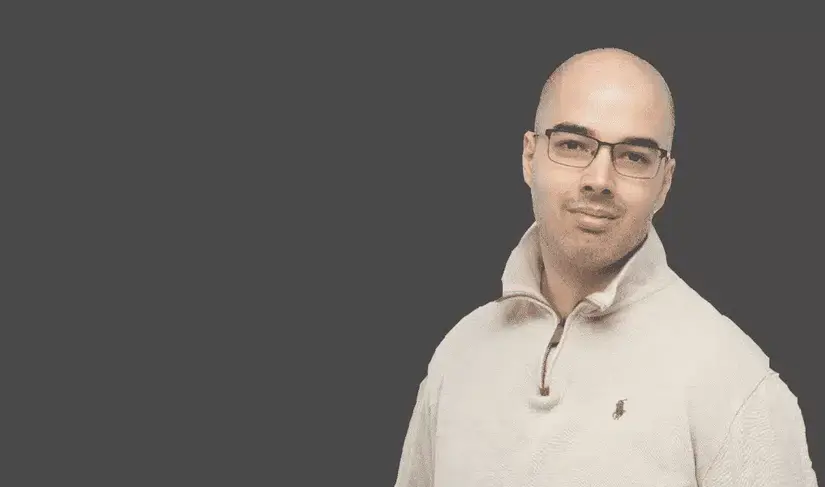 Adam is an internationally recognised author on financial matters, with over 694.5 million answer views on Quora.com, a widely sold book on Amazon, and a contributor on Forbes.