Lloyds Bank International, a division of one of Europe's largest banking firms, Lloyds Banking Group, has carved itself a significant market niche internationally.
It is well-known for its extensive international banking services and the wide range of financial services it provides.
In order to better understand Lloyds Bank International, this article will examine its products and services, such as its international current account, international savings, and foreign exchange services for expats and if they are right for your needs.
Nonetheless, we still believe that large banks do not provide significant benefit in terms of growing your wealth. Better options exist, and we will talk about them below.
If you want to invest as an expat or high-net-worth individual, you can email me (advice@adamfayed.com) or use these contact options.
It is our view that there are better options than investing through banks. This article will, however, speak about some of the positives as well.
What is Lloyds Bank International?
If you are an expat looking for an international bank, one of the largest financial institutions you may have heard of in Europe is Lloyds Banking Group, of which Lloyds Bank International is a wholly owned subsidiary.
The bank, which has been around since 1911, has made significant inroads into overseas markets. It is now well-known for its offshore banking activities, specifically its Isle of Man and Gibraltar accounts. Both countries are lauded for their stable governments and stringent oversight.
Lloyds, Halifax, Bank of Scotland, and Scottish Widows were just few of the well-known names that were joined together to become Lloyds Banking Group in 2009.
With millions of customers and a presence in practically every community across the UK, Lloyds Banking firm is a financial services firm that focuses on retail and commercial clients.
Their headquarters may be found at 25 Gresham Street, in the heart of London's financial sector.
Retail (which includes mortgages and sole proprietorships), commercial, life, pensions, and insurance, wealth, and international are the main divisions of Lloyds Banking Group.
The United States, Europe, the Middle East, and Asia are all represented in Lloyds' international activities.
Lloyds Bank plc, with the registration number 119278, is a financial institution that is supervised by the Financial Conduct Authority and the Prudential Regulation Authority.
The Financial Services Compensation Scheme (FSCS) insures deposits up to the maximum allowed by law.
Lloyds Bank Corporate Markets plc operates separately from Lloyds Bank plc to provide these international services. While they are both a member of Lloyds Banking Group, they are governed by separate agencies.
Companies providing financial services from locations outside the United Kingdom are not subject to the rules and regulations enacted by the UK Financial Services and Markets Act 2000.
Lloyds Bank Corporate Markets plc has offices in Jersey, Guernsey, and the Isle of Man, all of which hold valid licenses to conduct business in those locations. They must follow the rules established by their home country, which may be different from the UK's.
The security of deposits varies from country to country. The bank is a member of the Jersey Bank Depositors Compensation Scheme and the Isle of Man Depositors' Compensation Scheme, respectively, to protect depositors in those jurisdictions.
The deposits made at the Guernsey branch are protected by the Guernsey Banking Deposit Compensation Scheme.
What do they offer?
Foreign exchange services, overseas savings accounts, and international current accounts are the three main product categories offered by Lloyds Bank overseas.
International Current Accounts
The International Current Account and the Premier International Current Account are available from Lloyds Bank International for those who want a variety of convenient services, such as those listed below.
Customers have the option of using a Visa debit card in GBP, EUR, or USD (a monthly fee applies for each card) depending on their preferred currency.
Transferring money internationally is free, although fees from the receiving bank and the correspondent bank may be incurred.
Internet banking provides round-the-clock access, allowing users to manage their funds from anywhere in the world.
Cost is £7.50/€8/$10 monthly.
Anyone with a single annual income of at least £50,000 or £25,000 to save (or currency equivalents) is welcome to open an Individual Retirement Account. In addition, this account is restricted to a select few nations.
On the other hand, the Premier International Current Account has
Customers are given the option of paying in GBP, EUR, or USD without incurring any additional costs.
Both domestic and international payments are free of charge each month.
To qualify, you must have saved and be able to maintain a deposit of £100,000 (or the currency equivalent) within 6 months. Alternatively, you will need a single annual income of £100,000 (or the currency equivalent) and the discipline to put away that much money and keep it in the bank for at least a year.
Foreign Currency Deposits
There are three international savings accounts you may open with Lloyds Bank International: a Fixed Term Deposit, an International Bonus Saver Account, or a Money Market.
The fixed term deposit account comes with the following advantages: Accounts with periods ranging from one to six months are offered in both sterling and dollars.
No withdrawals are permitted until the term is up, and a servicing account will be set up to receive your interest payments, which must be made on a monthly basis. Accounts are domiciled on the Isle of Man, and many—but not all—countries can access them.
As soon as the term is over, access is granted. A deposit must be made into an account with a minimum of £10,000 or $10,000 and a maximum of £5,000,000 or $5,000,000.
Similar to this, you can earn a bonus rate on the International Bonus Saver Account in the first year. It is offered in US Dollars and Sterling. The interest is paid monthly, and you can add money to the account whenever you like.
After a year, the interest rate will be automatically reduced. Accounts are based in the Isle of Man and accessible in a number of nations, though not all. There is no maximum deposit; the minimum deposit is £5,000, or $5,000.
With a money market account, you can save in the majority of the world's major currencies, get immediate access to your funds through phone banking or online banking, and have the freedom to add money to your account whenever you choose.
Interest is due every month for accounts in US dollars, British pounds, and euro, and every six months for accounts in other currencies. Accounts are based in the Isle of Man and accessible in a number of nations, though not all. The minimum deposit is £10,000. Other currencies have different minimums.
Foreign Exchange Services
Lloyds Bank International offers a comprehensive foreign exchange service, but customers should be aware of the potential risks of fluctuating foreign exchange rates.
The types of transfers provided include: international money transfers, spot foreign exchange, regular currency plans, and limit order foreign exchange.
Premium Banking
Premier Banking provides a personal relationship manager and other services that make banking abroad easier. Either a £100,000 savings balance with Lloyds International or a single yearly income of £100,000 (or currency equivalent) are required for eligibility.
Investment guidance is another service offered by Lloyds International's team of experts. Although they have access to a wide variety of third-party investments, in-house solutions are more likely to be recommended.
The bank's foreign exchange service is one of the more robust ones available, but it does have some limitations. Foreign exchange is a lucrative business for banks, but there are more convenient ways to convert currency.
What else should I know about Lloyds Bank International?
Like many financial institutions across the globe that promote stronger digitalization in the information age to provide better products and services, Lloyds Bank is investing heavily in its fintech infrastructure and collaborating with partners to expand their reach.
With the establishment of a new strategic trade collaboration with UBS, Lloyds Bank has expanded its worldwide reach and will now be able to assist its customers situated in the United Kingdom in conducting business in 170 countries all over the world.
As a result of the partnership, clients of Lloyds Bank now have access to an international banking network that comprises 700 institutions as well as access to export letters of credit.
This not only increases Lloyds Bank's international reach and footprint but also lessens the danger that its customers face when sending their products to virtually any country in the world.
When used properly, an export letter of credit can instill confidence in a company's decision to release items for shipment by ensuring that payment will be made in whole and on time, provided that all of the terms and conditions of the letter of credit are satisfied.
This course of action also provides opportunities for funding, such as discounting, which enables enterprises to obtain money early on.
Recent findings from the Institute of Export and International Trade (IOE&IT) reveal that direct sales to international customers account for almost half (49%) of a company's total revenue when that company engages in exporting.
The same study also revealed that the benefits are not limited to monetary in nature; four out of five businesses reported that exporting has encouraged them to expand their product variety (80%), grown their staff (79%), and spurred digital transformation in their businesses.
"Helping our customers to access new markets has never been more important. Global export volumes have been on a rollercoaster in recent years, with many UK-based businesses struggling to take advantage of lucrative opportunities overseas," Mansour Davarian, Head of Trade & Working Capital Sales at Lloyds Bank, said.
"Our new partnership with UBS gives us the capability and reach to support clients exporting to more countries than ever before. It should also provide more evidence of the power of partner banking to help businesses overcome barriers to trade. We're excited to continue growing our own network."
Meanwhile, to combat identity fraud and ensure people's safety when using the internet, Lloyds Banking Group has also recently announced an investment of £10 million in the digital identity services firm Yoti.
Yoti provides its customers with a variety of digital identification solutions that are designed to make it simpler for both individuals and businesses to protect their online identities.
This package comes with a free application known as Digital ID, which offers users a speedy and risk-free method of proving their identity by using their mobile device in its place of traditional identification documents.
Yoti intends to establish a new identity offering with the help of the bank's funding, which is anticipated to complement the company's current product portfolio.
Consumers are anticipated to have access to a more private, secure, and convenient means of establishing their identification through the introduction of the new product, which is scheduled for release later on in this year.
"We are thrilled to be supporting Yoti and their experienced, passionate team with their work to further protect people online, through developing and growing digital identity solutions," Lloyds Banking Group fintech investment director Kirsty Rutter said.
"We know how important fintechs and technology partners are for delivering better outcomes for our customers and this investment represents another step forward in our plans to strengthen the UK's financial ecosystem and is a crucial part of how we help Britain prosper."
Should you invest in Lloyds Bank International?
In some countries, expats can rely on Lloyds International to meet their international banking needs adequately.
It offers a limited selection of services, and the investing options it does offer are clumsy and difficult to use. However, we find it inefficient that investing instructions can take up to several months to process.
Lloyds is definitely one of the most reputable high street banks in the UK. But for seasoned professionals working abroad, or anyone else that wants more than current account banking, there are other better options.
The banking products and services provided by Lloyds Bank International are comprehensive. To obtain the full picture, though, you should read the fine print on each offering and get a second opinion if necessary.
Think about the bank's regulatory standing and the depositor protections offered in your country as a potential customer. Think about the state of the market, and do not be afraid to go elsewhere for better profits.
Investing in the stock market is an option for those looking to grow their wealth. Despite the risks, stock market investments can yield substantial returns over the long run.
If you diversify your holdings and do your homework, you can find firms with promising futures to invest in and hopefully make larger returns on your money.
Alternately, you could invest in mutual funds. These funds pool money from several investors to buy a diverse portfolio of securities.
Professionals with knowledge of the financial markets manage mutual funds, which can reduce exposure to risk and increase returns.
Moreover, you can try real estate investing has the potential to generate substantial capital gains. Whether you are buying a home or a building for your company, investing in real estate can provide you with rental income and long-term appreciation.
Real estate investing can be a good way to diversify your portfolio and develop wealth over the long term.
It is crucial to do one's research and get advice from professionals before making any major financial commitments.
Individuals can make the most of their money and move closer toward their financial goals by considering alternatives to large banks for investments.
What should you look for in an international bank as an expat?
As an expat, navigating the world of international banking can be overwhelming. With so many options available, how do you know which bank is the right fit for your financial needs?
When it comes to choosing an international bank as an expat, there are several factors that you should consider. These factors will help ensure that the bank you choose is convenient, secure, and offers the services you need to manage your finances effectively.
Accessibility and convenience of banking services
First and foremost, convenience is key. As an expat, you want a bank that offers online banking services, allowing you to manage your finances from anywhere in the world.
This means that you should have easy access to your accounts, the ability to transfer funds internationally, and the option to pay bills online.
Having a bank that offers a user-friendly online platform is essential. Look for features such as the ability to view account balances, transaction history, and statements online. It's also important to have the option to set up automatic payments and receive notifications for account activity.
Currency exchange and transfer fees
When living in a foreign country, you will likely need to exchange currency and transfer funds internationally.
It's important to consider the bank's fees and exchange rates for these transactions. Some banks may charge high fees for international transactions, so it's important to compare these costs before making a decision.
Look for a bank that offers competitive exchange rates and low fees for currency conversions and international transfers. This will help you save money and ensure that you are getting the best value for your money.
International money transfers and remittances
Expats often need to send money to your home country or receive funds from abroad. It's important to choose a bank that offers reliable and efficient international money transfer services.
Look for a bank that has partnerships with reputable money transfer providers or offers their own remittance services. This will make it easier for you to send and receive money internationally without incurring high fees or experiencing delays.
Multilingual customer support
Having a bank that caters to your language is also beneficial. It can be difficult to adapt to life in a new place if you do not speak the language well. Having access to helpful customer service is crucial when selecting a foreign bank.
Check out what banks offer multilingual support. In this way, you can get the help you need from customer support agents no matter where in the world you happen to be.
Security and fraud prevention measures
When conducting financial transactions, especially those with other countries, safety is of the utmost importance. Pick a bank that cares about keeping your money and information secure.
In your search for a bank, prioritize those that use cutting-edge security features like two-factor authentication and encrypted data transmissions. These precautions will help keep your accounts safe from theft and your financial dealings private.
Interest rates and banking fees
Interest rates on savings accounts and costs for various banking services should be taken into account while deciding on an overseas bank.
Check the interest rates offered by several financial institutions to guarantee the most possible return on your savings.
Think about other charges, such those for using an ATM, keeping your account active, or making an international transfer. If you are looking to save money, pick a bank that has minimal fees.
Specialized services for expats
Some international banks offer specialized services for expats, such as assistance with opening a local bank account, help with tax-related matters, and guidance on managing finances in a foreign country.
Consider whether these additional services are important to you and whether the bank you are considering offers them. These services can be invaluable when navigating the financial aspects of living abroad.
To sum up, choosing the right international bank as an expat is crucial for managing your finances effectively.
By considering factors such as accessibility and convenience, currency exchange and transfer fees, international money transfers and remittances, multilingual customer support, security and fraud prevention measures, interest rates and banking fees, and specialized services for expats, you can find a bank that meets your needs while abroad.
Take the time to research different banks, compare their offerings, and read customer reviews. This will help you make an informed decision and ensure that you have a positive banking experience as an expat.
Remember, finding the right international bank will not only make managing your finances easier but also provide you with peace of mind knowing that your money is safe and secure, no matter where you are in the world.
Should you hire a financial advisor as an expat?
Navigating the financial landscape in a foreign country can be overwhelming. From unfamiliar tax laws to pension planning and investment opportunities, expats often find themselves in need of expert advice tailored to their unique circumstances. But is it worth the investment?
Knowledge is power when it comes to your financial future. A competent financial counselor can give you useful advice that will improve your financial situation.
Hiring a financial advisor can provide you piece of mind and help you potentially optimize your long-term wealth by suggesting tax-efficient options and ensuring compliance with local legislation.
A financial advisor is a someone who advises clients on how to best handle their financial situation.
Their job is to assist clients in evaluating their current financial standing, formulating realistic long-term goals, and implementing actionable plans to reach those goals. A financial counselor who specializes in foreign finance can be invaluable to expats.
Professional financial advisors have in-depth knowledge of the tax code, investment opportunities, and retirement savings strategies.
Keeping abreast of market developments and government mandates, they are in a position to provide you with guidance that is both current and relevant.
A financial advisor can help you make sense of the difficulties of managing your finances as an expat, whether you are an experienced investor or just starting out.
What challenges can a financial advisor can help with?
Living and working abroad comes with a unique set of financial challenges. Expats often deal with multiple currencies, complex tax systems, and unfamiliar investment opportunities. Without proper guidance, it's easy to make costly mistakes or miss out on potential opportunities.
Tax laws, in particular, can be a major source of confusion for expats. Each country has its own tax regulations, and understanding how they apply to your specific situation can be daunting.
A financial advisor can help ensure compliance with local tax laws, identify tax-efficient strategies, and potentially minimize your tax liabilities.
Pension planning is another area where expats often need expert advice. Understanding the intricacies of pension schemes in different countries and maximizing your retirement savings can be challenging.
A financial advisor can evaluate your pension options and help you make informed decisions to secure a comfortable retirement.
Investment opportunities also vary greatly from country to country. By working with a financial advisor, you can gain access to a wider range of investment options and benefit from their expertise in evaluating risk and potential returns.
They can help you develop a diversified investment portfolio that aligns with your financial goals and risk tolerance.
What are the benefits of hiring a financial advisor as an expat?
Hiring a financial advisor as an expat offers several key benefits. First and foremost, they provide expert guidance tailored to your unique circumstances.
Your financial condition, goals, and needs can all be evaluated by a professional advisor, who can then create a unique plan to help you get there. They can also offer ongoing guidance and help, modifying your financial strategy in response to any shifts in your situation.
Hiring a financial advisor is beneficial since they can help you find ways to save money on taxes.
The tax problems of people living abroad are notoriously complicated, with potential liabilities in several jurisdictions. A financial advisor can help you make sense of all the regulations and figure out how to minimize your tax bill while still staying within the letter of the law.
Saving time and energy is an additional perk. There is a lot of reading, preparation, and paperwork involved in managing your finances as an expat.
If you hire a financial advisor to take care of these details, you will have more time to enjoy your expat experience. They will do the effort for you, keeping tabs on legislative changes, keeping an eye on your investments, and keeping you apprised of your financial standing at regular intervals.
What are the common misconceptions about hiring a financial advisor?
Despite the many advantages, there are some common misconceptions about hiring a financial advisor as an expat. One of the most prevalent is the belief that financial advisors are only for the wealthy.
In reality, financial advisors work with individuals from all income brackets. They can help you make the most of your financial resources, regardless of your current financial situation.
Another misconception is that hiring a financial advisor is expensive. While it's true that financial advisors charge for their services, the cost should be viewed as an investment rather than an expense.
A skilled financial advisor can potentially save you money in the long run by optimizing your financial strategy and maximizing your returns. Additionally, many financial advisors offer different service levels to accommodate various budgets, making their expertise accessible to a wider range of clients.
What do you consider when choosing a financial advisor as an expat?
When choosing a financial advisor as an expat, it's essential to consider several factors to ensure you find the right fit for your needs.
First and foremost, look for a financial advisor with expertise in international financial matters. They should have a deep understanding of the financial landscape in both your home country and your country of residence.
Experience is also crucial. Look for a financial advisor with a proven track record of success working with expats. Ask for references and testimonials from clients in similar situations to get a sense of their expertise and client satisfaction.
Consideration must also be given to the issue of openness. Honesty and openness about fees, services, and any conflicts of interest are hallmarks of a trustworthy financial advisor. You can expect them to be open to answering your queries and providing you with thorough answers.
It is crucial to ask the correct questions of any potential financial advisor before hiring them. Here are some essential things to think about:
How familiar are you with working with foreign nationals?
Can you offer me with recommendations from previous customers who had needs like mine?
What is the fee structure for your services, and how much do they cost?
Tell me about the services you provide and how you will modify them to meet my needs.
How frequently will I hear from you, and how much continuing assistance can I count on receiving?
When looking for investments, how do you make your decisions and what is your investment ethos?
How do you monitor the ever-changing landscape of markets and regulations?
What financial institutions do you have ties to, if any, and how do those relationships affect your advice?
You can learn a lot about a potential financial advisor's knowledge, strategy, and whether or not they are a good fit for your needs if you ask them these questions.
How do you find a reputable financial advisor as an expat?
Finding a reputable financial advisor as an expat may seem daunting, but there are several resources available to help you in your search.
One of the most reliable is personal recommendations from other expats or trusted professionals, such as accountants or lawyers. They can provide insights into their experiences and help narrow down your options.
Professional organizations and regulatory bodies can also be valuable resources. Look for financial advisors who are members of reputable organizations, such as the Financial Planning Association, the Certified Financial Planner Board of Standards, or the Chartered Institute for Securities & Investment.
These organizations typically have strict ethical and professional standards that members must adhere to, providing an extra layer of assurance.
You may also find financial advisors for expats through online directories and platforms that cater to this niche market. You can identify a qualified advisor who is a good fit for your needs by using the reviews and ratings provided by previous clients on these platforms.
What is the average cost for a financial planner?
When looking to hire a financial advisor as an expat, it is crucial to keep your budget in mind. Financial advisors may charge clients one of three types of fees: fee-only, commission-based, or a hybrid of the two.
Financial advisors that work only on a fee basis collect payment in advance, either by the hour or as a proportion of the client's assets. Because of the way they are compensated, clients may rest assured that their financial advisor is not being affected by commissions from the goods they propose.
However, financial advisors who work on commission receive compensation depending on the sales of the goods they recommend. Although the customer may pay less up front, they should be aware of the possible conflicts of interest inherent in this pricing arrangement.
Advisors who are paid on commission may have an incentive to steer you toward items that will generate the most revenue for them, regardless of whether or not they are the best option for you.
Fees alone are not enough to sustain some financial consultants, so they also take commissions. They may receive compensation in the form of a fee for their assistance and commissions from the sale of financial products.
If you decide to work with an advisor of this type, make sure they are honest about their rates and any potential biases.
It is crucial to take into account the costs imposed by financial advisors when deciding whether or not to hire one.
If your financial plan is well-executed and your returns are maximized with the help of a professional financial counselor, you may end up saving money. In addition, several advisors provide tiers of service to meet the needs of customers with varying financial capacities.
Are there any alternatives to hiring a financial advisor as an expat?
While hiring a financial advisor can be beneficial, it's not the only option for managing your finances as an expat. There are several alternatives worth considering, depending on your specific circumstances and comfort level with financial matters.
One alternative is self-education. Taking the time to learn about personal finance, tax laws, and investment strategies can empower you to make informed financial decisions without relying on a financial advisor.
There are numerous resources available, such as books, online courses, and blogs, that can help you build your financial knowledge.
Another alternative is leveraging technology. Many financial tools and apps are designed to help individuals manage their finances effectively. From budgeting apps to investment platforms, these tools can provide insights and automate certain aspects of financial management.
While technology can be a valuable tool, it's important to remember that it doesn't replace the expertise and personalized advice of a financial advisor.
Working with a tax professional is another alternative to hiring a financial advisor, especially if your primary concern is navigating the complexities of local tax laws. A tax professional can help ensure compliance with local regulations and identify tax-efficient strategies to minimize your tax liabilities.
Ultimately, the best approach will depend on your individual circumstances, financial goals, and comfort level with managing your finances.
Consider consulting with a financial advisor, even if it's just for an initial consultation, to understand the benefits they can provide and determine if it's the right choice for you.
Final thoughts
Managing your finances as an expat comes with unique challenges, from unfamiliar tax laws to complex investment opportunities.
Hiring a financial advisor can provide invaluable guidance and expertise tailored to your specific needs, helping you navigate the complexities of managing your finances abroad. They can identify tax-efficient solutions, ensure compliance with local regulations, and potentially maximize your long-term wealth.
While there are costs associated with hiring a financial advisor, it's important to view them as an investment in your financial future. A skilled advisor can potentially save you money in the long run by optimizing your financial strategy and maximizing your returns.
Additionally, there are alternatives to hiring a financial advisor, such as self-education, leveraging technology, or working with a tax professional, depending on your specific circumstances and comfort level.
On the other hand, large banks like Lloyds Bank International offer convenience, a wide range of financial products, and may have international branches or services that cater to expats. Consider your financial situation, goals, level of expertise, and the fees involved before making a decision.
When choosing what's right for you, consider what you want to do with your wealth, seek personal recommendations from trusted sources, or use reputable resources to find an option that meets your needs.
Pained by financial indecision? Want to invest with Adam?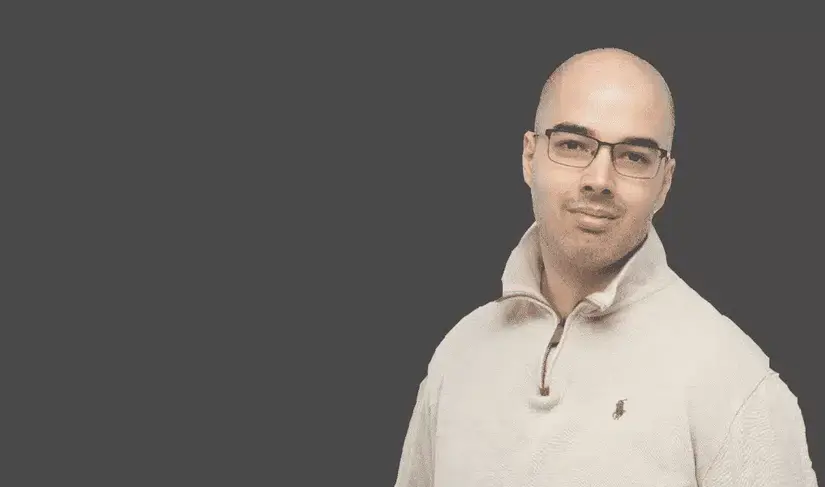 Adam is an internationally recognised author on financial matters, with over 668.8 million answer views on Quora.com, a widely sold book on Amazon, and a contributor on Forbes.