Defining a logbook loan and understanding how it works will be discussed in this logbook loans review. We'll also tackle who are qualified to get one and what benefits and risks are involved.
If you're mulling whether to apply for a logbook loan or not, this article is for you.
If you want to invest as an expat or high-net-worth individual, you can email me (advice@adamfayed.com) or use these contact options.
We can sometimes offer discounts, and other benefits, if you want to invest into this option, compared to many other brokers, or suggest better alternatives.
What is a logbook loan?
A logbook loan uses your car as collateral. In other words, the lender retains title to the vehicle until the debt is paid in full. The right to use the vehicle continues to be yours throughout the loan's duration. However, the lender may reclaim the vehicle if you repeatedly miss your payments.
When compared to alternative lending options, logbook loans often have higher interest rates. In light of this, treating this arrangement carelessly is not a good idea. As per usual, it would be better to get independent financial advice before committing anything.
The UK, particularly England, Wales, and Northern Ireland, uses logbook loans.
How it works
In a 'logbook' loan, the lender keeps the vehicle registration document until you pay off the loan. The lender issues a bill of sale certificate, transferring car ownership to the lender for the loan period. That means you can't sell the vehicle while the arrangement is ongoing.
Legally, the lender must record a bill of sale with the High Court. When you default, the lender needs court authority to repossess your unregistered vehicle.
You can check the registration status of a bill of sale by sending a written inquiry to the London-based Royal Courts of Justice. Unfortunately, this usually costs money. Making regular payments until the loan is paid off and you recover custody of your registration is mandatory.
Some agreements require only loan interest payments. At the conclusion of the term, you will pay back the initial loan amount. The logbook may be held by the lender, but the vehicle itself is not.
These days, most businesses will direct deposit your paycheck into your bank account electronically.
For an additional cost of up to 4% of the loan amount, some companies that provide logbook loans also provide a fast cash service.
Detailed agreement documentation will also be provided. Information such as the length of the loan, the amount to be repaid, and whatever details the lender is willing to share about their practices and your responsibilities are included.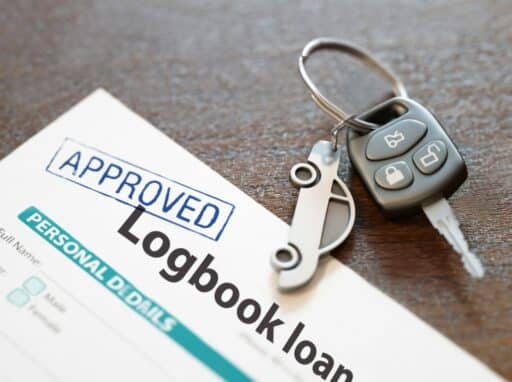 Who are eligible for a logbook loan?
Logbook loan eligibility requirements are likely to be established on a case-by-case basis by individual lenders. The following are the typical qualifications:
You must be 18 years old and above.
You have proof as the legal owner of the car.
The vehicle's registration certificate (V5C) bears your name.
The vehicle is not currently being financed.
The vehicle is currently registered, is insured, and has a current Ministry of Transport test (MOT).
The vehicle is safe to drive and operates as intended.
What are the documentation requirements?
To qualify for a logbook loan, you must be in possession of your logbook, also known as the V5C document, which proves that your vehicle is registered in your name.
The following paperwork may be useful in most cases:
Tax, MOT, and insurance proof documents; if these are lost, further options may be considered.
A spare car key, if you will.
Documents with your photo on them, such a passport or driver's license.
Documentation of residence, like a bill or bank statement.
Paystubs from the past few months to prove that you have a regular source of income.
Do I qualify for logbook loan if I have a bad credit?
Because most companies that offer logbook loans don't do credit checks, they may be a good option for borrowers with spotty credit.
However, before extending the loan offer, the lender should take steps to determine your capacity to satisfy repayment commitments. This preventative measure is put in place to lessen the chances of them having to reclaim your car because of payment issues.
What if I have a financed car?
If your current financing contract is almost over and you still owe a small amount, you may want to look into a logbook loan. However, permission from both your present finance provider and the logbook lender is necessary.
You should evaluate your individual situation before deciding whether or not to pursue a logbook loan if you already have an active auto finance agreement.
How much is the borrowing limit?
The exact figures may vary from one lender to the next. The UK's Money Advice Service states that the typical loan amount is between 500 pounds and 50,000 pounds.
How much your car is worth will determine the aggregate money a lender would be willing to provide you. Before approving a loan, some lenders may want to see an impartial appraisal of your vehicle by a third party.
How to pay back logbook loans
The normal repayment period for a logbook loan is 78 weeks from the date the loan was made. Some loans, however, may have shorter periods, while others may have considerably longer ones. Regardless of the agreed upon time, you should be legally permitted to pay off a logbook loan early if you so choose, albeit doing so may result in additional fees.
The terms of repayment for a logbook loan should be understood thoroughly. It's possible that your repayment plan will require weekly or monthly payments. Spreading out interest payments over the length of the agreement and then making one major payment to cover the principal is one such approach.
What happens to my car if I don't pay my logbook loan?
If you default on your loan payments, the lender can sell the vehicle to cover the balance. If the money the lender gets from selling the car isn't enough to cover the loan, you may still have to pay the difference.
Lenders will typically wait until many payments have been missing before pursuing such drastic measures. You will be given 14 days to respond to a default notice before your vehicle is repossessed if repossession is decided upon. It would be dangerous to ignore this warning or the financial difficulties you are experiencing; instead, it is recommended that you communicate with the lender, seek debt aid, and get guidance.
Are logbook loans safe?
Logbook loans are typically discouraged by the FCA and the government-backed money and pensions guidance provider MoneyHelper due to their high interest rates and the possibility of seizure in the event of nonpayment.
If you're in a bind and considering a logbook loan, do your research to make sure the companies you're looking at are FCA-compliant. A thorough familiarity with the stipulations of every contract is of equal importance.
Finding a lender who is part of the Consumer Credit Trade Association or CCTA is also suggested because it ensures the lender will follow the association's code of practice. When dealing with borrowers of logbook loans, CCTA members are subject to strict rules and regulations.
For instance, if you're making monthly payments, your lender must wait until you've missed two payments before repossessing your vehicle. For weekly payment plans, the threshold is four missed payments.
Furthermore, the CCTA regulation indicates that if repossession of your car occurs, the lender should wait at least 14 days before seeking to sell the vehicle. Customers have a window of opportunity to retrieve their car during this time of grace. This period is reduced to five days for lenders who are not members of the CCTA.
Logbook Loans Review: Pros and Cons
Pros
When compared to other loan kinds, logbook loans are unique in that they often do not have prepayment penalties. Nevertheless, it is best to confirm this with your lender as there may be exceptions.
The quick availability of funds is a major benefit of logbook loans over other borrowing choices. You could potentially get the money within an hour, depending on the lender.
A logbook loan's maximum borrowing capacity is determined by your vehicle's wholesale market value, so you could get access to more money than you would with a traditional loan. A higher loan amount may be necessary if you own a very expensive car.
Most logbook loans need biweekly or weekly payments. The monthly payment schedule of conventional loans may not work as well for you as this alternative arrangement.
Cons
The risk of repossession due to nonpayment is the key consideration for anyone considering a logbook loan.
Early repayment fees may be assessed if you pay off more than 8,000 pounds in a 12-month period.
Weekly payments may be required by your logbook loan provider.
Some lenders don't provide Direct Debit, making it difficult to keep track of payments.
The interest rates on logbook loans are rather quite high, usually even greater than the cost of other types of loans.
Logbook Loan Alternatives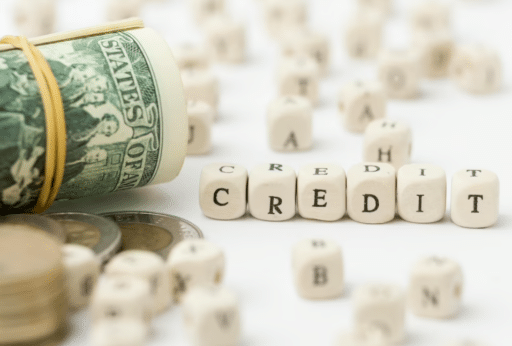 Due to the steep interest rates of logbook loans, it is recommended to shop for a potential alternative including credit unions, unsecured personal loans, car equity release, and government aid and budgeting loans.
Credit Unions
The members of a credit union receive savings accounts, loans, and other financial goods.
Credit unions, as opposed to large, impersonal banks, tend to be locally rooted organizations.
Credit Unions may be a good alternative if you need a small loan for a short time, with better terms.
Aid from the Government
Get all the benefits to which you are entitled.
To help those who are currently receiving certain benefits, the Social Fund offers an interest-free Budgeting Loan. Further assistance may be available from your local council in England or the Scottish and Welsh administrations.
Unsecured Personal Loans
The risk of repossession is lower with unsecured personal loans because you don't have to put up valuable assets as security. However, if you have bad credit may have trouble getting loans with good rates.
Vehicle Equity Release
There is an option other than car repossession to consider, and that is vehicle equity release.
You give up ownership of your car to the lender and then buy it back through a hire purchase or personal acquisition plan. The provisions of the Consumer Credit Act of 1974 may also be bolstered by this strategy. It's worth noting that Scots may also have access to this particular financing choice.
Budgeting Loans
A budgeting loan may be available from the government if you find yourself in need of emergency finances.
You might borrow anywhere from 100 pounds to 812 pounds depending on your own circumstances. If you need a small sum, this alternative may work.
Pained by financial indecision? Want to invest with Adam?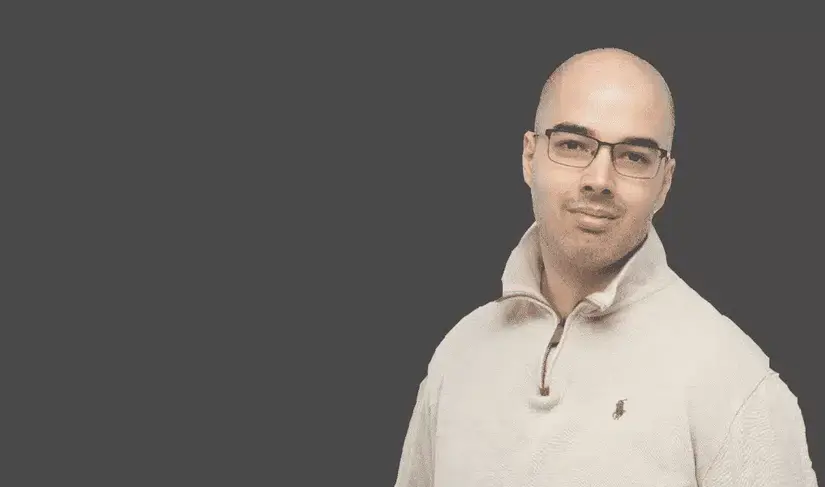 Adam is an internationally recognised author on financial matters, with over 693.5 million answer views on Quora.com, a widely sold book on Amazon, and a contributor on Forbes.