Mauritius Commercial Bank Review 2022 – that will be the topic of today's article.
Nothing written here should be considered as formal financial, or any other kind of advice, and some of the facts might have changed since we penned this article.
For any questions, or if you are looking to invest, you can contact me using this form, or via the WhatsApp function below.
Introduction
The banking system plays an important role in promoting economic growth of the country, not only by channeling savings for investment, but also by improving the efficiency of resource allocation. Recent empirical evidence, in fact, suggests that the banking system contributes to economic growth more by improving the efficiency of resource allocation than by channeling resources from savers to investors. An efficient banking system is now seen as a prerequisite for growth.
Banks in Mauritius offer their clients a wide range of products and services. In addition to traditional banking services, they also offer card payment services such as credit and debit cards, internet banking, and telephone banking services.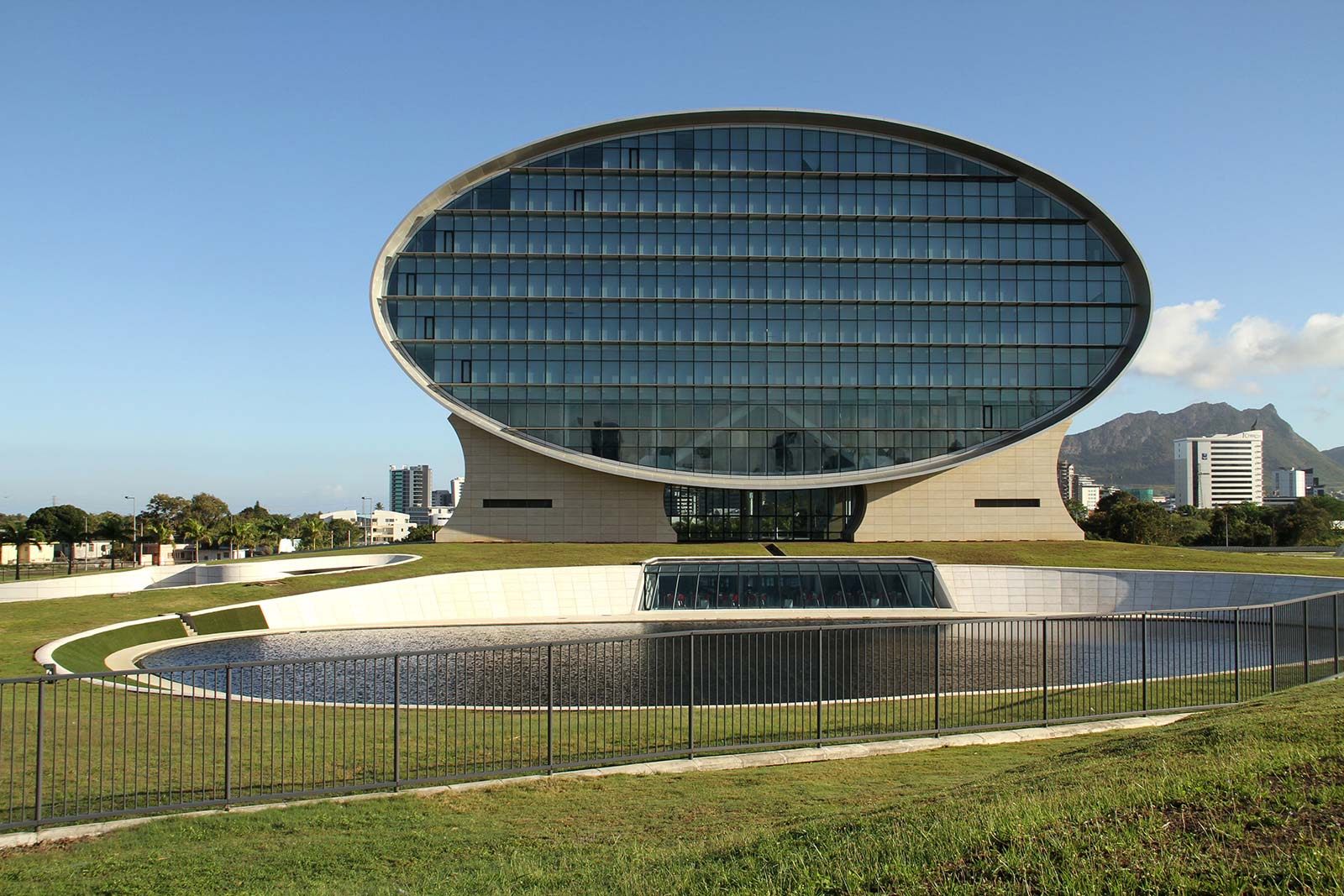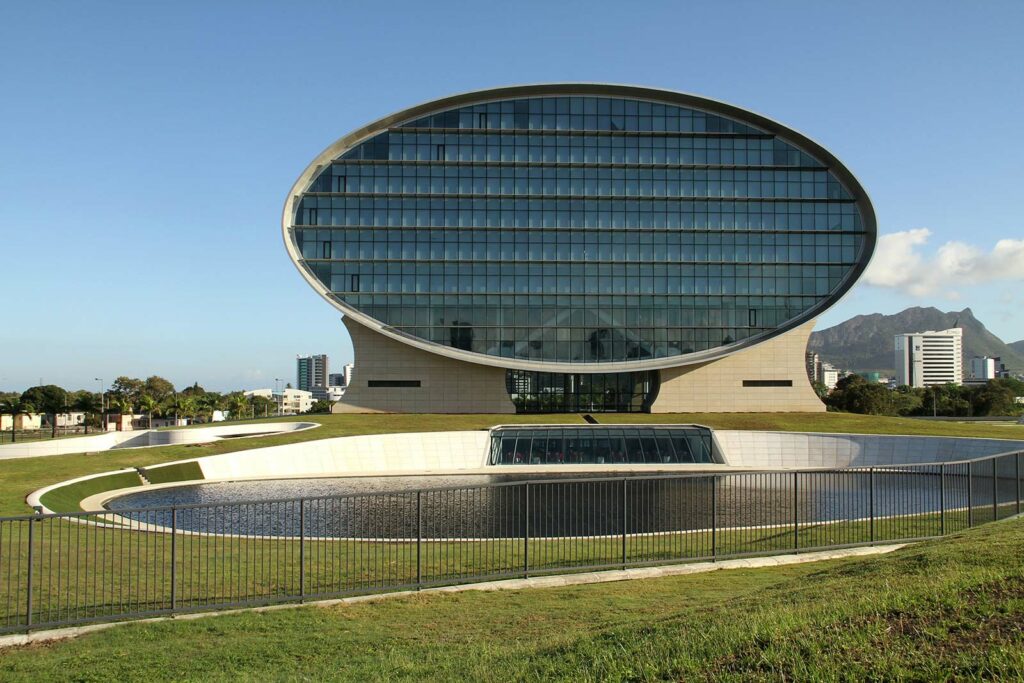 Banks also offer specialized services such as fund management, custody services, custody, structured lending, structured trade finance, international portfolio management, investment banking, retail banking, treasury and specialized finance. International banks can provide global banking and various financial services to corporate, institutional, and also private clients.
Mauritius has one of the most developed banking markets in sub-Saharan Africa with the highest banking penetration. The Bank of the European Union, in its Banking Report in Africa, classifies the banking sectors in the sub-Saharan region into three main types.
In Mauritius, you can find a few banking sectors approaching the depth expected for an upper-middle-income country (UMIC). Mauritius and South Africa fall into this category. Roughly half of the rest are banking markets, ranging in depth from low-income to low-income countries.
For example, Kenya and Côte d'Ivoire fall into this intermediate category. The latter group consists of countries with some of the smallest banking sectors in the world.
Below we will talk bout one of the popular banks headquartered in Mauritius and try to reveal the services offered by the MCB. In case you are looking for a good bank in Mauritius, you can take into account this one, as it offers a very wide range of banking systems, products and services for different needs and different customers.
Mauritius has been a regional center for payments and settlements since the 17th century. Traders from the West, the Middle East, India, and China crossing this part of the world usually met in Mauritius for payment and settlement purposes. Piastres, Indian rupee, pound sterling, US dollar, gold, and silver were used as means of payment and decoration.
Mauritius Commercial Bank (MCB) is a commercial bank in Mauritius. It was one of the commercial banks licensed by the Bank of Mauritius, the country's central bank and national banking regulator. The bank is headquartered in Port Louis, Mauritius.
The Commercial Bank of Mauritius, founded in 1838 [1], is the oldest and largest banking institution in Mauritius. It is also the oldest banking institution south of the Sahara and one of the oldest banks in the Commonwealth, retaining its original name. MCB has a local network of 40 modern branches and 150 ATMs.
The holding structure of MCB Group embodies its dual strategy, namely diversification into financial services through local subsidiaries and associates and regional expansion through its overseas subsidiaries. MCB operates in Madagascar, Maldives, Mozambique, and Seychelles.
The group has also strengthened its presence in Reunion, Mayotte, and Paris through its partner BFCOI. MCB opened an office in Johannesburg, South Africa in 2008. In addition, the Group is actively involved in project and trade finance in various countries in the sub-Saharan region as well as in other markets such as India.
MCB shares were listed on the Mauritius Stock Exchange from 1989 to April 5, 2014, when they were replaced by MCB Group shares. Mauritius Commercial Bank is currently a 100% subsidiary of the MCB Group.
The Mauritius Commercial Bank is governed by an eight-member Board of Directors, of which J. Gerard HARDY is the President and Pierre Guy Noel as CEO.
Facts and figures
The staff: about 2900 people
The client base: over 1 million
Branches / kiosks: 41
Assets: Rs 583 billion as of March 31, 2021
Loans: more than 40% – market share of domestic credit to the economy
Deposits: about 47% – Market share of local currency deposits
Their international presence: 58% of their net income comes from overseas sources.
The regional presence: about 100 African correspondent banks
Mauritius Commercial Personal Bank offerings
The bank has a wide range of products and services, such as:
Accounts
Account packages
Credit cards
Loans
Overdrafts
Investments
Retirement plan
Education plan
Insurances
MCB Account Packages
For everyday usage, the bank offers one account with all the essentials included in it. MCB has three different account packages:
Instakit
With Instakit, you have everything you need for your day-to-day banking operations.
Shop and withdraw cash in Mauritius and around the world
Access your accounts and transactions online anytime, anywhere
Receive important SMS alerts
Top up your prepaid mobile loan
What do you get with this package?
Debit card
SMS banking
SMS Refills
Internet banking
Electronic statements
MCB juice (New banking)
Pack 18.25
If you are between 18 and 25 years old, you have found what you need to make money and save money easily.
The Pack 18.25 is a savings account exclusively for young people between the ages of 18 and 25. It offers a unique package of services that simplifies banking and fits into your full-time job:
Earn, save and spend peacefully
Enjoy exclusive discounts and privileges with your membership card
Access to your account 24/7
Use your map all over the world
What's included?
MCB debit card
MCB Refill
JuiceByMCB
Exclusive Membership
NEO
NEO is another account package, that offers you tremendous benefits that will make real value and significant savings in both time and money:
Free Platinum Contactless Debit Card
Speak directly to a dedicated account manager for all your financial matters.
Get a FREE Gold Credit Card with Free Travel Insurance
Unsecured banking services up to Rs. 500,000
Get discounts on entry fees for investment plans for your child's education, retirement and more.
Benefit from unlimited FREE Direct Debit
Exclusive offers
Eligibility criteria
The offer is open to MCB and non-MCB customers with a monthly salary of Rs. 25,000 and more.
All applications for a loan are subject to an assessment of the financial condition of the applicant and the approval of their credit committee on an individual basis.
MCB Accounts
Except for account packages for different needs and different customers, the bank offers both savings and current accounts, let's see what is best for you.
Standard Savings Account
MCB savings account does more than just one: add products and services to personalize them according to your needs, instantly access your money, and conveniently manage your savings.
No minimum deposit required
No maintenance fee
No minimum balance required
Earn interest when your savings reach Rs. 5000 and more
Recurring Payments and Direct Debit Recurring Payments
Free accident insurance when your balance remains over Rs. 10,000
MCB Rupys Savings Account
For children from 0 to 17 years old
Open an account without a minimum balance
Earn at preferential interest rates at different stages
Free Visa Prepaid card at age 13
Eligible for preferential rates on the MCB campus to fund further studies in
Mauritius or abroad
Easily manage your child's account until he / she comes of age
The savings rate is up to 0,20%
Standard Current Account
MCB checking account is like a Swiss army knife: it is easily accessible and has many functions that are perfect for your day-to-day banking needs. You can get paid, pay bills, overdraft, and offer multiple ways to access your account.
It starts at just Rs. 1,000
You have a contactless MasterCard debit card in your account for the secure payment of everyday things.
Lets you shoot four times a day for a total of Rs. 10,000 at ATMs
Checkbook for the convenience of using your wallet (available in 25, 50, 100, 200 sheets)
Flexible overdraft when you need it
Convenient cash and check deposits at ATMs so you avoid queuing at counters
Recurring payments your own way: set up recurring payments and forget about them
Provides direct debit to pay your bills in Mauritius and abroad
Free internet bank for convenient management of your account
Banking on the go with the bank's new Juice mobile app
Foreign currency account
You can open a foreign currency account online in the Internet bank or at a branch upon request.
MCB offers current and term deposit accounts in the main currencies:
British pound sterling (GBP)
US dollar (USD)
Euro (EUR)
Australian dollar (AUD)
South African Rand (ZAR)
MCB Personal overdrafts
Be prepared for the unexpected anytime with the MCB Personal Overdraft option. This standby loan is tied to your checking account and allows you to access additional funds when you need them.
How does overdraft work?
An overdraft is similar to a reserve line of credit, which allows you to access additional funds when needed. You can access these additional funds up to the approved limit. So, for example, if you have an overdraft of Rs. 30,000 on-site then you can access up to Rs. 30,000 even if you have no funds in your checking account. Moreover, you pay interest only on the amount used and you can refund the used amount at a time convenient for you.
What is the difference between a loan and an overdraft?
The main difference is redemption. If you want to control your monthly budget, a personal loan is more suitable for you, as payments are spread over the term of the loan in equal monthly installments. With an overdraft, you have the opportunity to repay the borrowed amount at a convenient time for you. You can reissue the repaid amount whenever you need it, and once you have paid in full, you can access those funds again at any time.
Features and benefits of MCB overdrafts:
Linked to your current account
Flexible credit line
Instant access to extra money up to the approved limit
Pay interest only on the amount used
Reimburse and redraw as you see fit
Access to funds through cash withdrawals, online transfers, using a debit card
MCB Loans
Being an MCB customer, you can take an unsecured loan of up to Rs. 500,000. MCB Personal Loan allows you to borrow an amount twelve times your salary (or a maximum of Rs 500,000). With flexible repayment terms, their loans are stretched the way you dream.
Features and Benefits:
Loan between rupees. 50,000 and Rs. 500,000
Flexible maturities up to 60 months
Competitive interest rates
Guarantor / Security / No deposit required
Insurance cover
Also available for non-MCB customers
MCB life Insurance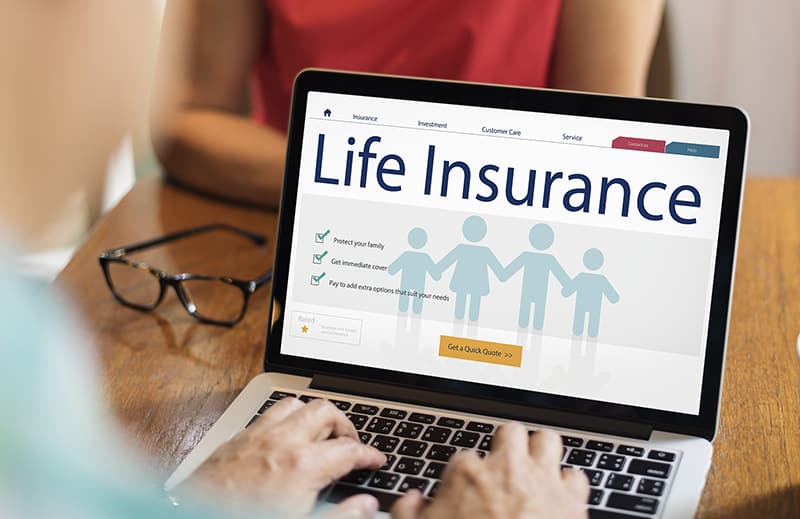 With MCB you can enjoy regular cash lump sum payments, accumulated bonuses and life protection.
Save from Rs. 750 per month and receive lump sum payments every 3 or 5 years
Accumulated bonus after expiration
Permanent disability coverage option
Twice the sum insured to cover death
Four times the amount insured in case of an accident.
Combines insurance coverage with a funded plan
Guaranteed payments every three or five years
Accumulated bonuses paid at maturity
Protection for you and your family
MCB Retirement plan
As far as it sounds, it's a good idea to plan your retirement ahead of time. MCB offers different retirement plans:
Designed for your retirement age
They have a number of special funds to ensure that your contributions are invested based on your retirement age.
Choose your retirement age
Options to automatically increase annual premium (5%, 10% or 15%) to keep up with inflation
Expand your plan by making additional contributions at any time
Withdraw from the accumulated funds at any time
Increase or decrease your monthly installment
Three options for depositing cash:
One-time payment with 100% return of accumulated funds
Monthly payment due to the gradual redemption of accumulated funds until exhaustion
Reduced monthly payment combined with a partial lump sum payment
You will get:
Maximum flexibility – The MCB retirement plan allows you to be flexible – from choosing the retirement age to maintaining inflation and withdrawing funds at any time without penalties.
Protection of your accumulated funds – You have the option of transferring some or all of your investment to an MCB Fixed Deposit Account with premium income five years before your scheduled retirement date.
Cashing out option – Choose the option that works best for you: a lump sum with 100% maturity, a monthly payment, or a reduced monthly payment with a partial lump sum.
MCB Investments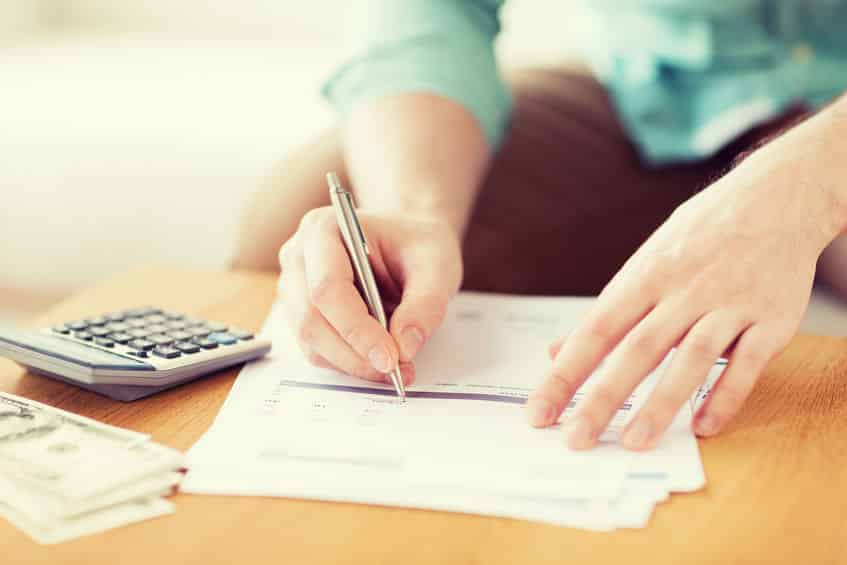 MCB offers a range of investment options and you can explore them. Let's check out the main investment solutions
Managed funds
Access a range of collective investment schemes run by professional and experienced fund managers. The bank's investment experts can help you select the fund (s) that best suits your needs and risk profile.
Capital-backed funds
The capital-backed funds allow you to participate in the performance of an underlying index or asset while providing your capital.
MCB Stockbroking
With MCB Stockbrokers, you have everything you need to build your stock portfolio. Open a CDS account, trade local and foreign stock markets, and gain access to a wide range of mutual funds.
MCB as a financial planner
Except for the products and services listed above, MCB offers also:
Private Banking
Corporate Banking
Institutional Banking
MCB Banking
SME Banking
Private Banking
Whether you're a Mauritian or based on the other side of the world, MCB can help you unlock the right growth levers to align with your values ​​and aspirations.
At MCB Private Banking and Wealth Management, they are truly committed to your aspirations and are committed to helping you seize opportunities. At the heart of all the efforts is their commitment to achieving long-term value for the clients.
To help their clients find new opportunities, MCB bankers are especially interested in building lasting relationships with each of them, based on unshakable trust.
MCB provides personalized and unique offers. Their strength is the banker's global overview of the markets, which is another advantage that enables the clients to activate strategic drivers of growth.
Wealth management and investments
Flexibility is their strong suit and the portfolio managers always strive to align your growth goals with your values.
With the wide range of services, from financial planning to portfolio management, they formulate the right strategies and be your guide and your partner at every stage of your growth journey.
They prefer an open architecture approach that gives you access to structured products such as global custody services, execution opportunities, leading private equity groups, and exclusive deals that can be tailored to your investment strategy.
Corporate Banking
MCB team of experienced and dedicated professionals is committed to working closely with you to understand your business aspirations and accompany you in your efforts to grow both locally and internationally.
Here are the key points:
Dedicated contact person to effectively meet your business needs
A dedicated structured trading and project finance team to accompany you in your business endeavors for both local and cross-border events.
Teams with specialized expertise in various sectors such as telecommunications, energy and commodities, infrastructure, hospitality and many more.
Ability to align the required MCB competencies to provide you with the right solutions across all MCB product groups
Global reach through the MCB offices, partners, overseas subsidiaries, as well as their extensive network of correspondent banks and strategic partnerships with other stakeholders
MCB has always been at the forefront of supporting corporations and institutions in various sectors of Mauritius, including global business companies, foundations, trusts, and foundations.
While MCB continues to strengthen its position as a leading player in the Mauritius banking sector, it also seeks to expand its presence in the corporate, institutional, and wealthy client segments in Sub-Saharan Africa and beyond through its tailor-made solutions.
Institutional Banking
As a leading bank and a prominent player in Africa, MCB clients can benefit from the bank's many years of experience and their close relationships with a wide range of counterparts across the continent to support your growth.
Financial institutions
As they strive to build trusting and lasting relationships, the highly qualified specialists with proven experience will bring your bank the appropriate offer that meets your requirements and opens up opportunities.
Offloading Excessive Risk Through Trading in Secondary Assets to Build Additional Capacity
Club loans and syndicated loans, participant and organizer
Meeting the needs of your Mauritian business and the needs of your customers with specialized products
Special initiatives for African counterparts
Replication of the best MCB solutions in African banks
Your trusted guide to the challenging African market
Close relationships with a wide range of counterparts on the continent
MCB Representative Office
The bank has offices with the market and regulatory coverage, with in-depth knowledge of the local conditions of financial institutions and corporations operating on the continent:
The Johannesburg office serves South Africa.
The Nairobi office serves East and West Africa.
The office in Dubai serves the Middle East and North Africa and Asia.
The Paris office serves Europe
They act as the marketing arm of the MCB Group and can introduce you to the MCB network for project finance and investment opportunities.
Development Finance Institutions
These are the MCB Group's specialized contact for Development Finance Institutions (DFIs) – specialized multilateral, bilateral, or national development banks or subsidiaries that support private sector development in emerging and developing countries.
They undertake proactive market research and networking, relationship building and management, and business development with DFI.
We hope this MCB overview will help you to have an imagination of the bank. In case you want more information, check out the official website, where you will find all the answers to your questions.
Pained by financial indecision? Want to invest with Adam?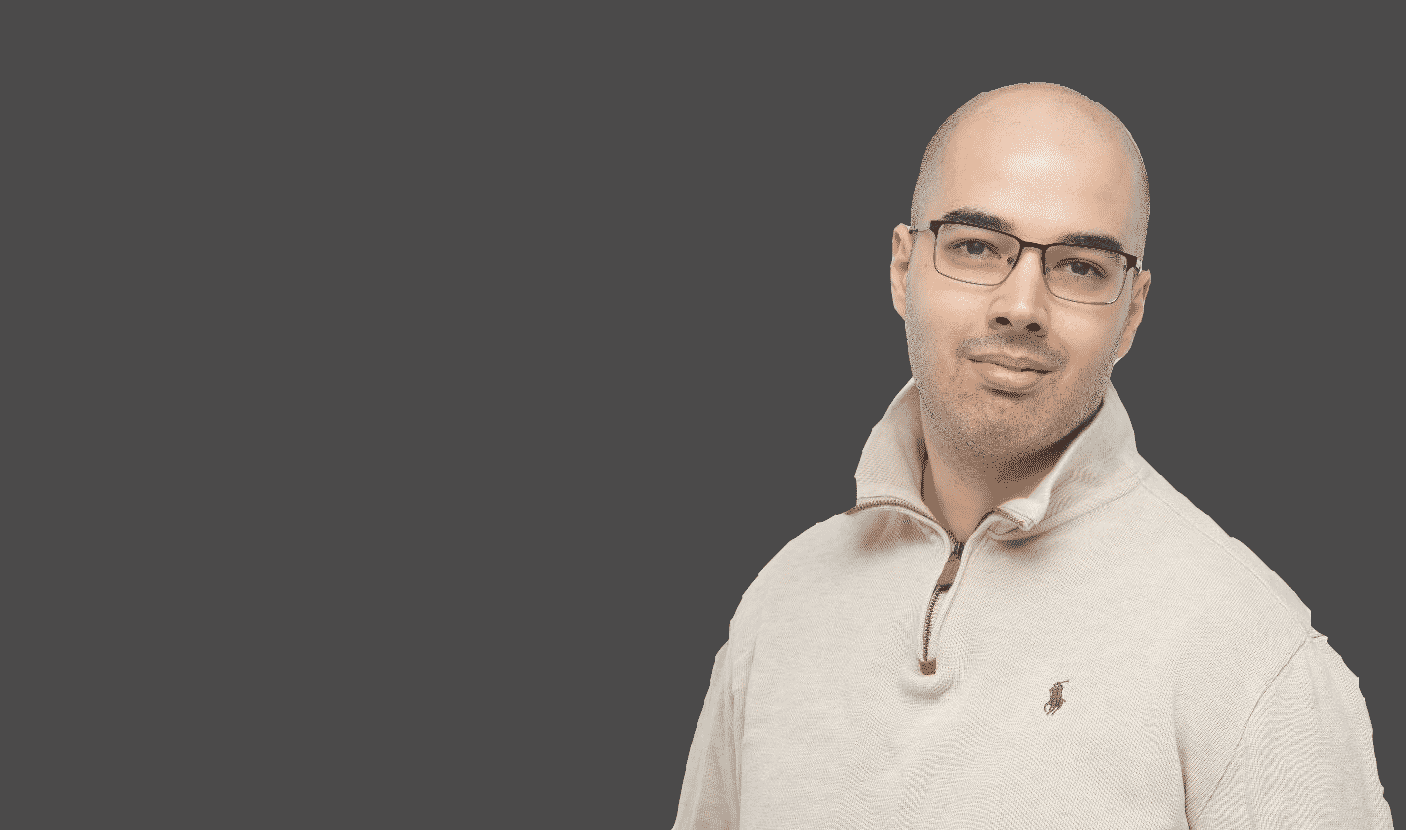 Adam is an internationally recognised author on financial matters, with over 321.3 million answers views on Quora.com and a widely sold book on Amazon
Tags
expat investment advice
,
mauritius commercial bank credit rating
,
Mauritius Commercial Bank Review
,
Mauritius Commercial Bank Review 2021
,
Mauritius Commercial Personal Bank offerings
,
mauritius credit rating
,
MCB Account Packages
,
MCB as a financial planner
,
mcb credit rating 2021
,
MCB Investments
,
MCB Loans
,
MCB Personal overdrafts
,
MCB Representative Office
,
MCB Retirement plan
,
MCB Rupys Savings Account
,
mcb teller salary
,
salary at mauritius commercial bank