In the last few months, I have seen a huge increase in the number of clients wanting a mixed portfolio.
More specifically, many have requested a "core" portfolio of low-cost ETFs, with 10%-30% in more adventurous assets, such as private equity or professional investor investments.
I am pleased to announce that there will be some new additions to the model portfolios for next year, especially for lump sum investors.
Usually these solutions are only available to high-net-wealth (HNW) investors who have more than $1m to invest, so this is a significant advantage for those that can meet my portfolio minimums ($75,000 on the lump sum side).
All model portfolios are tailored to each clients needs, however, the current model portfolios are similar to those below: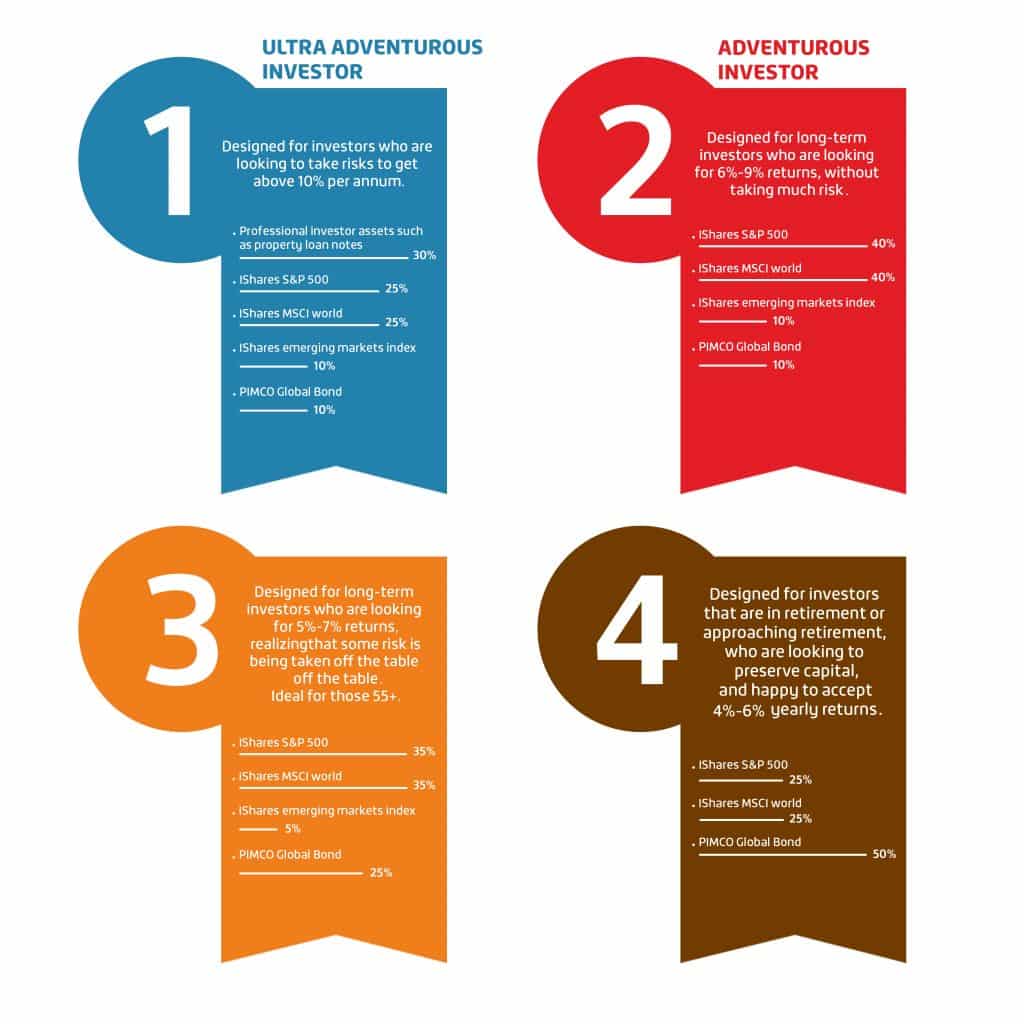 From January, I will be working on amending some of these portfolios, to give investors enhanced access to high-net-wealth solutions.
The regular investments from $600 a month will largely remain unchanged.
Have a happy and prosperous new year!