After writing a review of Western Union, this article will look at MoneyGram.
For any questions, or if you are looking to invest, you can contact me using this form, or use the WhatsApp function below.
Often times, especially for expats, it makes sense to invest money in a portable way, as opposed to sending money home to invest.
Introduction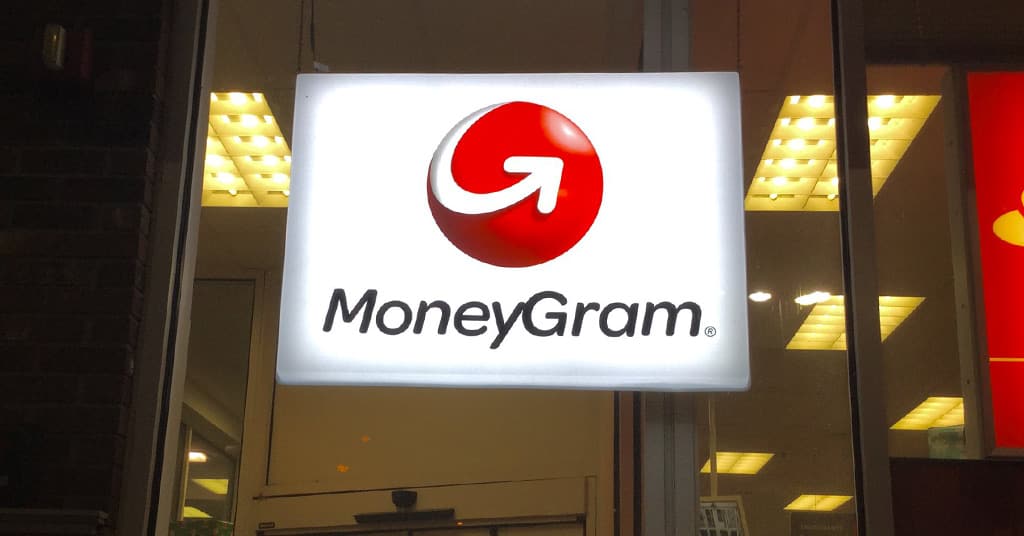 MoneyGram provides fast and flexible services for basic transfers and cash withdrawals. However, it is expensive and has low transfer limits.
Throughout its history, MoneyGram has adapted its business model many times to become one of the most popular services in the world. His brand has gained a lot of confidence among the population as a safe and reliable provider of international money transfers.
While the company is best known for allowing its customers to send money through a network of retail agents, it is also adapting to the digital age. MoneyGram strives to stay relevant in a rapidly changing industry.
MoneyGram is the second largest money transfer provider in the world and has an anticipated network of 350,000 points of sale and kiosks in over 200 countries.
It also has a full range of financing and pick-up options including cash delivery and phone reboots in select markets. And transfers are fast: cash is usually available within minutes, while bank transfers to many popular destinations take hours to a day or so.
MoneyGram was one of the most expensive transfer providers, with a transfer fee and a monthly maximum for online transfers of $ 6,000.
To learn more about this service and see if it's right for you, read our detailed MoneyGram review.
MoneyGram Overview
MoneyGram is one of the largest and oldest money transfer companies in the world. This very well trained service has a huge number of agency locations scattered all over the world and all kinds of presence in at least 200 different countries.
The company offers a wide range of services, such as sending and receiving cash, as well as the possibility of receiving money at retail outlets.
While it is used by a large number of people around the world, MoneyGram also seems to attract its fair share of detractors and negative reviews.
However, anyone who wants fast money transfers, especially during the coronavirus, should find it worth investigating. Competitors' products include WorldRemit, Azimo, Venmo, Western Union, PayPal, and Zelle.
The MoneyGram online service allows you to send and receive money in over 20 countries via the MoneyGram mobile app using a debit card, credit card, or bank account (US and Canada only).
In some countries, your money order may be credited to the recipient's bank account, mobile wallet, or prepaid card; or even deliver in cash directly to the recipient's home!
MoneyGram's extensive network of dealerships and its availability both online and offline make it a very convenient service that meets the needs of most people.
Its size and long track record also ensure that your money is safe when in the hands of MoneyGram.
The downside to the MoneyGram service, however, is that transferring cash abroad can be costly, especially for some countries, as MoneyGram often charges higher fees and lower exchange rates than those offered by specialized online providers.
Pros
Use it anywhere
Global network
Easy to use
Flexible delivery, such as cash pickup
Funds available almost instantly
Massive international transfer network
Fast delivery, including same-day transfers to bank accounts in some countries
Cons
Can be pricey
Low transfer limits
Poor reputation for customer service
Outside the US and Canada, you can only pay with a debit or credit card, or in cash at an agent location
Company profile
MoneyGram as we know it today was formed in 1998 when two separate companies, Travelers Express and MoneyGram Payment Systems, were combined under common ownership.
The merger scheme for the two firms was adopted by the large conglomerate Viad Corp, which is perhaps best known for operating the Greyhound bus service for many years.
Following the merger and adoption of a single brand, MoneyGram has quickly grown into one of the largest money transfer service providers in the world.
It currently ranks second after Western Union in terms of the annual volume of transfers. Viad then sold its stake in 2004, and MoneyGram was eventually listed on the NASDAQ as a public company.
MoneyGram is currently led by Alex Holmes as CEO who has over 10 years of experience with the company. He is supported by Larry Angelilli, Acting CFO, and Camila Chitil, Chief Operating Officer. Andres Villarreal oversees all regulatory matters as Director of Compliance.
The head office of MoneyGram is located in United States, in Dallas, on 2828 N. Harwood Street.
Pricing
Transferring money invariably requires additional costs and MoneyGram is no exception. If you move money domestically or internationally, you will be charged for this privilege.
The amount you pay depends on where the online transfer is made, so the fee will depend on where the money is sent from and where it needs to be.
MoneyGram has developed a tiered fee system, and transferring money through a bank is more likely to be cheaper than transferring money from a credit or debit card.
Recipients who receive the transfer directly to a bank account are likely to also save lower fees as opposed to cash on the other end.
You also need to keep an eye on exchange rates as they can fluctuate depending on how you pay for your transaction. MoneyGram also uses a reward system that offers a percentage of future transactions if you plan to use it regularly.
MoneyGram fees and exchange rates
MoneyGram fees generally vary based on the amount sent, country of origin and destination, and payment and receipt methods. Here's how you can save on fees with MoneyGram:
When sending money online using MoneyGram, it is best to pay by bank transfer if available.
Sending to a bank account is usually cheaper than sending money to receive cash.
If you are sending money to a bank account, it is often cheaper to send it at an agent's office than over the Internet, regardless of the payment method used. However, fees at agent locations may also vary depending on which location you choose.
If you are sending money to receive cash, an online service will generally be cheaper than sending money at an agent's office, but only if paid by bank transfer.
MoneyGram uses standard exchange rate margins. This means that the exchange rate offered to MoneyGram customers is not as good as the real exchange rate in the medium market, and MoneyGram profits from this difference known as the exchange rate margin.
While it usually costs you a couple of percentage points of the amount you send, the amount you pay in excess of the market average exchange rate can sometimes exceed 5%.
Since some money transfer services offer exchange rates at no extra charge and can save you a lot of money, it is very important to always compare all the money transfer services available before sending money abroad.
In general, MoneyGram's fees and exchange rates rarely leave the service of the cheapest provider between countries.
According to our analysis, MoneyGram was the cheapest provider only 1.85% of the time, with over half a million searches in our comparison engine from around the world in September 2020.
The three cheapest providers over the same period, TransferWise, Skrill and WorldRemit, which were the cheapest providers in the world about 53% of the time, offer lower exchange rates and fees than MoneyGram on most corridors.
For example, if you sent $ 2,500 from the US to the Philippines, you would pay about $ 60 in total commission, and your recipient would receive approximately 120,000 PHP if you decided to send money through WorldRemit.
On the other hand, if you choose to make the same transfer using MoneyGram, you will pay significantly more than $ 80 in total commission, and your recipient will receive only 117,000 Philippine pesos. That's over a thousand pesos less than they would have received if you had sent them via WorldRemit!
What is the restricted to sending money via MoneyGram?
The minimum amount for a MoneyGram transfer is $ 1. The maximum transfer amount is $ 10,000, so the service is most suitable for relatively small amounts.
Besides the transaction limit, there is also a cumulative limit per month. For any amounts in excess of this, you will need to contact one of MoneyGram's retail agents and arrange for a personal transfer.
Features
Flexibility
This is perhaps the main factor that attracts people to MoneyGram due to its countless points of sale around the world and its ability to transfer money quickly using a variety of methods.
MoneyGram can be used in a number of ways, including exclusively online, and by offering the option of picking up cash at one of the many agent branches.
You can also transfer money to a traditional bank account, mobile wallets, or to a Visa debit card if, for example, you use it in the UK. The convenience factor is facilitated by the fact that transfers can be made in more than 200 countries and in about 50 different currencies.
Ease of use
While there is nothing too complicated in using MoneyGram to transfer cash, it's also worth noting that the company faced some security issues.
There are also many scammers associated with money transfer services. If you need to transfer money, you must exercise as much care as possible and perform the same checks as for any other online transaction.
As far as actually making a transaction online, you need to register an account, select a bank or MoneyGram branch, and then decide how you want to transfer money.
Transfers can also be set up online, after which you can go to a MoneyGram branch and pay in cash. MoneyGram even offers the ability to send money via Facebook.
Customer support
While there is nothing special about using MoneyGram, the company has thankfully done its bit by providing support options. There is a whole online center on his website.
This includes options for directly contacting MoneyGram for general questions, complaints, or issues related to fraud. In the same section, you'll find a decent set of FAQs that cover every major MoneyGram feature you need to know about. There is also a chat-style widget for instant contact.
Service and coverage
Despite its reputation and scale, the scope of MoneyGram's services worldwide is truly impressive, comparable only to its rival Western Union.
In addition to being able to exchange US dollars for 47 different foreign currencies in thousands of locations around the world, MoneyGram also offers the following services:
MoneyGram's bill payment service allows you to pay the bills of your relatives or your own at thousands of companies. The service is available at nearly all agent offices in the US, Canada and Puerto Rico, and at select agent offices in select European and Caribbean countries.
Money Transfer was the first service that MoneyGram offered when it was founded in 1940. Although the company still offers this service today, it only represents a small fraction of their business. The service, which is only available at certain US agent locations, is basically a prepaid check that you can deliver to the recipient by mail or in person.
MoneyGram allows you to top up your prepaid mobile phones from over 350 mobile operators in over 100 countries. This is a great way to ensure that you and your family members abroad can stay connected. Mobile top-ups are available at MoneyGram US offices, but can be sent online from anywhere in the world.
Customer satisfaction
You probably already noticed that there is a clause in Minuses that shows that there are many negative reviews from buyers. This can be the result of high fees and late transfers, depending on the sender's location and amount.
But, for example, both in the App Store and in the Google Play Store, tens of thousands of customers received the MoneyGram mobile application very highly – 4.8 and 4.4 stars out of 5, respectively.
Likewise, on Trustpilot's customer reviews site, MoneyGram US customers reported that they were generally satisfied with the company's services, with an average rating of 4 out of 5 stars.
Let's take a look at the frequently mentioned comments of MoneyGram UK as perceived by its customers:
Positive
Clients liked the fact that money was available in a matter of minutes on the side of receiving the money transfer
Friendly and helpful telephone assistance
Easy to use web and mobile apps
Negative
Some clients saw their transfer canceled and had problems getting their money back
Negative customer experience – little support or specialized one-to-one service
Customers have had problems using their online service
Some were annoyed by the identity verification process
How easy is it to transfer money abroad by MoneyGram?
While setting up your money transfer with MoneyGram was once more complicated than it should have been, the service has made impressive strides in this regard lately!
These days, you can easily send money transfers through their website as MoneyGram's online interface has become very user-friendly and easy to navigate.
For example, web design is simple and concise, and includes a succinct and relatively transparent breakdown of the fees you can expect to pay.
In addition, the MoneyGram USA website includes a useful and convenient option for those looking to track their money and track when it can be received, providing a safe and affordable option if you want to keep track of your money transfer.
Signing up for the MoneyGram US online service is also straightforward, with clear and easy-to-understand instructions and explanations.
It is worth noting, however, that there are a number of fields you will need to complete in order to successfully register, including your mobile phone number, home / billing address, and your date of birth.
Is it safe to use MoneyGram?
MoneyGram International Inc. is a giant multinational company that is listed on the NASDAQ with a market cap of $ 175 million in September 2020.
The company, with over 2,500 employees worldwide, has nearly 80 years of track record. Over the years, it has gone through numerous mergers and acquisitions and has demonstrated significant experience in the money transfer industry.
MoneyGram has earned its reputation for quality service that provides a convenient and secure way to send money to or from virtually any country in the world.
The MoneyGram brand is recognized and trusted around the world, thanks in part to a network of agents that, with the exception of Western Union, is unmatched by any of its competitors.
MoneyGram is subject to a wide variety of laws and regulations from countries around the world. MoneyGram is licensed in all 50 US states, as well as the District of Columbia, Puerto Rico, the US Virgin Islands and Guam.
In the UK, MoneyGram is licensed by an Authorized Payment Institution under the European Union Payment Services Directive, which allows MoneyGram to provide payment services throughout the European Economic Area.
Many other jurisdictions where MoneyGram operates have licensing or other regulatory requirements.
These include minimum capital requirements, compliance with operating procedures, agency oversight and maintenance of reserves, and are specifically designed to protect consumer funds.
MoneyGram takes compliance very seriously and invests an average of $ 50 million a year in its compliance program.
The MoneyGram website is protected by TLS encryption, which prevents the interception of sensitive data during your visit. You can confirm that this is indeed the case by recognizing the green padlock next to the website URL in your browser.
So it is absolutely safe to become a MoneyGram user. MoneyGram would not have been able to become the world's second largest money transfer provider if it hadn't adequately protected its customers' funds.
How transparent is MoneyGram?
While MoneyGram US seems to present its fees and exchange rates in a relatively transparent manner, you, as a customer, will essentially be in the dark as to the exact amount you will end up paying in exchange rate fees until the transfer point itself of money.
This is because the exchange rates that MoneyGram US will tell you will only be approximate based on variable exchange rates and not the actual exchange rate at which you will be charged.
While not entirely transparent, MoneyGram US does provide a fair explanation for the fees charged. Moreover, the company is honest enough to call the final transfer cost "estimated total cost" rather than just total cost.
For these reasons, while MoneyGram US certainly has a lot of work to do to brush up on its overall transparency, all things considered, the service will ultimately give you a clear idea of ​​how much you are likely to end up paying for your transfer.
To conclude
MoneyGram can be useful if you need to send or receive cash, but it has its drawbacks. The company appears to be receiving a fair amount of negative reviews for a variety of reasons.
However, this business has been around for a long time, and with such a large user base, it should come as no surprise that a percentage of customers will feel that MoneyGram has not provided them with the best experience.
While there are positives, especially due to MoneyGram's worldwide availability, the services it provides can be expensive and exchange rates are not always the most competitive.
As with most exchange models, you get a somewhat ambiguous picture and there seem to be quite large differences in customer satisfaction levels.
Further Reading
Interest rates have been low since 2008. The coronavirus has only made that problem worse.
Central banks lowered interest rates after the first government lockdowns in February and March.
Now there is speculation that interest rates might become negative in places like the UK, and some other developed countries.
The UK is grappling with Brexit at the same time as the coronavirus, which is increasing speculation that the UK's central bank, the Bank of England, will make interest rates negative in January or February of 2021.
Is this likely to happen? If it does happen, how can you prepare? This is the subject of the article below.
Tags
moneygram fees
,
moneygram is it safe
,
moneygram online
,
moneygram qatar review
,
MoneyGram Review
,
MoneyGram Review
,
MoneyGram Review 2020
,
MoneyGram Review 2020
,
MoneyGram Review 2021
,
MoneyGram Review 2021
,
MoneyGram Review 2022
,
MoneyGram Reviews
,
moneygram UAE review
,
moneygram uk
,
moneygram uk reviews
,
moneygram woori bank
,
review moneygram international