In this Moomoo investing review, we'll see if prospective investors can benefit from the platform. There are so many investing firms so let's check the background of Moomoo, its features, and the pros and cons of using it.
If you want to invest as an expat or high-net-worth individual, you can email me (advice@adamfayed.com) or use these contact options.
What is Moomoo?
Futu Holdings Ltd. owns 100% of Moomoo Technologies Inc., a company based in California, USA. This innovative software firm is changing the way people invest thanks to its modern digital brokerage and wealth management platform.
Moomoo's main goal is to give investors of all experience levels access to a cutting-edge technologically advanced and user-friendly investment platform. To better the complete trading process and implement a novel internet-based operating model, they place a premium on independent technology research and development capabilities.
The securities products and services you see on Moomoo are provided by Moomoo Financial Inc. and Moomoo Financial Singapore Pte. Ltd., both of which are wholly owned subsidiaries of Futu Holdings Ltd.
The moomoo app, which provides access to Moomoo's features, is available for download on iOS, Android, and Windows devices. The application can be downloaded on multiple platforms but is browser-inaccessible. While some may be put off by the need to download software, many who are used to browser-based solutions will like the streamlined and effective experience it gives.
Moomoo Features
Moomoo has enhanced features for active traders. It supports up to six monitors and has over 38 drawing tools to help identify trade signals. Traders may make informed judgments using data from over 63 indicators. Over 190 pre-set functions also allow users to customize technical indicators.
The tool shows traders the most active equities and greatest movers in the US, China, Hong Kong, Singapore, Japan, and Australia. This smooth transit between winners and losers across marketplaces improves trading efficiency.
Moomoo lets traders create a watchlist of equities based on financial or technical factors. US, Hong Kong, and Chinese stock screening expands trading opportunities.
Free Nasdaq Level II data helps Moomoo execute transactions. This data helps traders understand each stock market depth and make better trading decisions. Active traders can maximize their trading potential with this feature, available to all Moomoo clients with approved accounts.
Through Moomoo's daily short sale rating, short interest statistics, and featured daily short volume, active traders are able to detect short sale signals and investigate opportunities in short sale activities. The tool also makes it easier to analyze ownership activity by presenting an aggregated and visually appealing analysis of institutional holdings.
Moomoo provides customers with access to industry-standard stock valuation tools like the PB (Price-to-Book), PE (Price-to-Earnings), and PS (Price-to-Sales) models, so they may make educated financial investments.
Traders are able to compare current prices with those of the past and of the industry as a whole with the help of charts and other visual statistics.
The firm's financial reports and easy-to-understand charts provide businesses an edge by revealing insights into metrics like revenue, return on equity, and historical growth rate. Traders can also gain useful perspective from analysts' estimates, which can be used in conjunction with other data points to form a more complete picture.
Moomoo's lengthy trading hours, from 4 AM to 8 PM Eastern Time, make it suitable for many trading methods. In addition, traders can reach out to friendly and knowledgeable staff via phone, live chat, or email at any time of day or night.
The Moomoo mobile trading app is designed with a powerful search tool and a large range of order types available. The login options, however, are fairly restricted, as it only offers a single-step login and does not support biometric authentication.
Both iOS and Android users can utilize the mobile trading platform, and it supports both English and Chinese. Traders may get both technical and fundamental data on the companies they're interested in thanks to the website's well-organized and straightforward layout.
The app's search capability is particularly useful because it allows users to search for assets either by ticker symbol or by name.
Moomoo's desktop trading software is similarly intuitive, with well-organized fee summaries and flexible charting options. However, a two-factor authentication option is not available, just as it isn't on the mobile platform.
The desktop platform's navigation is intuitive, with tools on the screen's corners and a standard desktop platform in the center. Traders can personalize their workspace to suit their individual needs and working styles. Moreover, as users begin inputting their search queries, the site automatically suggests related results.
In addition, users can take use of alerts and notifications on both the mobile and desktop platforms to be abreast of developments in the markets and the value of their chosen assets.
Can I open a Moomoo account?
You can only open an individual account with Moomoo; joint accounts, IRAs, custodial accounts, and business accounts are not available. At this time, only users in the US and Singapore can access the platform.
Moomoo Financial Singapore only allows those above the age of 18 to open trading accounts. However, due to internal risk management regulations, margin financing is subject to certain limitations.
Young adults (those under 21) and the elderly (those 65 and up) are ineligible for a margin loan. There are also restrictions on who can use the platform's margin financing, such as those who are still unemployed or still in school. The platform has implemented several safeguards to reduce exposure to risk and promote ethical trading.
Moomoo's onboarding procedure is simple and paperless, making the service ideal for digital natives. New account verification takes 1-3 business days and requires no minimum deposit.
Opening an account in Singapore or the US has different requirements.
The following are the required steps to open an account for a resident or citizen of Singapore:
Obtain and register for Moomoo.
Make your selection at "Open Account."
Indicate whether you are a Singapore citizen or permanent resident.
Validate your email.
Submit an application using the website.
Put in a request for admission.
Meanwhile, the following details are essential:
National Registration Identity Card copy and current address verification (except for users who log in using their SingPass data through MyInfo and fill out the application form).
Specifics on your current employment situation.
Data of your present financial situation.
The account opening process for non-Singapore nationals and permanent residents requires:
Proof of address and a copy of your passport's photo page.
Specifics on your current employment situation.
Finance-related data.
Potential clients from the US must be at least 18 years old, and can be a non-resident as long as they're from countries or regions that Moomoo investing supports.
A valid SSN and US address are required for US residents.
However, non-US residents must meet somewhat different conditions. Depending on their country or region, they must provide a valid passport or national ID card as their primary identity. Additionally, they must present residential address evidence. This documentation can include utility bills, bank statements, or official government letters with the applicant's name and address.
The Moomoo account creation process is available on both the desktop and mobile platforms for American consumers. Most applications are approved within 24 hours, and new accounts are activated within a few days. If more identification documents are needed, you will be given advice on how to safely upload them.
What about deposits and withdrawals?
Deposit fees are waived for Moomoo customers, and the platform's funding steps are simplified for maximum convenience. However, wire withdrawal costs might be very substantial, and only bank transfers are accepted for adding and withdrawing funds.
At this time, Moomoo only supports transactions in US dollars as the base currency. The platform has a free in-app money exchange option, so consumers can use the in-app currency conversion to convert USD to HKD or SGD to trade in Hong Kong or Singapore. This service has no currency exchange costs.
When depositing funds into your Moomoo account from a non-USD bank account, a conversion fee will apply.
Moomoo does not charge any deposit fees for ACH transfers, although wire transfers may incur charges. Notably, unlike many US discount brokers, the platform does not take credit cards, debit cards, or electronic wallets.
Moomoo only accepts deposits from user-owned bank accounts due to stringent security procedures, and bank transfers can take several business days to process.
Investing Options
Stocks, exchange-traded funds, options, futures, and funds are just some of the financial products represented in Moomoo's catalog of wares. Bonds, foreign exchange, contracts for difference, and cryptos aren't available on the platform, although they are on many others.
Stocks listed on US exchanges and those traded OTC, ETFs, options, and some ADRs are only some of the assets that Moomoo users have access to when trading in the US.
Notably, the platform does not charge any commission on any trades involving assets in the US, making it a good option for frugal investors. However, you must be aware that there are costs connected with foreign deals.
Moomoo's ability to facilitate trades on the Hong Kong stock exchange and provide access to China A-shares is a distinct benefit. China A-shares are mainland Chinese stocks traded on the Shanghai or Shenzhen Stock Exchanges in renminbi. Non-Chinese investors have struggled to buy these shares.
Trading A-shares on Moomoo incurs a commission of either 0.03 percent of the trade value or a minimum of 3 renminbi. There may also be other fees imposed by the government. Investors utilizing the platform will be unable to short-sell A-shares or take part in IPOs for A-shares.
The inclusion of the Hong Kong stock market and access to China A-shares in particular sets Moomoo apart from many other US online brokerage firms and gives its product range a fair assortment of assets.
Moomoo Fees
Users can save money by trading US stocks and ETFs on Moomoo because there are no commission fees involved. There's a platform charge of $0.99 per order and an ADR custodian fee of between $0.01 per share and $0.05 per share.
After a one-year commission-free period, Moomoo charges 0.03% of the investment amount or $0.99 per order for platform costs for trading Singapore stocks, ETFs, and REITs.
The platform charge for trading Hong Kong stocks and ETFs is HK$15 per order, in addition to a commission fee of 0.03% of the investment amount or HK$3 minimum.
The platform cost for China A-shares is 15 renminbi, and the commission fee is 0.03% of the transaction value, with a minimum of 3 renminbi each order.
Moomoo offers competitive margin rates, with a yearly HKD rate of 6.8% and annualized SGD and USD rates of 4.8%. Due to increasing interest rates, many large brokers have boosted their margin rates above 10%. As of July 2023, Moomoo's lowest margin rates are for SG and US equities at 2%, while China A-shares and Hong Kong are 6.8%.
Traders using a lot of margin should be aware that these rates can alter in response to shifts in interest rates and will need to keep a close eye on them.
Moomoo offers fee-friendly financial services. Money Market Fund, Bond Fund, and Equity Fund investments have no Subscription, Redemption, or Platform fees.
Moomoo offers commission-free and platform-free leveraged FX trading too.
Their website details its fees for trading stocks, ETFs, options, futures, and overseas trades.
Does Moomoo offer paper trading?
Moomoo prioritizes making it easy for users to engage in paper trading in order to improve their understanding of the stock market. Anyone, from novices to seasoned traders, can take advantage of their free paper trading technique available within intraday trading.
Although no real money changes hands during paper trading, traders are still able to test and refine their investing strategies using real-world market data and outcomes. Because of this, paper trading can be a powerful method for enhancing one's education and professional development.
Moomoo's paper trading tool is optimized for use on both desktop computers and mobile devices. Users may get started with paper trading in a matter of minutes on their selected device thanks to the comprehensive instructions provided.
Paper trading on Moomoo can be accessed from any device using the app. The first thing to do if you want to use the desktop client is to get the Moomoo desktop platform installed on your computer. The desktop app can be explored without creating a full account, but the trading capabilities will require one.
A login screen, where users can create a dummy trading account, will appear once the software has been loaded. Moomoo streamlines the sign-up process by letting users verify their accounts with social media profiles like Facebook or Google. The desktop program works equally well on PCs and Macs.
Investors of all experience levels can benefit from Moomoo because of its convenient paper trading capabilities, which are available on both desktop and mobile platforms.
Moomoo's mobile app offers simulated trading using practice currency. After downloading the phone app, you can log in with your desktop account or create a new one.
The mobile app's 'trade' icon at the bottom leads to paper trading. Users can practice trading methods, experiment with different assets, and acquire hands-on experience without risking real money. Paper trade stocks or options with this function.
You can place limit orders and odd-lot orders in Moomoo's simulated trading environment. Stocks are not eligible for short selling, but options and futures are.
What are the rules of Moomoo paper trading?
To create a realistic trading environment, Moomoo's paper trading experience adheres to a set of rules and parameters. First, when a transaction is authorized, the entrusted buying price must be greater than the placement selling price, and the entrusted selling price must be less than the placed buying order. Successful transactions are more likely when paper traders are able to adjust their orders in search of better pricing.
The second guideline is based on the dynamic between the bid and ask prices in real-time trading. Without enough volume of transactions, even an appropriate commission pricing won't matter.
In live trading, if the volume of the transaction is less than the value of the commission, the transaction will be partially executed, using only the amount available in live trading. Any unprocessed orders will wait for subsequent trades to complete in the matching queue.
Paper traders can improve their chances of a successful trade by keeping tabs on the real-world market and adjusting their orders in response to price fluctuations.
What paper trading types are available?
Paper trading in Moomoo allows users to practice buying and selling a variety of financial assets under realistic market conditions.
Users can practice stock trading with a virtual $1 million across multiple markets. Underlying stocks, warrants, and HK Stock Exchange-listed CBBCs are all acceptable forms of trade in the Hong Kong market. Only stocks traded on US exchanges are eligible for this type of trading in the American market.
Similar to how users can practice with equities listed on the SGX when trading in Singapore, users can practice with stocks listed on the Shenzhen Stock Exchange and the Shanghai Stock Exchange while trading in China A-shares.
Users of Moomoo can practice options trading with a virtual $1 million in order to paper trade options and familiarize themselves with this financial instrument.
Paper traders in the futures market can take advantage of Moomoo's enormous virtual cash quantity of $10 million.
What are the rules for paper trading card?
The paper trading function in Moomoo comes with its own set of regulations governing the use of paper trade cards. The "Reset Card" is a one-time use card that immediately resets the paper trading account to its original balance and deletes all previous trades.
The "Defense Card" lasts for 24 hours and can be "stacked," or used in rapid succession, by the same user. Paper trading accounts are protected from prying eyes for a full day when this feature is engaged.
The "Insight Card" also lasts 24 hours but cannot be stacked. Users can observe positions and transactions in an undefended paper trading account over the selected time range.
How to use moomoo paper trading card
The cards in Moomoo's paper trading can be accessed and used in a simple manner. Customers must first access the Paper Trading portion of the Rewards Club in order to redeem their cards. Participants in the paper trade system can also receive cards for their efforts.
The paper trading app's homepage features a user's profile picture, which must be tapped in order to utilize a card. They should then select 'My Card' and decide whether to use the Reset Card or the Defense Card. The next step is for them to choose which account they'd like to charge using the card.
The 'Use Card' option, which can be found to the right of 'Net Assets' on the paper trade page, is where card users can put to use their Reset or Defense Cards. If the user taps this option, a card activation window will open from which they can choose.
Insight Cards can't be stacked, but they have multiple uses. Users can access their homepages directly from the Weekly Top Traders section by clicking on their profile pictures. After that, they can use the Insight Card on their positions or transactions by clicking 'View Account.'
The paper trading app from Moomoo allows users to practice their trading and investing ideas without any financial risk. The app equips users on desktops and mobile devices with everything they need to begin paper trading in minutes, allowing them to practice without risking any real money.
Moomoo Investing Pros and Cons
Trading stocks, ETFs, and options in the US market without paying a commission is just one of the many perks offered by Moomoo. The platform allows users to personalize their trading experience by providing a flexible interface accompanied by powerful research tools.
To further keep traders updated with market events, Moomoo provides free, round-the-clock access to financial news from major news agencies like Reuters and Bloomberg.
In particular, Moomoo's paper trading capabilities is useful for newcomers. Before investing real money in the market, traders can gain knowledge and assurance through paper trading. In order to prepare for real-world trading, this function offers a risk-free environment in which users can practice and perfect their techniques.
Unfortunately, investors who need access to individual retirement accounts (IRAs) are out of luck with Moomoo's margin account. Investors wishing to move several positions or their whole portfolio may be deterred by the platform's high transfer-out cost of $75 per stock per transaction. Since ACH payments are completed at no cost to the user, this fee could cause some to contemplate selling holdings and making the transfer in cash instead.
Those interested in joint or individual retirement accounts may be disappointed to learn that Moomoo only provides alternatives for individual taxable accounts. Although the firm does cover popular security types, its selection of tradable instruments is fairly limited, preventing long-term buy-and-hold investors from purchasing mutual funds or bonds.
Further, some investors may be dissatisfied by the lack of no-transaction-fee mutual funds, which are available at several brokerages.
Because Moomoo is designed more for trading than for investment, it does not provide the ability to invest in fractional shares. When users can't buy shares in fractions or reinvest dividends in fractional shares, it can be difficult for newer investors to take full advantage of the compounding effect.
Pained by financial indecision? Want to invest with Adam?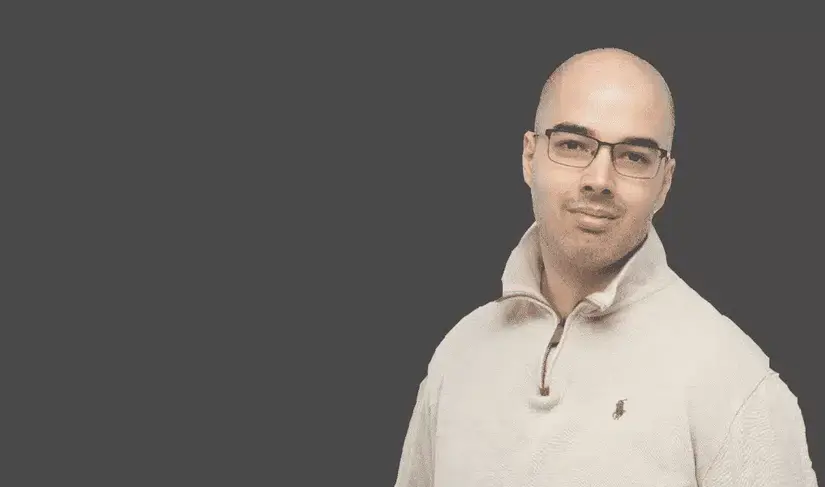 Adam is an internationally recognised author on financial matters, with over 666.9 million answer views on Quora.com, a widely sold book on Amazon, and a contributor on Forbes.