Most Expensive Cities in Asia
If you are looking to invest as an expat or high-net-worth individual, which is what I specialize in, you can email me (advice@adamfayed.com) or use WhatsApp (+44-7393-450-837).
Introduction
Living costs can vary greatly depending on where you are, with some regions being rather affordable. Finding out the most expensive cities in Asia will help you focus your search for a new home and determine which places to put last on your checklist if you want to extend your budget.
A city's cost of living can be affected by a wide range of variables, such as the demand for real estate, employment rates, location, tech improvements in the region, accessibility to facilities, entertainment and cultural offerings, utilities, low crime rates, infrastructure, and general perceptions of a community.
The Europe and the US used to take the top spots among the most expensive cities in the world, breakthroughs in Asia have caused this region to quickly catch up and now tout some of the most sought-after locations in the world, with costs of living that represent their popularity as places to live.
The cost of living has increased significantly in several Asian Cities as a result of tech improvements. Asia is a pioneer in the creation of new tech. This has made these cities interesting places to reside, especially for individuals who work in tech companies.
Most Expensive Cities in Asia: Makati, Philippines
The Metro Manila region is made up of sixteen cities, including Makati. In the Philippines, it serves as the country's financial hub and is home to the majority of both domestic and foreign enterprises. One of the most densely inhabited city in the world, Makati is one of the biggest in the country alone.
A large number of people commute into the city, so it's far from being a laid-back area if you're looking for one. Both Filipinos and expats are drawn to the kinds of businesses that are conducted from this city, but because of this, real estate costs can be quite high and make it more expensive to reside there.
Many food items are pricey, though, especially if they are imported. The fact that apparel is reasonably priced in this city, however, does not make everything horrible. Besides, if you don't mind eating street food or in cheap places, you'll still be able to enjoy affordable meals.
Most Expensive Cities in Asia: Baotou, Inner Mongolia, China
The most significant industrial hub in Inner Mongolia is the prefecture-level city of Baotou. The greatest economy in Inner Mongolia is located in this city, and it is steadily growing. The Bayan Obo mines, which are the best place in the world to find rare-earth metals, are located in this city with five urban areas.
A surge in housing costs has been brought on by the abundance of economic prospects in the mining and industrial industries, which draw people to the area. Because of its geographic location, this city imports a lot of items, which drives up the cost of groceries, apparel, and electronics. It costs a lot to use the utilities and the internet.
The city does not, however, have everything for a premium. Alcohol and tobacco are far less expensive here than in many other cities throughout the world.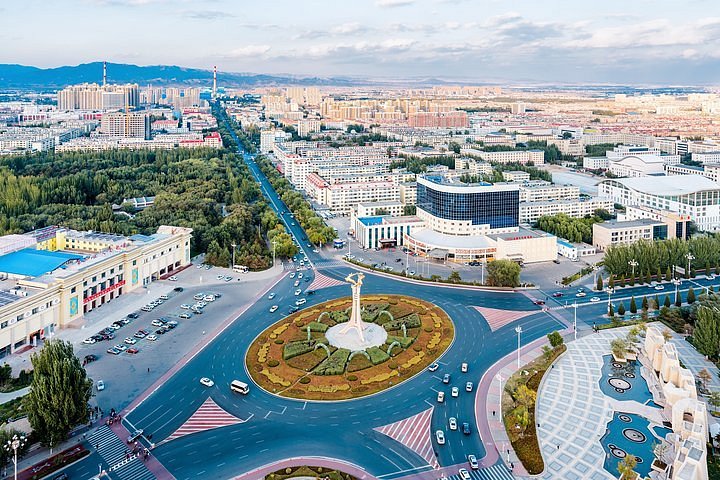 Most Expensive Cities in Asia: Datong, China
In the northern Shanxi province, near Hebei and Inner Mongolia, is a city called Datong that is expanding quickly. Power, utilities, mining, transport, and the production of artificial goods are the primary businesses in this region.
One thing that draws individuals to Datong and keeps them there is the abundance of decent work possibilities. Because of this, housing costs a lot, as do many other things that are factored in determining how much it costs to live there. Food is a good example of a costly good since most of the city's food are imported. As a result, city dwellers have to spend more for food.
Most Expensive Cities in Asia: Hamamatsu, Japan
This city is in the western part of Shizuoka Prefecture and goes by the moniker sea sports paradise. In 2005, the nearby cities of Tenryu and Hamakita were also incorporated into this city.
Two of the most significant sectors in this city are transportation and tech, and both have experienced growth. Hamamatsu is now a sought-after place to reside in as a result of the increased work prospects in these industries. There isn't much room left to create new complexes, which has obviously had a direct influence on the demand for homes. As a result, housing costs in the city are high.
Most Expensive Cities in Asia: Taipei, Taiwan
At the very northernmost point of Taiwan, Taipei serves as the nation's capital. This city, which has experienced rapid expansion and growth in recent years, is one of the world's top technological and manufacturing hubs. This is one of the key causes of this city's current ranking as one of the most expensive cities in Asia to live in.
Many locals who were born and raised in this city are unable to afford the property prices since Taipei's housing market is now one of the costliest in the entire world. The static income levels in Taiwan as is the paucity of sufficient land for new construction could be great factors contributing to the increase in home prices.
The cost of living in this city is expensive in many other areas as well, so it's not just the cost of real estate that is high. Just a few miles from the capital, the cost of living is drastically reduced, thus it is a whole different situation.
Most Expensive Cities in Asia: Abu Dhabi, UAE
Abu Dhabi is the second costliest to live in the Middle East and is also one of the most expensive cities in Asia and the world. The cost of living in this metropolis has been directly impacted by the enormous expansion and investment that have occurred in recent years. In terms of tourism and those seeking to relocate abroad, the area's glamorous attractions are also drawing visitors from abroad.
The demand for housing in these cities is reflected in Abu Dhabi's steep property prices, which are high in both the buying and renting markets. Whether you are buying food for your house or dining out, the price of food is also exorbitant.
Most Expensive Cities in Asia: Osaka, Japan
Osaka is both one of the most expensive cities in Asia and the entire globe to live in after Tokyo. Osaka is one of Japan's busiest commercial hubs, making it a desirable destination for expats. On the island of Honshu, there is a sizable port city.
People are drawn to this area for a variety of reasons, which is why the cost of living is rising. It features amazing restaurants, delectable street cuisine, charming outdoor places, and a bustling nightlife while fusing Japanese history with contemporary inventions. But since nearly every aspect of the expense of living in this city is high, taking advantage of everything it has to offer will cost you money.
Most Expensive Cities in Asia: Dubai, United Arab Emirates
Dubai, one of the most popular tourist locations in Asia, is well known for its stunning beaches, cutting-edge construction, and energetic atmosphere. Aside from tourists, this city draws business people searching for novel and interesting business opportunities from all sectors of the economy.
Because of its small size and high population density, Dubai is one of the most expensive cities in Asia and in the world to live in. One factor contributing to this is the tremendous demand for real estate, which has driven up real estate prices. The total increase in the cost of living in this city has been attributed to price increases in food, utilities, and other goods and services.
Most Expensive Cities in Asia: Guangzhou, China
Guangzhou, located in southern China, is the provincial capital and the most populated city in Guangdong province. Shenzhen, Dongguan, and Foshan are nearby significant cities. Guangzhou is a significant hub for China's industry and technology. The port city is the least expensive of China's five largest cities, yet it is nevertheless one of the most expensive cities in Asia and in the world to live in.
Two of the main causes of this city's high cost of living are the city's rapid industrial and technological development, together with the abundance of employment options.
Most Expensive Cities in Asia: Busan, South Korea
The fact that Seoul is a costly place to live has been widely known, but few people frequently consider the rest of South Korea. The nation's economic expansion, however, has caused the cost of living in several of its other big cities to spike, including Busan. It is South Korea's economic, cultural, and educational hub in addition to being the city with the second-highest population in the nation.
The Southeast Economic Zone is made up of this city and the nearby villages, which is also the biggest industrial sector in South Korea. It comes as no surprise that the cost of living in Busan is rising when these considerations are taken into account.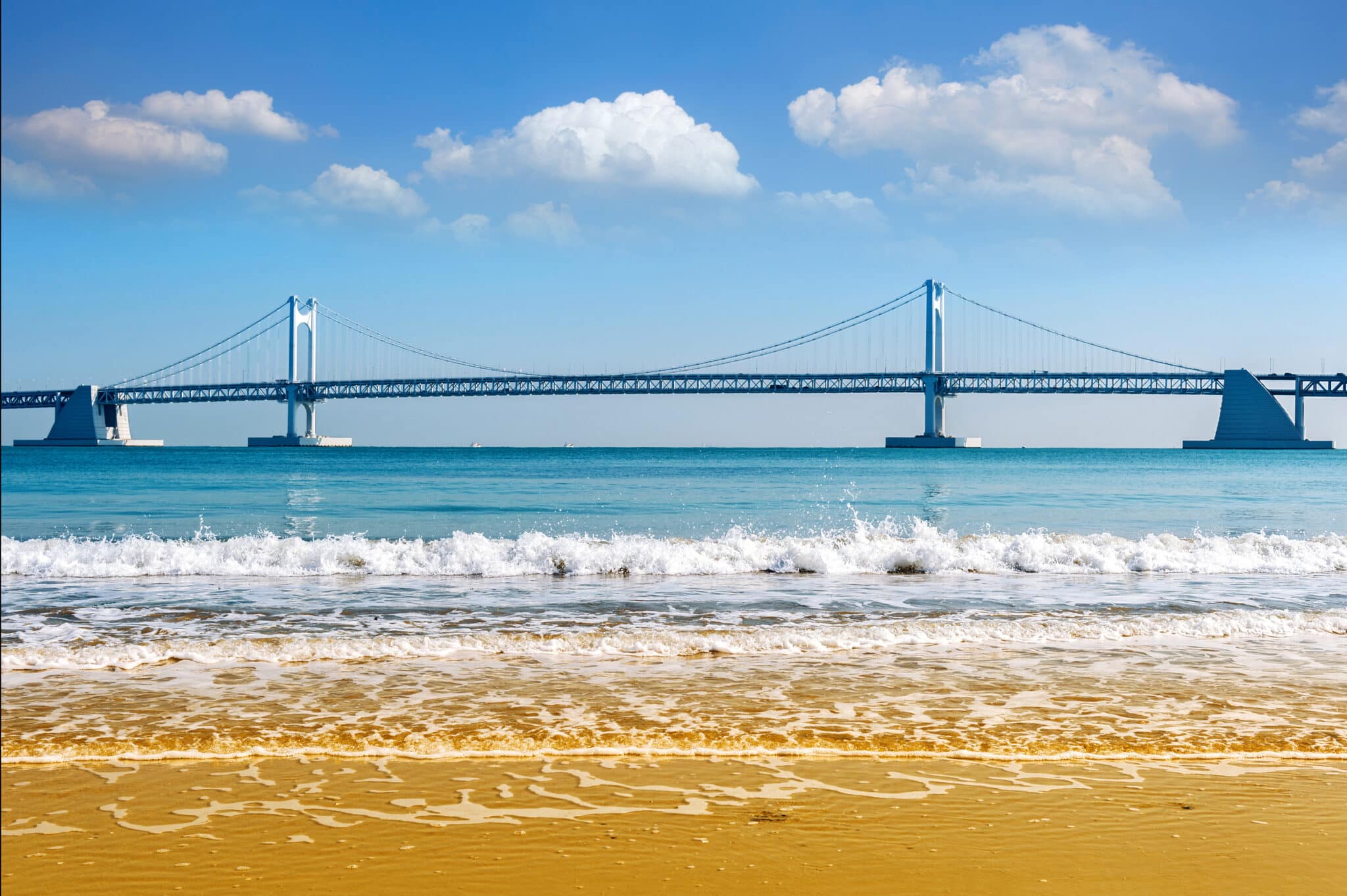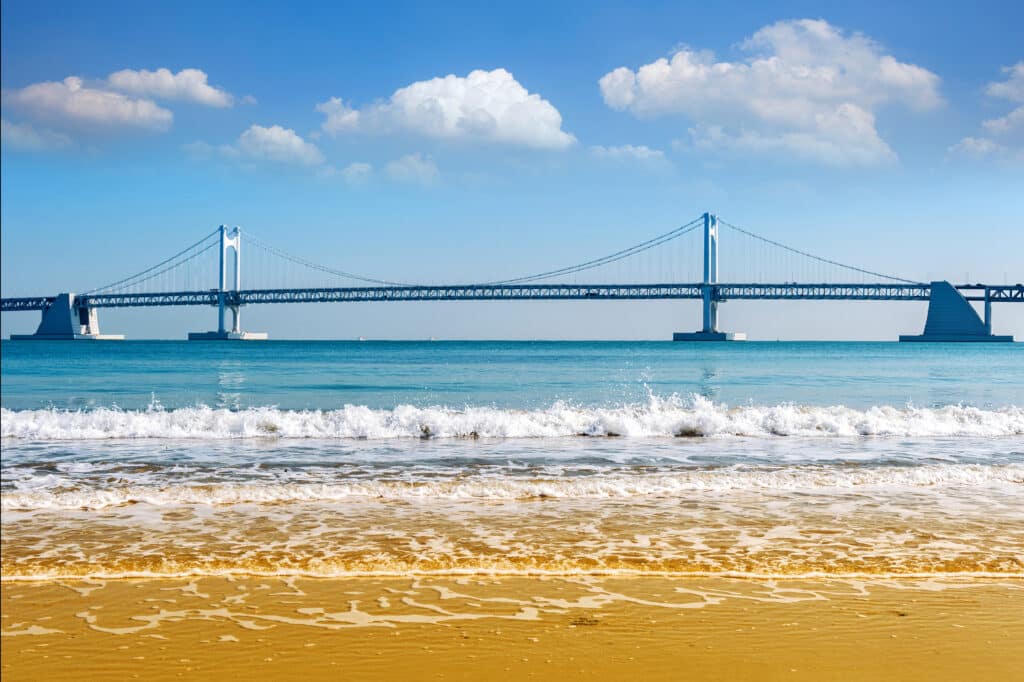 Most Expensive Cities in Asia: Tel Aviv, Israel
Israel's capital, Tel Aviv, ranks as one of the most expensive cities in Asia and in the Middle East alone. Israel is a country of contrasts, with some places being extremely wealthy while others are home to enormous populations of people living in poverty.
In Israel, Tel Aviv is without a doubt the priciest city to live in. One reason for the high pricing is political upheaval, while another is the accessibility of goods. Another factor is that Israel's leadership pays little attention to its economy since they are more concerned with other political matters. In the capital of Israel, housing costs are out of this world, and there are severe market restrictions on food.
Most Expensive Cities in Asia: Shenzhen, China
Shenzhen is situated very next to Hong Kong's border, which is one of the main causes for its high ranking on lists of the most expensive places to live in. Since it has a lower cost of living than Hong Kong, it draws those who work in that city and can afford to commute to work in that city. Due to the increasing demand for real estate, Shenzhen's dilemma is only becoming worse and more expensive.
If you reside in this city, going shopping, eating out, and drinking are all pricey pastimes. Transportation is one industry that has not been impacted by inflation because it is still relatively affordable in this metropolis.
Most Expensive Cities in Asia: Tianjin, China
On China's northeastern coast, there lies a significant port city called Tianjin. This city is a center for logistics, contemporary manufacturing, transportation, and R&D. Automobile, biotech, petrochemicals, pharma, and electronic information technology are some of the other significant sectors in this region.
It is understandable why so many people are drawn to live in this city given that all of these sectors are expanding in this region. This ideally shows how the city's rising costs of living are a result of its expanding industries.
Most Expensive Cities in Asia: Pyongyang, North Korea
The capital and biggest city of North Korea is Pyongyang. The political system and economic development are the two main causes of North Korean cities' high living costs. In comparison to the rest of North Korea, Pyongyang has higher home prices, and a large number of residents rent flats. The cost of an apartment increases with how low it is in a building.
Thus, those who are wealthier reside in the lower flats, while those who are poorer do so in the higher units. The city also has exorbitant prices for food and goods. The nation experienced scarcity of food in the past, which might have affected the current situation.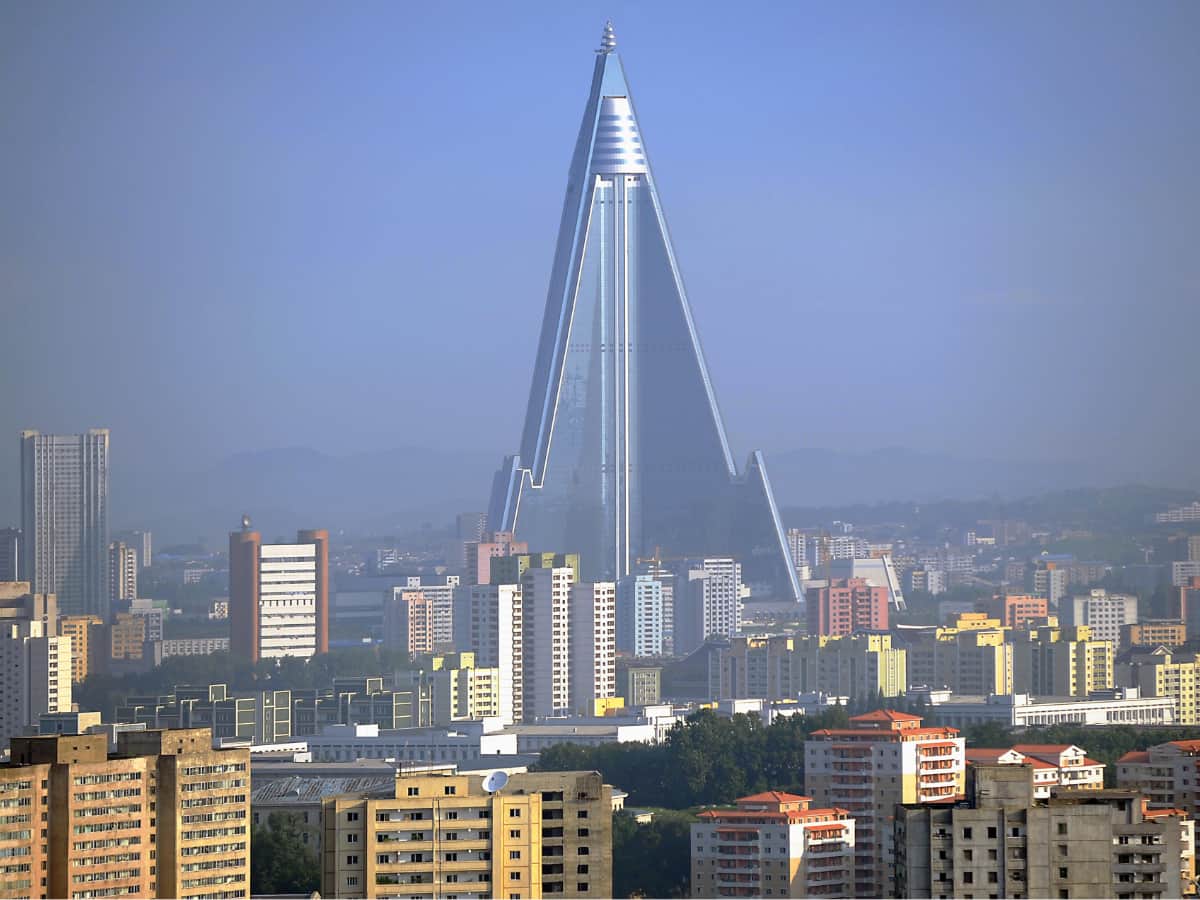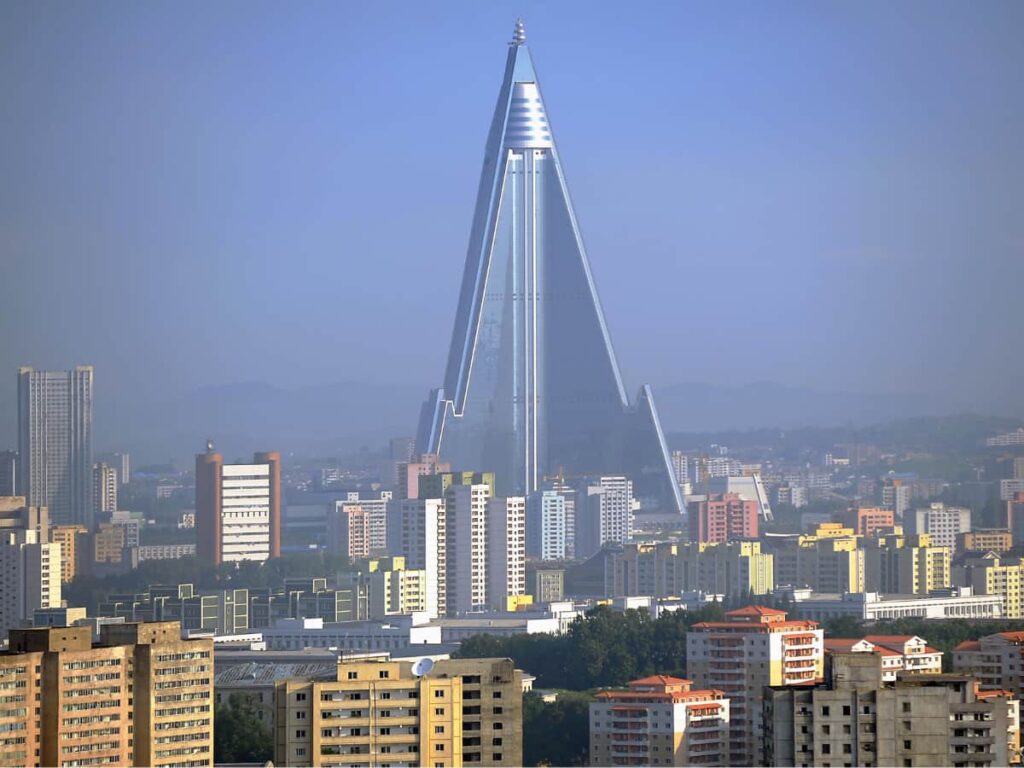 Most Expensive Cities in Asia: Beijing, China
Comparing Beijing to western cities, the cost of living is actually quite affordable. Beijing, on the other hand, is frequently listed as one of the most expensive cities in Asia, in the world, and in China alone to live in. The Chinese capital tremendously populous.
Because there is such a high demand for urban living spaces and there isn't much available land for new development, property prices have progressively risen to the point of ridiculousness. In the last 10 years, just population growth has caused the rent for a one-bedroom apartment to double. Even the most modest properties in this city would require you to have a high salary or two sources of income.
Most Expensive Cities in Asia: Shanghai, China
Shanghai is one of the most expensive cities in Asia, in China, and in the world as a whole to live in. Like most major cities, the cost of properties is high due to high demand and low availability. Grocery prices are subject to change. A family can be fed affordably if you buy locally grown food that is in season. You will have to spend more, though, if you purchase imported goods from the grocery stores. Jobs are plentiful in a variety of industries in Shanghai, where the employment rate is high. However, this city is renowned for producing electrical products, and this is where there are several job prospects.
Shanghai is also a bustling metropolis brimming with billionaires and business, and Forbes named it the most expensive city in the world in 2021. In the same year, it was home to the 6th highest number of billionaires. It is not unexpected that so many people want to live in this coastal metropolis, which is a significant center of finance thanks to its beautiful skyline and rich cultural background, among other things.
Most Expensive Cities in Asia: Seoul, South Korea
Seoul ranks as the 14th costliest cities in the world to live in and is also one of the most expensive cities in Asia. One of the reasons so many people desire to reside in this region of the world is the family-centered South Korean culture, but it has a cost. In the South Korean capital, it costs a lot of money to rent a place and buy a house.
There will be a significant decrease in home prices if you are willing to reside just outside the city. A high price tag also applies to entertainment and apparel. Food and electronic products, on the other hand, are reasonably priced.
Most Expensive Cities in Asia: Singapore
Singapore has frequently been listed as one of the most expensive cities to live in. While the high cost of living in this city is largely related to the great demand for housing, people of Singapore frequently attribute the high cost of living to inefficient resource management.
Singapore's limited size makes land incredibly scarce. The growth in demand has also limited the number of available properties, increasing competition in the real estate market. The city must import necessities like water, natural gas, and electricity from ports because it lacks sufficient natural resources.
The majority of Singaporeans opt not to own an automobile due to the high costs associated with purchasing, taxing, and maintaining one. Therefore, they believe that walking or taking public transportation are preferable options. On the plus side, wages in this city are comparatively high, and taxes are likewise low.
Most Expensive Cities in Asia: Tokyo, Japan
Tokyo is another place that has constantly ranked high on the list of the most expensive cities in Asia and the entire world for many years. In Japan's capital, real estate costs are exorbitant. The cost of dining out and drinking in this metropolis also outweighs all other forms of entertainment and recreation. Surprisingly, compared to many other large cities, smoking cigarettes is a somewhat affordable activity if you reside in Tokyo.
Most Expensive Cities in Asia: Hong Kong, China
Hong Kong has constantly been at the top of lists of the most expensive cities in Asia and has frequently come in first place on lists of the most expensive cities in the entire globe.
The key element propelling Hong Kong to the top of these rankings is its sheer population. The Chinese city, which has a population of over 7 million people, is expensive not just because of the rent but also because of the great demand for housing and all the services it provides, such as its many markets, nightlife, and tourism attractions.
The price of healthcare is an issue to think about in all Chinese cities because it can be necessary to make private payments. Medical insurance is a must and is an extra cost of living that you need to account for when totaling your expenses.
Most Expensive Cities in Asia: The Bottom Line
Do keep in mind that expensive can mean various things to various individuals, so you should first set your budget before searching for an area where the cost of living and style of living are more or less comparable. If you're figuring out how much it will cost you to live abroad, don't forget to always take your particular lifestyle habits into account.
If you are interested in investments to grow your income and give your finances that extra room to afford the cost of living even in the most expensive cities in Asia and in the world, you can read our articles such as best investment options for Australian expats in 2021, what are the best investment options for Canadian expats in 2021, what are the best investment options for UK expats in 2022, and how to invest in the S&P 500 from outside America.
We also have reviews of Investors Trust Access Portfolio, Novia Global, Dominion Capital Strategies Guernsey, Custodian Life, St James Place fund, Evelyn Partners, Sarwa Dubai, HSBC Expat, Ardan International, and Investors Trust S&P 500 Review.
Pained by financial indecision? Want to invest with Adam?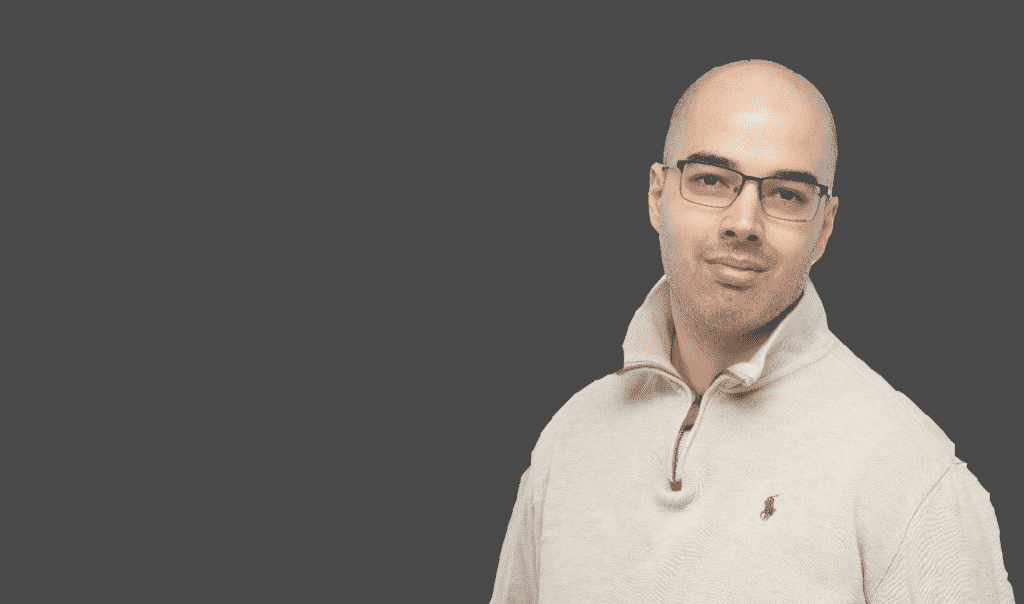 Adam is an internationally recognised author on financial matters, with over 584.2 million answers views on Quora.com and a widely sold book on Amazon and a contributor on Forbes.