To know if moving to Abu Dhabi is a good choice, you must first learn certain details about the UAE capital. First, let's tackle the visa requirements to ease your entry into the Emirate.
If you want to invest as an expat or high-net-worth individual, you can email me (advice@adamfayed.com) or use these contact options.
Abu Dhabi Visa and Pet Relocation
To live in Abu Dhabi lawfully, foreign nationals need a residency visa. When you have a resident visa, you can do things like enroll your children in international schools, work legally, and open a bank account. A sponsor, medical examination, criminal record check, and Emirates ID application are all necessities for obtaining a residence visa in the UAE.
Entry Permit
An Entry Permit is a temporary work, visit, tourism, medical treatment, mission, or conference visa that permits the holder to legally enter and remain in Abu Dhabi for a specified amount of time. The standard validity period for an entry visa is two months (60 days), though this varies by kind. entrance permits for employment allow for a longer stay of up to 60 days before a Residence Visa or an extension must be obtained, while entrance permits for transit only allow for a stay of up to four days.
Medical Visa
An Emirati Medical Visa is an entry visa issued by the UAE immigration authorities to international patients who are sponsored by an Emirati medical institution for medical treatment in the UAE. The UAE government requires that the sponsoring hospital be legitimate. Patients can select single or multiple admission permits for themselves or their families based on the number of people who will be traveling with them to receive treatment.
When a patient requests it, the medical center will apply for a medical visa on their behalf.
Tourist Visa
You can lawfully visit and enjoy Abu Dhabi with a Tourist Visa.
Tourist visas are for people who cannot get visas on arrival or free entrance. International visitors may enjoy Abu Dhabi.
The requirements needed include six months' valid passport, colored photo, filled application form, and airline ticket.
If you're traveling with your children, your child's birth certificate, in English or Arabic, is required as addition to the above documentation. The first page of any translated documents must be attested.
Girls under 18 must travel with their parents. Children under 18 accompanying adults can get a free visa from July 15 to September 15.
Spouses, children under 18, and parents over 60 must provide marriage or birth certificates to confirm their relationship.
All dependents, including spouses, children under 18, and parents over 60, must provide documentation verifying their link to the primary applicant.
Some UAE-based hotels and airlines may issue tourist visas on your behalf. As an alternative, you might inquire with travel agents that provide vacation packages to the United Arab Emirates.
Each airline has its own set of requirements for obtaining a Visit Visa, on top of flying with them.
Residence Visa
Those who have already entered the United Arab Emirates on a tourist or entry visa are eligible to apply for a residence visa once they arrive. It's valid for up to three years and gets you a legitimate work and residency permit in Abu Dhabi, depending on who sponsors you.
Visas for permanent residence of five or 10 years' duration are available under specific circumstances. Business, golden, property owner, retirement, remote worker, and student residence visas are just some of the options.
To live in Abu Dhabi, expats need a Residence Visa. Living freely with a Residence Visa lets you create a bank account, get a driver's license, and enroll your children in private schools.
A Residence Visa requires 18 years of age, a sponsor, and a medical test to verify medical fitness. Aspiring residents must pass a security check since the UAE values safety. Finally, you must apply for a Federal Authority for Identity and Citizenship Emirates ID card to become an Abu Dhabi resident.
A Residence Visa can be obtained most easily through corporate sponsorship. For your time spent in the United Arab Emirates, the company will apply for and pay for a resident visa on your behalf. A typical starting point is the signing and registration of an employment contract with the Ministry of Human Resources and Emiratisation. The firm then issues a work permit that lets you visit the UAE and stay there for two months while your employer completes the paperwork for your permanent residency visa.
There are 10 various work permits available, giving companies flexibility in choosing the right one for their staff. The average processing time for a UAE work permit is five days. You may be anxious to get started, but know that it is illegal to work without the appropriate visa status or you could get penalized, jailed, or deported.
Abu Dhabi Golden Visa
For those willing to invest in Abu Dhabi, a Golden Visa can grant permanent residency. The Abu Dhabi Golden Visa is 10 years long and can be extended in many ways for highly skilled workers like doctors, scientists, real estate investors, entrepreneurs, athletes, and artists.
Green Visa 
Long-term residency and additional privileges beyond those provided by the ordinary residence visa are offered to visa holders and their families under the Abu Dhabi Green Visa. Sponsoring sons up to the age of 25 and girls who are not married, regardless of age, is a perk. Professionals, independent contractors, investors, and partners can all benefit from the flexibility and five-year validity of the Abu Dhabi Green Visa.
Non-Work Visa
To attract global talent and specialists, the new Remote Work Visa allows worldwide professionals to operate remotely from the UAE.
The one-year visa lets foreigners self-sponsor and work in the UAE under its rules.
Non-Work Visas allow you to retire in Abu Dhabi with peace of mind. Citizens over the age of 55 who are retired can also obtain a residence visa without the need for a sponsor. Furthermore, Real Estate Owners may qualify for the visa if they have the needed minimum capital. If the applicant continues to meet the criteria, their non-work visa in any category can be renewed.
Apply for an Emirates ID
The Federal Authority for Identity and Citizenship issues Emirates IDs. UAE nationals and residents must apply for and carry one. Establishing household accounts, opening a bank account, applying for a driver's license, and enrolling children in school require an Emirates ID.
Can I move with my pets to Abu Dhabi?
Once all the necessary paperwork is in order, relocating to the UAE with pets is a breeze. Animals entering the UAE from foreign countries are not subject to mandatory quarantine periods.
Import permits for dogs, cats, and horses cost 200 dirhams ($55) and 400 dirhams ($109), respectively. This permission is required before bringing your pet into the UAE and is good for up to 30 days once you arrive.
A microchip and an up-to-date vaccination record are necessities for taking your pet on a trip. Remember that the United Arab Emirates limits visitors to two pets and prohibits the entry of certain dog breeds. Be prepared to pay for additional charges.
Living in Abu Dhabi
Is Abu Dhabi safe?
Abu Dhabi routinely rates among the safest destinations to live, work, and visit worldwide.
Higher security and public safety rules are only partially responsible for this rating because Abu Dhabi residents live by the Emirate's core principles of respect, integrity, and transparency. Residents sometimes recount losing belongings and returning to a mall, café, or car park to discover them still there.
Climate
Abu Dhabi's summers may be very uncomfortable, with highs consistently above 40 degrees Celsius and high humidity. Even newcomers to Abu Dhabi may feel the effects of summer's unpredictability when sandstorms strike the area. Nonetheless, temperatures are mild during the winter months of October through March, and there is almost little precipitation before February.
Health Insurance for Residents
Health insurance for employees and their families (including one spouse and up to three children under the age of 18) must be provided by employers or sponsors in Abu Dhabi. Employees and their dependents' levels of coverage are set by factors such as salary and job title in employment contracts. Your health care costs will depend on the sort of policy your employer has chosen to provide coverage.
Plans may have different co-payments for doctor visits and drugs. Once registered, you will obtain a health insurance card to present at medical appointments. The UAE Department of Health lists all registered insurance companies.
How is transportation in Abu Dhabi?
The mainland and surrounding villages of Abu Dhabi make it the largest of the seven Emirates. Most places inside the city can be reached within 20 to 30 minutes of starting out on the road. Driving time from the heart of Abu Dhabi to Al Ain or the Al Dhafra district of the Emirate can exceed two hours.
The Integrated Transport Centre has created a modern and efficient public transportation system. It allows residents and visitors to easily travel to any region in the Emirate.
ITC has put a modern spin on bus timetables with DARBI, an interactive map that gives you access to all the data you need to plan a route across the entire Emirate of Abu Dhabi via air, land, or water. You can get this intelligently created map on both the App Store and Google Play.
The Department of Municipalities and Transport in Abu Dhabi is looking into the feasibility of building a metro system as part of its Surface Transport Master Plan. When completed, the 131-kilometer Abu Dhabi metro would connect Abu Dhabi island with Saadiyat island, Yas island, and Al Raha Beach.
Can expats drive in Abu Dhabi?
Getting around on your own is rewarding. Emirates Driving Company leads Abu Dhabi driver instruction and road safety. A valid UAE driver's license can be obtained by anyone who meets the age and health requirements:
Motorcycle and special-needs vehicle operators must be at least 17 years old.
Minimum age for cars and light trucks is 18
20 years for semis and tractors, and 21 for buses.
A driving test is not required to convert a valid driver's license from other nations into one valid in the United Arab Emirates.
Expat Jobs in Abu Dhabi
Abu Dhabi has high-quality education and many career possibilities to support its knowledge-based economy. A job offer and corporate sponsorship are required for relocation to Abu Dhabi. In accordance with this decree, new residents of Abu Dhabi will have the opportunity to establish themselves professionally and socially quickly.
For the period of your employment, your sponsoring company will apply for and pay for your Residence Visa. Increased employment possibilities and a level playing field in the labor market are two of the top priorities for the Ministry of Human Resources and Emiratisation.
Fair salaries, working conditions, vacation time, health and safety measures, and a retirement bonus are guaranteed by government-backed labor rights policies that protect women and people of determination. The Wage Protection System and the eComplaint service are two examples of such frameworks that facilitate this.
Buying a property in Abu Dhabi
You've made the move to Abu Dhabi and intend to settle there permanently. Property ownership in the private sector is open to foreign nationals. Deeds of conveyance convey ownership of the building but not the accompanying land. Yas Island, Al Mariya Island, Al Raha Beach, Al Reef, and Masdar City are only some of Abu Dhabi's nine most desirable areas where foreign ownership is permitted. If you buy a home in Abu Dhabi, the seller might provide sponsorship for your immigration application.
Schools
With an eye on preparing well-informed, internationally competitive leaders for the jobs of tomorrow, the Abu Dhabi Department of Education and Knowledge oversees a progressive educational system. In light of this, Abu Dhabi is home to a sizable system of both public and private schools teaching a variety of subjects.
The UAE Ministry of Education mandates a particular curriculum be taught in all public schools across the country. This curriculum includes subjects like Arabic, UAE history, and ethics.
Most expatriate students attend private schools, and some employers cover school expenses as part of their benefit package. Terms and conditions vary, so negotiate school fees during contract talks. Abu Dhabi schools start school in late August or early September and terminate in July the following year. Opening and closing dates vary by curriculum.
Taxes
The UAE does not tax individuals, although most items sold are subject to VAT. Certain hazardous or environmentally destructive goods are subject to excise tax.
Entertainment and Living Costs in Abu Dhabi
Abu Dhabi is becoming a popular shopping destination with its numerous products. Retail, like the city, offers new, upscale options alongside historic souks and markets. In Abu Dhabi, you may shop 'til you drop since there are so many of them there. There is always at least one mall within reasonable driving distance of anywhere in the country.
Elegant restaurants, cafés, and bistros serving international cuisines are available in Abu Dhabi. From casual eateries perfect for families to more formal establishments, from coastal bistros with breathtaking views to some of the world's most fashionable restaurants, and even dinner cruises, the variety of dining alternatives is staggering.
Abu Dhabi's street food culture is booming with new cafes, restaurants, and food truck parks sprouting.
The UAE builds modern sports facilities like football (soccer) stadiums, motor racing tracks, golf courses, and training centers to support its growing sports sector. There are community groups for practically every sport and fitness activity, including netball, swimming, tennis, cricket, football, rugby, cycling, dance, yoga, pilates, etc.
With many gyms and studios, you can join or practice for free in parks or public gyms. Residents of several expat communities have free gym and pool access too.
To afford monthly living expenses in Abu Dhabi, you'll need about 3,539 dirhams to 12,165 dirhams. That's besides rental costs of between 4,352 dirhams to 5,543 dirhams.
If acquiring property is your goal, prepare roughly 15,323 dirhams to16,127 dirhams per square meter.
Moving to Abu Dhabi: Best places to live
There's an array of best places to live in Abu Dhabi, including high-end hotels in towers overlooking the Arabian Gulf and private villa communities with extensive grounds and all the comforts of home.
Location and property size determine rental pricing. While annual rent is typically paid in one lump sum, it is possible to work out other payment schedules with the property owner. A commission of five percent of the monthly rent is standard for real estate agents and brokers.
Corniche Area
The Corniche Road, which is 9 kilometers in length, is a famous coastal thoroughfare in Abu Dhabi. Public access beaches abound, and several of them offer facilities for visitors. This waterfront features planted walks and parks, as well as an extremely long succession of high rise structures, which together create a stunning skyline.
There aren't many villas available, but there are plenty of spacious apartments along the water's edge to select from. Luxury real estate on Corniche Road can be found on the peninsula of Al Ras Al Akhdar, at the road's westernmost terminus.
In this area, you can discover residential and commercial towers like the Etihad Towers. The rentals range from fully furnished penthouses to studio apartments with no furnishings at all.
Yas Island
Living in the center of the activity is Yas Island. Residential alternatives on Yas Island include high-rise apartments and sophisticated villas. It has theme parks, skate parks, Yas Marina Circuit, where Formula One is held annually, and one of Abu Dhabi's most popular malls.
Mohammed Bin Zayed City
Mohamed Bin Zayed City is one of Abu Dhabi's cheapest neighborhoods. A large villa with complete amenities can be rented for cheaper than a similar home in another region. Mohammed Bin Zayed City has many schools and nurseries for families.
Saadiyat Island
The hawksbill sea turtles that first visited Saadiyat Island continue to return and nest there. As Abu Dhabi's cultural quarter, it is also one of the city's most prestigious residential areas. Rent or buy a luxury house or condo on Saadiyat if you want to be close to Louvre Abu Dhabi. It has many of manicured beaches and picturesque sea vistas in its residential sections, which are surrounded by verdant vegetation. Waterfront shop complexes like Mamsha Al Saadiyat also liven up the island
Khalifa City
The region is split between Khalifa City and Shakhbout City, the two largest districts. Because of the abundance of excellent schools and nurseries in the neighborhood, it is not surprising that the spacious villas here are so appealing to young couples and families with children. Large apartment complexes or gated neighborhoods are also available.
The region is well supplied with grocery stores, and the Pink Shops, where an unusual array of shops selling everything from stationery to window treatments can be found, are well known. Numerous well-known local eateries can be found in the Pink Shops.
Several parks in Khalifa City feature grassy areas and basketball hoops. A lot of people get around on foot, therefore the city has recently put in air-conditioned bus stop stations, fitness equipment, and bike and walking pathways. There is no need for stressfully long car rides to and from school because of how close everything is. Khalifa City and Shakhbout City are fantastic options for families looking to settle in Abu Dhabi because of their convenient location near many fine services and amenities.
Al Reef
To live in Al Reef is to live in one of Abu Dhabi's most sought-after communities. Al Reef, at a massive one million square meters in size, is one of the first completely integrated residential communities and is planned to accommodate 16,000 people.
Sub-communities include the single-family Al Reef Villas and the multi-family Al Reef Downtown. This community is famous for its convenient position near Abu Dhabi International Airport on the fringes of Abu Dhabi. Being closer to Dubai makes Al Reef an attractive option for people who must go back and forth between the two cities on a regular basis.
There are numerous grocery stores, fitness centers, swimming pools, playgrounds, spas, restaurants, and a medical facility all within Al Reef itself. The rentals at Al Reef are also recognized for being affordable.
Al Mushrif
Those who choose to make their home in Mushrif, Abu Dhabi will find a tranquil, low-rise neighborhood surrounded by lush greenery. There are also some of the best schools in Abu Dhabi located in close proximity to the property. Al Mushrif's central location makes it a good choice for city workers too.
Al Khalidiyah
People living in Al Khalidiyah can choose between traditional and modern lifestyles. Al Khalidiyah combines the authentic Emirati style with the grandeur of modern architecture and interior design. There are several large homes in this region, and the ones closest to the Corniche provide spectacular water views.
There are many childcare centers and elementary schools in this area like the Al Mashreq Private School and the American Community School of Abu Dhabi. Al Khalidiyah Park is almost as popular with families as the beach.
Al Reem Island
Beautiful high-rises dot the skyline of Al Reem Island, a waterfront neighborhood in Dubai. Walking paths, a promenade, a skate park, and outdoor basketball courts can all be found within the residential complexes. One of the best areas to live for young professionals is on Al Reem Island, where the apartments for rent provide a plethora of high-end conveniences. Families find Al Reem Island convenient because of the excellent local schools.
Al Raha Beach
Al Bandar, Al Zeina, and Al Muneera are the three exceptional neighborhoods that make up Al Raha Beach. There are several new buildings being constructed in this waterfront neighborhood. Some of the best ocean views in the emirate may be had from the area's spectacular high rises and its scattering of villas.
You'll have access to a private beach and be steps away from some of the city's best eateries and cafes. In Abu Dhabi, seaside living is best exemplified by Al Raha Beach. Khalifa City and Yas Island, both easily accessible from here, add even more variety to your leisure time.
Pained by financial indecision? Want to invest with Adam?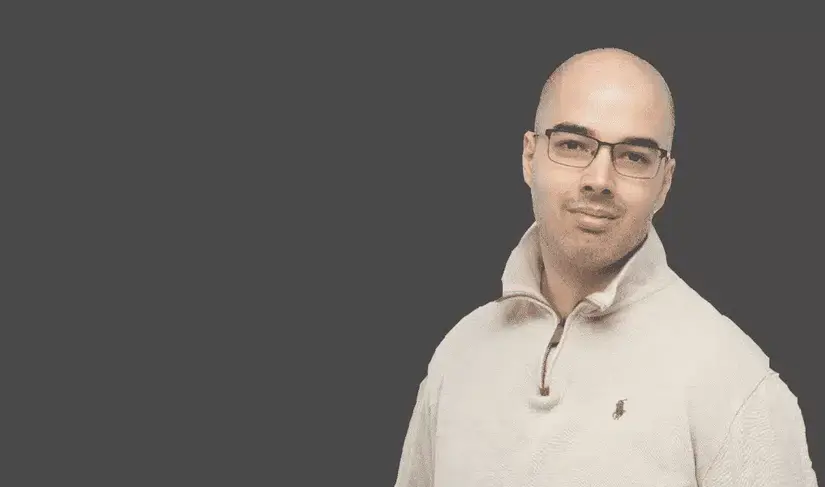 Adam is an internationally recognised author on financial matters, with over 669.2 million answer views on Quora.com, a widely sold book on Amazon, and a contributor on Forbes.