Bali―if you know much about this place, then surely you once dreamed of leaving everything behind and just moving to this place for good. A place that's been hailed for being uniquely wonderful. It's indeed a painting of scenery that came to life with its feeling of the islands, low-cost food, and carefree way of living.
So, if you're in this state where you're 100 percent eager to move here and you're seeking a guide on how to do it in the most convenient, transparent way possible, this article is for you. Moving into this tropical paradise, which issues a digital nomad visa, is truly possible.
If you have any questions or want to invest as an expat or high-net-worth individual, you can email me (advice@adamfayed.com) or use these contact options.
What do you need to secure for moving to Bali?
Check Your Passport's Expiration Date
Your passport must be at least 6 months old before its expiration or validity period. Once expired, the renewal of a passport is obligatory. Don't worry, because you can do this at the nearest embassy to where you reside.
Save Money in Bali
Saving money in Bali is pretty possible. Your wages (especially if you are getting paid in AUS, CA, or US dollars) will cover all your living costs in Bali.
If you're planning to take a break from work and live off your savings and will be seeking online work while you're in Bali, then make sure to consider all the costs associated with moving to Bali for six months.
The costs of visas, updated vaccinations, your booked flights, and accommodation must be remembered. Even PCR tests, your travel insurance, and, of course, your daily living expenses must also be added to your list of budgets.
In case of emergencies, having savings could give you peace of mind. Likewise, having enough money in case you urgently want to return home must also be accessible to you at any time.
Get Your Vaccinations
While COVID-19 vaccine is no longer mandatory to enter Bali, the government encourages you to get your shots before you enter Indonesia.
There are no other vaccines that are required, but there are vaccines recommended by the World Health Organization.
Hepatitis A, typhoid, tetanus, and measles are all recommended vaccinations for Bali. Most people would have already had their measles vaccination (only one dose is required in a lifetime) when they were children. Tetanus booster shots are recommended every 10 years. Hepatitis A vaccination is a two-dose vaccine with at least six months between each dose. Typhoid vaccination is recommended every two years.
Apply For Your Visa
You need to apply for the Social Visa to live in Bali for 6 months. The Social Visa grants you an initial stay of 60 days in Bali, followed by four extensions of 30 days. You have to know that you are not allowed to work in Bali on this visa. However, you can work online for a company that's based outside of Bali.
More so, an application for a visa with the Indonesian embassy can be done within your country. You can also apply online with a visa agency. If you choose to go through a visa agency, the visa agent will act as your sponsor. They will guide you through the application with the documents needed, apply for the visa for you, and direct you on the processes and documents needed upon arriving in Indonesia.
Visa agencies generally cost around 4 million to 5 million rupiah. This includes the sponsor letter and extensions. You will have the choice between a multi-entry or a single-entry social visa. If you plan on not leaving the country for 6 months, then choose the single entry as it's cheaper. The multi-entry social visa is for those who need to travel out of Indonesia during their stay in Bali.
A friendly reminder to be careful of visa agency scams.
Plan Your Travels
You have three months from the time your visa is issued to enter Bali before it expires. In case of delays, avoid booking your flights before receiving your visa. Check out Google Flights and Skyscanner for the best flight discounts. Tuesdays are often the least expensive days to travel. To prevent Google from remembering your queries, open an incognito window on your computer.
After submitting your visa application, the next step is to plan and study for your trip to Bali. If you have never been to Bali before, spending the first month after your arrival seeing the various neighborhoods to choose where you wish to reside is advised.
If you enjoy the outdoors and like to live in a rural area, Ubud is a terrific spot to call home. There are several waterfalls, terraced rice fields, and woods nearby. Jimbaran Bay, Uluwatu, and Seminyak would be the finest places to reside if you wanted to be near the beach and stores.
It is usually a good idea to do some research on topics you may need to know before relocating to a new place so that you are prepared for what to anticipate.
Schedule a Subsequent Flight
Before your 60-day visa expires, you must book a flight from Indonesia to another nation. If you want to extend your visa, you should arrange a ticket that you can cancel or reschedule without incurring any penalties, as you most likely won't be boarding the journey.
There are websites where you may purchase verified airline bookings good for a certain number of days, but you should exercise caution and do your homework to ensure these websites have positive feedback. The cost of a legitimate airplane ticket as opposed to a borrowed one won't be all that much more expensive than flights from Jakarta to Singapore.
It is also possible to book flights through Expedia with free cancellation and a full refund within 24 hours of purchasing your tickets; this option, however, may not be practical if you have a lengthy flight since you must present your flight booking confirmation at check-in both before boarding the aircraft and when you arrive in Indonesia.
Make Hotel Reservations
Because they often provide discounts for monthly stays, Air BnB is the website to use for making long-term reservations. Visit legit Facebook groups for additional long-term rental choices.
Determine the Best Method for Getting Your Money in Bali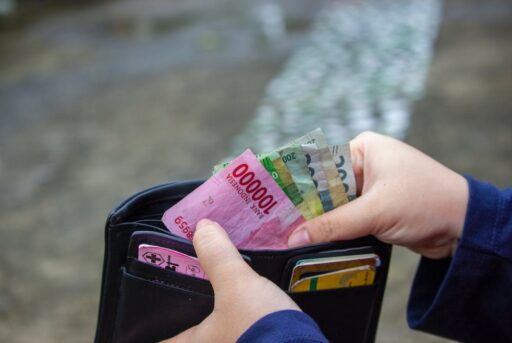 In Bali, it is important to have cash since few establishments accept credit or debit cards. Exchange some of your local money into rupiah (IDR) before you go so you have some cash available when you arrive.
It will cost more to exchange money at the airport than it would to locate a local money changer in Bali. If you use a neighborhood money changer, be careful to count the coins as they are exchanged.
If you want to use your debit or credit card in Bali, be sure to ask your bank about the costs involved with making purchases there or withdrawing cash from an ATM. You might wind up spending hundreds of dollars solely on expenses, from ATM fees to currency conversion costs.
Obtain a Foreign Driver's License
You will need an international driver's license. Yes! Especially if you want to travel to Bali. A scooter will be your cheapest alternative. More so, your regular driver's license will expire before your international driver's license. It's because it only has one year of validity after it was issued.
But you have to be mentally active and be careful to carry your national driver's license. It's all because Bali police may also want to view your international driver's license.
Get Travel Health Insurance
Although travel insurance is not required to visit Bali, it is advised to cover unforeseen medical problems and safeguard against monetary damage due to cancellation.
Consider your pre-existing medical issues and the activities you want to partake in while on vacation when determining if travel insurance is worthwhile. Accidents may happen even if you're not participating in extreme activities or riding scooters. The most excellent travel insurance plans provide reimbursement in the event that unanticipated circumstances emerge before or during your trip, enabling you to recover part of your arduous trip investment if things don't work out.
What are the pros and cons of moving Bali?
We have to know that each place has its good and bad sides. You can consider the advantages as inspiration to drive you into fulfilling this, and the drawbacks as an opportunity to prepare yourself so you'll get to understand how to address the issues you might meet during your moving process.
Pros of Living in Bali
The advantages of living in Bali far outweigh the drawbacks. Here are some benefits you might anticipate if you want to move to Bali for good:
You Reside on a Traditional Island
Golden, soft sand, lush woodlands, and amazing marine life Bali remained one of the most famous tourist destinations that attracted so many people. Some can't get enough with just one visit and swear to return when chances prevail. It's definitely because Bali holds such scenic wonders. So imagine that if you live here, you'll always feel like you're on vacation if you relocate to Bali.
After work, go swimming at the beaches, followed by a couple Bintangs and a delicious seafood barbecue. You should go island-hopping and explore on the weekends. Finding Bali's hidden jewels won't require you to go very far since everything is just outside your door.
You'll re-establish a connection with nature and quickly forget the commotion of the busy city life you left behind.
The Internet is Exemplary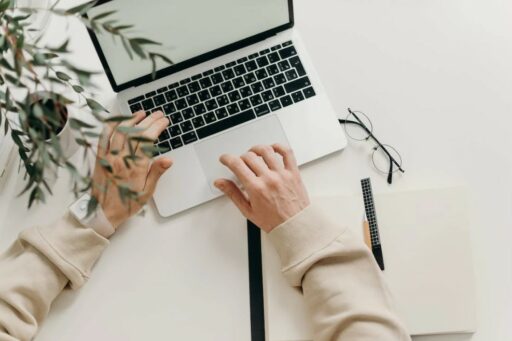 Bali makes sense as a center for digital nomads. The internet is quite fast! It is both quicker and more dependable than any tourist destination, respectively. Even though there might be wifi connection problems, they were easily resolved, and your data will always be back up in no time.
Cafes and Coworking Spaces
On the island, coworking spaces are springing up everywhere. These are the ideal locations to base yourself if you're going to Bali alone and want to meet people. You'll get access to all the networking events and be surrounded by others who share your interests.
Bali's center for digital nomads is Canggu. When it comes to workplace options, you will be overrun. The same is true of Ubud, which was more jungle-like.
On the Bukit Peninsula, a region named Uluwatu is well known for its stunning beaches and surfing spots. You'll need a scooter to get around since everything is much more spread out here, which I enjoyed.
Good Warm Weather
Due to Bali's tropical climate, it is constantly hot there! You'll like the way of life in Bali if you're trying to get away from the cold. Although the climate is generally rather pleasant and you may go beach hopping most days, certain months (December to March) are more humid than others.
After Residing in Bali, You Begin to Feel Like a Local
Even after you've gone, Bali will always feel like home. Living on the island allows you to engage with the locals in a manner that visitors cannot.
You'll be familiar with the grocery store workers by name and have your favorite warungs. You'll be aware of all the shortcuts and hidden locations to explore. You'll have nasi goreng and tempeh on the menu every day, and you'll substitute Bintangs for wine.
You'll Get to Explore More of Indonesia with a Bali Life
One of Indonesia's 17 000 islands is Bali. Without needing to get a new visa, you may go to less popular regions of the nation by plane or boat.
The Komodo Islands and Kelimutu Crater Lakes are located on Flores, one of my favorite islands. Although Lombok or Java are closer options if you're searching for something closer, it's just a short flight from Bali.
The Balinese are Quite Friendly
Balinese people are exceedingly kind and gentle. Everyday smiles, laughing kids, and kind residents will welcome you. But for them, life might be challenging. While you take advantage of everything Bali has to offer, many locals often live paycheck to paycheck.
Similar to how they treat you, treat them kindly. Be grateful and respectful of their culture and property by providing a gratuity.
Availability of Western Amenities and Groceries
In Bali, you may find almost anything you would find at home. wholesome veggies and premium beef, our favorite crisps and chocolates, as well as beers and wine.
The Pepito and Bintang supermarkets sell all of this and more. Even an Ikea and a Carrefour shop may be found in Kuta. Despite this, purchasing local cuisine from a warung was often less expensive than preparing a meal myself.
Awesome Place to Surf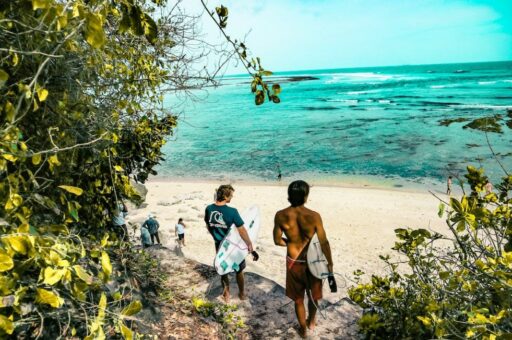 Bali is a popular surfing destination, so if you reside here, you'll be catching waves all day long!
The majority of avid surfers who work remotely prefer to reside in Uluwatu. It is more relaxed than Seminyak or Ubud and has a wonderful surf culture. Uluwatu offers a variety of places to stay, and throughout our trip to Bali, we switched between a couple of them.
But keep an eye on the tides! Although the surf may be blasting, it won't be long until the tide recedes and the reef becomes exposed since the waves are intense.
Bali Offers a Digital Nomad Visa
Since digital nomads with this visa only travel for a shorter duration than is necessary to pay taxes, Bali's digital nomad visa is tax-free. They would have to pay local taxes if they remained for more than 183 days, which is not conceivable with a digital nomad visa. Taxes are not due from digital nomads who utilize the B211a Business Visa. You wouldn't have to pay taxes unless you opted for a different visa, such as a temporary stay permit.
Furthermore, the current cost of the Bali Digital Nomad Visa is 10 million rupiah (645 USD), which covers a 6-month stay for 60 days plus two 60-day visa extensions.
Bali is a Cheap Place to Live
Isn't this one of the factors we always put first into contemplation? We wanted to live somewhere where we didn't have to deal with the exaggerated cost of living. Here in Bali, the low cost of living will surely amaze you. This also becomes one of the many reasons that draw people to Bali.
It's honest and ideal for individuals who want to establish an online empire from scratch. This is also possible for those who are just getting started as digital wanderers. For you to truly understand what the expected monthly costs are while living in Bali, here are the things you need to know:
For Four-Person Family
A family of four can have a three-bedroom apartment. This is already a good thing to consider especially if located in the city center. You don't have to worry because the cost for monthly rent will only be around $1,916.39.
There will be a $48.38 monthly cost for basic services. This comprises your electricity, heating, cooling, water, and garbage.
For the goods, a gallon of milk is $6.26. A loaf of fresh white bread is $1.57. Also, a dozen normal eggs cost only around $1.46. For chicken fillets, it only costs $2.07 per pound. A beef round only costs $4.70. Also, for fruits and vegetables such as apples, bananas, oranges, tomatoes, potatoes, onions, and lettuce, there is a varied price, but rest assured that they are often inexpensive.
Another option is to sometimes eat out. A three-course lunch for two is only $22.30. You can then enjoy the service at a midrange restaurant. However, if you have a tight budget and prefer a much more inexpensive restaurant, then you could truly save as it only costs $1.97 per person. More so, fast food in Bali is rampant too. A combination meal at McDonald's costs only around $3.94.
In terms of transportation, gasoline only costs $3.18 per gallon. Plus, a monthly ticket for local transit is only around $8.25.
For Single
If you're a single person, then a one-bedroom apartment is a good option. It's only for $625.32 per month. The basic utilities are budget-friendly too.
One person's groceries will also be handy due to their reasonable price. To save, you can devote yourself to purchasing goods like rice, pasta, and, of course, fresh veggies. If you want to have a meal at a budget restaurant near you, it will practically cost $1.97. However, at a midrange restaurant, $22.30 will be a mediocre cost.
A monthly pass for the local transit system is around $8.25. However, the cost of fuel is $3.18 per gallon if you prefer driving yourself.
Other Costs
Additional costs should be taken into account, including a mobile phone package with calls and 10GB+ data ($2.10), an internet connection ($28.34), a health club membership for one adult ($57.94), and occasional amusement like movie tickets ($3.28).
The cost of childcare and schooling might differ greatly. Private full-day kindergarten for a single child cost $163.97 a month, while a foreign primary school can cost up to $13,281.66 annually.
The cost of clothing and shoes depends on your purchasing habits. A summer dress is $19.08. A moderately priced pair of Nike running shoes costs only around $78.71. Plus, an inexpensive pair of jeans will cost at least $48.69.
It's important to remember that these costs might change. It will depend on your tastes, sensible budget planning, and preferences. Also, your physical location and lifestyle will have an impact on your expenses. It's highly recommended that you know how to manage and expend your money wisely. This is for you to be able to reach your financial objectives. You can create a thorough budget that is customized to your individual situation.
Cons of Living in Bali
Your relocation to Bali won't be a bed of roses, as with everything else in life. Here are some drawbacks to moving to Bali:
Life in Bali Might be Lonely
Yes, Bali is a popular vacation spot. This indicates that visitors arrive and leave often. The same holds true for the brand-new friends you've recently made. Amazing individuals you meet will eventually go. You'll have to accept the possibility that they may not last for long, despite the fact that they'll inspire you and enrich your life so much.
Thanks to social media, you can stay in contact, and you'll have an excuse to travel and visit friends from all over the world. But you could have trouble with this if you want to keep your circle small.
You Must Set Up the Correct Office
But hold on. If you work from a café or coworking space, why would you need a formal office setup? How about doing business from the convenience of your villa?
Well, this depends on the type of work you do. A café or coworking space may be used to do certain tasks with ease. But if you have meetings to call into or you're sitting for long hours in one position, you're going to want something more comfortable.
No Reliable Public Transport
Some individuals may not feel secure using a scooter in Bali, but it's possible because of ride-hailing applications like Grab and GoJek. These are extremely affordable and available across the island.
However, one of the biggest issues with living in Bali is scooter safety. Bali's roadways are crowded, and the traffic may be chaotic. Cars, trucks, and scooters come out of nowhere, and driving between different parts of the island can be dangerous. You might know how to ride a scooter, but thousands of tourists visiting the island may not. Drinking and driving isn't monitored, and the roads get more dangerous at night because of this.
Fatal accidents are happening more frequently, and you need to be realistic about these harsh realities. If you're moving to Bali with family and children, this is also something you'll need to consider. While the locals and many expats in Bali ride their scooters with their children and even babies in front of them, it's advisable to be selective in where you do this.
Petty Crime
Crime is everywhere, even in a tropical paradise like Bali. Fortunately, it's not a violent crime, but you do need to be vigilant.
Only draw money from branded, standalone ATMs (and check to see that the machine hasn't been tampered with).
Keep your bags under your motorcycle seat. There are more reports of cross-body bags being ripped off tourists as they're driving.
The Visa Runs if You're Moving to Bali
While getting a visa to live in Bali isn't too stressful, there is admin involved that you won't want to deal with.
Most people do visa runs to Singapore and even Australia. These are both quick and easy options to leave the country and return on another tourist VoA after a few days.
Final Thoughts
Tens of thousands of people ultimately moved to the island of the gods after achieving this goal. realizing it for themselves and their families. And Bali is a welcoming place for diverse people. Whether you're a digital nomad or an expat retiree, you can relish the wonders of Bali.
Bali has always been generous when it comes to scenery, cost of living, and even giving you the comfort to enjoy your days because of the work-life balance here. Therefore, the least you could do is educate yourself. You must be advanced and analyze all the realistic aspects of living in Bali. Deciding to go there is not as easy as it may sound. Hence, you need to widen your scope, which must not only include the good but also the terrible and the ugly sides.
Pained by financial indecision? Want to invest with Adam?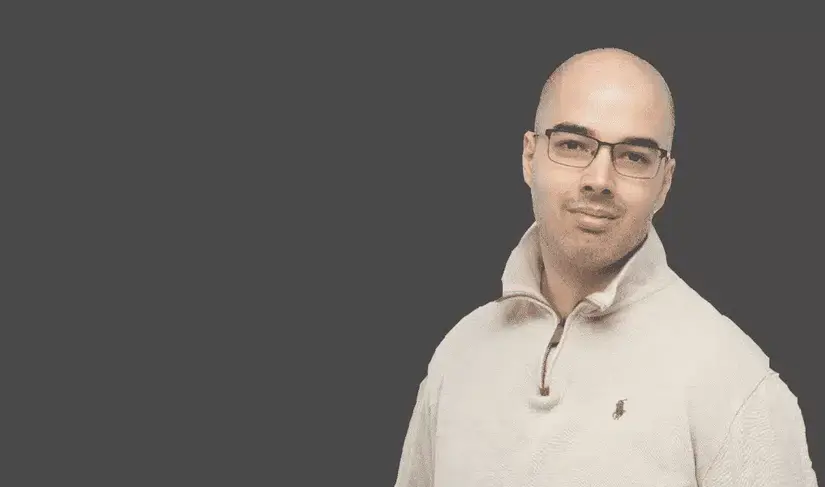 Adam is an internationally recognised author on financial matters, with over 694.5 million answer views on Quora.com, a widely sold book on Amazon, and a contributor on Forbes.