Here's everything you need to know before moving to Geneva as an expat.
If you want to invest as an expat or high-net-worth individual, which is what i specialize in, you can email me (advice@adamfayed.com) or use WhatsApp (+44-7393-450-837).
Introduction
Geneva, which is located on the Swiss-French border, offers a great quality of life yet a high cost of living. There are many outdoor activities to enjoy in the region, which is surrounded by the Alps and Lake Geneva.
A visa is not required for EU/EFTA nationals to enter Switzerland. If you want to stay in the nation for more than 90 days, you must get a residency permit.
A number of nations have signed agreements with Switzerland, which means that some third-country people do not need a visa to enter the country. Non-EU nationals whose country has not signed a visa agreement with Switzerland must apply for a Schengen Visa or a type D visa for long-term visits.
Anyone planning to stay in Switzerland for more than three months must get a residency permit. A variety of permissions are available. It is more difficult for third-country nationals to get a permit.
Living in Geneva is exceptionally costly, thus most individuals, even foreigners, prefer to rent rather than own. Many individuals also prefer to reside in surrounding French towns and commute to the city for business.
10 Things You Should Know Before Moving to Geneva as an Expat
1. High Cost of Living and High Quality of Life in Geneva
The majority of expats who are moving to Geneva work in finance or for one of the city's numerous international organizations and agencies. Geneva has strong physical and cultural links to France being the capital of Switzerland's French-speaking regions, la Suisse romande.
Many individuals who come to Geneva for employment wind up residing in one of the tiny French villages over the border rather than in Geneva. This is mostly owing to the exorbitant expense of living, which few foreigners will be able or willing to bear. Geneva was named the world's sixth most expensive city by Mercer in 2017. Only Zurich has a greater cost of living in Europe.
According to Mercer, Geneva is among the top 10 expat destinations in the world in terms of quality of life, which offsets the high cost of living. Moving to Geneva is generally a favorable experience for most expats.
2. Geneva is a City of Outdoor Adventure
Geneva is in a fantastic location for outdoor enthusiasts. The city is surrounded by the Alps and the Jura, and there are several ski resorts within easy reach for winter sports aficionados.
During the summer, the area has much more to offer. Hiking in the Alps is fantastic, while swimming, sailing, and sunbathing are all popular activities on Lake Geneva. Overall, inhabitants have a favorable climate with warm summers and moderate winters.
3. The Geneva Metropolitan Area
Expats relocating to Geneva may not realize that the city's metropolitan region, often known as the Métropole lémanique to, encompasses more than just the cantons of Geneva and Vaud. It also spreads across the border into the French départements of Haute-Savoie and Ain, encompassing some sections in both.
Of course, French is the official language. Due to the city's many international institutions, expats relocating to Geneva may be glad to learn that English is commonly spoken.
4. How to Enter Geneva as an EU Citizen
The Free Movement of Persons Agreement went into force in 2002. It gives EU citizens the freedom to live and work in Switzerland without any institutional barriers. They can enter Switzerland without a visa.
Bulgarian, Romanian, and Croatian nationalities, on the other hand, have some limitations in terms of employment and residency permits.
5. How to Enter Geneva Using a Schengen Visa
Switzerland became a member of the Schengen region in 2008. The Schengen region covers all EU member states (excluding the United Kingdom and Ireland), as well as Norway and Iceland. A Schengen visa is approved by Swiss authorities for stays of up to three months. However, while a Schengen visa allows for short-term business travel, it does not permit you to work in Switzerland.
If Switzerland is your primary destination, you must apply for a Schengen visa at the Swiss Embassy or Consulate in your home country. If you want to spend the majority of your three months in another Schengen nation, your visa should be obtained by the authorities in that country.
If their anticipated stay exceeds three months, anybody whose nationality does not exclude them from visa requirements must apply for a national (type D) visa. A long-term visa is normally only issued in conjunction with a work permit. All sorts of visa application forms can be obtained at the Swiss Embassy or Consulate's website in your country.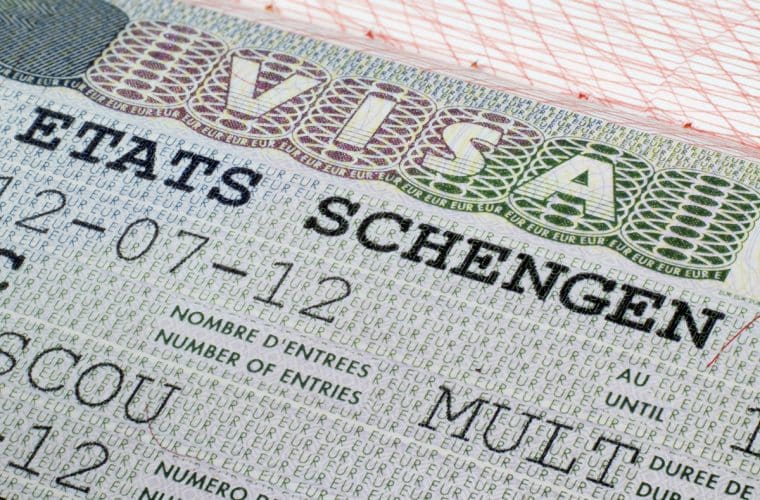 6. Visa Requirements in Geneva
Visa Waiver Agreements
There are various visa waiver agreements, in addition to bilateral treaties and the Schengen visa. They allow citizens of non-EU countries to enter Switzerland without a visa for up to three months (or longer in exceptional situations). Australia, Japan, Israel, New Zealand, and the United States are among these countries.
The Federal Office for Migration maintains an extensive list of visa waiver nations online. Before moving to Geneva, please visit your local Swiss Embassy or Consulate.
How to Apply for a Visa for Geneva
Documents necessary to support your visa application may vary, however they will almost certainly include at least the following:
Your passport, which cannot be older than ten years, must be valid for at least three or six months more and have two blank pages.
Unless you want to become a Swiss resident, you must have health insurance coverage for the duration of your stay.
You must provide confirmation of sufficient financial resources to maintain yourself throughout your stay.
All visa applications and accompanying documentation must be submitted to the nearest Swiss embassy or consulate in your customary place of residence.
Please keep in mind that a visa just allows you to enter the country. Only when combined with a residence permit does it make you a legitimate Swiss resident. A work permit is also required to work in Geneva.
7. Residence Permits in Geneva
All foreign nationals visiting Switzerland for more than three months, including EU/EFTA residents, must apply for a residency permit. The service étrangers et conféderés is available at the Cantonal Migration Office for Geneva at Onex (Route de Chancy 88).
EU citizens should have no trouble acquiring the necessary residency permit. Please note, however, that Swiss immigration authorities place severe yearly limits on the number of so-called third-state nationals (i.e., those from countries outside the EU) as well as citizens of several EU member states. As a result, not everyone will be awarded a residency permit.
Types of Residence Permits in Geneva
B Permit: If they can show proof of work or financial independence, most EU/EFTA nationals will be awarded this five-year residence permit. A B Permit is originally provided to third-country citizens for one year and only within the yearly international work restrictions. The number of Croatian nationals who will be given this permit will be limited for the time being.
C Permit: This permit grants EU/EFTA nationals the ability to settle in Switzerland after five years of continuous stay. Third-country nationals must have resided in Switzerland for 10 years before applying for a C Permit. Once a foreigner has been granted the right to settle, their license to remain in the country is no longer connected to a certain employment, and they are taxed in the same way as Swiss residents.
Ci Permit: This residency permit is available to spouses and children (up to the age of 25) of foreign officials or employees of international organizations. It instantly gives the possessor the right to work for a living.
G Permit: This is not a residential permit in the strictest sense. It primarily supports cross-border employees who work in Switzerland but live outside the nation, for example, in France or Germany. A G Permit is valid for up to five years. Permit holders must return to their home country at least once a week.
L Permit: This permit is issued to foreigners who are employed for less than a year. Please keep in mind that third-country nationals are subject to the regular restrictions on employment and residency permits. EU/EFTA persons who have the financial resources to sustain themselves can live in Switzerland on a L Permit without a work offer. People who travel to Switzerland to seek for work frequently utilize a L Permit.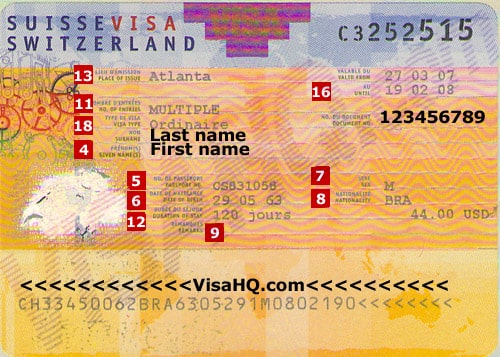 8. Identity Cards
EU and Schengen nationals receive residence permits in the form of paper ID cards. Third-country nationals have been issued the new biometric chip identity card since 2011, in accordance with EU legislation.
All biometric data is recorded on an inconspicuous chip in the card, which will be erased from the system five years after the card's user has left Switzerland permanently. Two fingerprints and a passport-style picture are included in the data.
9. Accommodation in Geneva
The Swiss, in general, are not a country of homeowners in the same sense that, say, the British are. Many Swiss people live in leased housing, particularly in Geneva, where expats and other temporary residents account for a considerable portion of the population.
Finding a place to stay in Geneva may be challenging, and rentals are exorbitant by most standards. As a result, many expats working in Geneva seek lodging in nearby French cities such as Annemasse, Ferney-Voltaire, Saint-Genis-Pouilly, or Saint-Julien-en-Genevais. Because these French border towns are part of the Geneva metropolitan region, they have strong train connections to the city.
The internet is the greatest location to start your search for accommodation in Geneva city. The website immobilier.ch provides several listings for Switzerland in general, but specifically for Geneva, which integrate offers from various estate agencies. Alternatively, for an up-to-date list of available rental property, check local publications or contact the local government of the town where you want to live.
Because of the city's small size and excellent public transportation, there aren't particularly certain locations in Geneva where foreigners like to dwell. Instead, because commuting are short and uncomplicated, expats tend to look for housing all throughout the city.
10. Renting in Geneva
When renting to foreigners, landlords or estate agents may seek to show a valid residency permit. A deposit for an apartment is typically three months' rent. The money is held in a separate account and returned to the renter (plus interest) at the end of the lease if the tenant has not caused any damage to the property.
The majority of flats are rented unfurnished for at least a year. Tenants, on the other hand, can normally end their lease sooner if they locate a suitable replacement.
Flats should have their own basement and access to a launderette that all occupants of the building can use. It generally has coin-operated washing machines, a dryer, and occasionally a separate area where you may hang your clothing.
Pained by financial indecision? Want to invest with Adam?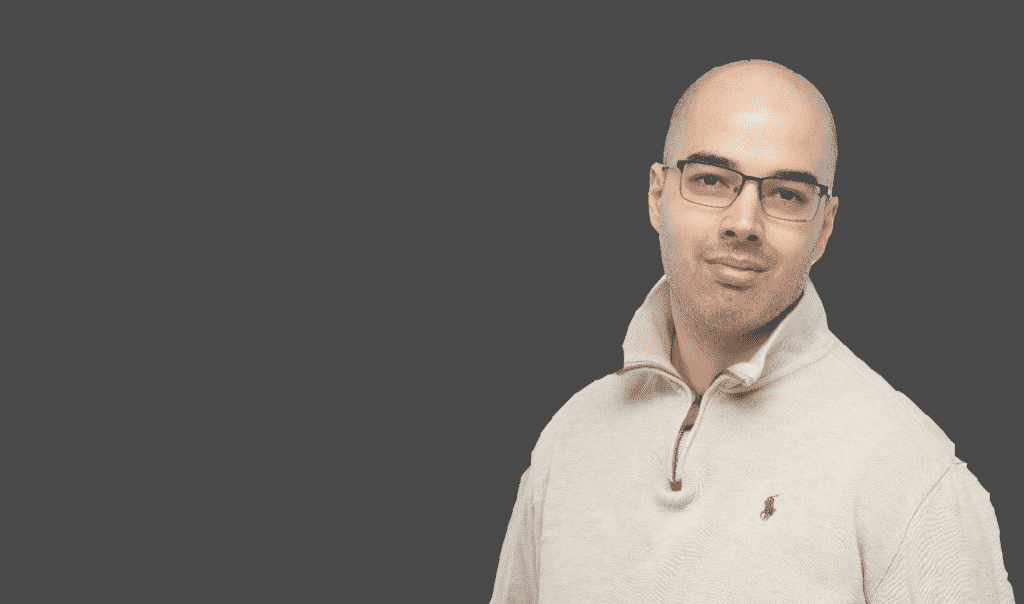 Adam is an internationally recognised author on financial matters, with over 694.5 million answer views on Quora.com, a widely sold book on Amazon, and a contributor on Forbes.