You'll be at Malaysia's political and economic center if you're moving to Kuala Lumpur. Expats love Kuala Lumpur, which is deservedly known as a welcoming city.
Although it's Malaysia's most expensive city, your money will go farther than in Singapore or Hong Kong. Education, real housing, shopping, and healthcare in Kuala Lumpur are reasonable for expats on a budget.
If you want to invest as an expat or high-net-worth individual, you can email me (advice@adamfayed.com) or use these contact options.
What to know before moving to Kuala Lumpur
Kuala Lumpur Visa Requirements
Expats planning a move to Kuala Lumpur can choose between two different visa options.
Single-entry visas last three months. People with this visa usually move to Kuala Lumpur for social trips or short-term business. Citizens of Australia, Hong Kong, Japan, EU member states, South Korea, Turkey, the US, and certain other nations don't need visas. (Contact the nearest Malaysian diplomatic mission to verify applicability.) Long-term relocation requires more than a single-entry visa.
Multiple-entry visas, which last three to 12 months, may be better. Moving to Kuala Lumpur on a multiple-entry visa requires proof of sufficient financial resources and a confirmed, onward or return transportation home. A work or resident permit will be issued for stays over 12 months, depending on the reason for your move to Kuala Lumpur.
Visa Application
It all comes down to why you want to move to Kuala Lumpur and if you need a visa with or without a reference. Visas without references are meant for social visits, while visas with references are required for students, foreign employees, and dependents.
Submit the following to the nearest Malaysian Embassy or Consulate in advance of moving to Kuala Lumpur in order to begin the visa application process:
Two passport-sized pictures
Original and two copies of your passport and plane ticket
Original and two copies of your visa application form (IMM.47)
Visa fee payment
For "no-reference" visas, a bank statement demonstrating sufficient funds is required
For "reference" visas, a letter of approval from the Malaysian Immigration Department
A bank statement is only required for a visa application if no references are provided. However, if you plan to permanently reside in Kuala Lumpur, you must provide an authentic approval letter from the Department of Immigration Malaysia in order to obtain a visa that requires a reference.
Visit Passes
Foreign travelers visiting Kuala Lumpur can get either a short- or long-term visitor pass at the airport. Social visits, lectures, and business transactions are covered by these passes.
A social visit of more than six months' duration is required to apply for a long-term social visit pass. Spouses and minor children of Malaysian citizens or permanent residents are eligible for up to five-year visitor visas.
A professional visit pass will be issued to you if your professional qualifications and experience need you to relocate to Kuala Lumpur for a work assignment of 12 months or less. Remember that you'll need to apply for this pass from outside the nation.
Employment Passes
To legally remain in Kuala Lumpur for an extended amount of time beyond one year, you will need approval from the Expatriate Committee and other relevant government regulatory organizations. Seeking assistance from your Malaysian employer's HR department or hiring the expertise of an immigration lawyer can typically streamline the procedural components of this undertaking.
The following documents will next be required to commence your application for an employment pass:
A letter from your firm either authorizing you to act on their behalf or appointing you as their agent.
A properly filled out DP11 application form with a passport-sized photo
Stamped letter of offer and acceptance outlining the terms of your employment contract (10 ringgit in value).
Copies of your valid passport
These application materials can be submitted either in person or by mail at the Expatriate Committee. Contacting the Immigration department is a good idea if you want to learn more about the specifics of your visa and employment pass.
Can I move to Kuala Lumpur with my pet?
Malaysia welcomes pets, so you may bring them along. However, the process may be complicated and time-consuming.
Import permits in Malaysia are issued by the Malaysian Quarantine and Inspection Services Department (MAQIS). The validity of this permission is 30 days.
A passport or veterinary health certificate detailing your pet's immunization and medical history will be required. Your pet's microchip number and a detailed description of it are needed too.
Pets traveling from Australia must remain in quarantine for a maximum of 10 days.
Quarantining is not necessary for pets traveling from the United Kingdom, New Zealand, Sweden, Ireland, Japan, Brunei, or Singapore.
Can foreigners buy property in Kuala Lumpur?
Foreigners can buy houses in Kuala Lumpur for a million ringgit to 20 million ringgit. Other states have different minimum property purchase prices and criteria.
A minimum purchase price of 1 million ringgit is required for such properties in the Federal Territory. Additional regulations may also be in effect in states with different minimum purchase price and condition criteria.
There is a minimum purchase price of 1 million ringgit for agricultural land, or a minimum size requirement of 5 acres. Any commercial farming operations, agrotourism initiatives, or agricultural/agro-based industrial ventures whose final goal is to export goods fall under this category.
Official land searches, verification of the true owner, and the discovery of any liens or restrictions on the property must be performed. To confirm these, you should hire an impartial legal counsel to do a due diligence. It is a key step in making sure the terms and conditions included in the booking form are reasonable and in line with industry standards. This will guarantee a safe investment and a trouble-free property transfer.
The lack of title or ownership difficulties can be assured by consulting an attorney, who has the expertise to examine the relevant legal papers pertaining to the property. The lawyer can help negotiate changes to the sale and purchase agreement, make sure the transaction follows all applicable laws and regulations.
Avoiding due diligence or legal counsel before paying a booking fee can lead to unfair contractual clauses that favor the opposing party, delays in the transaction, fraud, and title or ownership disputes, and financial losses.
Kuala Lumpur Weather
The tropical climate of Kuala Lumpur might be a shock to newcomers from colder regions.
This is not necessarily a bad thing. Actually, it's fantastic if you've adjusted to the humid atmosphere.
For others, Kuala Lumpur is not ideal for strolling because of the scorching temperatures. Hot and muggy days are possible. When you factor in the added stress of rush-hour traffic, you may easily become overheated.
Expect excessive humidity all year due to the combination of high temperatures and plentiful rain. This is especially true during the monsoons. Between October and March, the city center may flood.
Commuting in Kuala Lumpur
Public transportation exists in Kuala Lumpur, however it may not be as broad or sophisticated as those found in some other Asian urban centers, and many expats who relocate to the city decide to explore the city by vehicle. Three main railway networks serve residents and visitors of Kuala Lumpur: Light Rail Transit, The KL Monorail, and the KTM Komuter.
You can also take the bus if you choose. The bus lines connect specific areas of the city to the various train stations.
Can foreigners drive in Kuala Lumpur?
If you do decide to drive, you have 90 days to do so on your international driver's license. Expats who want to keep driving after that must obtain a Malaysian driver's license.
Commonwealth citizens can use their native country's driver's license.
Culture and Entertainment Options
Despite being mostly Muslim, Kuala Lumpur is a varied city with several sorts of women. The hijab is worn by Malay women, while Chinese women wear shorts and skirts. Kuala Lumpur allows free dress without prejudice.
Excellent cuisine is available in Kuala Lumpur, which is known as a culinary hub where you can enjoy a variety of local dishes at fine dining restaurants or street vendors. Restaurants in Kuala Lumpur are affordable but delicious.
The city offers plenty of entertainment like a vibrant nightlife, cultural events, and sports. Professional golf courses, swimming pools, equestrian parks, and stadiums are available in Kuala Lumpur as well. You'll instantly find your favorite pubs, bars, nightclubs, and live music places to relax and dance in the city.
How to open a bank account in Kuala Lumpur
Getting a bank account is a must if you are moving to Kuala Lumpur. The following documentation is necessary to open a bank account in the city: passport, National Identity Card, valid work visa for Malaysia, official letter from your Malaysian employer, and any relevant documents related to your specific type of visa for residing in Malaysia, such as student visas or the MM2H visa for property purchase.
You'll likely encounter English-speaking personnel in Kuala Lumpur's many banks.
Banks are open Mondays through Fridays, from 9:30 am to 4:00 pm. Banks are closed on weekends and holidays.
Cost of Living in Kuala Lumpur
Since Kuala Lumpur has a relatively low cost of living, it is becoming a popular destination for both retirees and digital nomads. Living, eating, and going out are all surprisingly cheap. Moving to the city can offer quality of life at a fraction of the cost had you stayed in, say, American or European territories.
As is typical in many countries, the capital city has a greater cost of living than other areas in Malaysia. Property acquisition and rental costs show this difference. Moreover, expatriates, who want to experience a level of living similar to that widespread in Western nations, typically allot a larger budget, as they are willing to spend more on luxuries like private bathrooms and air conditioning.
Between roughly 2,500 ringgit and 9,000 ringgit (539 USD to 1,940 USD) is needed to cover living costs in Kuala Lumpur per month without accounting for rent. A cheap meal costs 15 ringgit, monthly apartment rentals cost 1,390 ringgit to 2,227 ringgit, while acquisitions cost 5,512 ringgit to 11,583 ringgit per square meter.
These figures are just an estimate and will depend on whether you're alone or with your family. Expenses always vary depending on lifestyle too.
Are expats taxed in Kuala Lumpur?
A non-resident individual is taxed at a flat rate of 30% on total taxable income. Residents pay a progressive tax rate based on income.
Expat employment in Kuala Lumpur
Almost 90 percent of Kuala Lumpur's workforce is employed in the burgeoning service industry, primarily in finance, insurance, and real estate. This is where most expats in Malaysia bring their technical and specialty talents. As more and more multinational corporations make Kuala Lumpur their South East Asian headquarters, the city's demand for expat workers has skyrocketed.
International schools in Kuala Lumpur
Families debating a move often must decide between public and private, as well as international, educational institutions for their children. The difficulties of learning the language and adapting to a new culture make attending a public school in Malaysia a less appealing option.
Given the variety of private and international schools, finding one for your child is easy.
Expat children can make a smooth adjustment to a new country because private schools typically teach in English, with emphasis on science and math. Tuition fees average between 10,000 ringgit and 15,000 ringgit per year for private schools, while it's 30,000 ringgit to 60,000 ringgit for international schools.
Payment of application and enrollment fees is typically required in advance by many educational institutions. Accounting for these costs and conducting thorough research is recommended.
Most prestigious schools follow the British National Curriculum, while some offer other options like the International Baccalaureate.
Rentals and Home Acquisitions
You can search online, read newspaper ads, or use a real estate agent to find a rental property in Kuala Lumpur, just like in your home country. The city is foreign to you, so a real estate agent can save you time and money by specializing in the area. Importantly, homeowners pay real estate agency fees.
In Kuala Lumpur, a standard lease term length is two years. But if you find this commitment difficult, a "termination clause" can help you get out of the contract early if you need to.
An initial rental payment equal to one month's rent is due at the outset while contracts are being written. A one- or two-month security deposit will be required and returned upon departure if no damage is caused.
Water, electricity, internet, and telephone service accounts will also need to be established.
The government of Malaysia recognizes that the country's real estate industry offers investors a promising prospect. Your chosen real estate agent will be able to locate dwellings that meet your needs and price range. Keep in mind that foreigners are typically barred from accessing affordable and moderately priced housing options, so plan on looking into more expensive ones.
Does Kuala Lumpur have good internet?
Having reliable access to the Internet is also crucial for a trouble-free expat experience. Online jobs require constant connectivity and fast upload and download times. You may easily connect to free Wi-Fi anywhere in Kuala Lumpur thanks to the city's many internet cafes. Try places like Starbucks and Coffee Bean for a caffeine fix.
Airports typically offer free Wi-Fi to passengers too.
There are a few providers to choose from if you've just moved into an apartment and want to set up Wi-Fi at home. A contract will require both your passport and your Residence Permit. TVs are typically included in 24-month contracts.
Is Kuala Lumpur safe?
Minimal crime occurs in Kuala Lumpur, and major crimes are quite rare. Don't worry about getting lost because the city has great public transportation and helpful inhabitants. As one of Asia's top tourist destinations, Kuala Lumpur is teeming with non-native speakers.
Malaysia's national and federal police force is called the Royal Malaysian Police. They assist keep crime in Kuala Lumpur to a minimal and are available for you if you ever need them. However, they have been known to use excessive force during demonstrations, so any public obscenity or drunkenness could get you detained.
Keep your identification documents on you at all times and treat the Malaysian police with the utmost respect.
Healthcare
Medical advances are available in Malaysia due to its excellent healthcare system. Many medical professionals have been educated in the West, making them comfortable in hospitals and clinics that follow Western models. Additionally, many medical staff members speak English, improving communication. In the event of a hospital stay, medical staff will be kind and sensitive.
Legal residents of Malaysia who also have a MyKad can gain access to the free public healthcare system in the country. Meaningful access to high-quality medical treatment at low or no cost is the result. This service is available to expats if needed, but it comes at a cost.
The Foreign Worker Hospitalization and Surgical Scheme is a program that may be available to you if you are a foreign worker in Malaysia. For the benefit of their health, both employees and employers pay into this program.
However, many expats choose to get private health insurance upon arrival, which gives them immediate and continuous protection and peace of mind.
Despite the lower cost of healthcare in Kuala Lumpur compared to Western cities, serious accidents or long-term diseases can still lead to astronomical bills. To be safe, it's best for travelers and expats to invest in health coverage that extends beyond their immediate location.
Including emergency and trauma treatments, the Kuala Lumpur Hospital's broad range of twenty-eight clinical departments is unmatched by any other government-supported healthcare facility in Malaysia.
Finding a pharmacy in Kuala Lumpur is simple. These companies are conveniently located in city center shopping malls, medical clinics, and hospitals.
Final Thoughts
Relocating to a Southeast Asian country, even to the exciting and diverse city of Kuala Lumpur, is not without its difficulties. Expats may first face culture shock due to the stark differences between local religion, culture, and cuisine from their home country. Getting to know as much details as possible about the city can go a long way to get adjusted easily to your new life prospect.
Pained by financial indecision? Want to invest with Adam?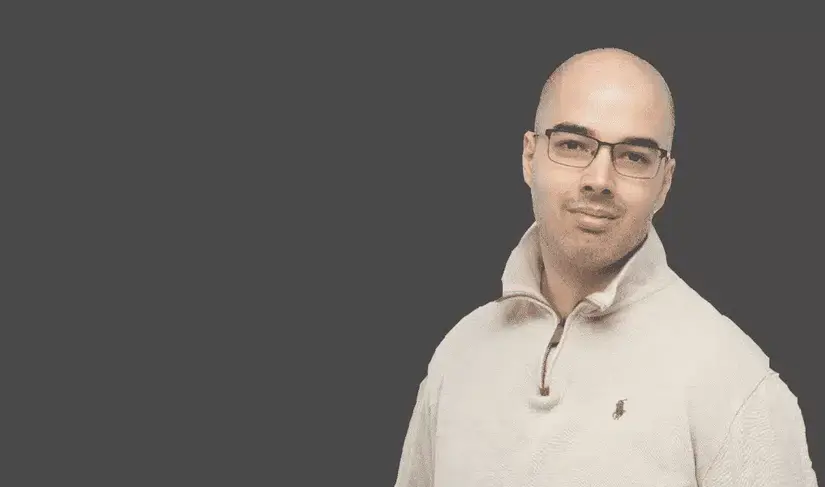 Adam is an internationally recognised author on financial matters, with over 666.9 million answer views on Quora.com, a widely sold book on Amazon, and a contributor on Forbes.