Expats are drawn to Malaysia for a number of reasons like the high standard of living at a relatively low cost and the abundance of available jobs. One particular downside to note though is the country's non-recognition of dual citizenship.
Let's talk about the details of residency in Malaysia and more as we move along.
If you want to invest as an expat or high-net-worth individual, you can email me (advice@adamfayed.com) or use these contact options.
Visa and Residency in Malaysia
Types of Malaysian Visa
If you're moving to Malaysia, you'll be staying in the country for more than 90 days so you must secure a long-stay visa. Let's look at the different types of visa in Malaysia that you can consider.
Employment Visa
Work visas, also known as work permits, must be applied for and obtained before moving to Malaysia for employment. Different work permits are available in Malaysia for different job categories and eligibility requirements: Professional Visit Pass, Temporary Employment Pass, and Employment Pass.
Your spouse and children under 21 can join you to Malaysia provided you have an employment pass. Individuals with other work visas cannot bring their dependents to Malaysia.
Dependent Visa
This visa allows you to bring your spouse and any unmarried, minor children under the age of 21 or dependent parents to Malaysia.
Your dependents should visit the Malaysian Immigration Department as soon as they arrive in the country to get their Dependent Pass stickers. It authorizes their stay for the same period as your Malaysian visa. However, they are prohibited from working in any capacity throughout this time.
Study Visa
The Immigration Department helps you apply for a Malaysian student visa (also known as Approval Letter) if you want to study there. Before applying, you must first be accepted into a Malaysian school. You may need to seek an entry visa on top of your permission letter, depending on where you currently live.
Once you arrive in Malaysia, the next step is to enroll at your chosen school, which will then issue your student pass and i-Kad (the national identification card for students in Malaysia).
Retirement Visa
Those planning to retire abroad might take advantage of Malaysia's retirement visa program. The Malaysia My Second Home (MM2H) program is a retirement effort open to those who are well off financially and meet the program's other requirements. You must physically appear in Malaysia to collect the Conditional Approval Letter once your retirement visa application has been approved.
Your spouse and minor children can join you in Malaysia thanks to this special retirement visa. This category of visa is distinguished by a number of perks, chief among them a validity duration of 10 years that may be renewed. Notably, participants in this program can work up to 20 hours per week if they so want, expanding the options available to them when they enter retirement in Malaysia.
Permanent Residence in Malaysia
Expats can be deemed a permanent resident in Malaysia if they have lived in the country for at least 10 years, speak the Malay language fluently, and not hold any other citizenship.
Pet Relocation in Malaysia
Moving to Malaysia with your cats and dogs is possible if you comply with rules imposed by their government. There is no limit as to how many of pets you can own as an individual, but local authorities may restrict the aggregate ownership per household.
Also, note that there are dog breeds the government prohibit from crossing their border. Examples are the Akita, Bull Mastiff, Doberman, American Bulldog, German Shepherd, Japanese Tosa, and all types of Pit Bull Terrier.
Should your pet be allowed entry, you must make sure that:
Upon arrival, check that your pet has a current, valid rabies vaccination.
Pets should be micro-chipped for identification purposes.
Verify that the dogs are at least three months old.
Make sure your pet is healthy enough for a long trip.
Comply with the Animal Import Regulations of Malaysia.
Get a vet-issued health certificate from your home country.
Before leaving for Malaysia, make sure you have an import authorization from the Malaysian Quarantine and Inspection Service Department.
Additional Pet Vaccines for Dogs:
Distemper
Hepatitis
Leptospirosis
Parainfluenza
Parvovirus (DHLPP)
Bordetella
For Cats:
Feline Viral Rhinotracheitis
Calicivirus
Panleukopenia
Transportation in Malaysia
Public Transport and Expat Driving
Malaysian monorail transportation began with the Kuala Lumpur Monorail System (KL Monorail), which is popular for its fast pace, comfy trips, and low costs. This mode of transportation has been endorsed by authorities since it generates less noise pollution and is easier to build as well.
Malaysia, especially Kuala Lumpur, has a well-developed bus network. Buses are the most affordable and fastest way to travel nationwide. Most buses have air conditioning, and buying tickets is easy at either automated kiosks or human-staffed ticket windows. However, the usage of a card payment option may help alleviate the problems of waiting in line and the need for exact change.
Local or intercity taxis, while underutilized, do offer a means of escape from the crowd for those prepared to pay a premium. Within Kuala Lumpur, local taxis are readily available and may be recognized by their distinctive red and white or yellow and blue color schemes. At the Puduraya bus terminal, you can take a taxi for long distance travel and for higher costs.
Sadly, taxis in this area are known for not using meters and overcharging. Fares are usually paid with cash too, so you should exercise caution when doing so.
The blue-painted bike lanes in Kuala Lumpur make cycling a convenient means of transportation. There are many places to rent bicycles in Malaysia if you don't own one.
The high demand for rented cars in Malaysia can be attributed in part to the country's excellent road system. Rentals of all kinds are easily accessible, with car rentals being among the most popular and widespread.
Public vs Private Healthcare in Malaysia
Healthcare in Malaysia is guaranteed to all inhabitants and citizens. The government provides large subsidies for treatment in public facilities, distinct from a national insurance policy. Together, the government healthcare system and the private healthcare industry make up Malaysia's healthcare landscape.
Medical care in Malaysia is paid for by general taxation and small fees charged to patients at the time of service. Numerous medical facilities offer all-inclusive plans, with a focus on preventative care and wellness examinations, to patients of varying socioeconomic statuses.
The majority of medical professionals in Malaysia, including a sizable proportion of nurses, speak English, making for a remarkably smooth adjustment for expats relocating to the country. Government hospitals in Malaysia are generally of a high quality, with modern equipment, trained staff, and accurate diagnostic tools. But there are still problems especially in more remote areas with less developed public healthcare systems.
Getting private medical insurance is a common choice among expats because it allows them to bypass potential wait times at public hospitals and at a large network of urban hospitals and clinics.
Foreign nationals having permanent residency in Malaysia have access to various private health insurance plans. Medical insurance is mandatory for foreign workers in Malaysia, and the Foreign Worker Hospitalization and Surgical Insurance Scheme ensures full coverage.
What to Expect in Malaysia: Culture, Environment, and Costs
What is the language in Malaysia?
While Malay is spoken by the majority of the people, many Malaysians also speak English. English proficiency varies between West and East Malaysia, two linguistically diverse regions of Malaysia.
In comparison to less populated places, where visitors are less likely to venture, English competence is likely to be higher in Kuala Lumpur.
What can I eat in Malaysia?
Malaysia's rich and varied cuisine is steeped on passion, symbolized by the national dish and a breakfast staple eaten nationwide called Nasi Lemak. Infused with the exotic flavor of pandan leaves, the rice in this savory treat is cooked in rich coconut milk.
Interestingly, dessert is not traditionally served as a meal's final course in Malaysia. Rather, tasty sweet snacks are commonly consumed as a form of between-meal indulgence, with many unique offerings available to satisfy any sweet tooth
Also, Kuala Lumpur's colorful urban fabric is not complete without the ubiquitous street food carts. Evenings are when these bustling gourmet meccas truly shine, showcasing the array of sensations on offer in these thriving culinary epicenters.
How's the weather in Malaysia?
Extreme heat and humidity are hallmarks of Malaysia's tropical environment. There are two separate monsoon periods, from April to October and from November to February, when heavy downpours provide refreshing rain or strong gusts.
Is Malaysia safe?
Although it is a safe place for expats to settle, it is always a good idea to check the travel advisories issued by your country's Foreign Office before moving to Malaysia.
Immigrants should be aware of a few issues amid the country's laudable record on safety.
Constant attention is required due to the prevalence of terrorist acts, kidnappings, and piracy in the global security environment. Pick-pocketing and snatching, especially in tourist areas and airport precincts, are common, but violent crimes directed against tourists are not.
Avoiding midnight strolls alone can increase your sense of security. Be careful with your drinks and drink alcohol made in your presence for a safer experience. Hitchhiking is also not recommended for women who are traveling alone.
Does Malaysia have good internet?
There are many mobile postpaid and prepaid plans available in Malaysia, allowing you constant online access even when on the go. However, while you're at home, nothing can compare to the unwavering superiority and reliability of fiber broadband.
Fiber broadband, in addition to offering faster speeds, also has the distinct advantage of providing truly unlimited internet access, freeing users from the frustrating Fair Usage Policy data caps that are standard on mobile subscriptions.
Internet in Malaysia is OK, but it lags behind peers in terms of both speed and prices.
In July, Elon Musk's Starlink was reported to have entered the country to offer better services to more residents.
Can I work in Malaysia?
People of different nationalities can work and live in Malaysia. Providing they meet Malaysia's immigration requirements, local enterprises can hire foreign nationals as regular workers or highly skilled experts.
Professionals must often obtain expatriate visas. Alternatively, a foreign worker's visa is required for unskilled job not considered "professional" by the Malaysian government.
Demand for data scientists skilled in statistical analysis, programmers across industries, AI professionals, and software engineers remains high as Asia's IT sector grows exponentially.
In Malaysia's booming real estate market, architects and structural engineers are in demand. Site supervisors, senior project managers and engineers are all potential career paths for those with design, surveying, and project management capabilities.
Malaysian experienced professionals have many work options in the financial business, from actuarial science to financial technology.
Businesses are hiring hospitality and service industry professionals as well amid tourism spike. Professionals with expertise in spa therapy can prosper in the spa industry as well as hotels, restaurants, and resorts.
How much is the cost of living in Malaysia?
For a single person, monthly expenses can be roughly 2,207 Malaysian ringgit (475 USD), while a family of four needs 7,771 ringgit. Basic utilities cost 205 ringgit, while a cheap meal costs 12 ringgit.
In the city center, a one-bedroom apartment costs almost 1,651 ringgit a month, while one outside the center costs 1,165 ringgit.
Buying an apartment in the city center costs 8,424 ringgit per square meter, whereas outside the center, it costs 4,815 ringgit.
Do I pay an expat tax in Malaysia?
Regardless of where the expatriate receives their pay, Malaysia taxes only earnings from Malaysian resident companies. With some exclusions, Malaysian personal income tax does not apply to overseas income.
Expats are subject to double taxation in some circumstances like when they are tax residents of two countries in the same year. Malaysia has signed Double Tax Treaties with more than 70 countries to avoid this problem.
In addition, the banking and airline industries are among those exempt from Malaysia's normal territorial tax structure and instead subject to taxation on a worldwide basis. Expats may also find some solace in the system's allowance of some tax breaks. These exclusions may apply, for instance, to workers whose employment lasts less than 60 days or who do not meet the requirements to be considered tax residents of Malaysia.
Malaysia has created a complex tax environment in an effort to strike a compromise between its legislation and the intricacies of expatriate financial arrangements.
The length of an expat's stay in Malaysia during the assessment year is a key factor in calculating their tax liabilities in that country. Dependency on whether or not an expat has spent at least 182 days in Malaysia to qualify as a resident. Tax residents are liable to progressive income tax rates from 0% to 30%, depending on income. For extra tax relief, Malaysian tax residents are eligible for numerous tax deductions.
Tax-wise, expats who stay in Malaysia for 60–182 days are "non-residents". They pay a 30% flat tax and cannot take tax deductions.
The Malaysian tax year runs from January 1 to December 31. All residents with taxable income must file their yearly income tax return by April 30 to enjoy tax breaks. By missing this date, you could be slapped with penalties like a 10% tax increase or disciplinary costs.
In order to meet their yearly tax responsibilities, expats receive an Annual Remuneration Statement (EA form) at the end of February. All income earned during the year must be itemized and provided to complete this form.
It is possible to file tax returns either manually or online. However, information accuracy is essential as penalties equal to 100% of the unpaid tax could result from any mistakes.
Can foreigners buy real estate in Malaysia?
In Malaysia, foreign nationals have complete ownership rights to properties. There's a caveat, of course, since there are certain types of real estate that they cannot own. These include properties valued at less than 1 million ringgit in the majority of states, properties located on Malay Reserved land, low- and medium-cost residential units defined by state authorities, and properties designated for Bumiputera interest in development projects determined by state authorities.
Malaysia has two property tenures: freehold and leasehold, the latter of which lasts 99 years and is renewable.
For property owners who want a longer stay, Malaysia offers the Malaysia My Second Home (MM2H) visa scheme. A renewable 10-year, multiple-entry visa is being offered under this program. Peninsular Malaysia, Sabah, and Sarawak have different eligibility requirements, but candidates must show financial stability by offshore income or bank funds. Discounts on some types of real estate are offered to MM2H visa holders, and there are other incentives for property purchases as well.
State-specific foreign property ownership limitations are significant. The laws for buying property in Kuala Lumpur and Sarawak differ. States can also tax international residential property purchases. Penang's levy is 3%, whereas that of Melaka and Johor is 2% each.
Best Places to Live for Expats Moving to Malaysia
Kuala Lumpur
Expats from all across Asia flock to Kuala Lumpur, Malaysia's bustling capital city. Kuala Lumpur is known for its stunning sights and high skyscrapers. This vibrant financial and cultural hub is one of the least expensive major cities in Asia, despite being the most expensive inside the country.
The city embraces its multicultural character, but modesty in clothes is encouraged. While there is undeniable evidence of cultural mingling, it is nevertheless prudent for women to avoid exposing too much skin by wearing short skirts or singlets and instead go for longer garments that reach at least to the knee.
Expats can enjoy the lively and enriching atmosphere of Kuala Lumpur without disrupting the local culture if they learn about and respect local norms.
Penang
Penang is as also one of the best places to live when relocating to Malaysia due to its scenic landscapes, pristine beaches, culinary delight, and appealing colonial architecture. It is one of the safest places in Malaysia for foreign residents to settle down. Because of this feeling of safety, many retirees pick Penang as their retirement destination.
However, the increasing number of tourists and expats pushed up the cost of living in Penang. Dining out expenses have increased noticeably recently. In the current environment, it's a single person may expect to spend around 500 USD on food and necessities every month, and that doesn't include rent.
Langkawi
There are 99 islands in Langkawi, with Pulau Langkawi being the largest and among the few inhabited.
Many foreigners have made Malaysia their permanent home because it offers them the peace and quiet they crave, away from the hustle and bustle of the larger cities of Penang and Kuala Lumpur with their opulent retail districts.
Pulau Langkawi is mainly untouched, exposing a landscape of mountains, waterfalls, and virgin rainforests, and its wild allure may provide a sensation of calm that could be interpreted as solitude. Those who value uncomplicated pleasures will find themselves at home in this natural setting.
But Langkawi may not satisfy people who want foreign restaurants, active nightclubs, and lively pubs. Because it lacks modern amenities, expats love it as a resort.
Aside from being a beautiful place, Langkawi is a tax-free paradise, an added plus.
Melaka
Melaka, in southern Malaysia, has many government and private hospitals and clinics. As a medical tourism hotspot, the city offers a robust and accessible healthcare network, reassuring potential inhabitants of their well-being. The health care services that Melakans enjoy are also available to immigrants, thus worries about their health are minimal.
Melaka's perpetually warm environment is only one of the many reasons the city is so appealing. Residents may fully immerse themselves in the wonderful atmosphere created by this setting and the rich tapestry of Malayan culture. Melaka's attractiveness stems in large part from its friendly locals, who make every effort to make visitors feel at home right away.
Although smaller than Kuala Lumpur, Melaka still offers many of the same conveniences, including an international community, large expat population, and affordable housing. Expats may find employment opportunities in the city's small but growing number of foreign firms. However, traffic congestion is a typical concern, and the level of road upkeep leaves much to be desired in many regions.
Pained by financial indecision? Want to invest with Adam?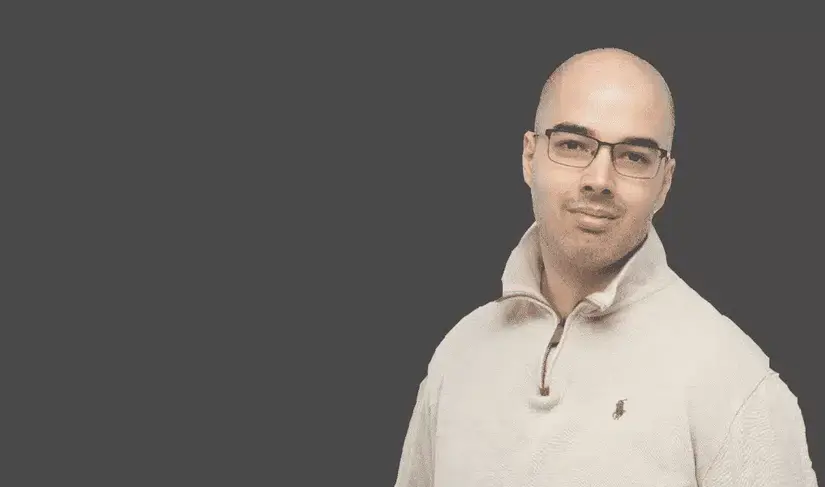 Adam is an internationally recognised author on financial matters, with over 666.9 million answer views on Quora.com, a widely sold book on Amazon, and a contributor on Forbes.