Expats moving to Tokyo should definitely inquire into the kind of life the city offers before they decide to relocate there.
Many expats opt to live in this part of Japan since it ranks as one of the best cities to live in the world. However, some expats might find it challenging to adjust and fit in, especially if their know-how of the Japanese language is limited. Besides, the high cost of living can also be an issue for those who are on a budget.
Still, living in Tokyo can be one of the best decisions you'll ever make if you just plan ahead. No place is perfect and this city is really worth considering.
If you have any questions or want to invest as an expat or high-net-worth individual, you can email me (advice@adamfayed.com) or use these contact options.
How to Move to Tokyo: Visa and Requirements
Moving to Tokyo calls for a visa. You should simply allow sufficient time to complete the necessary formalities. In comparison to other nations, the Japanese visa process might be swift.
Visa Categories
Work Visas
A work visa in Japan allows you to stay for four to five years. This visa is renewable upon expiry. English teaching jobs in Tokyo are plentiful if you're unsure of your career choice.
You'll need to show your passport as well as employment verification documents like a contract or letter of offer printed on company letterhead.
US citizens cannot work in Japan without a work visa. To apply for a work visa and verify your eligibility, visit your nearest Japanese embassy unless you plan to live off your saving.
Visa-free entry for 90 days is an option if you haven't found a job. Many Tokyo residents use this method to find a job and work visa before their visa-free stay expires. This is one of the most accessible approaches provided you can handle the risk.
General Visas
Visas for students, those undergoing specific training, and family members of foreign nationals who plan to stay in Japan long term are included under this category.
You should look into other visa options if none of the above apply to your case.
For this visa category, you need a Japanese sponsor who could be anyone from a local organization, a museum, a member of the family, or a university.
You need a valid passport to secure this visa. The maximum validity period for a general visa is three years.
Working Holiday Visa
In 2023, Japan rolled out a special scheme to allow 18-to-30-year-old residents from 26 nations to reside and work part time in Japan for up to one year. Australia, New Zealand, Canada and France are included in this partnership.
Each country has a different limit on how many working holiday visas they will grant. For example, roughly 6,500 Canadians are accepted annually into Japan under the working holiday program. Meanwhile, no limit is imposed for Germany, Norway and Portugal.
To secure the visa, you need to meet the following requirements:
Travel without dependents or children.
Possess either a purchased return ticket home or demonstrate the financial capacity to buy one, as verified by a bank statement.
Possess a valid passport that remains valid for the entire duration of your intended stay.
Provide evidence of sufficient savings to support yourself by submitting bank statements.
Highly Skilled Professional Visa
Graduates and other talented workers can apply for the highly skilled professional visa. To get one, you need a Japanese job and employer sponsorship.
It's possible to bring your parents and a housekeeper or nanny with you, and the visa lasts for a full five years. In addition, your spouse will be able to work full-time in Japan with this visa.
You need to submit the following:
A valid passport.
Evidence of your educational and experiential qualifications, which may include transcripts, CV, or academic degrees.
Confirmation of your employment status, such as an official offer letter printed on company letterhead or a formal contract.
Startup Visa
Those who desire to establish new companies in Japan can apply for special startup visas. You'll need to contact a Japanese city hall for help in securing one. While specifics may vary, a business strategy and evidence of money, such as a bank statement, are usually necessary.
If the city agrees to sponsor you, you and your family can enter the nation and stay for one to five years. A passport that is currently valid is required.
Specified Visa
Specified visas are for children and spouses of Japanese nationals, spouses of permanent residents, and people of Japanese heritage. These visas usually last six to five years. You'll need a US passport and supporting papers like a marriage certificate or birth certificate, depending on the visa type, to apply for a specified visa.
Getting a Resident Card
With an acceptable visa, you must register your address with your municipal office and get a Resident Card from regional immigration offices if you stay in Tokyo more than 90 days.
Another option is to acquire your resident card at the airport. Tokyo arrivals will be at Narita or Haneda.
You should always carry your Resident Card. The Japanese police can stop you and request the card at any time. Local legislation prohibits leaving without a Resident Card.
Also, if you relocate within Tokyo, you must register your new address at your existing municipal office first and then your new one within 14 days.
Those having a Japanese visa who plan to depart and return within a year do not need a re-entry permission.
Sign up for national health insurance.
Unless you work full-time in Tokyo or are covered by someone else's insurance, you can sign up for national health insurance (monthly payments) after registering your residence in your local ward office.
The insurance covers 70% of medical expenses. The rest is yours. Check with your local embassy about bringing US-prescribed drugs.
How to get a visa to move to Tokyo?
A Certificate of Eligibility must be obtained from a regional immigration office in Japan before applying for any long-term visa other than a working holiday visa. The visa sponsor usually gets the certificate in person at one of the locations. The certificate must be original and presented when applying for a visa.
After obtaining a certificate, you must apply at a Japanese embassy or consulate. A charge is usually required.
Fees are estimated at $25 for single entry and $45 for double or multiple entry.
Other visa types may incur additional fees. The embassy or consulate can give you an exact price when you make an appointment.
Does Japan offer a digital nomad visa?
A digital nomad visa allows its holder to work remotely for a domestic employer. Note that at the present time, Japan does not offer a digital nomad visa.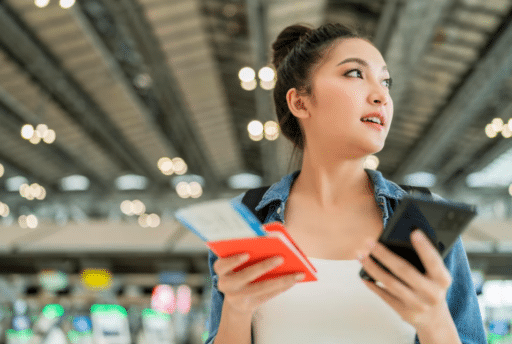 Living in Tokyo
Can you live in Tokyo permanently?
A permanent resident visa lets you dwell in Japan permanently. To become a permanent citizen of Japan, you must meet the following requirements:
living in Japan for 10 years
working for at least 5 years under a valid work visa (you or your spouse)
having no criminal offenses (even a traffic violation can prevent permanent citizenship)
proving financial stability through employment records or bank accounts
paying taxes on long-term visa income
having a Japanese national or permanent resident sponsor
Is Tokyo safe?
Tokyo usually ranks among the safest cities in the world. In the currently available Safe Cities Index from The Economist Intelligence Unit, Tokyo placed as the fifth-safest city with one of the lowest crimes globally.
In this neighborhood, difficult spots are uncommon enough that people can safely walk home late at night on their own. Japanese culture values respect for others and their property. This means you can usually find your wallet, phone, or pocketbook if you leave it on a park bench, subway, or store.
Moving to Tokyo with Pets
Since Tokyo (and the whole of Japan) is rabies-free, bringing your pet can be complicated. To bring your dog or cat, you must complete all the processes.
Countries are divided by rabies status into Designated and Non-Designated zones.
Designated regions are Iceland, Australia, New Zealand, Fiji, Hawaii, Guam, while all the rest are not designated.
Your pet dog or cat must meet at least one of the following requirements to enter Japan from a designated region:
Dog or cat has lived in defined area since birth.
The dog or cat stayed in a specific area for 180 days before exporting to Japan.
The dog or cat has lived in the area since being imported from Japan.
If your dog or cat does not meet these requirements or has been in a designated location for less than 180 days, it will be confined to make up for the days.
The import process begins with a conventional microchip in your pet dog or cat. All dogs and cats entering Japan from non-designated regions must be rabies-vaccinated twice. After microchip implantation, rabies vaccines are required.
Visiting dogs and cats from non-designated countries require rabies antibody tests as well. Blood for analysis must be drawn after the second rabies vaccination and transmitted to Japanese Ministry of Agriculture, Forestry, and Fisheries-approved labs. Only dogs and cats entering Japan from non-designated regions must be vaccinated and tested for rabies.
Distemper, Hepatitis, and Parvovirus vaccinations are also necessary for companion dogs in both designated and non-marked zones. Meanwhile, pet cats need Rhinotracheitis, Panleukopenia, and Calicivirus vaccines.
Living in Tokyo with Pets
Tokyo is usually pet-friendly (with certain stores embracing pets), although some apartment buildings don't accept pets. Dogs of all sizes are the most frequent Japanese pet, followed by cats. Some members of the expat community have resorted to adopting strays or making contact with non-governmental organizations (NGOs) that help neglected or abandoned animals find new homes because of the exorbitant cost of buying a pet.
The regulations for pet ownership in Tokyo are straightforward and mostly affect dog owners. Indeed, dog owners must register their dogs at 91 days old and require them to wear collars with their licenses and rabies vaccinations. When outside, canines must be confined or leashed.
Aside from these exceptions, however, animal advocates and their pets have complete freedom to go wherever they like. There are several places to eat outdoors that allow pets to join their human companions, including many parks.
Food, Market and Shopping
The street food culture in Japan is quite different than its Asian neighbors. Rarely do you see people munching on anything while out and about except ice cream cones and crepes on the go. You can, however, get some bite-sized food and consume them in peace and quiet at a nearby park or seat.
Tokyo's markets typically bustle with activity. Retailers prioritize serving their regular customers and residents, thus while tourists are generally welcome these days, they shouldn't impede regular operations.
Convenience stores, smaller supermarkets, department stores, and specialty shops catering to international customers make grocery shopping in Tokyo a breeze.
Almost every city street in Tokyo has shops for people who need a shopping break. Whatever you're looking for, Tokyo has it, from cheap yet unique clothing and items to glamorous ones. Shibuya and Harajuku are famed for their stylish, affordable stores.
Retail establishments, except for a few budget grocery stores, are typically open from 10:00 am until approximately 8:00 pm, seven days a week. If you're trying to compare product features, you'll find that the English-speaking personnel at Tokyo's main department stores is invaluable.
Prices in Japan are generally pretty beneficial but some bargain hunting is required. Prices vary naturally based on quality and product, but most Japanese people (those with incomes comparable to Tokyo's) will tell you that.
Like Akihabara, certain areas specialize on selling certain things. Japanese and foreigners visit for the best pricing on high-quality gadgets such as audio and visual components, cameras, computers, and game consoles. DIY hardware stores are rare in Tokyo because most residents live in flats.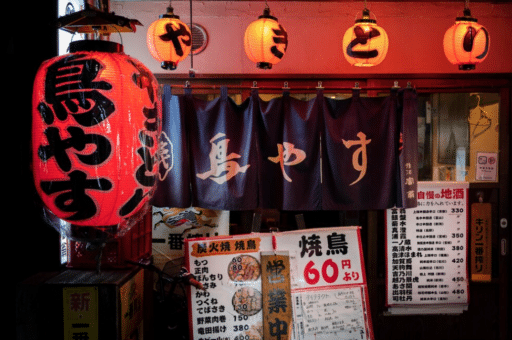 Entertainment
When compared to other major cities, Tokyo offers about the same variety of entertainment alternatives. Karaoke, sports, arcade games, movies, amusement parks, traditional theater, concerts, and other live performances are available. There is always something new to see in Tokyo because the city is a popular stop for touring groups of all kinds.
Generally speaking, movies are shown in their original language and often arrive in Tokyo later than they do in other places (partly because foreign films require time for subtitling). Finding a seat for a daytime or nighttime showing is rarely difficult because to the abundance of theaters that welcome both local and international visitors.
Traditional performances provide enough opportunities for those interested in Japan's performing arts too.
Education System
Japanese schools are among the best in the world. Children aged 3 to 5 receive free early childhood education. Starting at birth, low-income children receive free daycare and early education.
Starting primary school at age 6 is mandatory in Japan. There are still three years of junior high after the six years of elementary school that are required. Upper secondary school applications are accepted from students who have completed lower secondary school and received their leaving certificates. Only the country's wealthiest families are required to pay for their children's education beyond the elementary level in Japan.
In studies like PISA and TIMSS, which measure proficiency in mathematics and science across different countries, Japanese students consistently rank at the top. The Japanese education system is strong, thus many expats send their kids to public school.
International Schools in Tokyo
In Japan, people place a lot of value on international education programs and even desire to attend them. Residents of the area believe their children will receive a superior education in English, other languages, and critical thinking at these private schools as opposed to the local Japanese state schools.
Tokyo is home to a large number of reputable foreign universities. Most are modeled after the American or English schooling systems and all make the bold claim of incorporating Japanese history, literature, and culture into the curriculum.
It's not uncommon for international schools in Tokyo to be completely full of globally-minded Japanese families, bi-cultural families, or permanent foreign residents.
Tokyo's schools are small, so don't count on large playgrounds. Where football fields are available, kids from different grades and years must typically take turns using them on different days and at different times.
Students as young as kindergartners might benefit from living in a crowded urban area because of the city's convenient public transportation options and relatively low crime rate. In an earthquake-prone city, having the school close by is a great comfort.
Some private schools in Japan are beginning to provide a curriculum in English or dual language that leads to credentials recognized around the world. A small number of Tokyo institutions offer returnee programs to international students who wish to study with Japanese students who have lived abroad.
What is the climate in Tokyo?
Tokyo has a moderate and sunny winter and a hot, humid and wet summer. The city, like the rest of Japan, is influenced by the monsoon circulation, which brings chilly currents from the northwest in the winter and hot, humid currents from the tropics in the summer.
Given the relatively low latitude and the protection provided by the mountains, there are many bright days and mild temperatures even in the winter. Cold and windy conditions, and the possibility of snowfall, cannot be completely discounted.
After all, night frosts are uncommon and usually not very severe.
Hot, steamy, and sunny spells are interspersed with intervals of wind and rain and, occasionally (particularly in June and July), cool evenings.
As can be seen from Hanno, Saitama Prefecture, temperatures are slightly lower in the western suburbs due to the increased distance from the sea and the reduced urban heat island effect.
It rains a lot in Tokyo.
Although September and October get the most rainfall (in part due to contributions from typhoons), winter is the driest season. The amount of rain in August tends to decrease from month to month, making this the sunniest, driest, and hottest month of the summer.
It has been reported that typhoons can strike Tokyo anytime between June and October.
Transportation and Expat Driving in Tokyo
The majority of Japanese cities have considerable public transit. Tokyo has subways, buses, taxis, and bicycles. Japanese high-speed bullet trains, airlines, and ferries connect major cities, while the railway network connects islands.
A Japan Rail Pass is valid on all JR trains operating within Tokyo's large inner-city network, which is comparable to a metro system.
A regional pass may be the solution if you don't have a Japan Rail Pass but still want to travel outside of Tokyo for the day.
IC cards, which are like reloadable transit cards, are another option. You can load them with money and use them on the subway, bus, tram, JR trains, and some private rail services. Simply using your card will do the trick.
Driving is an option for foreign residents in Japan. The procedure of converting a foreign driver's license into a Japanese license is called "Gaimen Kirikae," and it can be done at official driver's license centers in Japan. You will need to provide a translated copy of your legal driver's license from Canada or the United States and your Japanese resident card in order to make this exchange. An aptitude test, traffic regulation knowledge test, and driving competence test are also necessary.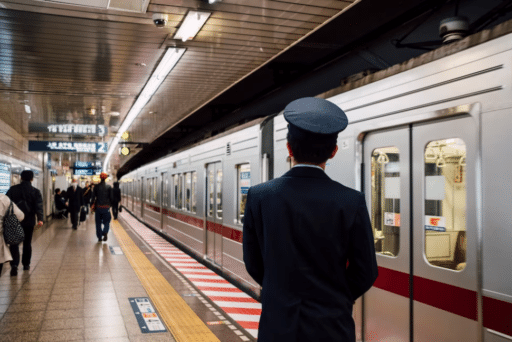 Healthcare
Japanese medical treatment is excellent, but the language barrier might limit options for non-Japanese speakers, adding to the stress of a medical emergency.
You can stroll into any Tokyo hospital or clinic during business hours for non-life-threatening medical needs. Specialized medical centers may require an appointment or referral letter from your primary care physician.
Make sure the hospital or clinic you're visiting accepts your private insurance or international health coverage by calling ahead.
Always seek care from an institution that advertises international patient services. These facilities are usually located near tourist attractions. Staff speak English and understand international clients' needs. The downside is higher costs than at a typical hospital. If you don't have health insurance or can't interact with Japanese doctors, this may be your only alternative.
Travel Insurance
Medical care in Tokyo is the major reason to acquire travel insurance. While medical treatment in Japan is cheaper than in the US, catastrophic accidents and illnesses can be costly. The cost of long-term care, surgery, or several testing can be considerable. Good insurance saves a lot.
Tokyo Banking
Many foreign financial institutions are represented in Tokyo, but majority are investment banks rather than commercial banks catering to the general public. Big Japanese banks have some personnel who speak English, but most banking business is handled in Japanese across the board. Their websites are typically only available in Japanese too. This is why many expats choose to bank with a foreign institution.
Although insolvencies and mergers have occurred throughout the years, client funds in Japanese bank accounts are still protected by the government up to a maximum of 10 million yen or 67,729.5 USD.
Many banks, particularly foreign ones, demand a significant fee for international money transfers, the transaction itself is straightforward.
Cost of Living in Tokyo
Tokyo has one of the highest costs of living in the world. In fact, it placed 19th in financial services firm Mercer's 2023 Cost of Living City Ranking, which ranked the most expensive cities globally for international employees.
Tokyo is also consistently named one of the costliest real estate markets across the world.
Apartment rentals within the city's center range from 139,884 yen (947 USD) per month for a one-bedroom to 327,286 yen for a three-bedroom.
Where you buy, the quality, etc., naturally affect food prices. A cheap meal costs roughly a thousand yen in Tokyo. A three-course meal for two could set you back roughly 6,000 yen.
In general, you can live on about 128,900 yen (excl. rent) each month if you're alone in Tokyo, but if you're a family with four members, you need around 459,000 yen.
Can foreigners buy property in Tokyo?
Property and real estate in Tokyo are available for purchase by international buyers. They have the option of selling, renting out, or even passing on their home as an heirloom. The same real estate transactions available to Japanese nationals are also open to foreigners. Someone's lack of citizenship status is not a prerequisite. In reality, non-residents are allowed to offload, acquire, and invest in real estate.
You can buy your primary residence and perhaps even put money into a second home. Just always play by the rules.
The bases of the Self-Defense Forces or nuclear power facilities are required by law to have a 1-kilometer-wide security perimeter. Any prospective buyer's contact details and other project details can be accessed by the government. If it doesn't like an acquisition contract, it can cancel it.
Some of the best neighborhoods for moving to Tokyo
Many foreigners from various countries like the UK, the Philippines and the US live in Tokyo. Although some nationalities have settled in areas with a high concentration of other foreigners, most of them choose their housing in Tokyo based on practical factors.
Due to factors like accessibility to places of employment, international schools, public transportation, and retail centers, some neighborhoods and communities tend to be more desirable than others.
Minato and Meguro
Many Tokyo foreign embassies are in Minato-ku. Also, many large corporations call Minato home, including some of the world's most well-known names in business including the Sony Corporation and Air France and Google Japan.
Much of Shinbashi in the Minato neighborhood is devoted to commercial activity because it is located near a major railway hub. Roppongi is popular among tourists and expats in Tokyo with its bustling nightlife and premium shopping center. Residents in Minato-ku have the option of moving to Akasaka if Roppongi's constant activity and excitement become too much to handle. You can find tranquility at the nearby Nogi Shrine.
Meguro is home to several quiet residential communities. One of the rare exceptions is the upscale Jiygaoka shopping district.
Shibuya
Tokyo's Shibuya-ku is a particularly sizable district. Generations of Japanese youth have flocked to this famous Yamanote Line station as their go-to hangout. At the intersection of two major streets is a cultural and commercial hub for the city's young people.
Among the city's many non-native inhabitants, the more financially secure expats may be drawn to the upscale Hiroo district. Nonetheless, other areas of Shibuya are more corporate in nature. Given its proximity to the Harajuku, a highly fashion-conscious neighborhood, the Sendagaya district is a design hub due to the presence of fashion warehouses and art institutions.
Shinjuku
Foreign nationals make up the largest percentage of Shinjuku-ku's population. There is a wide range of vibes across Shinjuku due to the city's many distinct neighborhoods.
Commercial and government institutions are represented by the skyscrapers of Nishi-Shinjuku and the Ichigaya district. Kabukicho, dubbed the sleepless town, is a popular entertainment neighborhood that never closes. It is also known for its hostess bars, massage parlors, brothels, and yakuza (Japanese mafia) influence.
To escape the noise of Kabukichō, visit Kagurazaka, a traditional area.
Pained by financial indecision? Want to invest with Adam?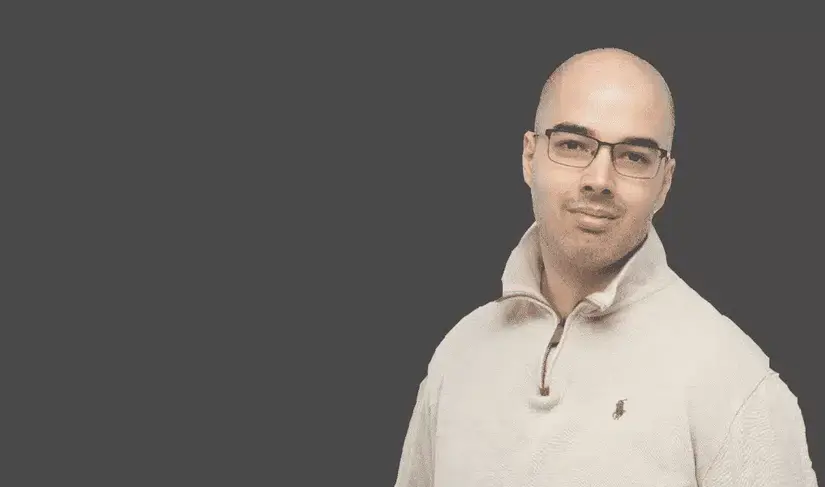 Adam is an internationally recognised author on financial matters, with over 694.5 million answer views on Quora.com, a widely sold book on Amazon, and a contributor on Forbes.