In this guide to moving to Vietnam as an expat, we'll help you deal with (perhaps) the most important things you ought to know as a newcomer.
First and foremost, you need to get yourself a SIM card. In Vietnam, purchasing a SIM card is simple and cheap. There are lots of shops selling SIM cards when you get to the airport, although for a higher price. You may easily top up your SIM card every month for around 100,000 Vietnamese dong. Additionally, the majority of convenience businesses that sell food and drinks also have the option to reload your phone.
Now that the basic issue has been taken care of, we'll delve into other things like the weather, food, and yes, even laundry.
What? Will you be safe? That depends on your common sense.
When traveling through or settling down in Vietnam, visitors and retirees from other countries can feel secure. Expats should be aware of, and take measures to mitigate, the same safety and security hazards that exist in any country.
If you have any questions or want to invest as an expat or high-net-worth individual, you can email me (advice@adamfayed.com) or use these contact options.
Where to stay in Vietnam as an expat
Across the board, hotels in Vietnam offer high-quality services. There is a large variety of options accessible in the main tourist locations, regardless of your budget. Prices may be slightly pricier than in other Southeast Asian destinations, but the class of accommodation is usually rather high.
With the continuous development boom and the subsequent addition of more rooms on a regular basis, competition in the hotel sector is tight. This is good news for vacationers since it ensures that prices stay low and quality stays high.
A growing number of high-end coastal resorts have opened up, with an emphasis on catering to Asian tourists on package vacations. However, those on a tighter budget or seeking a more authentic experience can discover excellent and reasonably priced lodgings in virtually every part of the country.
Accommodations in Vietnam might be difficult to rank because their labels (guesthouse, mini-hotel, hotel, etc.) don't always correspond to the quality of their offerings. However, many private mini-hotels make genuine efforts to provide a pleasant experience for customers, in contrast to the older hotels, which frequently have a simple, state-owned design reminiscent of Eastern European models.
Rooms at some hotels range from the bare minimum (fan cooling, cold water) to the luxurious (air conditioning, satellite TV, fridge, mini-bar). In terms of convenience, cleanliness, and aesthetic value, newer businesses are the norm.
Expats looking for a slower pace of life may choose to consider other towns in Vietnam, particularly those on the coast, such as Da Nang and Nha Trang. It may take some time for expats to become adjusted to the noise level in Vietnam compared to their native country.
On Property and Land Acquisition
Can foreign investors buy property in Vietnam?
As long as they meet Vietnam's entry conditions, foreign investors and nationals with sufficient financial resources can buy property anywhere in Vietnam under the country's housing law. The Housing Law lays out several fundamental principles of property ownership for foreign nationals.
Those only in Vietnam temporarily on a tourist visa can still buy a home; the number of properties they can own is not restricted. In any one ward, however, foreigners are not allowed to possess more than 250 properties.
Condominium structures allow foreigners to acquire up to 30% of units, whereas landed properties have a 10% cap on foreign ownership. Foreign buyers have a renewable leasehold on the property's underlying land.
In addition, a foreigner who marries a Vietnamese national can qualify for freehold property ownership. Obtaining the counsel of local authorities or legal professionals is recommended to ensure conformity with the most recent housing rules in Vietnam as laws and regulations may change over time.
Like the other Southeast Asian countries, Vietnam does not allow foreigners to own or possess land. Land is considered state property because it is owned collectively by all Vietnamese citizens under the constitution.
Instead, under the law, foreign persons and companies can use the land through leased arrangements. Leases typically last 50 years, but they can last 70 or 99 years. Due to the likelihood of abrupt and unexpected regulatory changes, it's important to keep watchful. In addition to the applicant's qualifications, the political and social climate at the time of the lease signing might affect how long the lease is for.
Getting a property ownership certificate, or Pink Book, is a necessary precursor to buying property in Vietnam. Complete ownership of the land and buildings in Vietnam is confirmed herein. To obtain a Pink Book from the Ministry of Construction, you must go through a representative or agent.
Note that certain areas designated for national defense and security are not for sale or leasing. Contact your local construction authority for further information on these places.
Visa and Residency
In order to become a legal resident in Vietnam, prospective immigrants must meet a number of strict standards. Residency applications have three main phases:
Working Visa: To begin residency, you need a working visa. You must be above 18, have an employment offer from a Vietnamese business, be in good health, and have a clean criminal record to get this visa.
Additionally, you must demonstrate your professional qualifications for your work in Vietnam. A bachelor's degree, equivalent professional training, or five years of relevant industry experience are acceptable.
Work permits are valid for two years. You must secure one at least two weeks before your employment commences.
Temporary Resident Permit: After the working visa comes the temporary resident permit. These licenses can offer residency for up to five years, but they're harder to get. To be qualified, you must be approved to work in any business, run your own business, or possess a professional position with official approval to work or study in Vietnam.
Permanent Residency: The Permanent Residency Permit is the pinnacle of legal status in Vietnam. Individuals who have shown a deep dedication to the country by things like long-term employment, business ownership, or community service are eligible for permanent residency. Permanent residency has strict standards and a somewhat convoluted application process.
To successfully gain residency in Vietnam, you must comply with a number of criteria and pass a comprehensive review of one's qualifications and intentions. You can apply after three years in Vietnam. You must show financial stability and a valid passport.
Expats can get visas at the embassy or through a third party (for a fee, of course). Vietnam has many retirees on short-term visas. Visa reapplication usually goes well. I'm crossing my fingers that the retirement visa for Vietnam will be changed shortly.
Although some websites claim to give online visas for a fee, embassies in Vietnam have warned visitors that these services are not genuine and frequently fail to provide legal visas. Despite the assurances made on these sites, some visitors have found themselves denied admission to Vietnam upon arrival.
Certain candidates may qualify for visas upon arrival if they meet the following requirements:
Those leaving from a country where there is no reliable Vietnamese visa-issuing authority.
Passengers stopping in several countries en route to Vietnam.
Travelers on tours organized by one of Vietnam's many foreign tour operators.
Crew members from other countries waiting aboard ships in Vietnam's ports to leave the country via another entry point.
Those who are traveling to Vietnam for a family member's terrible illness or funeral.
The competent authority in Vietnam has requested that you enter the country for the purposes of emergency response, search and rescue, disaster or epidemic control, or other specific purposes.
A letter from the Immigration Department, the Consular Department, or the Ho Chi Minh City Department of Foreign Affairs is required for visas on arrival.
To avoid hassles or rejection upon arrival in Vietnam, visitors should apply for their visas through only legitimate routes.
Transportation and Driving
How is public transport in Vietnam?
Transportation in Vietnam is varied and interesting, and it's all quite affordable.
There are seven domestic airlines in Vietnam, but the state-owned Vietnam Airlines is by far the most well-liked. Air Mekong and Jet Star Pacific, two low-cost airlines, provide reliable connections between key cities. Ho Chi Minh City to Hanoi is a popular route, and tickets there can cost as little as $100 on average.
Train travel is highly recommended for individuals who like to save money and take in the beautiful landscapes of the country. Due to the infrequent maintenance given to train cars throughout the years, the aging rail system has a charmingly rustic quality.
Comfortable travel can be ensured by purchasing a soft sleeper ticket, which is highly recommended for travelers who are unfamiliar with the area. A private bed in a cabin with three other people and air conditioning is available with this option. If you book a soft berth cabin, expect to spend around $80 on your journey from Hanoi to Ho Chi Minh City.
Vietnam has a well-developed bus system, with terminals in every province. This makes inter-provincial travel simple. However, only the largest and most expensive bus companies allow you to arrange your journey online, making online bus reservations a challenge. Tickets can be purchased from authorized booths within the terminal and presented to the driver prior to boarding. Hoang Long is one of the few bus operators that accepts internet reservations.
When it comes to taxis, you must know the difference between official and unofficial ones. Taxis owned by official firms will always have working meters and will transport passengers in a secure environment. The drivers of unlicensed cabs, on the other hand, often work alone, do not use taxi meters, and may try to overcharge foreign nationals. Consider that taxi rides can last up to two hours due to traffic congestion.
Xe Om, a local transportation service that makes use of motorcycles, is an interesting and inexpensive way to see the area and avoid traffic jams. Passengers riding in Xe Om vehicles are required, starting of 2007, to have their own helmets. Before beginning your motorcycle excursion, you and the driver should settle on a charge for the service. Xe Om is an exciting and affordable way to see and experience the sights and sounds of Vietnam.
Can expats drive in Vietnam?
Foreigners aged 18 or older who have lived, worked, or studied in Vietnam for more than three months can take the Vietnamese driving exam. A copy of their passport and visa proving a stay of more than three months, the Department of Transportation's application form for study and test for the driver's license, a health certificate issued by a competent medical establishment in accordance with regulations, and four 3×4 photos with a blue background are all necessary for the driving test.
Although the written portion of the Vietnamese driver's license exam is not very difficult, test takers must be fluent in Vietnamese because all national exam theoretical examinations are administered in that language.
The theory exam for international applicants consists of 25 questions administered via computer and follows the same format as that for Vietnamese applicants. The minimum number of correct responses required to pass the test is 21. The driving portion of the exam is performed using a hand taper or manual car.
Foreigners who want to take the Vietnamese driving test should apply for admission and arrange the exam at one of the Department's driver instruction schools. Foreigners pay the same charge as domestic drivers.
To drive legally in Vietnam, foreigners who hold valid licenses from their home countries may apply to have them converted to Vietnamese equivalents.
Culture and Environment
What language is used in Vietnam?
Throughout Vietnam, Vietnamese is spoken as the native tongue. Having once been a colony of France, the French language is now widely spoken there. Mandarin Chinese is widely spoken in major urban centers. Many Vietnamese people can speak English fluently in the country's major cities, however those who only speak English may have trouble communicating in the countryside.
The usage of the Latin alphabet in the Vietnamese language is a benefit that makes reading signs and manuals easier than in some other languages.
How is the climate in Vietnam?
Vietnam lies within the tropical monsoon climatic zone, characterized by high average humidity (up to 85%) and moderately high temperatures. More precipitation than usual falls during the monsoon season. Nevertheless, Vietnam's varying geography results in climatic variations across the country.
There are three climatic zones in Vietnam. November through April brings cold, dry weather to Northern Vietnam, while May through October brings hot, humid rain. Between July and September, the Northern region experiences the greatest rainfall.
Hot and dry weather characterizes Central Vietnam from January through August, whereas the subsequent months of September through December provide rain and cooler temperatures. The monsoon season in the Central region normally lasts from October to November.
In contrast, the south of Vietnam experiences consistently warm temperatures throughout the calendar year. The southern hemisphere experiences two distinctly different climate periods, with the wetter months falling between May and November and the dry months falling between November and April.
What can I eat in Vietnam?
If you're living in Vietnam and don't want to eat Vietnamese food, there are lots of other options, especially in major cities. Fast food and international restaurants are available. If you prefer cooking, retailers sell ingredients.
Vietnam delights vegans and vegetarians. Due to the country's large Buddhist population, vegans and health-conscious non-vegans have wonderful options. These dietary needs are met by a variety of tasty and healthy dishes.
So, whether you want international flavors or vegan options, Vietnam's largest cities have a broad culinary scene that won't limit you to Vietnamese food.
What is Vietnamese culture like?
Culture draws many expats to Vietnam. Vietnamese culture emphasizes traditional family values, patriotism, and adaptability to different civilizations.
The center cities of Hue and Hoi An are jewels for cultural lovers, each with a rich history and traditions. Another captivating site is Hanoi, the country's magnificent capital. Vietnamese culture, from harvest festivals to table manners, is rooted in wet rice production.
Living like a local in Vietnam is a wonderful adventure. Attending culinary lessons is a great way to experience the culture through food. Seeing the country's religious history firsthand is possible through temple visits. Traditional melodies and rhythms come alive in musical performances. The rich history and culture of Vietnam can be better understood through visits to its museums.
What about healthcare and insurance?
There have been major developments and advances in Vietnam's healthcare system in recent years. Vaccinations for children are one example of a free preventive health service, but most other medical examinations and treatments will cost you money.
While governmental hospitals in Vietnam may not always live up to Western standards, the country is home to a number of private clinics and hospitals staffed by doctors and nurses fluent in English who have studied or worked overseas.
As a result, many international workers prefer using private hospitals, where they can usually use their international health insurance and where they will find less language hurdles. It is important to remember, however, that health care facilities may be few in less populated places.
Before moving to Vietnam, you should definitely look into getting private health insurance. Furthermore, it is essential to double verify with nearby hospitals to make sure the insurance covers the necessary medical care.
You can rest easy and have easy access to high-quality medical services in Vietnam if you take the initiative to obtain proper health insurance and educate yourself on the healthcare options available.
Study, Work, Spend
Are there international schools in Vietnam?
Moving to Vietnam with a family means bringing up the subject of education at every turn. There are five main tiers to the Vietnamese educational system: preschool, elementary school, junior high school, high school, and college or other higher learning.
It is no surprise that international and private schools have flourished in Vietnam's major cities in response to the country's rising expat community.
While some public schools in the country adhere to more conventional Vietnamese teaching techniques that may be lacking in innovative approaches, private and foreign schools are more likely to place an emphasis on hands-on learning and provide a more stimulating setting for students.
For their children's education, expats generally choose more liberal and progressive private or international schools.
Since private and international schools are so popular among expat families, it's important to be aware that enrolling your child in one may result in higher tuition costs and a wait list.
Despite this, many international families believe it is money well spent because it guarantees their children an excellent education in a setting that meets international benchmarks and provides exposure to new cultures and perspectives.
Can I work in Vietnam?
To succeed professionally in Vietnam, you must first understand the country's cultural norms and practices. In Vietnam, businesses often follow a strict hierarchy in which the eldest member of staff makes the ultimate choices. Therefore, it is crucial that you treat your coworkers and partners with highest respect, especially those who are more senior to you in age.
Education, not only chronological age, is the primary determinant of status in Vietnam's professional and social circles. To advance in your career in Vietnam, you may need both formal education and relevant professional experience.
The export of commodities is the mainstay of Vietnam's economy, and this sector is seeing rapid growth, creating many employment chances for expats. There are plenty of opportunities in the export of Vietnamese goods for those who are interested.
The service industry, especially banking and tourism, also offers numerous job prospects. It's important to keep in mind, though, that specific jobs may call for more extensive credentials. Though English is commonly used in the business community in Vietnam, some of your business partners may only speak Vietnamese, which can make communication difficult.
Due to the high number of available teaching posts and lucrative salaries, many foreigners have settled in Vietnam to teach English. High-paying opportunities for English teachers were in high demand. But now there are more stringent rules in place, and language schools must investigate applicants' backgrounds before hiring them. There is nevertheless a constant need for qualified educators across a wide range of subjects, notwithstanding their efforts.
Work from home jobs in Vietnam have been on the rise recently. The country has seen a jump in the number of independent contractors and online store entrepreneurs setting up shop there.
The fact that Vietnam has the region's best internet speeds is likely a role. Having access to such fast internet has made Vietnam a desirable location for remote workers, digital nomads, and content makers like YouTubers. Since they never have to worry about internet issues, working from home and uploading content is quite convenient for them.
Opportunities for remote work and freelancing are expected to grow further as Vietnam's corporate climate continues to modernize and embrace digital change. Vietnam is a desirable destination for people seeking mobile and remote job opportunities due to the country's robust internet infrastructure and rapidly expanding remote worker community.
How much is the cost of living in Vietnam?
Vietnam is one of the world's most affordable countries, which attracts many expatriates. When compared to their own countries, many foreigners discover that their money goes much further in Vietnam.
Because of Vietnam's low cost of living, many Westerners may enjoy luxuries that would be beyond reach at home. It is entirely possible, even on a tighter budget, to have a pleasant and satisfying experience in Vietnam, whether you are a resident or visitor. Expats can enjoy a pleasant and cost-effective lifestyle because of the low prices of essentials like housing, transportation, and food.
As a result, many people can enjoy a greater quality of life and see more of Vietnam without financial restraints. Expats can fully experience the country's rich culture, various landscapes, and thriving communities with this financial independence.
You would need roughly 489 USD to 1,732 USD to support yourself or a four-person family in Vietnam each month, excluding rentals. The monthly apartment rental costs are about 232 USD to 375 USD, depending on location.
Are there laundry services?
Washing machines are a common amenity in the modern Vietnamese residences, making life easier for the occupants. Drying clothing quickly when placed outside is another perk of Vietnam's typically hot and sunny climate.
Laundry services are widely accessible across the city for people who would rather not wash their own laundry at home. Customers can drop off their dirty laundry and have it washed and dried by the service. The clean garments will be ready for customers to pick up later that day or the next morning.
What should you know before moving to Vietnam as an expat?
Knowing the pros and downsides of living in Vietnam will help you prepare before you actually fly to the country.
This is very essential, do note that bottled or filtered water must be used for cooking and drinking because tap water is unsafe.
Additionally, Vietnam is a busy and active country. The negative is that it can be rather noisy due to continuous construction and pervasive karaoke sessions, making it difficult to find peaceful and calm locations.
The Vietnamese Dong (VND) is the currency for most transactions, so it is important to learn how to utilize it.
With commitment and dedication, you may learn Vietnamese, enabling more meaningful interactions with locals and greater cultural immersion.
You will find that Vietnamese people are really kind and helpful even if you don't speak their language. Even if the two of you can't communicate, you should anticipate chance meetings in which locals want to improve their English or simply greet you.
Recognizing these features of daily life in Vietnam can help you settle in more quickly and enjoy all that this nation has to offer in terms of culture and experiences.
Pained by financial indecision? Want to invest with Adam?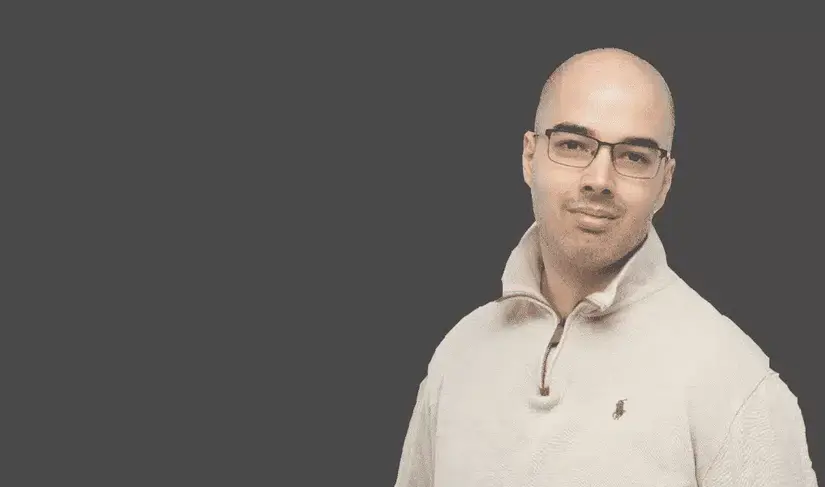 Adam is an internationally recognised author on financial matters, with over 668.8 million answer views on Quora.com, a widely sold book on Amazon, and a contributor on Forbes.