If you're looking for a bank, let's check if Nedbank Private Wealth is right for you.
In this Nedbank Private Wealth review, we'll explore the services and accounts offered by the firm, as well as weigh the positives and negatives associated with it.
If you want to invest as an expat or high-net-worth individual, which is what I specialize in, you can email me (advice@adamfayed.com) or use WhatsApp (+44-7393-450-837).
Who is Nedbank Private Wealth?
Nedbank Private Wealth is a wholly owned unit of Johannesburg Stock Exchange-listed financial services company Nedbank Group. The company has been publicly traded on the exchange since 1969. It is one of South Africa's so-called big five banks.
Nedbank Group provides an extensive menu of banking options for both wholesale and retail needs. This includes a specialized wealth management offering provided by its Nedbank Private Wealth South Africa arm.
In 2012, Nedbank Private Wealth was launched as a brand.
With a strong focus on personalized service, Nedbank Private Wealth is committed to meeting the unique requirements of high-net-worth individuals, families, and trustees. Their dedicated team delivers tailored solutions in wealth planning, investment management, and private banking to cater to the discerning needs of their clients.
What are the services of Nedbank Private Wealth?
Wealth Planning
Nedbank Private Wealth offers a bespoke wealth planning solution that prioritizes your unique financial objectives. They provide routine checks to make sure your strategy is still in step with your goals. The group can work with your current tax and legal experts and can get you specialized help if you need it. This extensive approach aims to create a solid plan that yields excellent results for you and your loved ones.
The company provides its services to customers not only in the United Kingdom, but all across the world. Because of their global reach, in-depth familiarity with local rules, and wealth of experience, they are able to aid customers in navigating complicated, cross-border issues.
Your personal private banker works in tandem with seasoned wealth planners and the loan, investment, and wealth structuring teams in the UK, the Isle of Man, Jersey, or the United Arab Emirates. They work together to build a personalized plan for you to follow to reach your financial targets.
Nedbank Private Wealth works with you to determine how best to organize your wealth in order to hit your objectives as part of the wealth planning process. They consider how to tax-efficiently accumulate wealth, retire comfortably, pass on their riches to future generations, and leave a mark through charity. The investment and wealth structures used will be tailored to your requirements and circumstances by taking these factors into account.
Investment Management
Nedbank Private Wealth offers clients the option of having their investment portfolios actively handled by a group of specialists, guaranteeing high-quality service and attention to detail. They also provide an execution-only service for those who would like make their own investing decisions.
Nedbank Private Wealth has a number of advantages as an investment manager, which you can make use of. Taking into account your risk appetite, personal investing style, and long-term financial goals, the firm will construct a portfolio just for you. A team of experts searches for fresh and interesting overseas prospects to assist you.
Without favoring any one region over another, they invest throughout a vast international spectrum. The diversification of assets, businesses, regions, and markets is a primary objective. Currency management also ensures a worldwide perspective.
Nedbank Private Wealth is a multi-asset management that places a premium on ethical and environmentally responsible investing, selecting only the most qualified specialized investment managers. The investment managers you've selected all strictly adhere to policies promoting socially responsible and impact investing and are signatories to the Principles for Responsible Investing.
Nedbank Private Wealth provides customers with a sustainable investing approach in addition to their ethical investing strategies, helping them better match their investments with their beliefs without sacrificing growth. This approach reduces the risk associated with investments in sectors like those producing fossil fuels, weaponry, alcoholic beverages, and tobacco products.
Nedbank Private Wealth can help you with your investments even if you prefer to make your own choices. You can choose where and when to invest your money. Their dealing staff will hold your assets and follow your orders until you sell them. Your account balance and investment performance can be viewed instantly online.
Please note that Nedbank Private Wealth cannot discuss the appropriateness of your investment decisions with you if you opt for the execution-only service. You can inquire about their managed investment service if you need help with your investments.
Nedbank Investment Strategies
Global Income. Nedbank Private Wealth's worldwide income strategy seeks to generate a regular income stream with little risk. You can choose whether or not to include assets with a UK location in your plan. It takes a modern approach to asset allocation by diversifying across geographies and currencies. In addition to reinvesting their profits in Euros, Sterling, or US Dollars, investors also have the option of receiving a regular income stream.
Multi-Asset. Nedbank Private Wealth's multi-asset investment solutions are built to meet the demands of investors around the world. These methods provide a holistic method, evaluated for risk, and consisting of global cautious, worldwide balanced, global steady growth, and global growth. Investments can be handled in Euros, Sterling, or US Dollars, and investors have the option of including or excluding UK situs assets.
Global Equity. The global equity investing strategy is available through Nedbank Private Wealth for clients interested in 100% equity exposure. Using their superior investing research and risk management methodology, they painstakingly built this strategy. Investments can be handled in Euros, Sterling, or US Dollars, and like the other plans, they can include or exclude assets located in the UK.
Private Banking
The private banking service provided by Nedbank Private Wealth offers an excellent basis for wealth management, especially for those clients who have a need for foreign banking, savings alternatives, and borrowing solutions. As a relatively smaller business, they are able to give each customer individualized attention and help them achieve their economic pursuits.
Nedbank Private Wealth provides its customers with a mobile app and an online wealth service so that they may easily manage their accounts whenever and wherever they choose. Customers now have easy access to their wealth data and may make transfers and payments through these digital channels.
Nedbank Private Wealth places a premium on client security, thus all of their online interactions take place in secured environments. In addition, the Nedbank Private Wealth team can be reached via the online wealth services' in-built messaging function.
Improved login security is available for Nedbank Private Wealth's online wealth services, with the one-time passcode being sent through email, SMS, a hardware token, or an automated voice call.
Clients can benefit from a centralized home screen overview of their wealth, a personal document store for downloading and storing statements and valuations, tracking the performance of their portfolios, retrieving their Visa Platinum PINs without paper reminders, making fast and secure global payments while managing their favorite payees, and so on.
Current Account
Nedbank Private Wealth offers current accounts that provide customers with convenient access to their funds at any minute through their online or mobile banking services. These accounts offer flexibility, accessibility, and UK and international banking services in 15 major currencies.
With Nedbank Private Wealth, customers can easily manage their day-to-day banking transactions, including setting up standing orders, direct debits, and making international payments and transfers. Whether it's handling routine transactions or conducting international transactions, Nedbank Private Wealth's current accounts provide a comprehensive solution to meet the diverse banking needs of its customers.
Fixed-Term Deposit
Nedbank Private Wealth allows clients to earn the most possible from low-risk, short-term deposits in a number of different currencies. Customers have the ability to control their saving rate by determining the maturity of their deposits. Earn a fixed rate of interest that is both market-competitive and mutually agreeable for the life of the deposit.
Nedbank Private Wealth serves not just retail customers but also institutional and wholesale depositors. Because of this, businesses and other significant entities can take advantage of Nedbank Private Wealth's services for handling their deposit needs.
Visa Platinum Debit Card
Nedbank Private Wealth provides access to three different currencies (GBP, EUR, and USD) via Visa Platinum debit cards. These debit cards give cardholders 24/7 access to their funds worldwide.
Visa Platinum debit cardholders can use over three and a half million ATMs in over 200 countries and territories. This extensive ATM network makes cash withdrawals easy and convenient.
Nedbank Private Wealth goes above and beyond by offering Visa Platinum debit cards a special phone number to reach a customer service representative. This helpdesk serves cardholders worldwide 24/7.
Visa transactions, both current and historical, can be accessed online or via the mobile app for convenient and effective management. In this way, cardholders may easily keep tabs on their spending habits by reviewing their transaction history.
Borrowing
Nedbank Private Wealth provides individualized financing options for borrowers who have equity in their principal dwelling, second home, or investment property in the UK. Borrowing against overseas investments is another service they offer. Customers can select from different mortgage options like fixed-rate and interest-only plans, with loan amounts in GBP, EUR, or USD.
Nedbank Private Wealth's approach to lending is based on a comprehensive analysis of each client's individual situation. This way, the loan solution can be made to fit the client's needs in the immediate, intermediate, and distant future. Nedbank Private Wealth works hard to match borrowers with the best possible loan terms by taking individual circumstances into account.
Residential Mortgages
Mortgage services are available through Nedbank Private Wealth for those looking to buy or improve a primary dwelling, second home, or investment property. Customers can also use the lending services available to them in order to remortgage their current properties.
Borrowing options from Nedbank Private Wealth are available to clients up to the age of 80. Several criteria, including the loan-to-value ratio of the property, the length of the loan term, and the client's tenure as a Nedbank Private Wealth customer, go into establishing the interest rate.
Remember that Nedbank Private Wealth does not finance properties with more than one family living there. Borrowers have more leeway and options because of the institution's lack of an investment-transfer requirement as a prerequisite for receiving a loan.
Guarantor Mortgages
Property prices under £625,000 in England and Northern Ireland will be exempt from stamp duty land tax thanks to an increase in first-time buyer assistance in September 2022. However, many found it quite difficult to enter the housing market amid surging property costs in the UK.
With this in mind, Nedbank services are designed to aid not only the families in need, but also the guarantors who are responsible for their financial stability. Both parties' financial futures and investments in future generations are strengthened by this solid groundwork for property ownership.
Interest-Only Mortgages
Customers of Nedbank Private Wealth have the option of taking out a mortgage in which they pay back no principal, just the interest. These mortgages have built-in repayment programs that let borrowers pay off the loan principal with the proceeds from investments or other assets.
Borrow Against Investments
Lombard loans, which are secured by the borrower's investment portfolio, are a prominent feature. Clients can get access to additional funds without having to sell off their current assets or alter their long-term financial strategies, which is a huge benefit.
Borrowers keep earning interest and capital gains on their investments as long as they keep their ownership. This setup allows us to maintain financial security while also being open to potentially lucrative new investment avenues.
When clients choose this lending option, they can reap many perks. It allows them to modify the loan to better suit their needs. The availability of low interest rates also makes this an appealing option. Setting it up is simpler and cheaper than utilizing real estate as security, which is another perk. A surveyor's appraisal or conveyancing fees are unnecessary, although a building survey is still advised.
Compared to a bridging loan, this option is typically faster and less expensive. Tax breaks might be available to people who invest in rental property. The benefit that all expenditures are laid out in advance is particularly useful.
The lowest loan amount considered is 250,000 pounds (or its foreign equivalent). There are many reasons why this strategy appeals to various customers. First, only the interest is due each month, which might result in significantly lower payments than with a repayment mortgage. Second, if clients have an exit strategy in mind, they may be able to repay the loan sooner.
If you want to downsize, selling your home, using the proceeds to pay down your mortgage, and then purchasing a smaller property can be a great financial move.
Foreign Exchange Services
Nedbank Private Wealth's team of treasury professionals works together with you and your private banker to meet your needs for foreign payments and investments. Together, they guarantee the availability of a selection of foreign exchange solutions to meet your individual needs.
When it comes to foreign exchange, Nedbank Private Wealth offers a full range of services to ensure a smooth transaction experience. Spot pricing and fast, accurate execution are two of the many features offered across 15 main currencies. The bank also offers hedging services and forward foreign exchange contracts to help you manage and reduce exposure to currency fluctuations. You can have even more say over your foreign currency transactions by setting limit orders at specific levels.
Individuals who transact over 1 million pounds in foreign exchange yearly may qualify for admission to the exclusive FX Direct service, which provides access to premium features and advantages.
Spot Foreign Exchange
Nedbank Private Wealth allows for instant conversion of one currency to another and settlement within two business days in a spot foreign exchange transaction. In all of their 225 available currency pairings, they offer rates that can't be beat.
Nedbank Private Wealth's online wealth service facilitates straightforward currency transactions for quantities up to 50,000 pounds or its currency equivalent. The current exchange rate is shown on the site, allowing customers to make educated judgments before committing to the transaction. Clients' chosen bank accounts are subsequently credited with the proceeds of the exchange.
Settlements in GBP, EUR, and USD are handled on the same business day so that you can use your newly converted funds right away. However, settlement for foreign currency transactions is finalized in two business days.
Nedbank Private Wealth has a specialized treasury team available to assist clients who wish to convert balances greater than 50,000 pounds. Through their private banker, clients can gain access to this service, which provides indicative exchange rates and individualized support to enable smooth transactions and the best possible outcomes.
Forward Foreign Exchange Deals
Individuals can lock in a favorable exchange rate at the time of execution via forward foreign exchange contracts, allowing them to settle the exchange at a later date. Both the conversion rate and the anticipated revenues are known quantities thanks to this setup. Individuals can efficiently protect their investments or hedge against negative currency swings by using forward foreign exchange contracts.
Talk to your private banker if you're interested in learning more about forward foreign exchange or using the services they offer. The private banker will provide guidance on the best course of action. This guarantees that people are given individualized recommendations and instruction on how to maximize the benefits of leveraging forward foreign exchange contracts according to their specific needs.
Foreign Exchange Orders
There are a variety of order types available for use in foreign currency transactions, allowing individuals and corporations to customize their transactions. The goals of these orders range from achieving a desired exchange rate to increasing profits and protecting against losses in the event of negative market movements. These orders demand a minimum transaction size of 100,000 pounds. All necessary settlement money must always be available in the designated account.
The take profit order is one such order that facilitates transactions at a specified rate. Individuals can place orders with the treasury team at their preferred rate if the current market rates have not yet reached the intended level. The user then keeps an eye on the forex market for a time frame of their choosing. Even if the trade happens outside of trading hours, it will be resolved as long as the target rate is attained within the specified time frame.
The stop loss order is intended to shield traders from unfavorable fluctuations in currency values. This order is useful when making a currency exchange in the near future but anticipating a positive rate movement in the meantime. A stop loss order allows investors to set a price at which they are willing to execute a trade in order to limit their exposure to loss.
The one cancels other order is another choice; it's like a take profit order and a stop loss order rolled into one. This order is ideal for people who want to hedge their money against unfavorable market fluctuations and lock in a set exchange rate for a future transaction. If part of the order is carried out, the other part gets canceled.
FX Direct
Nedbank Private Wealth provides a specialized FX Direct service that may be appealing to clients that deal in foreign exchange on a regular basis, trade large amounts of currency, or have other interests related to the foreign exchange market. This service comes with several benefits designed to enhance the currency trading experience.
FX Direct's accessibility to knowledgeable treasury dealers by phone is a major benefit. Customers can get in touch with these experts for instantaneous market pricing information. Treasury dealers are also accessible to answer any questions regarding deal execution or the market and offer helpful advice.
Customized pricing and deal execution are further highlights of FX Direct. The specialized treasury team at Nedbank Private Wealth is available to assist clients in executing transactions and gaining knowledge of pricing trends and market intelligence.
FX Direct offers its customers with a weekly email update on market commentary. These updates give clients with crucial information for currency trading by highlighting the main variables affecting FX markets and vital economic statistics.
FX Direct also provides hedging services. Forward foreign currency contracts can be executed to guard against potential adverse exchange rate changes after consulting with the Nedbank Private Wealth team to discuss appropriate hedging methods.
The limit order feature is another time-saving option from FX Direct. Foreign exchange transactions at agreed upon levels can be executed using a client-accessible order service. The monitoring of these orders is available on a 24-hour basis, covering Asian, European, and US trading hours.
What are the advantages and disadvantages of Nedbank Private Wealth?
Advantages
Nedbank Private Wealth provides clients with various banking and non-trading investment account options. Because of the flexibility of these accounts, early withdrawals or access to all of one's funds are not subject to any penalties.
The lack of commissions and other hidden fees is an attractive feature of these accounts. The costs of these accounts are consequently less than those of bond-based alternatives. The absence of a mandatory term also has the additional benefit of doing away with any surrender penalties. Nedbank Private Wealth also provides customers with the ability to trade currencies in multiple denominations at competitive rates.
Disadvantages
In comparison to specialized trading platforms, these accounts may lack the functionality necessary for regular trading. These accounts may be costly for those who trade frequently and actively due to the fees involved.
In addition, certain nations may not recognize any tax benefits outside of a pension framework, and this is something to think about when comparing the tax advantages of different countries with regard to these accounts. The life wrapping choice is there, but it could be more expensive.
Due to the transfer, dealing, and custody fees connected with individual services, they are not appropriate for clients with a modest amount of wealth to manage or invest.
Pained by financial indecision? Want to invest with Adam?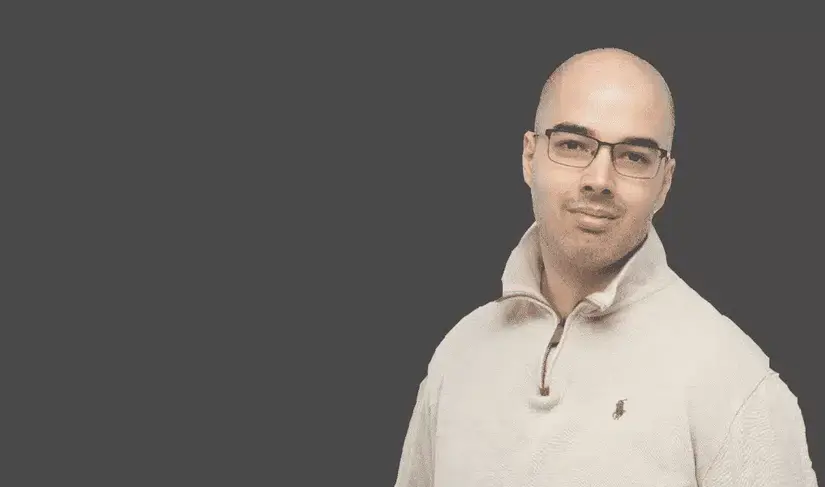 Adam is an internationally recognised author on financial matters, with over 668.8 million answer views on Quora.com, a widely sold book on Amazon, and a contributor on Forbes.