New Zealand costs vs. US costs 2021 – that will be the topic of today's article.
Many expats moving to New Zealand want to make a comparison, which is why this article has been written.
Nothing written here should be considered formal tax, financial, legal, or any other kind of advice, and is written for entertainment purposes only.
For any questions, or if you are looking to invest as an expat, you can contact me using this form, or use the WhatsApp function below.
The best time to review your situation is often when you are moving to a new country.
Introduction
New Zealand and the United States – two very powerful countries, where annually a lot of expats are registered. Of course US is more popular among expats and immigrants but New Zealand is also in the top great countries worth your attention.
We have a few articles about the cost of living for expats in New Zealand or how to retire in New Zealand, but in this article, we will put in comparison these two countries and try to understand each one's cost of living and standards of living.
Let's start from New Zealand, it's housing costs, transportation costs, food, health, education and other expenses.
New Zealand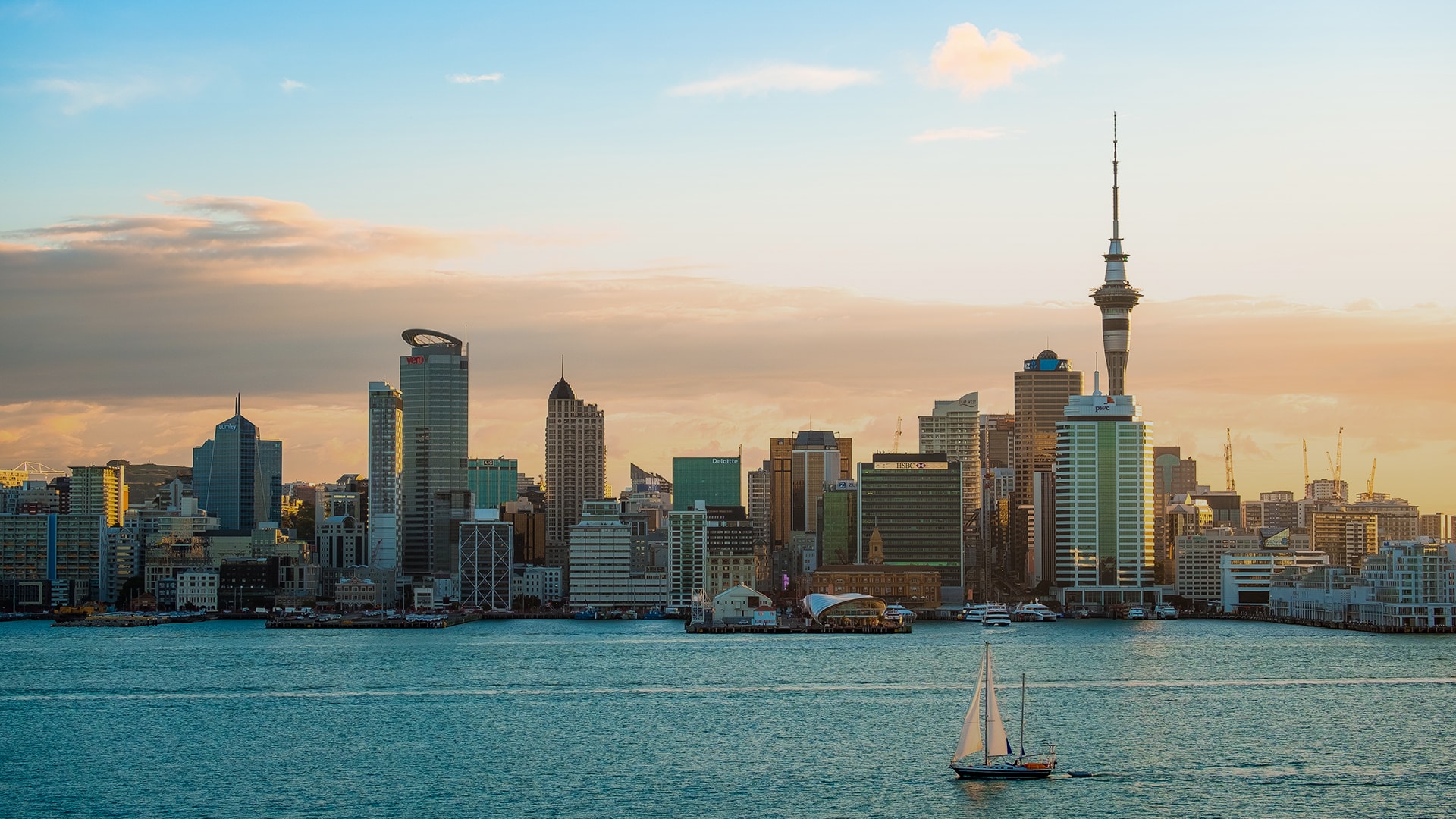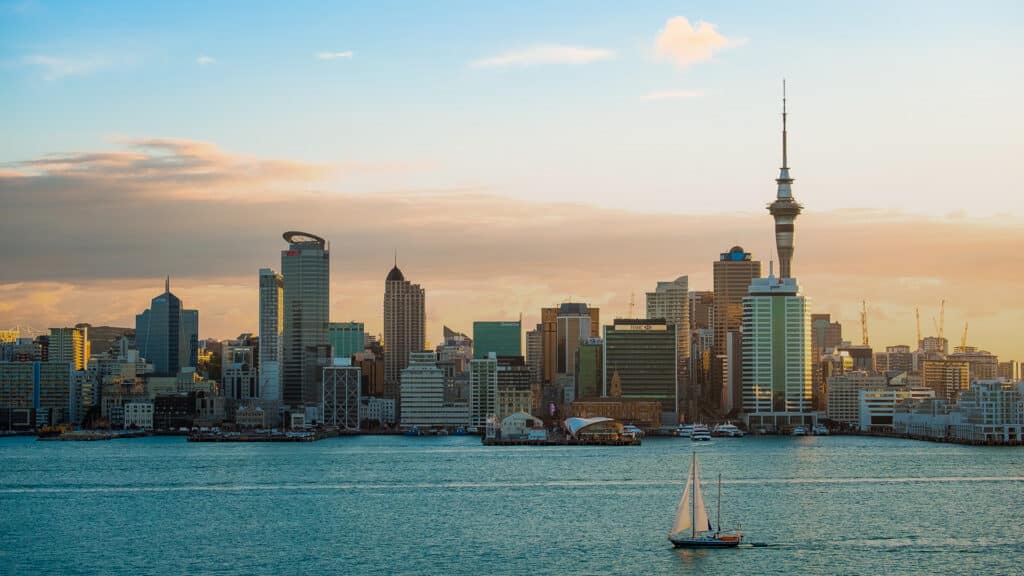 Today's New Zealand is one of the most promising and full of new opportunities countries and in these years it ranks first in the attractiveness of life in the rating of the American Geographical Society.
New Zealand is the dream of many travelers. For some, New Zealand is the main capital of all adventures, for others – the Lord of the Rings, one way or another, this island state attracts more and more immigrants, especially those who move with the whole family.
New Zealand is a developed and therefore not cheap country. That is why we decided to compare the cost of living to other developed countries, such as the United States.
Housing
Most migrants head to New Zealand's largest cities: Auckland, Wellington, and Christchurch, note that Auckland is the most expensive among these three mentioned cities.
Buying a home in New Zealand can take three to four weeks. The average home price in Oakland is $ 825,000, while in Wellington the same purchase will cost you $ 480,000 and in Otago $ 296,000.
On the real estate rental market, there are both private landlords and large agencies, and most of the proposals are designed for the medium or short term. On average, a three-room apartment within the city will cost $ 350-500 per week. Utility bills can vary depending on the energy provider.
House rental prices in Auckland and other cities of New Zealand can differ very strictly. For instance, in Tauranga, Wellington, Hamilton, Christchurch, and some other cities, the cost of housing can be lower by about 50%.
Private room – $ 130-180 per week.
Studio – $ 251-288 per week.
Apartment (part of a house with a separate entrance) – $ 251-288 per week.
Townhouse with two bedrooms – 288-360 dollars per week.
House with 2-3 bedrooms – $ 360-432 per week.
Food
You can buy groceries from large chain supermarkets, which are found in almost all, even very small towns in New Zealand. Prices in supermarkets can differ from place to place, from season to season, somewhere more expensive, somewhere else.
To live and eat well, you will be taking into account about $ 150 a week for two on a good, varied, and not very economical diet.
The cost of living will vary by region, but the maximum you can expect is below:
A cinema ticket will cost between $ 10 and $ 18.50.
The coffee will cost about $ 5.
You can get an inexpensive snack with options like fish and fries or noodles for about $ 10, however, dinner for two at a mid-range restaurant will cost around $ 90. Beer at a local bar will cost $ 8.
In 2016, Statistics New Zealand calculated that the average cost of a weekly living in New Zealand, including rent, utilities, health care, transportation, clothing, and food, is $ 1,299.90.
You can eat in cafes and other establishments in different ways. The cost of having dinner at a café, for example, can vary greatly depending on location.
Transport
The largest cities in New Zealand have excellent public transport links. In Auckland, the AT HOP Pass gives you discounted train and bus fares. Bus or train fares in Wellington start at $ 2 and increase depending on how many areas you cross. You can also get a subscription for a week or a month. A monthly pass will cost about $ 150.
Buying a used car can also be a good decision, especially if you want to see more of New Zealand's beauty. Car insurance is not compulsory in New Zealand, but most motorists have their cars insured.
New Zealand uses public transportation such as buses and trains. The schedule, cost, and routes can always be viewed, both in Google Maps and on the website of the transport service. The cost will depend on the distance.
Travel by bus or train – on average $ 3.60 per ride.
Pass – an average of $ 158 per month.
Taxis around the city – an average of $ 35.9 per trip.
Taxis from the airport average $ 71.97 per ride.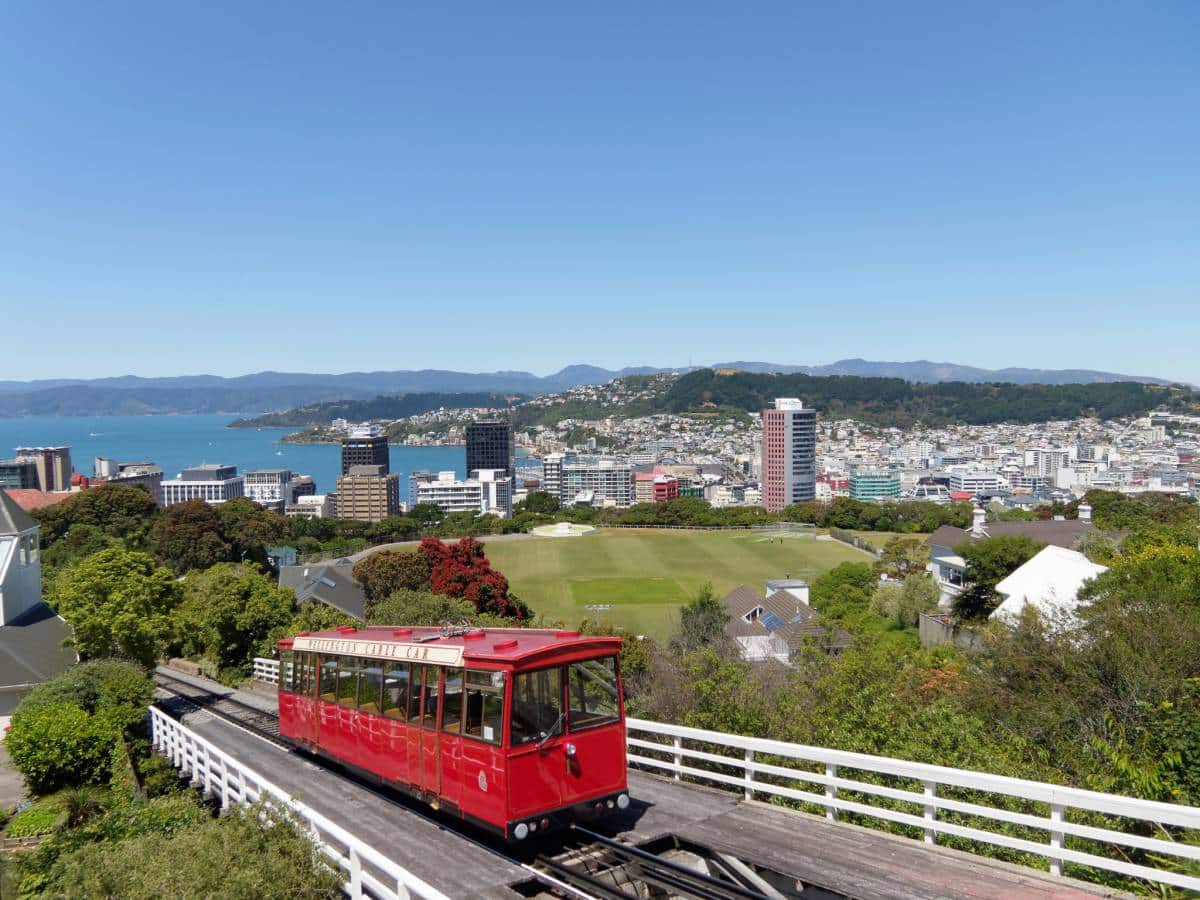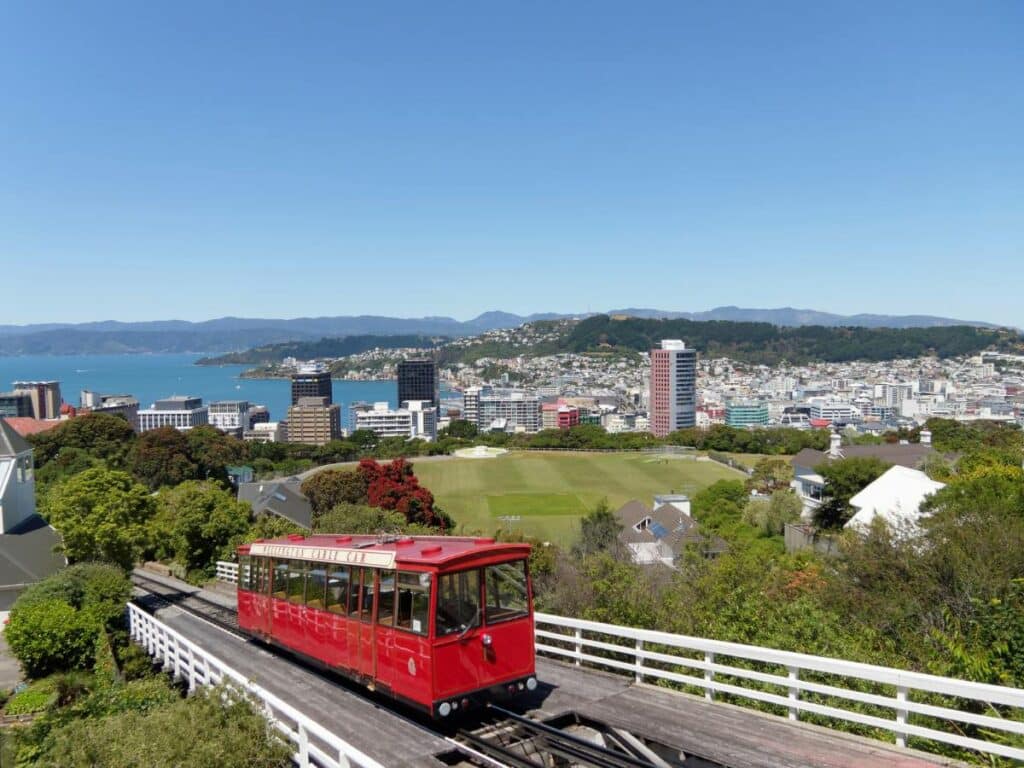 Health in New Zealand
New Zealand has a really high level of health care. Thanks to significant government support, all kiwis and permanent residents, as well as many holders of work visas, receive medical care either for a nominal fee or completely free of charge.
It is important to clarify exactly what options you have, and if necessary, purchase a personal insurance policy.
Primary care is provided by a diagnostic general practitioner – GP General Practitioner, who is also a family doctor. The GP is the main connection circle between the patient and healthcare facilities.
Any discomfort should make an appointment with the GP. He conducts an initial examination, prescribes medications, and, if necessary, directs the patient to an appointment with a "narrow" specialist for further examination.
Note that an appointment with a specialist is not at the request of the patient, but at the discretion of the GP and, most often, for this there must be fairly compelling objective reasons and not just a feeling of discomfort. It will be possible to directly reach the needed specialist only for a little fee in private clinics.
It is worth noting that the GP is a general practitioner who assumes all responsibility (with the ensuing responsibilities and circumstances) about his patient, he or she receives the results of patient examinations, notes of specialists on problems. That is, it is a kind of personal doctor who guides a person and his health for years.
If the case is serious enough for health reasons, the GP will organize an appointment with a specialist. The only downside is that the waiting time for an appointment can last for a few months. You can shorten the waiting time by using health insurance or by paying for the appointment yourself.
Usually the initial examination will be $ 105. Alternatively, you can go to a private clinic. The appointment can cost you $ 210-350, depending on the specialist.
Treatment in New Zealand is effective and the overall level of quality of medical services is at a high level.
Higher education in New Zealand
Despite the sparsely populated islands of New Zealand, education is a very important aspect of people's lives, and the state pays great attention to it. Primary education from 6 to 16 years old is compulsory for every citizen.
Only a small proportion of primary and secondary schools are sponsored by churches and private organizations, and only seven universities and more than twenty institutions charge students for the opportunity to study general education. The cost of acquiring knowledge is such that more and more students from Asia and the Pacific Islands are coming to study in New Zealand. Low prices by Western standards. Thus, a year of study at a bachelor's degree costs $ 10,000 – $ 14,500, in a master's program – $ 12,500 – $ 22,000, which is one and a half to two times cheaper than at universities in the UK or the USA. At the same time, diplomas from New Zealand universities are recognized in most countries of the world (70% of graduates work outside New Zealand).
United States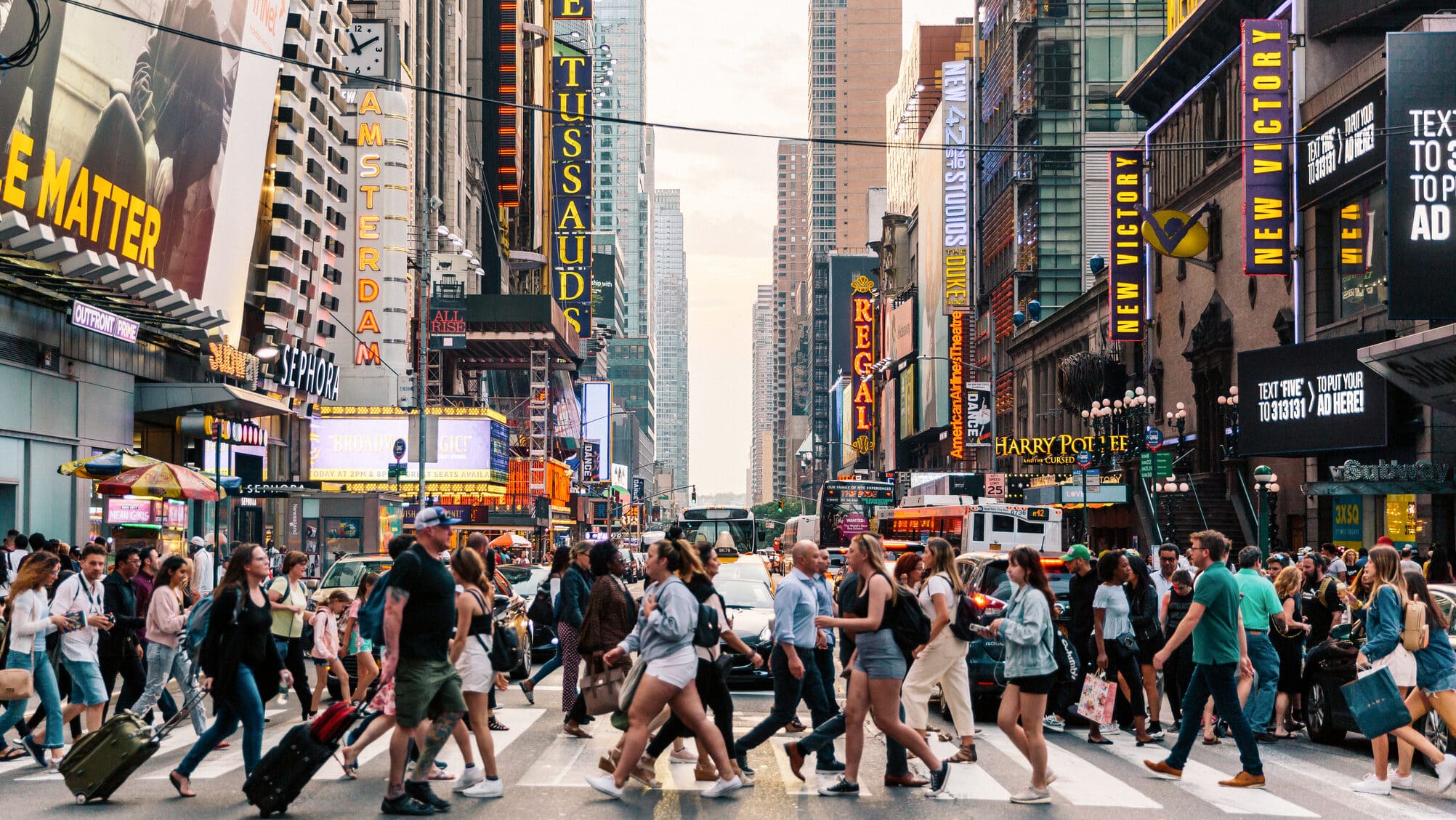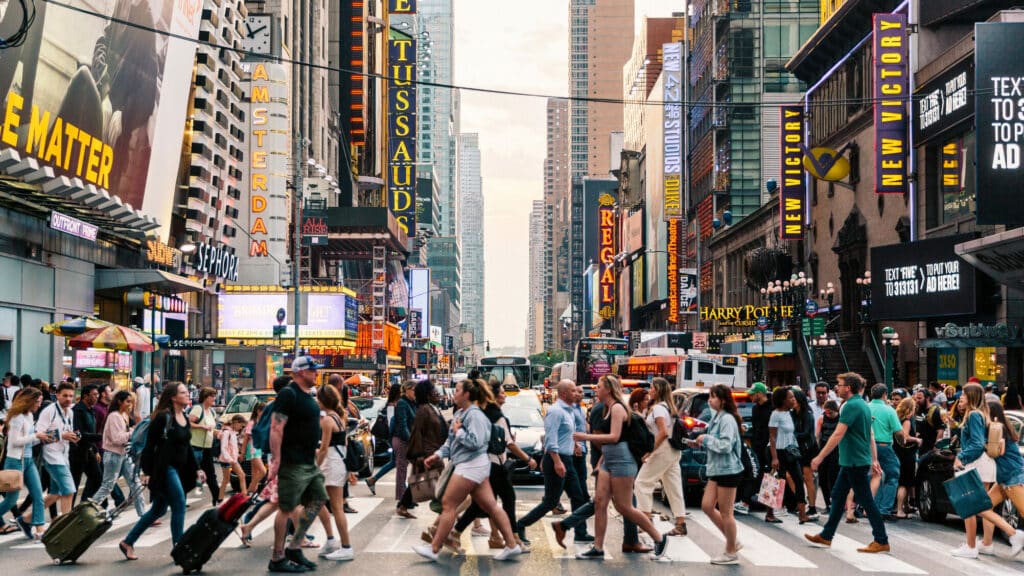 About a few thousand new immigrants move to America for a better life. People who move to the USA, want to improve their life quality: get new career opportunities, improve well-being, or find a comfortable place for retirement years.
America is a tough country with many challenges, from economic inequality to high rates of violent deaths. The material is based on subjective assessments and may not reflect the harsh reality that will meet you after the move.
The USA is a perfect country for young and ambitious people who are ready to build their careers and make prominent progress in the business sphere. This is a country of private initiative, where everyone has the unique opportunity to integrate into society.
People with disabilities find work and perform important functions, people change their profession two or three times in their lives, and by driving a truck you can meet a ninety-year-old grandmother who earns money even in old age.
Housing
The cost of housing is highly dependent on the state. California is one of the most expensive. Real estate in Los Angeles costs on average $ 633,000. Although, for example, in Lancaster, it is almost 3 times less: $ 252,000. In Hollywood, Florida, the property will cost even less – about $ 244,000.
If you live in your own home or apartment in the United States, you will be subject to an annual property tax. Its size varies from state to state, but averages 1% of the property's price per year.
In large cities, rental rates vary greatly depending on the area. For example, in Santa Monica, which is located in the West District of Los Angeles, a good one-bedroom apartment will cost you about $ 2,000 a month. For the same money, in San Fernando, located a little further south of the city, you can rent 2 one-room apartments, having at your disposal a swimming pool, gym, and barbecue area.
You can spend less depending on your requests. For example, in Santa Monica, a modest studio in a busy but safe neighborhood will run at least $ 1,300 a month.
It is worth preparing for the fact that the owner will take a deposit from you, which is usually equal to the amount of the monthly rent. This is the guarantor of your honesty in the absence of a credit history, which plays an important role in the USA.
Food
It costs about $ 400-500 a month to buy food in a supermarket in California for two. Moreover, the exact figure will depend on what products you prefer and where you live. After all, the same chicken can cost both $ 4 and $ 10 per kilo in the same store, depending on the quality of the product. One of the cheapest supermarkets in America is Walmart.
To eat together in a cafe (main courses, appetizer/dessert, taxes, and tips), it will take about $ 40, and if it is a dinner with alcohol – $ 60-70. An inexpensive lunch for one will cost about $ 15, and a big mac set at McDonald's – $ 7. To please yourself with a cup of cappuccino, you will have to pay $ 4 in Los Angeles, and the rest with a glass of beer will cost $ 5.
One of the cheapest options for ready-to-eat meals is Chinese food. For a serving of noodles with meat garnish, you will pay $ 4-10 here.
Transport
Another item of expenses is transportation. A liter of gasoline in the US costs $ 0.8-0.9. Depending on the frequency and distance of movement – $ 100-200 per month. But if you have just arrived in the United States, buying a car without a credit history will be problematic. As an option – an unprofitable loan at 20%.
Therefore, the best option is to buy a car with the available money. The cheapest car will cost $ 3,000 – 4,000. Plus, registration fees and state tax. But keep in mind that the cheaper your car is, the more expensive your insurance will be.
Parking is paid additionally – approximately $ 1 per hour and $ 10 per day. Parking near restaurants and shops is free, but only for customers of the institution. It is worth watching especially carefully for the signs and signs because fines in America are no joke.
For example, parking in front of a fire hydrant will cost you $ 150, in a place for the disabled – $ 250, and in another inappropriate place – $ 50-80. More than three fines for speeding within six months are fraught with the withdrawal of rights for 6 months and several hundred fines. And driving without insurance can lead to arrest. You will pay $ 50 for not wearing a seat belt or driving through a red light.
For the first time, a car can be rented. But it will cost a lot because, in addition to insurance, gasoline, and parking, you will have to pay for lease from $ 1,000 per month.
The cost of car insurance in the United States is strongly influenced by the age and driving experience, the condition of the car. On average, you will have to pay $ 400 for six months, or about $ 70 per month, but you can get by $ 40 if you agree to a lower amount of coverage and a deductible. This includes OSAGO and DOSAGO, CASCO from theft and damage, life and health insurance in case of an accident. But again, the same insurances with identical indicators can differ by 2.5-3 times in price, depending on a particular city.
The cost of a bus ticket depends on the city: $ 1 in provincial locations, $ 1.5-1.8 in Los Angeles, $ 2.5 in New York and Boston.
Mobile connection costs about $ 30-50 per month. This includes unlimited calls, SMS and 1-2GB of mobile internet.
Being on the global network will cost you $ 30-70 per month – it all depends on the state, city, service company, and tariff. If you also want to connect a telephone and television, it is more profitable to take a complex tariff, which will "hang" on the monthly $ 90-130.
Health in the US
From April 1, 2014, every American family is required to acquire health insurance. For her absence, a fine is imposed, which is 2.5% of the family's annual income of $ 695 per person (whichever is greater). This figure is constantly being indexed for inflation.
The cheapest insurance plan per person costs about $ 160-200 per month, and the extended version costs $ 300-500. Insurance for visits to the dentist and ophthalmologist must be purchased separately. For people with very low income, the state provides subsidies, the amount of which depends on your salary.
American insurance has its own "scheme" of work. At the conclusion of the contract, the amount that you pay until the moment when your policy becomes valid is set. We call it a franchise. After exceeding this amount, you move on to a new stage – co-pay or copay for a visit to the doctor. For example, you pay 80% and the insurance company pays 20%. If this service is not provided, you will have to pay the full cost for a visit to the doctor. And this is about $ 100.
After reaching the fixed cost of medical services, the insurer pays your further bills 100%. Up to the established annual limit. And the cost of your policy directly depends on this monetary limit and on the amount that you put out of your pocket until the insurance takes effect.
Higher education in the US
The cost of secondary education in America depends on the type of school. For a foreigner, education in a public school can be free, but it will last no more than a year – this is the law. With paid programs for foreign students, the chances of going to the United States increase, and in this case, tuition will cost $ 4,000-8,000.
In private schools, an average of $ 25,000 is paid per year of study, in boarding schools, prices start at $ 40,000.
On average the higher education will costs from $ 10,000 to $ 70,000. The cost of training depends on many factors: the type of educational institution, the program, the level of education.
US universities are divided into public and private. In the latter, prices are usually substantially higher. The average cost of studying at a state university will cost $ 15,000-35,000, and at a private university, it will cost $ 25,000-45,000.
Colleges are divided into two-year and four-year periods. A community college year costs an average of $ 6,000. Upon graduation, you will get a high school diploma and can continue your studies by enrolling in an undergraduate program at a four-year college or university. This American scheme is considered one of the most budgetary options for studying in the United States.
US-New Zealand relations
US-New Zealand Relations is a bilateral relationship between the United States and New Zealand. Diplomatic relations between the countries were established in 1942.
The New Zealand government attaches great importance to close political, economic, and social ties with the United States. New Zealand is actively involved in peacekeeping missions around the world. The United States and New Zealand are working together on a variety of scientific fronts, in particular research in Antarctica. The United States and New Zealand share common elements of history, culture, and commitment to democratic principles.
Exports from the United States to New Zealand: aircraft, machinery, agricultural products, vehicles, optical and medical instruments. US imports from New Zealand: frozen beef, caseins, milk, wine. A number of American companies have subsidiaries in New Zealand.
Here it was all the information about the cost of living of two interesting countries out there. Both of them are not the cheapest countries but anyways, they offer good conditions for both their citizens and immigrants. A student will get a quality education, after become a good specialist and in the end have a good pension. But in many cases, the United States is more expensive. Hope this article answered many of your questions.
Pained by financial indecision? Want to invest with Adam?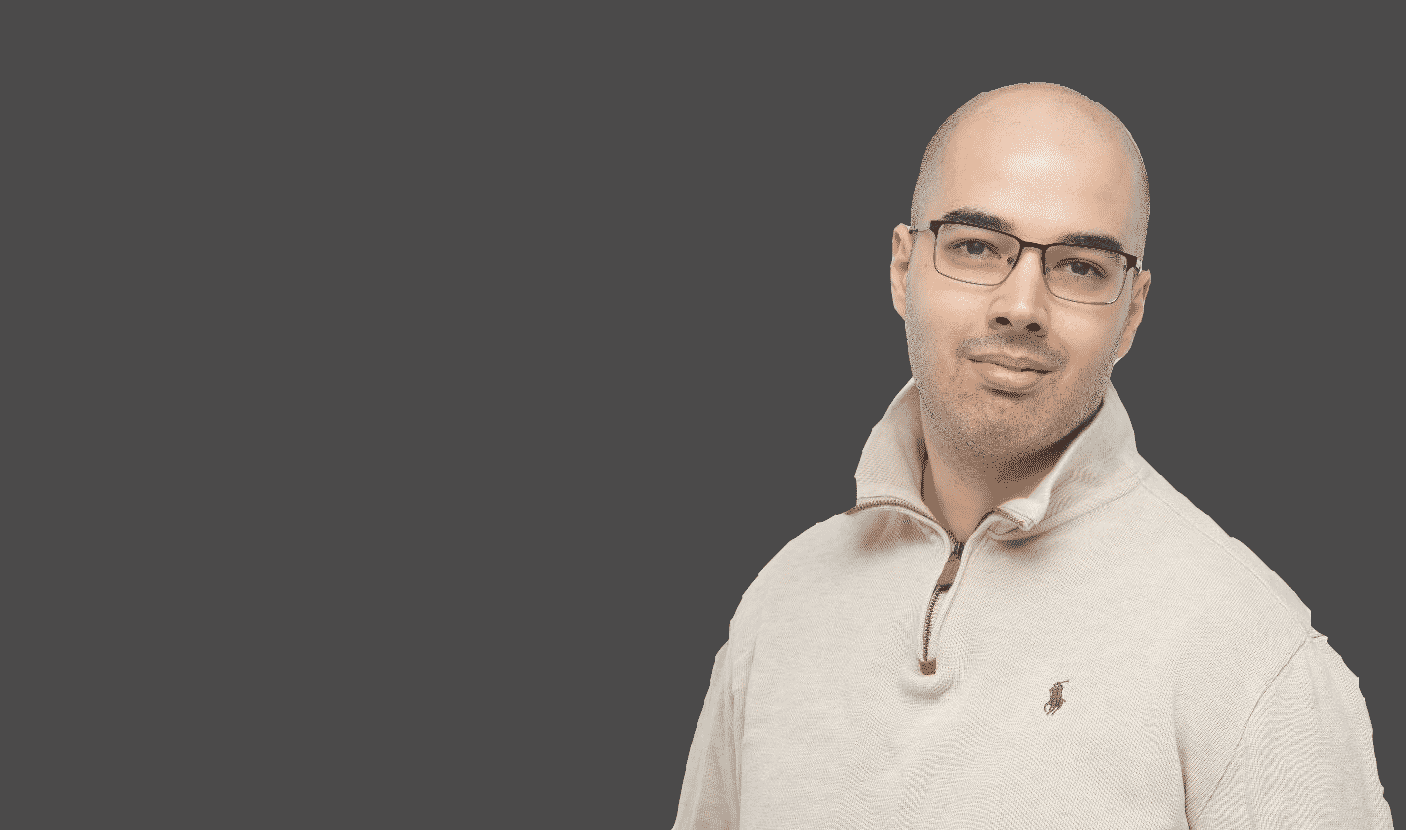 Adam is an internationally recognized author on financial matters, with over 281.8 million answers views on Quora.com and a widely sold book on Amazon