In this review of Newport Private Wealth, we'll get to know more about the company, its costs, and services. We'll also discuss Newport Private wealth management and investment.
If you have any questions or want to invest as an expat or high-net-worth individual, you can email me (advice@adamfayed.com) or use these contact options.
What is Newport Private Wealth?
Investment and private wealth management company Newport Private Wealth serves high net worth individuals and families across Canada. The business provides full-service wealth management and has Portfolio Managers registered in every Canadian province and the Northwest Territories.
Newport Private Wealth has offices in Toronto, Waterloo, Kingston, Calgary, and Kelowna, to ensure that their clients on both coasts receive the same level of individualized service and professional advice about the management of their wealth.
How does it work?
The company's main function is to take over the management of clients' finances from existing investment advisors or money managers. For ultra rich clients, however, the firm may be chosen as one of several consultants or managers to handle the family's finances.
Note that the firm does not serve as a substitute for other professionals like attorneys, accountants, personal CFOs, family office managers, or banks. Instead, with the client's approval, the firm works with these specialists to take a holistic and coordinated approach to their financial needs.
The cost of consulting with these experts is absorbed entirely within the investment management fee.
After a mutual agreement to collaborate has been reached, the company will formally initiate the investment connection with the client and their family. This process includes analyzing the client's financial and biographical data in order to make investment and wealth management recommendations. The client's investment accounts are established and their funds are moved at this time.
An Investment Policy Statement (IPS) is a legal document that details the company's plans for investing the client's money. The client's timetable, return expectations, risk tolerance, and any other important considerations are taken into account by the IPS.
The IPS directs the allocation of client assets among five private investment funds available only to Newport Private Wealth members. Each fund serves a certain function and adds to the client's investment portfolio as a whole.
This method makes previously unreachable asset classes and specialized investment managers available to a wider audience. Every single investor who puts money into these funds reaps the rewards of superior risk management, liquidity, and returns.
Is it safe?
Several layers of protection have been implemented to safeguard the investments. National Bank Independent Network (NBIN), one of Canada's leading suppliers of custodial, trading, clearing, settlement, and record-keeping services for independent registered portfolio managers, often holds the investments.
NBIN is a business unit of National Bank Financial Inc., which is a wholly owned subsidiary of National Bank Canada (NBC), a company trading on the Toronto Stock Exchange.
National Bank Financial is a registered investment dealer and a participant in the Canadian Investor Protection Fund and the Investment Industry Regulatory Organization of Canada. This means that the personnel at Newport Private Wealth never have access to, or even knowledge of, clients' cash or securities.
Moreover, SS&C CommonWealth offers independent valuation and recordkeeping for the Newport Funds, where clients' money is invested. Internationally renowned accounting firm Deloitte LLP performs regular audits of these funds. PwC, another well-respected accounting firm, also conducts independent audits of Newport Private Wealth.
What are the costs?
Instead of depending on commissions or transaction-based loads, Newport Private Wealth operates on a fee-based model, charging clients for investment management services rendered. Company charges are based on the size and kind of a client's portfolio.
They protect and improve clients' investments as fiduciaries, not trade or transact. Basically, Newport Private Wealth gets paid to do the things that a client would do if they had the time and knowledge to handle the investments themselves.
Investment management is just one part of Newport Private Wealth's wealth management services; fees also cover tax planning, estate planning, succession planning, and financial planning.
Newport Private Wealth Services
Investment Management
Newport Investment Wealth's strategy for investing is made to protect and grow capital in a more stable way than regular investment portfolios.
The firm has a Committee composed of 13 investment experts with varied backgrounds and an average of 28 years of experience in the industry. These professionals have a large number of contacts, which helps them find investment prospects. The Committee does a full analysis and interpretation of the economic and investment environment, comes up with the right strategies and asset allocations, and then works with independent experts in different asset classes to put their plans into action.
Their asset mix is always changing because they work in a very large financial universe that includes many different types of assets. This means that they often change how their money is spread out by increasing or decreasing their exposure to certain asset groups, depending on how the market is doing.
After the housing market collapsed in 2010, investors saw a good opportunity in garden-style apartment buildings across the United States. Currently, there is a vested interest in over 60 properties spread throughout a variety of markets, providing a steady stream of revenue from rental income and the possibility of expansion from real estate value gain and asset enhancement.
The Newport Private Wealth investment platform places a premium on dynamic asset allocation because studies show that the asset mix accounts for roughly 90% of the variance in portfolio outcomes.
Investments in real estate, private equity, and mortgages have all been profitable for Newport Private Wealth over the previous decade. Because of the analytical skills they've honed and the extensive connections they've made, they have access to some of the most lucrative opportunities now available to institutions exclusively.
Given the diversification and higher returns they offered, alternative investments were formerly available only to ultra-high-net-worth people and pension funds. However, retail investors can now get in on the action as alternatives become more widely available through traditional means.
Newport's story shows how institutional or high-net-worth investors have access to alternative investments with far superior quality and terms compared to the general population.
Clients' investment results have been greatly improved by Newport Private Wealth's smart incorporation of alternative assets into their asset mix. The alternatives that are added to client portfolios typically outperform those accessible to regular investors in terms of size, quality, and terms.
It would be difficult for Newport's in-house management to retain objectivity in capital allocation if they didn't bring in outside specialists to provide concentrated expertise in specific markets. They can gain entry to asset class specialized firms that are often off-limits to ordinary investors because of their size and track record.
To ensure all bases are covered, Newport Private Wealth employs a team of professionals in each asset category. The company said that one of their managers specializes in garden-style apartment complexes in the South, while another handles senior citizen housing in eastern Canada and two others handle large apartment buildings in major urban centers across North America.
The Investment Committee supervises and oversees the outside knowledge actively, keeping a close eye on trading activity every day to check for mandate adherence and possible instances of overlap. Each quarter, Newport may rebalance the asset mix, shifting funds from one area of expertise to another, based on its forecast.
With this method, Newport is able to take full responsibility for the management of their portfolios. They have become one of Canada's leading independent wealth management firms for high-net-worth clients, thanks in large part to its investing strategy that strives to deliver desired returns while minimizing risk and volatility.
Newport Private Wealth was founded as a vehicle for the aforementioned families to invest their own money and give an invitation to other like-minded families to do the same. They want the third-party specialists offering the specialized asset class expertise for their portfolios to share these same goals and to develop their processes accordingly.
Who can invest?
Individuals with sizable investable assets can take advantage of Newport Private Wealth's suite of wealth management services. Customers having at least $1 million in investable assets might consider using their services.
Lonsdale Portfolios, a branch of Newport Private Wealth, provides similar services to individuals and families with investable assets of at least $300,000. Lonsdale offers professional investment management to help families who seek a more sophisticated investing strategy than what is accessible to individual investors.
An independent financial advisor with a working partnership with Lonsdale may connect prospective clients to Newport Private Wealth and Lonsdale Portfolios. Clients are guaranteed individualized care and direction thanks to this referral system. As a customer, you will engage directly with a portfolio manager who understands your financial goals.
The Newport Investment Committee is a group of highly qualified and experienced professional investors tasked with overseeing Lonsdale Portfolios. Some of the wealthiest families in Canada entrust their portfolios to this committee, which manages and monitors their holdings and provides them with expert advice.
Wealth Management
Asset and income protection, estate and succession planning, and tax preparation are just some of the financial management services Newport Private Wealth clients need. In order to determine which solutions are most promising, the organization first learns as much as possible about the client's current condition and long-term objectives with regards to their finances.
To put such plans into action, the firm works closely with their clients and their advisors. Because of the inevitable changes in people's lives, the investing landscape, and the tax laws, consistent assistance is essential.
It's important to note that the investment management fees already include their wealth management services.
Final Thoughts
Newport Private Wealth caters solely to affluent Canadians who are interested in the investment alternatives they provide.
Their fee-based model can be attractive due to its openness; customers are informed of all costs associated with using their services before they commit to using them. This method of compensation is designed to ensure unbiased advice, as they are not financially motivated to promote any one product or service.
Nevertheless, there are superior and more cost-effective alternatives to Newport Private Wealth although it is a recognized institution offering a range of actively managed discretionary fund management options on a global scale.
Pained by financial indecision? Want to invest with Adam?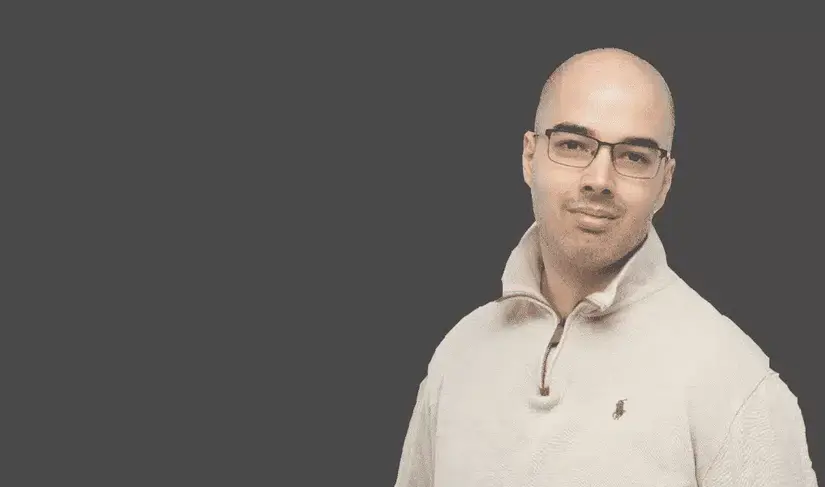 Adam is an internationally recognised author on financial matters, with over 669.2 million answer views on Quora.com, a widely sold book on Amazon, and a contributor on Forbes.