This article will review Nibble Finance. For any questions, or if you are looking to invest, you can contact me using this form, or on the WhatsApp function.
Introduction.
Online loans are a convenient alternative to banks and credit unions. These loans can have an annual interest rate ranging from 6% to 36% and amounts range from $ 1,000 to $ 100,000.
Some online lenders specialize in fast financing, while others cater to borrowers with bad credit.
Lenders who accept borrowers with good and excellent credit history and little existing debt sometimes offer features such as an over rate guarantee or the option to skip a monthly payment.
Online lenders usually allow borrowers to pre-qualify so that you can see the rate that you will be offered on a personal loan before applying. You can also apply online instead of at a local bank branch.
If you are not yet a customer of a bank offering personal loans, you can find a lower rate online. Actually yes, this is what we are going to talk during this article, discuss one of the online loans offering services named Nibble.
The best online loan puts you in a better financial position than when you received it. This can help you achieve a financial goal, such as consolidating existing debt or covering expenses, without creating unmanageable debt.
Interest rates are usually based on your income and credit history, so the best online loan for a borrower with a bad credit history may not be the best loan for a good borrower.
Borrowing money from a regular online lender or local bank can be difficult. With this in mind, the emergence of peer-to-peer lending platforms has given way to simpler means of providing and seeking loans to individuals.
Nibble, however, is contributing to this particular segment of the P2P space. Instead of choosing a borrower, you will invest your money with Nibble. In turn, the provider will link your funds to the borrowers.
In the meantime, you can receive interest on the amount you lend. Nibble does the bulk of managing your investment, making the P2P lending process an easy task for the investor. In this review, we explore how Nibble makes peer-to-peer lending possible and many other useful features Nibble offers.
What is Peer-to-Peer (P2P) Service?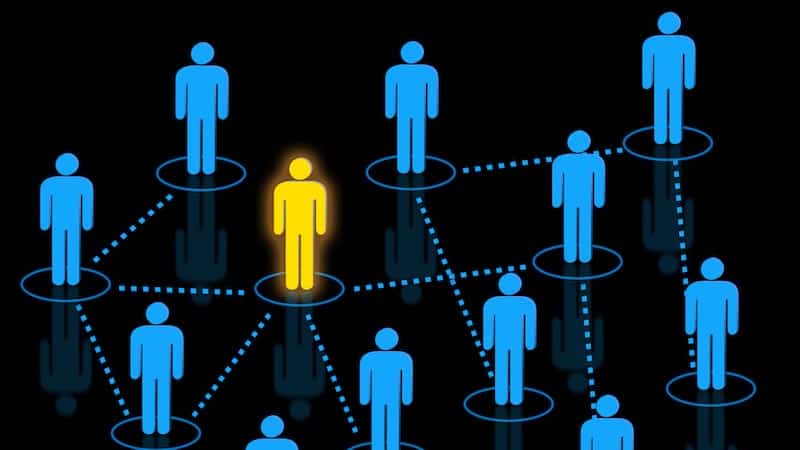 Many of you possibly don't know what is P2P, and before starting to review Nibble Finance, here is a quick introduction of this service.
A peer-to-peer (P2P) is a decentralized platform where two people interact directly with each other without the mediation of a third party. Instead, the buyer and seller interact with each other directly through a P2P service.
The P2P platform can provide services such as search, verification, evaluation, payment processing, or escrow. In short:
A peer service is a platform that directly connects the parties to a transaction without a third party intermediary.
Peer-to-peer services use technology to overcome the transaction costs of trust, enforcement, and information asymmetries that have traditionally been eliminated by trusted third parties.
Peer-to-peer platforms offer services to their users such as payment processing, customer and seller information, and quality assurance.
Nibble Finance Overview
Nibble Finance is a new peer-to-peer lending platform launched in January 2020. It is part of the Russian IT Smart Finance (ITSF) group, which has existed since 2014.
ITSF operates in Latin America and other "emerging markets" providing online lending, digital banking, mobile banking, credit scoring, risk assessment and other financial services.
Nibble, for its part, is committed to bringing innovative financial solutions to the market, using machine learning and artificial intelligence to obtain loans. According to the company, this allows customers to invest in non-bank lending products with a buyback guarantee.
The platform is in constant partnership with Joymoney, a Barcelona-based company that offers quick microloans up to € 300. Joymoney is also part of the ITSF group.
To its credit, Nibble is part of IT Smart Finance, a larger lender company that specializes in developing FinTech products. The management also has extensive experience in the industry. The platform operates in accordance with Estonian law, with its registered office in Latvia and the team physically working from Barcelona, ​​Spain.
Basically, you will be investing in loans from companies that Nibble partners with. Currently, the Joymoney list includes Spain, Russia and Mexico. The Joymoney brand is another ITSF-sponsored company that focuses on providing borrowers with all the help they need to solve their financial difficulties.
You can invest in two types of loans through Nibble:
Short-term loans with a loan amount of up to EUR 500 and a term of up to 30 days.
Installment loans with a loan amount of up to 1000 euros and for a period of up to 90 days.
*About the Buyback Guarantee on Nibble Finance
Loans on Nibble are covered by a buyback guarantee from day 61 onwards.
The buyback guarantee covers both capital and interest, which means that not only the remaining principal amount of the loan, but also the accrued interest will be returned to the investor in the event that the borrower is late in payment and / or does not fully meet its obligations.
While Nibble provides a buyback guarantee as an element of security for the loans they provide, it is important to be aware of the fact that buyback guarantees are only valuable to investors as long as the lenders (in this case Joymoney) do not have finance related problems and fully workable.
*A few words about ITSF
ITSF, the parent company of Nibble, has over 500,000 registered users on its platforms. The company employs over 250 people from all companies in the corporate group.
Since its founding in 2014, the company has issued more than 1,000,000 loans totaling over 107 million euros. According to Maxim Pashchenko, President and Founder of ITSF, the company's net revenue in 2018 was $ 1.5 million, and in June 2018 the number of users on its platforms reached 500,000.
The company has a proven track record in the Eurasian market and is working to strengthen its position in the Spanish market. With Nibble, the company hopes to offer investors an alternative to traditional financial assets, allowing them to start slow and ramp up their investors.
Pros:
Investments are possible from 10 EUR
The platform offers automatic investing
Easy to use platform for both new and seasoned investors
Team with extensive peer-to-peer lending and other financial experience
Backed by ITSF, a financial services firm with a long track record
Interest rates up to 14 %
Loans are available with buyback guarantee
Cons:
All alternative investments with potential for high returns come with high risk
The platform does not offer a secondary market
Indirect investment structure, hard to evaluate risks
New platform with a minimal track record
Limited variety in loans and loan originators
Lack of transparency on the borrowers
Not beginner friendly (especially in explaining investment risks)
How to invest with Nibble?
Investing on the Nibble Finance platform is simple and straightforward. An investor only needs to register on the website, provide the necessary information, and then create an investment portfolio with preferred parameters.
So, you have to register at Nibble Finance which offers a registration form on the website where you can easily register and open an account. You will need to provide your name, email address and phone number to begin the registration process.
After registering there are two main steps you have to complete, which are verifying your account and depositing money into your Nibble account.
The minimum investment required is only € 10. If you want to invest more than 10,000 euros, you will need to go through additional verification by contacting support. Once you have added funds, you can select the type of portfolio you want to invest in.
Nibble only allows payments from bank accounts through the international payment system Paysera. This is done to protect investor data and to simplify verification.
According to Nibble, the platform automatically creates an investment portfolio and gives investors the ability to select specific parameters such as country, investment amount, etc. to create personalized portfolios. All loans are backed by a buyback guarantee.
*About Nibble Identity Verification
In accordance with European Union anti-money laundering laws, Nibble goes through a rigorous process of verifying the identity of all of its users.
Nibble works with Veriff to ensure the security of any document you submit during the verification process. To do this, you will need to provide a valid government identification document and take a selfie.
Nibble notes that all of your personal data will be fully protected with encryption. The process is fully automated, and verification is performed using Veriff's artificial intelligence software. Although you can register as a user, this step is necessary if you want to deposit funds or create an investment portfolio.
How much can you earn with Nibble Finance?
According to Nibble, investors can expect to earn an average of 12% per year. Having a buyback guarantee helps to reduce the credit risk for investors, making the return even more attractive. However, it is worth noting that the results of individual investors differ. Loan type, country, prevailing market conditions, among other factors, can affect your profitability.
Who can invest in Nibble Finance?
Nibble is open to investors from all over the EU as well as the UK. As with most other platforms in the land tech space, investors must be of legal age. Both individual and institutional investors can invest in the platform.
Investors must also have bank accounts in the European Economic Area. Loans are usually issued to individuals in Europe, the CIS countries and Mexico.
Nibble Portfolio Options
As already noted Nibble offers two main types of loan portfolio options. These are:
Nibble lets you try a trial investment portfolio for up to 21 days. Each user can create a trial portfolio once and invest a maximum of 300 euros. The interest rate remains the same 14%.
The long-term investment option encourages users to invest for a longer period in order to get the maximum profit. According to Nibble, 70% of investors choose the long-term option immediately after joining.
The interest rate on a long-term portfolio is up to 12% for a period from 3 to 60 months. Nibble is currently running a summer rally at an increased interest rate of up to 14% through November 2020.
There are no restrictions on the amount of investment for this. However, as we mentioned earlier, for amounts exceeding € 10,000, you will need to go through an additional set of verification steps.
Nibble also has a simulator that lets you change settings. This includes the investment amount, the amount of the monthly deposit and the term of each loan. This will yield the expected annual return at a given interest rate. This feature is useful for determining how much your investment will grow if you continue.
Nibble also has a reinvestment option. Towards the end of the term, you can reinvest the earned income to help you grow your money faster. After all, compound interest allows you to earn "interest on your own interests," a key principle in global finance.
For long-term portfolios, interest is accumulated daily. If the reinvestment option is disabled, your earned income will be reflected in your account every seven days. You can withdraw your earnings to your bank account at any time.
Nibble Investment Types
In the P2P investment space, you will find two different types of peer-to-peer investment structures:
Direct investment structure
Indirect investment structure
If the investment structure is direct, it means that investors on the platform are buying claims directly against the borrower himself. This does not apply to the Nibble platform, which has an indirect investment structure. All loans on the Nibble platform are issued by the lender Joymoney.
This ultimately means that investors gain access to the cash flow of a particular loan by investing in it through that lender, however Nibble Finance informs us that in the event of default, investors have a claim against Nibble Finance, further complicating the risk assessment of this platform – as the lenders are separate companies from the Nibble platform.
This means that lenders lend money to the Nibble Finance platform, which then pays the money back according to the loan given to the borrower and issued by the lender to the same company that owns Nibble Finance.
One of the drawbacks of an indirect investment structure is that it is often less simple and less transparent than a direct investment structure. Hence, it can be more difficult to assess the risks associated with indirect investments as you invest or lend your money through an intermediary.
Automatic investing on the Nibble platform
The only way to invest on the Nibble Finance P2P platform is through the auto invest feature, which allows investors to quickly invest in loans that meet their chosen investment criteria.
The advantages of Nibble's AutoInvest tool are that investors can be confident that their money will be reinvested in their preferred loan types according to their investment criteria every time funds are available in their investment account with Nibble. When creating a portfolio account on Nibble, you can select, among others, the following criteria:
Minimum and maximum loan amount for investment
Loan maturity
Interest rates and expected returns
Who are the loan borrowers?
Since Nibble is an auto investment platform, you, as a user, do not have much control over the selection of individual borrowers. However, the platform notes that each attachment will reflect your predefined settings. Loans are issued for a period of 5 to 30 days in the amount of 50 to 500 euros.
Borrowers also have to go through a rigorous screening process to be eligible for a loan, Nibble said. The scoring system is based on ten parameters and the acceptance rate is only 10%. This allows the company to select borrowers with minimal risk.
This includes aspects such as the borrower's credit history, paying taxes and other compensations. In addition, the automatic mode guarantees that there are no mistakes or human factors when analyzing the creditworthiness of potential borrowers.
Loans are issued in accordance with strict rules, taking into account the risks and solvency of clients.
Nibble affiliate program
Nibble is a relatively new FinTech service that encourages account holders to refer new customers to their platform. In doing so, you will receive a fixed payment at each registration, as well as a percentage of the income received from their subsequent investments.
There are two compensation plans offered for the affiliate program. You can get the total income or decide to share it with the referred user.
Promo plan
5 euros after completing the registration process and reaching the minimum deposit amount.
2% of the investment is made in the first 90 days.
The referred user will receive 1% of this amount.
Individual plan
5 euros after completing the registration process and reaching the minimum deposit amount.
3% of investments made in the first 90 days.
Nibble Finance Best & Worst
The most attractive aspect of Nibble is the high interest rates up to 14%. It goes without saying that this is well above the industry average. The minimum investment deposit of € 10 is an added incentive as it opens the door to a wider range of clients.
Another positive point is that investors don't have to worry about choosing who to lend money to. Nibble takes care of this, subsequently ensuring that you can passively invest without having to do your own research.
Having a buyback guarantee is definitely a plus. In terms of user experience, the platform's interface is quite simple, making it extremely beginner-friendly.
The aforementioned pros aside, Nibble is still a very new platform in the FinTech sector. While auto investing is beneficial, the platform is relatively vague in how borrowers are selected. There is also a very limited variety of loan and portfolio options.
Most importantly, there is no information about where and how your funds are stored. Although Nibble mentions on its website that it is responsible for the security of your money, transactions and personal data, there is a lack of transparency in this regard.
About safety
Nibble is an organization subject to the Estonian Court Register and, therefore, regulated by Estonian law. In addition, Nibble is also in the process of obtaining an FSA license. This will add extra eyes to the platform, which is always a good thing.
However, Nibble has made it clear that any investment carries risk. The platform does not ignore the fact that sometimes loan payments may occur later than expected, or earlier, resulting in a lower interest amount.
Realizing the risks, Nibble has implemented a buyback scheme that "guarantees" the security of your funds to a certain extent. However, it is important to remember that these guarantees are only valid as long as Nibble and JoyMoney are stable and fully functional. In a scenario where these companies run into financial trouble, the buyback scheme will not be worth the paper it is written on. With that said, any outstanding loan agreements payable must remain in your name.
But with this Nibble services are completely free. All costs are covered by the interest charged to the final borrower. It is important to note that you receive all the return on your investment without paying any commissions.
In case you have a problem you can contact customer service by email or phone. Nibble also recently added its live chat option, which seems to only be available as long as you are not logged in as a registered user.
Conclusion
Financial investment platforms must meet strict standards. Thus, Nibble has a hard time passing this test. They underestimate or do not clearly explain the risks associated with peer-to-peer lending to potential investors.
Like any investment, mutual lending is not completely risk-free. Even with buyback guarantees, investors can suffer losses and deplete capital.
Nibble is still a young platform (almost a year old), so it simultaneously offers great potential for investors and risks of becoming a new entrant to the industry. In addition, all loans come from Joymoney, owned by IT Smart Finance (ITSF), the parent group Nibble poses another inherent risk.
On the other hand, Nibble is still a young platform with a long runway ahead. In the coming months, we will closely monitor its growth and development. Hopefully they will become more transparent and expand their investment proposals. In addition, they are part of the ITSF, which operates the successful Joymoney brand. It at least gives a glimpse of hope for what to expect.
This platform can be definitely conquer many investors hearts, so Nibble only needs time to self-improve and become better.