When it comes to choosing a bank for your financial needs, OpenBankAccount.org stands out as a reliable option. With its user-friendly interface, wide range of account options, competitive interest rates, and numerous features, OpenBankAccount.org has gained recognition as a trusted banking platform.
If you have any questions or want to invest as an expat or high-net-worth individual, you can email me (advice@adamfayed.com) or use these contact options.
Why OpenBankAccount.org?
OpenBankAccount.org has gained recognition as a trusted banking platform for several reasons. Let's explore in detail why this platform stands out among its competitors.
User-Friendly Interface and Accessibility
OpenBankAccount.org prioritizes user experience by providing a user-friendly interface and easy navigation. The platform's intuitive design ensures that customers can effortlessly manage their accounts and perform banking operations. With a clean and organized layout, OpenBankAccount.org offers a seamless banking experience, allowing users to quickly locate the information and services they need.
In addition to its user-friendly interface, OpenBankAccount.org caters to the modern banking needs of its customers by offering mobile banking options. This means that users can access their accounts at any time and from anywhere using their smartphones or tablets. The mobile banking feature provides convenience and flexibility, empowering customers to stay connected to their finances while on the go.
Wide Range of Account Options
OpenBankAccount.org understands that different individuals have unique financial needs. To accommodate these diverse requirements, the platform offers a wide range of account options. Whether you're looking for a basic checking account, a high-yield savings account, or a money market account, it has you covered.
Each account type comes with its own features and benefits tailored to specific financial goals and preferences. For example, the checking account may offer features such as online bill payment and debit card access, while the savings account may provide competitive interest rates to help your money grow. By offering a variety of account options, it ensures that customers can find the account that best suits their individual financial needs.
Competitive Interest Rates
One of the key advantages of banking with OpenBankAccount.org is the competitive interest rates it offers. OpenBankAccount.org strives to provide attractive rates that enable your money to grow at a faster pace compared to traditional banks.
When comparing OpenBankAccount.org's interest rates with those of other banks, it becomes evident that OpenBankAccount.org consistently offers competitive rates. This makes it an appealing choice for individuals who are looking to maximize the returns on their investments. By taking advantage of the higher interest rates offered by OpenBankAccount.org, customers can potentially increase their savings and achieve their financial goals more quickly.
Account Features and Benefits
OpenBankAccount.org goes beyond the basics of banking services by offering a wide array of features and benefits. These features enhance the overall banking experience and provide customers with added convenience and value.
One of the notable features is the online banking service. With online banking, customers can access their accounts 24/7 from the comfort of their own homes. They can easily manage their accounts, transfer funds between accounts, pay bills online, and view their account statements. Online banking eliminates the need for visiting physical branches and offers a convenient way to handle financial transactions.
OpenBankAccount.org also provides ATM access, ensuring that customers can conveniently withdraw cash and perform other ATM-related transactions. The bank maintains a transparent fee structure, ensuring that customers are aware of any charges associated with their account and ATM usage. This transparency helps customers plan their finances effectively and avoid unexpected fees.
Additionally, it offers options for overdraft protection. This feature provides an added layer of security and peace of mind. In the event of unexpected expenses or insufficient funds in your account, overdraft protection can help cover the transaction and prevent costly overdraft fees.
Step-by-Step Guide to Opening an Account
Account Types and Requirements
OpenBankAccount.org caters to a diverse range of account types, ensuring that individuals, joint account holders, and business owners can find suitable banking solutions. Whether you're looking for a personal account to manage your day-to-day finances or a business account to handle your company's financial needs, OpenBankAccount.org has the right account for you. The requirements for each account type may vary slightly, but it guarantees a streamlined and hassle-free process.
Documentation Needed
To open an account with OpenBankAccount.org, it's important to gather the necessary documentation in advance. Typically, you will be asked to provide identification requirements, such as a valid passport or driver's license, to verify your identity. Additionally, you'll need to furnish proof of address, such as a utility bill or bank statement, to confirm your current residence. For business accounts, tax identification numbers or relevant business documents may be required. Ensuring that you have these documents ready will expedite the account opening process and prevent any unnecessary delays.
Online Application Process
The online application process with OpenBankAccount.org is designed to be simple and straightforward. Begin by visiting their website and creating an account. You'll be prompted to enter your personal information accurately, including your name, contact details, and social security number. It is crucial to provide accurate information to avoid any complications during the verification process. Take the time to review the consent and agreement terms carefully before proceeding to the next step.
Verification and Approval
OpenBankAccount.org prioritizes the security of its customers' accounts. As part of their stringent verification process, they will conduct a series of security checks to verify your identity and ensure the integrity of the account opening process. The approval timeline may vary depending on the type of account and the completeness of the documentation you provided. However, it is committed to providing a swift approval process, allowing you to start enjoying the benefits of your new bank account promptly.
Funding Your Account
Once your account with OpenBankAccount.org is approved, it's time to fund it. It offers various convenient options for depositing money into your account. One popular method is to transfer funds from another bank account. This can be done through an electronic transfer or by linking your accounts for seamless transfers. Alternatively, you can set up direct deposit options, allowing regular income streams such as salaries or payments to be directly deposited into your account. It's important to familiarize yourself with any deposit limits and understand the availability of funds to effectively manage your finances.
Fees and Charges
When considering opening an account with OpenBankAccount.org, it's important to understand the fees and charges associated with maintaining and using your account. It aims to provide transparency in its fee structure, ensuring that customers are well-informed about potential expenses. Let's delve into the details:
Account Maintenance Fees
OpenBankAccount.org may charge monthly service fees for maintaining your account. These fees help cover the costs of providing banking services and maintaining account infrastructure. However, it's worth noting that many banks offer opportunities to waive these fees by meeting certain requirements.
To avoid account maintenance fees, OpenBankAccount.org often sets a minimum balance threshold. By keeping your account balance above this threshold, you can enjoy fee waivers. It's crucial to review its fee structure and identify the minimum balance requirement specific to your account type. By doing so, you can ensure that you understand the conditions and take advantage of fee waivers, thereby avoiding unnecessary expenses.
Transaction Fees
In addition to account maintenance fees, certain transactions may incur fees when using your OpenBankAccount.org account. One common example is ATM withdrawals. While it provides convenient access to ATMs, it's important to be aware that each withdrawal might come with a transaction fee.
OpenBankAccount.org is committed to transparency in its fee structure. By clearly outlining the charges associated with various transactions, customers can make informed decisions and minimize unnecessary expenses. It's advisable to review the fee schedule or contact customer service to ascertain the specific transaction fees applicable to your account.
Other Potential Charges
Apart from account maintenance fees and transaction fees, OpenBankAccount.org may have additional charges for specific services. These charges can vary based on the type of service and the customer's account relationship. Familiarizing yourself with these potential charges will help you avoid surprises and effectively manage your finances.
One potential charge to consider is the account closing fee. If you decide to close your account, there might be a fee associated with this process. Additionally, if you require physical checks, OpenBankAccount.org may charge a fee for check printing.
For customers engaged in international transactions, OpenBankAccount.org may impose international transaction fees. These fees typically apply to foreign currency conversions or cross-border transfers. It's essential to understand these charges, especially if you frequently engage in international transactions.
To ensure you have a clear understanding of potential charges, thoroughly review OpenBankAccount.org's fee schedule and terms and conditions. This will help you plan your banking activities accordingly and avoid any unexpected fees.
Security and Privacy Measures
When it comes to banking, security and privacy are of paramount importance. OpenBankAccount.org understands this, which is why they have implemented robust measures to protect their customers' data and ensure a secure banking experience.
Encryption and Data Protection
At OpenBankAccount.org, the security of customers' data is a top priority. The platform employs secure socket layer (SSL) encryption, which is a standard security protocol used to establish an encrypted link between a web server and a browser. This encryption ensures that all sensitive information transmitted between you and the bank remains encrypted and protected from unauthorized access. With SSL encryption, your personal and financial data is safeguarded, reducing the risk of data breaches or unauthorized interception.
Example: How SSL Encryption Works at OpenBankAccount.org
When you access OpenBankAccount.org's website and enter your personal information, such as account details or login credentials, SSL encryption comes into play. The information you provide is encrypted using complex algorithms, transforming it into a secure code that can only be deciphered by the intended recipient – in this case, OpenBankAccount.org's secure servers. This ensures that even if someone intercepts the data during transmission, it will be indecipherable and useless to them.
Fraud Monitoring and Reporting
OpenBankAccount.org takes a proactive approach to combat fraud and protect their customers' accounts. Through real-time transaction monitoring, the bank constantly analyzes account activities, looking for any signs of suspicious or unauthorized transactions. This monitoring system utilizes advanced algorithms to identify unusual patterns or behavior, such as large withdrawals, transactions in unfamiliar locations, or inconsistent spending patterns.
Customer Support and Resources
Online Help Center and FAQs
OpenBankAccount.org understands the importance of providing comprehensive support to its customers. That's why they have developed an extensive online help center, ensuring that users have access to a wealth of information and resources. The online help center is designed to address common questions and concerns that customers may have regarding their accounts, banking procedures, and general inquiries.
Within the help center, OpenBankAccount.org has a dedicated FAQ section that covers a wide range of topics. These FAQs are carefully curated to provide clear and concise answers to frequently asked questions. Customers can find guidance on various subjects, including account management, troubleshooting, online banking features, and security measures. By referring to the FAQs, users can often find solutions to their queries without the need for further assistance.
Contacting Customer Service
Despite the comprehensive online resources, there may be instances where customers require personalized assistance. OpenBankAccount.org recognizes this need and ensures that customers can easily reach their customer service team. They offer multiple channels of communication to cater to different preferences and convenience.
Customers can reach out to OpenBankAccount.org's customer service team through phone, email, or live chat. Whether you prefer a direct conversation, need to send a detailed query, or seek immediate assistance, these options provide flexibility in accessing support. The knowledgeable representatives are trained to address a wide range of customer concerns promptly and efficiently.
OpenBankAccount.org prides itself on its commitment to delivering exceptional customer service. They strive to provide prompt response times and reliable support during their hours of operation. By offering accessible and responsive customer service, OpenBankAccount.org ensures that customers feel valued and supported throughout their banking journey.
Educational Materials and Financial Tools
OpenBankAccount.org believes in empowering its customers with financial knowledge and tools to make informed decisions. Alongside their banking services, they provide educational materials and financial tools to assist users in improving their financial literacy and managing their finances effectively.
The educational materials offered by OpenBankAccount.org cover various topics, such as budgeting, saving, investing, and debt management. These resources are designed to provide valuable insights, tips, and strategies for financial success. By accessing these materials, customers can enhance their understanding of personal finance, enabling them to make better financial choices.
In addition to educational materials, OpenBankAccount.org offers a range of financial tools. These tools are designed to simplify financial calculations and assist customers in planning for their financial goals. The bank provides financial calculators that can help users estimate savings growth, loan payments, and retirement savings projections. By leveraging these tools, customers can gain a better understanding of their financial situation and plan for a secure future.
Conclusion
OpenBankAccount.org goes above and beyond traditional banking services by providing comprehensive customer support and valuable resources. Through their online help center, customers can access an extensive collection of FAQs, ensuring that common questions are addressed promptly.
The availability of multiple channels for contacting customer service allows customers to seek personalized assistance whenever needed.
Additionally, OpenBankAccount.org's commitment to financial education is evident through their provision of educational materials and financial tools, empowering users to make informed decisions about their finances. With OpenBankAccount.org, customers can be confident that they have the support and resources necessary for a successful banking experience.
Pained by financial indecision? Want to invest with Adam?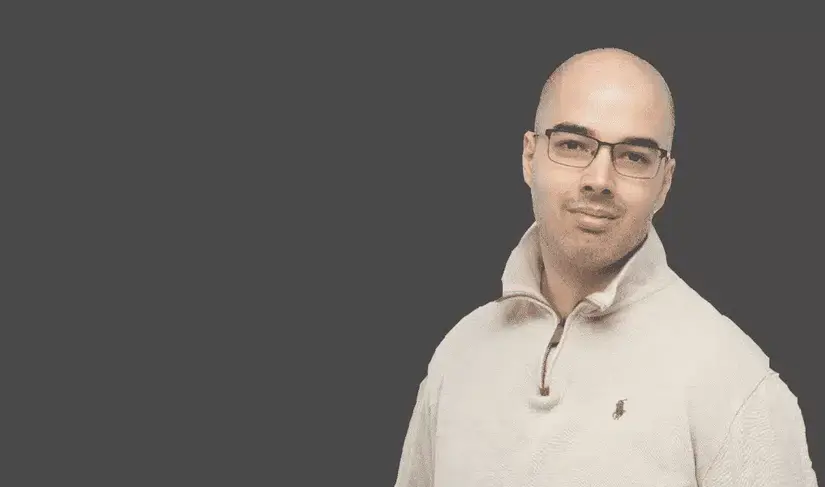 Adam is an internationally recognised author on financial matters, with over 666.9 million answer views on Quora.com, a widely sold book on Amazon, and a contributor on Forbes.