Opening a Bank Account for Expats in Belgium in 2022 – that will be the topic of today's article.
If you have any questions or want to invest as an expat or high-net-worth individual, you can email me (advice@adamfayed.com) or use these contact options.
Introduction
Have you ever wondered if it was possible to open a bank account for expats in Belgium? Well, you will be pleased to find out that even non-residents can do so. Find out more about the banking system in Belgium, the financial institutions where you can open an account, and the how-tos in this article.
The banking system in Belgium is up-to-date with technological advancements, efficient, and open to the international market. Any individual, whether they be a local or expat, will not have any trouble maneuvering through it.
There is a wide range of players in the industry who offer financial services that are suitable for various market segments. The non-consolidated accumulated balance sheets of the four leading banks in the country contributed 67% of the sector's total in 2020. These are BNP Paribas Fortis, KBC, Belfius, and ING Belgium.
Diverse offers are available in the banks of Belgium. They have services for individual consumers, high-net-worth individuals, businesses, and payment methods. Apart from this, there are also smaller-scale financial institutions that cater to specific market segments.
International Network of Belgian Banks
Banks in Belgium are also characterized by their openness to the global playing field. Because of this, the local banking sector is well connected with the larger international network of banks. There are niche banks for international activities, such as Euroclear and The Bank of New York (BNY) Mellon. Local branches of foreign banks and vice versa, meaning Belgian banks offering their services outside the country, are also available.
81.7% of the 82 banks located in Belgium were branches of foreign financial institutions. The remaining percentage reflects the banks wherein Belgian nationals are the major shareholders.
Thirteen Belgian credit institutions also operated in 24 different countries, with a total of 78 entities.
Number of Banks and ATM in Belgium
A multitude of options await individuals who plan to open a bank account in Belgium.
There were 211 local bank branches per 1 million Belgian residents in 2020. This increases by around a hundred more when independent bank agents are included in the count. If taken into consideration, there were as many as 367 bank branches per 1 million Belgian residents.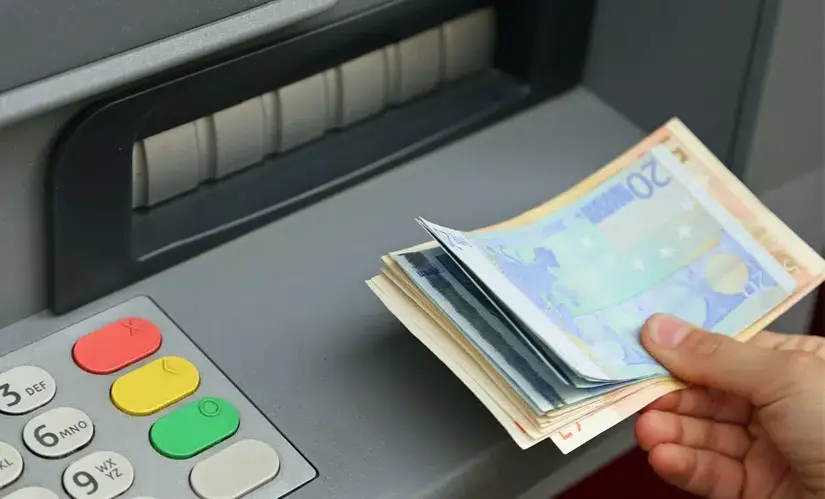 Similarly, accessing cash will not be a problem because there are 9,251 ATMs scattered across the country.
More and more consumers are also making use of e-banking and mobile banking. There are 9.1 million subscribers to mobile banking and 14.2 million subscribers to internet banking. Financial institutions are quickly adapting to the behavior and preferences of consumers. The necessary restructuring of systems is underway, if not already established.
Total Assets of Belgian Banks
The total assets of Belgian banks reached €1,132 billion in 2020.
After the 2008 banking crisis, the sector put in the work to improve its financial indicators. Doing so allowed it to withstand negative market conditions thereafter. The cost-to-income ratio, which was initially at 72.1% in 2012, decreased to 61.2% in 2020. A lower ratio is more favored because it means that the bank is profitable.
Banking in Belgium is regulated by the Financial Services and Markets Authority.
Factors To Consider When Opening a Bank Account for Expats in Belgium
Individuals thinking about opening a bank account for expats in Belgium can consider the following factors in their decision-making process:
Duration of their stay in the country they're moving to
Plans of returning to your home country
The currency in which you'll receive your salary
The cost of maintaining multiple bank accounts
Where your assets are located
If it would be reasonable to put off opening an account until you arrive in the country
Why Should I Open a Bank Account for Expats in Belgium?
Opening a bank account for expats in Belgium offers advantages in terms of security, cost, and convenience.
First, it protects your hard-earned money from robberies and unfortunate fire accidents at home. Money at the bank is also insured by a government institution. Because of this, losing money through theft, closure of the institution, or other reasons will not leave you empty-handed. The money will find its way back to you.
Second, you can avoid high foreign transaction fees. Withdrawing or transferring money comes at a cheaper price if a local bank were to be used. Exchange rates are often not competitive as well, which will leave you at a loss. Because of this, if your salary will be credited in the currency of Belgium, it would be practical to open a local bank account.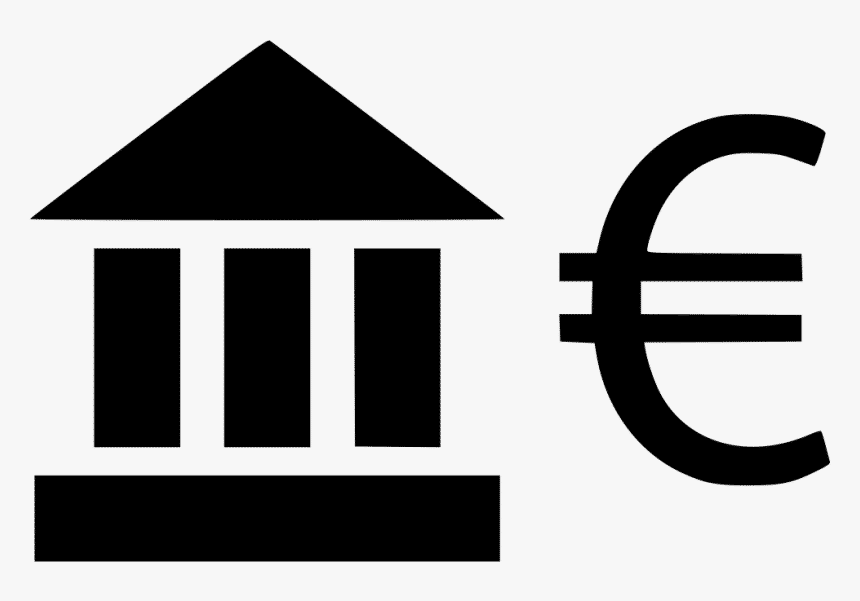 Lastly, you can easily perform your financial transactions. It wouldn't be too difficult to visit a local branch of the bank or find an ATM if needed. Paying for utilities, purchases, and other expenses is more convenient if automatic transfers from the bank account are set up. This can help living in Belgium become more comfortable and easy-going.
On an additional note, banks can also help you build credit. This can create opportunities for loan approvals, which you can use to purchase a car, a home, or start your own business. Individuals planning to obtain citizenship in the country should also consider opening a local bank account for expats in Belgium. It can prove your commitment to permanently moving there.
Communication barriers shouldn't be too much of a problem because major banks in Belgium use the French, Dutch, and English languages in the conduct of their activities. The roster of languages can widen for some banks that have services specifically for expats.
Banks in Belgium often open at 9:00 and close at 17:30, with an hour-long lunch break in between the day.
What are the Different Bank Accounts for Expats in Belgium?
There are different bank accounts for expats in Belgium. Each one of them has specific purposes and benefits. Because of this, you can open different accounts depending on your needs.
1. Basic Bank Account
A basic bank account entitles the holder access to financial services both online and in-branch. However, there can be a fee for every withdrawal, payment, or when requesting an additional card. The fees are often chump change, but over time, they may add up to a considerable amount. Linked credit cards are often not included in this type of account.
2. Premium Bank Account
In comparison, a premium bank account does not charge a fee for every withdrawal. Cards can also be replaced at no cost. But a monthly fee has to be paid.
3. Packaged Bank Account
Paying a higher fee for a packaged bank account provides the holder with credit cards and insurance. This is on top of the online and in-branch services that individuals can access.
4. Savings Bank Account
There are a variety of savings bank accounts created for specific needs. Some involve time deposits, wherein a fixed amount of money is locked in the institution. Interest rates are usually higher, providing individuals with a low-risk investment. If you're planning to save for a specific life event, such as a wedding or your children entering university, there are also accounts that can help you with these goals.
5. Offshore Bank Account
Offshore bank accounts are suitable for individuals who are always on the go, moving from country to country at any given time. These accounts are opened in locations different from where the account holder legally resides. They provide a seamless way to manage various financial transactions wherever you are in the world.
Can I Open a Bank Account for Expats in Belgium Before Moving There?
Yes, individuals can open a bank account for expats in Belgium before their arrival in the country. Non-residents can initiate the application process online and finalize it when they are already in Belgium. This involves visiting the branch of your bank of choice. There, you have to provide proof of identity, such as a passport or an ID card, and proof of legal address. There are some conditions when you have to show proof of residence in Belgium upon issuance of your permit.
The Bancontact (Mister Cash) Debit Card
Previously, bank account holders only had the option of using the ATM of their own bank to conduct financial transactions. However, this has already been changed.
A Bancontact card, which was initially called Mister Cash, is now issued upon opening an account with any Belgian bank. A PIN is given together with the Bancontact card. This can be used to withdraw cash from any ATM in the country and pay for in-store or online purchases. A unique transaction authorization number (TAN) will be provided for online payments, as long as this is enabled for your account.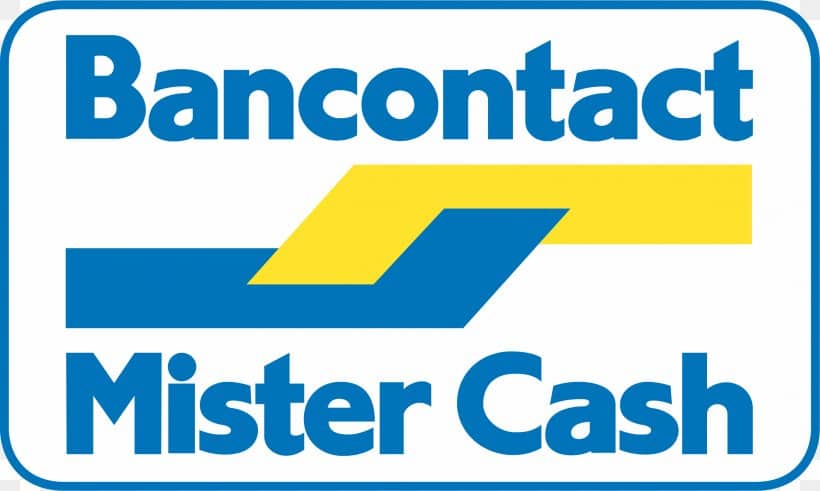 Through this, you can easily pay for almost everything and anything in Belgium, such as gasoline for your car, a tasty snack at a bakery, or the parking meter. It is important to note that payments made through this card can only be done in euros.
Do I Need a Different Bank Account in Belgium for My Business?
Expats who plan to start a business in Belgium should open a separate account solely for this purpose. It should be different from your bank account for personal needs. This is applicable to both self-employed individuals and companies.
Major Banks Where You Can Open a Bank Account for Expats in Belgium
1. BNP Paribas Fortis
BNP Paribas Fortis is the leading bank in Belgium based on total assets. The market share of the bank was 22.22% in the year 2020. This amounts to €247,04 billion in total assets. They have a variety of services targeted at different needs and backgrounds. These include products for daily banking, saving and investing, lending, and insurance.
Products Offered for Daily Banking:
Current accounts: premium pack and Hello4You
Savings accounts: classic, housing, and Hello4You
Payment cards: bank card and credit card Mastercard Gold
The base interest rate per year for the aforementioned accounts is 0.01%. A 0.10% interest rate is given as a loyalty bonus for amounts that stay in the account for 12 straight months. The amount that you can save in these accounts is capped, which ranges from €6,000 to €250,000.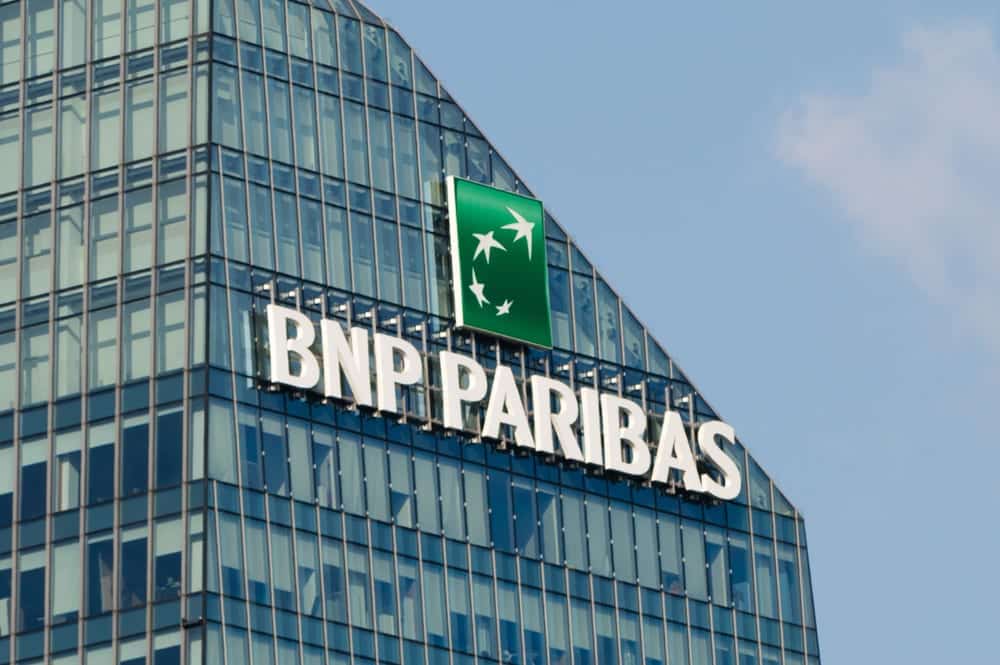 Opening A BNP Paribas Fortis Bank Account for Expats in Belgium
For expats who are residents of certain countries, they can open an account with BNP Paribas Fortis prior to stepping foot in Belgium.
A valid ID card or passport and a certificate of residence issued within the last three months need to be submitted. The applicant should be of legal age and be arriving in Belgium only to study or work. The account must not be used for the conduct of business activities.
To jumpstart the application, a form must be completed online. After this, the applicant will receive a confirmatory email from the bank and should reply with the required documents. This includes a valid ID card or passport and a signed contract between the two parties. Once validated, the bank account will be opened. The holder must schedule an appointment with the branch to collect the physical card upon arrival in Belgium.
The bank also waives the fixed monthly fee for expats who avail of the Premium Pack. This is applicable for the first year upon its opening. After this, expats can change their bank account or continue with the Premium Pack by paying relevant fees.
Current and deposit accounts of any individual, whether they be of Belgian or foreign nationality, are insured. Given that the BNP Paribas Fortis bank is a member of the Guarantee Fund for Financial Services (GFFS), each account is protected for a maximum amount of €100,000.
Expats also have a special team dedicated to them to address their banking concerns.
2. KBC Bank
The total assets of KBC Bank reached €206,60 billion in 2020, resulting in a market share of 18.53%. Their services include savings, investments, pensions, insurance, money lending, and business needs.
KBC Current Accounts for Daily Banking
Standard Current Account
Extra Current Account
Student Current Account
Teen Current Account
Basic Current Account
Current account plus
Holders can enjoy the following services at no cost: contactless payments for items bought in Euro; banking transactions done online and on the mobile; and direct debit and standing order processing. They also have customer service operating from 8 a.m. to 11 p.m. on all days of the week.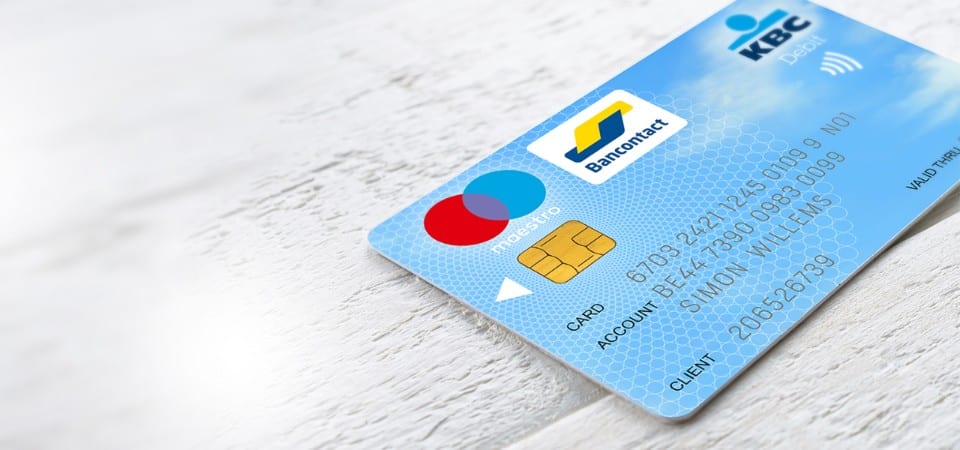 Opening A KBC Bank Account for Expats in Belgium
Anyone above 18 years of age who has a valid ID card can open an account just by visiting their site or mobile app. There is no need to physically visit any of their branches to do so.
Applicants without Belgian citizenship or a permanent address in the country are still welcome. They just need to complete the form online, even prior to their arrival. When already in Belgium, they should head to their branch, sign the form, and obtain their debit card. They must bring with them their valid ID card and residence permit to finalize the application process.
If in Brussels, the bank recommends the KBC Brussels Plus Account for expats. For a fee of €3.25 per month, expats will be given two debit cards. Additionally, they will have access to services related to online and mobile banking, instant credit transfers, cash withdrawals at KBC and other ATMs throughout Europe, and paper-based transfers. Those interested in a credit card also have different options that cost anywhere from €4.25 to €10.25 per month.
Each euro cash withdrawal made at an ATM within the SEPA Zone could come with a fee of €0.30. But internet and mobile banking transactions are usually free of charge. There may be differences in fees depending on the specific type of account owned. In general, doing transactions in a non-Euro currency is charged higher. For example, a non-Euro cash withdrawal at an ATM will be charged a fee that is 3.50% of the transaction value.
There are 13 KBC bank branches throughout Brussels that are specifically for the expat community. Outside of Brussels, bank branches are more for the general public, with no expat desks in them.
Similarly, up to €100,000 for each holder of the current and deposit accounts is insured.
3. ING Belgium
ING Belgium has a market share of 12.44% and a total asset value of €138.31 billion in 2020. This places it among the top 4 largest banks in the country.
ING Current Accounts for Daily Banking
ING Green Account
ING Lion Account
IN Lion Account for Youth
The ING Green Account costs €4.50 per month. With this, expats are entitled to the following: unlimited euro cash withdrawals in the SEPA zone; an unlimited number of account and mandate holders; 2 debit cards; and 60 manual transactions at the branch.
They will also have access to online and mobile banking, money transfer services, mobile payment, and cashback deals. Since this is a multi-currency account, payments are not limited to just the euro. However, a negative interest rate of 0.50% will be applied every year on amounts greater than €250.000.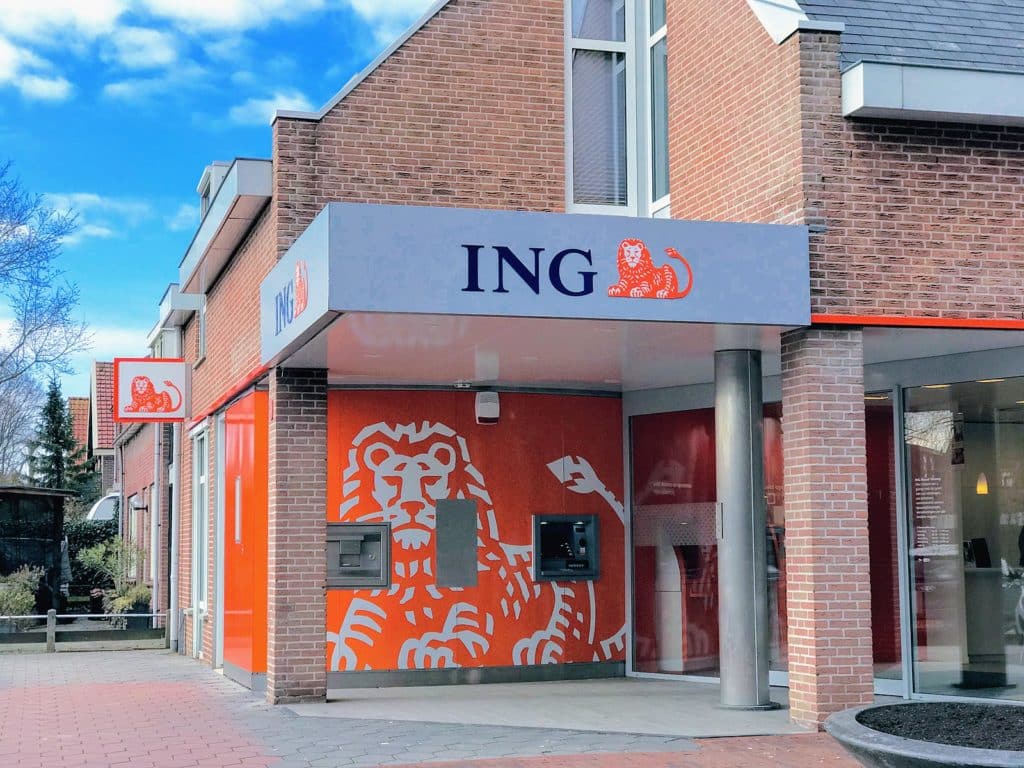 Interested individuals can leave their contact details so that an expat expert can give them a call. The expat expert can help them on their big move to Belgium, guiding them to identify the most suitable service for their needs and lifestyle. Before even stepping foot in the country, all the financial needs of expats will be well underway.
Opening An ING Current Account for Expats in Belgium
Individuals must be 18 years of age or older and have an email address to open an account. They should also not intend to use the current account for business purposes.
Expats can fill out the form online to start the process. In the first step of the application, standard personal information will be asked for. The remaining three steps will require other documentation for approval.
A maximum of €100,000 is insured for each Belgian or foreign national who holds a current or deposit account.
A Summary of the Top 3 Institutions Where You Can Open A Bank Account for Expats in Belgium
Bank
Requirements
Price
BNP Paribas Fortis
18 years old or older
Valid ID card
Proof of Address
€2.00 to €7.50 per month
There are no management fees for the Welcome Pack and Hello4You
KBC Bank
18 years old or older
Valid ID card
Residence permit, if already available
€3.25 per month for a KBC Plus Account
The KBC Basic Account is free
ING Belgium
18 years old or older
Email address
€1.90 to 4.50 per month
The ING Lion Account for Youth is free, but only individuals 18 to 25 years of age are eligible.
Mobile Banks Where You Can Open a Bank Account for Expats in Belgium
With just your mobile phone on hand, you can easily access your bank accounts, make instant payments, and invest, among other things. Mobile banks have widened the accessibility of financial services to anyone, wherever they may be in the world.
Compared to traditional banks, mobile banks often do not have physical branches for their customers. Despite this, the security of your funds is not compromised. Mobile banks are on top of providing the safest and most convenient banking experience for their customers.
Opening an account with mobile banks just requires a few minutes of your time. They usually just ask for a government-issued ID, a photo of yourself, and a visa or residence permit to verify your identity.
1. Revolut
Revolut has grown at a fast pace within 6 years of its establishment. They now have over 16 million users in different countries.
They offer four plans, namely, standard, plus, premium, and metal. The Revolut Standard plan comes at no cost, while the other aforementioned plans cost between €2.99 and €13.99 per month.
With a Revolut premium plan, which specifically costs €7.99 per month, account holders are entitled to spend, exchange, and transfer money with no maximum amount. This can become especially useful for conducting financial transactions that are not in the euro currency.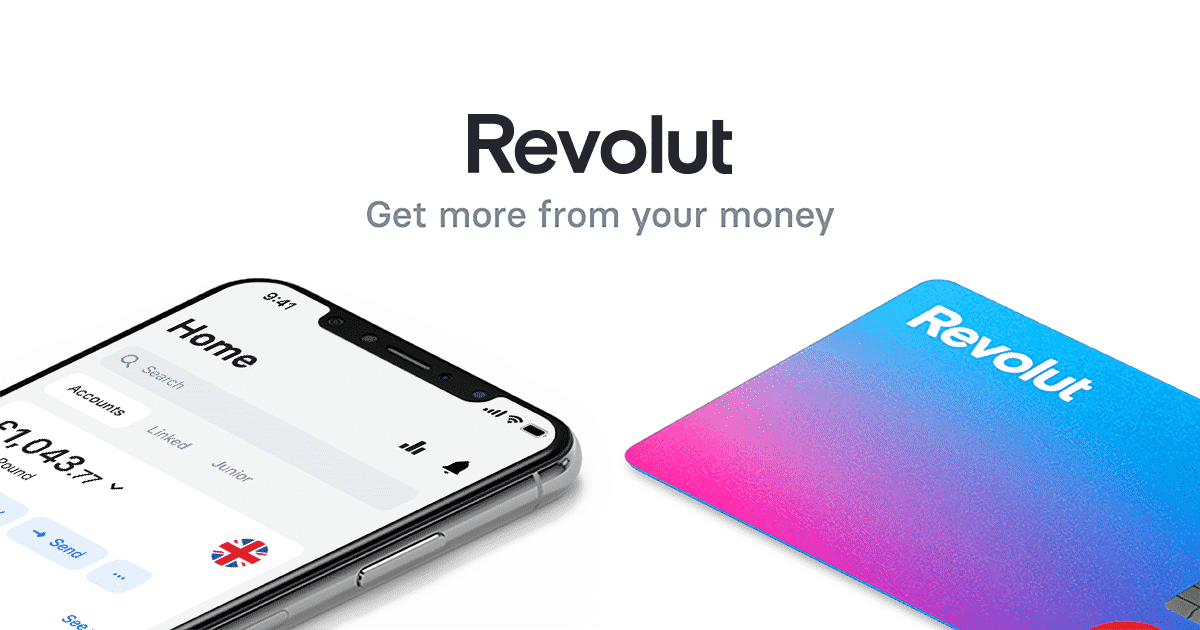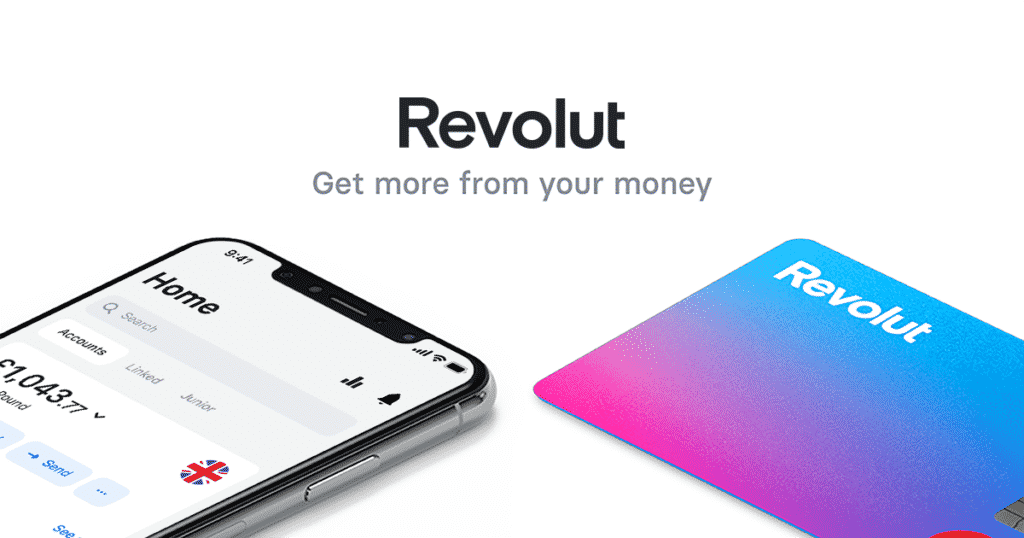 Apart from that, they also claim to have a foreign exchange rate that is 0.58% better than that of the European Central Bank (ECB). Because of this, you won't lose money just from low exchange rates. The transfer fee depends on the specific account that one has, though it is minimal compared to other options. A 0.5% fee is added if one exceeds the monthly allowable amount of the plan.
It also shouldn't take more than a few seconds for your transactions to be completed. Those who need to send and receive money quickly should consider transferring through Revolut.
Up to €400 per month can also be withdrawn from international ATMs with no fees. Beyond this limit, a 2% fee is charged.
Putting money in the Savings Vault of your Revolut account will also earn you high interest per year.
2. Bunq
The Bunq mobile bank was formally established in 2014 when they received their official license from the Dutch Central Bank. They operate in 30 different European countries, with Belgium being one of them.
There are nine plans that are currently being offered, ranging from a standard bank account to a savings account and a business bank account. Prepare to pay €2.99 to €23.99 per month, depending on the specific account you're interested in.
However, you can also open an Easy Savings Personal or Easy Savings Business account for free. These come with high interest rates and zero fees.
If you prefer to get a mobile bank account comparable to what the locals in Belgium have, you can open an Easy Money Personal account for €8.99 a month.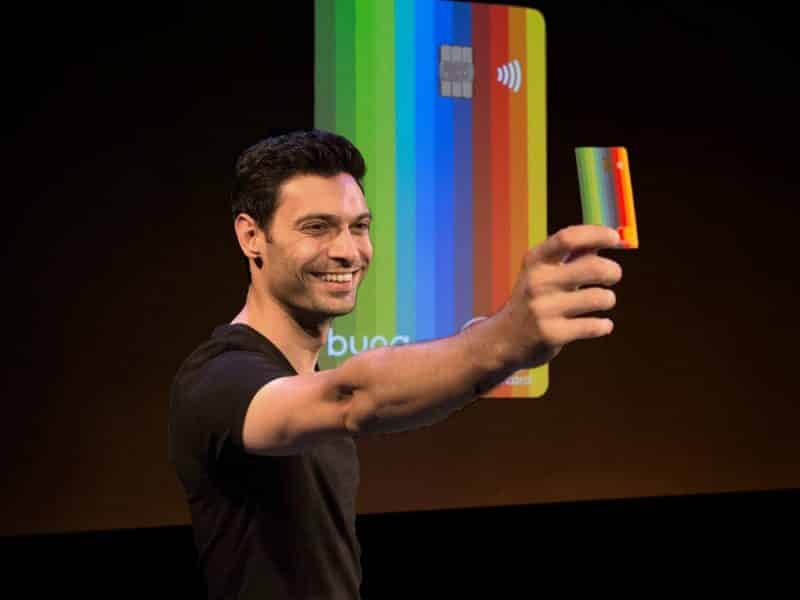 Sub-accounts can also be opened under your main Bunq account. As many as 25 of them can be registered for free. Beyond this, opening a sub-account comes with a price. All accounts are easily accessible through the Bunq app. You also have the option of transferring money between accounts. This can help you allocate your earnings for each expense, such as utilities, travel, and whatever else you may need them for.
To complete the identity verification, users must present any of the following: an ID card, residence permit, or passport. For non-EU nationals, Bunq only accepts passports from certain countries. If this condition cannot be met, the residence permit must be presented. Photocopies of official documents are not allowed to be submitted. Because of this, expats who do not have a passport from the specified countries or a Belgian residence permit cannot create an account.
3. N26
The N26 mobile bank is preferred by many expats in Belgium because no fees are charged for international withdrawals or exchange rates.
In as short as 8 minutes, you can already get a free N26 Standard bank account. Along with this, users will be given a virtual Mastercard that can be connected to Apple Pay or Google Pay. Up to €50,000 can be deposited in an account with no charges applied.
Furthermore, the virtual Mastercard is accepted worldwide and can be used to make contactless or mobile payments for free. They can also withdraw from ATMs in the Eurozone. A maximum of 3 withdrawals per month will be free of charge.
Users who want to obtain a physical bank card can also order one. It will be delivered right to your doorstep for €10.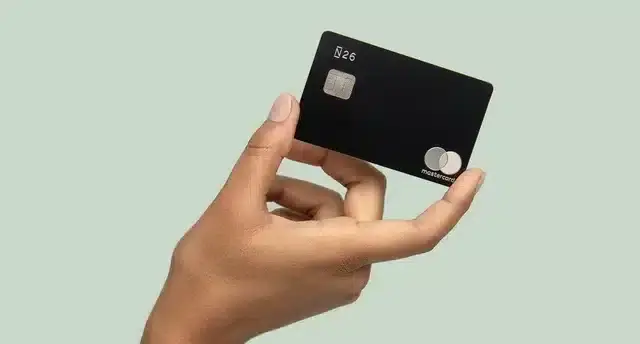 More services are available for their N26 Smart, N26 Metal, and N26 You plans. These range from €4.90 to €16.90 per month. They also have equivalent plans for businesses.
All accounts are protected by the German Deposit Protection Scheme. This covers up to €100,000 worth of deposits.
To open an account, users must download the app and verify their identity. Once approved, they will be given an N26 debit card. Information about personal details, phone numbers, and taxes will be asked for.
Applicants must be 18 years of age or older, be residents of specified countries, and have a passport, ID card, or residence permit.
Due to the popularity of the mobile bank, they have set a ceiling on the number of new bank accounts that will be approved. As of now, only premium accounts can be opened in Belgium.
A Summary of the Mobile Banks Where You Can Open A Bank Account for Expats in Belgium
Bank
Requirements
Price
Revolut
Personal information: name, birth date, address, email
Selfie
Passport
€0 to €13.99 per month
Bunq
Address
Valid ID, residence permit, or passport
€0 to €17.99 per month
N26
Valid ID, residence permit, or passport
€0 to €16.90 per month
Conclusion
To recap, expats can choose from the three main banks in Belgium, namely, BNP Paribas Fortis, KBC, and ING Belgium. In terms of mobile banking, they can consider Revolut, Bunq, or N26. However, this list is not exhaustive. There may be others that fit your budget and preferences better. Nevertheless, starting with the major financial institutions can provide you with peace of mind. Your hard-earned money should, after all, be entrusted to someone reliable who won't give you a headache.
With this, individuals should consider opening a bank account for expats in Belgium prior to their move. This is especially advantageous for expats planning to stay in the country for the long-term or eventually apply for citizenship.
Different bank accounts can be opened depending on your capacity to pay, goals, and lifestyle. Because of this, it would be good to compare each one of them to determine which one fits you the best.
Pained by financial indecision? Want to invest with Adam?
Adam is an internationally recognised author on financial matters, with over 496.3 million answers views on Quora.com and a widely sold book on Amazon