Pershing Nominees Limited Review 2022 – that will be the topic of today's article.
Nothing written here should be considered as formal financial, or any other kind of advice, and some of the facts might have changed since we penned this article.
For any questions, or if you are looking to invest, you can contact me using this form, or via the WhatsApp function below.
Introduction
Pershing Nominees Limited is a dormant company incorporated on December 2, 1986 with a registered office in Liverpool, Merseyside. Pershing Nominees Limited has been operating for 34 years. According to the latest statement of confirmation, filed on May 10, 2021, there are currently 2 acting directors and 1 acting secretary.
Pershing provides a wide range of financial business solutions to investment banks, broker-dealers, wealth managers, financial planners and consultants in the EMEA region. The company provides sophisticated front-end technologies and flexible middle-office capabilities with execution, settlement, and storage services. They are backed by a solid regulatory and legal framework, as well as the expertise and experience of asset-specific clients.
Pershing is a trusted, verified and proven company, they protect the interests of the clients, providing them with safety, reliability, and greater profitability. They know they can rely on Pershing industry expertise, the innovative solutions and our powerful technologies. The clients who are leaders in their fields choose Pershing because they are leaders in their field.
Pershing also helps its clients grow their businesses, maximize opportunities and create competitive advantages. Everything they do is backed by their core commitment: personal investment in the success of your business.
In a world full of uncertainty caused by a rapidly changing market landscape, you need to choose a firm with which to do business safely.
As a leading provider of financial solutions to banks, broker-dealers, asset managers and advisors, security is key to everything Pershing does. Below are some of the key strengths of the company:
Financial strength and stability
Pershing's parent company, BNY Mellon, is an AA-rated bank recognized by one of the Global Systemic Banks (G-SIB). And Pershing has assets, income, and capital that indicate financial strength and stability.
Experience in regulatory compliance
The company has extensive experience in regulatory compliance (such as MiFID II, SRDII, SFTR, SMCR, CSDR), which means it can help you navigate an ever-changing and complex regulatory landscape. It also helps shape and improve the industry by working closely with regulators in various jurisdictions: FCA in the UK; Jersey Channel Islands Financial Services Commission; and the Central Bank of Ireland in the Republic of Ireland.
Custody
Pershing is a part of BNY Mellon, one of the world's largest custodians with a long history of custody expertise and experience. Storage is at the heart of what they do, so you can rest assured that Pershing is a safe choice.
Client asset protection
Protecting clients' assets is the company's main focus and remains their core strength. In these volatile times, it can provide you and your investors with security and confidence.
Leading market position
Pershing is the market leader in the outsourcing of clearing, settlement, and storage. This is the essence of our business. Along with its compliance function, they add value to their client's business.
Stability and reliability
Pershing's reliable technology, resilient connectivity and regularly reviewed and validated business continuity plans combine to give you the confidence that your business is well protected and compliant.
Let's learn more about what services are provided by Pershing and how they can improve your business. Here are the main services offered by the company:
Clearing, settlement and custody
Investment and platform solutions
Technological solutions
Trade services
Clearing, settlement, and custody
By partnering with Pershing for clearing, settlement, and/or storage, the scalable operations can make your business more efficient. You can replace high fixed operating costs with variables and stay ahead of ever-changing rules.
Pershing can take over the entire lifecycle of a transaction, giving you more time to do what you do best – invest in your customers' needs.
Clearing and settlement
Partnering with the market leader for your clearing and settlement will help you improve efficiency. By working with Pershing you can:
Focus on growing your business
Reduce the cost of compliance, technology and operations
Respond quickly to market and regulatory changes
Concentrate on your core competencies
Work with a firm whose core business is clearing and settlement.
Key features of Pershing's clearing and settlement services include:
Full processing from front to back
Wide range of instruments (stocks, fixed income, ETFs, etc.)
General clearing memberships in major central counterparties: LCH Limited, LCH SA and EuroCCP
Efficiency through processing
Audit trail of all actions and decisions on transactions
Custody
When it comes to custody, everyone wants to rely on the market leader. Pershing's parent company, BNY Mellon, is one of the world's largest custodians, and Pershing is committed to storing, maintaining, segregating and reporting on clients' assets around the world.
They offer a choice of Business Process Outsourcing (BPO) or a fully disclosed solution. When using a BPO solution, Pershing is not disclosed to your client and you use your name and balance to support transactions with appropriate capital and liquidity requirements. The fully disclosed model is an investor deposit solution.
Pershing is revealed to your client as the custodian of their assets. As part of a fully disclosed solution, trading and settlement risks, related regulatory obligations, capital and asset liquidity requirements, and custody are transferred from you to Pershing. Pershing also assumes responsibility for custody operations (such as dividend payments and corporate notification) and regulatory reporting.
In addition to the company's UK custody service, it also offers international storage through Pershing (Channel Islands) Limited. If you require European custody outside the UK, they can provide it through Pershing Securities International Limited in Dublin.
Back and middle office services
Partnering with Pershing will give you strong support for your trade lifecycle management. Back and middle office are key functions in financial institutions. But how much are they costing you in terms of headcount, technology, and regulatory compliance?
While working with Pershing, you can streamline your workflow both in the back office and in the middle office. You can also reallocate resources to where they need to be focused – on core front office areas such as sales, research, customer relations, and building your brand.
Pershing provides integrated end-to-end trade lifecycle management – from execution to custody:
One-stop solution from a trusted and trusted supplier
Choose customized or turnkey outsourcing solutions
Replace fixed costs with variables.
You can also gain access to a global network of market experts, allowing you to expand your business and quickly enter new markets.
You can reduce operational risk by engaging a leading expert and reduce the need for capital and costly IT and infrastructure upgrades.
And finally, you can rest assured that the company's resources, services and systems comply with applicable regulatory requirements. They are also protected from ongoing market and regulatory changes such as MiFID II / MiFIR in the future.
Investments and platform solutions
Usually developing new ways to help investors to achieve their investment goals, is very expensive and time-consuming. This is why Pershing provides wealth managers and advisors with a wide range of tax-efficient services, tools, and products. The company can help you provide innovative asset management solutions to help you improve the performance of your business.
Investor reporting
By choosing Pershing, you will have access to superior rating reports that bring clarity to your customers and enable you to offer an improved level of service.
Clear graphical presentation of investment results
Intuitive design, workflow and layout
Customizable, including investment commentary, performance metrics and asset allocation
Top-level information followed by a more detailed breakdown
Reports will be marked with a white label to match your branding and enhance your brand awareness.
Your clients will have easy access to the information they need and clear visibility for the decisions they need to make to meet their future financial goals.
Pershing's assessment reports demonstrate the quality of the service you provide and build a sense of trust and confidence through an easy-to-understand document.
Investor Portal: Nexus Investor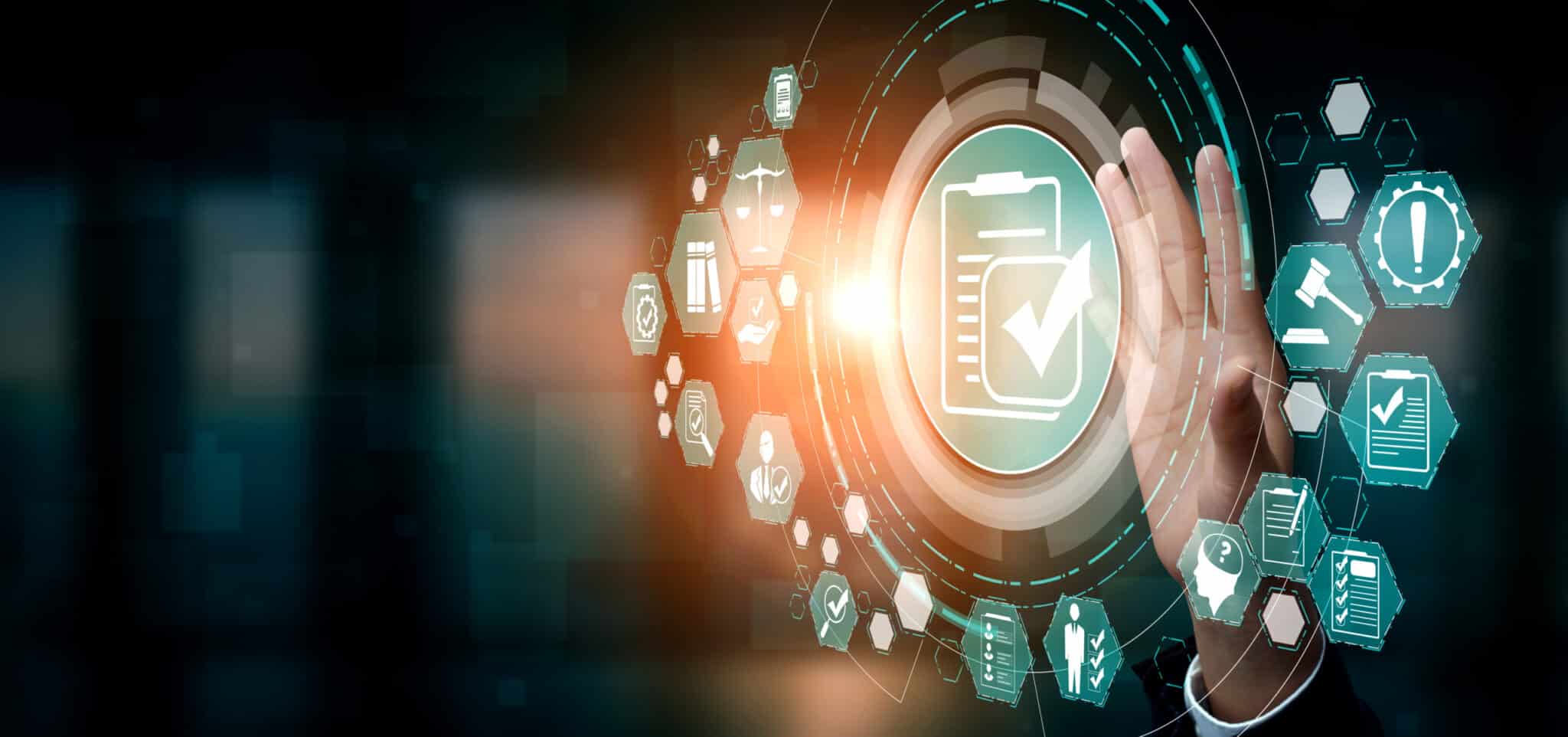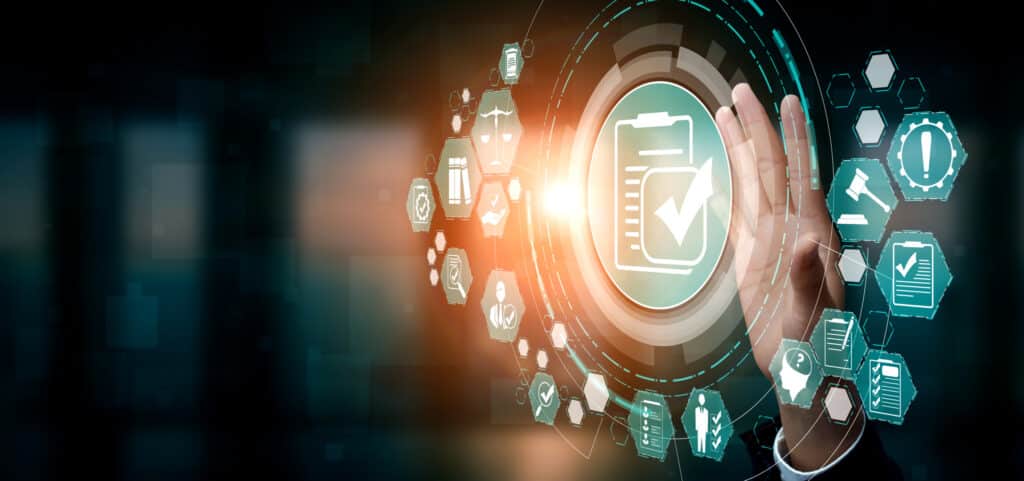 Nexus Investor is one of the best investor portals available on the market. It provides your clients with a highly sophisticated and feature-rich investment portal that provides the latest reporting with a fully integrated view of all their investments.
It is already integrated with Pershing custody functions and back-office services and works seamlessly with our Pershing Nexus Wealth digital professional portal.
Your clients can:
Access to the portal on the go – it will work on almost any mobile device or tablet; customers just need an internet connection
Choose how they will communicate with you via live chat, video, phone or email.
Check your investments yourself, 24/7
Receive alerts and news about their investments
View documents online through an integrated document management system
Your advisors can:
Adapt to the changing ways of doing business for your clients
Simplify communication with your customers
Record all messages (chat, video, phone or email) for MiFID II records
Screen sharing with your clients, making it easy to view and discuss your portfolio remotely
Reduce the time it takes to submit basic investor inquiries
Brand the portal with your corporate identity, improving your professional image
Retirement solutions
Retirement planning is the key to helping your clients achieve their long-term financial goals. We have developed the Pershing Self-Investing Individual Pension System (SIPP) specifically for the wealth market and consultants. It provides choice, security, and value for both you and your customers.
The SIPP accounts can be easily managed along with other shared investment and tax plans through their proprietary online platform – all from a single window.
With most traditional SIPP service providers, your customers typically have to wait 6-11 weeks for the base tax rate to be refunded. With Pershing SIPP, tax breaks for qualifying contributions are pre-funded, so money is available to invest immediately. Moreover, Pershing can customize its SIPP according to the client's business model.
Pershing SIPP is in compliance with capital adequacy rules and will meet current regulatory requirements.
Technology solutions
Only continually investing heavily in the technology can help you transform your business. That is why Pershing is working to further develop it.
The breadth of features, capabilities, and reliability of the systems transforms your business, allowing you to work more efficiently, enter new markets and introduce new products. And the company's core patented Nexus technology will help you improve efficiency, increase productivity and reduce risk.
Pershing offers a powerful professional and investor portal for wealth managers and advisors who work together.
Called Nexus Wealth® and Nexus Investor®, they are fully integrated with Pershing's core technology systems. This gives you easy access to our award-winning custody and outsourcing services. It also means:
You only need to manage one relationship.
Updates and updates will happen automatically
Everything works together
These front office features provide you with a turnkey end-to-end processing system that streamlines your operations and dramatically improves your business efficiency.
Professional Portal: Nexus Wealth
Nexus Wealth® is Pershing's front-end system for asset and investment managers to help you work more efficiently and collaborate more effectively with your clients.
It has two components:
Portfolio Management System (PMS) to help change the way clients' portfolios are managed.
A consulting portal with a customer relationship management (CRM) system that allows you to spend more time on customer service and less time on administration.
Nexus Wealth modules work together but are also available separately.
PMS: the main benefits for you
Nexus Wealth PMS is one of the most advanced portfolio management systems that allows you to manage your investors' portfolios faster, easier and more efficiently.
This allows you to improve the efficiency of your entire company and focus on the most important priority while helping your clients achieve their financial goals.
You can choose from a wide range of investment professionals' indicators to measure and analyze performance. Based on this analysis, you can create the best performance reports on the market that can be easily customized for your customers.
Superior features simplify regulatory compliance, and a built-in portfolio notification system alerts you immediately to any potential regulatory violations.
The system also identifies key changes, which means that possible deviations from portfolio tolerances can be easily identified, making it easy to manage exceptions.
Bulk Portfolio Rebalancing can save you weeks of administrative work, saving you time and staff costs.
Consultant portal with CRM: the main benefits for you
The portal is fully integrated with existing Pershing systems, making it easy for your IT and operations staff as they only have one vendor to manage.
Automated task capabilities that are integrated with Microsoft Outlook so you can manage your clients throughout the entire consulting process.
Direct processing means there is no need to re-enter information, increasing accuracy, efficiency and audit trail.
It's a web-based system with great mobile features, so you can work anywhere and on virtually any device.
Choose a way to communicate with customers: online chat, video, secure messaging, etc.
All communications with your customers are recorded to help you meet MIFID II requirements.
A document management system makes it easier for you to do business
The mapping feature allows you to easily see where all of your customers are in order to manage your time more efficiently.
The company's core technology: Pershing Nexus
Keeping abreast of the latest advances in IT is costly, disruptive, and ever-changing. It's our business to invest heavily in technology, so you don't have to.
Pershing Nexus® is the technology behind our middle and back-office systems that takes all the hard work of supporting your business. Through Pershing Nexus, you will have access to the full range of Pershing services, from trading and execution, settlement and custody, to investment reporting.
Safe, reliable, and proven, Pershing Nexus is constantly updated with powerful new features, functions and products, so you can focus on growth and focus on what you do best – customer service. More importantly, Pershing Nexus is constantly responding to the ever-growing market demands of changing regulatory requirements, so you can always be one step ahead.
Connectivity
Pershing's open architecture technology and an independent approach to business models mean that they have complete flexibility and give you the choice of how to integrate your chosen systems with ours and how you transfer data between us. They give you the freedom to choose the connection that works best for your business.
The choice of front office systems to integrate with the Nexus® is entirely up to you. You have the following options:
Nexus Wealth® and Nexus Investor® client systems, which are fully integrated with Nexus®
Your own patented system
Third party system from your chosen provider
Pershing's many years of integration experience means that they can advise you on the best route that suits you. They are currently integrating with about a dozen third-party application providers such as CRM, portfolio management, and investor portals.
Nexus Web Services provides an industry-standard interface to connect to Nexus business functions in real-time. They offer a variety of data file interfaces to enable the bulk transfer of information between your systems and theirs.
Trading Services
In the face of increasing market complexity and regulation, trade has become a complex task requiring regulatory and technological knowledge, requiring both time and service costs.
To address this problem, investment managers are increasingly turning to outsource their dealing services to focus their time on their core services.
Pershing combines access to liquidity with seamless and user-friendly execution services backed by cutting-edge technology and extensive experience. From global execution to settlement and storage services, and thanks to the international reach, Pershing brings to you experience as well as operational simplicity and efficiency.
The company's services are available in the following asset classes: funds, global stocks, ETFs, bonds, fixed income, and currencies.
Global Electronic Equities Trading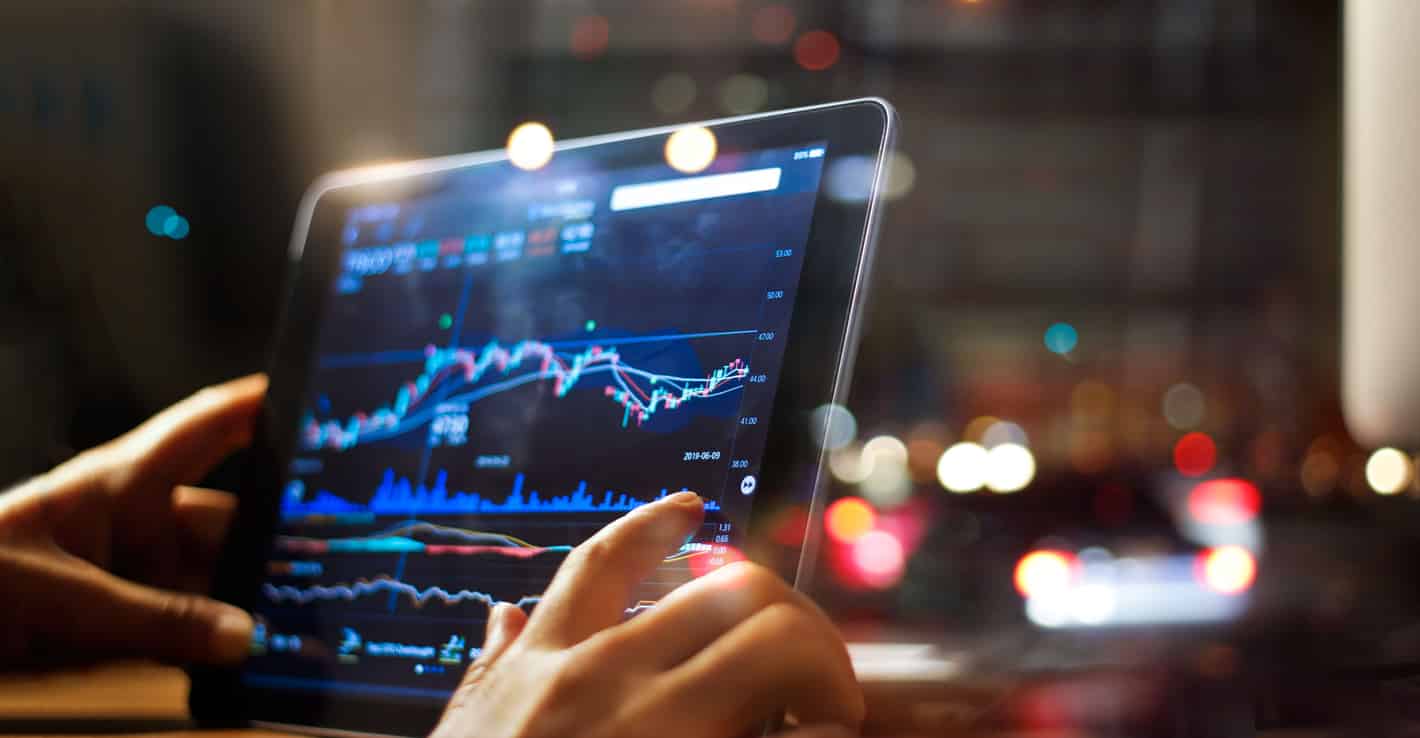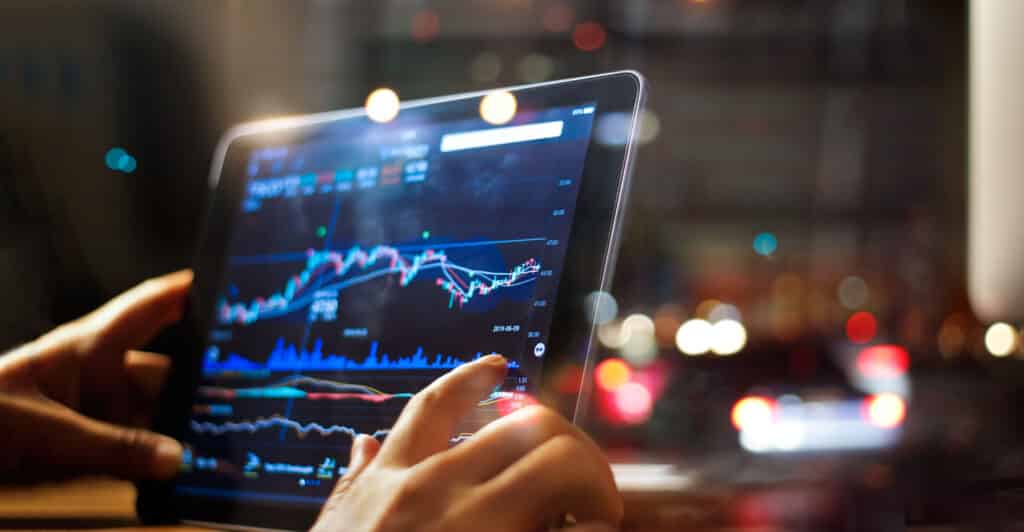 Pershing provides world-class execution services that give you access to all major international stock markets. Backed by cutting-edge technology and deep expertise, they offer fully independent brokerage services that put your interests first.
Pershing's e-stock trading service provides you with integrated, global execution, settlement, and custody solutions that can dramatically reduce costs. And you can optimize your operations with Straight Through Processing (STP), creating a smooth, efficient, and hassle-free trading environment.
Pershing uses a full suite of best-in-class third-party algorithms to access liquidity on global exchanges, multilateral trading platforms (MTFs), and dark pools to suit a wide range of your trading strategies and needs.
Its smart order routers provide liquidity on primary exchanges, MTFs, systematic internalizers, and dark pools.
Improved end-to-end processing from run to settlement protects data integrity and reduces the risk of data transfer.
The company is committed to ensuring that you fulfill all of your performance, regulatory, reporting, and governance responsibilities at all times.
The conflict-free, agency-only approach means that the team is completely independent and impartial when it comes to finding the best execution for your order flow.
Pershing's in-house Execution Quality team will provide you with customized "best execution" reports that measure the performance of algorithmic and electronic trading.
Global Execution Services for Wealth Managers and Advisors
Pershing provides 24/7 global execution services for a variety of asset classes in the UK, Europe, the US, and Asia. Pershing desks in London, New York, and Asia can access multiple pools of liquidity through electronic and voice execution channels.
Pershing Trading Services prides itself on building long-term relationships with your investment managers. Getting to know you and your business is key to them providing efficient execution services.
The Pershing broad coverage of asset classes and integrated execution-to-settlement services can help you save significant middle and back-office administrative costs.
As an Executing Broker, Pershing Trading Services manages all trade reporting in accordance with Approved Publication Agreements (APA), RTS 28 Annual Publications, and RTS 27 Data Analysis.
Their dedicated Transactional Cost Analysis (TCA) department provides regular best execution reports for all orders placed on your behalf.
Advanced end-to-end processing protects data integrity, reduces data transfer risks, and provides much greater transparency to your trading activities.
Pained by financial indecision? Want to invest with Adam?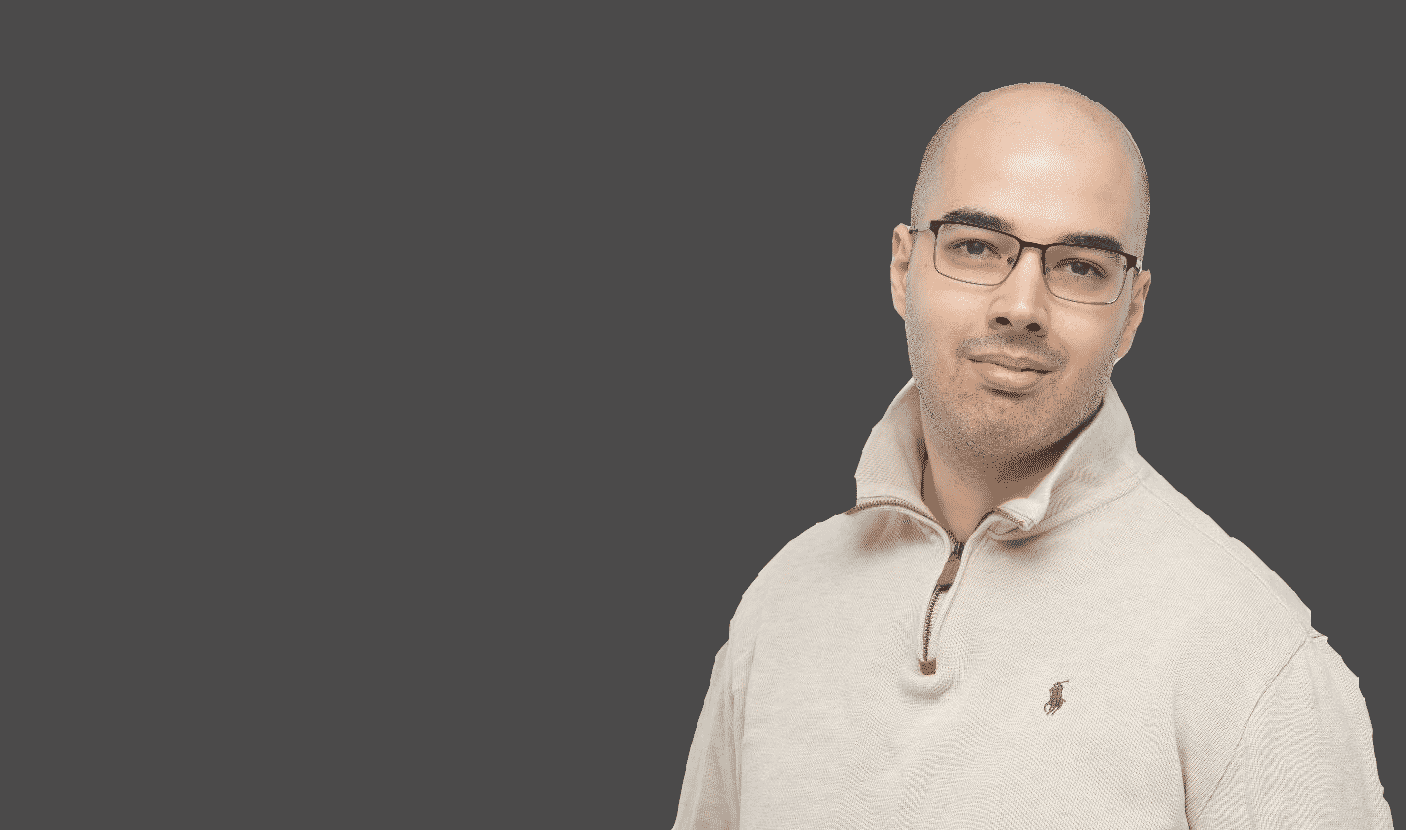 Adam is an internationally recognised author on financial matters, with over 323.3 million answers views on Quora.com and a widely sold book on Amazon
Tags
expat investment advice
,
Global Electronic Equities Trading
,
Global Execution Services for Wealth Managers and Advisors
,
Investor Portal: Nexus Investor
,
pershing customer service
,
pershing keen nominees limited
,
pershing limited
,
pershing nominees limited companies house
,
pershing nominees limited regulated
,
Pershing Nominees Limited Review 2021
,
pershing nominees limited review 2021 review
,
pershing securities
,
pershing securities limited
,
Professional Portal: Nexus Wealth