This article will review Platform One Hallmark Savings Plan. It will tackle the features of such plan, the charges imposed, as well as the positives and negatives of having one. Let's start by getting to know Platform One.
If you want to invest as an expat or high-net-worth individual, which is what I specialize in, you can email me (advice@adamfayed.com) or use WhatsApp (+44-7393-450-837).
This includes if you have a policy and aren't happy.
Who is Platform One?
A partnership of well-known financial industry organizations created Platform One in 2011. It was founded to serve UK high-net-worth clientele and fulfill worldwide market needs.
Advisors and their clients may reap the benefits of Platform One, a wrap platform with high service standards and UK regulation. The Financial Conduct Authority oversees all of their UK operations since they are registered in England and Wales. Platform One allows investors to manage their assets securely and reliably.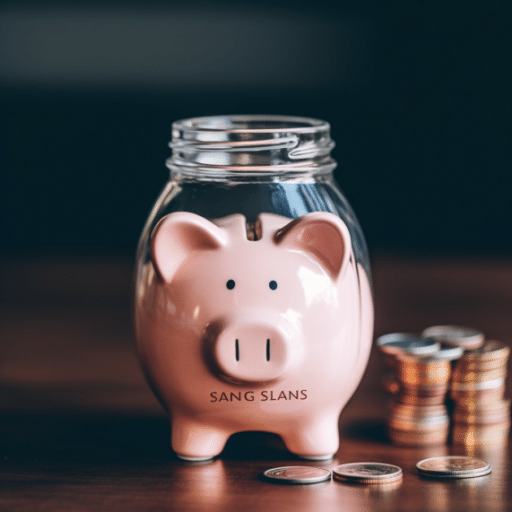 What services does Platform One offer?
Numerous services, both local to the United Kingdom and global in scope, are available via Platform One. Their UK offerings include, among other things, a platform, cash management, business alliances, and custom-built infrastructure. Overseas services and commercial partners are all part of its worldwide offering.
Their UK solution is geared for licensed UK and offshore advisors who need a central hub for handling UK-based client assets. This service offers open and affordable options that follow the guidelines of the Retail Distribution Review (RDR).
On the other hand, they offer an offshore multi-currency solution where fees are agreed with clients. This solution is not based in the UK. The fund manager will credit the underlying client's cash account with any yearly management charge rebates made on behalf of the fund.
They provide a conventional commission service worldwide from their UK base without any hidden or extra fees for advisers. This ensures that the customer will not be hit with any hidden costs or fees in addition to the fund's stated expense ratio.
Getting to Know the Platform One Hallmark Savings Plan
What are the key features of the Plan?
Platform One provides its customers with a savings scheme known as the Hallmark Savings Plan. This plan is tailored to meet the needs of persons working abroad who want to maintain consistent contributions, either individually or as part of a corporate group pension program. This plan is said to be both secure and innovative, providing investors with a range of attractive features.
One key feature of the Hallmark Savings Plan is that it can be denominated in a variety of currencies, including US dollars, British pounds, Hong Kong dollars, Japanese yen, Swedish krona, and Euros. This makes it a flexible option for investors who may be based in different countries or who prefer to hold their savings in a particular currency.
The Platform One Hallmark Savings Plan gives investors located in the UK access to solutions and investments that are based on clear cost structures. For overseas advisers, meanwhile, the firm offers a commission-based option. But that's not really a very good alternative since fees may not be very clear.
What are the advantages and disadvantages of the Platform One Hallmark Savings Plan?
First, the advantages
You may take as much money out of your Hallmark Savings Plan whenever you want with no early withdrawal fees.
There is no commission or other hidden fees associated with this plan. Besides, since all fees are listed upfront, it costs less than bond-based alternatives.
There is no term required, so there are no surrender penalties to worry about.
The savings plan provides access to a range of investment options, including funds, passive trackers, and equities.
The savings plan can be denominated in various currencies, providing greater flexibility for international investors.
The disadvantages
There are charges for currency trades, which may not be as cost-effective as UK or US models, even with discounts.
Investors should be mindful of their tax responsibilities; many nations do not recognize any tax exemptions outside of a pension.
This is a fee-driven product that requires payment at outset, so investors should carefully consider the costs involved.
Initial capital is needed, and ongoing trading costs may exceed initial investment.
How much does Platform One charge for the Hallmark Savings Plan?
The minimum establishment charge for this plan is 500 pounds, but this may vary depending on the adviser. In addition, there is an annual platform and portfolio charge of 0.30% and 78 euros, respectively. Adviser and fund manager charges can both range from 1% to 1.5%. On the other hand, there are no surrender charges.
While it is possible to choose low-cost investment products like ETFs to reduce the charges mentioned, the fees can accumulate over time. At one glance, the Platform One Hallmark Savings Plan offers a more economical alternative to many other savings plans. Nevertheless, the overall fees don't really look good. They can affect your investment returns too.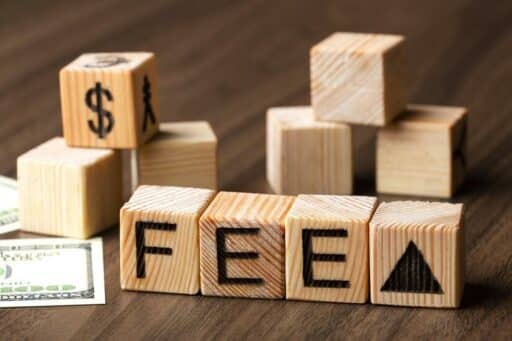 How flexible is the Savings Plan?
The Platform One Hallmark Savings Plan service is distinct from traditional life company products like Friends Provident Premier Savings Plan or RL360's Quantum, which can be costly and inflexible in terms of premium payments and investment choices.
More options for both individual savings and pension contributions are available through the Hallmark Savings Plan. Clients can adjust their contributions based on their current circumstances, and the plan is easy to manage if they opt for the RDR compliant version.
What investment options are available?
The Platform One Hallmark Savings Plan offers a variety of investment options, with more than 5,000 risk-rated funds available for clients or their advisers to select from. These funds cover all major world markets and investment classes, which provides investors with a diversified portfolio that can help mitigate risk.
To assist clients in making informed investment decisions, the funds section of Platform One's website gives updated monthly performance statistics and daily fund prices. Additionally, fund fact sheets are available for download, offering further details on each fund.
Platform One Hallmark Savings Plan Review: The Bottom Line
The Platform One Hallmark Savings Plan has some nice benefits, but expats might not be able to use the most affordable and clear form of the plan. Also, there may be better investments that can be made for less money.
The insurance shell format of the Platform One Hallmark Savings plan may not work for everyone as well. If you don't like this strategy, you're probably better off shopping somewhere else. The same goes if you want your finances to grow as much as possible without exorbitant charges or commission-based advisers weighing you down.
Ultimately, it is important to carefully consider all the available investment options before making a decision to make the most suitable and profitable option for your financial targets.
Adam is an internationally recognised author on financial matters, with over 694.5 million answer views on Quora.com, a widely sold book on Amazon, and a contributor on Forbes.