Let's discover the history of Praemium, its offerings, and how it can help your investment journey. We'll get to know if this online investment platform is apt for you.
If you have any questions or want to invest as an expat or high-net-worth individual, you can email me (advice@adamfayed.com) or use these contact options.
This includes if you have money with Praemium and aren't happy, or are thinking about investing with them.
Who is Praemium?
Praemium was founded in 2001 with the intention of streamlining and simplifying the intricate procedure of wealth management. The Melbourne-based company set out to create a cutting-edge investing platform after seeing the disruptive potential of technology in the sector. Praemium is listed on the Australian Securities Exchange or ASX.
Praemium's technology is very adaptable because it was developed in tandem with wealth management experts. Praemium provides a unified platform made especially for advisors, forming a cooperative effort to supply them with the tools they need to provide first-rate advisory services.
This paves the way for advisors and private wealth managers to customize solutions to the specific needs of their clients of varying sizes. With this platform, clients can see their complete wealth portfolio in one place, since custody and non-custody solutions are effortlessly integrated.
The platform's standout feature is the daily floating of model weights, which, like a fund structure, guarantees constant model alignment. The Investor Portal is also vital component since it provides access to investors' portfolios around the clock, seven days a week.
Praemium currently oversees and reports on over $230 billion in Funds Under Administration for Australia's most illustrious institutions, private wealth organizations, and advice practices. They continue to serve retirees, pre-retirees, self-managed super funds trustees, and high net worth Investors with their wealth management and tech services.
In addition to supporting many currencies, the platform accepts Australian Dollars (AUD) for payment of international security transactions. Advisors may manage model portfolios with ease thanks to a streamlined technological interface. Some of the elements that contribute to effective portfolio management are online editing, bulk uploading, and real-time validations of changes.
Praemium's platform is distinguished by its extensive reporting capabilities, which supply advisors with in-depth insights and analysis. In addition, the robust engine of the platform handles rebalancing tasks, freeing advisors from this time-consuming process so they can concentrate on making strategic decisions.
Letting Go of Praemium International, UK Biz
Praemium first entered the British market in 2006, and in 2012, it expanded to Jersey. However, both operations were divested to Morningstar in December 2022 as part of the US-based financial services firm's acquisition of Praemium International and UK units. The 35 million pound cash purchase was first unveiled in 2020.
Praemium previously said the move to exit its UK and foreign companies was part of its objective to accelerate its domestic growth trajectory in the Australian market. The offloaded divisions were renamed Morningstar Wealth Platform.

Praemium Products and Tech Services
Managed Accounts
Praemium was an early innovator in Australia, offering the country's first Managed Account in 2005. The company has helped clients make the switch to Managed Accounts by partnering with innovative businesses across Australia and continuously iterating and improving its product.
Praemium's tech is the backbone of the company's Managed Account service. Financial advisors' business models may be revolutionized by this modern software, giving them more time to devote to meaningful interactions with their clients and zeroing down on giving those clients what they really want.
Over 350 domestic and foreign model portfolios and underlying investments are available to clients through the Praemium SMA (Separately Managed Account). Advisors can construct diverse portfolios for their clients by choosing from numerous asset classes, including local and overseas listed stocks, exchange traded products, unlisted managed funds, and cash.
The Praemium SMA also allows for additional portfolio customization via a number of available settings. Locks, holds, and substitutions are all tools available to advisors for accommodating their clients' individual needs. The solution's inclusion of ESG filters streamlines the process through which ethical issues can be included into a client's portfolio.
By utilizing Praemium's Managed Account solution, financial advisors may provide their clients with a high-quality, individualized investing service that is backed by sophisticated technology and several investment vehicles.
Private Wealth
At its inception, Praemium was designed to serve the private wealth management needs of Australia's most prestigious financial institutions and stockbrokers. The company has worked with private wealth customers to create a flexible platform for high net worth investors.
Praemium bought Powerwrap, a private-wealth-focused platform, to increase the depth and breadth of its unique private wealth features. Praemium's extensive range of assets and services is unrivaled in Australia thanks to this strategic acquisition.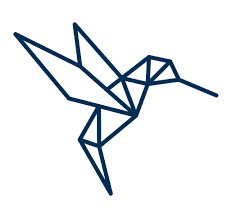 Praemium has proven itself adept at meeting the needs of high net worth and ultra-high net worth investors, as seen by the widespread use of its technology by private wealth firms and family offices in Australia. For complex, large-scale transactions, Praemium's clients can use the company's individualized execution capabilities, upscale investment opportunities, and enterprise-level infrastructure.
To help financial advisors create portfolios that may satisfy the demanding requirements of their wholesale clients, Praemium has compiled a comprehensive list of assets, investment managers, and funds. The platform has the features needed for streamlined portfolio management and reporting.
In addition, Praemium provides a mailbox service for individual Holder Identification Number assets and broad corporate action management.
Praemium offers one of the largest investment menus to super rich investors since they want new and intriguing investments. Among these include cash, fixed interest, term deposits, options, foreign and domestic bonds, and margin lending, as well as retail and wholesale-only managed funds, separately managed account model portfolios, ASX-listed securities, international securities from over 19 exchanges, and ASX-listed and international securities.
Praemium also recognizes the growing interest in alternative assets for private wealth portfolios because of the promise they have for reducing volatility and increasing diversification amid their low correlation with more conventional asset classes.
Managing and reporting on alternative assets as part of a consolidated investment portfolio is a specialty of Praemium's, even though such assets may not normally feature on platform-approved product lists due to their complexity in administration and reporting.
Advisors may now utilize Praemium's proficiency in managing complicated assets to reliably include alternative investments into client portfolios and deliver thorough reporting.
Investments & Superannuation
Praemium lets financial advisors build superannuation or non-super investment portfolios that meet their customers' wealth management goals and investing preferences. Praemium only allows top managers on their platform by emphasizing governance. The organization also tracks investing industry trends to offer advisors and clients the latest investment prospects.
Advisors can access over 80 of the world's top investment management organizations, including specialized managers usually reserved for wholesale and institutional investors, through Praemium.
Praemium's investment and superannuation options provide many benefits. First, they make the investment process transparent for advisors and their clients. The platform offers many investing options for flexibility and diversification. Competitive pricing helps advisors provide cost-effective solutions to customers as well.
Advisors can also combine their customers' superannuation and non-superannuation portfolios on Praemium's platform. Praemium is one of the few systems that consolidates management and provides a holistic view of total wealth for advisors and clients.
Praemium SuperSMA
Through Praemium's SuperSMA, users have access to a variety of investments through a registered managed investment scheme. The SuperSMA includes multiple accounts that are designed for specific times in one's life. Accumulation, Transition to Retirement, and Account-Based Pension Accounts are examples.
Such accounts let financial planners provide retirement plans that grow with their customers, meeting their changing demands for income before, during, and beyond retirement.
Praemium SuperSMA also offers insurance protection via established insurance companies. Death and Total and Permanent Disability insurance is available to members through AIA, TAL, and Zurich, among others. The advent of this insurance product gives SuperSMA members peace of mind regarding their financial well-being.
The trading costs and interest rates offered by Praemium SuperSMA and Praemium SMA are among the lowest in the industry. In addition, they permit members to combine family accounts, which results in even lower membership fees. Investors can minimize investment costs by using these features.
Reporting
Praemium is well-known in the Australian market for providing in-depth and individualized reporting solutions. The firm aids advisors in establishing long-lasting, trusting connections with their clients by keeping them informed of their investments on a regular basis via their own digital Investor Portals.
To effectively communicate the ways in which investment strategies are custom-tailored to each client's financial targets, a solid reporting system is required. Praemium's advanced reporting engine has generated 29 million reports in the previous decade, which helped advisors keep clients engaged.
Praemium's suite of reporting tools is geared toward providing superior service in the realm of wealth management. Advisors have complete freedom of report selection and can add their own combined commentary and material to any of a number of pre-designed report templates.
Moreover, advisors can use their own client reports, combine data from portfolios directly on the Praemium platform, and export reports using customized templates. With just a few clicks, advisors can deliver reports to customers individually or in bulk using the platform's streamlined reporting options.
The company's innovative approach to asset allocation tracking and reporting is built on the principle of connecting accounts with appropriate goals-based methods. In contrast to template-driven platforms, Praemium makes it simple for advisors to adjust goals to their clients' personal tolerance for risk and desired rate of return.
Advisors have the option of calculating composite benchmarks based on the proportional blend of assigned indices inside their investment strategies, and the platform provides a variety of reputable indices and unique benchmark alternatives for each asset class.
The platform keeps tabs on whose clients have accessed which materials, and uses a totally digital engagement paradigm to safeguard all data exchanged. This method reduces the potential for privacy and security breaches during email transmission.
Praemium's Report Publisher facilitates mass report development and the simple transmission of PDFs straight to customers' Investor Portals, making it ideal for larger enterprises and advice practices that wish to simplify report dissemination.
Online Business Management
Praemium's tech was developed to streamline, automate, and digitize corporate processes in order to reduce complexity and increase efficiency. Financial advisors may improve customer experiences and work more efficiently with the company's user-friendly Adviser Portal.
Advisors can onboard clients efficiently on the Adviser Portal. They can also simply make changes to, keep tabs on, and otherwise manage investment accounts, enabling them to keep a close check on portfolios and make course corrections as needed.
Advisors can monitor their processes and their clients' payments on the platform to guarantee smooth transactions as well. Advisors can also easily transmit reports and communicate with clients using the portal, promoting open and honest lines of communication.
Advisors can use all of Praemium's online company management solutions, including the portal-based Adviser Portal, from a single location. It provides advisors with insights into their clients and business by combining vital information with simple tools.
Advisors who have the option to personalize their dashboard might arrange the windows in a way that gives them quick access to the data they need about their clients' portfolios. They may simply resize and move windows around to make sure the most crucial information is always front and center.
With the help of Praemium's "online wizards," financial advisors may quickly and easily open an account, choose assets, create bank accounts, and initiate recurring cash flows. The platform simplifies the investment establishment process by providing choices including in-specie transfers and BPAY cash contributions.
By eliminating paper forms and letting advisors submit applications digitally, they can speed up the execution of investment strategies.
Also, advisors can apply ESG (Environmental, Social, and Governance) filters to client portfolios to make investments more consistent with their clients' ethical views and principles. The platform also eases the creation and management of cash flows by offering a consolidated dashboard from which to track all cash, income, spending, and trade activity.
In the Adviser Portal, advisors can choose from a variety of fee structures, including hourly, daily, monthly, and annual rates, as well as fixed term rates based on dollar amounts or percentages.
New account fee approval is now a seamless part of the application process for clients. Advisors benefit from the portal's improved fee administration features, which include the ability to easily manage ongoing and fixed term fees for all customers.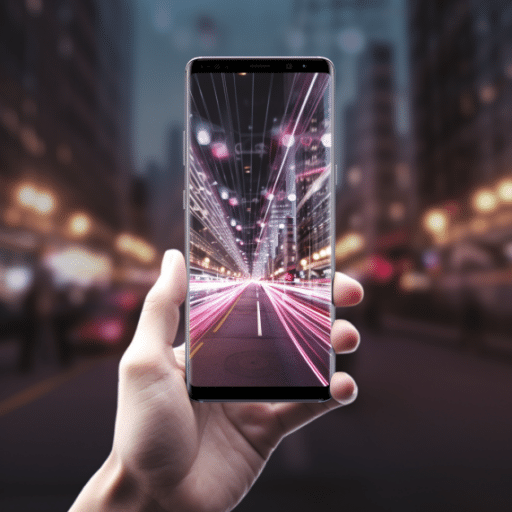 Digital Engagement
With Praemium's Investor Portal, client portfolios become accessible on any smart device, at any time. With this technology, advisors may spend less time updating clients' portfolios and more time conversing with them about their plans and progress.
Clients can view their portfolio values, asset allocations, performance charts, cash transactions, trades, and a wealth of other data in real time through the Investor Portal. Advisors may easily obtain their customers' electronic signatures on various documents, including forms, account applications, and more, by using this inclusive solution.
This method is not only fast and safe, it also avoids the use of paper records so it is easily auditable and less taxing on the environment.
Tax and Corporate Actions
Financial advisors who use Praemium's custodial or their non-custodial reporting solution have high expectations for a top notch tech service that can efficiently process high volumes of investment requests and provide both extensive reporting and intricate corporate actions management.
The platform offers a Client Tax Summary report that includes all the necessary information for reporting taxes on investment portfolios, giving investors the peace of mind they need.
Praemium tech can recalculate investment portfolios at various times, providing a holistic picture of clients' tax positions throughout their investment history. In the event of a corporate activity affecting a client's account, the platform can go back in time, apply or change the corporate action, and then return to the present moment with a single click.
Praemium executes timely and precise application of corporate actions for more than 4,000 foreign securities including those listed on the Australian Securities Exchange. The platform also recalculates portfolios daily, so users always have access to the most recent data.
Advisors using Praemium portfolios can select the most suitable disposal method for their customers, and the CGT (Capital Gains Tax) engine will handle all the associated calculations and processing.
The platform offers not just in-depth tax reporting capabilities, but also realized and unrealized CGT reports, as well as income and cost reports. These comprehensive reports record every monetary exchange for thorough tax reconciliations according to the criteria of professional accountants.
Investment Governance
Adding new securities to the Investment Menu and performing regular monitoring to guarantee their suitability for investors are two examples of how the Praemium Investment Governance Team helps advisors.
The team concentrates its research efforts to build onboarding techniques that correspond with the portfolio requirements of advisors by actively listening to them and monitoring investing trends.
The Praemium Investment Governance Team is responsible for easing the introduction of innovative investment services to the market through close collaboration with Fund Management organizations. They help build products that are in demand and operationally robust inside the Praemium ecosystem by drawing on their extensive knowledge of the investment and advising sector.
All of Praemium's offerings are covered by this partnership, with due diligence and reviews adapted to the needs of each clientele and regulatory frameworks.
In addition, the team collaborates with advisors and model managers to create SMA Models that meet the demands of clients and are built in accordance with the highest standards in product development and investment management.
The team continuously monitors the investment options accessible to investors, using different systems and data points to ensure continued performance and relevance. Optimal investment choices are maintained throughout time by means of periodic reviews that take into account both the fund manager's portfolio plus investor demand.
Third-Party Administration
Through the use of Praemium's Administration Service, advisors are freed from the time-consuming and resource-draining process of managing their customers' portfolios. The company's smart technology lets advisors build their business strategy.
Surprisingly, approximately 60% of advisers still conduct non-custodial asset administration and reporting manually, spending an extra two hours per client compared to custodial assets. Therefore, clients generally receive less than twice-yearly reporting on their non-custodial assets. In contrast, assets held in a custodial platform are regularly updated and can be accessed at any time, day or night.
Given that a sizable proportion of client assets are typically held off-platform, this presents substantial time problems and reduces overall business efficiency, potentially resulting in slower profit growth and a depressed valuation.
In addition to the significant advantages afforded by Praemium's platform technology, the company's outsourced Administration Service provides an additional layer of support.
Praemium Review: Bottom Line
The platform has a lot of advantages and can be a good part of your investing strategy, although you can only subscribe to their offerings through a financial advisor. Praemium investing is also limited to high net worth investors.
Pained by financial indecision? Want to invest with Adam?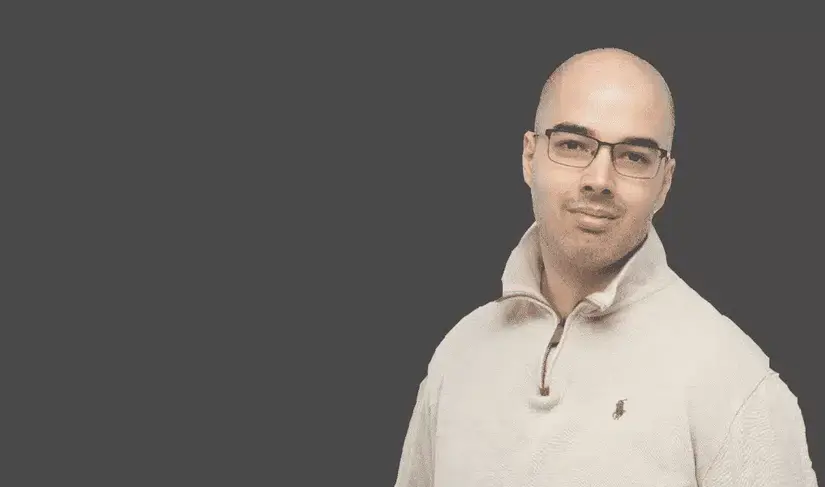 Adam is an internationally recognised author on financial matters, with over 693.5 million answer views on Quora.com, a widely sold book on Amazon, and a contributor on Forbes.