Keeping track of your money can be difficult, especially if you have several accounts and investments to monitor. Priority banking could be ideal for you if you are searching for specialized monetary assistance to meet your specific requirements.
If you are a high-net-worth individual, you may qualify for Priority Banking, a premium banking service with specialized perks.
One type of banking service, known as "priority banking," targets a specific group of customers and provides them with upscale amenities and personalized attention.
An individual with significant financial resources or status in the United Arab Emirates (UAE) may benefit from opening a priority banking account. As the country's economy becomes one of the wealthiest in the world, so do the available financial services become more varied and richer.
In this article, we'll take a look at the top banks in the UAE that offer priority banking services, their unique features, as well as discuss what you want to look for in a priority bank.
The options picked here are merely our subjective opinions.
If you have any questions or want to invest as an expat or high-net-worth individual, you can email me (advice@adamfayed.com) or use these contact options.
What is priority banking?
High net worth customers who expect nothing less than the best can take advantage of priority banking. To a select group of consumers, it delivers specialized and premium services, along with individualized care, customized options, and exclusive access.
Priority banking aims to deliver a more satisfying banking experience for high-net-worth clients by catering to their specific financial demands.
Priority banking is not for everyone, and not all banks provide it, but if you want to be helped by your bank more quickly (and maybe save some money on fees), it is worth looking into.
Rapid response and accessibility 24/7 are hallmarks of priority banking, sometimes called premier banking and private banking.
In contrast to the typically delayed and inefficient service offered by regular banks, those who have priority banking access to a dedicated team that caters to their demands.
This feature makes it easier to get a replacement card or a refund in the event of card loss or theft than it is with some institutions.
The major drawback is that this service does not come cheap. Priority banking investments typically cost five or six figures. The required minimum balance in your bank account, whether in the form of cash deposits or some other means, is substantial.
Not all perks are applicable, and some are only offered in select countries. Even if having priority banking options looks fantastic as a status symbol, it is crucial to make sure you are getting the most for your money.
This means that priority banking might not be the ideal option if you do not plan on making full use of all the benefits. There is a cost associated with applying for preferred banking programs.
After all, these perks exist to hasten your progress toward your financial goals and ensure your continued loyalty to the bank. If you do not think priority banking would help you meet your financial objectives, do not bother applying.
However, if the convenience and personalized service you receive from your bank are more important to you than long-term savings or earning incentives, priority banking may be the way to go.
What are the features of priority banking?
Priority banking offers a range of features and benefits that are designed to meet the specific needs of high-net-worth individuals. Here are some of the most common ones:
Dedicated relationship manager
One of the key benefits of priority banking is the access to a dedicated relationship manager. This individual serves as a personal point of contact and is responsible for managing all of the client's financial needs.
This person is responsible for ensuring that you receive prompt service for all your requirements. You can contact your relationship manager directly for anything you need from the bank.
This person will respond to your questions and help you in any way they can. The relationship manager's job is to act as a coordinator if any other division of the bank needs to get involved.
Account opening, account management, investment guidance, and general financial planning are all services they offer. Clients can save time and energy with the help of a professional relationship manager who works to help them achieve their financial objectives.
Priority banking customers also have the option of working with a personal financial advisor who may advise them on how to effectively manage their finances and recommend assets that fit their needs. Your relationship manager may also serve as your financial counselor at some banks.
Exclusive and specialized offerings
Customers that are given top priority at a bank can also take advantage of a number of specialized services that are unavailable to the general public.
High-yield savings accounts, premium credit cards with special benefits, and lucrative investment options are all examples. Customers can increase their wealth and progress toward their financial goals with the aid of these offerings.
Wealth management, investment solutions, and insurance products are just some of the perks that often come with being a priority banking customer.
They also get access to premium amenities like private banking lounges and concierge services in addition to the perks already mentioned.
Preferred customers may be eligible for reduced or waived ATM costs, reduced foreign exchange fees, free checkbooks, and other perks from their financial institutions.
Premium banking facilities
Priority banking clients also have access to premium banking facilities that are designed to provide a more comfortable and convenient banking experience.
These may include exclusive lounges, dedicated teller counters, and priority service at branches and ATMs. These facilities can save clients time and provide a more personalized banking experience.
Personal banking designed around you.
When a customer signs up for priority banking, they are assigned a personal banker. If you have any questions or concerns about your account, you can reach out to this person.
You will save time by not having to call around to find a banker who knows anything about your specific situation.
Some of the perks of banking with a private institution include large initial deposit bonuses, cheaper loan interest rates, and the elimination of ATM and international transaction fees. In addition, a few of private banks throw exclusive gatherings for its most important clients.
Commercial account bonuses
A company owner's personal and professional banking needs can be handled by the same priority bank. When you open an account for your company, you will work with a private banker who specializes in banking for businesses.
What are the drawbacks of priority banking?
While priority banking offers many benefits, it is important to be aware of the potential drawbacks as well.
These may include higher fees, stricter eligibility criteria, and a higher minimum balance requirement. It is important for clients to carefully review the terms and conditions of any priority banking service before signing up to ensure that it is the right fit for their needs.
Eligibility criteria
Having a larger deposit or investment amount is usually a prerequisite for accessing priority banking services. Before you join up for a service, make sure you qualify for it.
Priority banking is granted by financial institutions to those who meet certain standards, which may include a minimum deposit amount, a certain net worth, or both.
While minimum deposit requirements tend to be consistent among financial institutions, other qualifying conditions may differ.
Having a sizable sum of money on deposit at the bank is typically required to qualify for a priority account.
This sum could be held in checking, savings, or retirement accounts, among other places. Priority accounts normally require deposits of at least $250,000 USD, though this varies from bank to bank.
Variable services offered
Different priority banking services offer different products and services. Choose a service that offers the products and services you need, such as investment advice, insurance, or wealth management.
One major negative of priority banking is the low interest rates offered.
You need substantial liquid assets in order to keep an account in a private bank. That means you will almost probably have hundreds of thousands of dollars stashed away.
Private banks typically provide lower interest rates on savings accounts. The return you get on your funds would be far higher if you put them in a high yield savings account at a bank that does not offer private banking services.
The difference between 0.05% and 0.50% might not seem like much to someone with a few thousand dollars in the bank. However, you can be leaving thousands of dollars on the table if you save heavily but keep your money in a low-interest account.
Before creating a priority banking account, weigh the low interest rate against the discounts you would receive on specific products.
Fees and charges
Finally, consider the fees and charges associated with the priority banking services offered by the bank. Make sure you understand all the fees and charges associated with the services you will be using and compare them to other banks to ensure you are getting a good deal.
Priority banking services often come with higher fees and charges as priority banking often has higher management costs than traditional banking.
One example is the monthly fee associated with maintaining a bank account (though some institutions waive this fee).
Or a private bank may charge you a percentage of your balance as a fee, which can add up rapidly if you want to keep the majority of your money there.
Before committing to private banking, it is important to fully understand what you will be charged.
What are the best options for priority banking in the UAE?
The future of private banking in the Middle East is bright. According to Capgemini's latest World Wealth Report, the number of HNWIs in the region expanded by 5.5% in 2021, while their wealth grew by 6.3%.
The United Arab Emirates (UAE) led the expansion, with a 17.5% increase in UHNWIs, which was significantly more than the average growth rate of 9.6% seen worldwide. Strong results were also seen in other Gulf states, including Saudi Arabia and Kuwait.
Local Arab dynasties have historically amassed vast riches by constructing corporate empires on the backs of the region's hydrocarbon wealth. These families are now seeking to spread their wealth around and pass it on to future generations.
The global banking industry is improving its capabilities to better serve the region. Private banking services were increased by HSBC this fall in the United Arab Emirates, and new branches of Credit Suisse and Julius Baer were announced for Doha, Qatar.
However, local banks are now increasing their efforts to attract not only domestic customers but also wealthy foreigners in search of new investment opportunities or a tax haven.
The United Arab Emirates is rapidly becoming a global mecca for high-net-worth and ultra-high-net-worth individuals.
According to a survey by New World Wealth, there was a 24.6% increase in the number of high-net-worth individuals (HNWIs) migrating to the UAE in 2023, bringing the total to 35,000.
Private wealth assets in the UAE increased from USD 825 billion in June 2020 to north of USD 870 billion by the end of the year, defying the global trend of anxiety during the height of the Covid epidemic.
The United Arab Emirates is home to an estimated 83,000 HNWIs, or those with a net worth of at least $1 million.
Therefore, more people are turning to wealth management and private banking services for assistance. Private banking services are plentiful in the United Arab Emirates (UAE), with the city of Dubai being particularly attractive to high net worth individuals (HNWIs) from around the world.
Emirates National Bank of Dubai (ENBD)
Emirates NBD, Dubai's largest bank, is located in the United Arab Emirates (UAE), the MENA region's leading market for innovation and new technologies applied to the financial sector.
The bank has shown exceptional ability to adapt cutting-edge concepts to banking and investing, including through a metaverse startup accelerator and other fintech partnerships and programs.
With a presence in over 10 countries across three continents, ENBD is the largest and most reliable bank originating from the UAE. The bank offers a wide range of products and services to its customers, with countrywide access to its services.
With ENBD's Priority Banking service, clients are assigned a personal relationship manager and given access to premium banking services and investment options.
With 97% of all financial transactions and requests being handled outside of branches, ENBD also has a significant retail banking franchise in the UAE and is a leading participant in the worldwide digital banking market.
The Group also runs Liv., Emirates NBD's lifestyle digital bank, which has amassed over half a million customers and is rapidly becoming the region's most popular financial institution.
ENBD operates a total of 874 branches and 4,144 ATMs / SDMs across the United Arab Emirates (UAE), Egypt (Egypt), India (Turkey), Saudi Arabia (KSA), Singapore (Singapore), the United Kingdom (UK), Austria (Austria), Germany (Germany), Russia (Russia), Bahrain, and China (China) and Indonesia (Indonesia).
With a brand worth of $3.89 billion, Brand Finance reports that Emirates NBD is the most valuable financial services brand in the United Arab Emirates. In 2022, the Financial Brand placed the Group at #29 on its global Social Media Power 100 rating.
Through retail banking, corporate and institutional banking, Islamic banking, investment banking, private banking, asset management, global markets and treasury, and brokerage operations, Emirates NBD Group serves its customers (individuals, businesses, governments, and institutions) and helps them achieve their financial goals.
Awards such as the Asian Banker "Best Retail Bank in the Middle East and the UAE," "Best Credit Card in the Middle East," and "Best Data Management Initiative" were all awarded to Emirates NBD.
This also includes recognition as "Best Cash Management Bank in the UAE" and "Best Trade and Supply Chain Finance Bank in the UAE".
The Group is a top global brand, as evidenced by its placement in the top 30 of Forbes' World's Best Regarded Companies. Forbes' list of the top 100 companies in the Middle East for 2022 placed Emirates NBD at eighth place.
At the Digital CX Awards 2022, Emirates NBD won the Excellence in Customer Service Innovation' award in the Strategy Awards category, and The Banker ranked it the most valuable banking brand in the United Arab Emirates and the third most valuable banking brand in the Middle East and North Africa.
According to The Banker's 2022 ranking of the world's top 1,000 banks, the Bank has the 98th position. In addition, The Asian Banker 500 Largest and Strongest Banks Rankings named Emirates NBD the "Strongest Bank in the UAE" and the "Fifth Strongest Bank in the Middle East."
Just this June, Emirates NBD received recognition from the Euromoney Excellence Awards confirming the bank's position as a digital banking leader in the MENAT (Middle East, North Africa, and Türkiye) area.
In recognition of its strong financial and operational performance over the past year and its continuous focus on product and service innovation to create a frictionless customer experience, Emirates NBD was named "Best Bank in the Middle East" and "Best Bank in the UAE" at the Euromoney Excellence Awards 2023.
The bank was also recognized as "Middle East's Best for Digital" at the Euromoney Global Private Banking Awards 2023 for its efforts to digitally transform banking services in the United Arab Emirates and the wider region.
"The UAE is now emerging as the leading global wealth hub, where the world's wealthiest are looking to consolidate a greater share of their wealth 'on shore' in the UAE—from previous offshore holdings—as part of their geographic diversification," Saod Obaidalla, executive vice president and head of Private Banking at Emirates NBD, was quoted in reports.
"We continue to invest smartly in technological innovations to transform customer experience and digitize the way forward."
ENBD was the result of the merging of the National Bank of Dubai and Emirates Bank International in 2007. Sheikh Rashid bin Saeed Al Maktoum, the ruler of Dubai in 1963, founded Emirates NBD under the name National Bank of Dubai (NBD).
On March 6, 2007, NBD and Emirates Bank International (EBI) amalgamated to become what is now known simply as Emirates NBD. Emirates NBD's stock debuted on the Dubai Financial Market (DFM) on October 16, 2007.
Abu Dhabi Commercial Bank (ADCB)
ADCB is a full-service commercial bank that provides a variety of goods and services, including retail banking, wealth management, private banking, corporate banking, commercial banking, cash management, investment banking, corporate finance, foreign exchange, interest rate and currency derivatives, Islamic products, project financing, and services for property management.
With a sizeable balance sheet and an extensive selection of business and consumer banking products and services, ADCB ranks as the third largest bank in the United Arab Emirates. When working with ADCB's priority banking service, customers receive individualized care, access to premium banking options, and exposure to numerous investment possibilities.
The bank's exceptional customer service sets it apart from its competitors, with an emphasis on building long-term relationships with its clients. ADCB also offers a range of digital banking services, including online banking, mobile banking, and a range of mobile payment options.
Last March, Hanoi, Vietnam played host to the 2023 ceremony for the Asian Banker Excellence in Retail Financial Services Awards, where the award of Best Retail Bank went to Abu Dhabi Commercial Bank (ADCB).
When compared to other Middle Eastern banks, ADCB's performance in terms of customer deposits, net interest income, and the volume of digital transactions was superior.
Higher than the industry average of 4.5 percent, the bank saw a 16 percent increase in its retail client base, with 67 percent of those customers being digitally active on a three-month rolling basis and 79 percent being onboarded entirely online.
It established three digital ecosystems, which it calls "Touchpoints," "Dream Home," and "FlexxPay." Its back-end procedures cut down processing time for transactions from days to only seconds.
Abu Dhabi Commercial Bank (ADCB) has also received recognition from the UAE government, with the effect Seal "Platinum Tier" from Majra, the National CSR Fund, in recognition of the bank's exceptional track record in sustainability and social effect.
The UN Sustainable Development Goals (SDGs), environmental, social, and governance (ESG) standards, as well as national priorities, are all taken into account when certifying, measuring, and rewarding organizations in the UAE with the Impact Seal.
ADCB was one of 16 UAE companies to get the coveted award, which was given out during the ceremony, which was presided over by His Highness Sheikh Mohammed bin Rashid Al Maktoum, Vice President and Prime Minister of the UAE and Ruler of Dubai.
ADCB Group Chief Executive Officer Ala'a Eraiqat commented: "In this Year of Sustainability in the UAE, the government is setting a progressive agenda for decarbonisation, economic diversification, and social inclusion while playing a leading role globally in combating climate change by hosting the COP28 conference."
"It is crucial for the private sector, and in particular major financial institutions, to play a full part in this important journey. ADCB is honoured to have been recognised for its sustainability and social impact agenda by Majra, the National CSR Fund. With sustainability now embedded within our corporate strategy, ADCB has demonstrated its commitment to creating a positive impact on society."
Understanding the interconnected nature of ESG's five pillars—environment, communities, public policy, economic growth, and financial inclusion—ADCB claims to have adopted all of this into its comprehensive operational strategy.
The Bank has issued its first green bond and adopted an Environmental and Social Risk Management (ESRM) Policy in the past year to facilitate the funding of renewable and clean energy projects.
More than a third of ADCB's employees are citizens of the United Arab Emirates (UAE), and the bank's portfolio now includes over 65,000 active SMEs and micro-businesses thanks to the bank's enhanced support for the SME sector.
According to MSCI ESG Ratings and Sustainalytics, the two top ESG rating organizations in the world, ADCB has the highest ESG rating among diversified banks in the region.
Dubai Islamic Bank (DIB)
DIB is the largest Islamic bank in the UAE, established in 1975 and the first Islamic bank in the world to have incorporated the principles of Islam in all its practices. The bank provides a range of Sharia-compliant products and services, including priority banking services.
Like everything else on the list, DIB's priority banking services offer its clients personalized attention, exclusive banking facilities, and access to a range of investment opportunities. The bank's focus on providing Sharia-compliant financial solutions sets it apart from its competitors.
Moreover, DIB is an innovator in the field, with the institution launching "DIB alt", a full-fledged digital umbrella brand to house all of the bank's digital offerings and capabilities under one roof, driven by the company's ongoing pursuit of digital excellence and in line with its ambitious transformation strategy.
DIB 'alt' is not just another bank, not just another mobile banking app, and not just another product or service. Rather, it is a comprehensive digital banking experience that will greatly improve the convenience, accessibility, and overall quality of banking for DIB's customers.
DIB 'alt' is a full-featured digital banking solution that consolidates DIB's many digital services into a single interface, allowing clients to conduct all of their financial needs with minimal effort and stress.
With the DIB Mobile App, Internet Banking, WhatsApp, and ATMs, the platform unifies over 135 digital offerings.In a matter of minutes, clients can open a bank account, apply for personal financing or credit cards, transmit money locally or abroad, make payments, and much more at this convenient one-stop shop.
It has been carefully crafted to streamline banking operations and improve client convenience across channels. DIB 'alt' guarantees a stress-free and quick banking experience by putting cutting-edge technology to good use.
Dr. Adnan Chilwan, Group Chief Executive Officer of DIB, said, "To remain digitally intelligent in today's rapidly evolving world where technology is transforming industries and customer expectations are on the rise, a similar revolution is needed in the financial ecosystem to stay relevant."
"That is where DIB alt comes in – a simplified banking experience consolidating all digital capabilities of DIB under one umbrella brand. So, what does that mean for our customers? Going forward, all channels that are digitally enabled and products and services that are digitally fulfilled will fall within DIB alt.""DIB 'alt' embodies a transformative leap towards digitalization, strongly supported by our customer-centric approach whilst aligning with the UAE's vision for an advanced digital landscape."
"With DIB 'alt', we introduce a new era of banking that prioritizes the needs of our customers.""The end goal is to power our digital ambitions and position Dubai Islamic Bank as a formidable disruptor in the larger digital banking and financial landscape. DIB alt is effectively an alternate way of banking and I am confident that it will be a game-changer for the industry." Dr. Chilwan concluded.
Recently, DIB has also announced a strategic partnership with Al Ramz Corporation PJSC, a leading UAE capital markets financial institution providing a wide spectrum of financial solutions to leverage capital markets services and expand financial offerings to customers.
As a result of this partnership, Dubai Islamic Bank will now offer its banking services to the consumers of Al Ramz Capital, a subsidiary of the Al Ramz Corporation, where Dubai Islamic Bank will provide brokerage and related services to their clients. Dubai Islamic Financial Services (DIFS) was formerly providing the brokerage service.
Standard Chartered
Standard Chartered is a leading international bank with operations in consumer, corporate, and institutional banking and treasury services. Although headquartered in the UK, the bank's profits come primarily from Asia, Africa, and the Middle East.
Standard Chartered's priority banking service offers its clients personalized attention, exclusive banking services, and access to a range of investment opportunities. The bank's focus on customer service and technology sets it apart from its competitors.
The bank is one of the most respected in the region. Most recently, Standard Chartered announced its exclusive partnership of the Dubai International Financial Centre (DIFC) Treasury Leadership Forum.
The forum, hosted by DIFC, will bring together senior treasurers from top banks, multinationals, and service providers to discuss major trends impacting treasury across industries and how to optimize treasury operations for development.
Christopher Parsons, Senior Executive Officer, Standard Chartered at DIFC said: "We are delighted to partner with DIFC to host the DIFC Treasury Leadership Forum, a dynamic platform that brings together thought leaders to share insights, exchange ideas and collaborate to shape the future of treasury management. This partnership demonstrates the strong synergies between Standard Chartered and DIFC and is a testament to our longterm commitment to optimising growth and creating a better future for the industry."
Alya Al Zarouni, Chief Operating Officer, DIFC Authority said: "We are pleased to have Standard Chartered, join us as the exclusive partner of the DIFC Treasury Leadership Forum to address how businesses can build robust treasury infrastructures. Showcasing the benefits of setting up regional treasury divisions in DIFC, the forum will also provide corporates with strategies on how to centralise, manage, and consolidate regional resources, offering a competitive advantage by reducing operating costs."
Abu Dhabi Islamic Bank (ADIB)
Abu Dhabi Islamic Bank (ADIB) is a publicly traded, industry-leading Islamic financial institution serving individuals, corporations, and high-net-worth clients in the UAE and beyond. When compared to its rivals, this bank stands out due to its dedication to offering Sharia-compliant financial solutions.
Clients of ADIB's priority banking service get priority in all that the bank has to offer, including special banking facilities and a wide variety of investment opportunities.
The bank's digital banking services, including online banking and mobile banking, make it convenient for clients to access their accounts from anywhere in the world.
Recently at the Bonds & Sukuk Middle East Awards 2023, Abu Dhabi Islamic Bank (ADIB) was honored with three prizes for its exceptional work in the financial sector. Real Estate Finance Deal of the Year, Islamic Syndication of the Year, and Global Sovereign Sukuk Deal of the Year are the three prize categories.
Mohammed Ali Al Fahim, Acting Global Head of Wholesale Banking at Abu Dhabi Islamic Bank, said, "These awards reaffirm ADIB's position as a leading Islamic financial institution, dedicated to driving innovation and creating value for its clients. ADIB will continue to strive for excellence as we participate in ambitious deals that have a meaningful impact on the local communities they serve."
Due to its outstanding contributions, ADIB was named Islamic Syndication of the Year. This achievement is a testament to ADIB's role as a pioneer in the field of sustainable financial solution design.
The Real Estate Finance Deal of the Year award that ADIB has received is further testament to the company's real estate acumen and dedication to backing major initiatives.
In 2022, The Banker, a monthly edition of the Financial Times, has awarded Abu Dhabi Islamic Bank (ADIB) "Bank of the year- UAE 2022" in honor of the bank's stellar financial performance and its avant-garde approach to digital banking innovation.
The international honor recognizes industry pioneers who have kept up with the increasing needs of Islamic banking clients around the world.
This award comes as ADIB expands on its history of pioneering innovations and Sharia-compliant products, such as the first digital Islamic bank for young people and the first bank in the United Arab Emirates to allow account opening using facial recognition.
Nasser Al Awadhi, ADIB Group CEO, said, "We are honoured to be named 'Bank of the year- UAE 2022' by The Banker. This award is a significant milestone in our pursuit of excellence and long-term commitment to creating value for our stakeholders. This achievement underlines our success in delivering personalised Sharia-compliant banking products and addressing the needs of our customers regionally and globally. At ADIB, we strive to maintain our leading position in innovation within the industry and are proud of our advancements towards that goal to date."
Personal Priority Banker vs. Personal Financial Planner?
When it comes to managing our finances, we often seek professional assistance to ensure we make the right decisions and maximize our financial potential.
One of the benefits of priority banking is the personalized services they offer for you and your investments. But what makes it different from having a personal financial planner?
While these roles may sound similar, they actually represent two distinct areas of expertise.
A personal priority banker is a dedicated professional within a bank who provides personalized assistance and guidance to high-net-worth individuals. They are primarily focused on managing their clients' banking needs and providing a range of specialized services.
Personal priority bankers often work closely with clients to understand their financial goals and offer tailored solutions that align with their needs.
One of the key responsibilities of a personal priority banker is to ensure that their clients have access to exclusive banking services and products.
These can include personalized account management, priority access to credit facilities, preferential interest rates, and customized investment opportunities. They act as a point of contact for clients, addressing their queries, assisting with transactions, and simplifying complex banking processes.
Basically, personal priority bankers are experts in navigating the intricacies of the banking system, ensuring their clients receive the highest level of service and benefits available. They are well-versed in banking regulations, investment options, and financial products, enabling them to provide specialized advice tailored to their clients' unique financial situations.
On the other hand, a personal financial planner offers a broader scope of services beyond traditional banking. They focus on providing comprehensive financial advice and guidance across various aspects of personal finance.
Unlike personal priority bankers, personal financial planners are not tied to a specific bank or financial institution. They work independently or as part of financial planning firms, offering unbiased advice to their clients.
Personal financial planners take a holistic approach to financial management. They analyze their clients' financial situations, including income, expenses, assets, and liabilities, to develop customized financial plans.
These plans encompass a wide range of areas, such as retirement planning, investment strategies, tax optimization, insurance coverage, estate planning, and debt management. They aim to provide their clients with a clear roadmap to achieve their financial goals and secure their financial future.
Furthermore, personal financial planners often collaborate with other professionals, such as tax advisors, estate lawyers, and investment managers, to ensure their clients receive well-rounded advice and solutions.
They stay updated on the latest market trends, regulatory changes, and investment opportunities, enabling them to provide informed recommendations that align with their clients' financial objectives.
How do you choose the right professional for your needs?
Deciding between a personal priority banker and a personal financial planner depends on your specific financial needs and goals.
If you primarily require specialized banking services and exclusive benefits, a personal priority banker may be the right choice for you. They can support you in managing your day-to-day banking operations, optimizing your investments, and accessing unique opportunities within the banking system.
On the other hand, if you are looking for comprehensive financial guidance and want to take a holistic approach to managing your finances, a personal financial planner may be the better option.
They can help you create a comprehensive financial plan, navigate complex financial decisions, and provide ongoing support to ensure you stay on track towards your long-term financial goals.
It all comes down to your goals. Personal priority bankers and personal financial planners play distinct roles in assisting individuals with their financial needs. While personal priority bankers specialize in providing banking services and optimizing investments, personal financial planners offer comprehensive financial advice across various aspects of personal finance.
Understanding the differences between these two professionals will help you make an informed decision and choose the right expert to guide you on your financial journey.
Bottom line
There are several options to choose from when it comes to priority banking in the UAE. Emirates National Bank of Dubai, Abu Dhabi Commercial Bank, Dubai Islamic Bank, Standard Chartered, Abu Dhabi Islamic Bank, and are some of the top picks in the region.
Each bank offers its clients personalized attention, exclusive banking facilities, and access to a range of investment opportunities. However, what sets each bank apart is its focus on customer service, technology, and Sharia-compliant financial solutions.
However, we urge you to do your own research, compare the features and offerings of each bank, and choose the one that best suits your needs. If in doubt, consult your financial advisor.
With priority banking, you can enjoy a range of exclusive benefits and services, making your banking experience in the UAE a hassle-free and enjoyable one.
While there are drawbacks, priority banking services can be well-suited for high net worth individuals and provides a broad spectrum of specialized and premium services to them.
If you are eligible for priority banking, you can enjoy a range of benefits, including a dedicated relationship manager, a designated financial advisor, preferential rates, and exclusive privileges. To be eligible for priority banking however, you usually need to have a substantial amount of money deposited with the bank.
When choosing a bank for priority banking, consider its reputation and experience, range of services, eligibility criteria, and fees and charges.
Pained by financial indecision? Want to invest with Adam?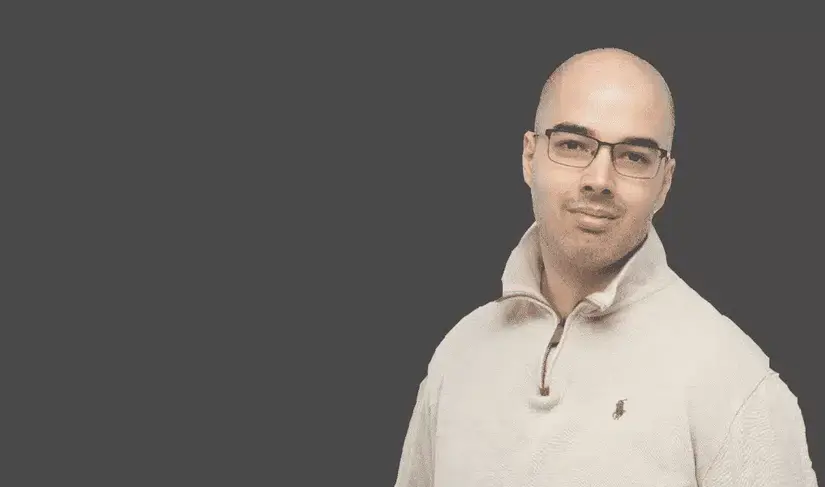 Adam is an internationally recognised author on financial matters, with over 668.8 million answer views on Quora.com, a widely sold book on Amazon, and a contributor on Forbes.