In this review of Qtrade Direct Investing, we will see what makes this platform a positive and negative option. Let's first prod into the company's background.
If you have any questions or want to invest as an expat or high-net-worth individual, you can email me (advice@adamfayed.com) or use these contact options.
What is Qtrade?
Vancouver, British Columbia-based Qtrade is an online investment platform that provides both self-directed investing via Qtrade Direct Investing and robo-advisor services via Qtrade Guided Portfolios, both of which are handled by algorithms. Toronto-based financial services integrator Aviso Wealth is the current owner.
Qtrade enables quick access to the markets and the execution of trades based on clear and precise order instructions. Self-directed traders can choose from a diverse pool of securities. Individuals between the ages of 18 and 30 or those who make 150 or more trades in a quarter are eligible for certain discounts.
You can use the site's free calculators and planning tools to prepare for their future financial security, whether that be through retirement, school, or anything else. You can also utilize stock, mutual fund, and ETF screening tools to trim your investment options from hundreds to just a handful based on your needs and criteria. Technical research can also be employed to screen assets and determine when to enter and leave a trade based on the analysis of technical indicators.
Qtrade's Morning News Call is an excellent way to be well-informed of the latest developments in the market, company, and economy. You can sign up for alerts and gain access to freshly released issues, such as initial public offerings.
The investment platform's analyst recommendations provide in-depth assessments of top Canadian and American investments, covering growth, value, and income stock options, allowing investors to make educated judgments.
Qtrade provides quick entry to the stock, ETF, mutual fund, bond, option, GIC, and other markets. It lets you enter orders for stocks in a number of different ways, including market, stop-loss, stop-limit, and trailing-stop. You can monitor market fluctuations in real time with these quote displays, and stay up of business earnings, industry advancements, and world economic news with the news feeds.
Moreover, you can set up alerts to be notified of market events or price changes in individual stocks, as well as construct custom watchlists to track equities of interest. You'll have access to detailed information about your accounts and holdings on the site and easily compare results to industry standards. All purchases, sales, transfers, deposits, stock splits, and dividends are recorded and visible in the account history.
Qtrade Investment Options
Stocks
Users of Qtrade have access to different investment opportunities. Stocks listed on the Toronto Stock Exchange, among various exchanges, are available for investment. Qtrade also enables trading in New York Stock Exchange- and Nasdaq-listed stocks. Additionally, rights and warrants, as well as over-the-counter stocks, can be traded.
Check out Qtrade Direct Investing's margin rates if you like to trade stocks on credit. You can buy more stocks or other assets on margin than you could with only the money in your trading account since you are borrowing money from your broker. This rate of interest, known as the margin rate, must be paid back together with the borrowed funds. It may represent a considerable amount of your overall trading expenses.
Qtrade Direct Investing adds a premium to the basic rate for margin trading. The fee is calculated based on your debit balance and currency, trade volume per quarter, and account balance.
Each deal on Qtrade will cost you $8.75 in commission fees. There is a discounted rate of $6.95 per trade for investors with larger accounts or more regular trading activity. Some investors might benefit from the tiered commission structure because it offers flexibility based on trading activity and account size.
ETFs
Qtrade provides access to a large selection of ETFs for traders. A hundred exchange-traded funds (ETFs) are available through Qtrade ETFs. These ETFs don't charge you a commission and give you access to a numerous markets and industries.
Qtrade also provides entry to all ETFs offered on Canadian and US exchanges, not just the commission-free ones. Depending on the ETF, the normal trading charge for these investments is either $8.75 or $6.95.
Mutual Funds
Individuals may diversify their portfolios and find investment solutions that fit their needs thanks to the thousands of funds available. Qtrade's Series D funds have a low Management Expense Ratio which can reduce expenses and boost returns for investors.
Every investor pays the same $8.75 cost for buying and selling mutual funds. However, investors with larger accounts or more frequent trades can take advantage of a $6.95 rate.
Bonds
Qtrade offers Canadian and US government and corporate bonds, as well as related products like commercial paper, strip coupons, and treasury bills. A dollar is charged for every thousand dollars' worth of bond that is exchanged. The minimum fee sits at $24.99 and is capped at $250.
New Issues and GICs
Both initial public offerings (IPOs) and secondary or treasury offerings are available through Qtrade Direct Investing. These opportunities enable investors to join in a company's early public listing or take advantage of extra offers by established corporations. Qtrade is preferable because it does not tack on any commission fees to the price of the trade.
Qtrade gives investors access to Guaranteed Investment Certificates on top of new issuances. GICs offer secure and predictable investment alternatives with flexible options, rates, and maturities. Just like with fresh issues, GIC trades on Qtrade incur no commission fees.
Options
Option strategies available on Qtrade include long calls and puts, spreads, covered writing, and uncovered writing. These plans allow traders to adapt to varying market conditions and personal risk preferences.
The platform offers competitive pricing, with two pricing tiers, for options trading. The highest tier costs $8.75 each deal, whereas the second layer is significantly cheaper at $6.95. An additional $1.25 per contract is added on top of the standard trade fee.
Investor Accounts
Cash Account
Qtrade's Cash Account is a no-frills option for making investments and trades. Accounts can be opened at the individual, group, joint, religious organization, trust, investment club, estate, and business levels. You can trade stocks, ETFs, bonds (both corporate and government), and mutual funds more freely with a Cash Account.
Qtrade has many helpful tools that can be used to generate investment ideas. A few examples are investment research, screeners, and the advice of industry experts.
Margin Account
With a margin account, you can borrow money from your brokerage and use it to purchase additional stocks using the value of your existing holdings as security. Your margin account can be as basic as you like, or you can add on advanced features like options trading and short selling. Qtrade Direct Investing offers this service, and you may open accounts in either Canadian or US dollars.
Options spreads and uncovered writing are only two of the tactics that can be used within a margin account. You can invest with more purchasing power than you have available cash by leveraging your investments, which may increase your returns.
Tax-Free Savings Account
With the Tax-Free Savings Account, you have additional investment options and cheaper fees, among other advantages. You can invest on a regular basis or in a big payment. Qtrade Direct Investing delivers resources like information and tools to help you make educated financial decisions. You can also transfer your existing TFSAs to Qtrade.
You don't have to pay Canadian taxes on TFSA gains plus there are no taxes due on withdrawals. Anytime you need it, you can withdraw money and then put that same amount back in the following year.
The maximum yearly TFSA contribution is $6,000.
Retirement Savings Plan
Qtrade Investor provides a number of features and alternatives to help you save and maximize your savings for retirement:
Advantages include no administrative fees if your Qtrade account balance is $25,000 or more, or if you trade at least once a week. Both individual and joint Registered Retirement Savings Plans are available. Qtrade allows you to save through recurring contributions or periodic lump-sum payments.
Qtrade Investor can help you merge your several RSP accounts if you have them with other companies. It also provides retirement savings plans for people who choose to invest in US dollars rather than Canadian. By going this route, you can use your RSP to invest directly in US equities without incurring any foreign currency expenses.
Since RSP contributions are deductible, you can reduce your current taxable income and potentially pay less in taxes in the future. You can defer paying taxes on the growth of your RSP's investment earnings as well. In the long run, these can improve your tax condition and boost your savings.
A spousal RSP might be a clever method to plan for your spouse's retirement income and possibly reduce your joint tax burden.
Locked-in Retirement Account
Qtrade Investor simplifies the process of managing retirement funds from prior employers. With a self-directed Qtrade account, you can consolidate your investments from several Locked-In Retirement Savings Plans (LRSPs) or Locked-In Retirement Accounts (LIRAs).
Pensions from prior jobs can continue to grow tax-deferred within locked-in retirement plans like LRSPs and LIRAs. You can keep the tax advantages of these plans while obtaining access to numerous investment prospects that can be adjusted to your needs and preferences through a single Qtrade account.
Registered Education Savings Plan
Qtrade supports RESPs with a full array of capabilities. Clients can choose family or individual RESP as well as set up monthly checking account contributions to save for their children's education.
Transferring all RESPs to Qtrade streamlines savings and improves educational fund management.
RESPs benefit from the Canada Education Savings Grant (CESG). Qtrade guarantees a 20-cent CESG return on every RESP dollar contributed. This award can provide up to $500 per year and $7,200 lifetime per child till age 17, helping with education costs.
Tax-deferred investment earnings help RESP savings grow faster. Withdrawals for tuition, books, and living expenses are taxed at the student's lower rate.
Retirement Income Fund
Qtrade provides an alternative for Retirement Income Funds (RIFs) to help retirees make a seamless transition from their RSPs into a retirement income stream. Closing an RSP and converting it to a RIF might give tax benefits for those who have reached the required age of 71.
You can choose the frequency of your RIF income distributions, from monthly to quarterly to semiannual to annual. You can deposit these payments immediately into your checking account, mail them, or put them into a Qtrade cash account. Unlike with an RSP, your RIF investments will continue to grow tax-deferred as long as you keep them in the RIF.
The RIF allows you to continue investing your money in the stock market for the purpose of gaining capital appreciation. A second option is to use fixed-income assets and dividend-paying stocks to generate a regular income stream. It is also possible to achieve this by selling investments in a planned manner.
Qtrade's RIF lets customers easily convert their retirement savings into a reliable income stream while retaining full control over their tax-deferred investments through a number of different payment and investing alternatives.
Life Income Fund
Your Locked-in Registered Retirement Savings Plan, Locked-in Individual Retirement Account, or registered pension plan may be converted into a lifetime income stream through the Life Income Fund. Income from an LIF can similarly be distributed on a monthly, quarterly, semiannual, or annual basis, at your discretion. You may choose to have your funds put into a Qtrade cash account, sent to you, or delivered to any Canadian financial institution.
An LIF allows you to continue earning income while maintaining your stock and asset investments, which is a major benefit. Your wealth can accumulate tax-free as well.
What are the charges?
Investor Plus
Qtrade Direct Investing's premium service, Investor Plus, offers perks and discounts more commonly found in high-balance and high-volume trading accounts. Among these perks is access to lower trading costs when you sign up for Investor Plus.
Options, stock, mutual funds, and ETF trades are $6.95, except there's an add-on $1.25 per contract for options and there are ETFs that are included on the commission-free list.
Additionally, both depositing and withdrawing US and Canadian securities through the DRS and physical certificates are free of charge. Investor Plus members get a dedicated phone line as well.
Young Investor Fees
Qtrade Direct Investing has a discounted rate just for young investors (18-30). To be eligible for this offer, your monthly pre-authorized payments to your Qtrade Investor account must total $50 or higher. Commissions on stock, mutual fund, and ETF trades are just $7.75 with the young investor pricing plan, and there are no account minimums or quarterly administrative fees to worry about. An annual savings of $100 is possible.
Free for All
There are a number of Qtrade Direct Investing services that are available to all customers at no cost. These include scheduled payments for Life Income money, Registered Retirement Income Funds, and Locked-in Retirement Income Funds, as well as customer support via electronic statements and confirmations, electronic money transfer, and dividend re-investment plans.
Account Costs and Other Fees
There is a $25 quarterly cost for account maintenance, with some exceptions. There is a fee of US$15 per quarter, per account, for registered accounts denominated in US dollars such as RSPs, RIFs, and TFSAs. There is also a $45 per-security swap fee. All charges will appear in your trading account currency.
Qtrade Direct Investing does not charge its customers for ECN fees except if those expenses are the direct result of extremely high trading volumes on the active side of the Canadian market. When the platform detects a client is about to make a deal that could incur high ECN fees, it will contact them to warn them. Qtrade may make money off of customers' currency conversions, depending on the sort of account they have. Securities sold in the US are subject to a fee set by the SEC.
Full commission and fee costs apply for each side of a spread or combination option order, regardless of the size of the order, unless the trade is executed on the same business day. Commissions for buying and selling the same stock multiple times in the same day are calculated independently for each order.
The sale or changeover of any mutual fund held for less than 90 days, with the exception of money market funds, incurs a 1% fee or at least $45. There may be additional charges made by the fund company.
Options assignments and exercises are subject to the commission structure for telephone trading. Meanwhile, commissions for trades performed in DAP accounts are $10 higher each deal compared to standard commissions.
Qtrade Direct Investing Account Opening
How to open a Qtrade account
Hit the sign up button on Qtrade's website and input your name, email address, and password to generate your login details. Verify your email address by entering the validation code you received.
Decide if you want to trade in US dollars or Canadian dollars, plus select the appropriate account type. Do what's asked of you and dish over your contact, employment, and financial details. The terms, conditions, and disclosures supplied by Qtrade Direct Investing should be carefully reviewed before you agree to them.
Electronic Funds Transfers are available should you wish to immediately deposit money into your account. Just snap a picture and share a photo of your ID using your phone to prove who you are.
If you want Qtrade Direct Investing to accept your application, you need to digitally sign the forms they've given you. A review of your application serves as the final step.
What are the requirements?
There are some requirements you need to complete before you can sign up for Qtrade Direct Investing. You must be a permanent resident in Canada and be at the age set by your province or territory as legal. You must also supply a working phone number plus email and physical mailing addresses.
A smartphone with front and back cameras, as well as a reliable Wi-Fi connection or data plan, are required for mobile ID verification. A copy of a government-issued ID, like a driver's license or passport, your Social Insurance Number, plus a bank account for funding your Qtrade account are also needed. You may be asked to give copies of any investment electronic statements too.
How long does it take to set up a Qtrade account?
Qtrade Direct Investing is a streamlined online application that can be finished in a matter of minutes. Verification through a mobile device can add anywhere from 30 seconds to 10 minutes to the normal process. It takes one to three business days to assess applications.
Electronic financial transfers typically take one to two business days to arrive in your account following application approval. A further five to 10 business days are needed before you are able to make withdrawals or trades.
Pros and Cons of Qtrade Direct Investing Platform
Qtrade Direct Investing is a simple platform that is suitable for novice and intermediate traders of a wide range of securities.
The platform's benefits include commission-free trading and access to more than 100 ETFs based in the US and Canada. A reduced trading fee and no quarterly account fee are also available to those between the ages of 18 and 30 who establish automatic monthly contributions of $50 or more. The fact that you don't have to deposit anything to get started is still another perk.
In addition to these factors, Qtrade Direct Investing allows you to trade various securities across many account types like Tax-Free Savings Account and retirement-related accounts. The portal has excellent resources for researching investments. Members of the Investor Plus program get priority phone support and lower trading fees.
However, there is a $15 quarterly fee for US Dollar accounts with Qtrade Direct Investing. A $25 quarterly fee will be assessed if your account balance drops below $25,000 or if you don't make at least 2 trades throughout the quarter (excluding new or young investors). The mobile app's speed and functionality have been issues for some users too.
Qtrade Direct Investing also has mutual fund purchase minimums of $1,000 or the minimum amount stated in the fund's prospectus, whichever is higher. Also, there is no live chat feature; customers must use the phone, email, or regular mail to contact customer service.
Pained by financial indecision? Want to invest with Adam?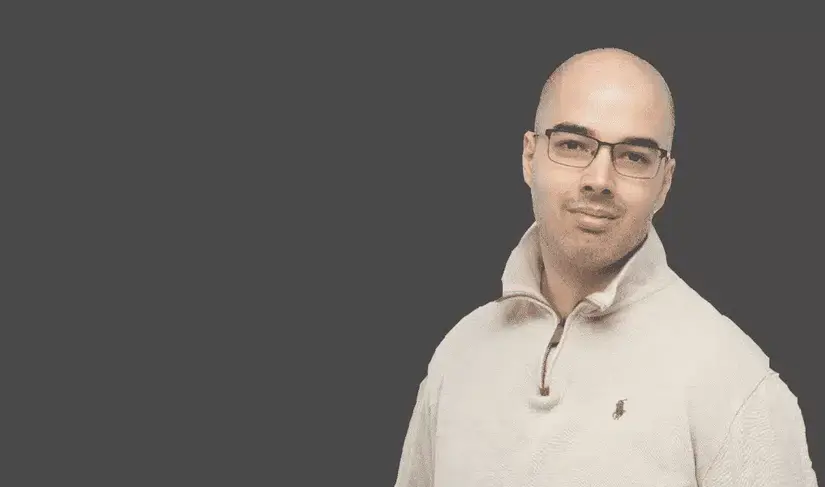 Adam is an internationally recognised author on financial matters, with over 668.8 million answer views on Quora.com, a widely sold book on Amazon, and a contributor on Forbes.