Ever heard of Rathbones? It's a provider of investment and wealth management services for individual clients, nonprofits, trustees, and business partners.
The Rathbone family started out as a timber merchant in the 1720s; they grew their business into shipping, international trade, and financial management by the turn of the twentieth century. Although Rathbones now operates throughout the United Kingdom from its London headquarters, the city of Liverpool remains a vital element of the company's history, present, and future.
The Liverpool branch is a great example of how flexible and progressive the organization is. It displays Rathbones' forward-thinking by being located in the historic Port of Liverpool Building while also honoring the company's roots.
The Rathbone family's dedication to serving the public, especially in the areas of healthcare and education in Liverpool, remains unwavering. Rathbones continues this heritage by encouraging youth across the UK to participate in sports and further their education. Employees give generously to nonprofits and participate in community service on their own time and with company resources.
Rathbones has grown from a family business to a publicly traded corporation on the FTSE 250 by adhering to these timeless ideals. Rathbone Investment Management serves the entire UK and Jersey from its 15 offices across the country.
If you have any questions or want to invest as an expat or high-net-worth individual, you can email me (advice@adamfayed.com) or use these contact options.
Rathbone Investment Management Services
Rathbones provides clients with discretionary investment management services, wherein seasoned professionals use their knowledge to allocate client funds to carefully curated portfolios of investments. Daily operations of these portfolios are overseen by them.
Rathbones offers individualized investment strategies for each client by first learning as much as possible about their objectives, risk aversion, relationships, and way of life. Each client's portfolio is carefully crafted to meet their unique needs, including their wishes for which investments should be excluded.
Rathbones' Rathbone Greenbank team is available to assist clients who are interested in taking ethical investments. The primary focus is on providing steady, long-term gains for investors. To this end, Rathbones advocates a method of investment management that is both active and disciplined. Managers monitor clients' investments and change them to hit targets.
Investment managers work with their clients on a regular basis to examine their plans, keeping in mind that their clients' financial priorities may shift over time. By conducting regular reviews, Rathbones can make sure that their investments and their knowledge of their clients' needs are always in step with any developments.
Pension Investments
Investment managers at Rathbones can help anyone who needs it manage the funds in a pension account, whether it be a self-invested personal pension (SIPP), a small self-administered plan (SSAS), or a small company scheme.
They provide a personalized and adaptable investment service that entails overseeing the pension fund in order to ensure its development, stability, and income generation prior to and after retirement.
The company's investment managers are pros at tailoring their methods to the specifics of each client's retirement fund.
Tax and Trust Services
If a person does not have access to a personal tax advisor or need help preparing for upcoming tax obligations, Rathbones has a tax team that can provide guidance tailored to that person's unique financial profile, priorities, and needs.
The firm also takes care of essential paperwork to streamline a client's tax return. This entails helping people file their annual tax returns, reminding them of when those forms are due, and issuing refunds for overpayments.
Rathbones also provides trust services for the charitable distribution of assets, the orderly transfer of wealth within families, and other similar objectives.
ISAs
If an individual has contributed the maximum allowed to an Individual Savings Account each year, they may find that they have amassed a sizeable sum. They may also have Individual Retirement Accounts or other investments that they are no longer interested in or that they have no plan for investing.
Individuals can save time and money by consolidating their holdings into a single Rathbones ISA portfolio rather than juggling many investments on various platforms. This will allow their investment manager to monitor all of their accounts using a consistent strategy, making the most of their yearly ISA contribution limit.
Rathbones provides a Junior ISA for customers who wish to save tax-free for the future of a child or grandchild. However, this service is restricted to customers who have their principal portfolios with Rathbones. The child must be a UK resident under the age of 18 and not already have a Child Trust Fund.
Fees
Fees for the management of clients' investment portfolios are clearly laid out and organized by the firm. They charge a percentage of the portfolio's value each quarter for their services. Transactions in the portfolio, administration, and access to the investment manager are all included in this cost.
The private client portfolio value determines the charge tier for discretionary investment management. Here are the costs break down:
The annual charge is 1.20% for the first £250,000 in the portfolio.
The yearly fee is 1% for the following £500,000.
There will be a 0.75% yearly charge added to the remaining £750,000.
The annual charge is 0.50% for any amount beyond £1.5 million.
Management fees are assessed on a quarterly basis depending on the portfolio's worth as of the previous quarter's end. Fees are adjusted quarterly on a pro-rata basis if a portfolio is moved into or out of Rathbone Investment Management Service during the quarter.
It is possible that the portfolio will incur costs beyond those covered by the management fees paid to Rathbones. Transaction taxes such as UK stamp duty, fees associated with setting up and liquidating holdings in unit trusts, and underlying collective charges levied by unit trust and investment trust managers are all examples of what can be considered hidden costs.
There will be no surprises when it comes to the total cost of managing the portfolio, as all fees will be detailed in the annual valuation report given to investors.
Offshore Investment Management
Rathbones Investment Management International is a Jersey-based firm that provides customized offshore investment management services to private clients, families, nonprofits, and financial advisors.
Bespoke Investment Management
Rathbones Investment Management International offers its clients a direct line of communication with their personal investment manager and a systematic approach to managing a diversified portfolio. Equity, bonds, collectives, real estate, commodities, currencies, structured products, and hedge funds are only some of the assets that can be invested in by clients.
Each client's situation, risk tolerance, and investing aims are different. So, Rathbones provides numerous services that may be modified to suit the particular needs of each client, be it the generation of consistent income or the enhancement of a client's investment portfolio over time.
Balanced growth, equity growth, income creation, conservative total return, strategic growth, and market outperformance are just some of the investing goals that clients might choose. Rathbones guarantees that their clients' investment strategies are personalized by taking all of these factors into account.
Asset allocation and investment selection at Rathbones are both governed by a centralized investment process. However, they are also able to adjust the portfolio for each client.
Multi-Manager Portfolios
The multi-manager portfolio service can be adapted to each client's specific investing targets and preferences, or it can make use of a small number of tried-and-true investment techniques.
When compared to financial markets, these strategies are expected to provide superior risk-adjusted returns.
Diversification across asset classes, investing styles, geographies, and fund managers is provided through the use of multiple managed funds across the various portfolios.
Fees
Rathbones has straightforward and understandable fees for managing investment portfolios. Portfolio transactions, custody, reporting, administration, and direct access to the designated investment manager are all included in the quarterly management fee, which is calculated as a percentage of the portfolio's value. They also provide an alternate pricing structure that consists of lesser rates overall but does contain handling fees.
Financial, Retirement, and Estate Planning
The in-house financial planners have significant expertise advising individuals, couples, families, companies, and trusts on the future. Their advice helps their clients make financial plans and are particularly helpful when it comes to retirement planning.
Financial planners address crucial questions like the sufficiency of existing pension plans, the required retirement income, the performance of multiple pension plans, and the impact of market changes on pensions, whether clients are building their pension pot or preparing for retirement.
Financial planners are aware of the concerns clients typically have about retirement and work with them closely to determine the client's desired outcomes from their pension and design a plan that suits their needs.
Consolidating and streamlining pension assets may require refining existing plans or turning to alternative vehicles. Financial planners seek to design a retirement plan that inspires confidence and guarantees a pleasant retirement for their clients by considering several choices.
Handling Inheritance Tax Obligations
Many people fail to see the importance of inheritance tax planning, instead believing that the tax will be eliminated in the future or passing the buck to future generations. Rathbones' tax and trust teams work closely together to offer clients holistic counsel in this area.
The company bases its strategy in large part on an evaluation of your existing level of wealth and the amount you need to maintain your standard of living. It may be feasible to minimize or eliminate the estate's inheritance tax burden by employing HM Revenue & Customs-approved measures like gifting, the strategic use of trusts, and other tax-saving methods.
Since the range of viable solutions typically decreases with age, it is vital to investigate these possibilities as early as possible.
Rathbones uses financial modeling methods that can assist in locating and implementing efficient tax avoidance tactics to help with this process. One more strategy for lowering your tax bill is to purchase life insurance. Individuals can exert more command over their monetary legacies and lessen the likelihood of their estates being negatively affected by taxes by engaging in preemptive inheritance tax planning.
It's common for people to put off planning for financial emergencies until they've achieved their top financial priority. But it's important to consider certain scenarios and figure out if you and your family could keep up with your current lifestyle if disaster struck.
The importance of life insurance should not be underestimated, despite the common misconception that it is sold to people rather than sought for. You may be pleasantly surprised by how little it costs to gain such priceless security.
Obtaining life assurance coverage safeguards your family's financial security in case of your untimely demise. You can rest assured that your family's basic necessities will be supplied and their standard of living preserved even if you or your spouse should suddenly become unable to work.
Trust and Tax
Individuals must seek professional guidance to make investments and asset distributions that minimize tax liability. Inheritance management, tax-efficient transfers of money, and charitable giving are just a few examples of how trusts have historically been used to manage wealth.
Life's contingencies, both expected and unexpected, can throw a wrench into budgets. Intentions can be safeguarded and confidence increased in the face of uncertainty through the creation of a trust. Tax planning, advice, and paperwork management can all benefit from the expertise of trained professionals. This include completing tax returns annually, making payments on schedule, and facilitating any refunds that may be due.
The goal of the tax compliance services provided by seasoned groups of chartered accountants, chartered tax consultants, and tax professionals is to make things easier for their clients.
These professionals make sure that people's financial lives are organized in the best possible way, from handling simple tax-return compliance to complete income and capital tax planning. Their services are geared toward those now residing in or planning to move to the United Kingdom, and they help people feel more at ease by fulfilling their reporting responsibilities.
Advisors can also help with managing VAT for businesses and provide a full range of accounting services to family-run enterprises. Individuals may relax and focus on their financial goals knowing that their tax concerns are being handled by competent professionals.
Other Rathbones Services
Legal Services
Rathbones Legal Services Limited's legal team provides private client services that are uniquely designed for each individual client. The lawyers have the resources to handle any type of case, no matter how specific the client's requirements.
Services related to wills, trusts, and powers of attorney are the team's forte. They can help with estate administration, such as Grants of Probate applications and the drafting and registration of powers of attorney with the Office of the Public Guardian, as well as will preparation, advice on minimizing inheritance tax, trust drafting, and guidance on existing trusts.
The legal staff is both quick to respond and proactive in cases involving private residences. Real estate attorneys aid clients in buying and selling both freehold and leasehold properties, process secured loans secured by real estate, and deal with issues such as easements, covenants, and other rights affecting residential properties.
The lawyers have a wealth of experience and expertise to provide their clients with landed estates. Trust structures for owning landed estates are explained, and assistance with establishing and maintaining them is offered. They also deal with the buying and selling of land, estates of all sizes, secured lending, tenancy agreements, grazing permits, overage clauses in purchases, and sporting rights connected to the estate.
Those in need of legal assistance can rely on the team at Rathbones Legal Services Limited to give individualized counsel, handle intricate cases, and look out for their best interests in a wide range of areas.
Family Office Services
Rathbones' family office services cover a comprehensive spectrum of client monetary needs. Inheritance and succession planning, wealth management and asset allocation, pension and life assurance planning, tax planning, legal services, and private philanthropy are just some of the services included in this package.
The firm's abundance of knowledge and personalized service are invaluable to its high net-worth and multigenerational family clientele, who often have a wide range of assets, hobbies, and aspirations. A devoted expert manages all of the clients' financial arrangements and acts as a liaison on their behalf with the clients' numerous advisors and specialists.
To help with the burdens of trust administration, the company also offers trustee and executor services. When the company acts as sole or joint trustee, it is responsible for handling administrative tasks such ensuring annual tax compliance, filing accounts and returns, and processing tax payments. The trust's tax efficiency is monitored and efforts to optimize tax breaks are considered on a regular basis.
The company also provides executorship services, in which they handle the paperwork involved in managing an individual's will and estate. Determining the estate's assets and debts and carrying out the terms of the will are all part of this process. If necessary, the named executors might appoint the firm to act as the estate's executor or administrators.
With the help of Rathbones' family office services, customers can be assured that their money will be managed efficiently, administrative hassles will be reduced, and the family's legacy will be preserved and expanded.
Charity Trustee and Admin Services
Rathbones provides comprehensive support to various charitable organizations, regardless of their size, including small family foundations and large grant-making trusts with substantial assets. Helping these groups meet their specific needs takes careful planning, clear and frequent communication, and streamlined administration, all of which can be provided by a specialized team of charity specialists.
Moreover, Rathbones acts as a trustee for nonprofits and provides a variety of other services for that sector. The company helps form and register charity organizations in accordance with all applicable laws and regulations.
The company also handles the preparation of papers for the board of trustees and any relevant committees, ensuring the organization's decision-making procedures run smoothly. The team also performs an annual audit and assists with bookkeeping and the creation of annual reports.
As a result of its emphasis on compliance, the company is familiar with the processes required by the Charity Commission and Companies House. By doing so, the nonprofit can meet its legal and regulatory requirements and maintain its good standing.
Rathbones' proficiency in charity administration helps nonprofits like these operate more efficiently and accomplish their charitable aims. The firm also assists non-profit organizations in effectively navigating the intricacies of their operations by providing comprehensive services and expert counsel.
Rathbones Review Final Thoughts
Users of Rathbones have access to a variety of useful online features that can save time and effort. The service's management is also well valued, as it guarantees the timely completion of jobs and lessens the workload of its customers.
However, the price may deter some customers since they believe it is high in comparison to other available choices. People need to look into the service's pricing structure to make sure it fits in with their budgetary needs and preferences.
Paying a retrocession commission to the client's adviser is another potential issue. Even if the client isn't directly affected, a conflict of interest has been introduced that may have influenced the advice or suggestions given. Clients need to be aware of and prepared for any effects such agreements may have on the advice they receive.
Pained by financial indecision? Want to invest with Adam?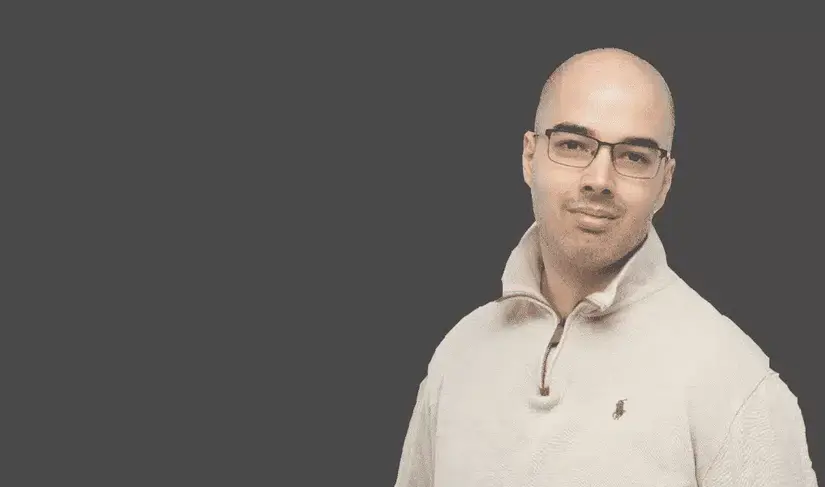 Adam is an internationally recognised author on financial matters, with over 669.2 million answer views on Quora.com, a widely sold book on Amazon, and a contributor on Forbes.