This Raymond James review can guide you if you're looking for certain services like investment, retirement planning, lending, and private wealth, among other things.
First, let's delve into the financial services firm's background.
If you have any questions or want to invest as an expat or high-net-worth individual, you can email me (advice@adamfayed.com) or use these contact options.
This includes if you are with Raymond James and aren't happy.
Raymond James History
St. Petersburg, Florida-headquartered Raymond James & Associates Inc. serves businesses, organizations, and municipalities. There is no minimum asset requirement for the firm's financial planning or advising services for individuals; it works primarily with people who are not high net worth. However, its investment programs have minimum investment criteria from $5,000 to $2 million, so the target are those ultra wealthy.
Raymond James was previously dubbed Robert A. James when it was established by Bob James in 1962. Two years later, he bought Raymond & Associates from Edward Raymond. The acquisition required Bob to rebrand his firm Raymond James & Associates. In 1983, Raymond James & Associates, Inc. became public.
Bob James created the firm with the conviction that clients needed full financial guidance, not just investing advice. Raymond James prioritizes clients' financial well-being through long-term planning and careful decision-making.
Raymond James has 3,000 financial advisors in the US, Canada, and abroad.
Is Raymond James Safe?
Several US agencies oversee Raymond James's operations in the securities industry. It participates in the New York Stock Exchange, Nasdaq, and FINRA. It is a broker-dealer and investment advisor dually registered with the appropriate authorities.
The Securities and Exchange Commission imposes further scrutiny on Raymond James inside this system.
Clients' investments are secured up to $500,000 in two different capacities according to Raymond James' membership in the Securities Investor Protection Corporation (SIPC).
Raymond James Account Types and Minimums
Minimum balances and transaction volumes for opening and maintaining accounts with Raymond James are account type specific. The following are the base requirements for each type of account at Raymond James:
The minimum investment for Raymond James Consulting Services and Eagle High-Net-Worth Separately Managed Account Programs is $100,000 for equity and balanced accounts and $200,000 for fixed income accounts.
There are some exemptions to the Freedom UMA Program's minimum requirement of $300,000. The program has a higher minimum of $600,000 for conservative, balanced, aggressive, and global plans. A budget of at least $2 million is required to support moderate institutional consulting growth, growth, and strategy. Minimum investment for Raymond James Research Portfolios Programs is $100,000, while the Raymond James Multiple Discipline Accounts minimum investment is $300,000.
There is a $200,000 minimum for fixed income accounts and a $100,000 minimum for equity and balanced accounts in the Outside Manager Program.
There is a $50,000 entry fee for the Freedom Strategies program.
The typical starting point for both the American Funds Models and the Russell Strategies is $25,000, as is the case with the Ambassador Program. This rule, however, does have some exceptions, with minimum contributions for the Freedom Retirement Income Solution Strategies at $100,000 and for the Freedom Foundation Strategies at $5,000.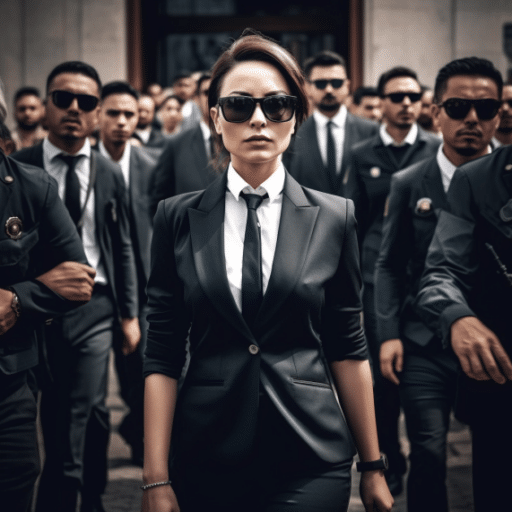 Raymond James provides high-net-worth individuals with access to VIP accounts. Individuals and families with material wealth are targeted by Private Wealth Services. Investors, for example, can speak with wealth management consultants, portfolio solutions consultants, and product specialists, among the firm's most senior leaders and most seasoned employees, through this program.
This guarantees that each client receives individualized service and professional advice adjusted to their specific financial situation.
Moreover, Raymond James offers the By Invitation Only program, which allows clients to have private, one-on-one sessions with the company's top executives and other professionals. Clients benefit greatly from these private meetings since they allow them to ask pressing questions and share their long-term investing objectives with highly regarded experts.
The Global Presence of Raymond James
Raymond James has established itself as a leading financial services firm, boasting an extensive global presence that caters to the unique needs of expatriates across various continents.
The firm's network of offices worldwide ensures that clients have access to exceptional financial guidance and services, regardless of their geographical location.
Raymond James' commitment to accessibility and its adeptness at handling the complexities of global financial markets are evident in its international operations.
Extensive Network Across Continents
Asia and Europe: Strategic Hubs for Expatriates
Raymond James has strategically positioned its offices in key financial hubs across Asia and Europe, ensuring that expatriates residing in these regions have easy access to its services.
The firm's presence in these continents is a clear indication of its commitment to serving the global expatriate community.
Clients in Asia and Europe can rely on Raymond James for financial strategies that are tailored to their unique circumstances and the specific economic conditions of their respective regions.
Expanding Reach to Other Parts of the World
In addition to its strong foothold in Asia and Europe, Raymond James is continuously expanding its reach to other parts of the world.
The firm is actively establishing offices in new regions, further extending its services to expatriates globally. This expansion reflects Raymond James' dedication to being a truly international financial services provider.
Catering to the Expatriate Lifestyle
Understanding the Challenges of Living Abroad
Raymond James recognizes the unique challenges that come with living and working abroad. The firm's team of professionals has a deep understanding of the expatriate lifestyle and the financial complexities that can arise.
Raymond James is committed to providing solutions that address these challenges, ensuring that expatriates have the support they need to navigate their financial journey.
Tailored Solutions for Global Living
With a client-centric approach, Raymond James offers tailored financial solutions that align with the expatriate lifestyle. The firm takes the time to understand each client's individual needs and aspirations, ensuring that the advice and strategies provided are personalized and relevant.
Expatriates can trust Raymond James to deliver financial guidance that is both practical and insightful, facilitating a smoother financial experience abroad.
A Team of International Finance Experts
Experienced Professionals at Your Service
Raymond James prides itself on having a team of experienced professionals who are well-versed in international finance. These experts bring a wealth of knowledge and expertise to the table, ensuring that clients receive advice that is in line with global best practices.
With Raymond James, expatriates have access to a team that is dedicated to their financial success, providing guidance that transcends borders.
Commitment to Global Financial Excellence
The professionals at Raymond James are committed to upholding the highest standards of financial excellence.
They work tirelessly to stay abreast of global financial trends and developments, ensuring that the firm's clients are always one step ahead. Raymond James' dedication to excellence is reflected in its unwavering commitment to providing top-tier financial services to expatriates worldwide.
Raymond James Services
Raymond James provides a comprehensive range of services, such as investing solutions; financial, educational, and retirement planning; estate, charitable giving, and trust services; banking and lending; insurance solutions; institutional and private wealth services; as well as tax strategies.
The company's financial advisors modify its services and strategies according to the wants, needs, and risk tolerance of each particular client. For instance, Raymond James offers business succession, retirement, and transition plan strategies for business owners. The company helps people who have suddenly become wealthy with things like capital markets deals, selling property or other assets, and exercising stock options.
Raymond James also offers many investing options, as shown by the minimal account requirements. Managed accounts and advisory accounts are the two primary types of these solutions.
Investments in managed accounts are managed by Raymond James or a separate manager. However, with advisory account programs, clients can keep complete control over their investments and give direct input into the decisions made for their accounts.
All of these programs are examples of managed accounts, with the exception of the Ambassador Account, which is more of an advisory account.
Investment Services
The self-directed and investment-advisory services provided by Raymond James reflect the firm's dual registration as a broker-dealer and investment advisor. Both the customer and the adviser can retain complete control of the managed accounts, or the advisor can have full authority to make investment choices on the client's behalf.
Individuals can open an account by consulting with a financial advisor at a local Raymond James location. Over 8,700 financial advisors are available to clients in the firm's offices in and around New York City. These advisors are registered with the Financial Industry Regulatory Authority.
When a trading account is set up, it can begin dealing in various assets. A portfolio can include equities, bonds, managed futures, mutual and hedge funds, and private equity. Some more choices are overseas stocks, private real estate, closed-end funds, exchange-traded funds, unit investment trusts, and individually managed accounts. A specialized advisor can assist a client find even more targeted investment alternatives.
The Asset Management Services team at Raymond James serves both retail and institutional investors by providing a wide selection of portfolios with varying investing philosophies and levels of risk. Large and small cap equities, overseas equities, fixed income, and a range of mutual funds and ETFs are all available.
Raymond James considers clients' investing goals, financial circumstances, and risk tolerance when making recommendations for programs and strategies. The firm recommends an investment mix that includes both local and foreign assets, commodities, real estate, and other alternative investments.
Asset Management Services
Even seasoned traders face difficulties in keeping up with the ever-evolving market. Maintaining awareness of current events, monitoring assets, and adapting quickly to changing circumstances are all challenging endeavors. Investors who don't want to have to keep tabs on their asset allocation and portfolios can find relief through the asset management services provided by Raymond James.
The company allows its clients to have access to seasoned individuals with expertise in areas such as risk profiling, institutional asset allocation, money management selection, and investment policy preparation. These experts should help customers navigate the financial markets to have a thoroughly managed investment basket that's adapted to changing market conditions.
Hiring a Third-Party Manager Through Raymond James
Many of Raymond James' managed account options are made possible through separately managed account (SMA) schemes. With these SMA plans, investors are free to work with any business they like to manage their portfolios or make recommendations for their accounts.
Raymond James negotiates the amount of the management fee owing to SMA managers for SMA programs. The manager's assets under management in some Raymond James programs, as well as sales projections and levels of administrative service, are typical considerations in these deals. Raymond James is doing these talks with the SMA managers and clients in an effort to arrive at a fee structure that is equitable and beneficial to all parties involved.
Raymond James Retirement & Financial Planning
Raymond James also has services for people and companies who want to set up retirement savings plans for their employees. Among their offerings is the chance to save money in a tax-efficient and deferred manner.
The company's mission as a wealth manager is to help customers' lives become less complicated by providing customizable investing options. Advisors collaborate closely with clients to craft unique strategies that address their unique circumstances.
It's possible that income taxes will be owed on retirement account withdrawals. The federal government imposes a 10% penalty tax on withdrawals made by individuals under the age of 59 1/2.
Raymond James provides retirement services, such as IRAs, employer-sponsored retirement plans, institutional fiduciary solutions, education savings, and college planning services. Clients can select the retirement planning vehicles that best meet their targets from among these options.
Estate, Charitable Giving & Trust Services
A well-thought-out plan might include provisions for one's loved ones, assets, philanthropic passions, company, and personal goals. Proper investment decisions and allocation are essential components of a meticulously constructed legacy strategy, as are the use of suitable estate planning vehicles including wills, trusts, insurance, and other techniques.
Your advisor can help you put your wishes into action since they have access to Raymond James' extensive knowledge in the areas of trust and financial planning.
Banking & Lending Services
Raymond James provides not only a full suite of investing services, but also an array of banking services through its FDIC-insured subsidiary. Such services include mortgages, lending based on securities, certificates of deposit, online banking, corporate and commercial loans, bill pay, savings accounts, and community lending.
The firm also delivers cash services to investing clients who don't need traditional banking products and services that were mentioned. For instance, the investment unit provides an automatic cash transfer option from a brokerage or managed account to several program banks, which can result in up to $3 million in FDIC insurance coverage for individual accounts and $6 million for joint accounts.
Raymond James offers its customers the option to upgrade their securities accounts with check writing and a Visa debit card, both of which come with a number of benefits. You will be compensated for any ATM fees incurred. Clients whose assets are below $500,000 are restricted to a yearly maximum of $200 reimbursement.
Raymond James also provides its customers with Mastercard credit cards to give them more flexibility and ease in their financial dealings, thanks to a partnership between the two businesses.
Insurance Solutions
To supplement traditional pension plans, individuals could enter into an annuity contract with an insurance firm. There are no annual contribution caps and your money grows tax-free in these retirement vehicles.
The selection of high-quality insurance options available via Raymond James advisors can be a lifeline for the financial stability of people, families, and businesses. The death benefit from a life insurance policy is a crucial component of many people's retirement and estate plans.
These can help families manage large amounts of debt during hard times and give businesses the resources they need to satisfy their ongoing financial commitments and expenses.
Long-term care is also important in financial planning. As government programs offer limited assistance for long-term care needs, it is wise to think of a specific funding strategy to guarantee people's autonomy in making decisions about their needs while they are still capable of doing so.
Institutional Services
Raymond James invests in learning about each company's specific objective so that it can better serve its clients. The Corporate & Executive Services team have access to the tools and knowledge necessary to aid expanding organizations in developing effective plans for their businesses.
Each customer receives advisory services that are unique to their situation. Raymond James' advisors have access to a team of specialists who can advise them on corporate exec best practices for transactions such as 10b5-1 plans, block trades, and share repurchase schemes.
Private Wealth Services
Under Raymond James' private wealth services, advisors can design customized wealth and asset management plans that address issues like advanced investment management, risk reduction, and legacy planning.
Opportunities in the private market are among the many investing choices available. The trust services provided also extend to charitable and bequest planning. Clients can maximize their legacy through charitable giving with the help of these services.
Private banking services are also provided by the organization, along with liquidity solutions and a premium level of service to ease the process of making large purchases and dealing with complex financial matters.
Raymond James helps their clients with things like longevity planning and family governance as part of their inter-generational wealth strategy. These programs help families seamlessly transfer wealth across generations.
Individualized risk assessments and bespoke insurance policies are developed to deal with specific types of risk. Raymond James also offers resources to assist clients save money and protect their assets.
Customer Service
Most customer service inquiries will be sent to the local Raymond James office or financial advisor rather than the national hotline.
Self-service options like money transfers and document storage are available through the app and website.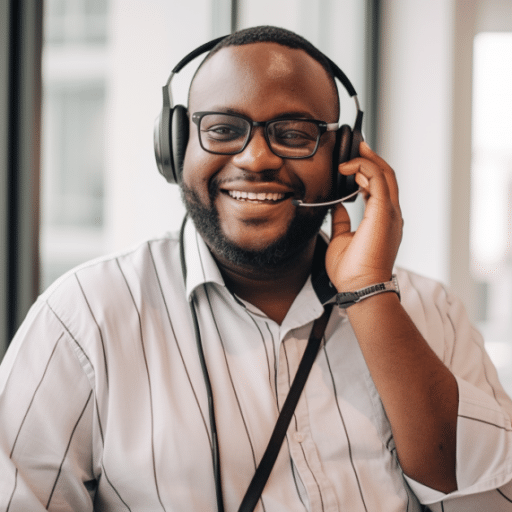 Raymond James Fees
When it comes to their financial advice, Raymond James has a few different pricing tiers to choose from. Compensation structures may involve hourly rates, flat fees, commissions, or a combination of these.
Investors might bargain with their advisor over the amount of their asset-based charge or commission. To determine the client's charge, the firm adds up the total worth of all of the client's fee-based accounts.
Raymond James' basic fee structure includes an asset-based advising charge, but there are other fees that may be imposed on clients. The costs associated with legal and courtesy transfers of securities can be included here as well as those associated with safekeeping, maintenance, and interest on short positions. Money management and general fund operation costs are also the responsibility of the client.
Based on the information provided, it is clear that Raymond James has a comprehensive price structure that changes depending on the advising program selected. The pricing table demonstrates the variety of services offered to clients; nonetheless, it is essential that potential clients fully comprehend all expenses, not just asset-based fees.
Raymond James recognizes that the allocation of asset-based fees may vary between programs, which may affect the incentive for advisors to offer specific programs to customers with smaller accounts.
How to open an account with Raymond James
Those looking for a local Raymond James advisor need only visit the company's website and use the "Find Advisor" option on the sidebar to the right. When users enter their zip code or the last name of the adviser they're looking for, a list of advisors located within that distance is provided. The distance can also be adjusted. Users can then visit advisor or branch websites and get in touch with them directly.
Investors who want to open a managed account with Raymond James must deposit the minimum required amount of money and provide other essential documentation. They are also required to sign an investment management agreement. It's worth noting that until these steps are taken care of, the company will not consider the account to be handled.
After an account has been set up, clients will talk with their advisor about their personal situation, after which a detailed budget will be constructed. Raymond James will coordinate with your other advisors, like your legal and financial teams, as needed.
Investor Access allows customers to quickly and easily view their most recent account balances and transaction history online.
Tax Implications for Expats Using Raymond James
Raymond James stands as a crucial ally for expatriates grappling with the intricate web of tax obligations. The firm's unwavering commitment to demystifying tax complexities ensures that clients receive comprehensive support and guidance.
Proactive Tax Strategies and Planning
Raymond James takes a proactive stance in tax planning, ensuring that expatriates are not only meeting their tax obligations but also optimizing their tax positions.
The firm's tax experts meticulously analyze each client's financial situation, identifying opportunities for tax savings and advising on the most tax-efficient strategies.
Tailored Advice for Diverse Tax Situations
Recognizing the diversity in expatriates' financial situations, Raymond James provides tailored tax advice. Whether dealing with foreign-earned income, tax treaties, or estate planning, the firm ensures that its strategies align with each client's unique circumstances and goals.
Keeping Clients Informed and Compliant
Raymond James prioritizes keeping clients well-informed about their tax obligations. The firm regularly updates expatriates on any changes in tax laws that might affect them, ensuring they remain compliant and avoid potential penalties.
Expertise in International Taxation
Raymond James boasts a team of tax professionals with extensive expertise in international taxation. The firm's experts are adept at navigating the complexities of cross-border taxation, providing invaluable insights and solutions to expatriates.
Addressing Double Taxation Concerns
One of the critical areas Raymond James focuses on is helping expatriates navigate the issue of double taxation. The firm advises on utilizing tax credits and treaties effectively, ensuring that clients do not pay more tax than necessary.
Estate Planning and Inheritance Tax Guidance
Raymond James also provides expert guidance on estate planning and inheritance tax issues, ensuring that expatriates can pass on their wealth efficiently and in accordance with their wishes.
Investment Tax Implications
Raymond James plays a pivotal role in helping expatriates understand the tax implications of their investments. The firm ensures that clients make informed investment decisions, aware of any potential tax liabilities.
Transparent Communication on Investment Taxation
Raymond James maintains transparent communication regarding the tax implications of different investment vehicles. The firm provides clear explanations, helping expatriates make choices that align with their financial goals and tax situations.
Strategies to Minimize Investment Tax Liabilities
Beyond informing clients, Raymond James actively develops strategies to minimize potential tax liabilities from investments. The firm's tax planning extends to investment choices, ensuring a holistic approach to financial management for expatriates.
Digital Security and Data Protection at Raymond James
Raymond James stands as a fortress in the financial industry, prioritizing the digital security and protection of client data above all else. The firm leverages state-of-the-art technologies and enforces strict security protocols to shield client information and uphold the integrity of its digital platforms.
Unwavering Commitment to Digital Security
Raymond James recognizes that the foundation of client trust is the secure handling of their sensitive information.
The firm spares no expense in implementing advanced security measures and adhering to industry best practices. Clients of Raymond James can have peace of mind, knowing their personal and financial data are in secure hands.
Proactive Approach to Cyber Threats
In an era where cyber threats constantly evolve, Raymond James stays ahead of the curve. The firm proactively monitors and responds to potential security threats, ensuring the safeguarding of client data.
Raymond James employs a dedicated team of cybersecurity experts who work relentlessly to detect and mitigate risks, providing an additional layer of protection to client information.
Empowering Clients through Education
Raymond James believes in empowering its clients to play an active role in protecting their digital information. The firm offers a wealth of resources and tools designed to educate clients on digital security best practices.
From secure password creation to recognizing phishing attempts, Raymond James ensures its clients are well-equipped to protect their personal information.
Tailored Security Awareness Programs
Raymond James goes beyond generic advice, offering tailored security awareness programs that address the unique needs and concerns of its clients. These programs provide practical tips and actionable steps that clients can implement to enhance their digital security.
Regular Updates and Communications
Raymond James keeps its clients in the loop with regular updates and communications on the latest security threats and protective measures. The firm ensures that clients are always informed and prepared to take necessary actions to safeguard their data.
A Culture of Security and Confidentiality
At Raymond James, digital security and data protection are not just policies; they are ingrained in the firm's culture. Every employee at Raymond James understands the importance of maintaining client confidentiality and upholding security standards.
The firm conducts regular training and assessments to ensure that its team is aligned with the latest security protocols and best practices.
Strict Access Controls
Raymond James implements strict access controls to ensure that only authorized personnel have access to client data. The firm employs advanced authentication and authorization mechanisms to verify the identity of individuals accessing sensitive information, providing an additional layer of security.
Secure Data Transmission and Storage
Raymond James ensures the security of client data during transmission and storage. The firm utilizes encryption technologies to protect data in transit and employs secure servers for data storage.
Clients can trust that their information is safe, whether it is being transmitted across the internet or stored on Raymond James' servers.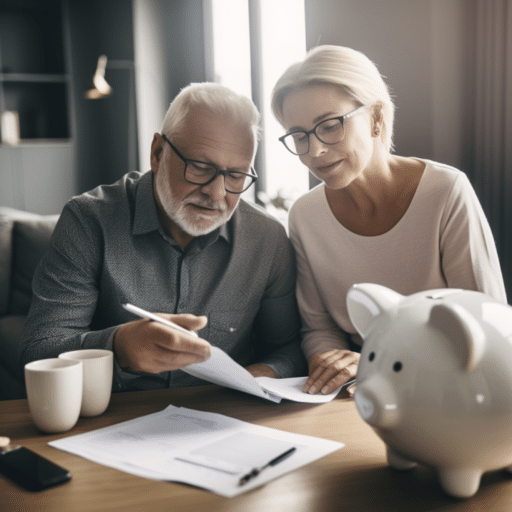 Transitioning Wealth Across Borders with Raymond James
Raymond James stands as a leader in assisting expatriates with the intricate process of transitioning wealth across international borders.
The firm's extensive global network and team of financial professionals bring unparalleled expertise to the table, ensuring a smooth and compliant wealth transition for clients worldwide.
Tailored Strategies for International Wealth Management
Personalized Approach to Client Needs
At Raymond James, we understand that each client brings a unique set of circumstances and financial goals. Our team takes the time to engage with expatriates, delving into their individual needs and aspirations.
We craft tailored strategies that align seamlessly with their international lifestyles, ensuring that every financial move we make serves their best interests.
Comprehensive Solutions for Asset Transition
Whether our clients are looking to transfer assets, manage investments, or plan for a secure retirement, Raymond James stands ready with a suite of comprehensive solutions.
We leverage our global presence and deep industry knowledge to provide expatriates with the tools and advice they need to navigate the complexities of international wealth management.
Upholding Compliance in International Wealth Transition
Navigating Legal Complexities
The team at Raymond James places a strong emphasis on legal compliance, recognizing its critical role in international wealth transition.
We ensure that all wealth management strategies we implement adhere strictly to the laws and regulations of the countries involved. Our clients can trust that their assets are in safe hands and that we are managing their wealth with the utmost responsibility.
Providing Peace of Mind
By prioritizing legal compliance and transparency in all our operations, Raymond James provides expatriates with peace of mind. Our clients know that we are looking out for their best interests, protecting their assets, and ensuring that their wealth transition occurs smoothly and securely.
Leveraging Global Expertise for Client Success
Access to a Network of Financial Professionals
Raymond James boasts a vast network of financial professionals and experts across the globe. This network enables us to provide expatriates with access to the best financial advice and solutions, no matter where they are in the world.
We leverage this global expertise to ensure that our clients' wealth transitions are handled with precision and care.
Commitment to Client Success
At Raymond James, our commitment to our clients' success is unwavering. We strive to provide expatriates with the support and resources they need to achieve their financial goals.
Our team works diligently to ensure that every wealth transition is a success, reinforcing our reputation as a trusted partner for expatriates worldwide.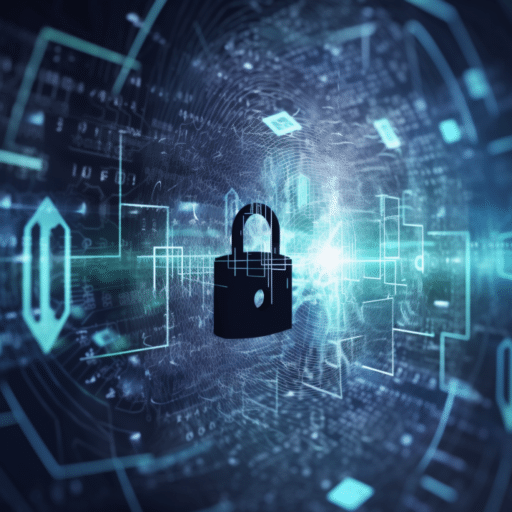 Cultural Sensitivity and Client-Centric Approach
Raymond James stands out in the financial industry for its exceptional ability to cater to a diverse range of clients, including expatriates from various cultural backgrounds.
The firm's unwavering commitment to cultural sensitivity and a client-centric approach shines through in every facet of its services, ensuring that all clients feel valued and understood.
Understanding and Respecting Cultural Diversity
At Raymond James, the recognition of cultural diversity plays a crucial role in the way the firm conducts its business.
The financial professionals at Raymond James undergo comprehensive training to enhance their cultural awareness and competence. This training equips them to interact effectively with clients from different cultural backgrounds, ensuring that they approach each client with respect and an open mind.
Raymond James values the diversity of its clientele and sees it as a strength that enriches the firm's understanding of the global financial landscape.
The firm actively seeks to understand the unique values, preferences, and financial goals of each client, ensuring that the advice and solutions provided are not only effective but also culturally appropriate.
Building Trust through Transparency and Communication
Trust forms the foundation of the relationship between Raymond James and its clients. The firm places a strong emphasis on transparency in all its dealings, ensuring that clients have a clear understanding of their financial strategies and the rationale behind them.
This transparency fosters trust and enables clients to make informed decisions about their finances.
Communication is another pillar of Raymond James' client-centric approach. The firm ensures that lines of communication are always open, providing clients with timely updates and being readily available to address any questions or concerns.
This commitment to effective communication demonstrates Raymond James' dedication to its clients' well-being and its desire to build long-lasting relationships.
Tailoring Financial Strategies to Individual Needs
Raymond James excels in creating personalized financial strategies that align with the unique needs and goals of each client. The firm understands that a one-size-fits-all approach does not suffice, especially when dealing with clients from diverse cultural backgrounds.
Raymond James takes the time to get to know each client on a personal level, ensuring that their financial plan reflects their individual circumstances.
The financial professionals at Raymond James leverage their cultural awareness and financial expertise to develop strategies that are not only sound but also culturally sensitive.
Clients can trust that the solutions provided by Raymond James are tailored to their unique situation, providing them with the confidence to pursue their financial goals.
Other Tools
Those looking for a local Raymond James advisor need only visit the company's website and use the "Find Advisor" option on the sidebar to the right. When users enter their zip code or the last name of the adviser they're looking for, a list of advisors located within that distance is provided. The distance can also be adjusted. Users can then visit advisor or branch websites and get in touch with them directly.
Investors who want to open a managed account with Raymond James must deposit the minimum required amount of money and provide other essential documentation. They are also required to sign an investment management agreement. It's worth noting that until these steps are taken care of, the company will not consider the account to be handled.
After an account has been set up, clients will talk with their advisor about their personal situation, after which a detailed budget will be constructed. Raymond James will coordinate with your other advisors, like your legal and financial teams, as needed.
Investor Access allows customers to quickly and easily view their most recent account balances and transaction history online.
Digital Resources
Clients of Raymond James can easily access their accounts via the company's website or mobile app. Although the Windows Phone app is no longer available, all other platforms still offer strong functionality for account administration.
Among the tools are option chains, account summaries across multiple linked accounts, a watchlist for keeping tabs on preferred investments, bill pay, asset allocation analysis, funds transfer capability, document download services, a secure vault for storing important documents, contact details for the assigned financial advisor, market and security research tools, and data on real estate.
Clients can easily monitor and manage their Raymond James accounts with the help of these tools.
Education and Research
Market and security research play an important role at Raymond James, and the firm's digital platforms provide a number of resources to help with this. The Market Research tab, prominently displayed at the top of the site, provides quick access to relevant resources for conducting market analysis.
Users of the broker's stock screener can look up specific businesses by name or ticker symbol. Please note that this function is only available for over 900 companies that Raymond James covers. The stock screener will provide trade suggestions and price goals for these firms.
Raymond James Review for Expats: Final Thoughts
Investors new to the market who have some disposable income might consider Raymond James. However, those who engage in active stock trading may need more sophisticated trading tools than are currently offered by the company.
It's important to keep in mind that Raymond James's price structure may prevent some smaller investors from using the firm's services. Notwithstanding, Raymond James offers comprehensive financial advise and help to those who can afford their services.
Certain expats might benefit if the financial advisor is competent and trustworthy.
Pained by financial indecision? Want to invest with Adam?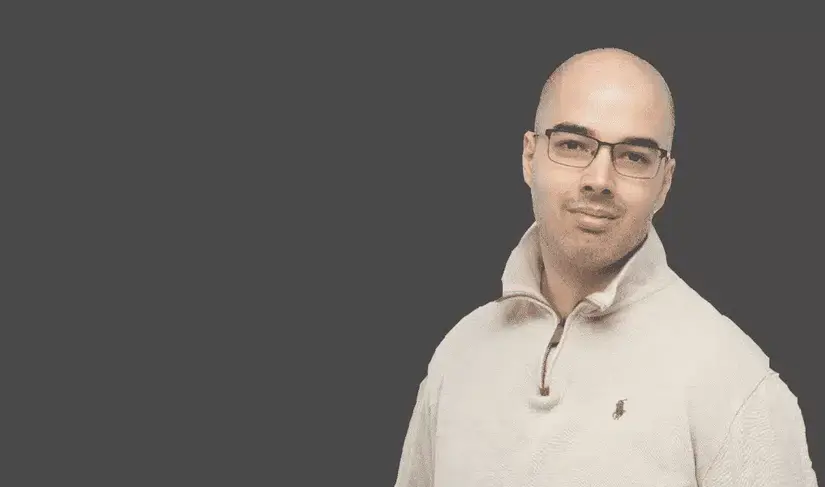 Adam is an internationally recognised author on financial matters, with over 693.5 million answer views on Quora.com, a widely sold book on Amazon, and a contributor on Forbes.