The US stock market has a long history and represents the world's largest securities market. The American exchanges NYSE and NASDAQ are the largest in terms of capitalization and the most attractive for investors.
Americans are introduced to such concepts as the stock market and the stock exchange from the school bench, shares in the United States are owned not only by millionaires, but by many ordinary citizens. By choosing to invest in shares or other securities, the investor receives a number of advantages compared to earnings from a bank deposit or private business.
The stock market can be explained as a mechanism for attracting investments to the budget of a public company or country, which allows you to trade in securities (stocks and bonds), earning on the stock exchange.
Together with the financial and credit market, the stock market plays an important role in the global economy, providing opportunities for the development of infrastructure and the well-being of the population.
In other words, a stock exchange is an exchange where stockbrokers and traders can buy and sell stocks (shares), bonds and other securities. The shares of many large companies are listed on the stock exchange. This makes the shares more liquid and therefore more attractive to many investors. The exchange can also act as a guarantor of settlements. These and other shares can also be sold "over the counter" (OTC), that is, through a dealer. Shares of some large companies are listed on several exchanges in different countries in order to attract international investors.
Stock exchanges may also cover other types of securities, such as fixed-rate securities (bonds) or (less commonly) derivatives, which are more likely to be traded in the over-the-counter market.
To understand more and go deeper into the huge world named stock market, you must first of all become a specialist, either read a lot of books, have different examples, explanations and skills. That is why in this article, we have prepared a list of best books that will give you information about stock market – starting from basic and ending with professional level.
The stock market is the greatest opportunity machine ever created for people to earn money. If you are ready to get your first share, this book will teach you everything you need to know to start making money in the stock market today.
Don't play with your hard-earned money. If you are going to make a lot of money, you must know how the stock market actually works. You need to avoid the pitfalls and costly mistakes newbies make.
And you need time-tested trading and investment strategies that actually work. This book gives you everything you need. This is a simple roadmap that anyone can follow.
In this book you will learn:
• How to multiply your money in a smart and easy way
• How to open a brokerage account and which places are good for that
• How to buy your first share
• How to get your passive income in the stock market
• How to identify stocks that are about to explode higher
• How to trade momentum stocks
• Insider tricks used by professional traders
• How to pick stocks like Warren Buffett
Even if you know absolutely nothing about the stock market, this book will help you invest and trade correctly. Join the thousands of smart traders and investors who have benefited from this comprehensive guide to the stock market.
Matthew Kratter, Amazon bestselling author and retired hedge fund manager, shares the secrets he has used to trade and invest profitably over the past 20 years. Even if you are a beginner, this book will help you trade stocks in no time. Available here.
What separates the best traders in the world from the vast majority of unsuccessful investors? Jack Schwager sets out to answer this question in his interviews with money-making superstars including Bruce Kovner, Richard Dennis, Paul Tudor Jones, Michel Steinhardt, Ed Seycott, Marty Schwartz, Tom Baldwin, and many more in Market Wizards: Interviews with Leading traders, now in paperback and e-book.
This classic investment interview-style text from a financial expert is a must-read for traders and financial professionals alike, as well as anyone interested in how the world of finance really works. about a trader who, after several losses, turned $30,000 into $80 million, and an MIT electrical engineer whose computerized trading generated 250,000 percent in sixteen years. One of the most insightful and best-selling trading books of all time. Available here.
In 2005, Joel Greenblatt published a book that is already considered one of the classics of financial literature. In The Little Book That Beats the Market, a 300,000-copy New York Times bestseller, Greenblatt explained how investors can beat popular market averages by simply and systematically applying a formula that looks for good businesses when they are available at bargain prices. prices. Now, with a new introduction and afterword from 2010, The Little Book That Still Wins the Market updates and expands on the research from the original book.
Data and analysis covering the recent financial crisis and model performance up to the end of 2009 are included. In a simple and accessible way, the book explores the basic principles of successful stock market investing and then reveals the author's time-honored formula that allows you to buy above average companies at below average prices automatically.
Although the formula has been thoroughly tested and is a breakthrough in the academic and professional world, Greenblatt explains it using 6th grade math, simple language and humor. He shows how to utilize his method to beat both the market and professional managers by a wide margin. You will also learn why success eludes almost all individual and professional investors and why the formula will continue to work even after everyone "knows" it.
While the formula may be simple, understanding why it works is the true key to success for investors. The book will take readers step by step so they can learn the principles of value investing in a way that provides them with a long-term strategy that they can understand and stick to in both good and bad times for the stock market.
As the Wall Street Journal stated of the original edition, "Mr. Greenblatt… says his goal was to provide advice that, despite its sophistication, could be understood and understood by his five children, aged 6 to 15. They were lucky. His Little Book is one of the best and clearest guides to value investing." Available here.
The Little Book of Common Sense – Investing is a classic market guide. Legendary mutual fund pioneer John C. Bogle reveals his key to getting the best return on investing: low-cost index funds. Bogle describes the simplest and most effective investment strategy for building wealth over the long term: buy and hold at a very low price a mutual fund that tracks a broad stock market index such as the S&P 500.
While the stock market has fallen and then soared since the first edition of The Little Book of Common Sense was published in April 2007, Bogle's investment principles have stood their ground and served investors well. This tenth anniversary edition includes updated data and new information but retains the same long-term perspective as its predecessor.
Bogle also added two new chapters designed to provide additional advice to investors: one on asset allocation and one on retirement investment.
An index fund portfolio is the only investment that effectively guarantees your fair share of the stock market's returns. This strategy is backed by Warren Buffett, who said of Bogle: "If a statue is ever erected to honor the man who has done the most for American investors, Jack Bogle must be the undisputed choice. For decades, Jack has urged investors to invest in ultra-cheap index funds. Today, however, he is gratified knowing that he has helped millions of investors get a much better return on their savings than they otherwise could. He is a hero to them and to me."
Bogle shows you how to make index investing work for you and help you reach your financial goals and finds support from some of the best financial minds in the world: not just Warren Buffett, but Benjamin Graham, Paul Samuelson, Burton Malkiel, David Swensen of Yale University, Cliff Asness of AQR, and many others.
This new edition of The Little Book of Common Sense Investing offers you the same robust strategy for building your financial future as its predecessor.
• Build a broadly diversified, low-cost portfolio without the risks associated with individual stocks, manager selection, or sector rotations.
• Forget the fads and marketing hype and focus on what works in the real world.
• Understand that stock returns come from three sources (dividend yield, earnings growth, and market value change) to set rational expectations for stock returns over the next decade.
• Recognize that in the long run, business reality is more important than market expectations.
• Learn how to use the magic of compound interest while avoiding the tyranny of compound interest.
While investing in indices allows you to sit back and let the market do all the work for you, far too many investors trade feverishly, turning a winner's game into a loser's game. The Little Book of Common Sense Investing is a reliable guide to your financial future. Available here.
Pained by financial indecision? Want to invest with Adam?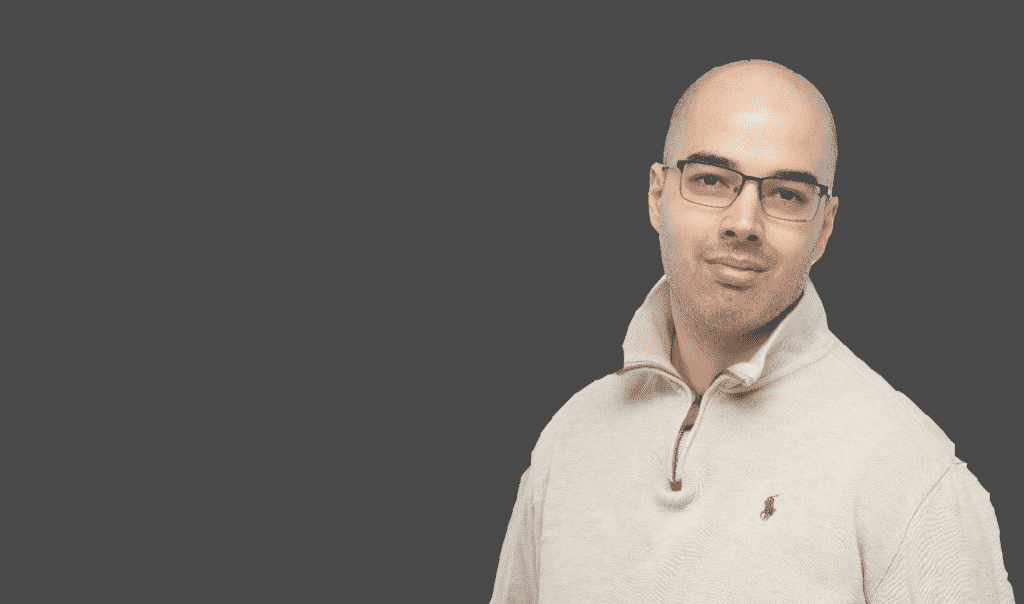 Adam is an internationally recognised author on financial matters, with over 694.5 million answer views on Quora.com, a widely sold book on Amazon, and a contributor on Forbes.